amanico
[JLC Moderator]
199936

SIHH 2019: A selection of Jaeger-Lecoultre ladies watches.
While I was shooting the Jaeger-Lecoultre novelties for Men, the Lady in charge of the product development for ladies watches came with a trail and some novelties.
We are discussing men's watches most exclusively, forgetting that watches for ladies exist, too.
So, I decided to dedicate an article on some of them, belonging to two lines, the Rendez-Vous, and the Reverso.
First of all, the Rendez-Vous.
This year, we have two novelties,The Rendez-Vous Night and Day and the Moon, as I told you in my general presentation of the 2019 collection, here:
The Rendez-Vous Night and Day is available in a 36 mm case, while the Moon comes in two sizes, the 34 mm, and the 36 mm.
I shot the steel 34 mm version, with its silver guilloché dial. The " Jewellery " 36 mm version has a jeweled white gold case and a mother of pearl dial.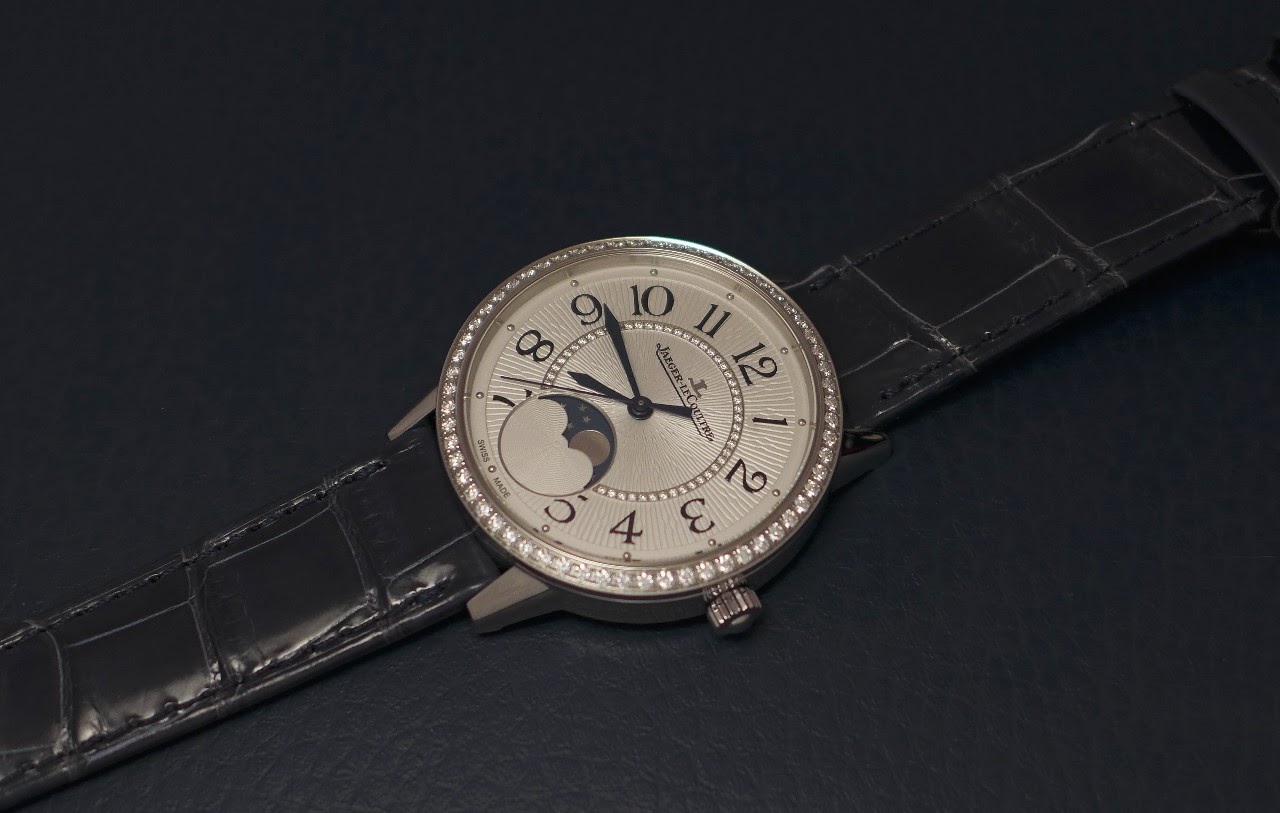 And the 36 mm: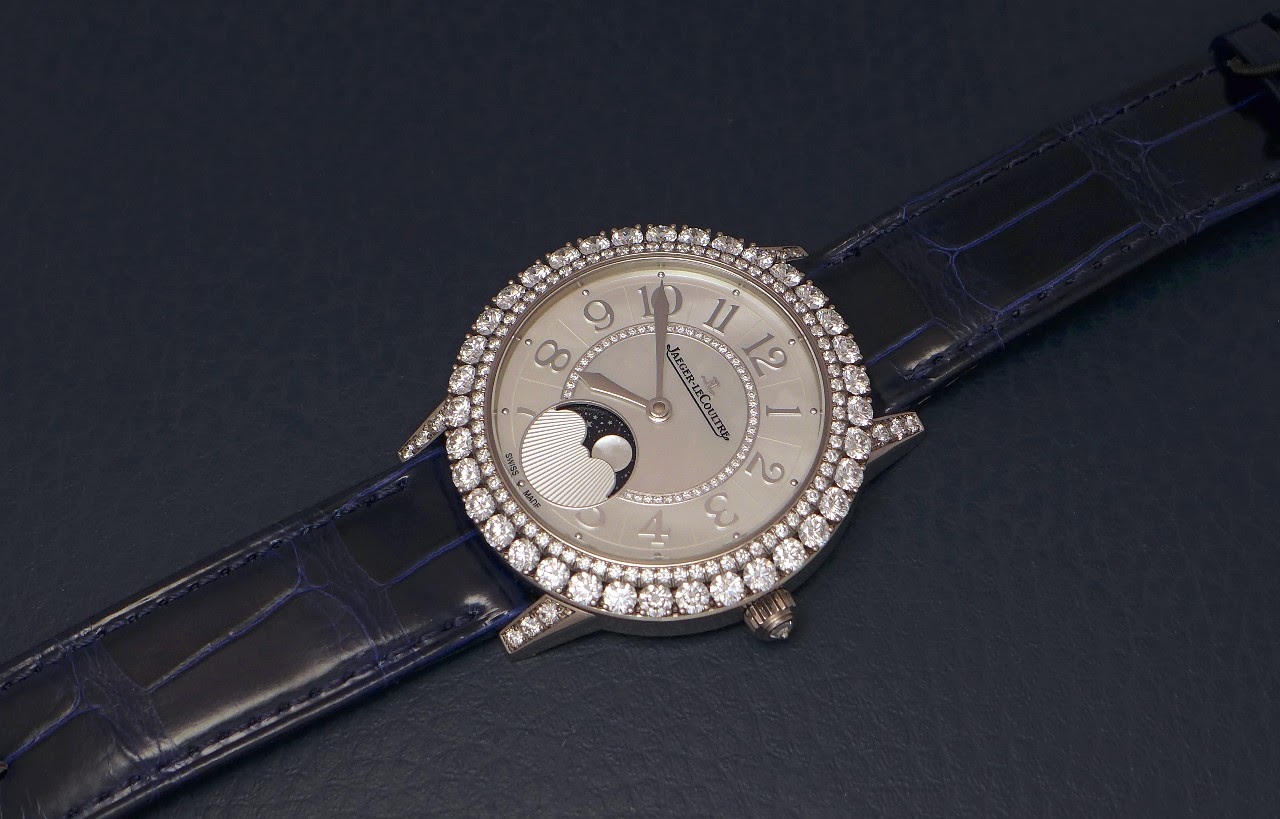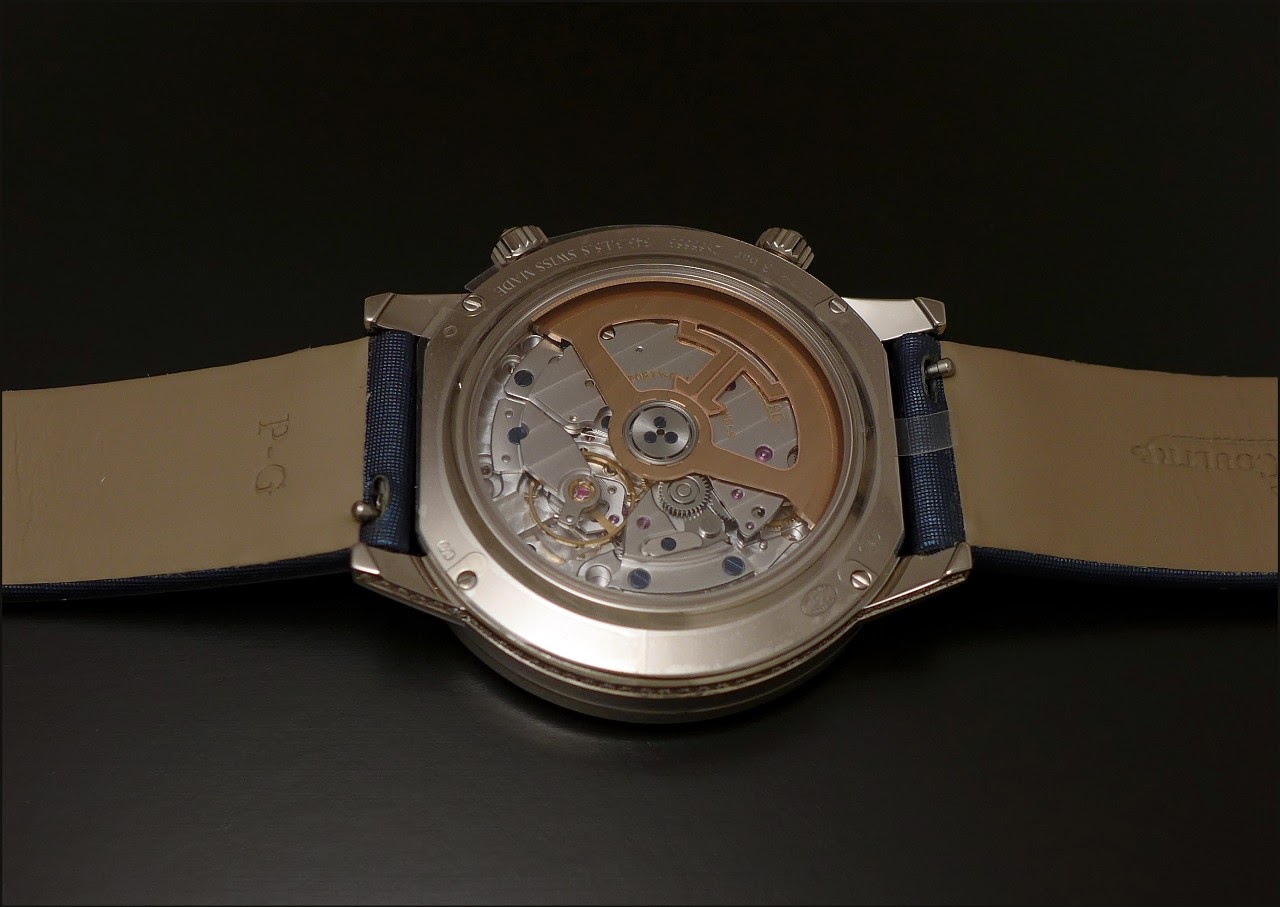 But there is also another version, the Rendez-Vous Moon in rose gold, with a superb blue sunburst dial and a mother of pearl moon phase, which is a tad thicker than the other " Moon " or " Night and Day ": 10, 5 mm high, versus 9, 56 and 9, 80 mm ( 34 and 26 mm case ).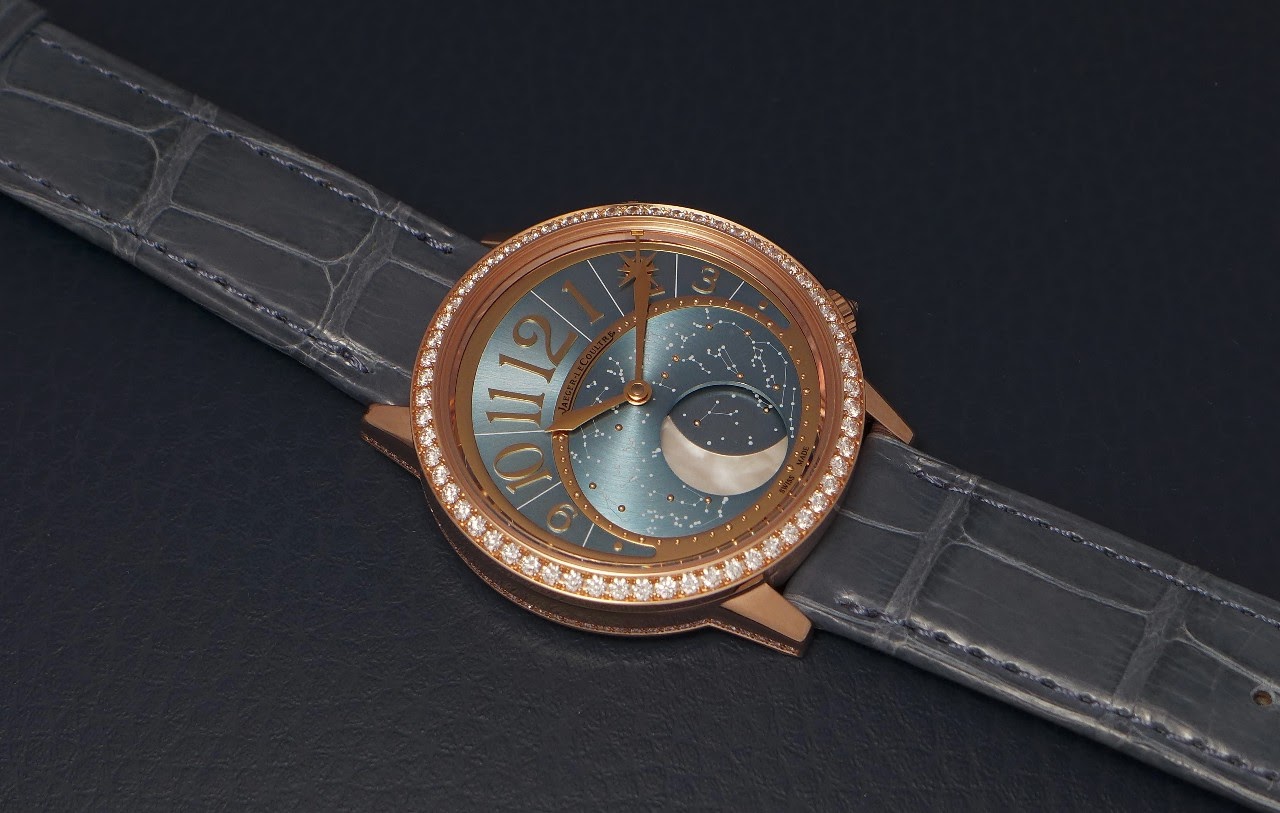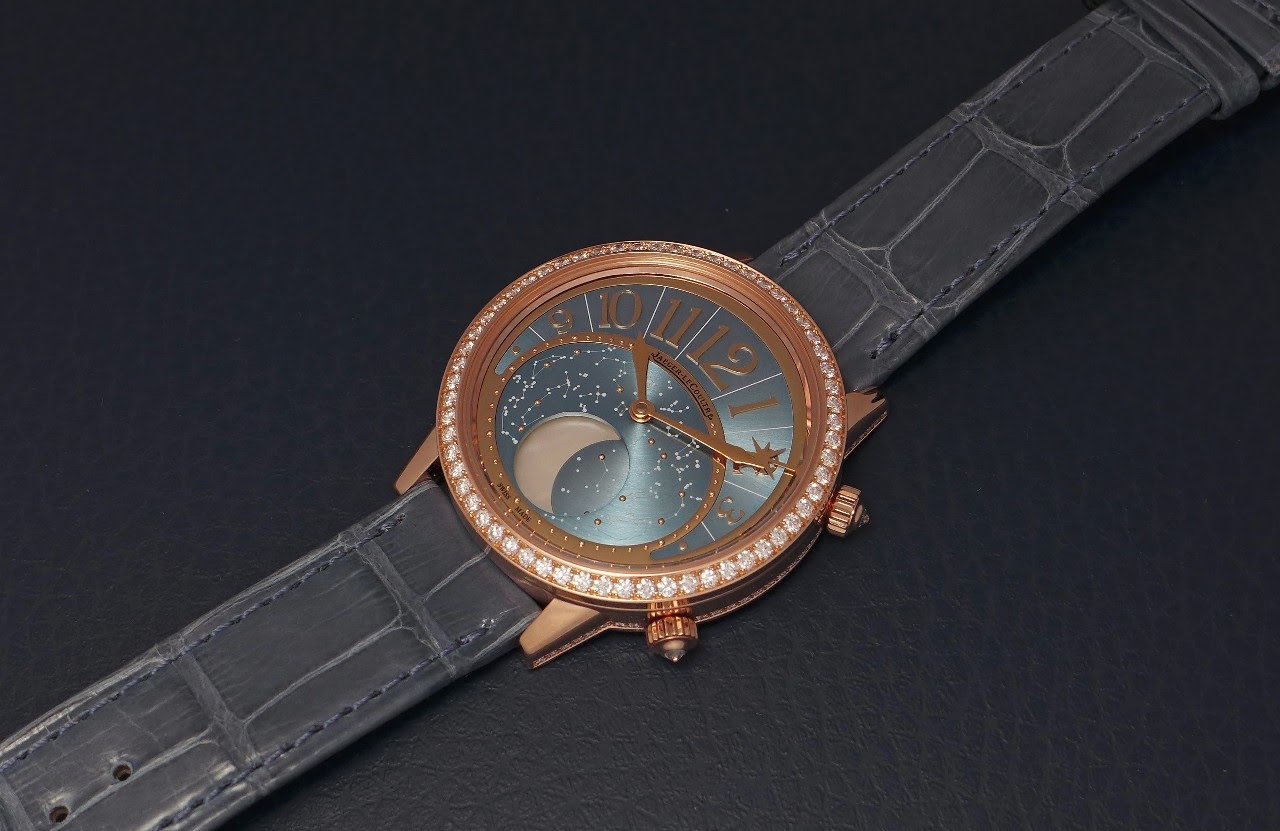 The movement is the Cal 925, automatic, with a power reserve of 38 hours, which you can see through the open case back.
My favorite here is the Rendez-Vous Rose Gold. The combination of the starry blue dial and the mother of pearl moon phase, which I find very romantic.
There cannot be a Jaeger LeCoultre collection without a Reverso, and here, the Manufacture shows two Reverso One Duetto, one in steel, one in rose gold with distinctive dials.
The Reverso One Duetto in steel has a superb midnight blue lacquered and spangled verso dial while the recto is sunburst silver.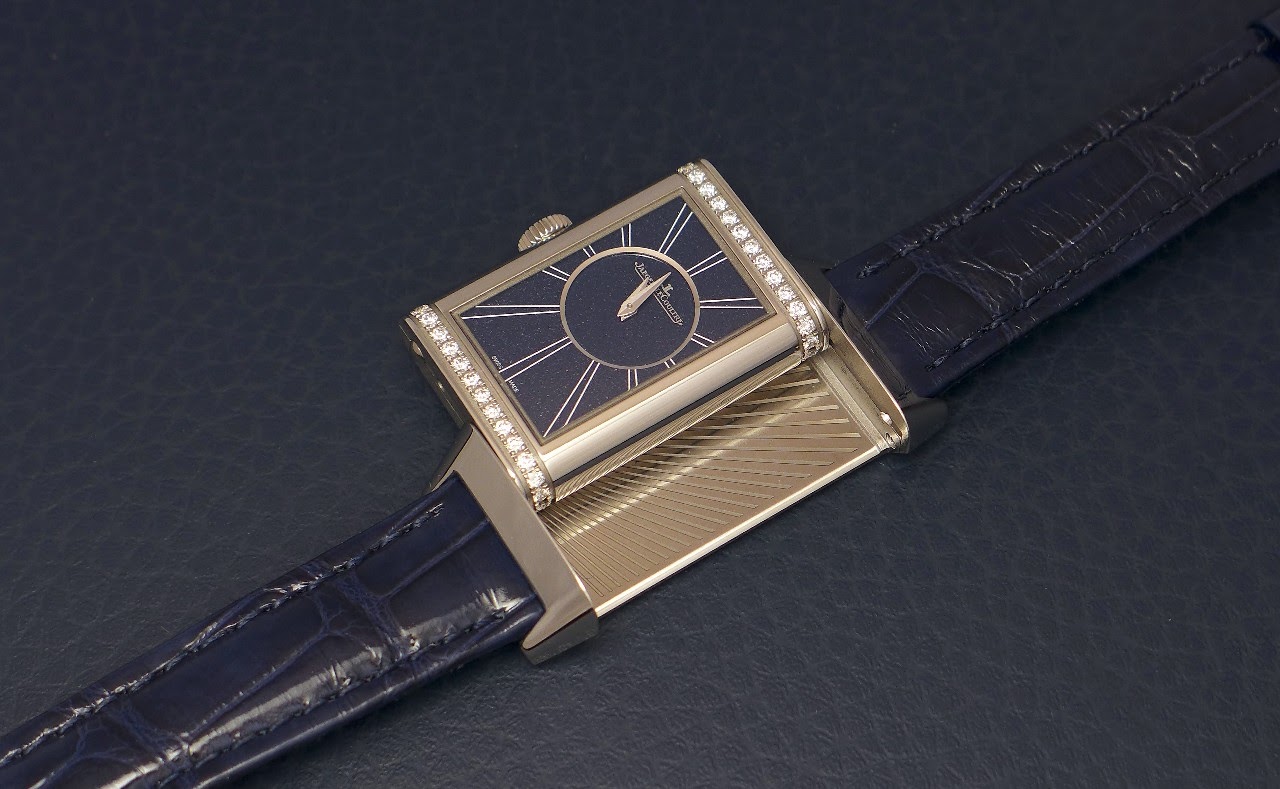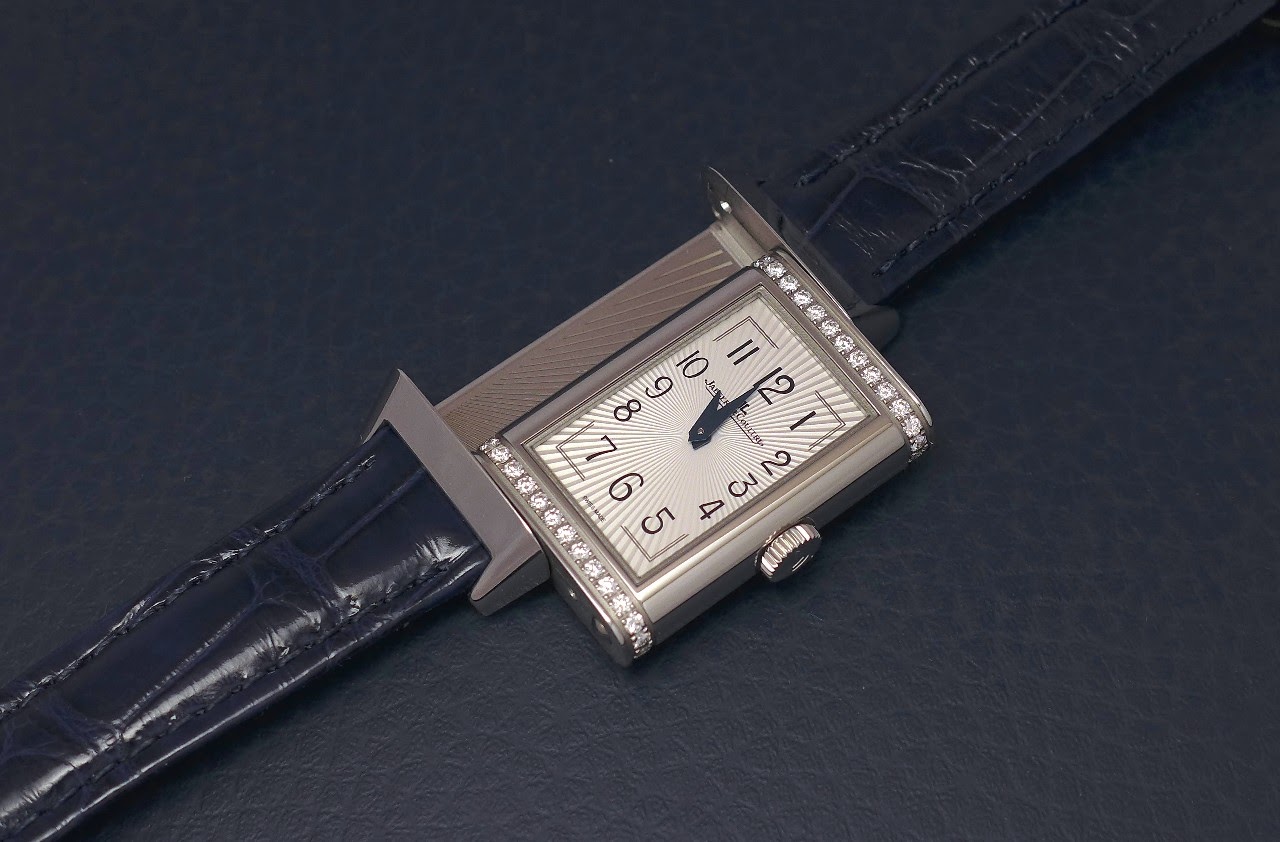 In rose gold, the recto shares the same dial than the steel, while the verso shows a sublime burgundy one.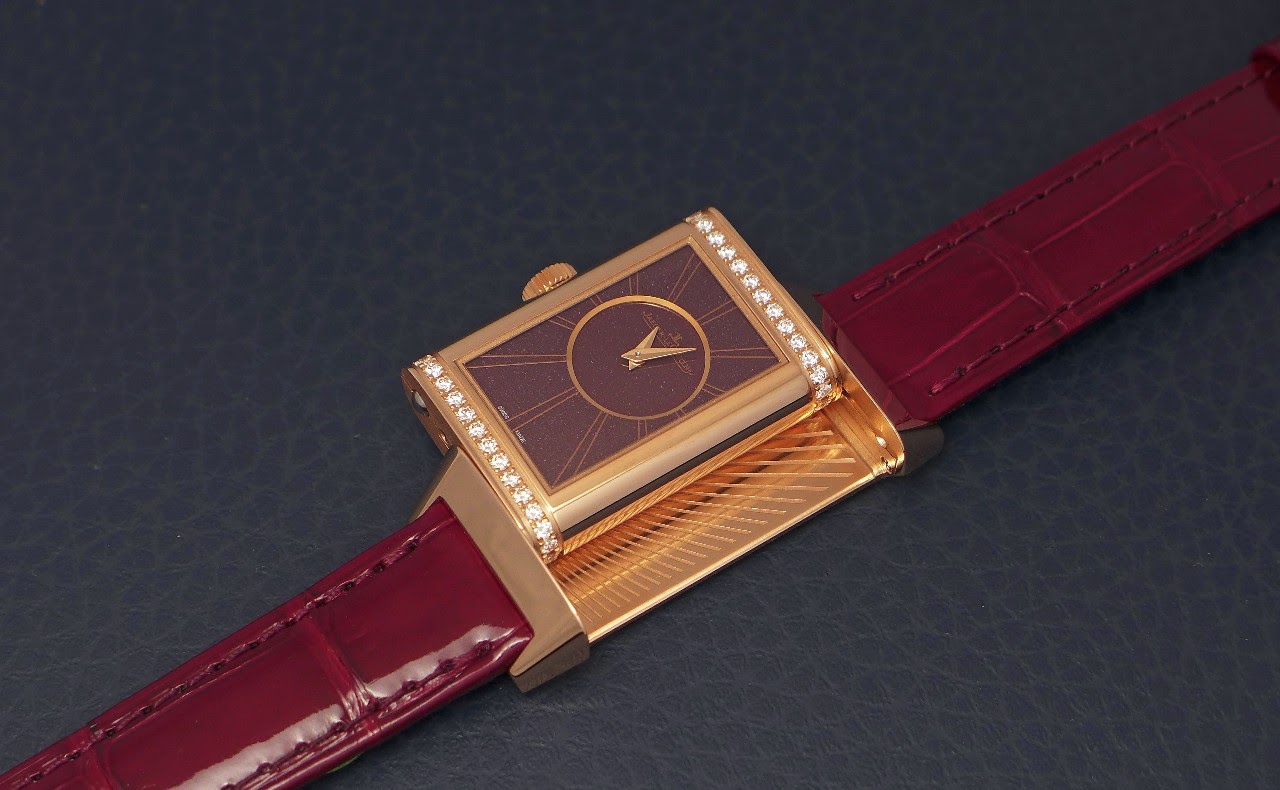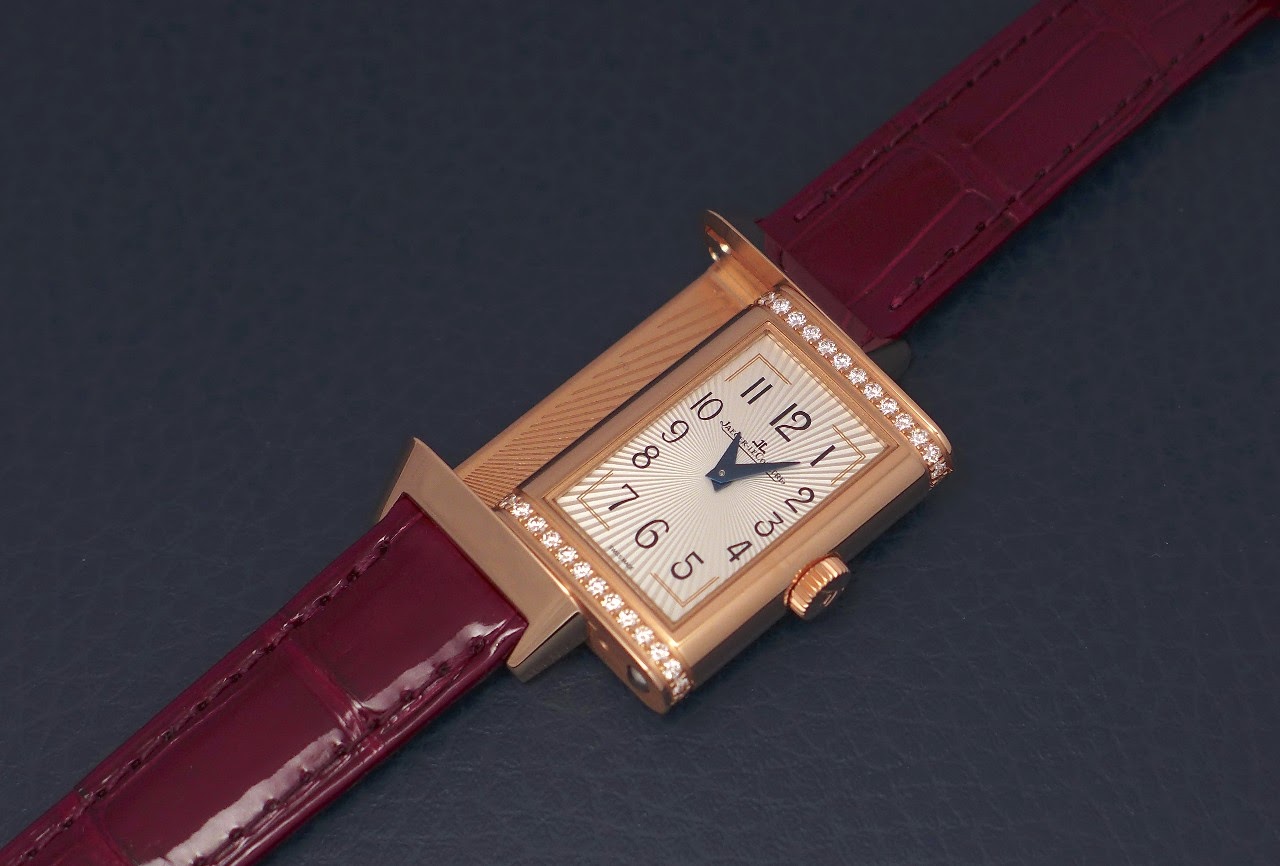 The case is superb, with some great dimensions: 40, 1 x 20 mm, and a reasonable height: 9, 09 mm. In the metal, it is much better than on pictures, but you can already feel that it is more rectangular than any other Reverso, even the Classic Small.
A pure jewel which has the good taste to not be too much jeweled...
The movement is the Cal 844, manual winding, without seconds, which is not a two time zone, as it tells the exact time on both sides. The power reserve is circa 40 hours.
My favorite? The Steel version. Even among the 4 Ladies watches I introduced to you.
A pure marvel.
Looking forward to reading your comments and thought,
Best.
Nicolas
More posts: