MTF
[PuristS]
13383

Swanning around with Chopard
Immediately after my 5 weeks trip in Asia, I travelled through the English Midlands.
In England's green & pleasant Land.
I came upon these royal harbingers of eternal Love.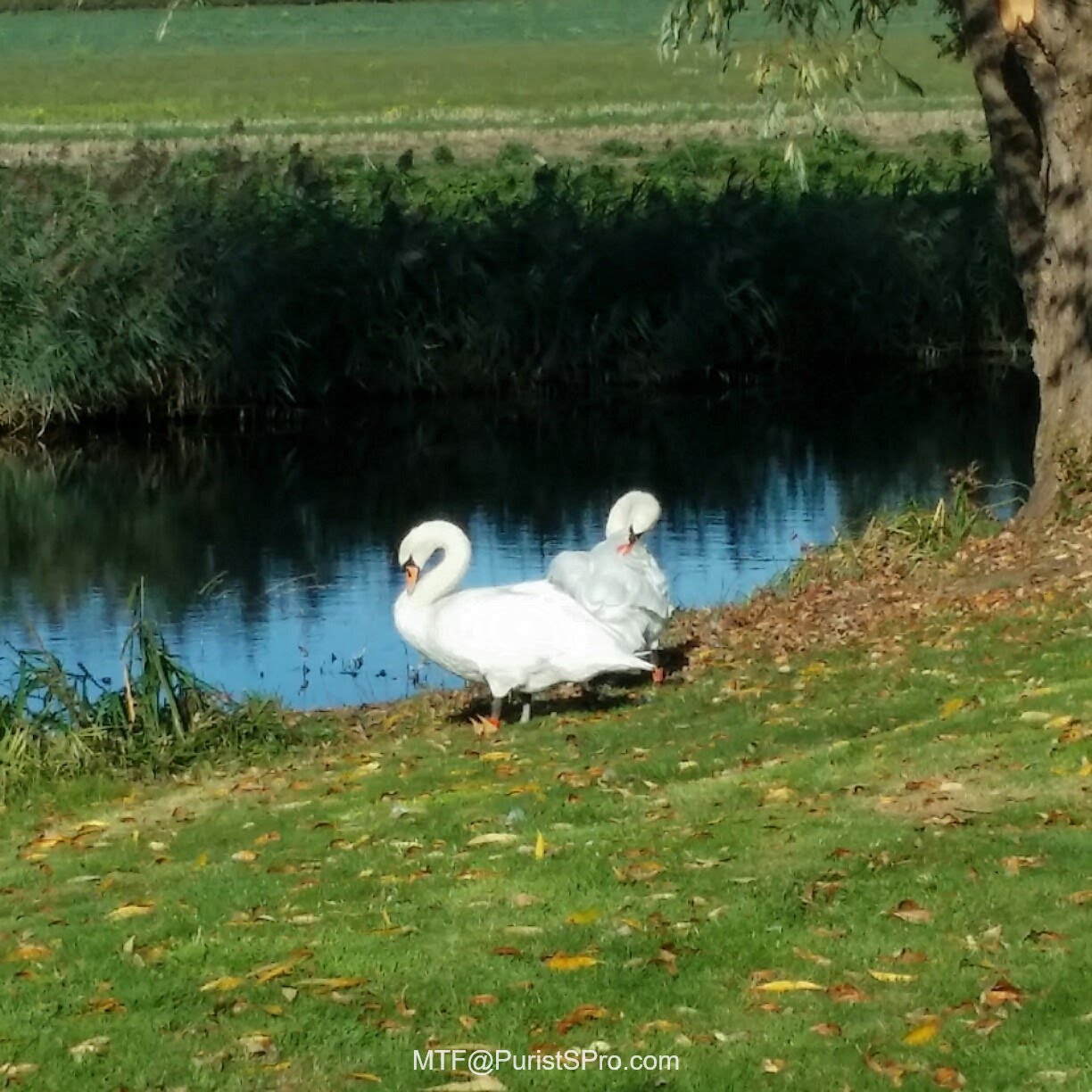 Royal Swans

Today, it's rare for swan to be served.
In days gone by in England, eating swan was a privilege of status. No one could own or eat one without paying the monarchy and an elaborate system of symbols was developed to track swan rights. By default, though, the monarch owned the country's swans.
Any unmarked swans swimming in the open waters of England belong to the Queen. If you wanted to keep swans on your property (by default only gentry had landed property), you had to buy an expensive "swan mark" from the King, which was carved or branded onto the beaks of your swans.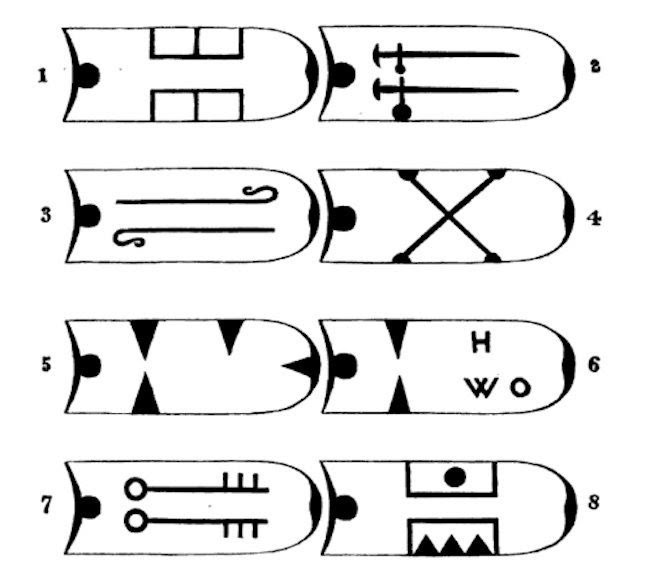 History of British Birds_Swan Marks
Although Queen Alexandra (wife of King Edward VII) stopped the royal birds from being marked, each season, swan-masters or 'swan-uppers' would row through open waters, checking the ownership of cygnets and marking them.
Any unmarked birds belonged to the Crown. In the 1980, killing swans was made illegal in Britain but technically, the Monarch is immune from prosecution should she wish roast swan for dinner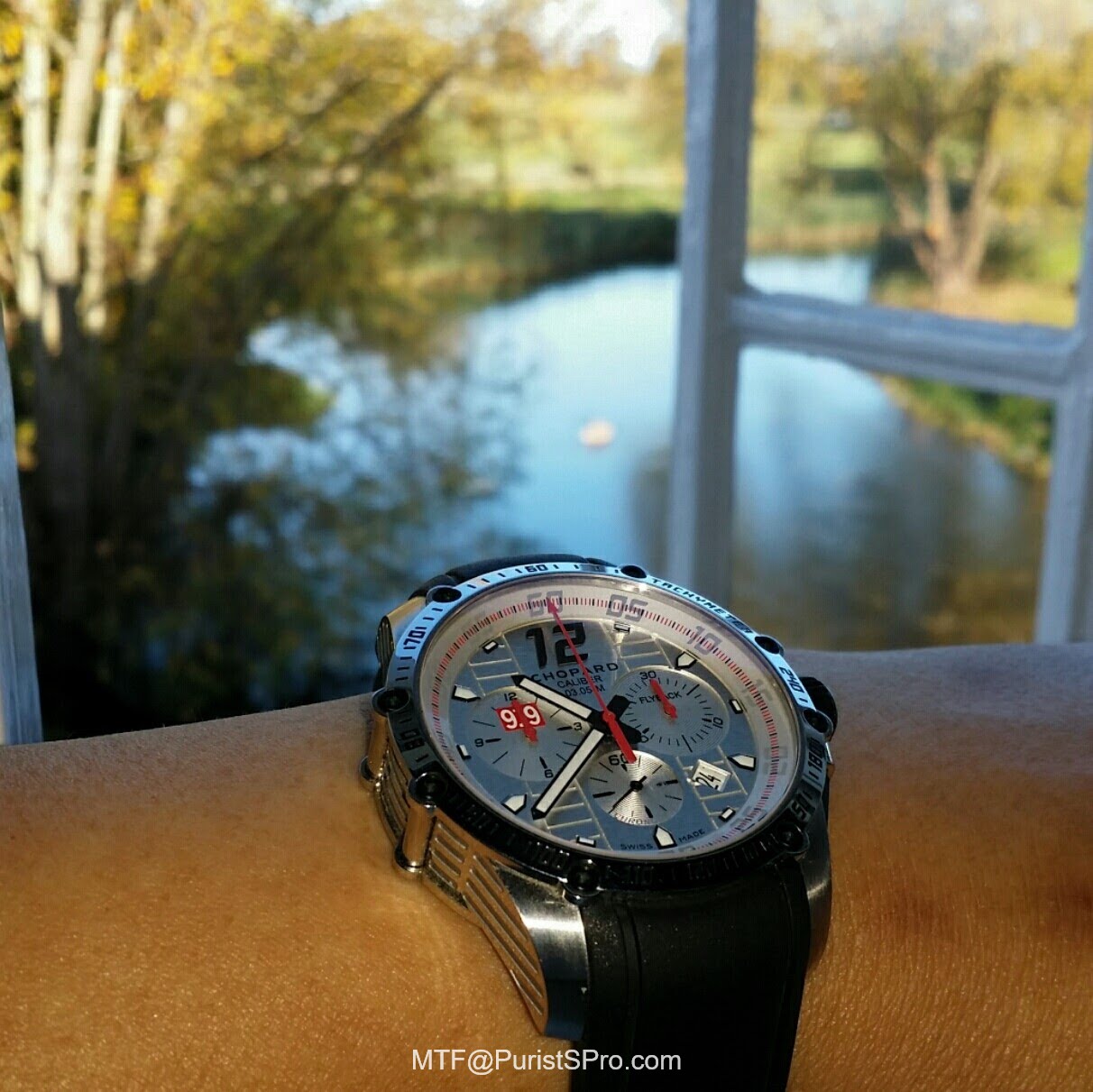 Chopard Superfast Porsche 919 Edition
As part of its collaboration with Porsche Motorsport as Official Timing Partner, Chopard introduced the Superfast Chrono Porsche 919 Edition dedicated to the Porsche 919 Hybrid World Endurance Championship car.
This sophisticated COSC chronometer-certified flyback chronograph, picking up the design codes of the racing car, is issued in a 919-piece limited edition.
Ref. 168535-3002
Since then, Porsche Motorsport won three more world championships and have switched to electric car racing.
Regards,
MTF


More posts: