MTF
[PuristS]
13383

2016 GQ Lifetime Achievement Award for Karl-Friedrich Scheufele, Co-President of Chopard
PuristSPro hails and congratulates Karl-Friedrich Scheufele upon his GQ Lifetime Achievement Award from Condé Nast International
Thursday 17th March 2016
Nicholas Coleridge, President of Condé Nast International and the GQ co-hosted cocktails to mark Baselworld 2016
The guest of honour was Karl-Friedrich Scheufele, Co-President of the Chopard Group and President of la Chronométrie Ferdinand Berthoud.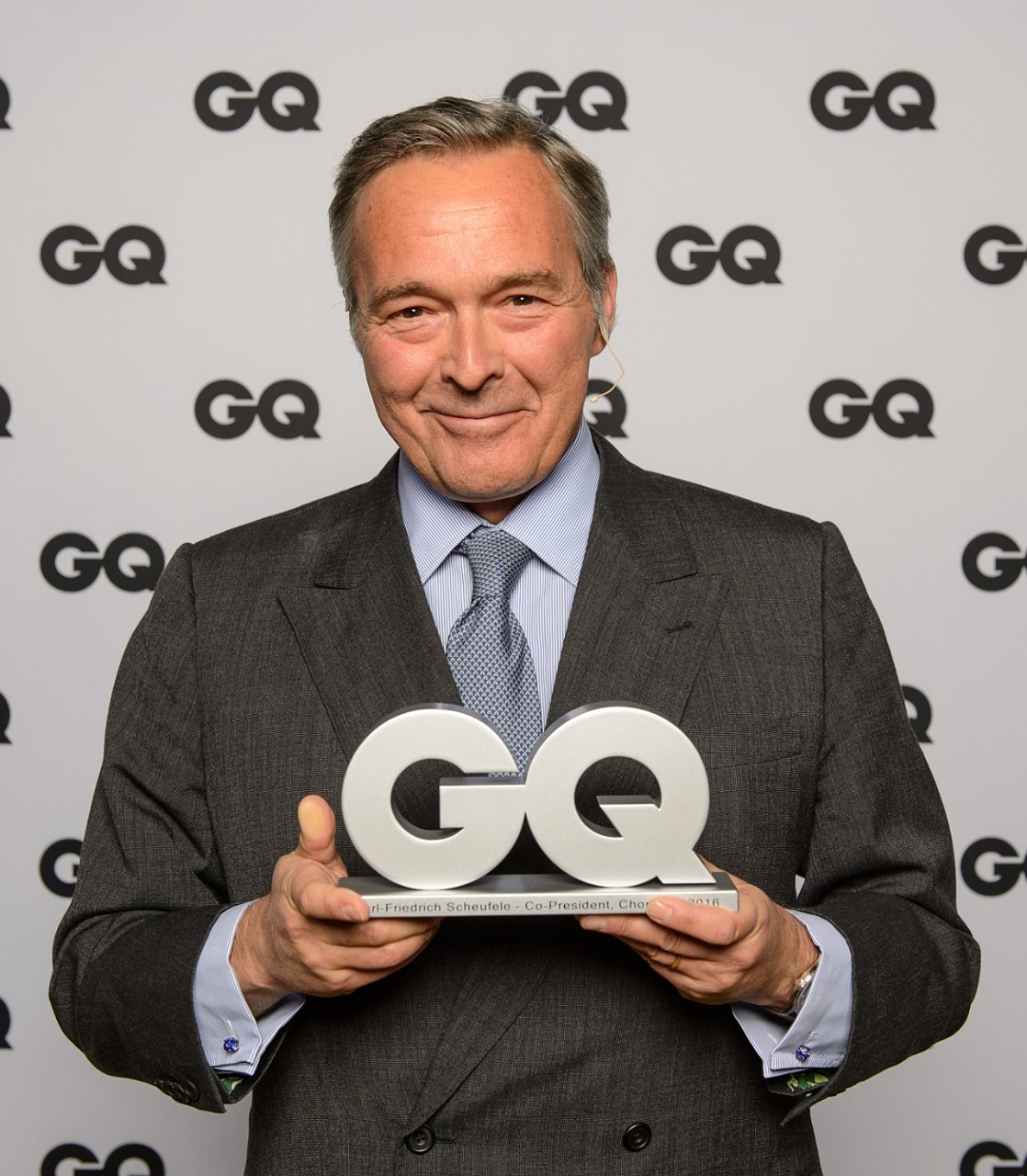 Nicholas Coleridge presented Mr. Scheufele with the 'GQ Lifetime Achievement Award' to commemorate his outstanding contribution to the watch industry.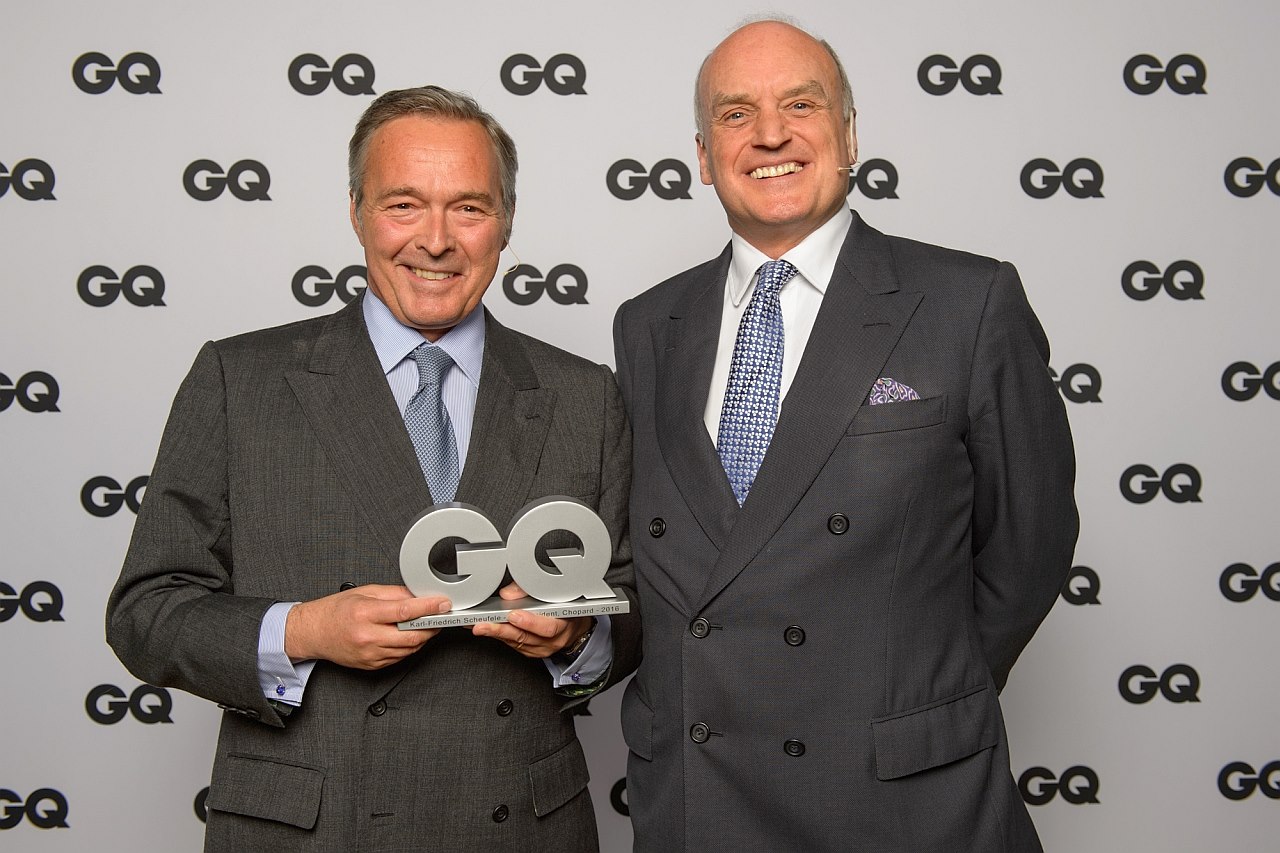 Karl-Friedrich Scheufele is known for his love of chronometry and fascination for the history of watchmaking. During his tenure as Co-President, he has transformed the company's men's watchmaking operation into one of the most respected manufacturers in Switzerland.
Today, Chopard produces 80,000 watches a year and has over 2000 employees.
Another of Mr. Scheufele's outstanding achievements includes rebuilding a watch manufacture in Fleurier, which produces the L.U.C. collection of Haute Horlogerie. That company celebrates its 20th anniversary this year.
CONGRATULATIONS from PuristS everywhere!
MTF

This message has been edited by MTF on 2016-03-20 14:57:55