maroufios
100

Audemars Piguet Royal Oak Offshore Diver Carbon
A new acquisition from Orlando. I've been eyeing this watch for a while and prices have been creeping up the past year. Finally pulled trigger after having found a pristine example.
Why the diver ?
I had previously worn a chrono Offshore 42mm. While the size was okay for my wrist, the watch sat rather tall and the smaller strap and deplorable buckle meant that it never really sat flat on my wrist. Great to look at but just not comfortable for me. The bumblebee though lighter, would still not offer the best fit. The diver edition of the watch is slightly slimmer and with the standard strap wears much better on my wrist,
The carbon diver ?
My first and only high end black watch. The carbon case is light and the ceramic bezel is scratch proof. The carbon adds an interesting element as the random carbon pattern constantly changes with the light and angle of the watch.
This watch not only looks great, it mixes many high tech and traditional materials nicely (Carbon, Ceramic, Titanium, white gold). A full ceramic or carbon watch would be too monotone for me by comparison.
In pictures I had seen I thought the sharp angles on all AP cases would be lost with this material. While not as pronounced as on metal or ceramic cases, I'm happy to say that the case still displays the angles and edges quite nicely, even in carbon form. I tried to capture that in some of the pics here.
Now if they only made the same watch or similar with a GMT function, that would be interesting!
I do use the dive minute counter to set a reminder for upcoming events (gate closing for my latest flight for example), you can see that in one of the images below.
Some things I wish were done better:
-the lume isn't that strong. Maybe it's the watch or not enough time in the sun, but my Patek Pilot can be read from a mile away in the dark!
-the minutes hand jumps slightly when I push back in the crown, which is annoying when resetting the time with high precision.
I think that in the AP world, this represents good value for money compared to similar offerings that are available (carbon and ceramic offshores, all ceramic royal oaks).
Very happy overall, a cool and stealth looking AP for those who like and appreciate high tech manufacturing and materials.
Enjoy!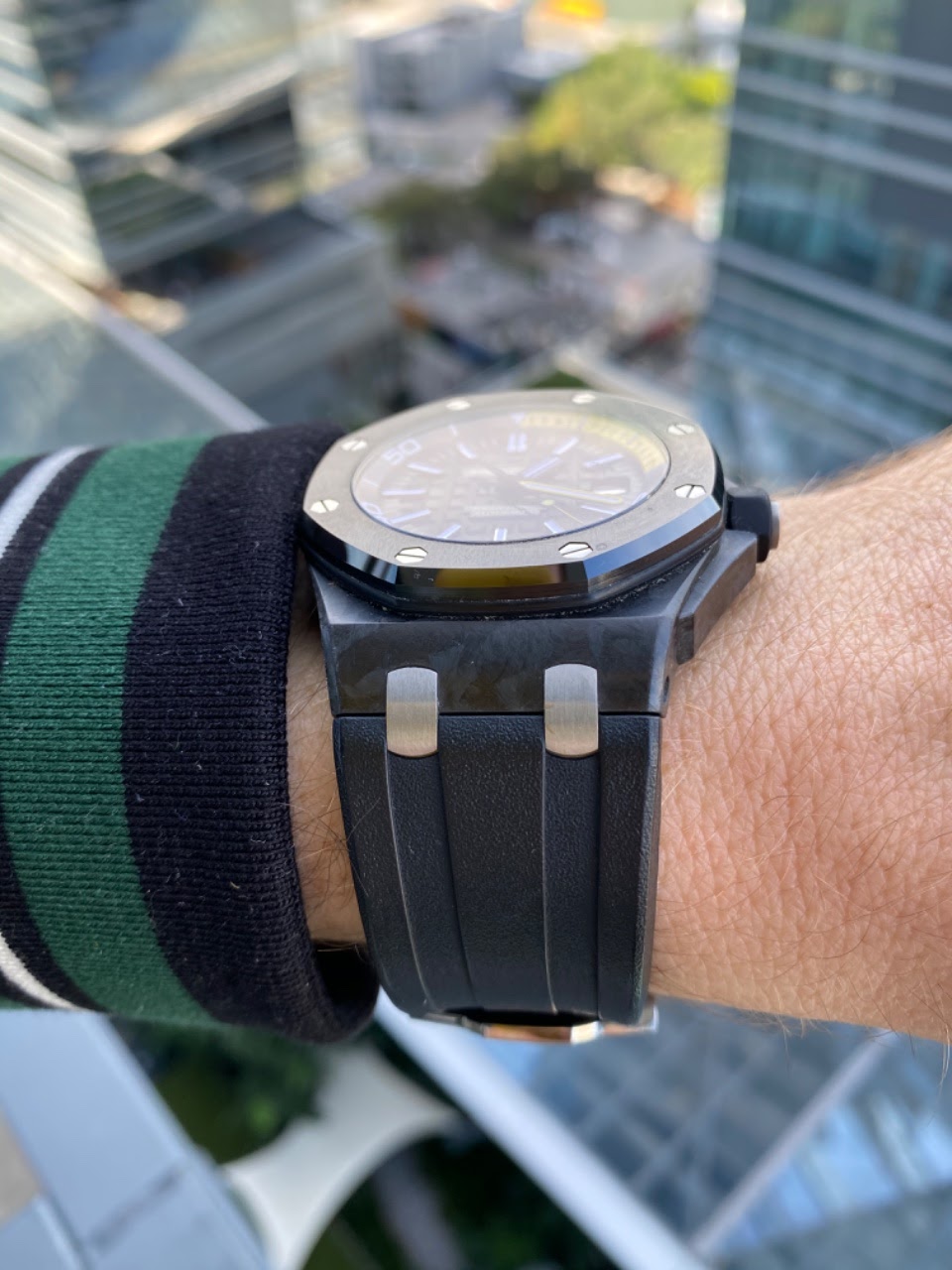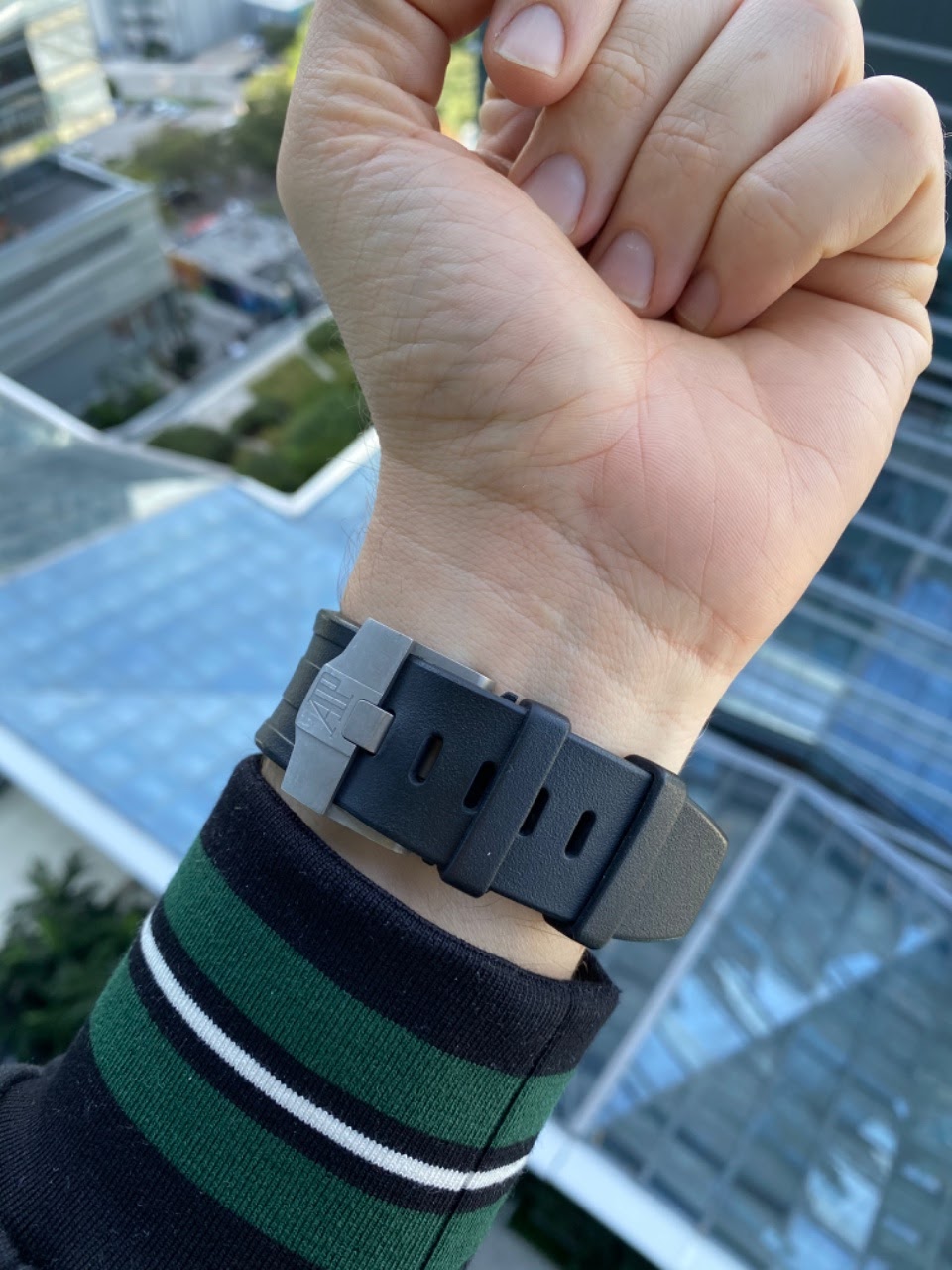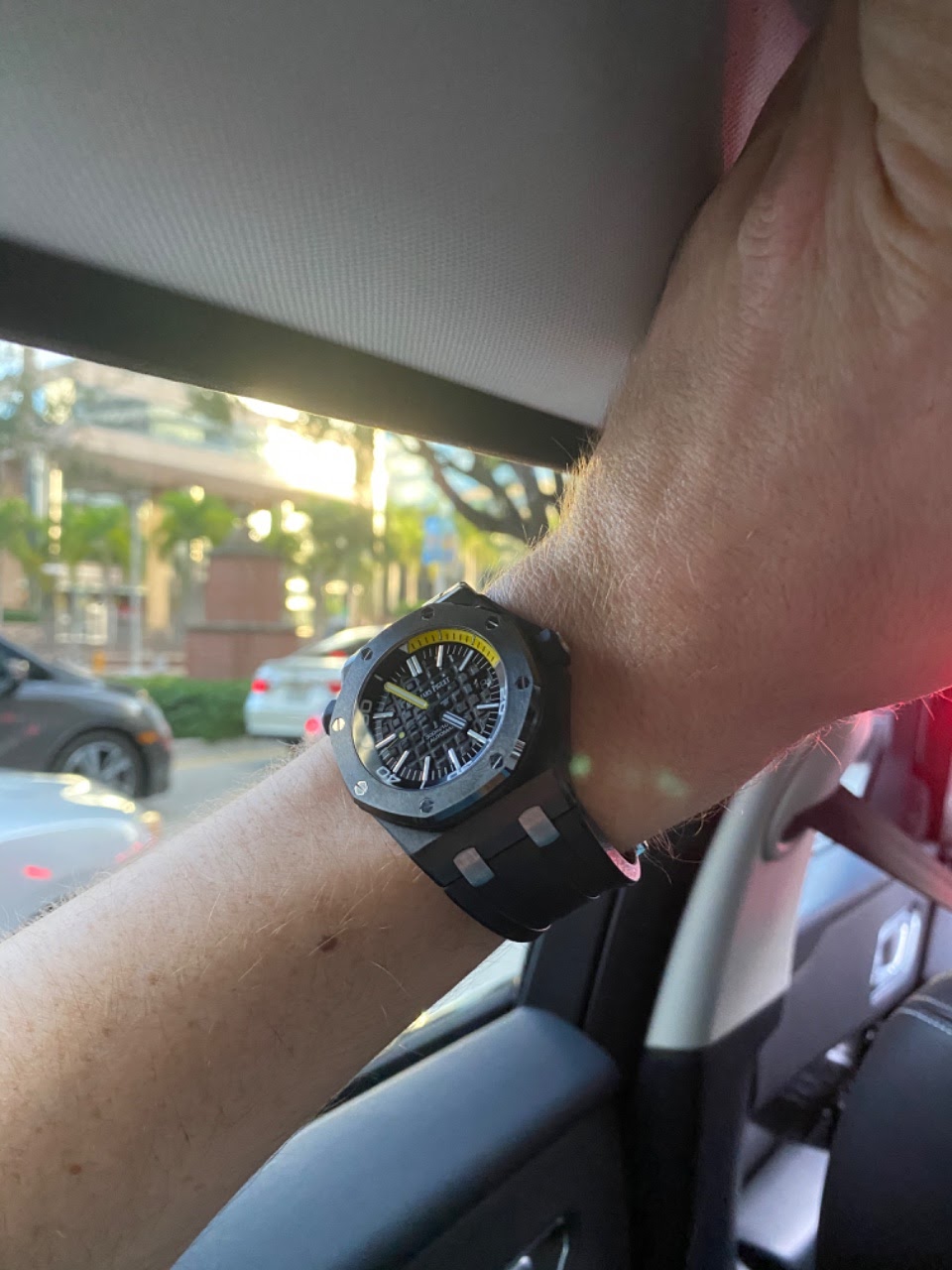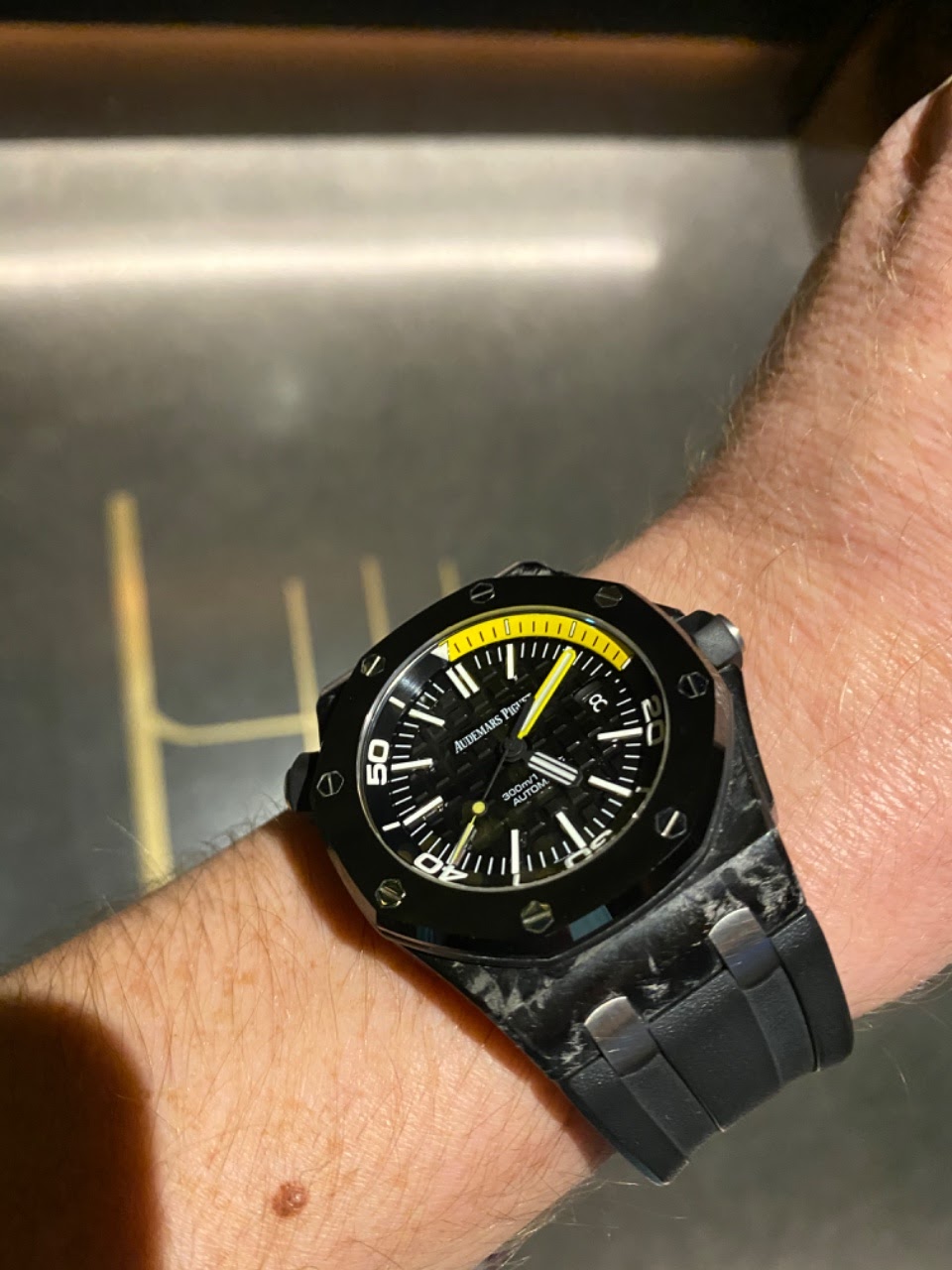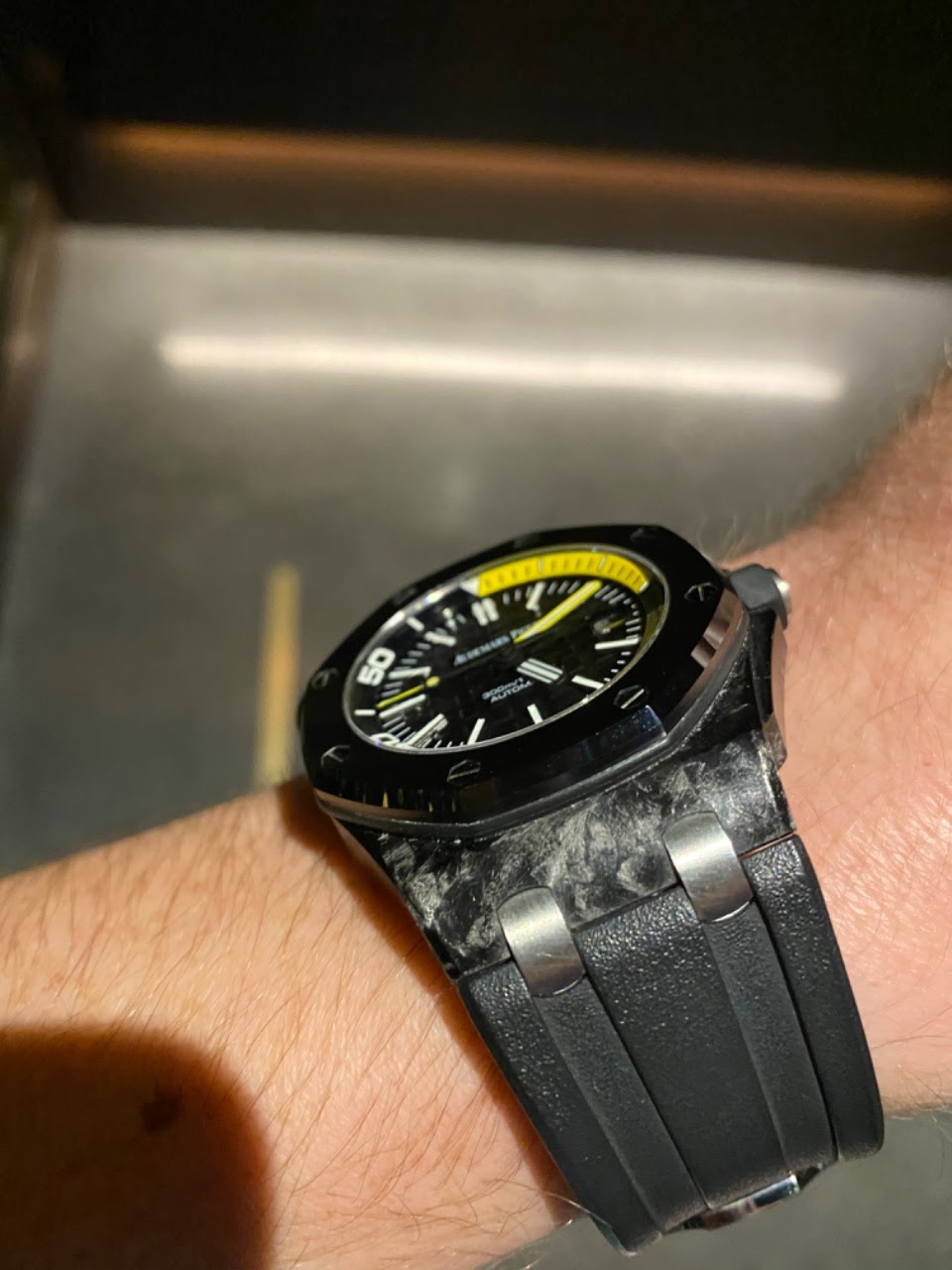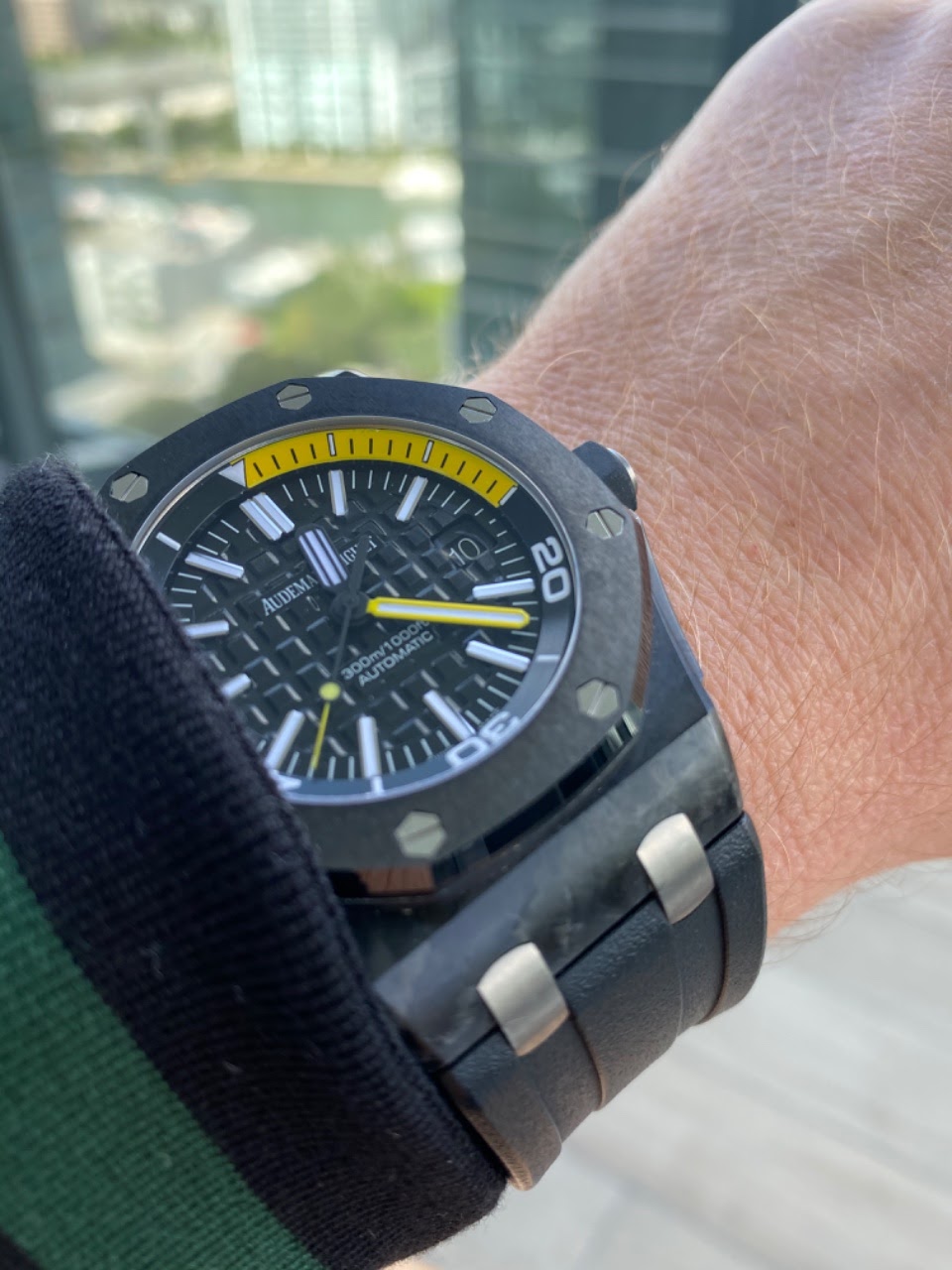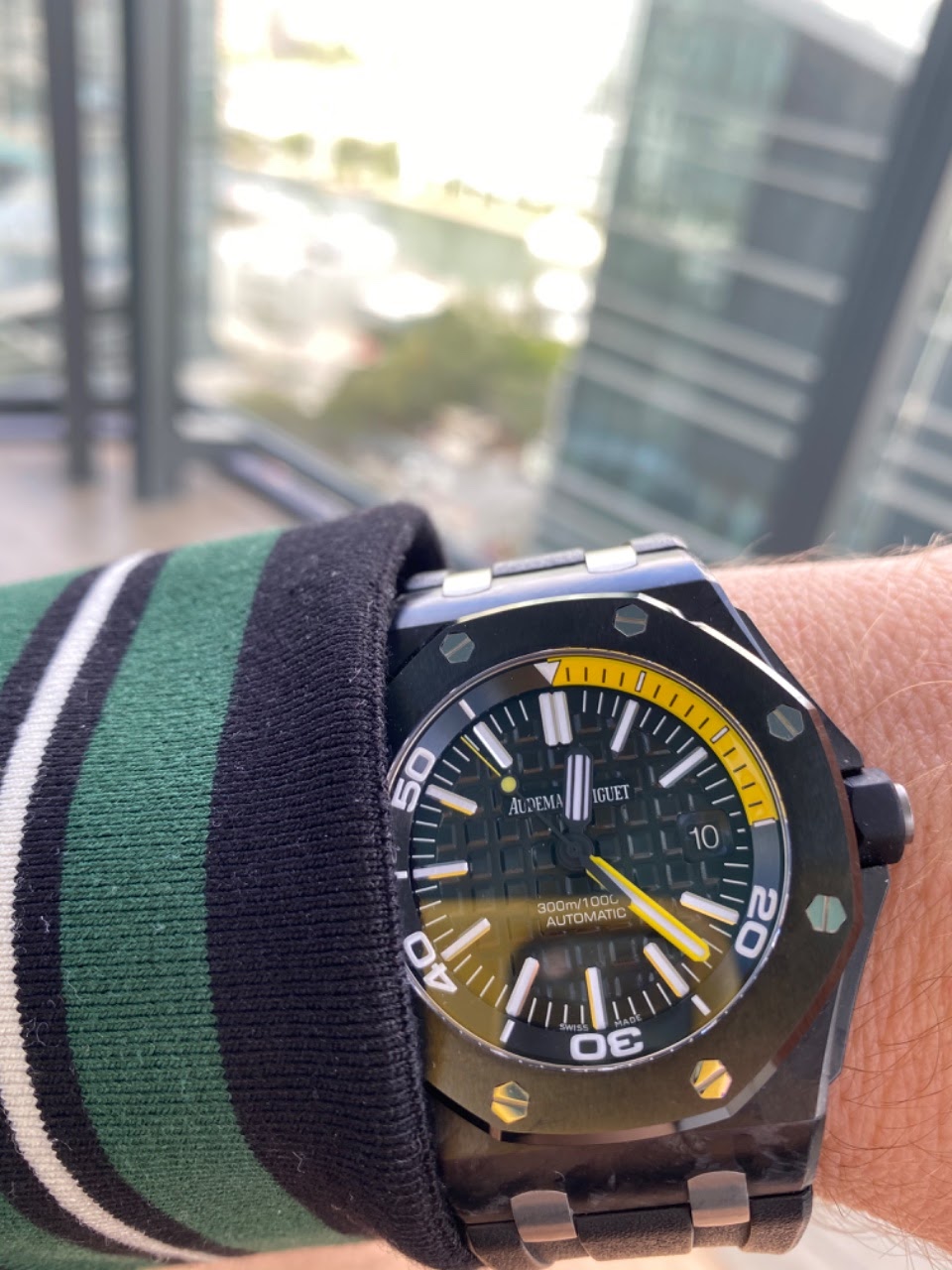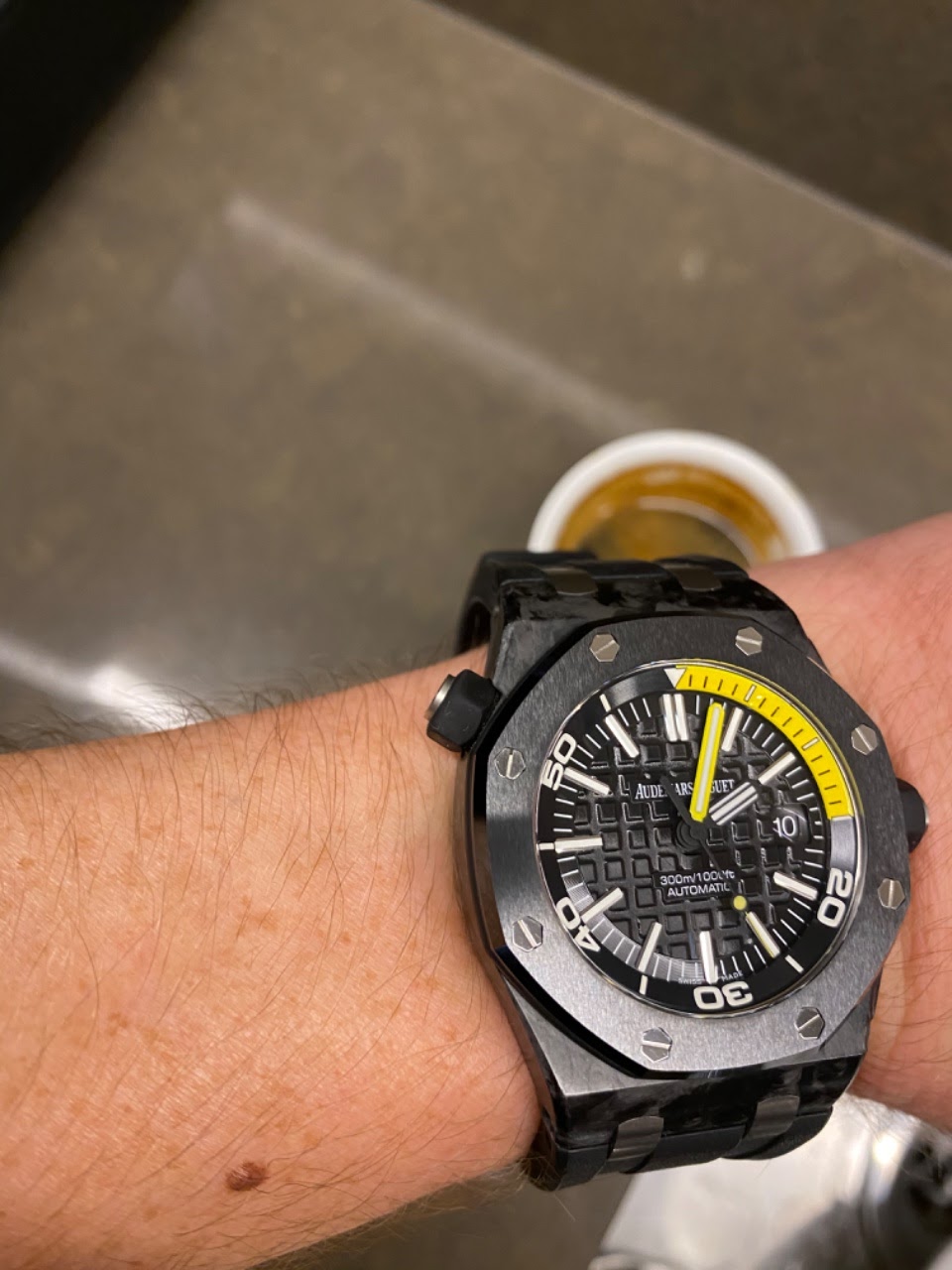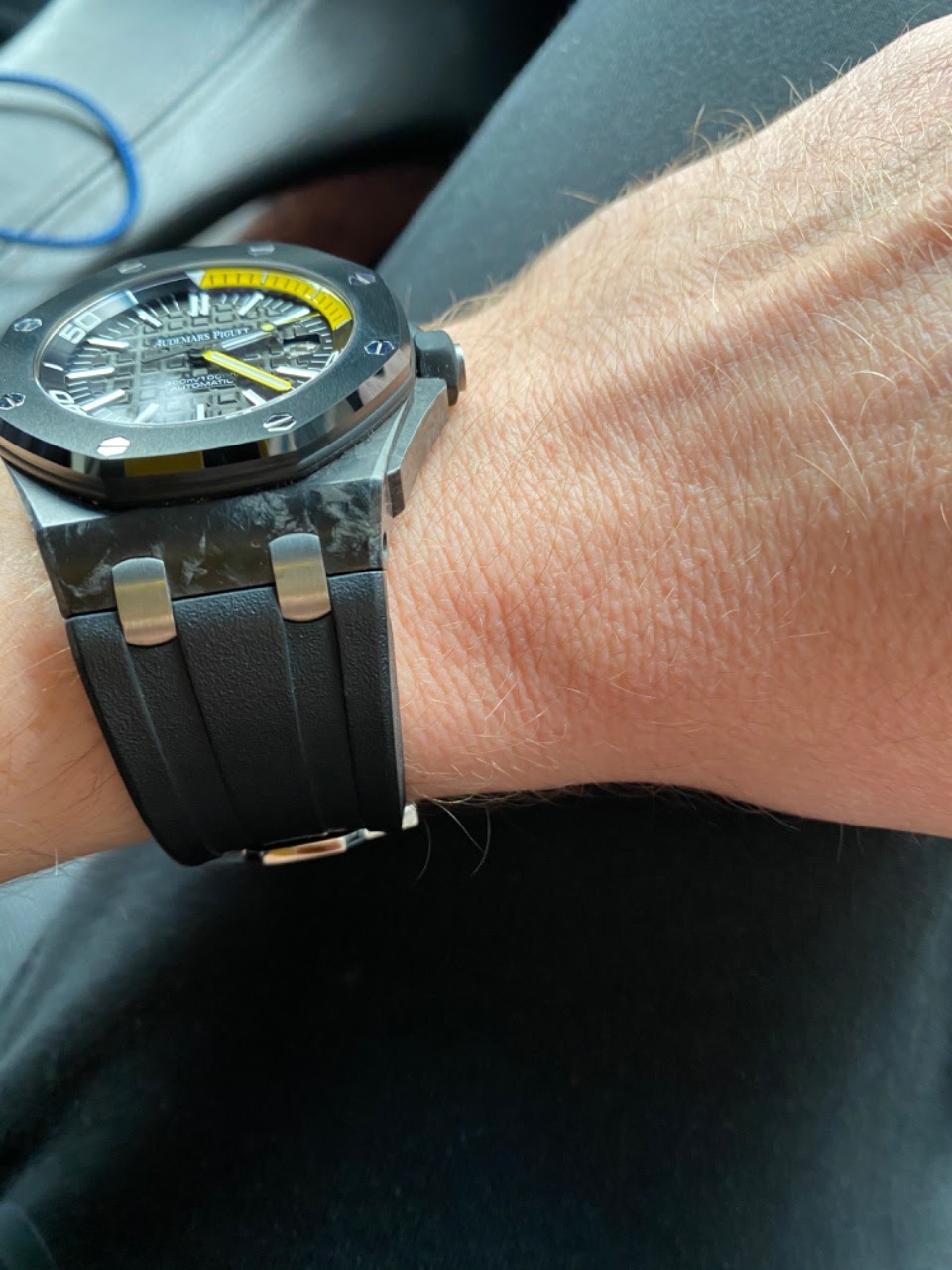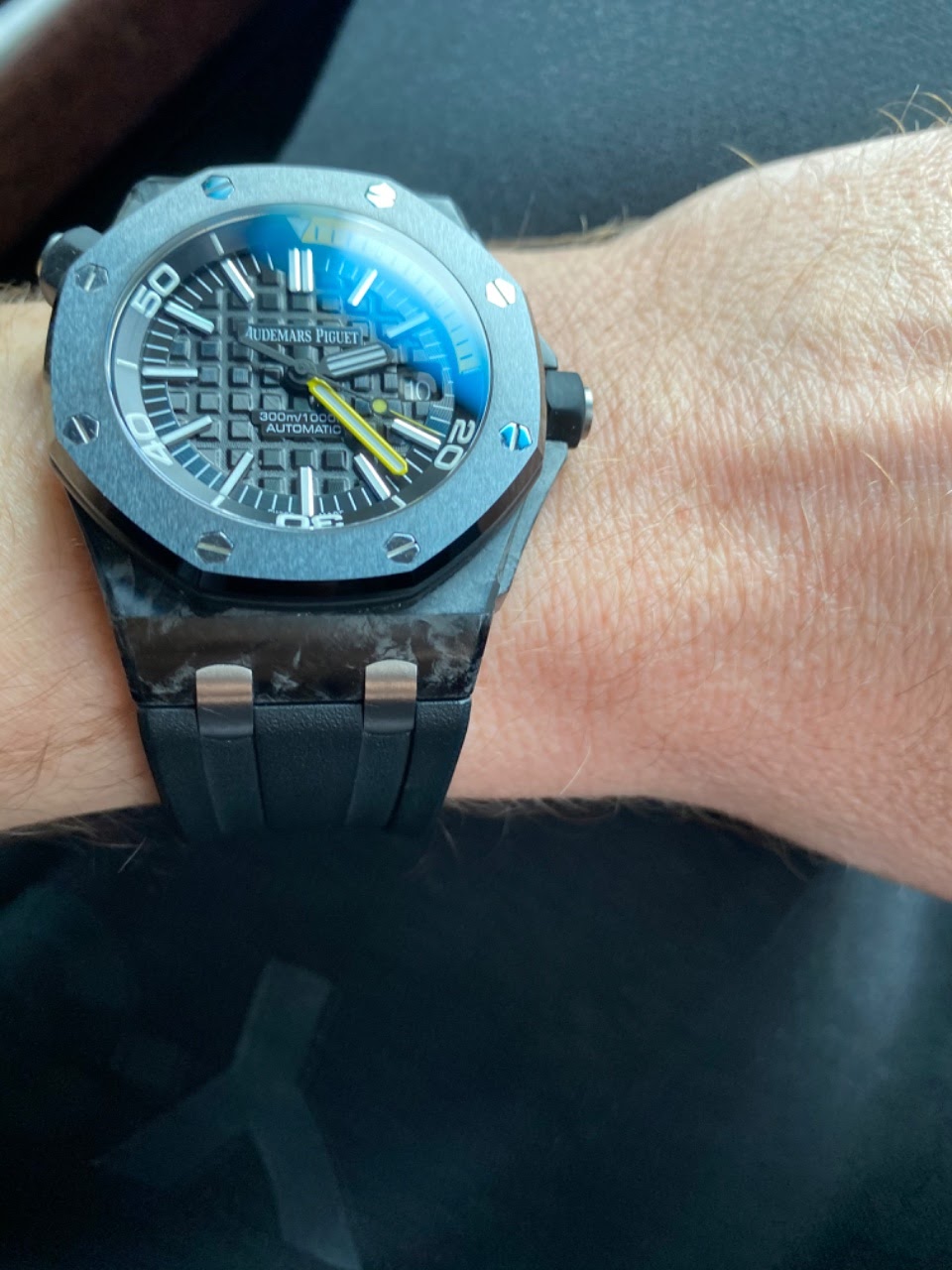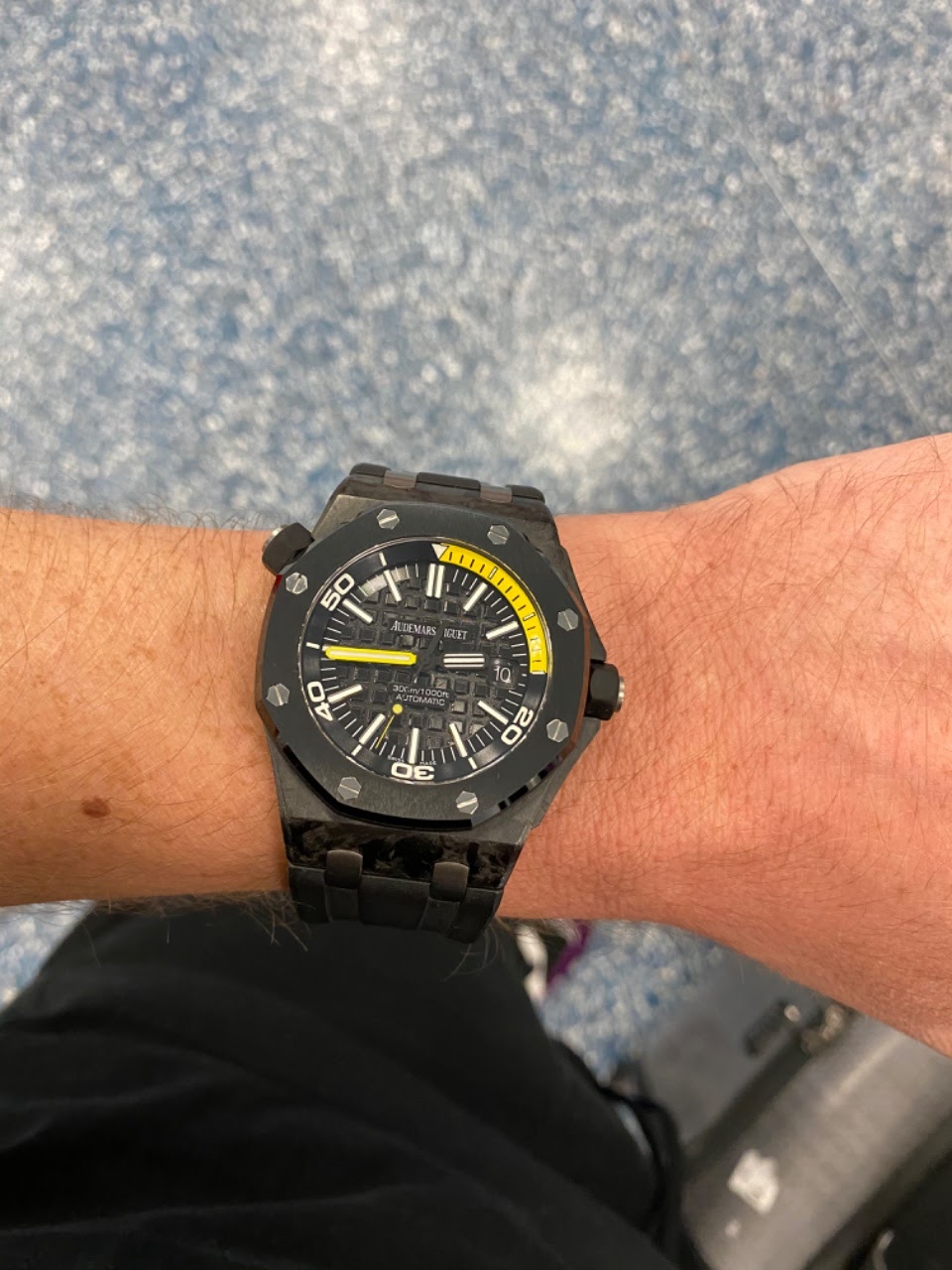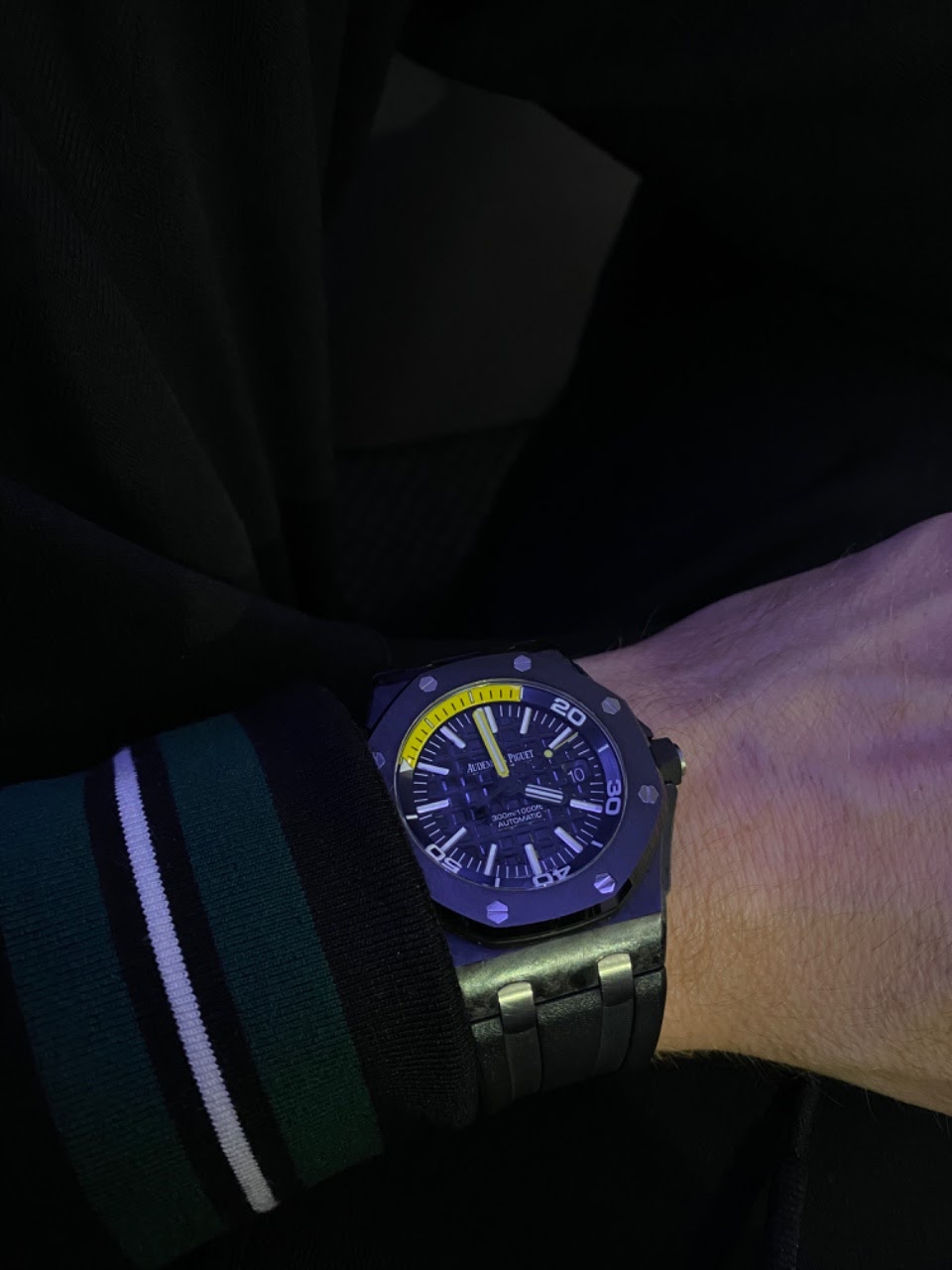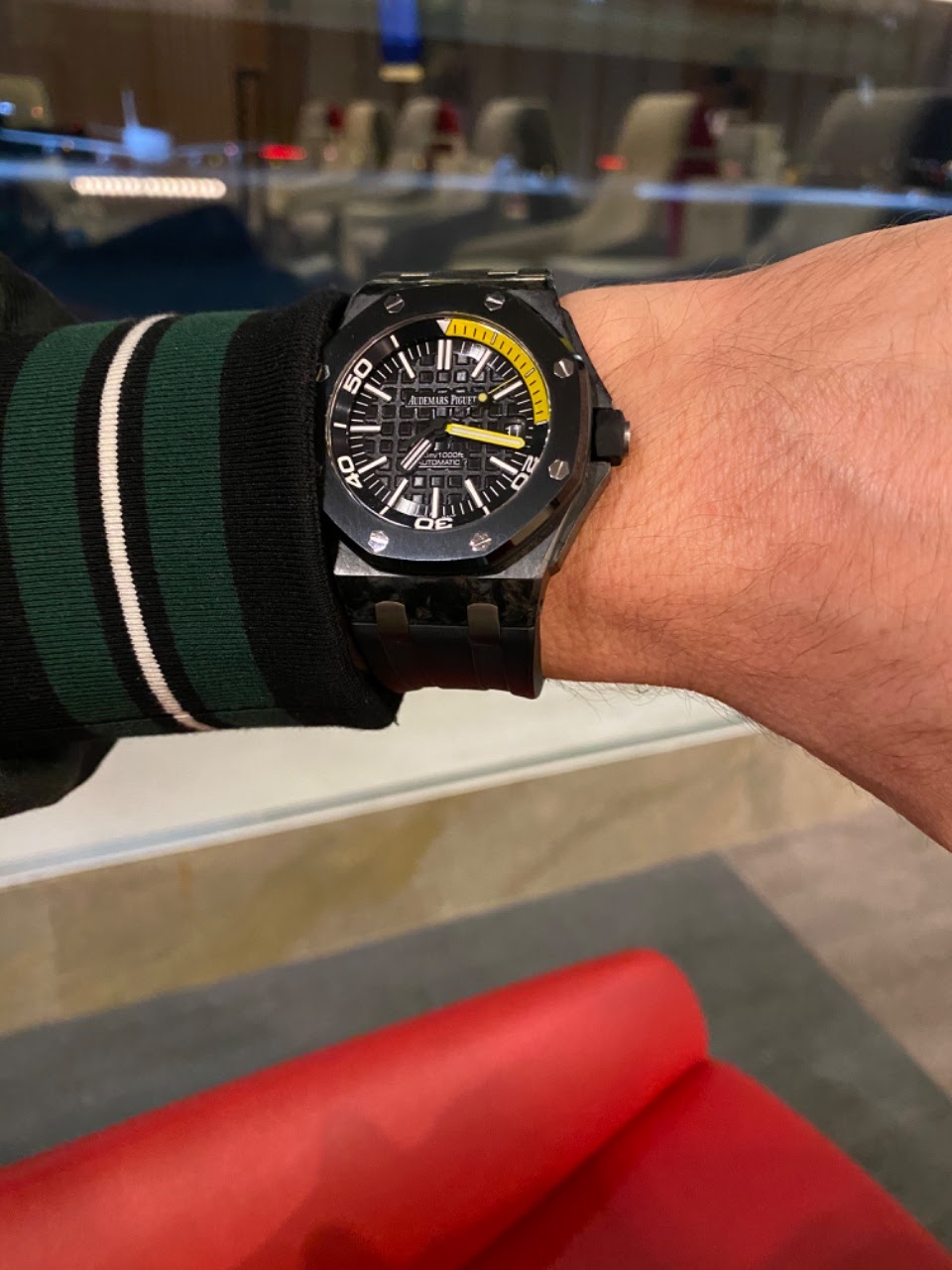 More posts: