SJX
[Purist]
8540

<!tag blob="forumpost.visitstar">
The return of the pocket watch...
Before the wristwatch, when pocket watches were widely used, they were sold as is, with a presentation box. Often the chain was sold separately as well. Today pocket watches are no longer practical but have evolved into miniature clocks, to be displayed grandly on a desk. And for that reason, I predict pocket watches are in the early stages of making a comeback.
And that is the rationale behind the skeleton Grand Complication pocket watch Cartier will unveil at SIHH 2012. It is presented with a stand made from rock crystal with a glossy obsidian base, complete with a silver hook to hang the watch. Cartier includes a chain, in white gold to match the case, but that's just a formality in my opinion. Weighing 155.05 g, this will be inconvenient to carry around, unless carried by a minion. This pocket watch belongs on a desk.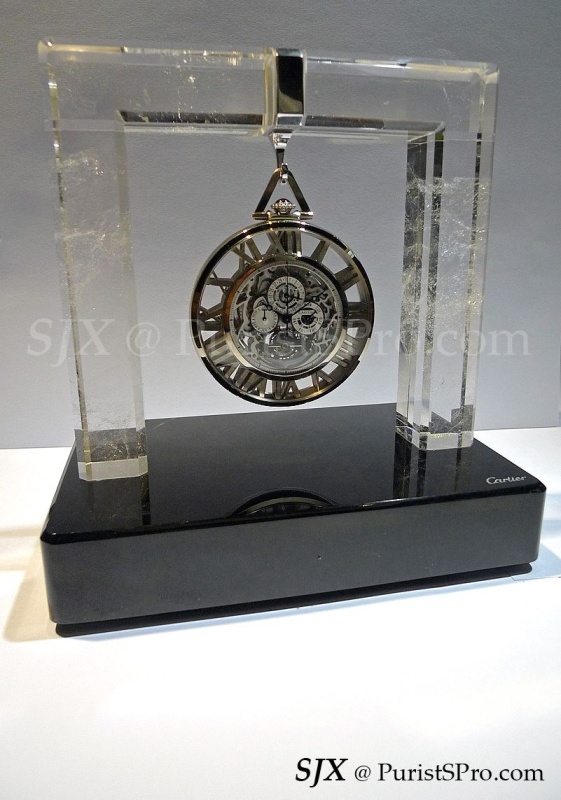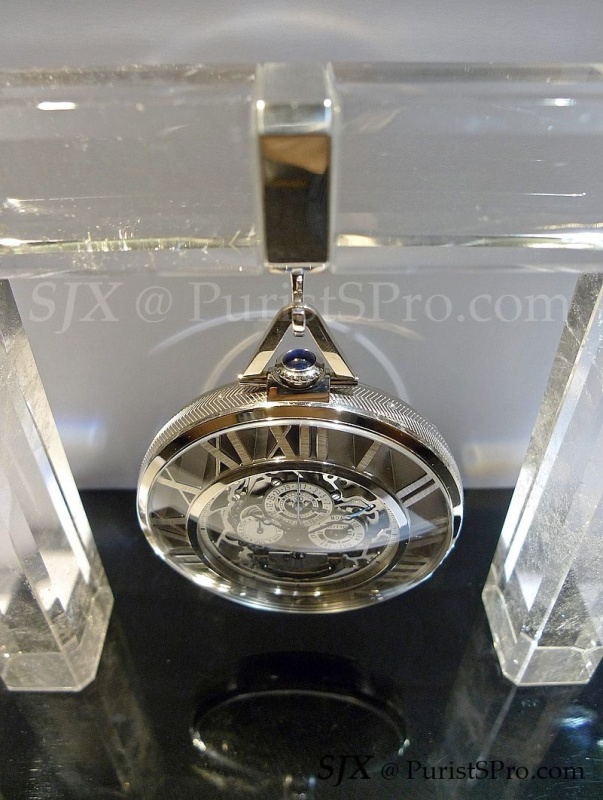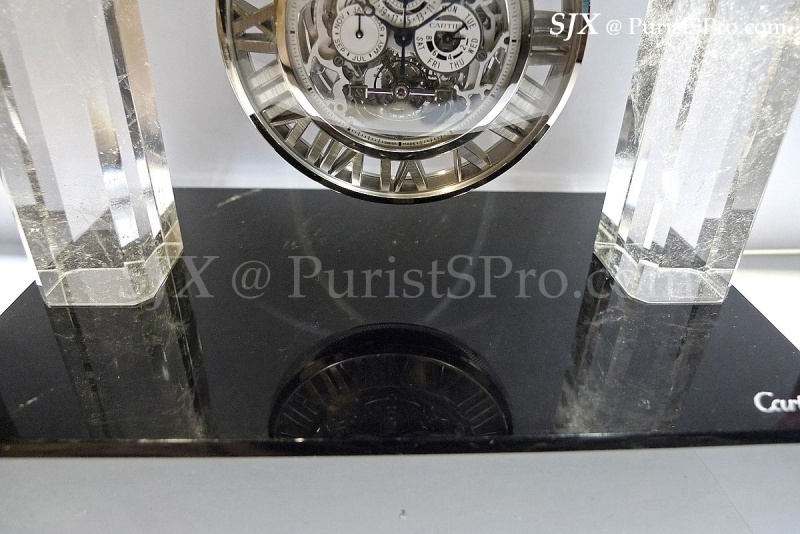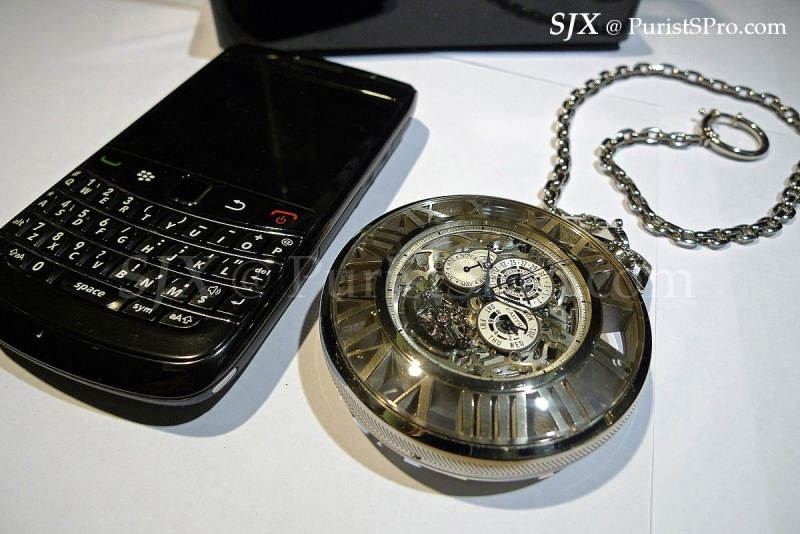 Cartier is not the first to unveil a haute horlogerie pocket watch in recent years, but it is certainly one of the first traditional houses to do so. The others have been independents like Richard Mille and Urwerk.
But unlike the independents Cartier's pocket watch is traditional. The movement is from Renaud et Papi, delivered complete to Cartier in La Chaux-de-Fonds. It features a tourbillon, monopusher chronograph and perpetual calendar, and boasts an eight day power reserve.
This calibre has been used in previous years in various Cartier Grand Complication wristwatches, including the Rotonde Grand Complication skeleton unveiled earlier this year. In the wristwatch iterations I find it somewhat bland. Carole Forestier has a soft spot for Renaud et Papi as she worked there for several years before joining Cartier as head of technical development.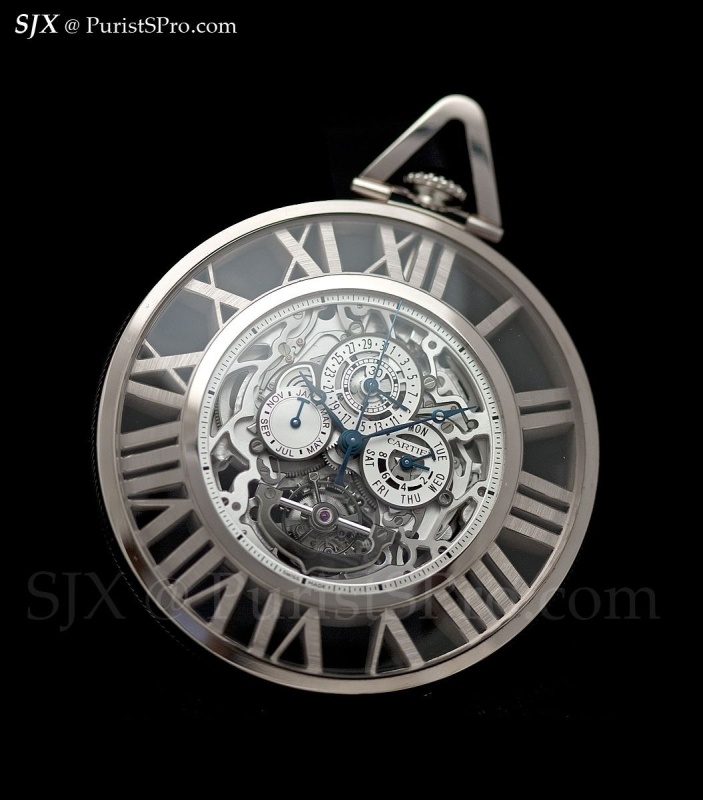 While extremely complex and beautifully finished, it's not an extraordinarily interesting. But in the pocket watch form it is novel, especially combined with the beautiful skeletonised Roman numerals. It is a skeleton movement inside a skeleton case.
The case is white gold, with skeletonised Roman numerals around the movement, a design inspired by vintage Cartier pocket watches. Correctors for the perpetual calendar are clever incorporated into the Roman numerals at V, VIII and XI, so the pushers are on the rim of the case.
The Roman numerals are actually a single piece, machined from a block of white gold, before being hand finished, like a movement bridge. Over 300 edges of the Roman numerals, front and back, are bevelled by hand. This takes some three weeks to complete, according to Carole.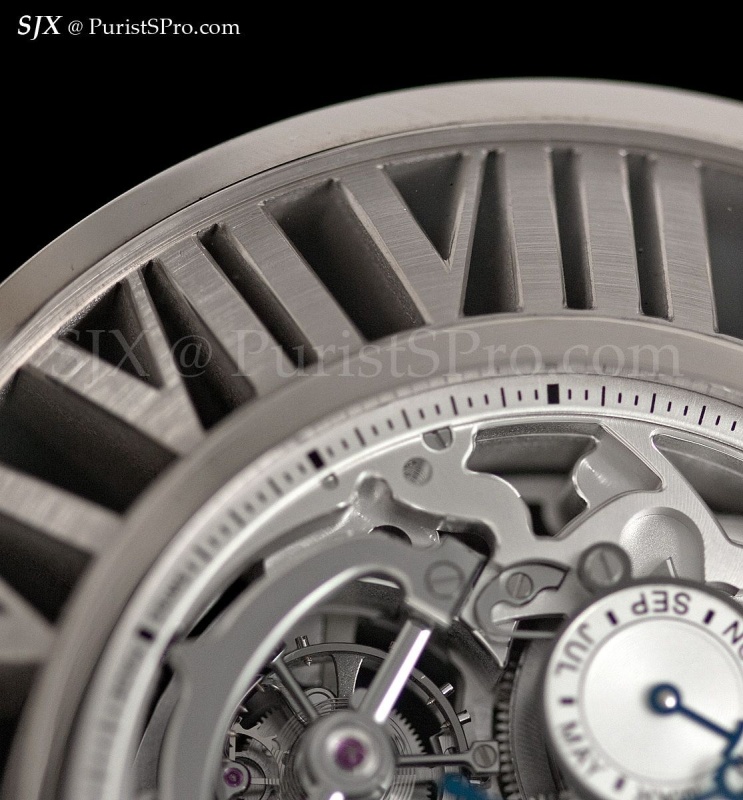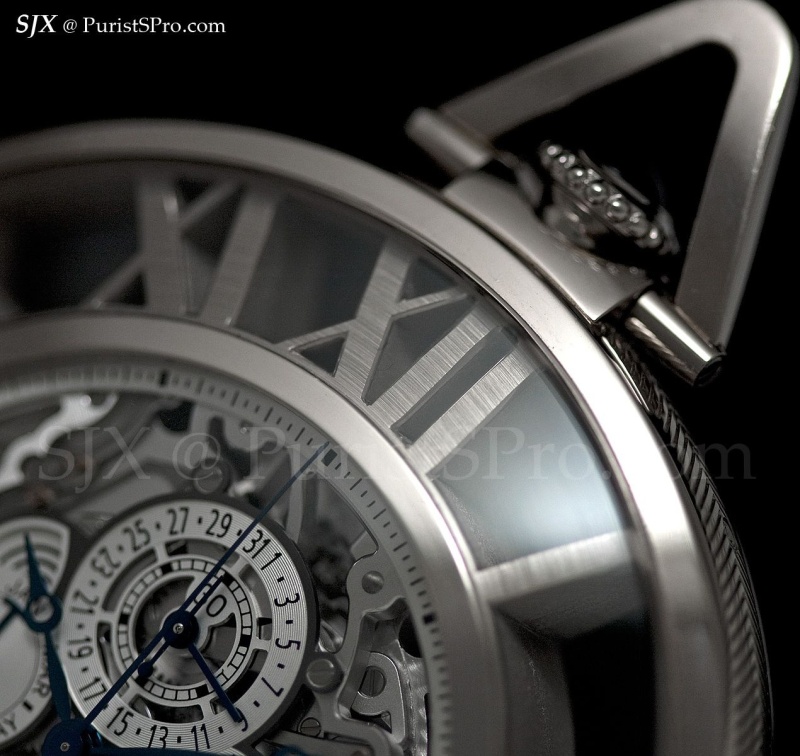 Carole also explained the conception of this pocket watch was to create a large and unique pocket watch. The choice of movement was the Astroregulateur or this Grand Complication. Eventually the latter was chosen because it is manual wind; the automatic Astroregulateur would have required a winder which is less elegant.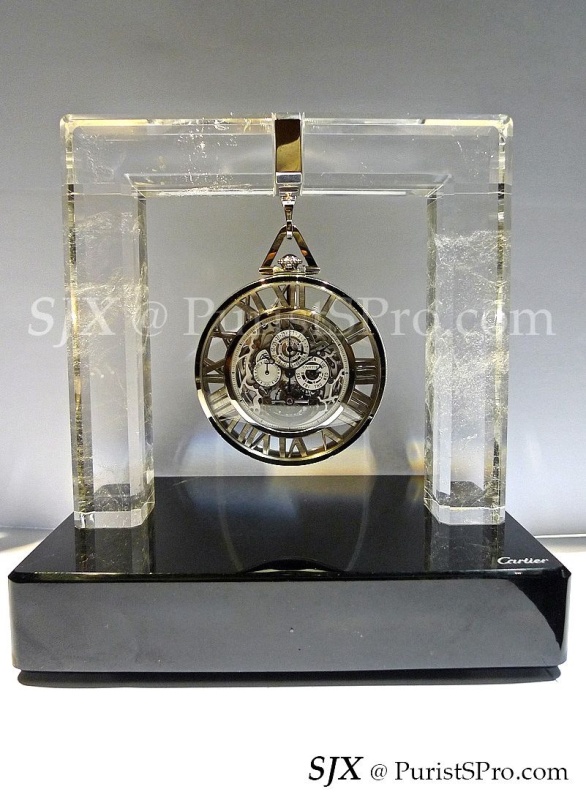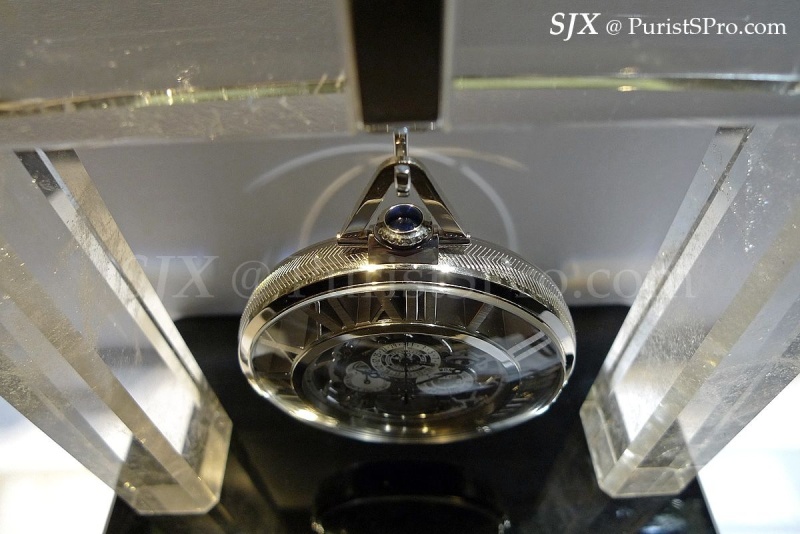 Ten pieces will be made in white gold, and another five pieces in white gold set with diamonds. The gold version will retail for EUR500,000. As for the diamond version, as the saying goes, if you have to ask…
It is expensive, without a doubt. But that's because this is less a timepiece than something to be displayed.
- SJX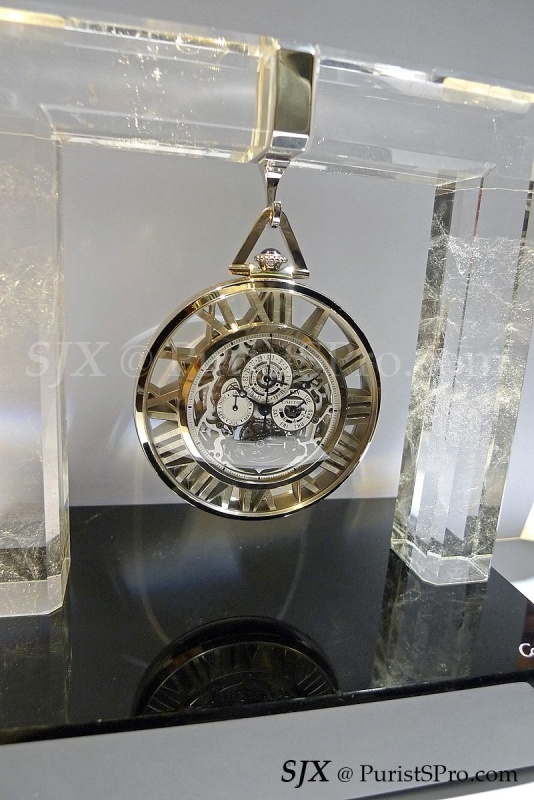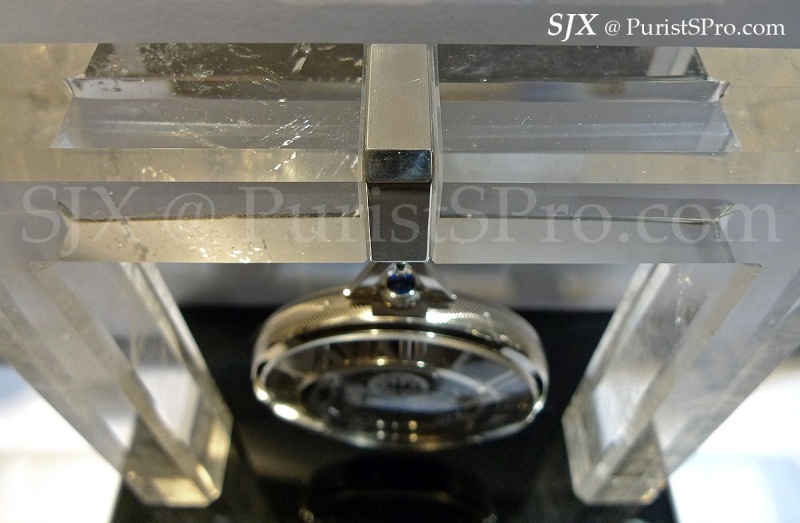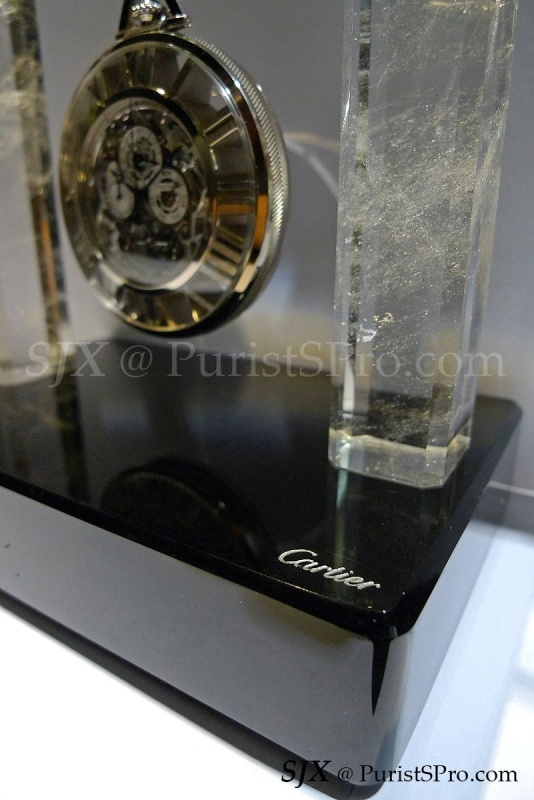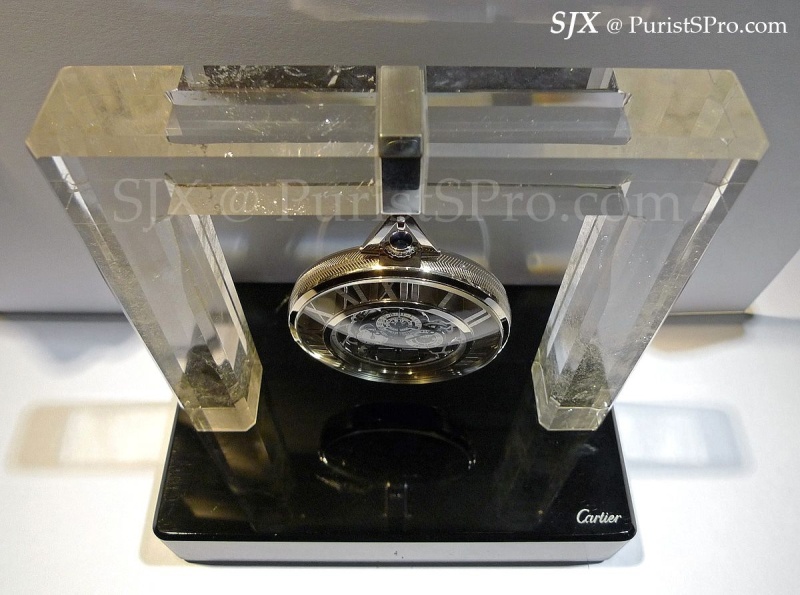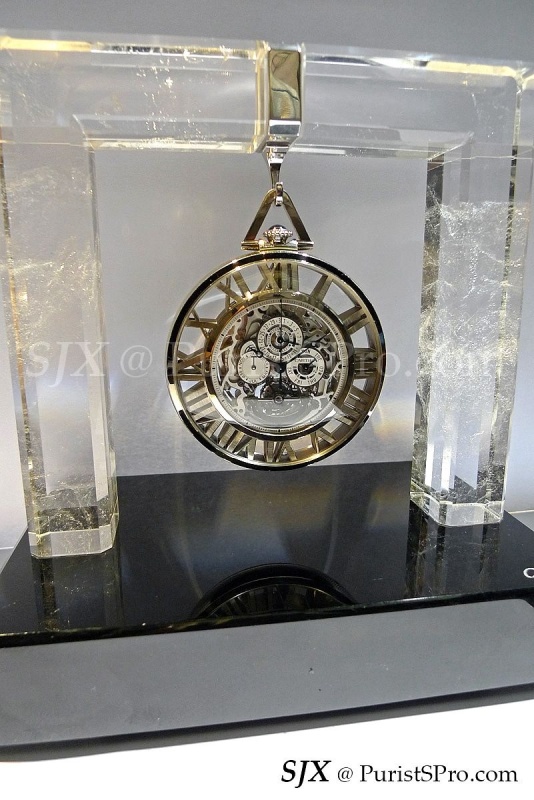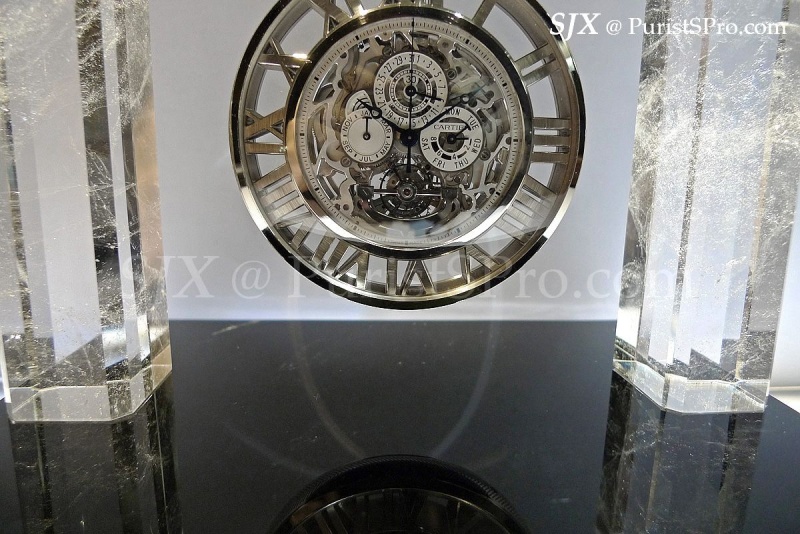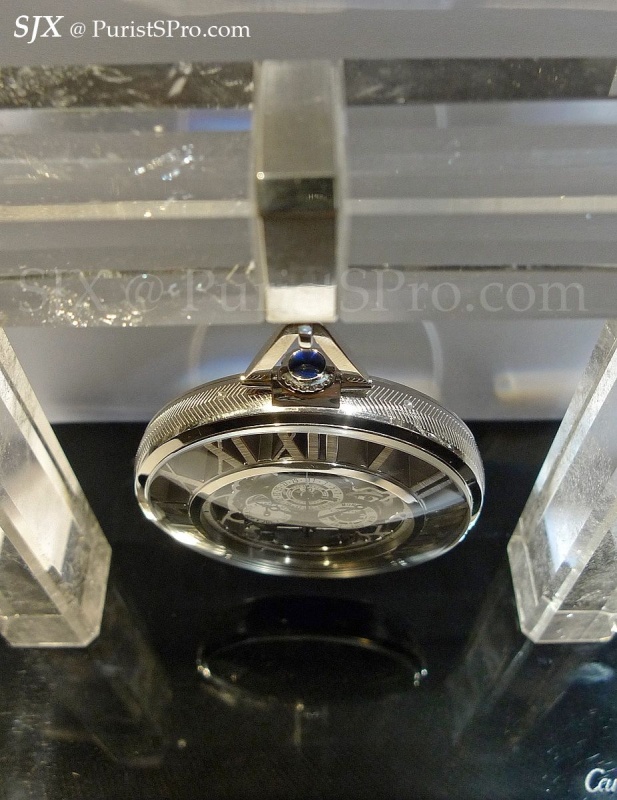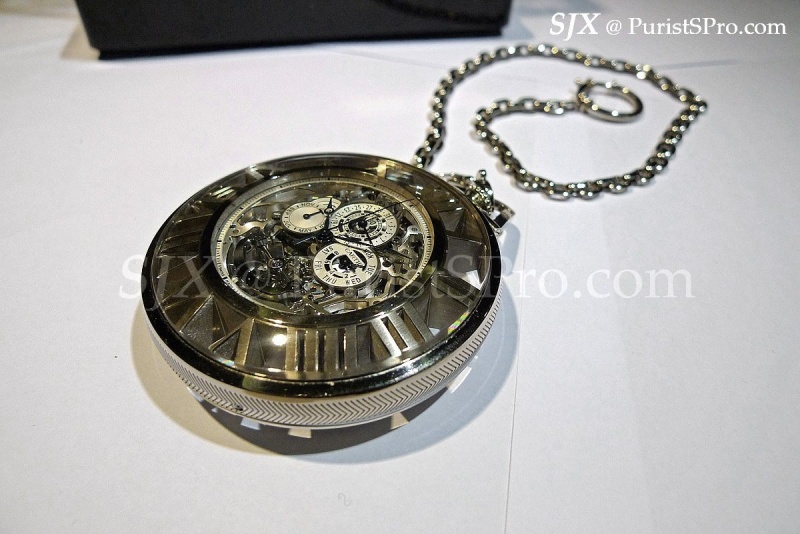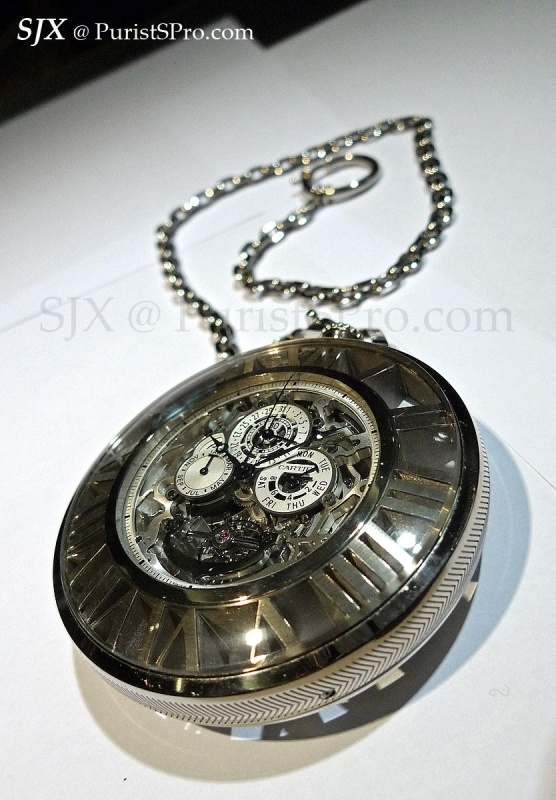 This message has been edited by SJX on 2011-12-21 21:55:41
More posts: