DonCorson
[AHCI Moderator]
3358

BaselWorld 2011: AHCI Eva Leube
Today I have the great pleasure of announcing my annual "Best of the Basel Fair". This award has no criteria other than my likes and dislikes. Last year the winner was Laurent Ferrier for his Gallet Tourbion, the two years before Bernard Lederers MT3 half-flying tourbillon.

And this years winner...
The arc watch from Eva Leube.
Eva Leube, a German born watchmaker who worked in Switzerland, notably for Thomas Prescher, before moving to Australia. There she has spent the last 4 years on the design and construction of this watch. As they say in German "Gut Ding braucht Weile".
What looks so simple is a tour de force of watchmaking skill. This watch is totally understated, but once you look closer....... WOW!

The watch plate is a circular arc, in the movement with all the wheels in a line, all the axles of the wheels point to the center of the circle. Which means?...... none of the axles are parallel, the distance between the axles at the upper jewel is larger than at the lower jewel.... all hell breaks loose. Another independent who will remain anonymous told me; I have been thinking about making such a watch for many years. Thank God that Eva did it, now I don't have too, that will save me many gray hairs.

Because of the curve and the angle between the gears the conception of the gear train is not standard. The wheels are beveled and their diameter is limited. Simply making a working design is amazing. I have no idea how the time is set, for example. I try not to think of the fabrication of the plate and bridges, I am worried of extreme migraine attacks.

Eva can be justifiably proud of her achievement, using mostly just a Schaublin lathe and an Aciera milling machine by hand to create this watch.

The only problem with this watch, it is just about impossible to photograph.
The following are my best attempts.
Don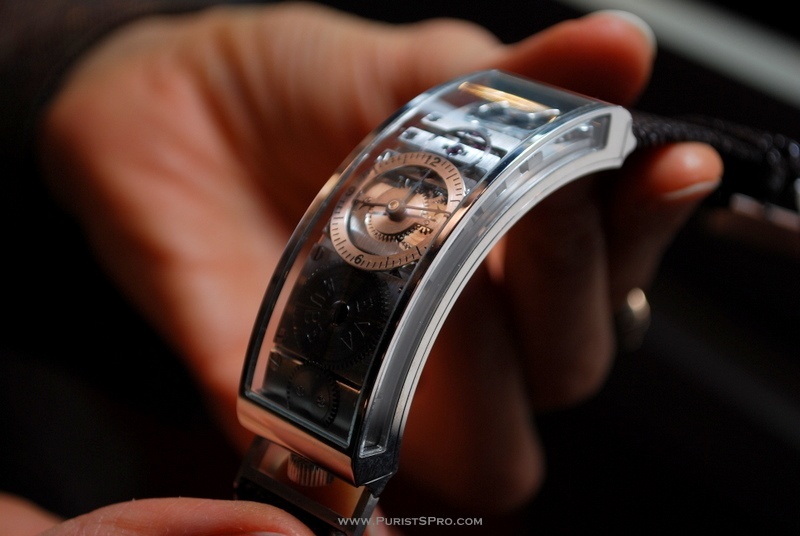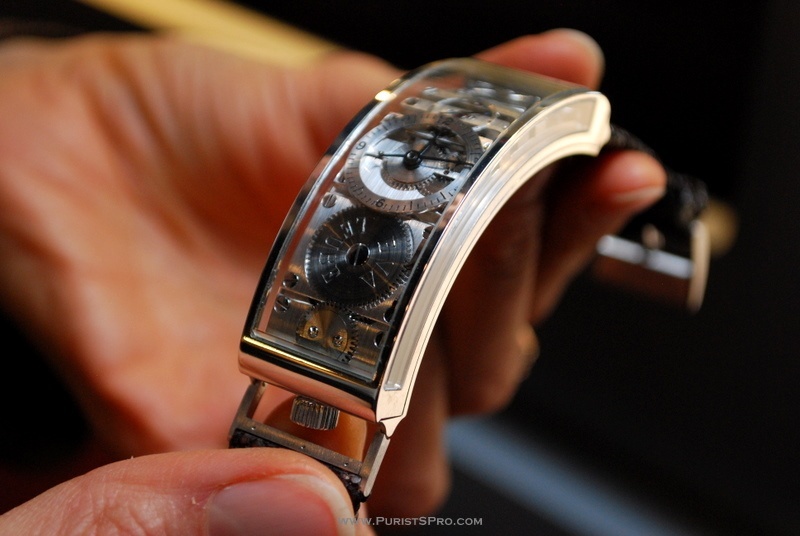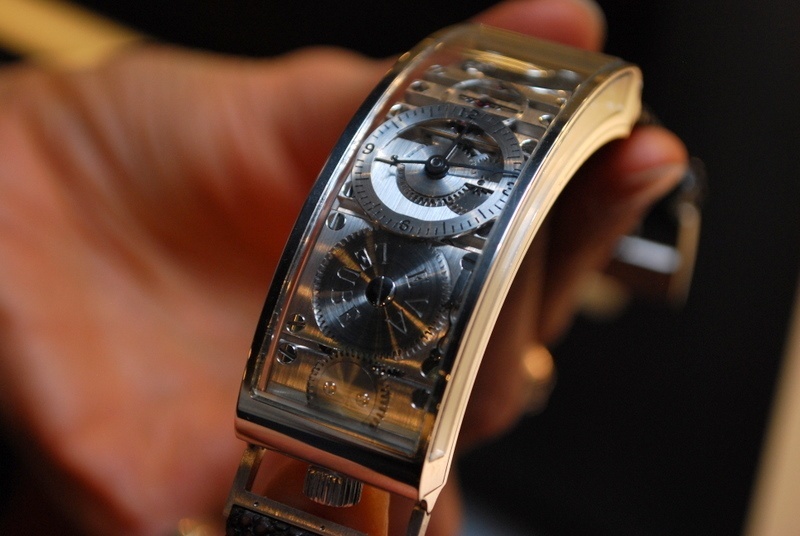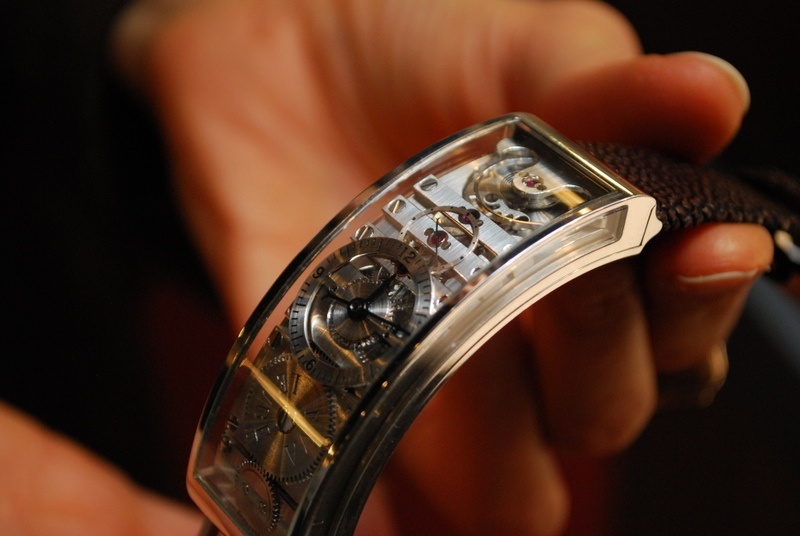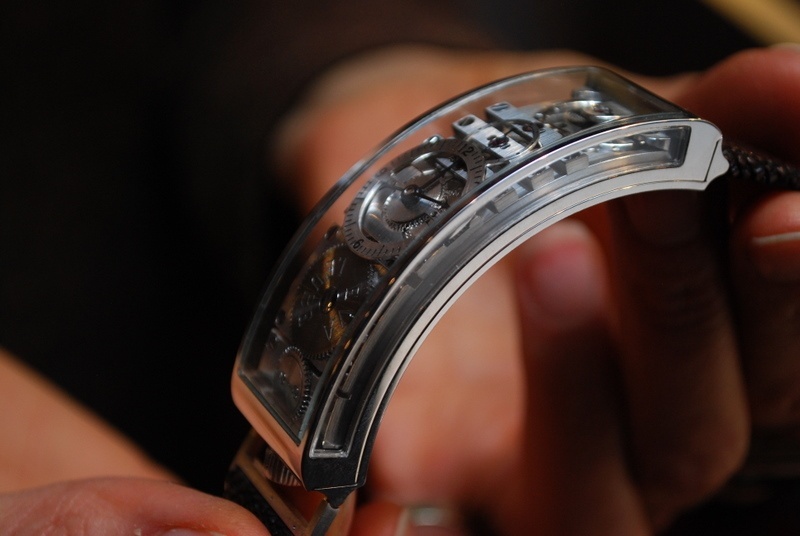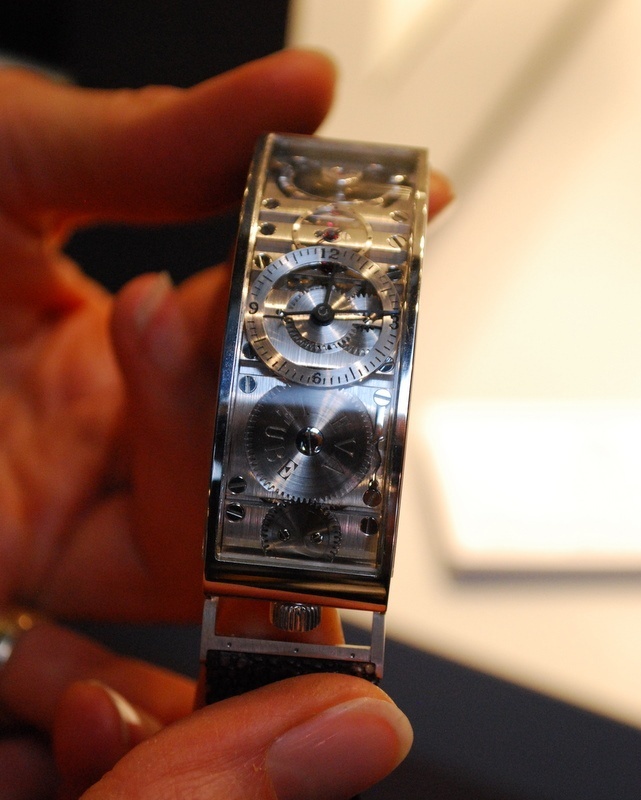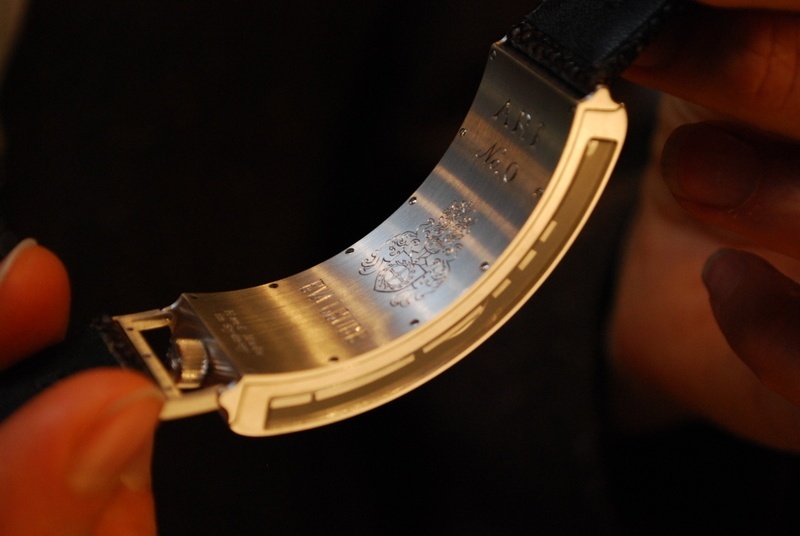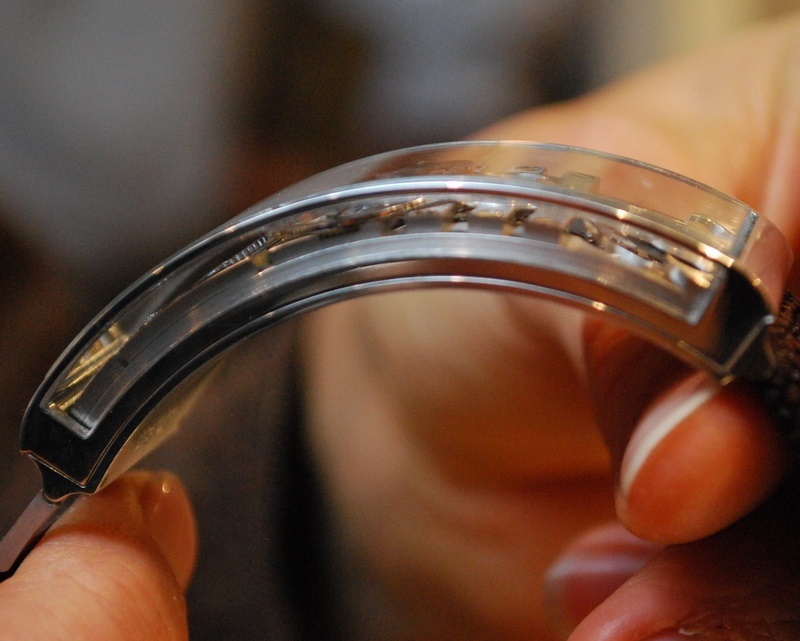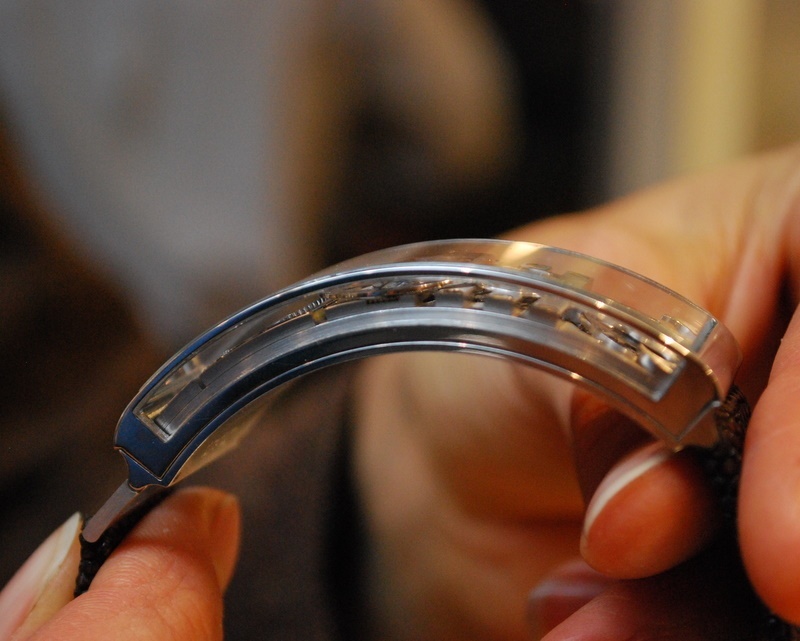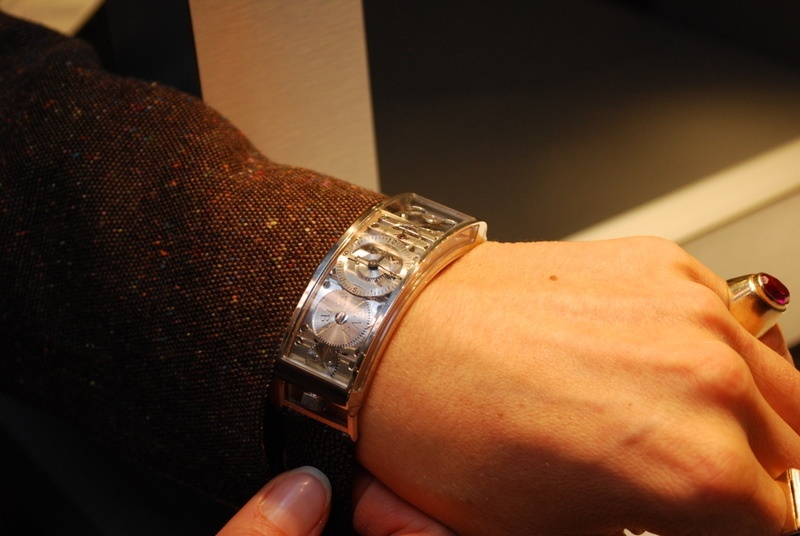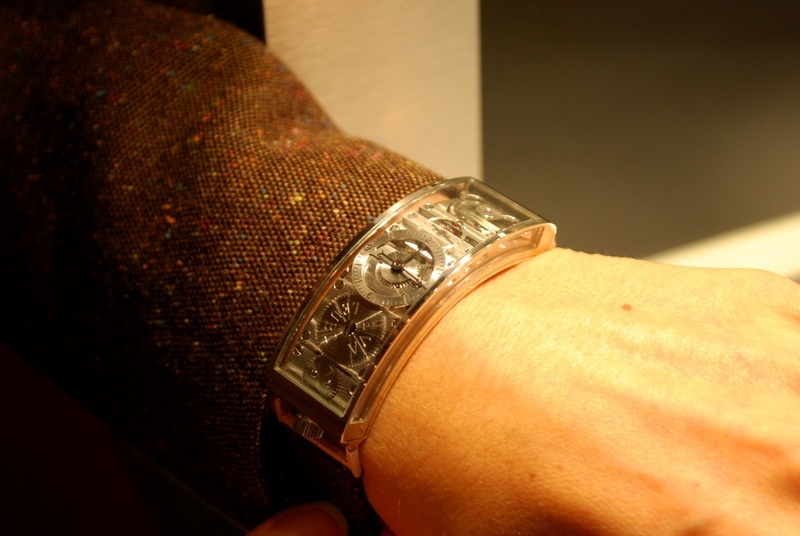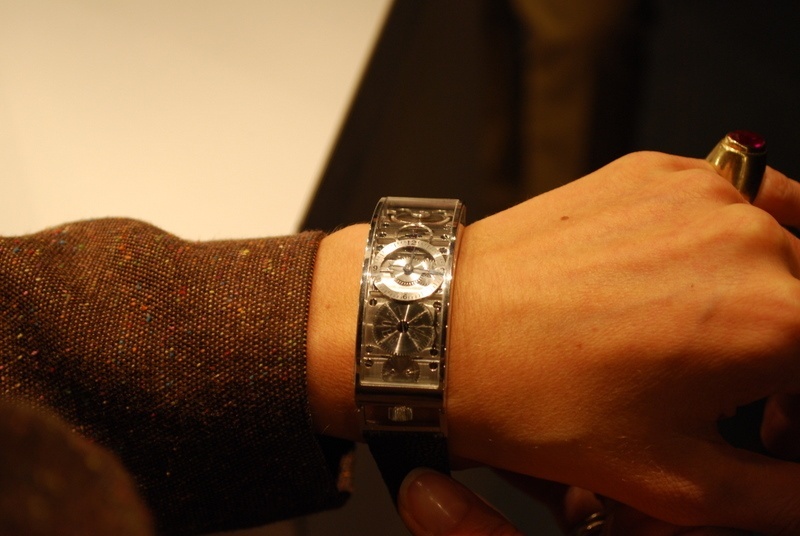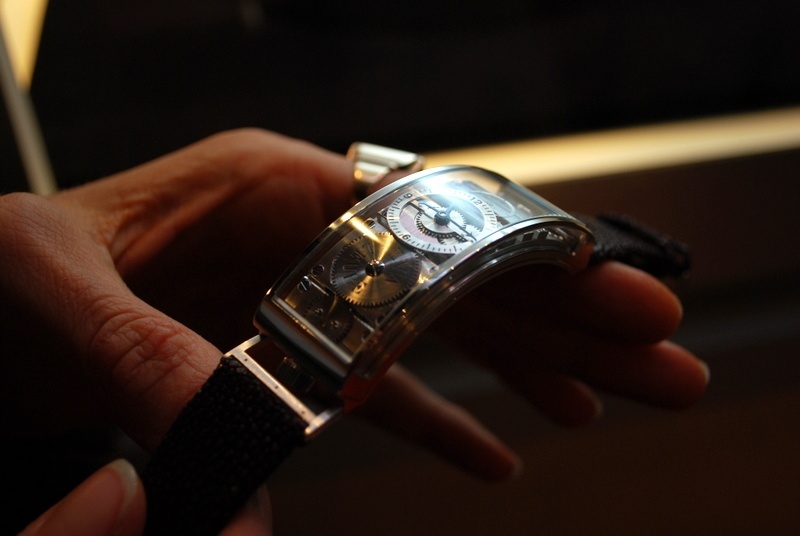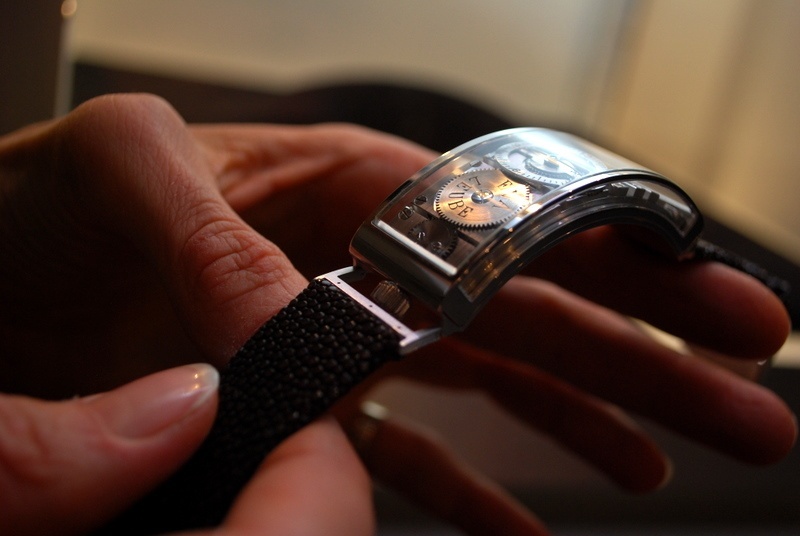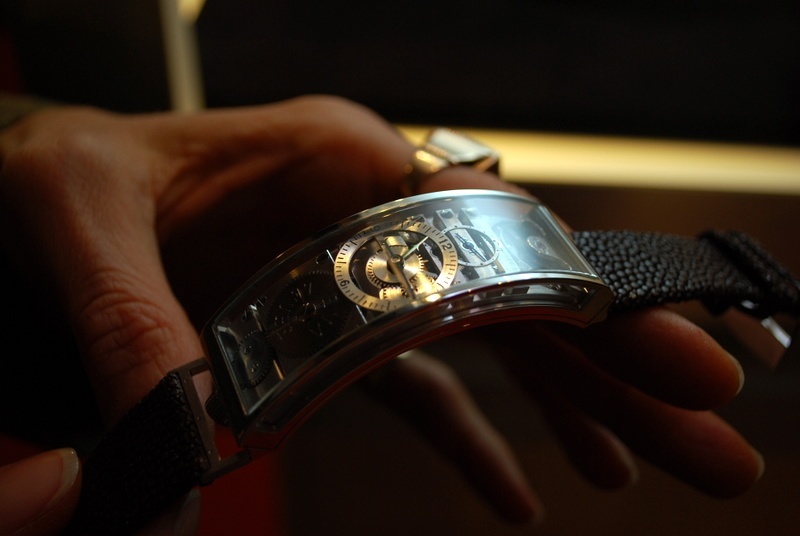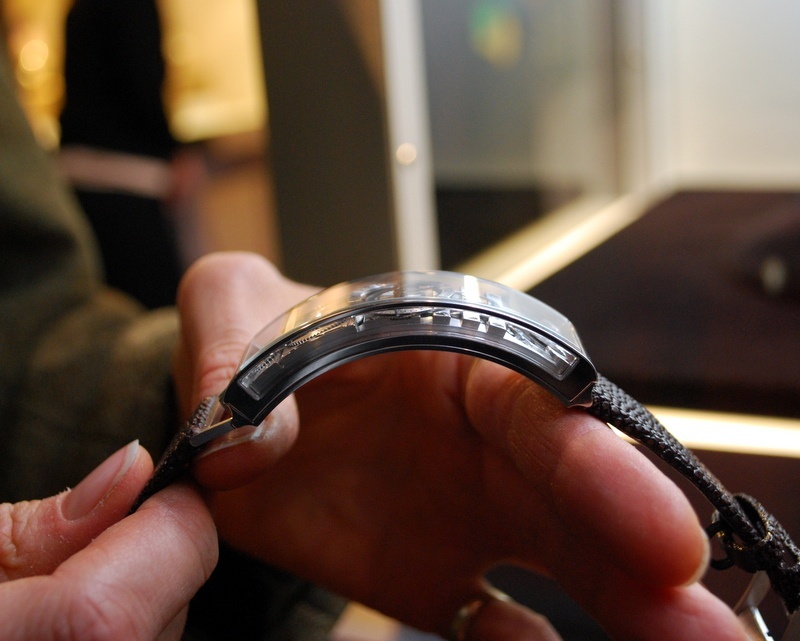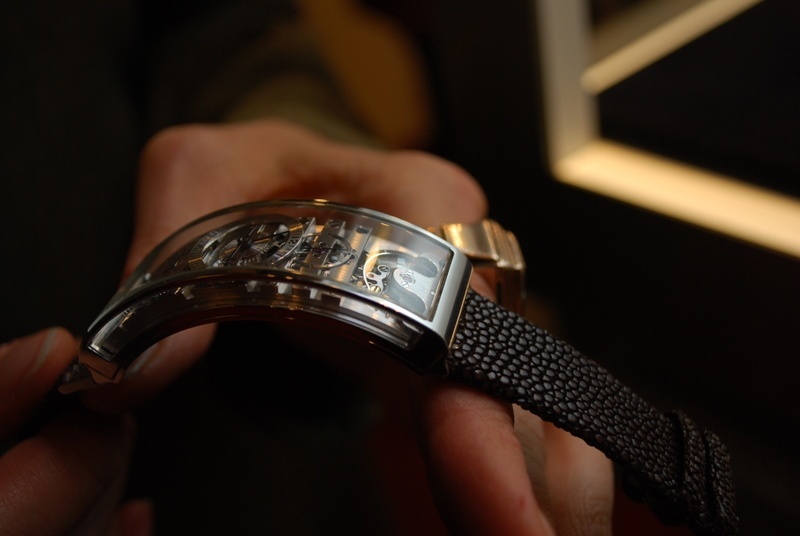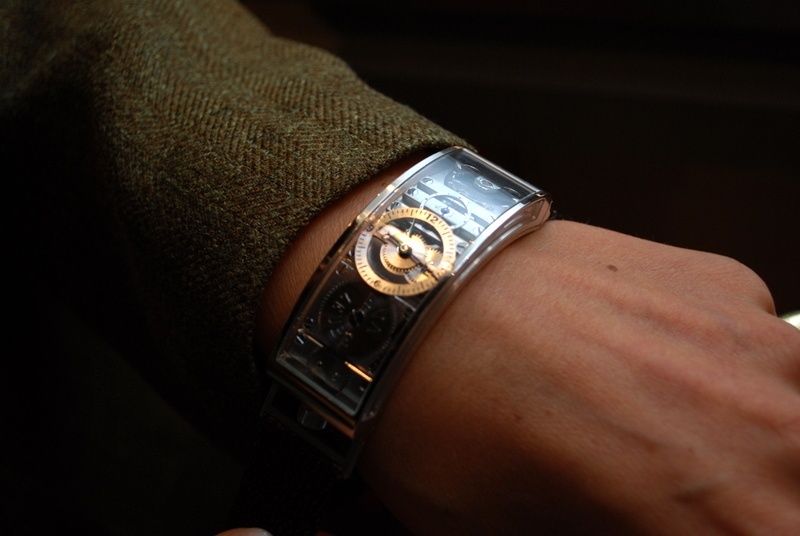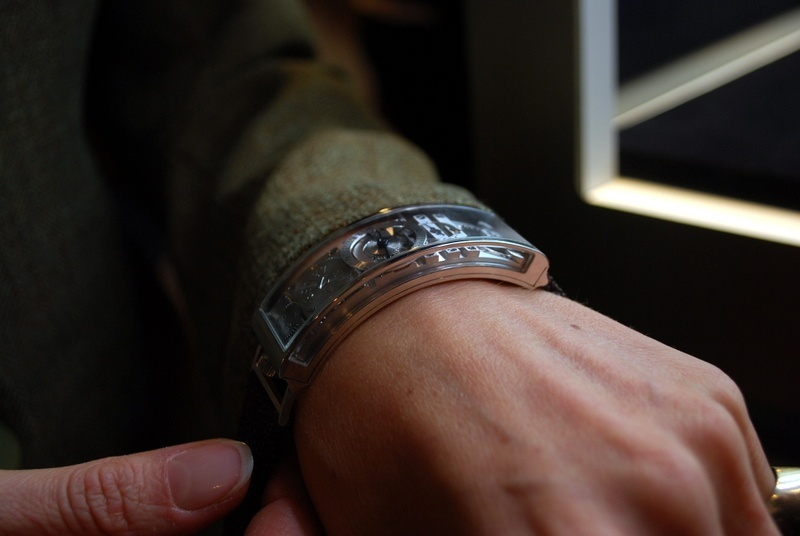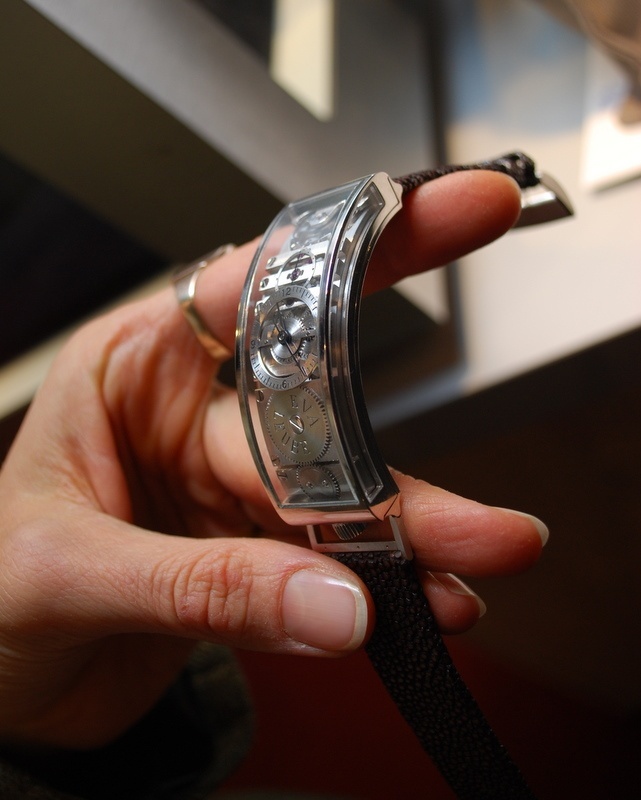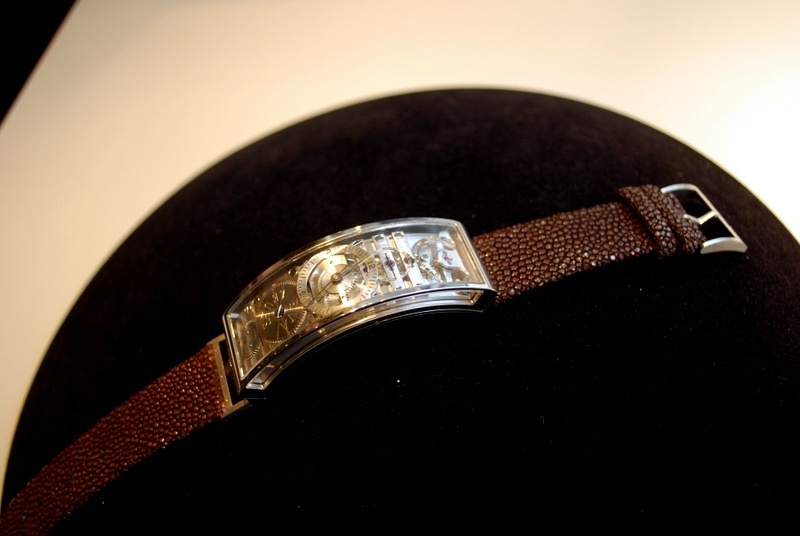 More posts:
<!tag blob=wf.addthis>
Comments:
view entire thread
BaselWorld 2011: AHCI Eva Leube
Today I have the great pleasure of announcing my annual "Best of the Basel Fair". This award has no criteria other than my likes and dislikes. Last year the winner was Laurent Ferrier for his Gallet Tourbion, the two years before Bernard Lederers MT3 half...
Absolutely intriguing!
I hope Eva does a tour of the States with her Arc watch. I, for one, would be excited to handle it in person. The position of the gears seems like a mechanical nightmare to figure out, but the visual result is superb. Cheers, Daos
Oh, my . . .
. . . that is a most inspiring design. Awed, Art