cazalea
[Seiko Moderator]
16108

<!tag blob="forumpost.visitstar">
VC 222 An Inside Look
Hi All,

Today we can have a look inside a very nice 222.

This predecessor to the Offshore has many similar appearance features shared with the AP Royal Oak, PP Nautilus, and Rolex Oysterquartz.
From what I have been told by the watch's owner (it's on a long-term loan to me), Gerald Genta did not style the 222.
VC says the work was done by Jorg Hysek, best known for his desk accessories and other office items - and this watch: The Hysek Kilada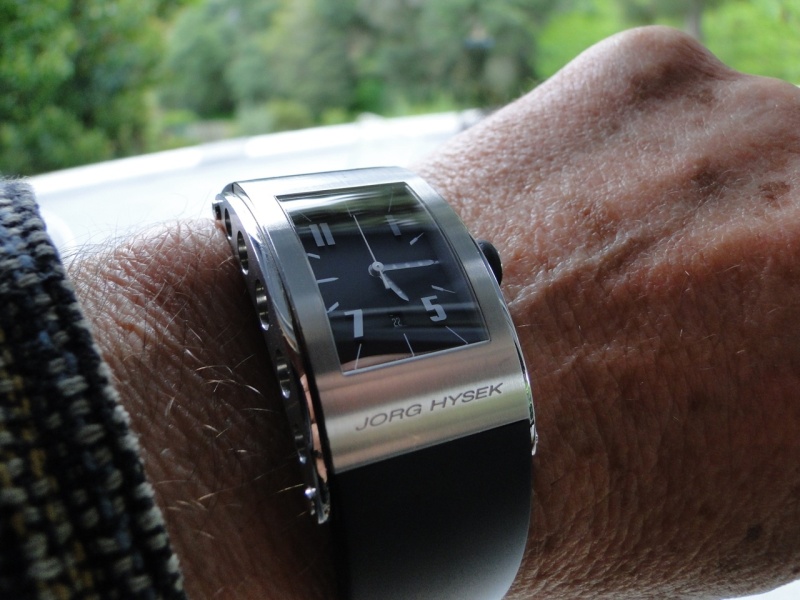 Anyway, this post started because last night I thought up a little composition for the Friday Wrist Scan.
Someday I will write about all my crazy clocks, including this nice 8-day Angelus and the LeCoultre flip-over alarm clock.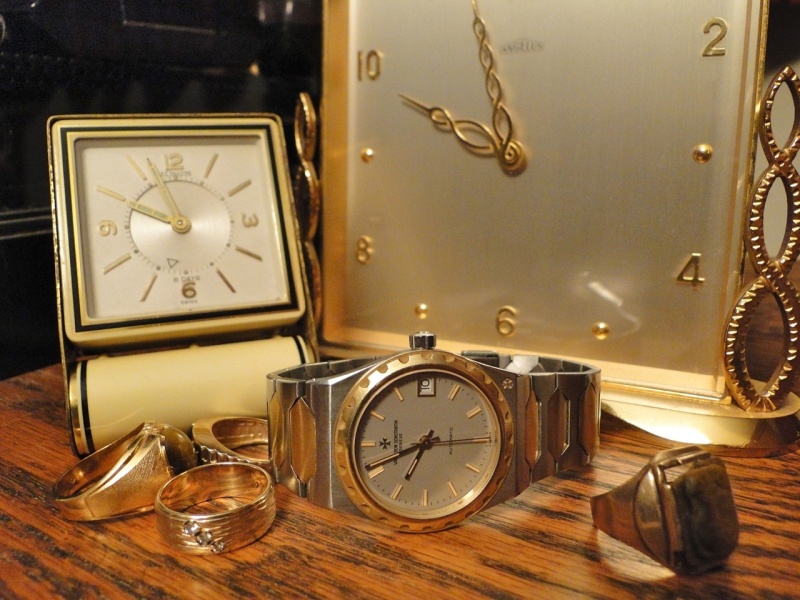 Respo asked if I could add some more info about the watch.
This one has the mid-size movement, with date and second hand. The case diameter (excluding crown) is 34 mm.

There was a 37 mm Jumbo with no center seconds, and a 25 mm ladies model, and a square men's model.
The Jumbo says Automatic and the ladies says Quartz; neither of them have second hands.
Since the square model has a second hand, it might have the same movement as this watch.
Men's watches have lume in the hands and the ladies do not.
All seem to have the Vacheron cross on the case lower right.
I believe they were all available with SS-only case, two-tone like this, and all gold.
Now about this specific watch - I know only that my friend has had it 5-6 years, and I have lusted after it on 3 separate occasions on 2 different coasts.
I now have it on a long-term loan, which was to include cleaning it up a bit. I did that last night before the composition, but will repeat the steps for the camera.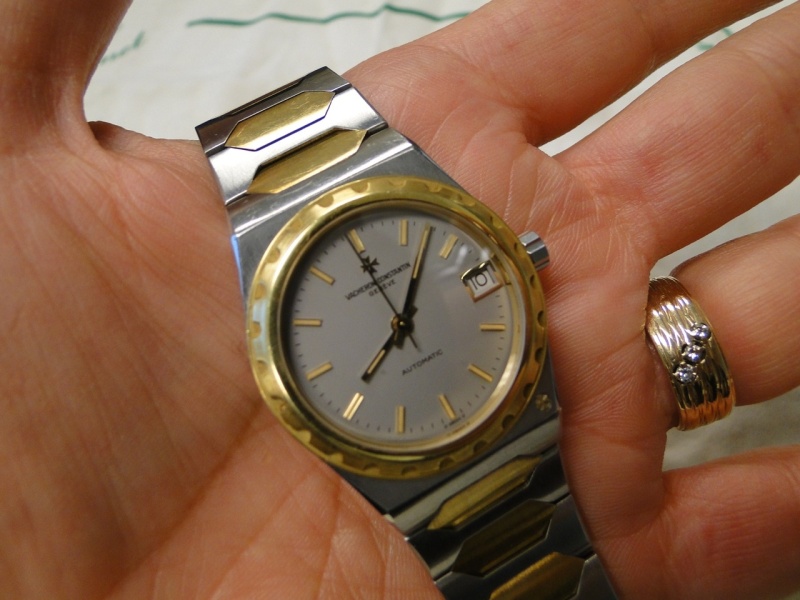 Holding watch carefully in the hand, pull out crown to second position. Place tips of tweezers behind the crown and gently leverage. It will pop right off.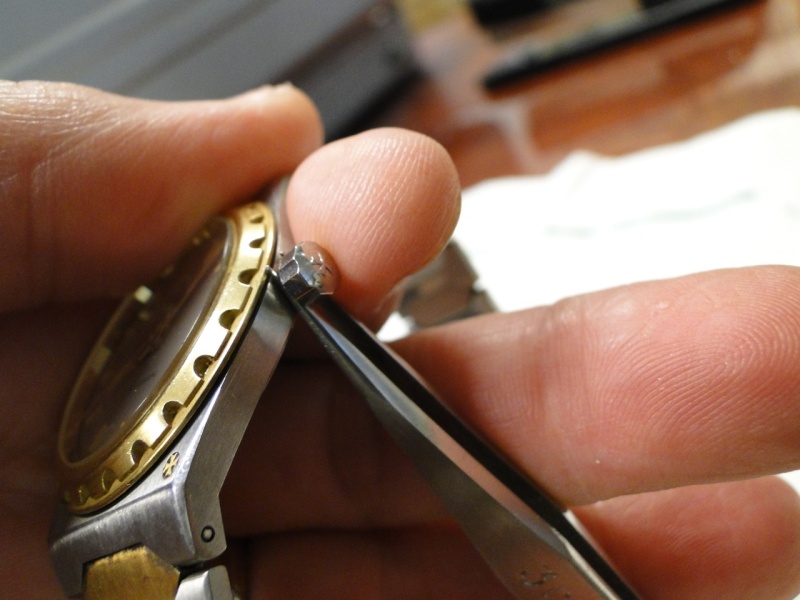 This two-piece, snap-on stem is used to allow movements to come out when you are not able to access the back of the movement to press a release button.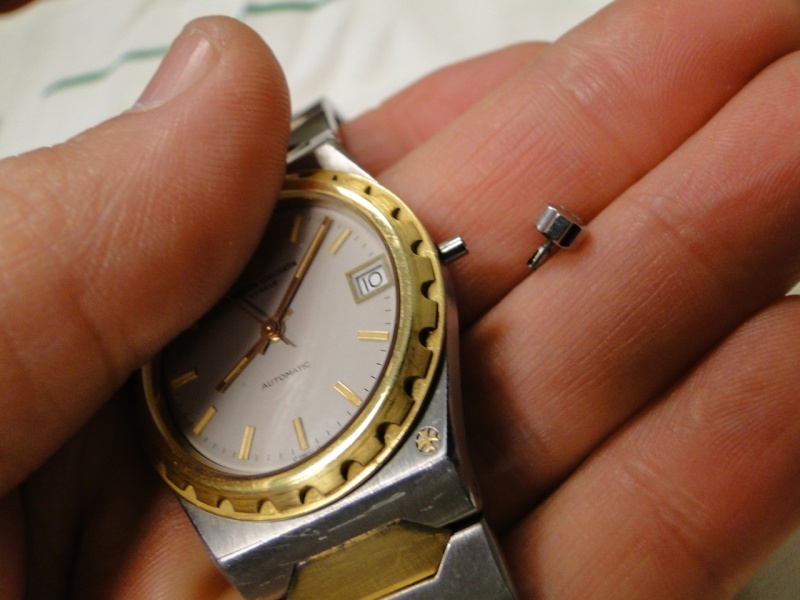 Using a watch tool, carefully unscrew the bezel from the front of the watch. In this case, it has o-rings for sealing.
I have already cleaned most of the grunge off from around the bezel so it doesn't fall into the case.
Eventually it will go into the ultrasonic cleaner for a thorough bath.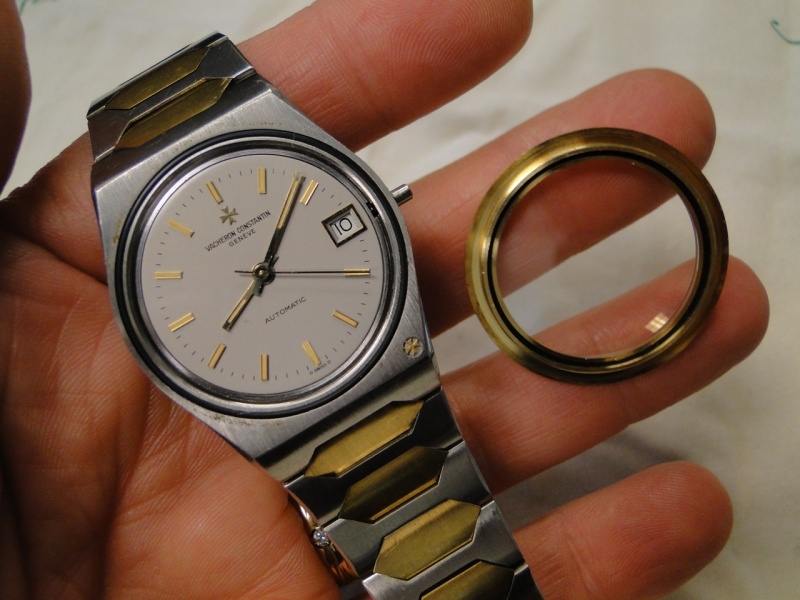 There's a tiny bit of discoloration on this dial, just above and to the left of the A in Automatic.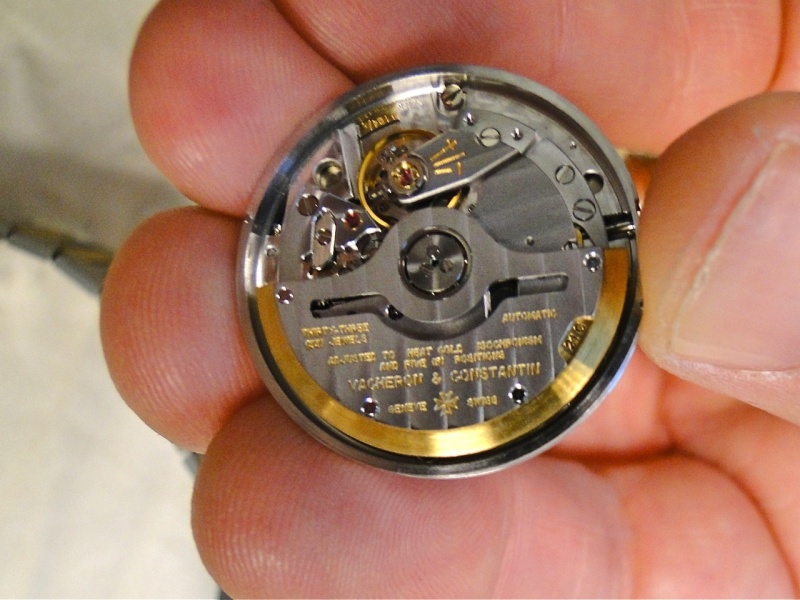 Here's the movement. It's very sweet, a JLC base I believe.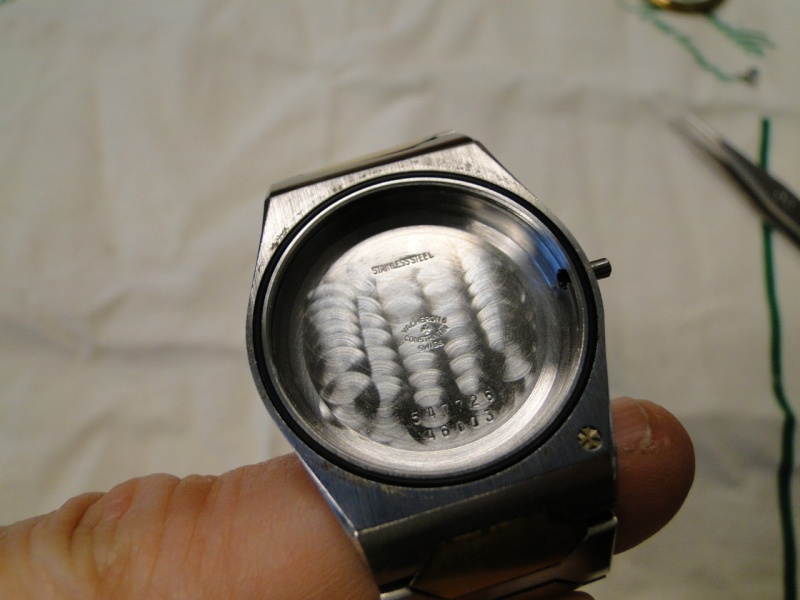 Case with stamped numbers.
Now we set the movement back in place, loosely install bezel, snap crown back on, test operation of the stem in all positions, tighten bezel, retest, finish!
Elapsed time? 5 minutes.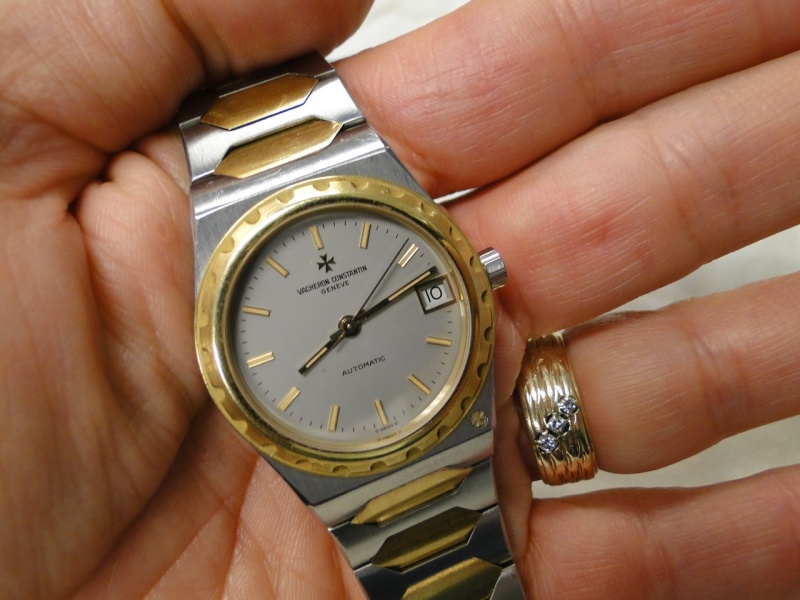 Cazalea
More posts: