ChristianDK
[F.P. Journe Moderator]
7043

A small IG clip where François-Paul Journe speaks about the development of the Elegante
Have a look here. Enjoy:
https://www.instagram.com/tv/B6x7VUOHjsv/?igshid=s460bj56bp4x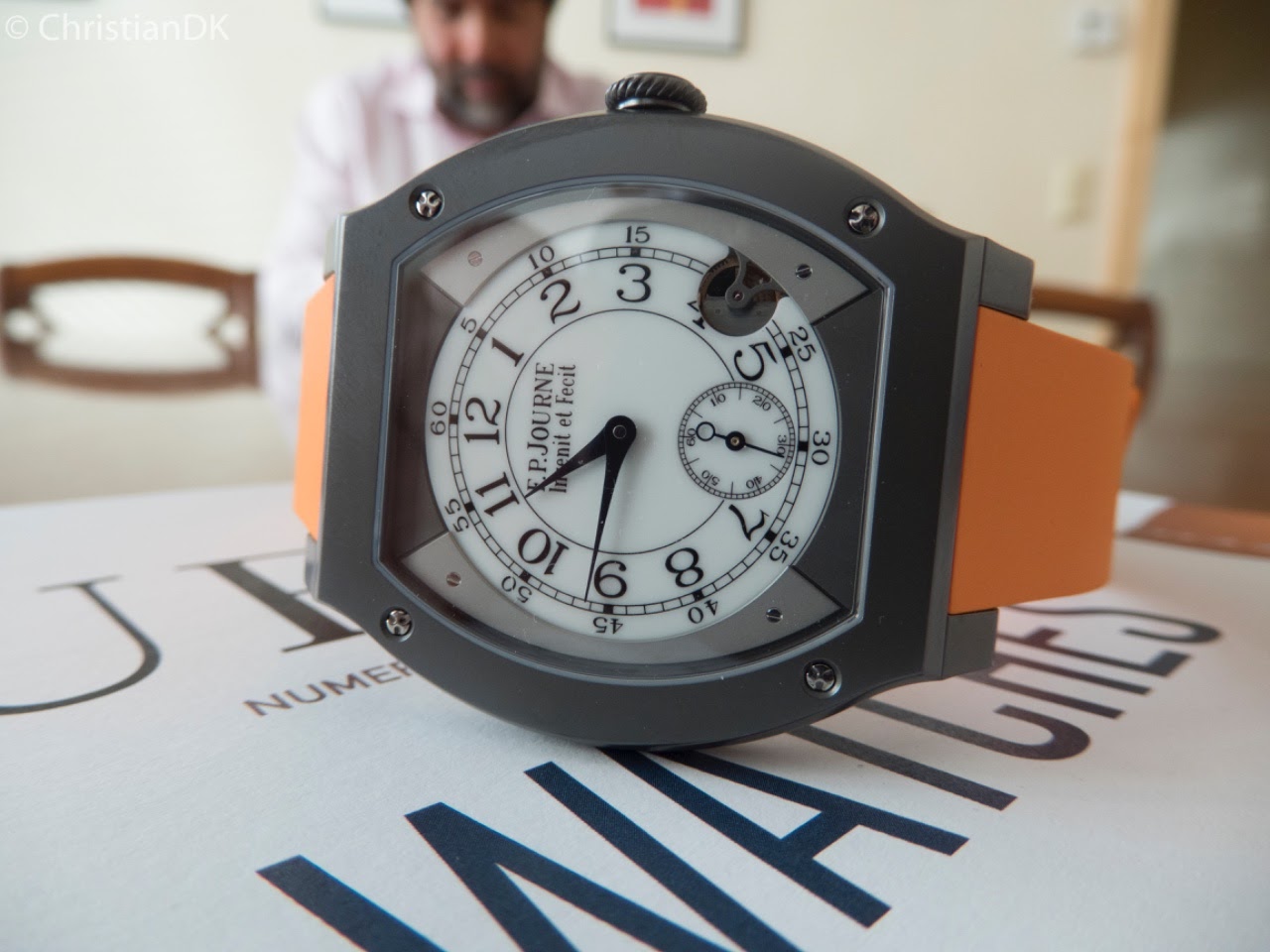 More posts:
<!tag blob="addthis.follow.small"> Comments:
view entire thread
Great Video, thanks for sharing!
The brand needs to do more and more of these videos and invest more heavily into this kind of knowledge sharing. It was good to see Mr Journe crack a smile at the end of the video too
Yes I agree
I think they are really great. Especially to get it from the horse's mouth makes it all so much more interesting. You can tell he is not a salesman but talking with the perspective of a creating person. I think he did very well.
Totally aggree
I'e had a pleasure for a quick meet with Mr. Journe himself just a few months ago - immediately you can tell he's a man of few words, not really into chit chat, a textbook introvert. But when we started discussing the designs and mechanics he immediately ...
I'm sure, if it took 8 years to develop
There would have been a lot of head aches and back and forth. But I agree with you. In a way, his approach is very simple and logical. It doesn't start with a movement he had lying around. Just the simple fact that his ladies line is not what the ladies a...
Thanks for sharing here Christian.
Talking to the folks at the Boutique the Watch has become a bit of a darling, and we've seen that even here on our forum. There is a lot of interest in the 48, especially the treated Titanium case, so much so it seems the Boutique cannot keep up with dema...
I heard Paris has more than 6 months waiting list now
I also think many people see it as a first flirt with the brand. Similar to wat the CB was in the beginning. It is relatively affordable and accessible. You don't get a truly mechanical watch, but you get something very unique and interesting in terms of ...
Thank you for sharing this
I find it to be a very versatile watch and fun to wear. Had to wait about 6 months to get one but I'm glad I did.
Thank you
I too like it a lot. An interesting watch that you just don't have to worry about.