KIH
[Purist]
12044

<!tag blob="forumpost.visitstar">
Baselworld 2015 preview: Masahiro Kikuno's new project
In less than a week, all the information of his new project will be disclosed to public. Before that, he provided PuristSPro with the process, how he makes the parts, and such with the detailed photos. So, before showing the final product, he shows PPro exclusively the "road to the Basel 2015". This report generally depicts how Masahiro Kikuno approaches the watchmaking in general, and at the same time, sort of the "teaser" for the new model to be shown soon.
1. Making a pinion.
Index disk for manufacturing gear/ pinion. One round of the handle rotates the main axis for 9 degrees.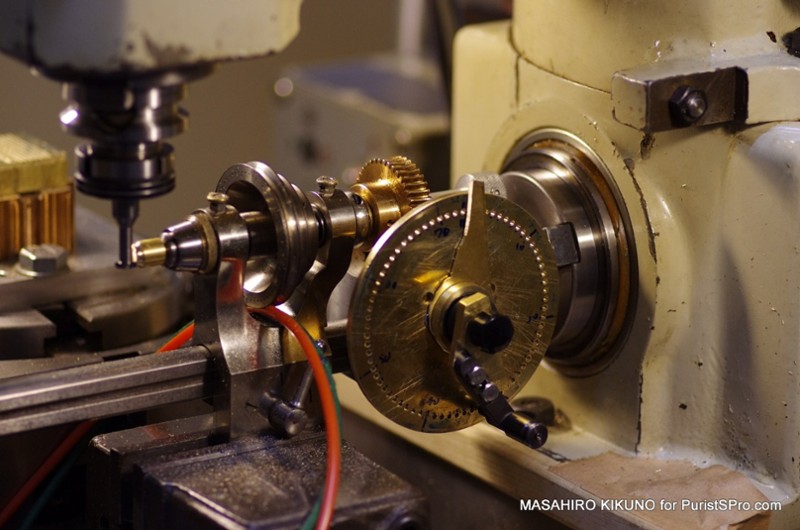 Gear cutting cutter.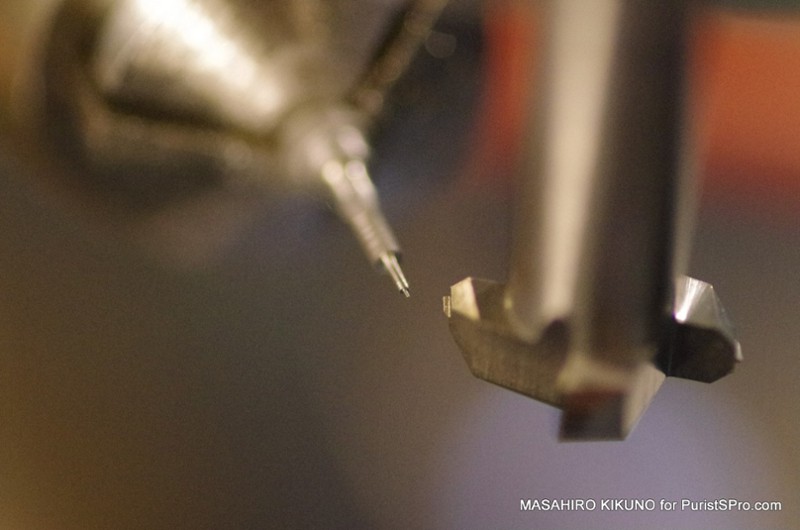 After gear cutting.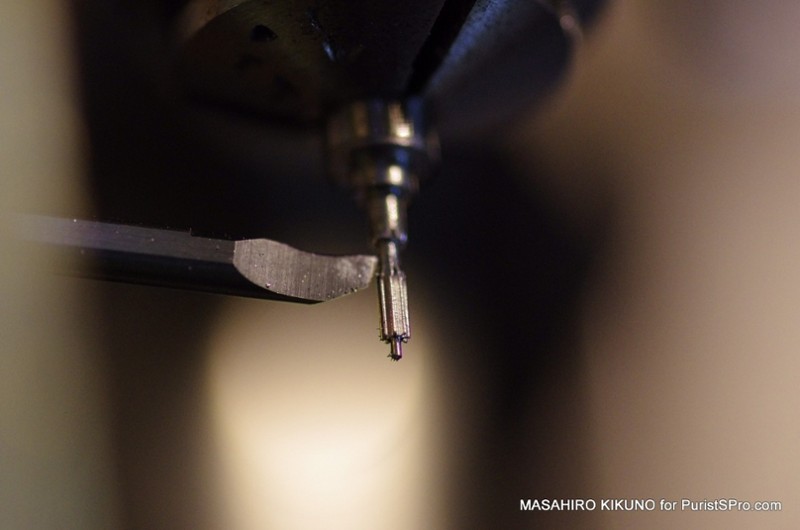 Quenching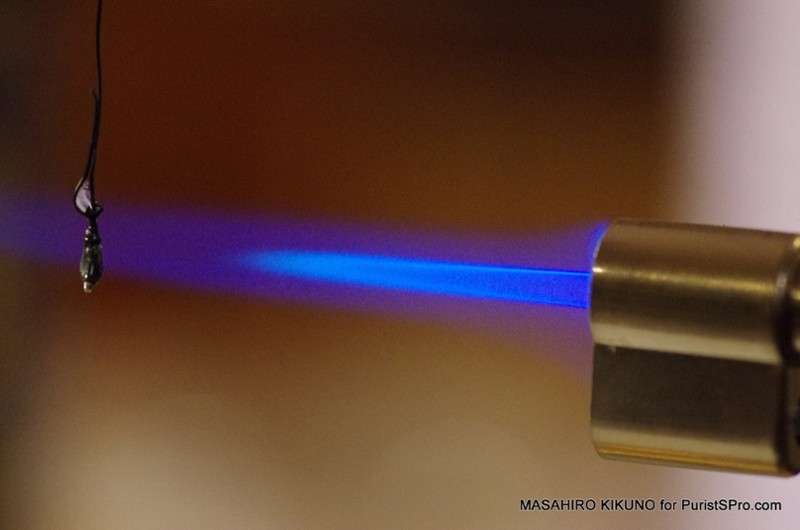 Dip into the oil and hardening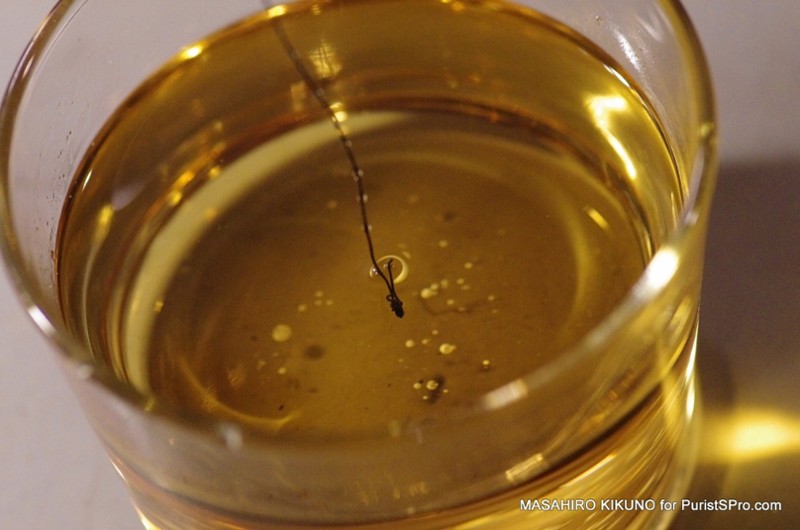 Hardening alone makes it a bit fragile, so temper it to give toughness.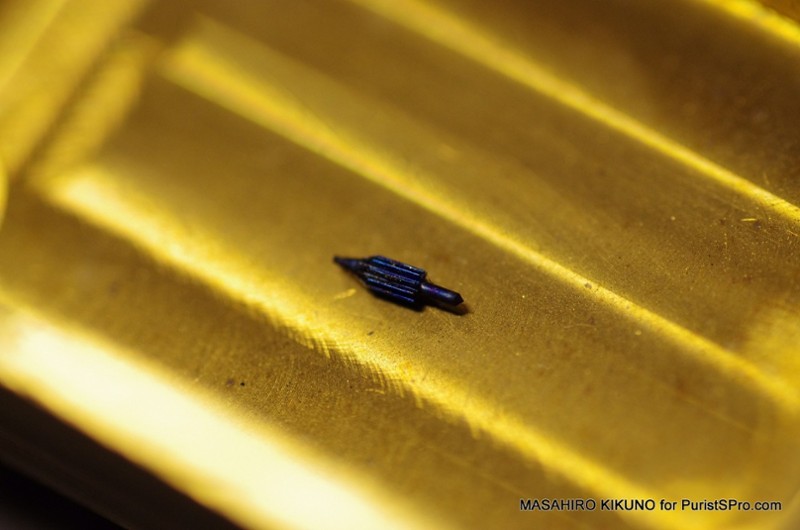 Polishing the surface of the tooth.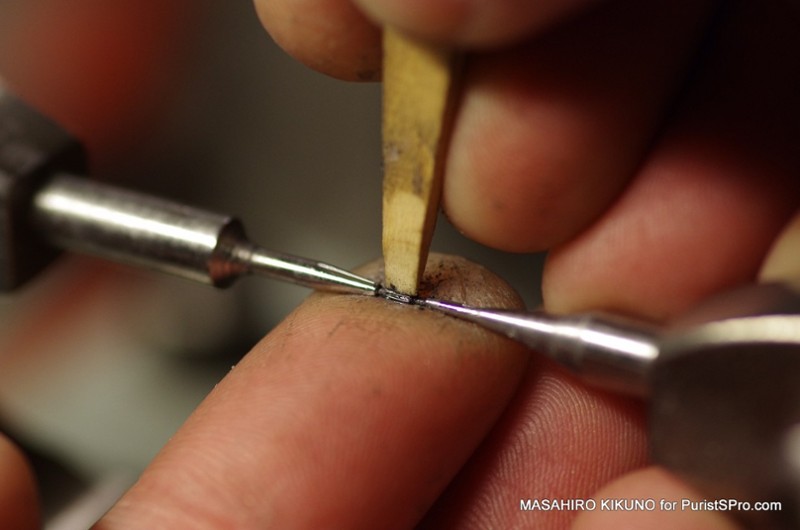 Putting the lathe dog - called "Between center" process.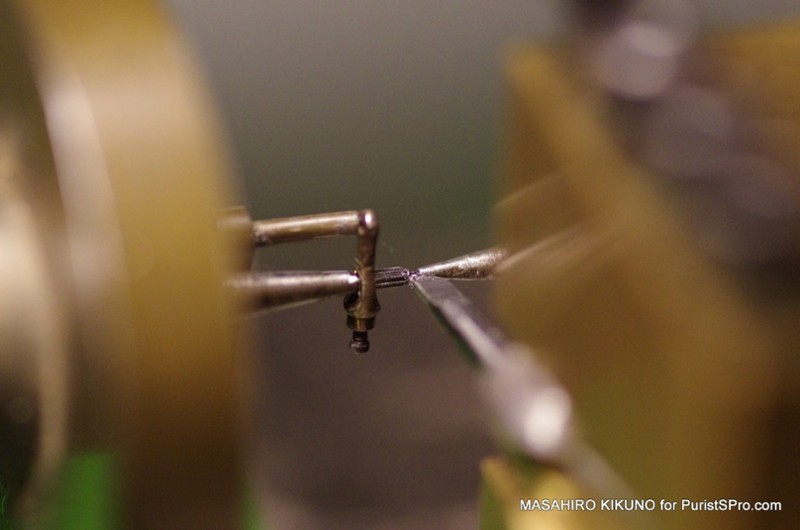 Process the machining, with the "reference dummy" on the right.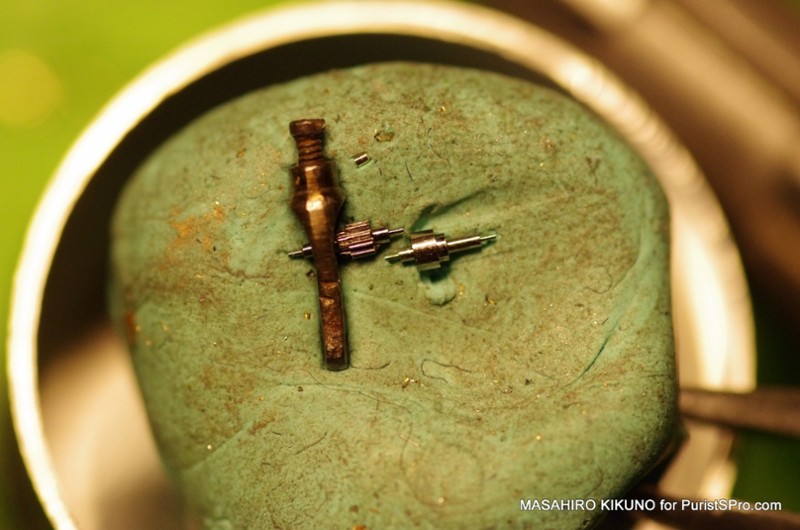 "Tenon" polisher......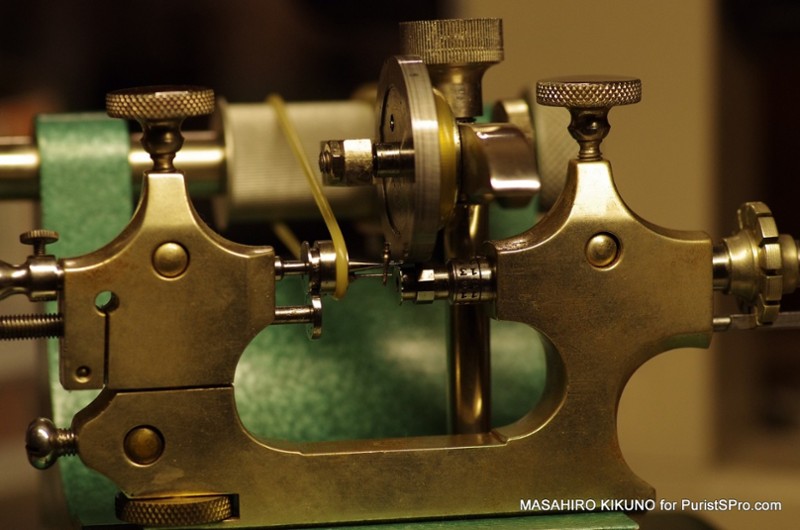 ...until it gets to the right size.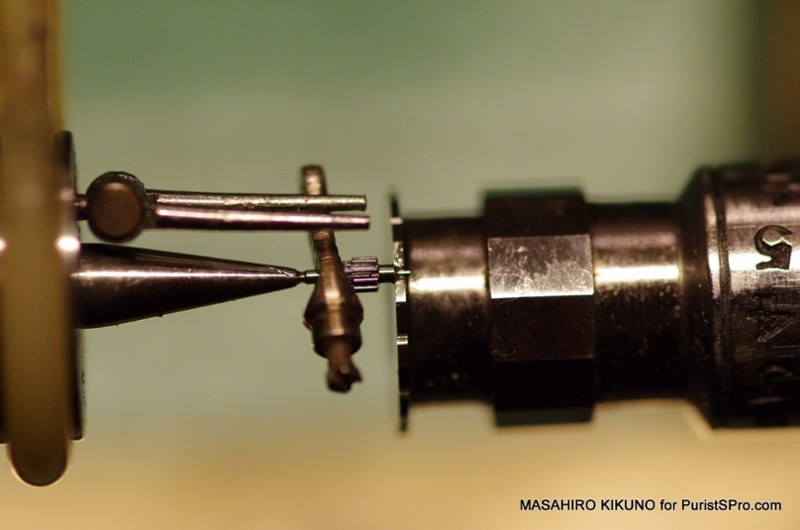 Gear cutting.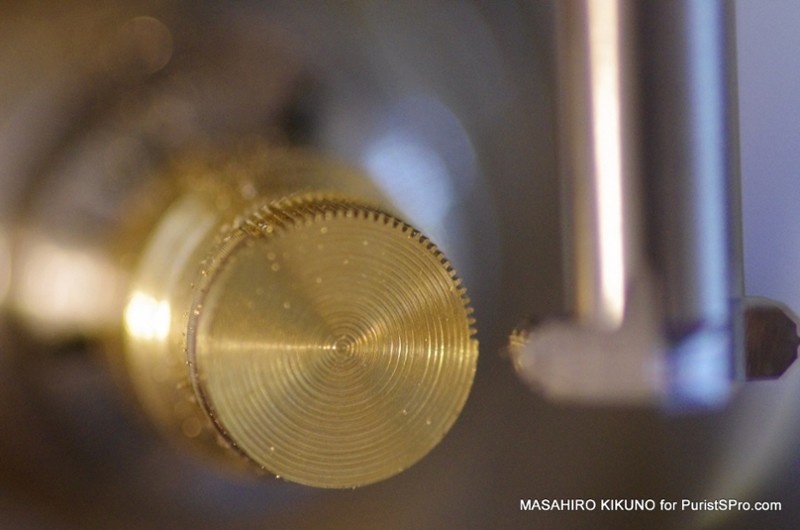 Opening the center hole while chucking.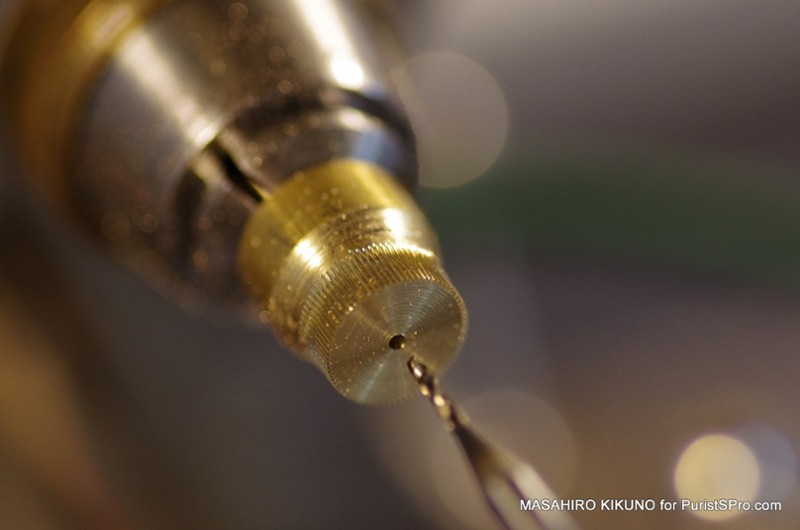 Drawing the line as it is set on the jig.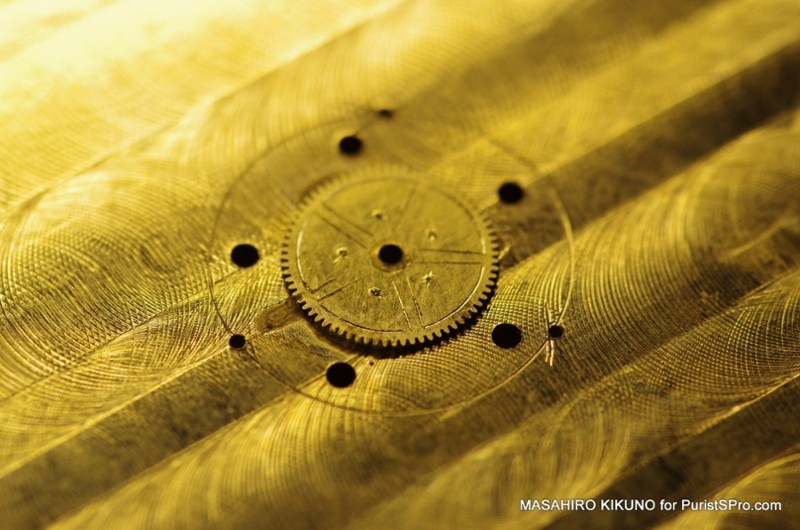 Process with the file.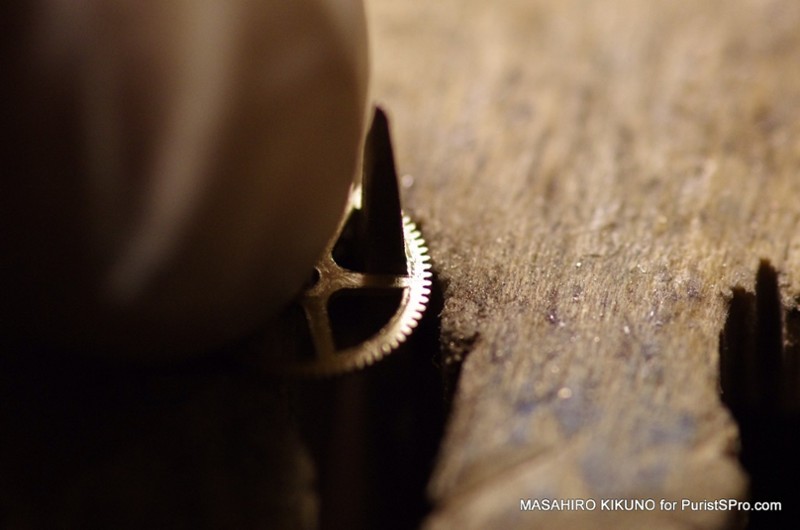 Apply finishing, plating, and the put together with the pinion.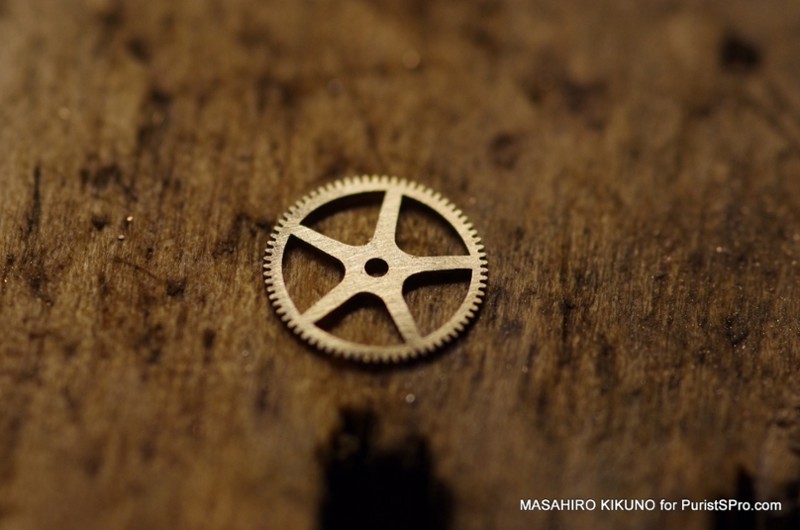 The gears made the same way to be used for the new watch.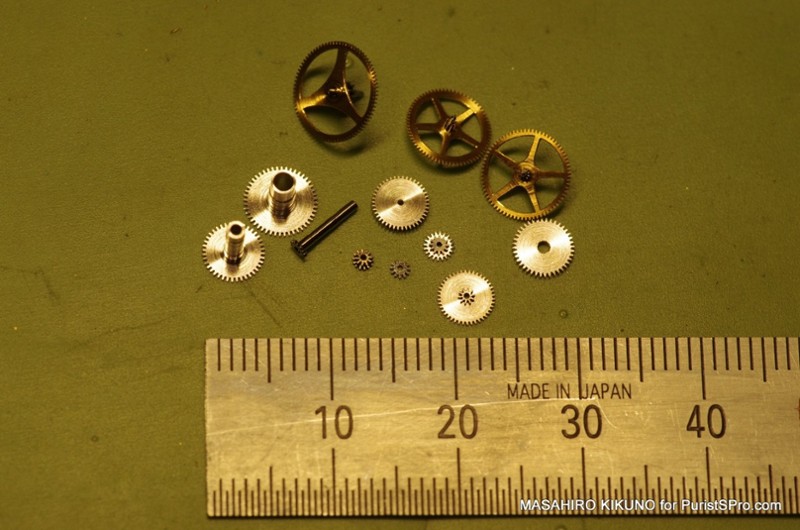 2. Other parts
Machining the base plate.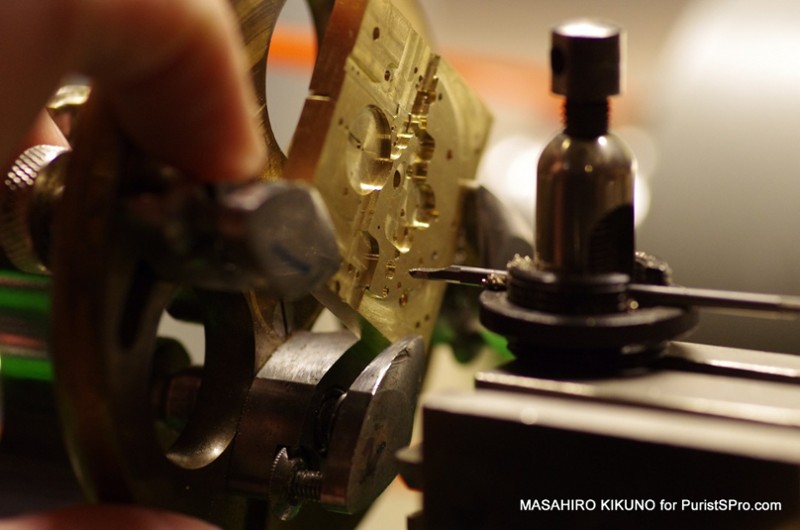 Drawing for the base plate machining.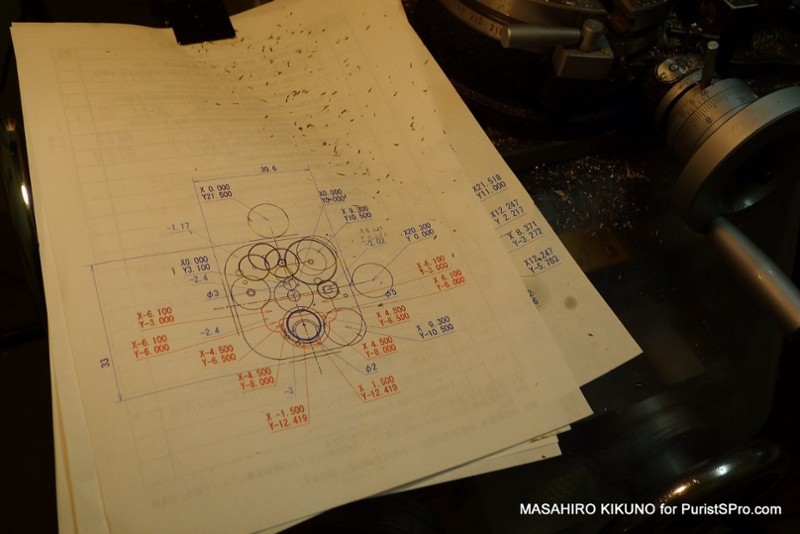 Making the case.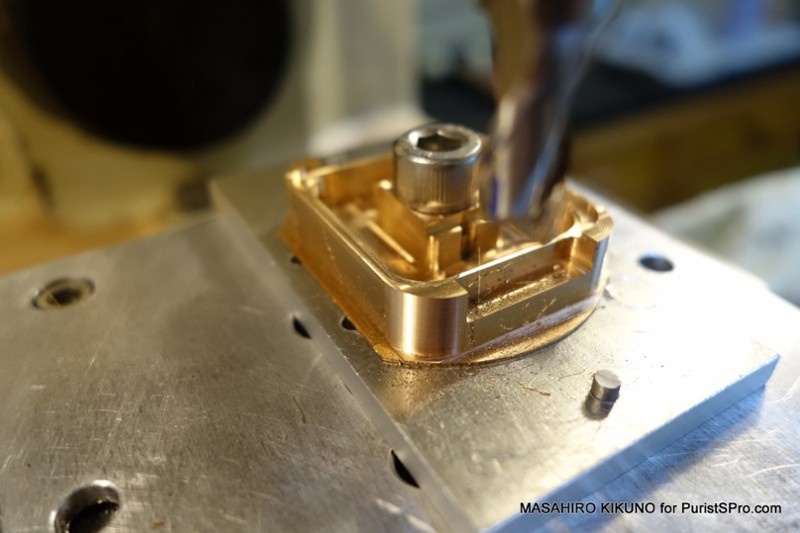 Processing the "slope" of the case.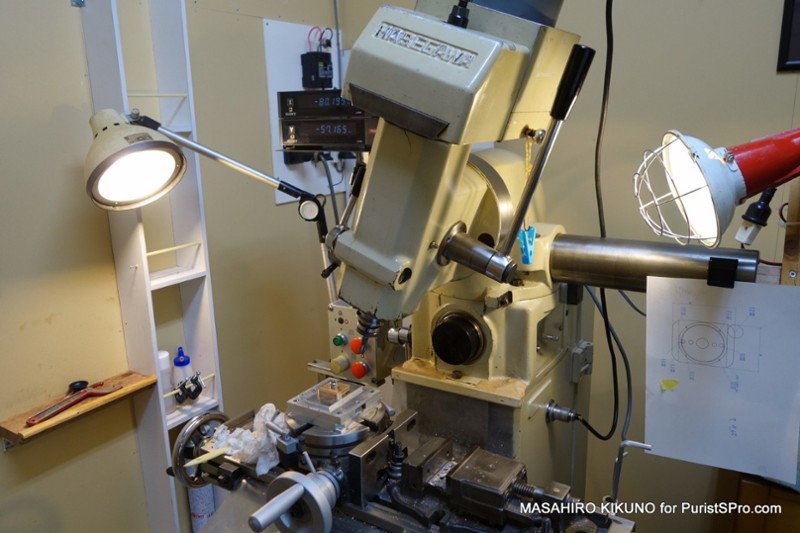 Completed case.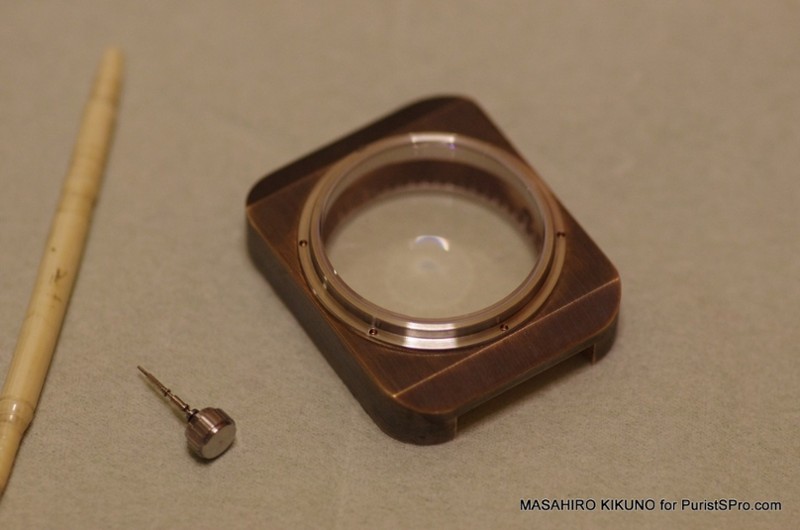 Machining the "cam". What cam? Stay tuned....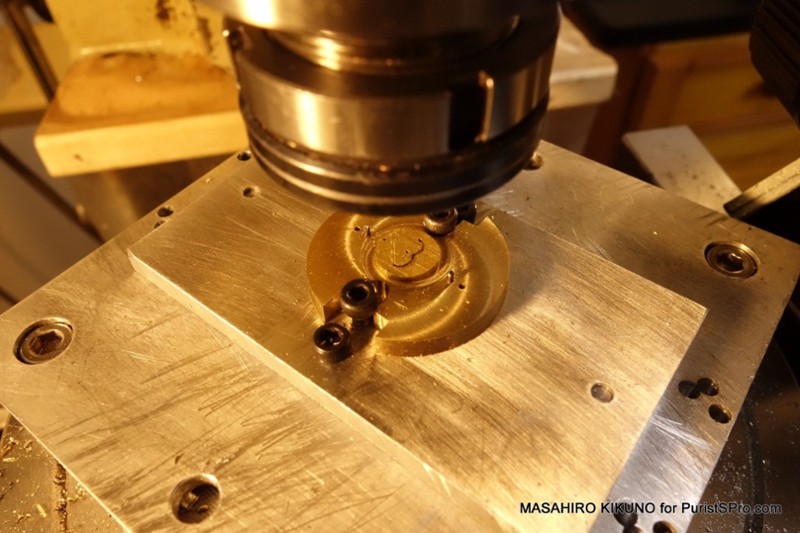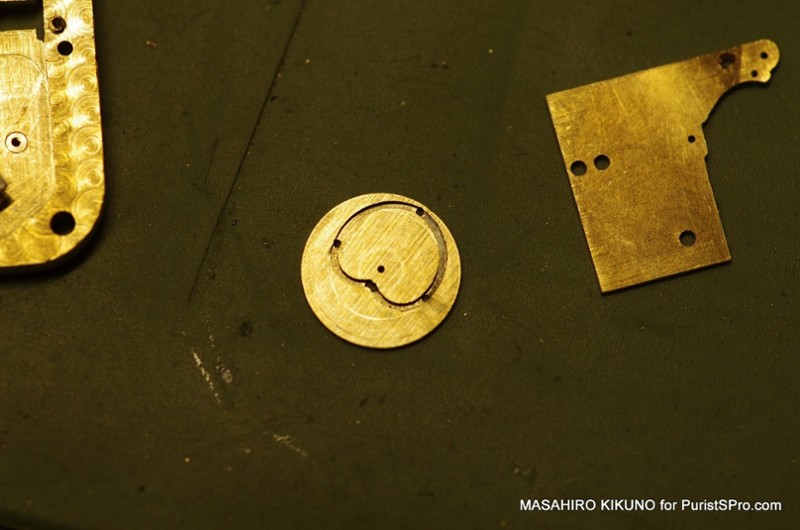 Roughly finished "hands"..... What hands?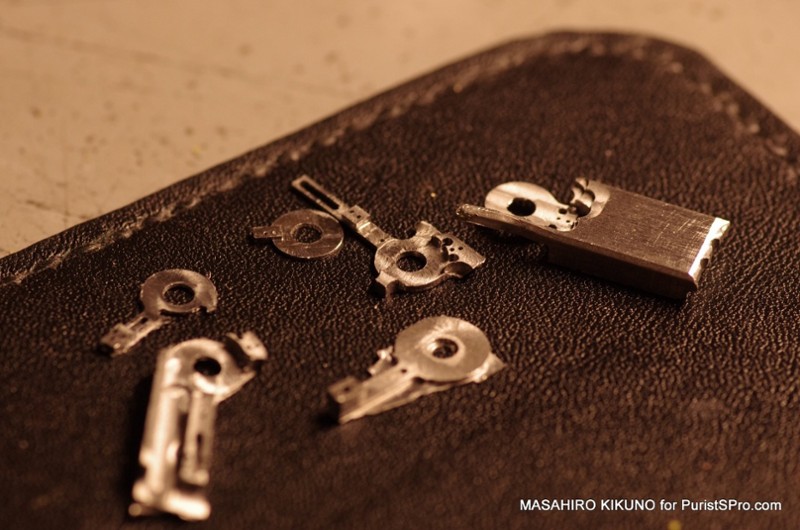 Finished "hands". The hands to tell the time.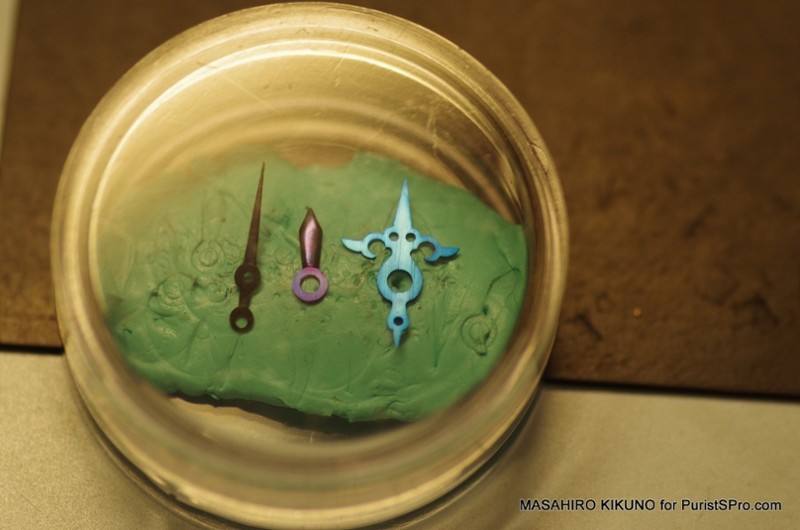 Movement being assembled.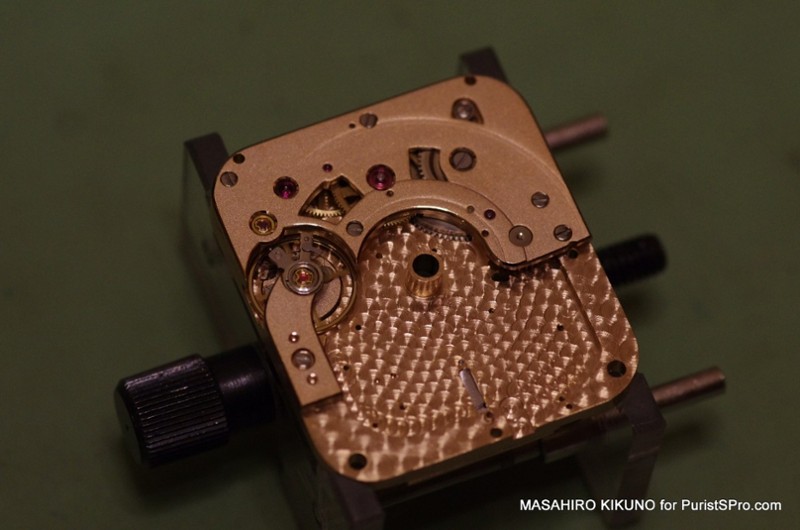 Back of the watch - the pattern, the holes were opened by the fret saw by hand.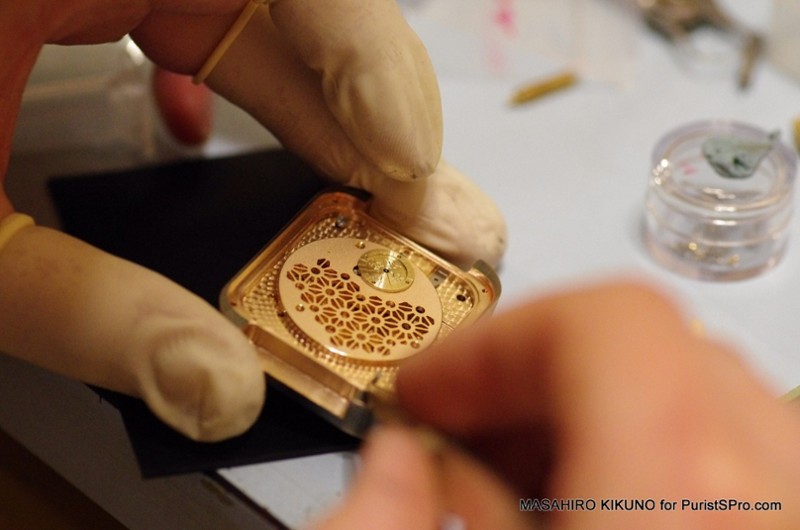 Please stay tuned for the finished watch - after the opening of the BaselWorld. But his philosophy remains the same - use only the "old school watch tools" such as general purpose milling machine and watchmaker's lathe. He never uses CNC, Laser, wire cut electrical discharge machining device, etc. Extremely time consuming, I am sure. But for what? For his very purpose of being a watchmaker, of course.
Simply amazing and I am always impressed at his "purist philosophy".
Will report his finished watch later as well as the live pics from Basel. Please patiently stay tuned!
Best,
Ken
This message has been edited by KIH on 2015-03-15 05:47:06
More posts: