nafetS
1165

Octo Finissimo - why I've chosen the black ceramic
Hi, so my first addition for 2020 is the black ceramic Octo finissimo automatic. When it had been released, the octo finissimo line didn't really interest me. It looked chaotic, very "square" and I have to admit, that the name Bulgari made me categorize it in fashion watches. Over the years, the design has grown on me and with the release of the full ceramic version, I became interested enough to go into a local bulgari boutique and try some. This has now become my newest addition and very happy so far. Some thoughts about the octo finissimo line up after the pictures.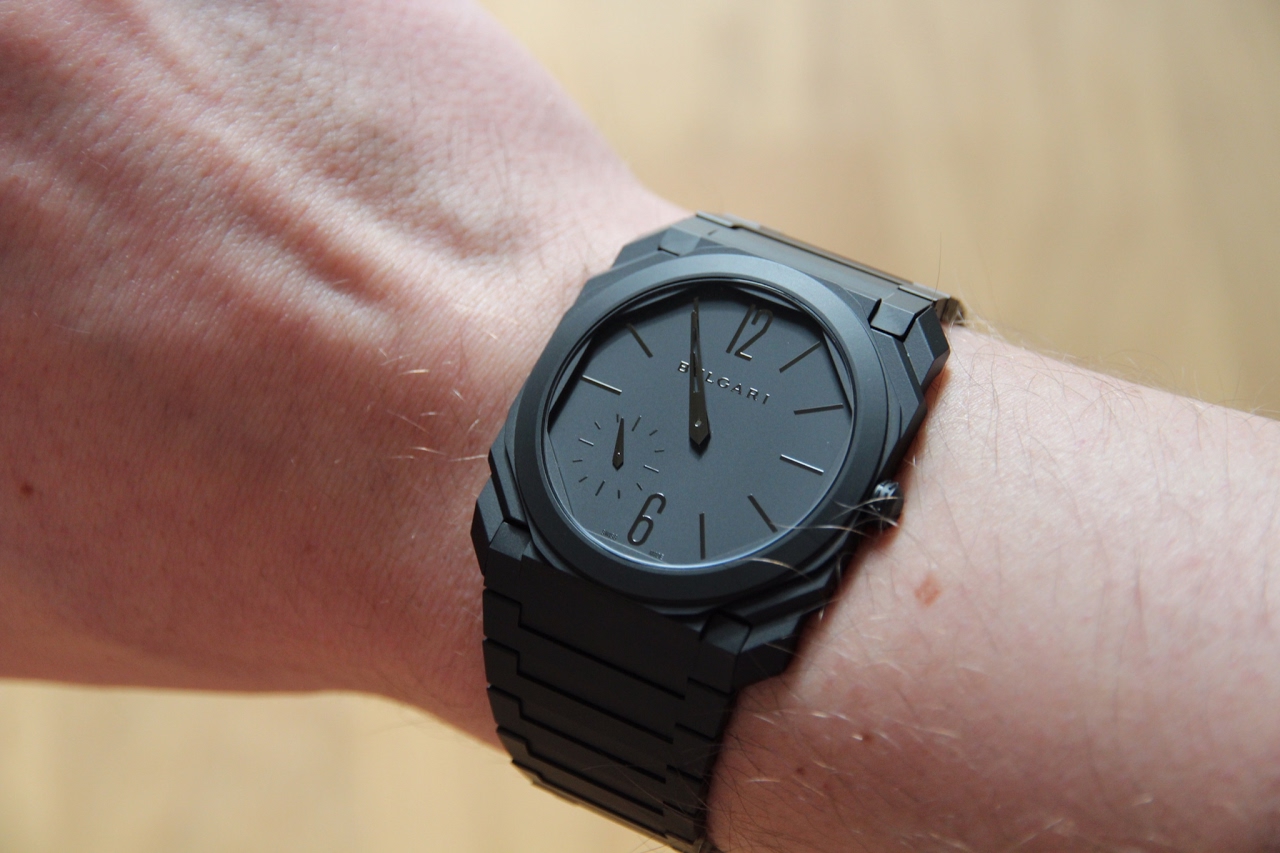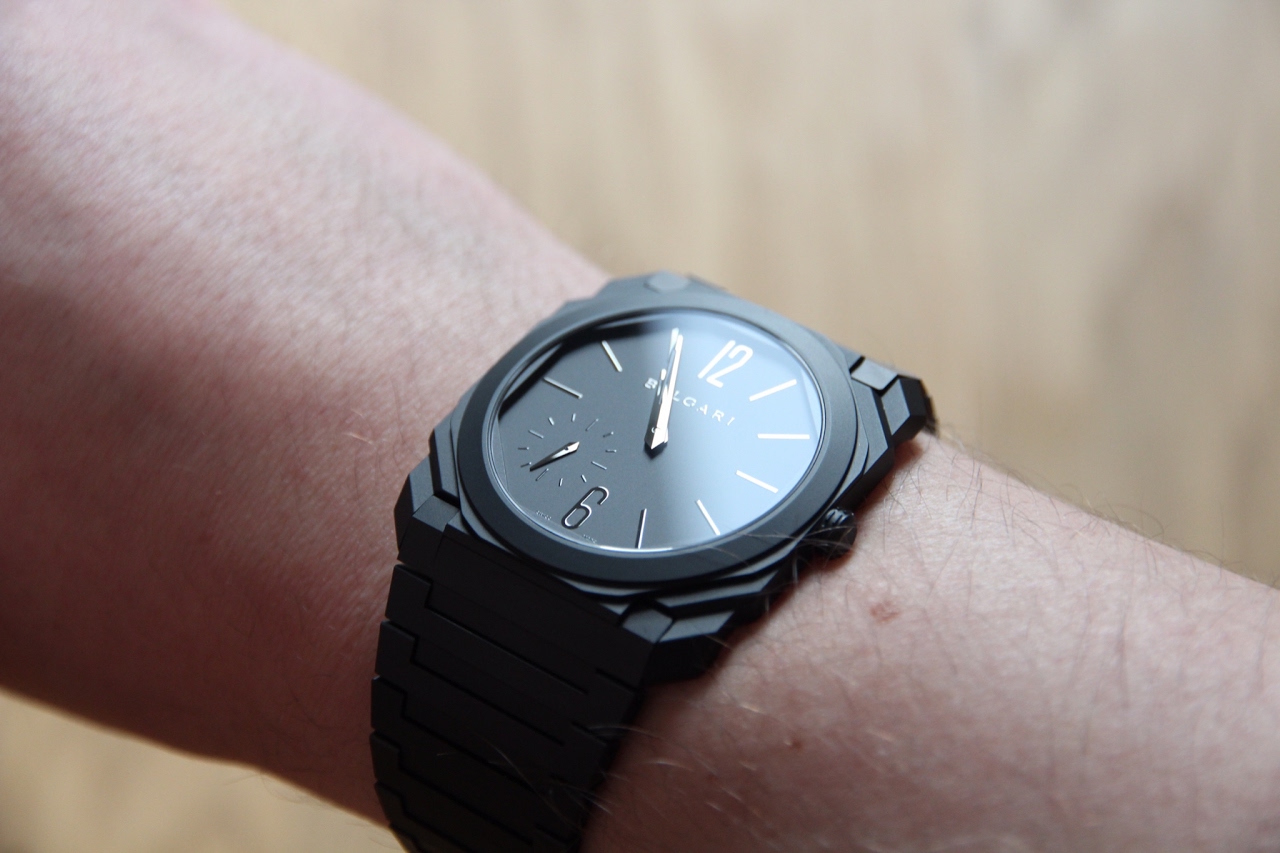 I've had a look at various different versions of the automatic aswell as at a manual full ceramic sceletonized and the chronograph.
The automatic is really nice in all versions and it's really up to personal taste which one to choose. I'd always go for a version with integrated bracelet, though. The leather strap versions are a lot less interesting, imho. The titanium was the thinnest and lightest, the steel one is the "flashiest" and heaviest and the full ceramic is the "dark lord". Don't judge the black full ceramic version from inside a showcase, because the second layer of glass of the showcase takes away a lot of its readability. I find it very readable in almost every light, unless there are really low light conditions (had problems in a dark city tunnel).
The manual sceletonized one is my least favorite, even though I had been very interested in it before. The finishing of the movement is just not good enough for a sceleton. It looks intriguing from far away, but disappointed me at a closer look. Also, I much prefer the movement of the auto with its mini rotor and of the chrono gmt.
The chronograph gmt was my favorite regarding complications. The integration of the pushers is perfect, the movement with its circular rotor is also a gem. It's a bit larger, but still wearable for me. If they add the right version for me in the future, I might buy one aswell.
One last information from the boutique sales person disappointed me, though. They said, that green dials / green indices would be available from bulgari only for the arabian market. @Bulgari: europeans want green aswell!
More posts: