Bruno.M1
3409

My thoughts on the Zenith De Luca
After reading Magnus' post I had to go to the bank vault and pick one
It made me think ... Is this the most undervalued watch in the vintage chronograph market ?
Not so long ago I came across a Vintage Heuer Autavia that sold for an unbelievable 100.000 USD. I think I checked it 5 times cause I thought it was a typo. 10K would be OK, 100K must be a mistake.
Well it was no mistake. 100K for a Heuer Autavia with a Valjoux 72 inside. Not as lousy as a Landeron but not the most sexy movement neither.
A nice watch but imo nothing really special. TAG Heuer is a cool brand today but definitely not something I consider a must have. Their re-edition from the Autavia is really nice and for 5K imo with considering it.
But why the hell is a vintage Autavia a 50K till to 100K watch ? (If you read Magnus his post some bloggers and wanne be WIS might be the cause

)
Heuer was never a real manufacture, and they do not have the succes Rolex had.
Which brings me to the Daytona. The vintage Daytona's are another vintage chrono that went into the stratosphere.
Imo also too expensive for what you get but hey, everybody knows and wants this brand and this helps the vintage market.
If you like the Autavia, you might want to take a look at the Zenith De Luca. I like it but that is of course personal taste.
The big difference, the Zenith at least has some real DNA and an El primero is probably the most important chronograph movement ever made. ( there is a reason why Rolex , and MANY others, used these for their Daytona between 1988 and 2000 aka the 16520).
An El Primero is a hell of a movement and an El Primero in an Zenith is 100% pure DNA.
Also consider the rarity of the De Luca and I believe it is the most undervalued and underpriced chronograph in the market.
Less than 6500 of these were made between 1988 and 1996.
there are 4 different versions and probably the first edition could be the most important.
First editions were made in 1988 and 1989 only
During these 2 years 1025 black dial were made and 790 white dial De Luca. The difference between the first and later editions are :
- plexi second edition had mineral and the forth edition sapphire.
- no screw in crown nor pushers, edition 2 and 3 had a screw in crown no screw in pushers. Edition 4 had a screw in crown and pushers.
- The first edition did not have the words 'El Primero' on the dial.
The first edition black dial has the production numbers
375 pce in 1988 ane 650 in 1989
The first edition white dial :
375 in 1988 and 415 in 1989
Being almost 30 years old I think we can call this a vintage piece. The case measures a good 40mm, strap width 22mm, unidirectional rotating bezel, recessed circular grain subdials.
And the best part ... this undiscovered gem is still available for 3500 till 4000 euro. a first edition might be a bit more expensive but not much.
that is less than 1/10 of a bloody Autavia. And what is the current market price for a 1987 Daytona 6263 ? 40 till 50 K ?
I'm not saying this is an investment you should not miss. BUT even if it does not explode like other vintage chronographs .... For about 3700 you can't buy a cooler 30 year old chrono with more DNA or history
And believe me, they do become more expensive. Slowly but sure. I bought my 2 pieces 4 or 5 years ago and back than a first edition was available for 2500 - 3000. That does make 50% in 5 years. That was not my purpose I bought them because they were so nice and probably because they were and still are a bargain.
And I believe the big jump will come one day. If they don't. I don't care! Don't plan to sell them anyway
These a great watches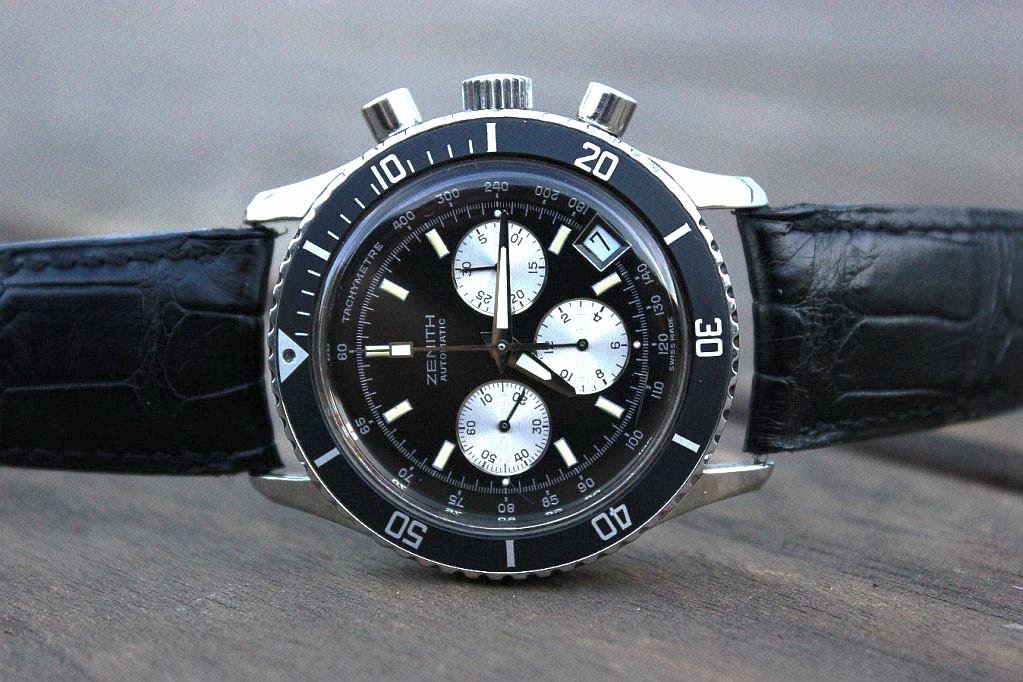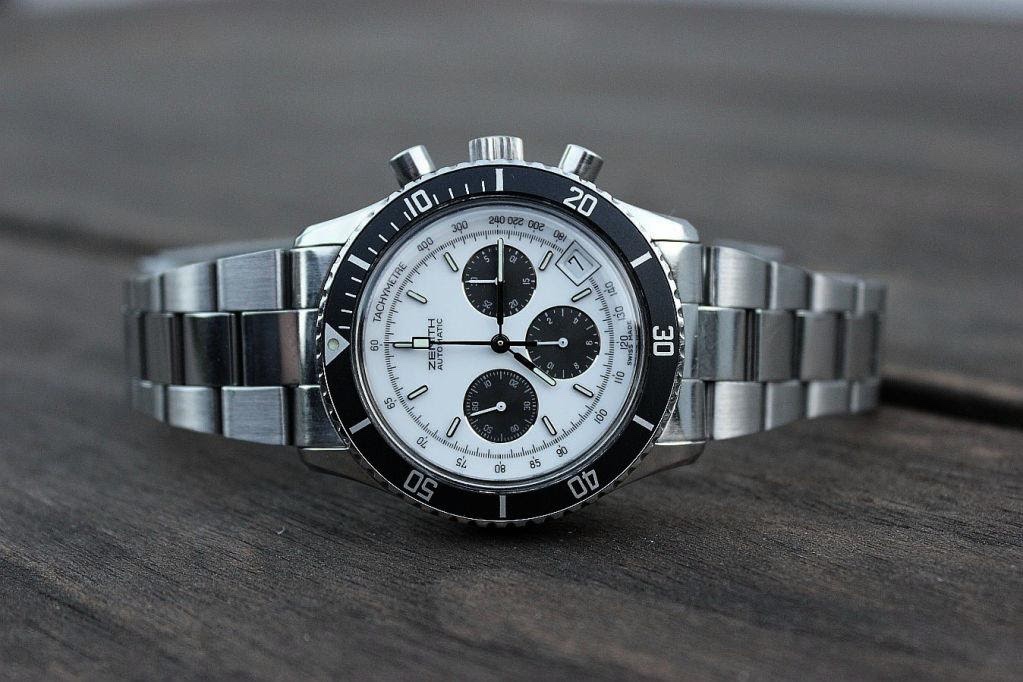 More posts: