Bruno.M1
3791

<!tag blob="forumpost.visitstar">
The Zenith El Primero watches you've probably never heard of ... the reference 06.XXXX.XXX
No introduction needed for the most legendary chronograph movement ever made but there are some special pieces most people, even most collectors don't know.
Part of the problem is that they are barely mentioned in any literature about Zenith. Manfred Rössler his book about Zenith is imo still the reference and Joël Duval his Zenith book is also a must have for any Zenith collector.... but when it comes to these references the info is close to none.
I knew these watches since quite some time and always looked for more info and details.
I really need to thank 'watchhunterandcollector', a guy Swedish guy on Instagram. He did a lot of research on these and wrote things about references I was not aware of.
So his input was part of the source to mention all the difference references of this imo very special Zenith El Primero line.
Anyway, the story goes back to Italy around 1985 till 1995. Again, hard to find accurate information so it could as well be 1985-1992. But let's assume that those watches were made more or less 7 to 10 years.
Why Italy ? I don't know but those Italian collectors were ahead of their time. It's also stated that the Daytona craze started in Italy during the late 1980's. Daytona's were not sought after between 1960 and the late 1980's.
I believe it was an Italian prins that was spotted wearing a Daytona and since then the watch got a lot of attention, and we know how insane it is today.
Anyway, this is not about Rolex so back to the Zenith.
A very famous Zenith from the past is the Cairelli. As most of you know this was a watch ordered by the Italian army and one Italian AD was responsible for the project. The Cairelli was born and made for Italy.
Another one that lately get's quite some attention is the wonderfull De Luca. And again it was an Italian AD that was responsible for that watch. The reference 02.XXXX.400 but people started calling it the De Luca and today eveybody knows the De Luca. Which was by the way one of the watches that was taken as an example to create their last Chronomaster Sport.
So Italy gave us the Cairelli and the De Luca ... Most collectors know this ... but do you know the 06.XXXX.XX watches?
As far as I know their is no name for these and people that know these simply use the reference (unfortunately Zenith references look like a telephone number, a name would be easier cause only Hawkins or Einstein can remember all these numbers)
Maybe we should call them the ANDREOLI GUGLIELMO series.
ANDREOLI GUGLIELMO is a goldsmith based in Bologna, a province in Italy. Zenith was always a popular watch in Italy (remember Cairelli and De Luca) and for some reason this great goldsmith created magnificent gold cases for Zenith watches.
Not steel, not gold plated, no platinum and if I'm not mistaken we only find these in yellow gold so forget red and white gold.
Now, about the cases, I can tell you that ANDREOLI GUGLIELMO delivered extraordinary work. I don't know if Zenith had more subcontractors in the past for watch cases or other parts but these cases are very well made.
As a side note, even today a lot of manufactures buy their dials / cases from
subcontractors, Metalem is
well known
for making a lot of dials for many, many high end manufactures (even for Philippe Dufour his watches)
So back to ANDREOLI GUGLIELMO, the Italian goldsmith that made some different cases for El Primero based Zenith watches.
All these references start with 06.XXXX.XX, all of them are solid 18K yellow gold and all of them have the mark "50 BO" inside (50 is the number for that specific goldsmith and BO stands for Bologna).
As far as I know they were exclusively for the Italian market and therefore you will not find them in vintage Zenith catalogs.
Back then those watches were among the best Zenith had to offer, their legendary movement put in an 18K gold case made by an Italian goldsmith. Dials were often silver, gold, porcelain or enamel.
Now if you want to know the production numbers ... unfortunately I can't help you. I spoke some collectors and there seems to be a consensus that the total production must be low, very low.
During those 7 to 10 years probably 500 or so were made. The more common references, probably 100 to 150 pieces, others probably less than 10 or so.
Now let's look at these
06.0050.400
Tachymeter bezel and most of them have a white dial, the black dial is rather rare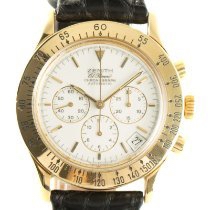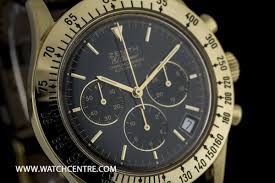 That specific reference also was made with a white dial and black bezel. I was told this bezel was bakelite but to be honest I'm not sure. Could as well be some kind of ceramic or resin like the Montblanc pens
One thing is for sure, those with the black bezel are extremely rare. Probably only a very few were ever made.
I believe all these special El Primero had a sapphire glas... except this one whit the black bakelite(?) bezel. This one has a Plexiglas glass, maybe because of that special bezel?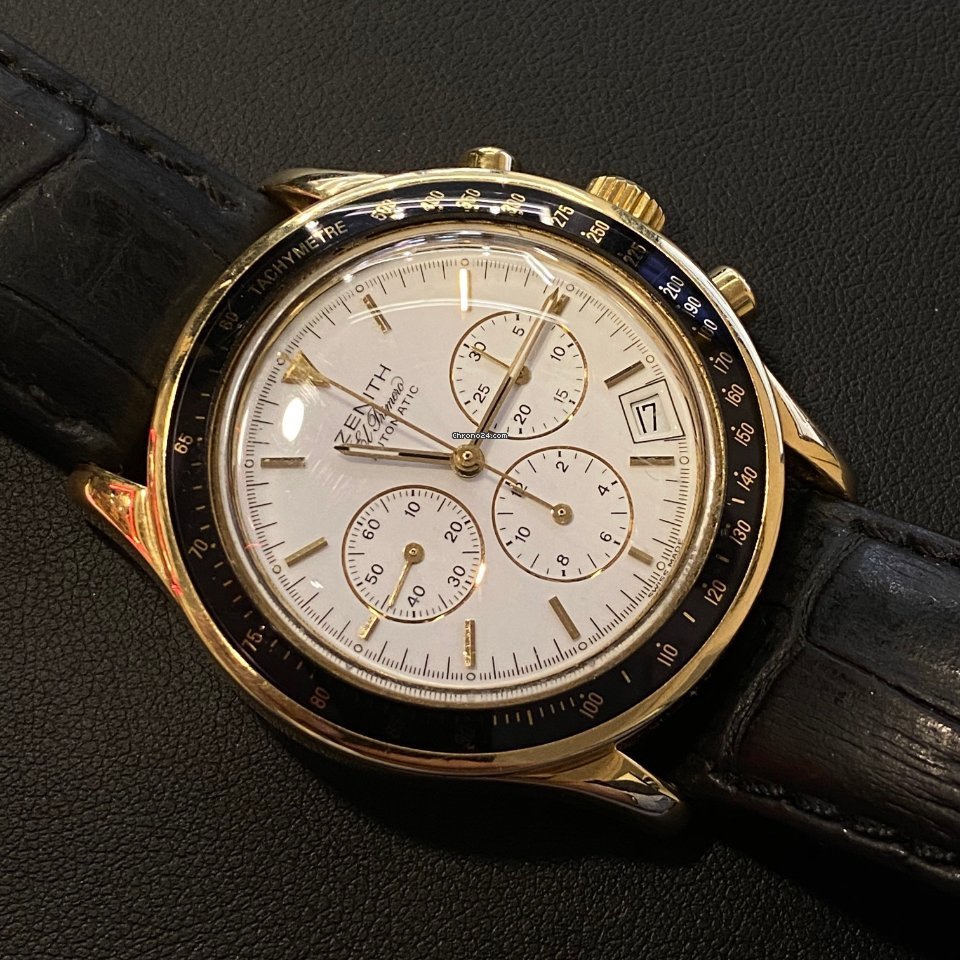 06.0050.400B
Is similar to the reference above but this had a snap back instead of a screwed back
06.0050.400/1
Also pretty similar to the
06.0050.400 but with a slightly different case, look between the lugs.
Somehow it reminds me a bit to the
Daytona

06.0051.400
Again like the
06.0050.400 but this one had a yellow gold dial and does not mention 'El Primero' on the dial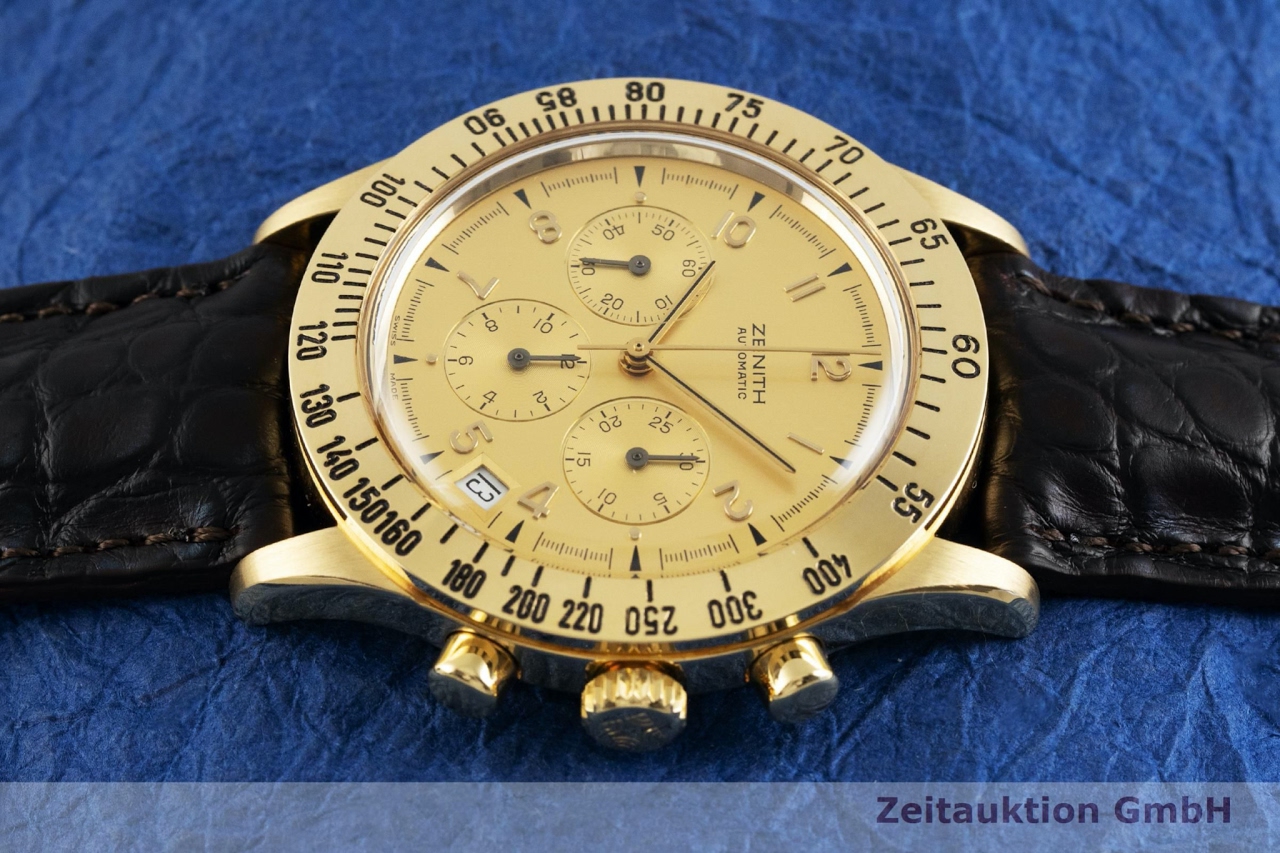 06.0060.400A
Clearly a completely different case than all those above
06.0062.400
different case, and only a few exist.Made with black and white dial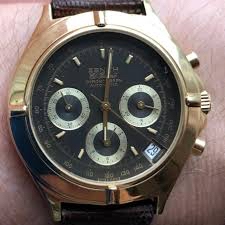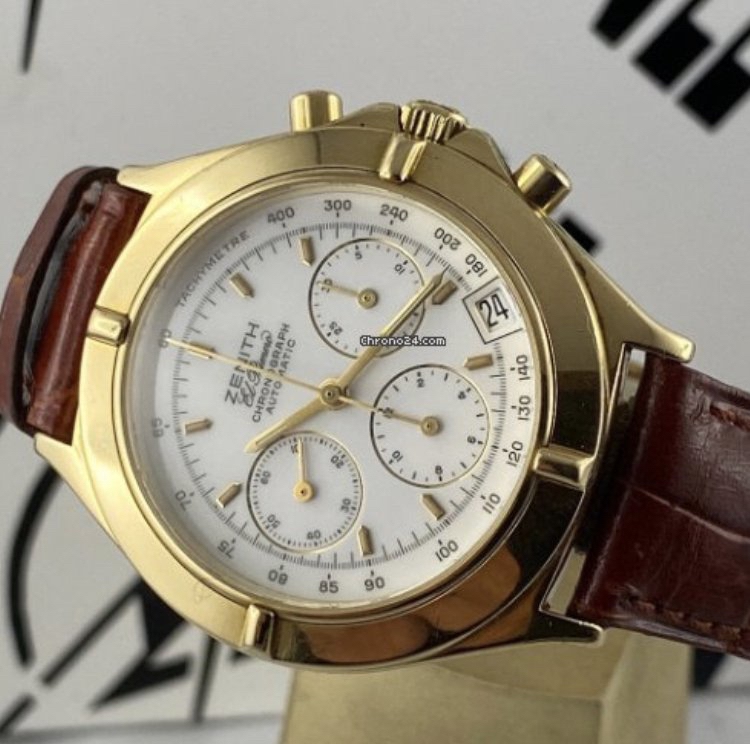 06.0191.400
More a 1960's style if you ask me. extremely rare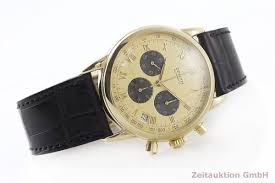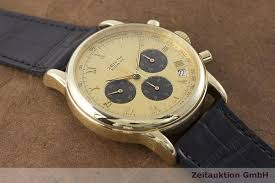 06.0200.400
Pulsometer bezel
06.0210.400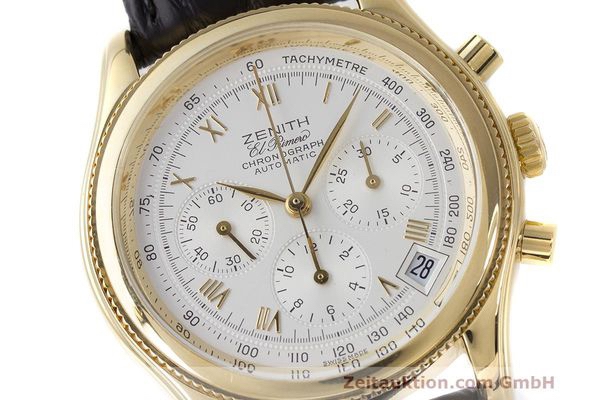 06.0250.400
Pretty nice bezel and they exist with a white dial (most of them) black dial (rather rare) and the blue which is very rare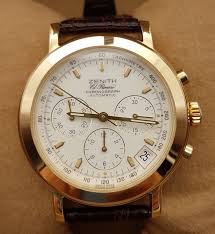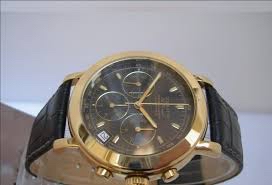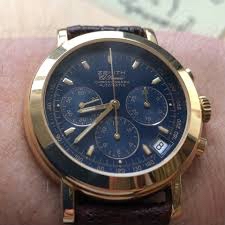 Love the blue and the day I find one I'll buy it ;-)
06.0270.400
onion crown, kind of breguet case and breguet hands, guilloche dial ( not many made) and imo too much Breguet
Imo a strange one cause it also has no reference number on the back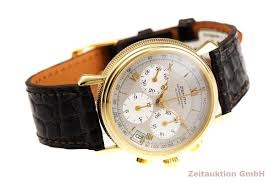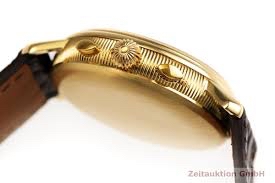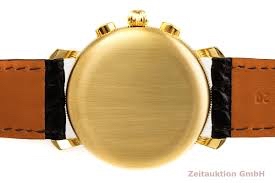 06.0271.400
A bit like the one above ...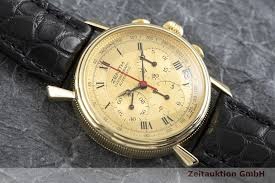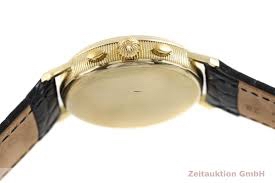 ( all the pictures are found via google)
These are the marks you'll find on the caseback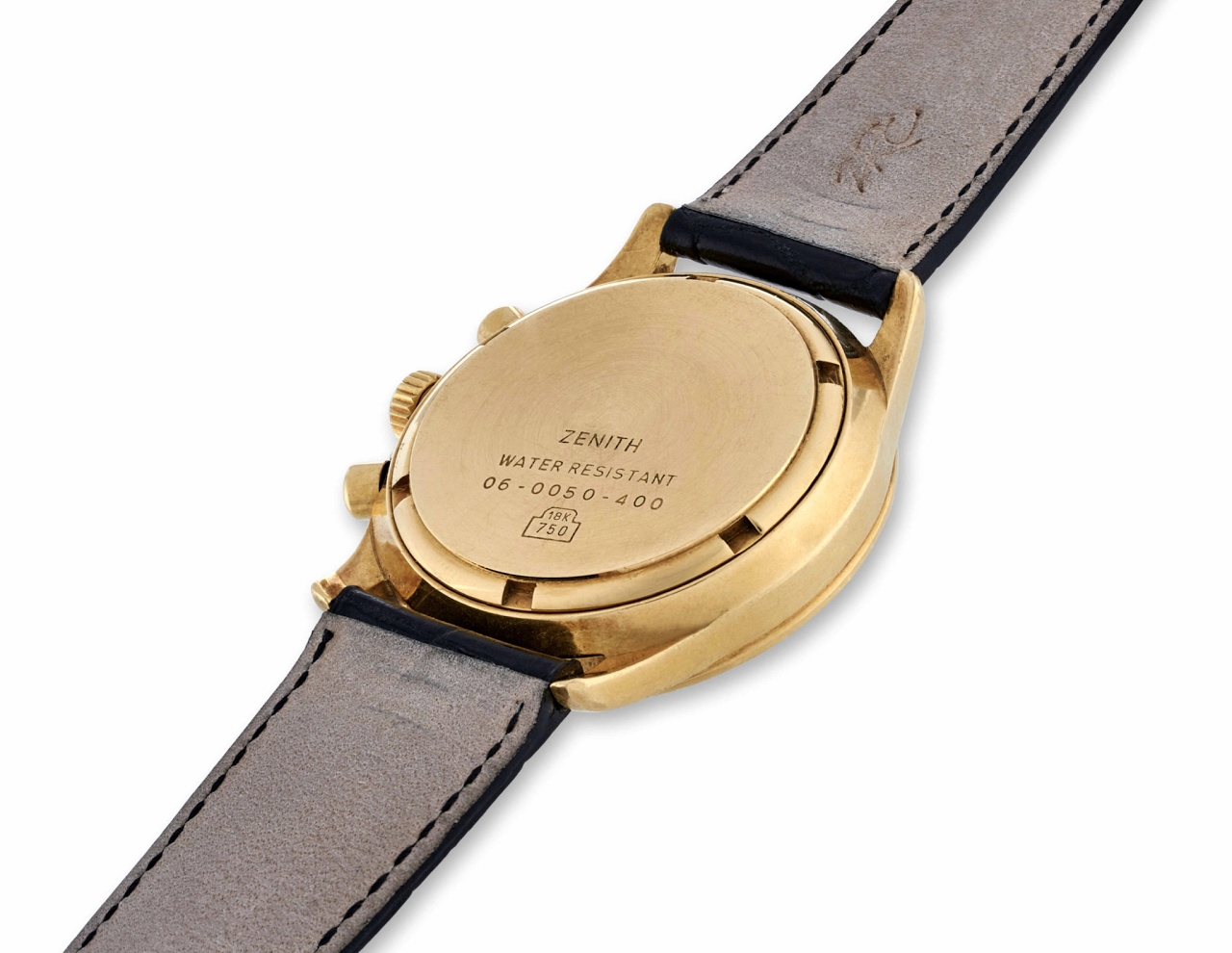 So
-Zenith
-Water resistant
- 750 or 18K ( since they're always gold)
- their reference number
Inner side of the caseback
- 50 BO ( goldsmith his specific number so Andreoli Guglielmo, and BO for Bologna, Italy )
- a stamp 'CTRD BY ZENITH' ..... ' controled by' ??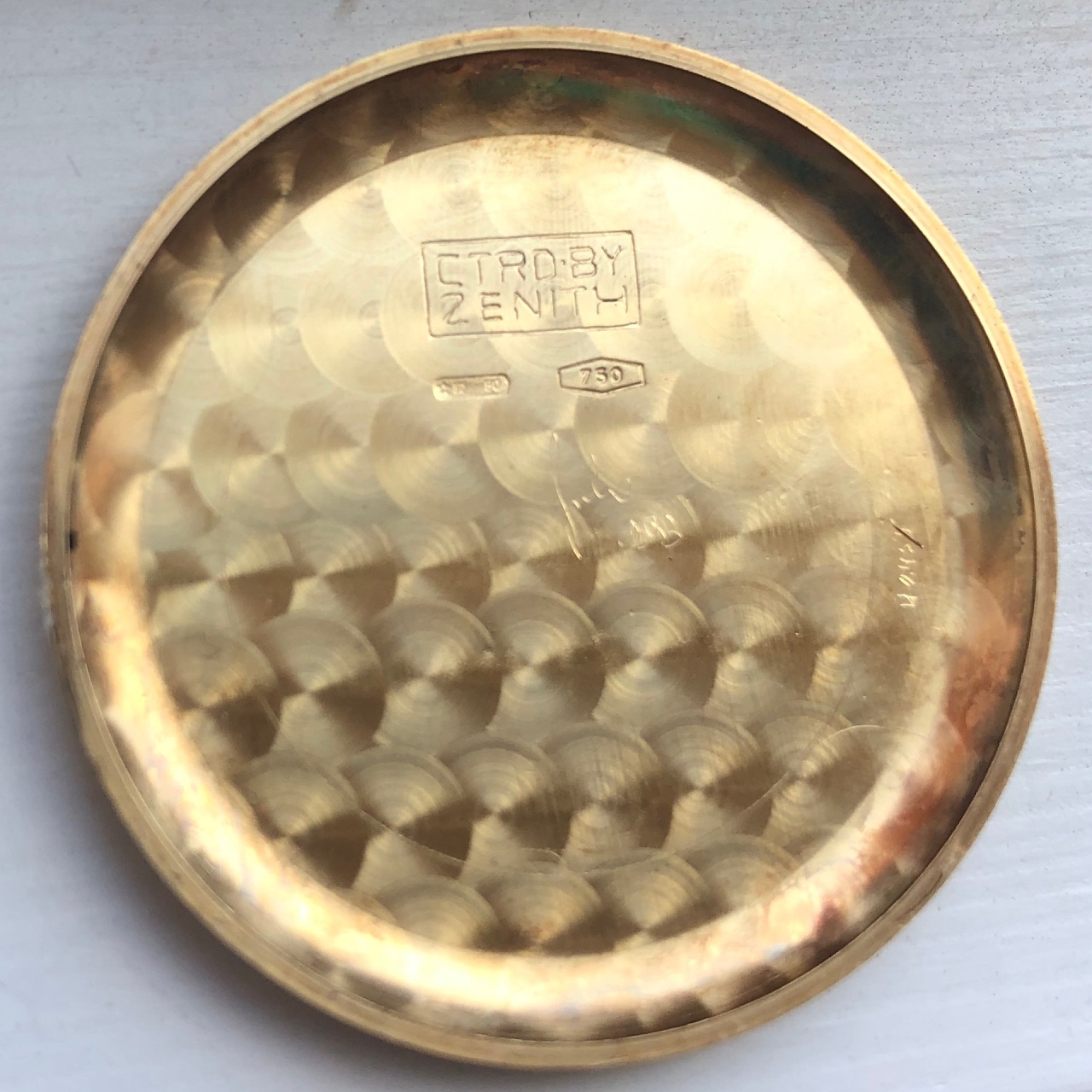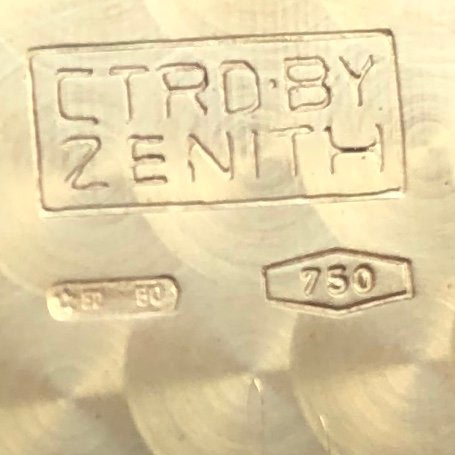 That's about it.
So at that time probably the best Zenith had to offer. Fantastic dials, pretty special 18K gold Italian cases and ofcourse that legendary movement inside.
Imo still a pretty undiscovered gem!
You find find many of them and of course condition makes the price. But believe me, some of these are absolutely fantastic must have watches and prices are still VERY good.
So if there is one or more among these you like and appreciate, and you find it in a good condition ... I would not hesitate.
I have them and would buy more if the one I'm looking for pops up.
The Rolex Daytona 16518, yellow gold on leather strap starts at just under 20.000 euro ...you know, the El Primero Rolex ;-)
You'll be surprised how ridiculously cheap these sometimes are. Grab them while you can!


More posts: