KMII
[Montblanc Moderator]
27957

<!tag blob="forumpost.visitstar">
The theme for the WS of the 11th of November will be 'Dressed to impress'
Another week slowly coming to its WS culmination and the theme for this weekend will be 'Dressed to impress'. While our dress codes will be a result of different life stages, environments and models - which will be reflected in the watches shown - I would like you to post watches you would use for finer occasions, whatever these might be. So it can be a classical dress watch, if you so roll, a heirloom, whatever it is that would make it out of the safe, watch box, etc. and onto your wrist for an occasion you might deem significant.
As always the WS will run from tomorrow to Sunday evening and a separate thread will be launched for it at tomorrow noon-ish CET.
Looking forward to seeing your entries!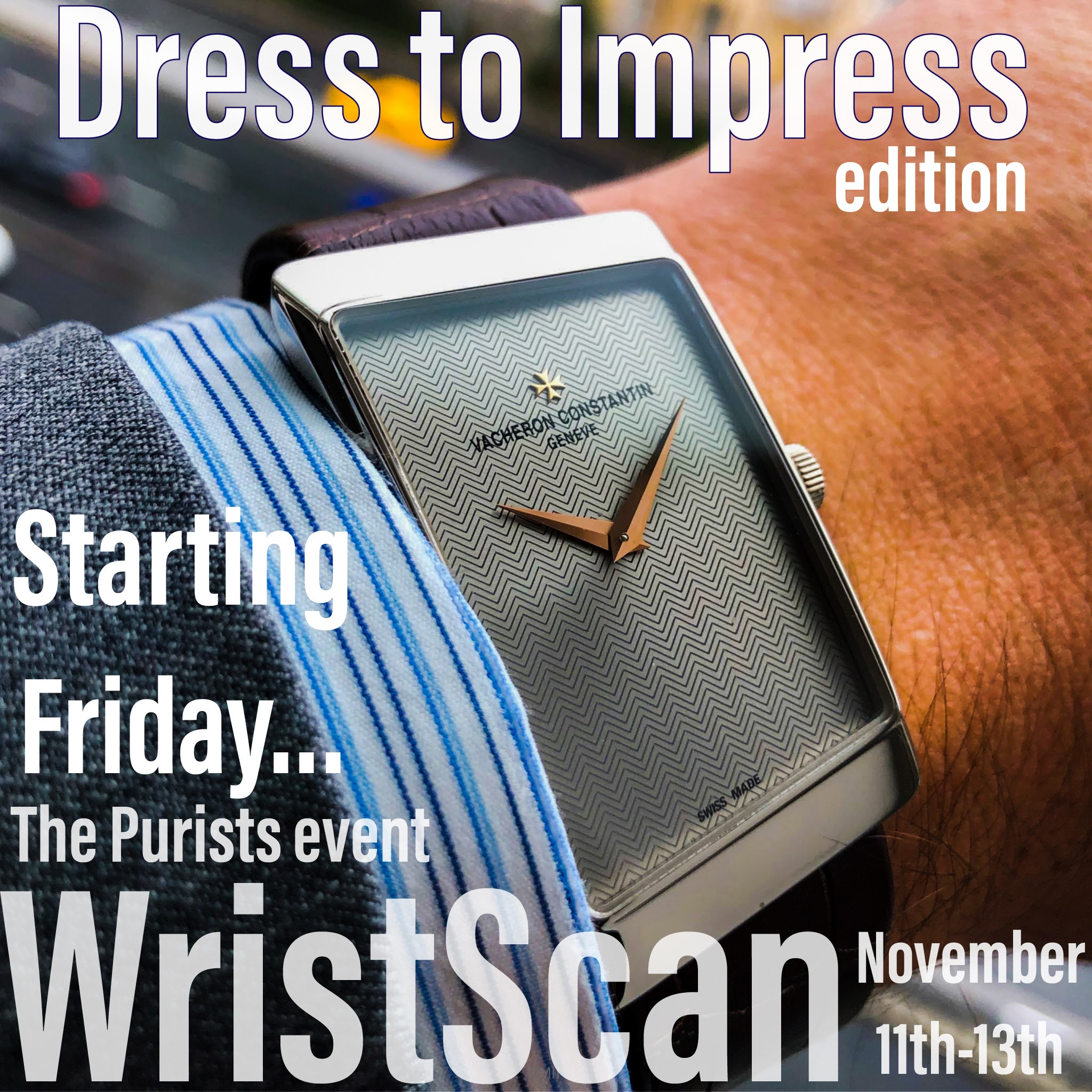 <!tag blob="addthis.follow.small"> Comments:
view entire thread
Thanks so much Abel!
Am likewise quite curious what pieces will get shown. As it should for most of us be the opposite of our daily wearers I also hope we will see some pieces that do not make it here so frequently 😊👍🏻
You sre welcome dear KM! Agree with you…
… in my personal case: I daily wear informal clothes and sport watches. Guess a few of my watches will go well with formal suits anyway. Well… we need to remember that Bond wore his Submariner (or more recently his diving Swimaster) with his tuxedo! Lol! ...
Looking good ! …
About time we celebrated the beautiful watches that we enjoy with clothing to match the occasion. Looking forward to it ! Best regards Captain
You and me, both!
And in a future - whether close or distant, a shift in the watch manufacturers' focus towards more dress watches would also not go amiss IMHO 😉