KMII
[Montblanc Moderator]
28145

<!tag blob="forumpost.visitstar">
The theme for the WS of the 10th of March will be 'The watch you will choose for Monday'
After about a month long hiatus I am back to WS - many things happened in the meantime that made a sabbatical necessary and there were some close moments during the break (including 'missing' the earthquakes in Turkey by less than six hours).
Anyhow, it's good to be back and the theme for the coming weekend will be 'The watch you will choose for Monday'. We have just had a weekend selection WS last weekend and it's a natural progression to ask what you are planning to strap on the coming Monday, or Tuesday… in short what are the watches that accompany you during your 'workweek'.
The main thread will go up tomorrow noon and I am looking forward to seeing your choices!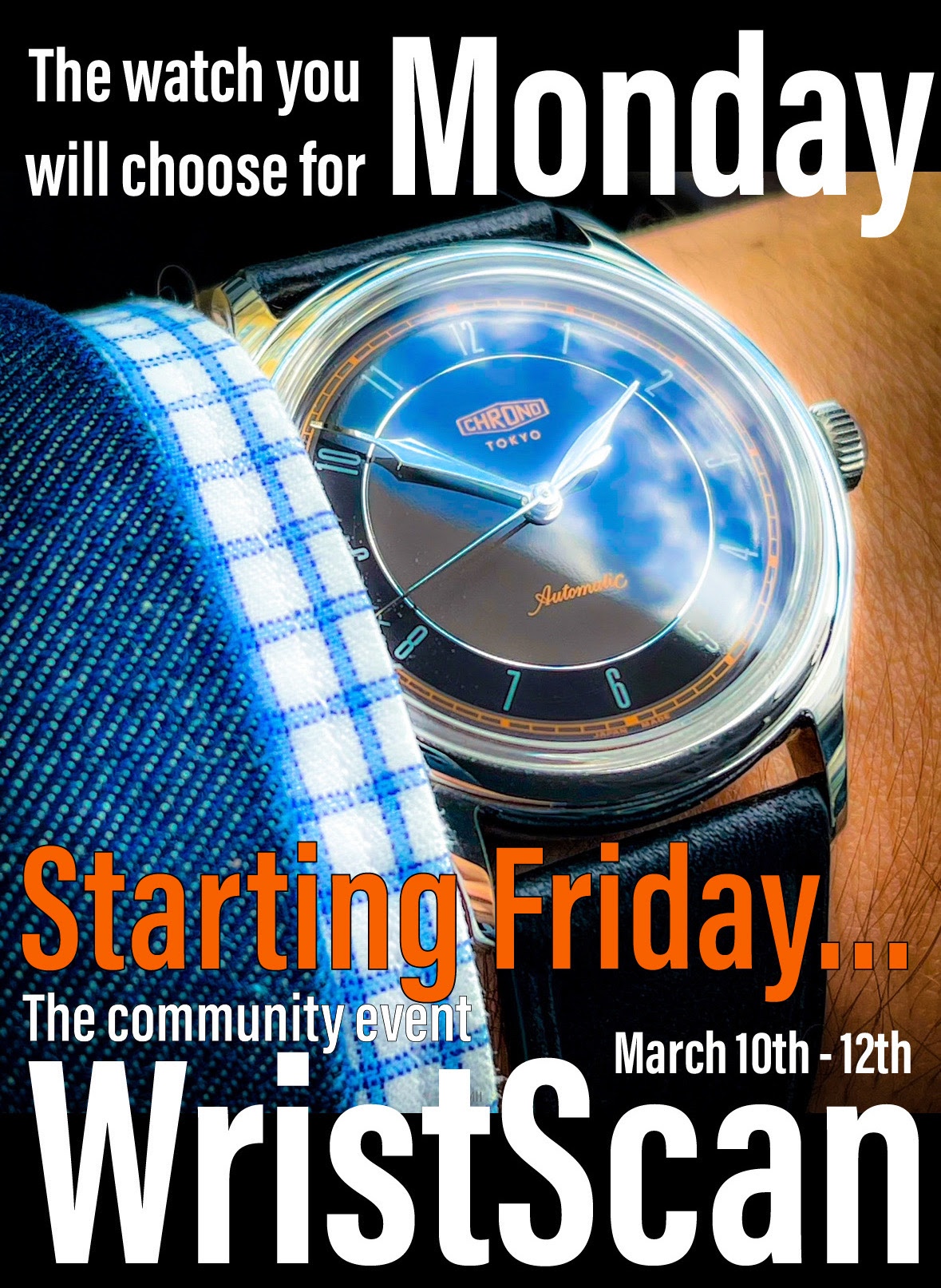 <!tag blob="addthis.follow.small"> Comments:
view entire thread
Interesting theme…
Good to have you back dear KM. After last weekend this theme fits the bill perfectly and it will be interesting to see how our friends choose to play this one. Sporty or a more classic style, formal or casual ? Looking forward it ! Best regards Captain
Indeed…
Past Corona the playing field is likely very different to what it has been prior to that, so looking forward to a wide variety of choices 🤞🏻
I completely agree….
The world is a different place now and so are the restrictions on are our choices in life.
I have holiday
So i do not put on a workweek watch. More important is you are all right and safe. Welcome back!
Thanks for this…
Could I ask you to repost it in the thread once it's up in a minute or two? 🙏🏻