<! iframe style="align:center; height: 250px; max-width: 100%; width: 100vw; overflow:hidden;" src="https://storage.googleapis.com/pubzapuscentral/watchprosite/ad/adsGO15/index.html" frameborder="0">

DonCorson
[AHCI]
3358

<!tag blob="forumpost.visitstar">
Learn Watchmaking
There seems to be an explosion of watchmaking courses these days. From initiation courses simply assembling a movement in a case through movement assembly to simple cleaning, etc. (not to mention the paths to become a professional watchmaker). But what does one do if one lives far from any center or wants to enrich ones evenings with learning watchmaking and not be bound on any particular dates?

I have recently stumbled across a answer with the video courses at LearnWatchmaking.com. Christian Lass has made a remarkable set of video courses from the basics to advanced work on vintage movements. Christian has the professional knowledge after working for years with the Atelier Andersen in Copenhagen, Vianney Halter in Ste.-Croix and more recently in restauration at the Patek Philippe museum. His qualities as a teacher are evident when watching the videos.

Christian has obviously but much thought into making these courses. He puts at the forefront the questions of ergonometrie that are cardinal when learning to work on such small parts. Yes, you can learn this and it is possible and Christian constantly mentions the little tricks that one may not be aware of when watching, but make the work all so much easier. I notice also that while he shows in detail the process at hand he often also mentions other possibilities that one will regularly see. For example when opening a watch case, the watch at hand has a press-on back and opening such a case is explained in detail, but the 2 other common case back types and how to open them are also described more than just briefly.

If you would like to get a little more "hands on" with your watches I can recommend these video courses.

Don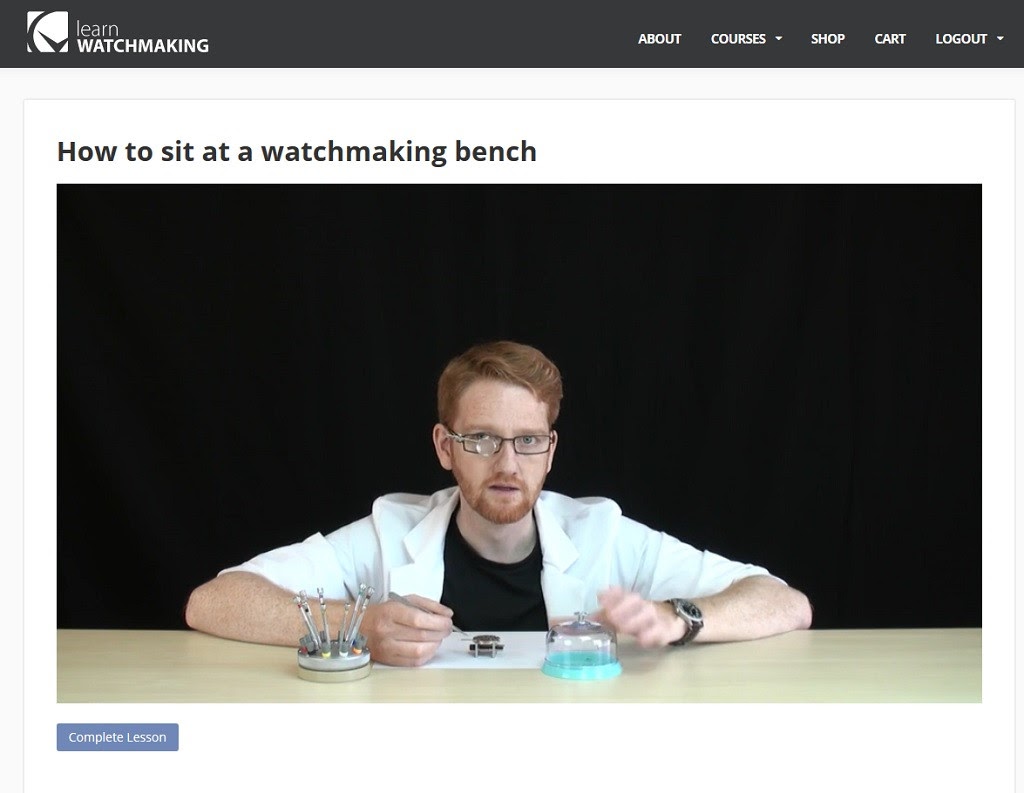 from the begining Watchmaking 101 course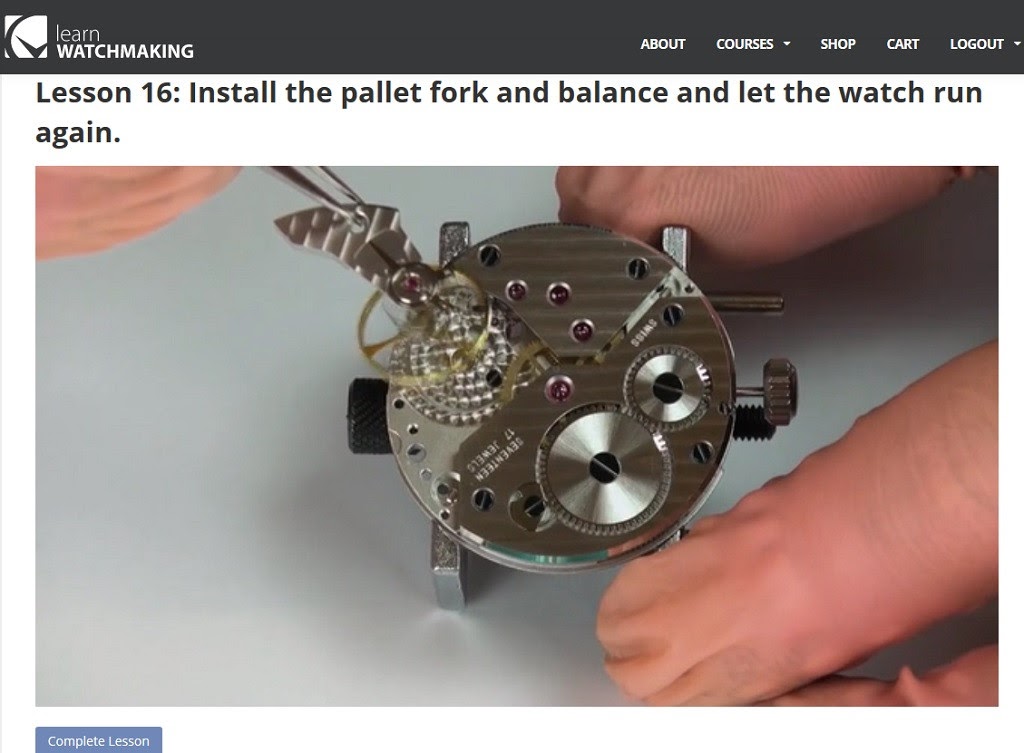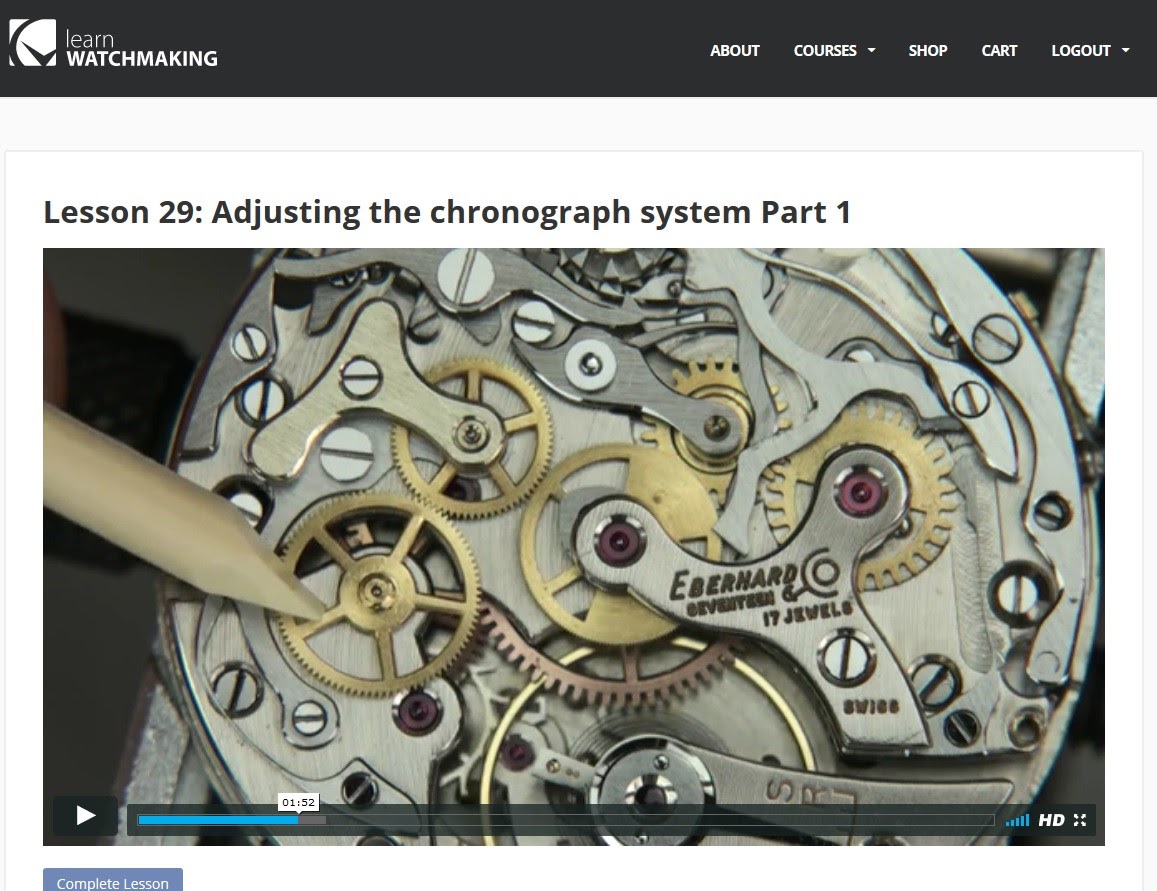 from the Vintage Chronograph course




This message has been edited by cazalea on 2017-06-05 06:33:01
More posts:
<!tag blob="addthis.follow.small"> Comments:
view entire thread
Learn Watchmaking
There seems to be an explosion of watchmaking courses these days. From initiation courses simply assembling a movement in a case through movement assembly to simple cleaning, etc. (not to mention the paths to become a professional watchmaker). But what do...
Good find!
Thanks for sharing. I would surely go through these vids
Great!!!!
I think I'll get it, I've to start now. Thanks. All the best Alex