cazalea
[Seiko Moderator]
15666

<!tag blob="forumpost.visitstar">
I saved this for a rainy day
In this case, THIS being a box of watches with needs... mostly batteries, but also strap / bracelet issues.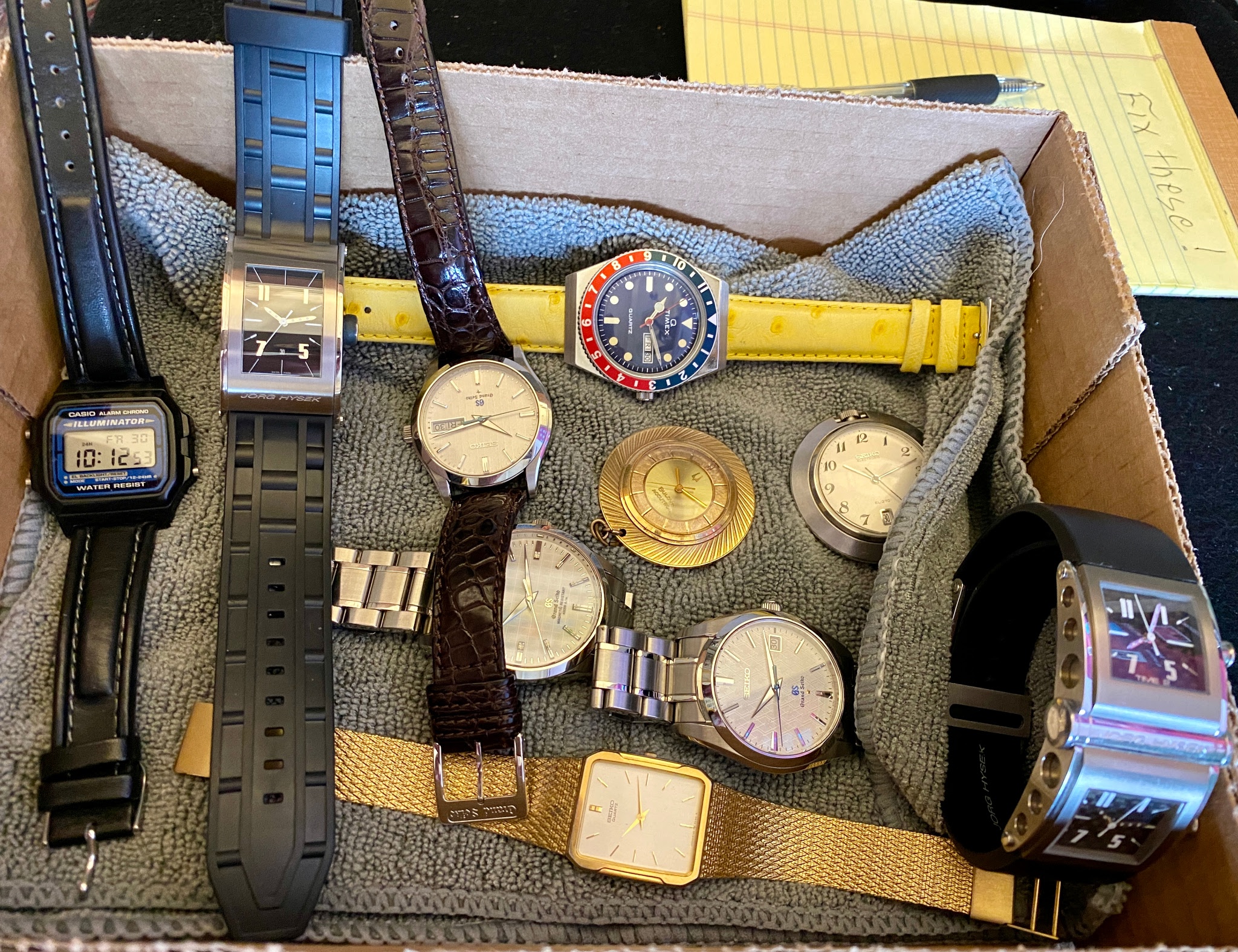 Here's my Hysek whose rubber strap broke TWICE. Replaced the first time at a cost of 325 SF + wire transfer. This time the fix had to be free or it went into the "Parts" pile.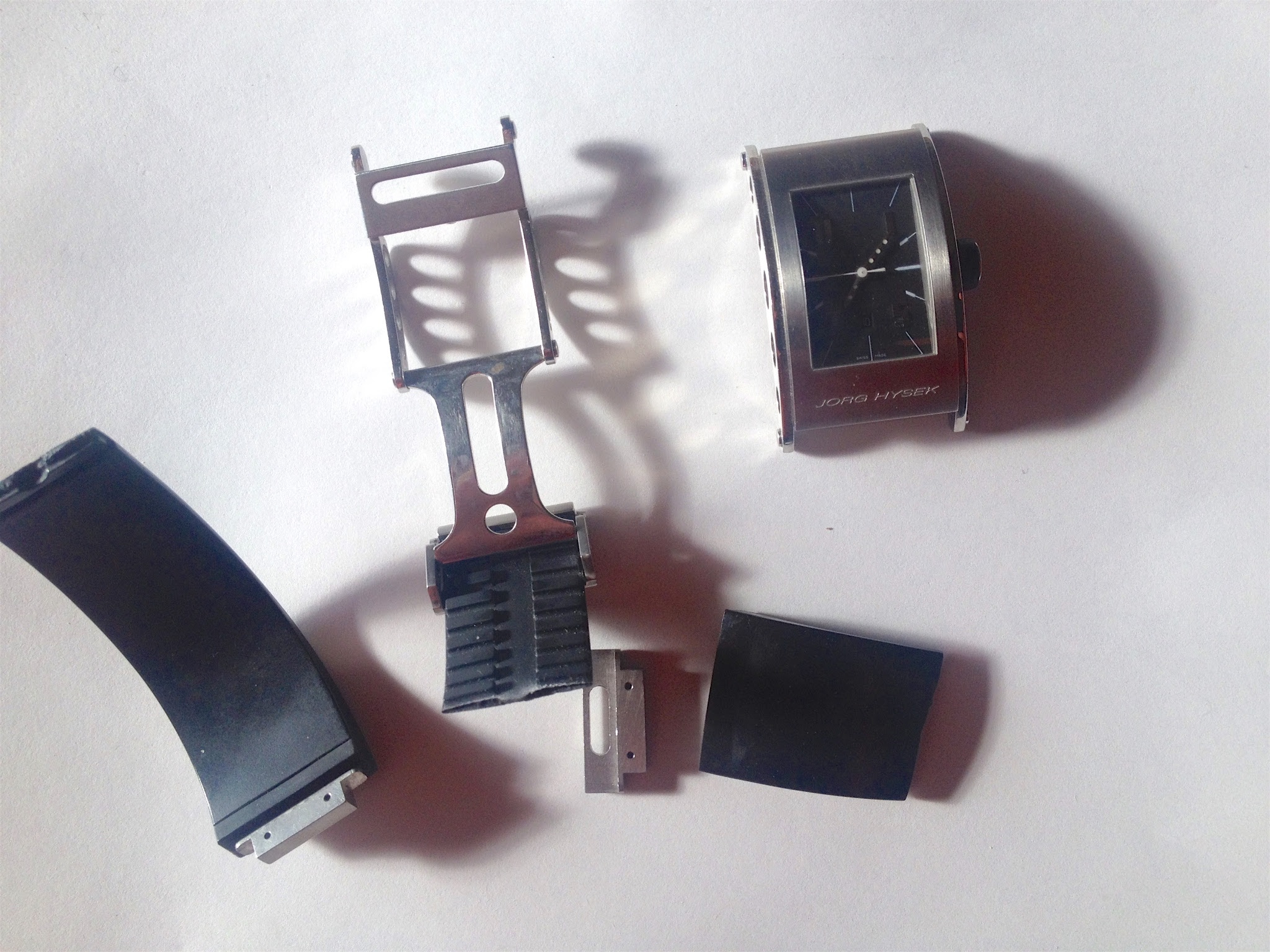 I managed to get this generic rubber strap with a curious pattern to fit where realistically only the factory one should work.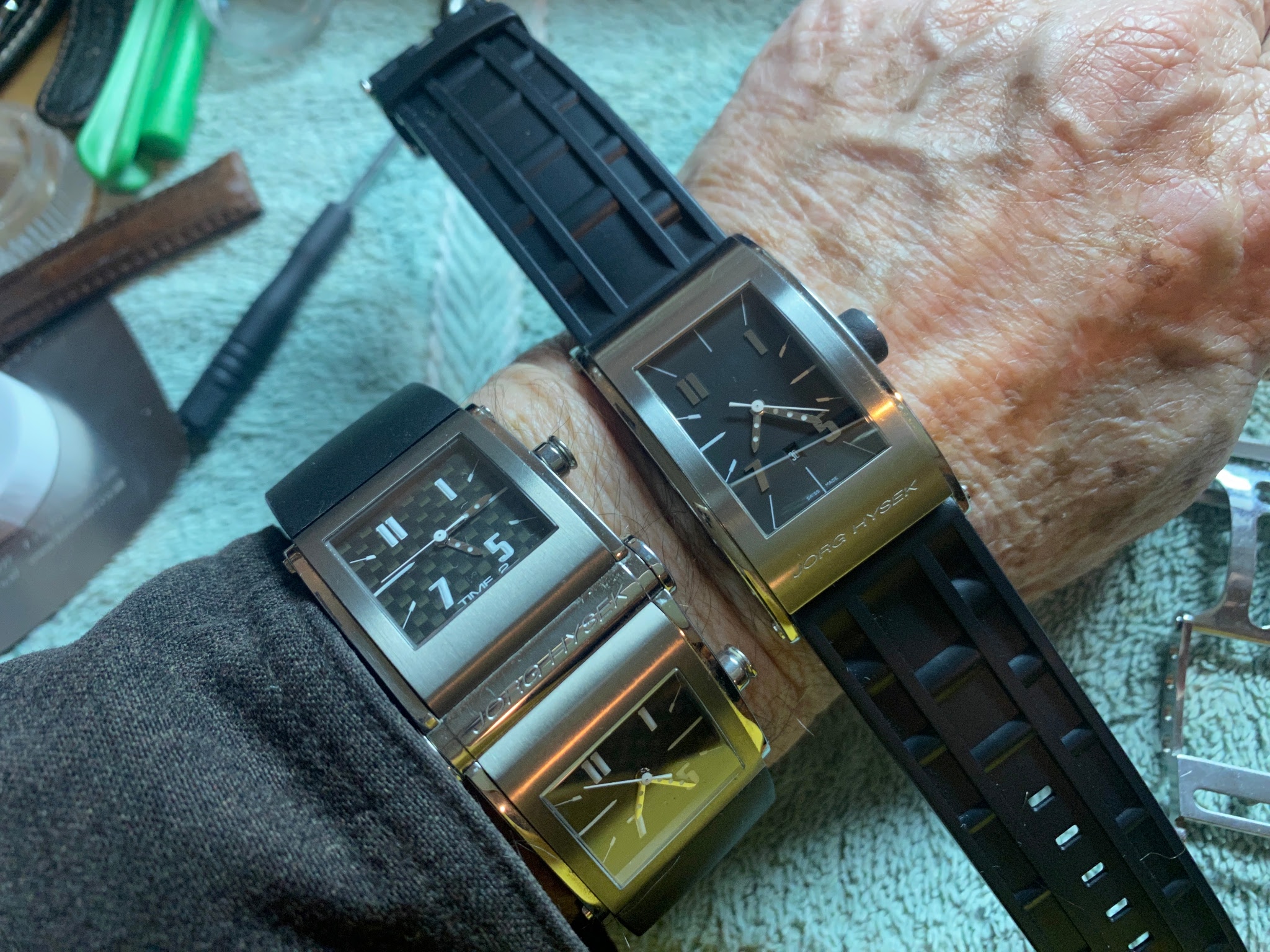 The two-timer had two dead batteries. I nearly went blind chasing a (non-magnetic) screw which thankfully my wife could find in my carpet...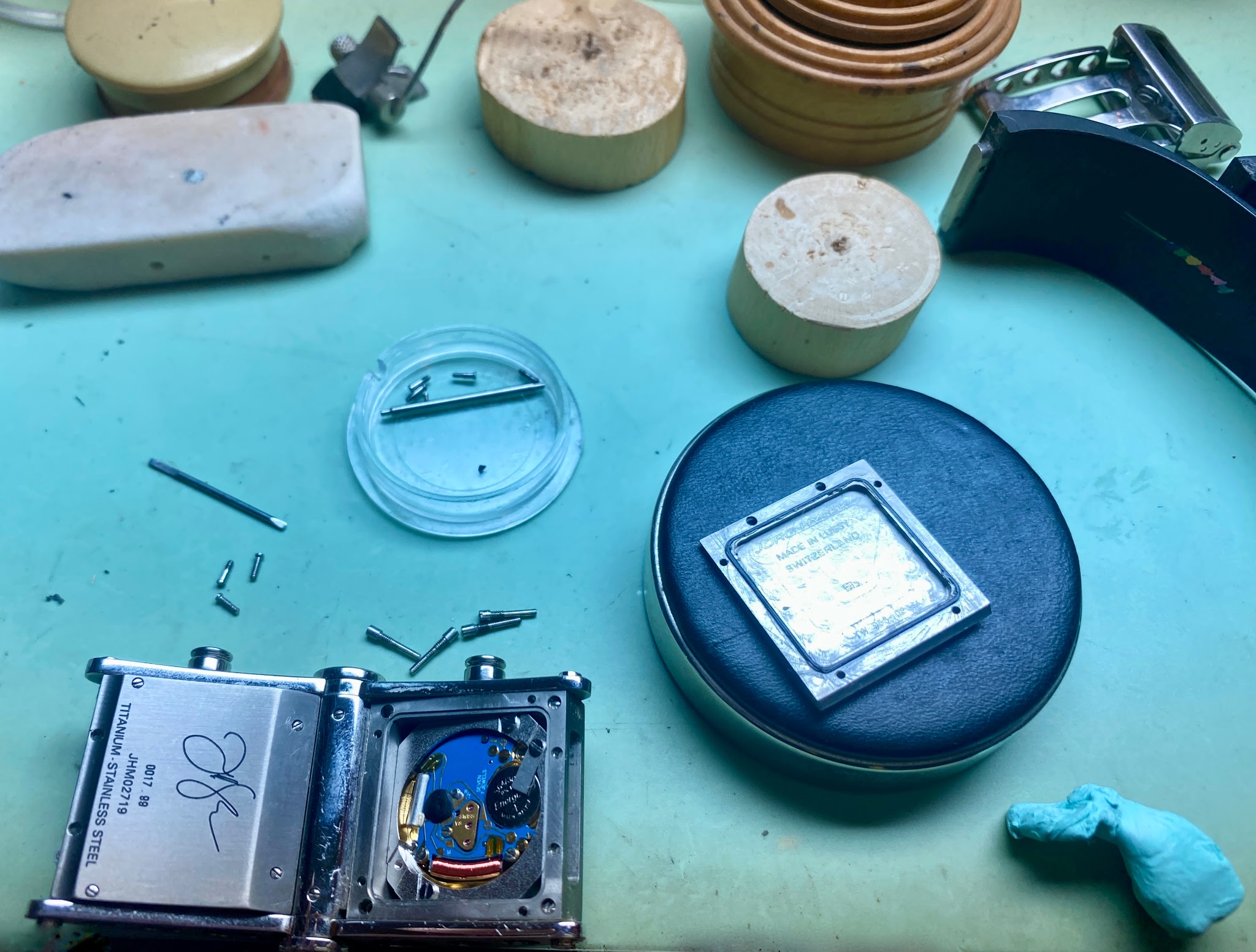 After at least an hour and a half, the Hyseks are good for another few years.
In contrast, the Timex took seconds. Why don't more companies do this?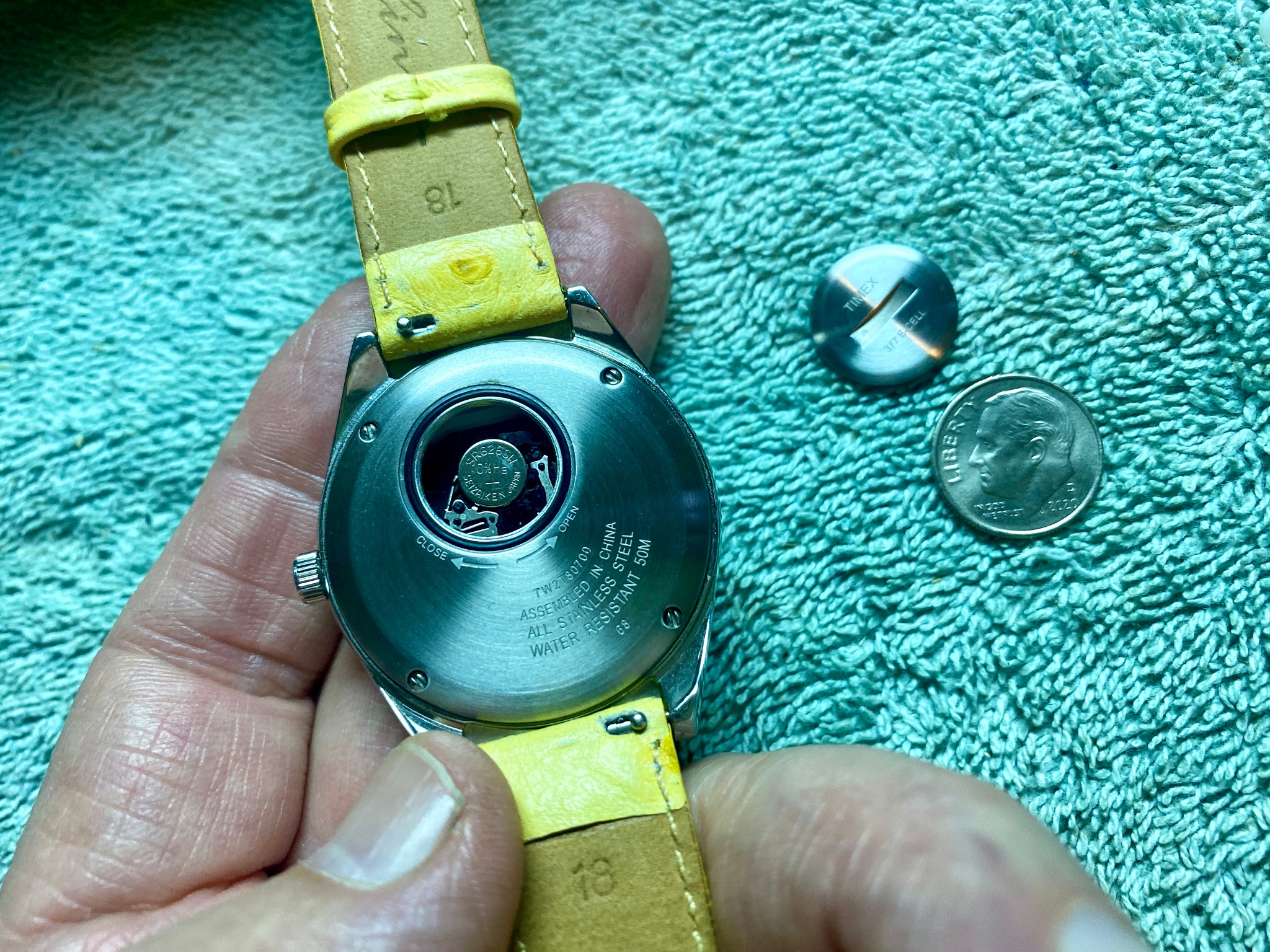 All it takes is a dime to open it up. Battery a bit small for the large port though...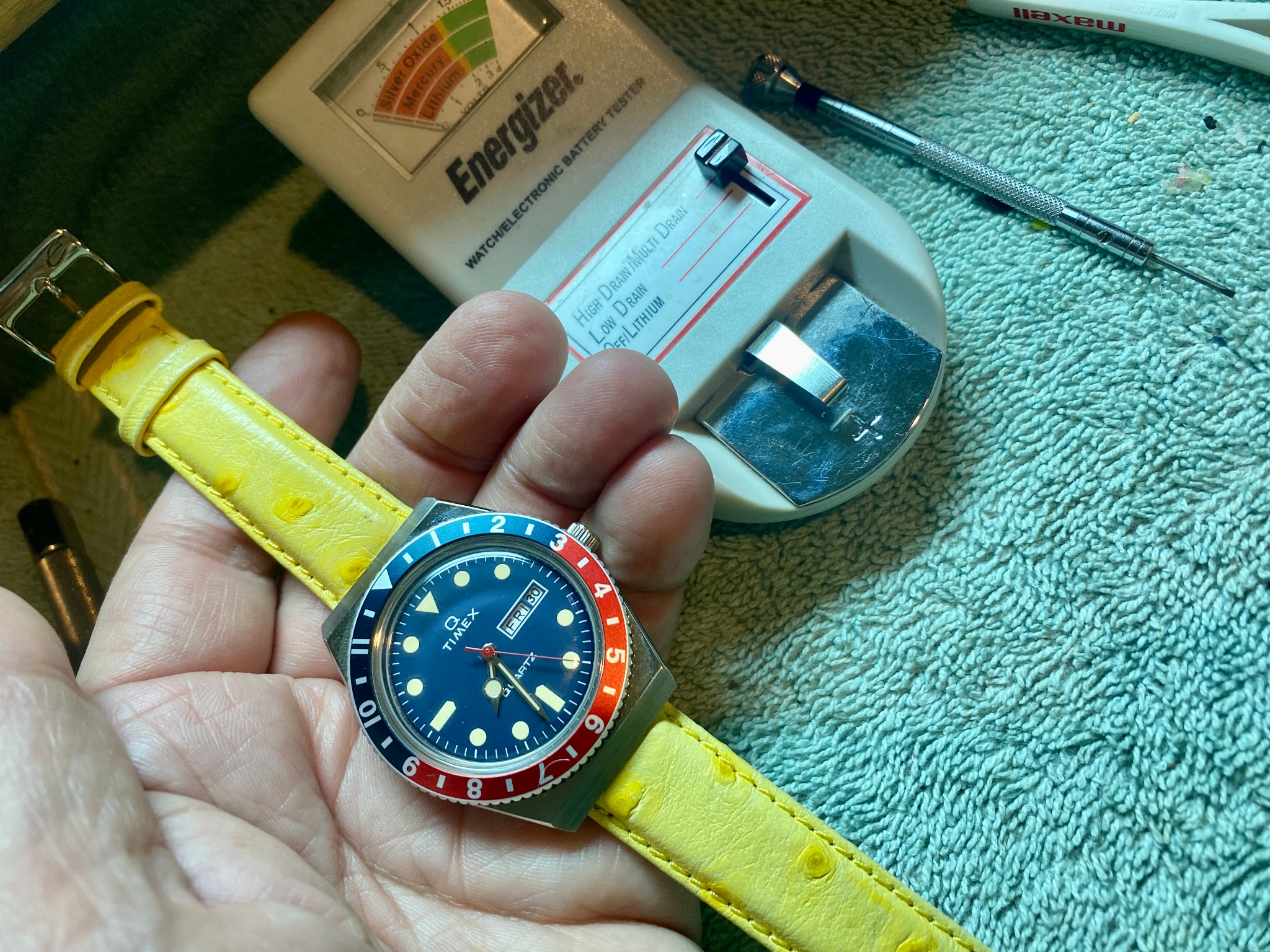 Next up is the Seiko EL370 electronic pocket watch. A razor blade is used to split the case open.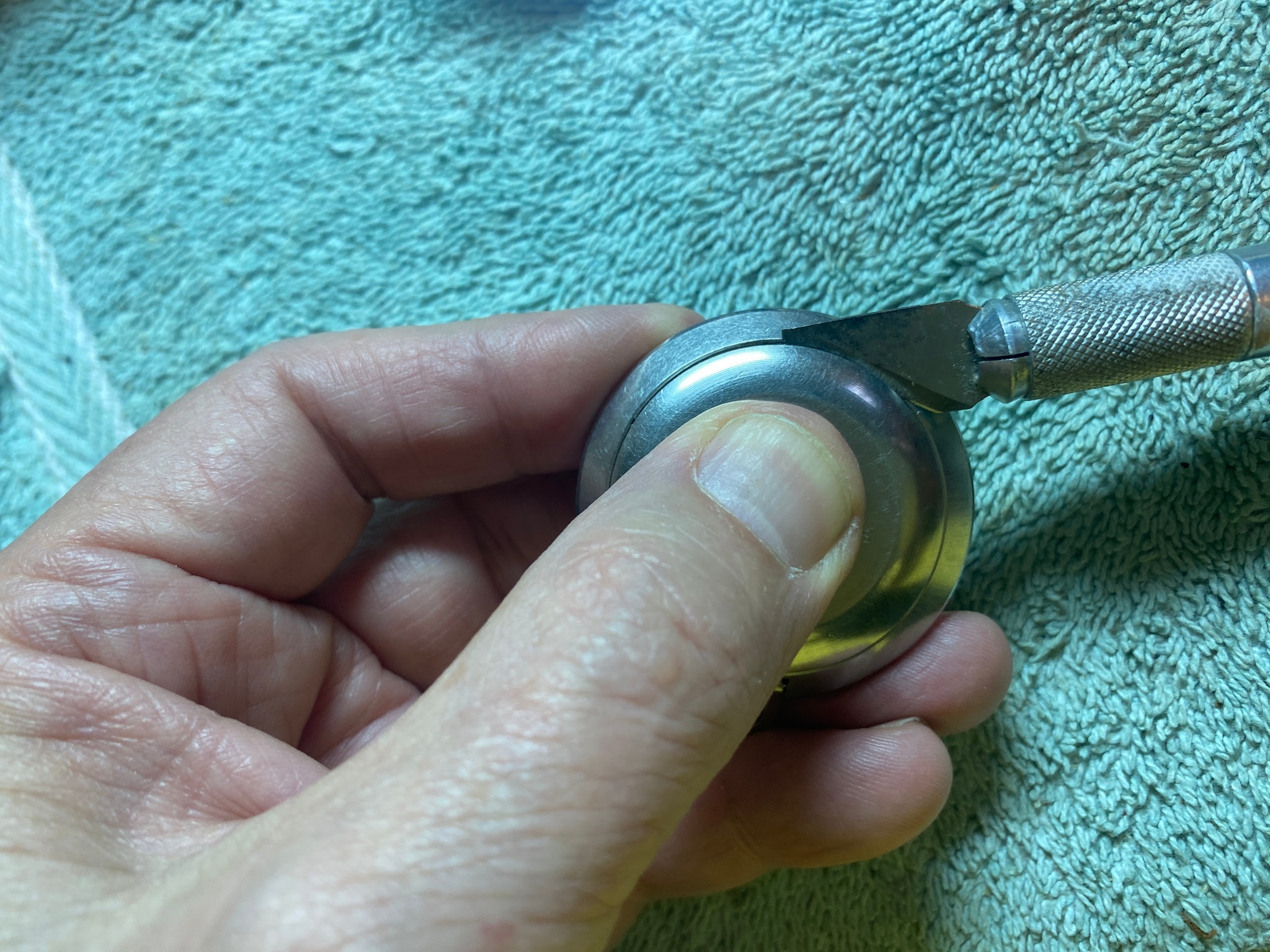 This is a "mechanical" movement minus spring; there is an electronic "kicker" which keeps the balance wheel moving.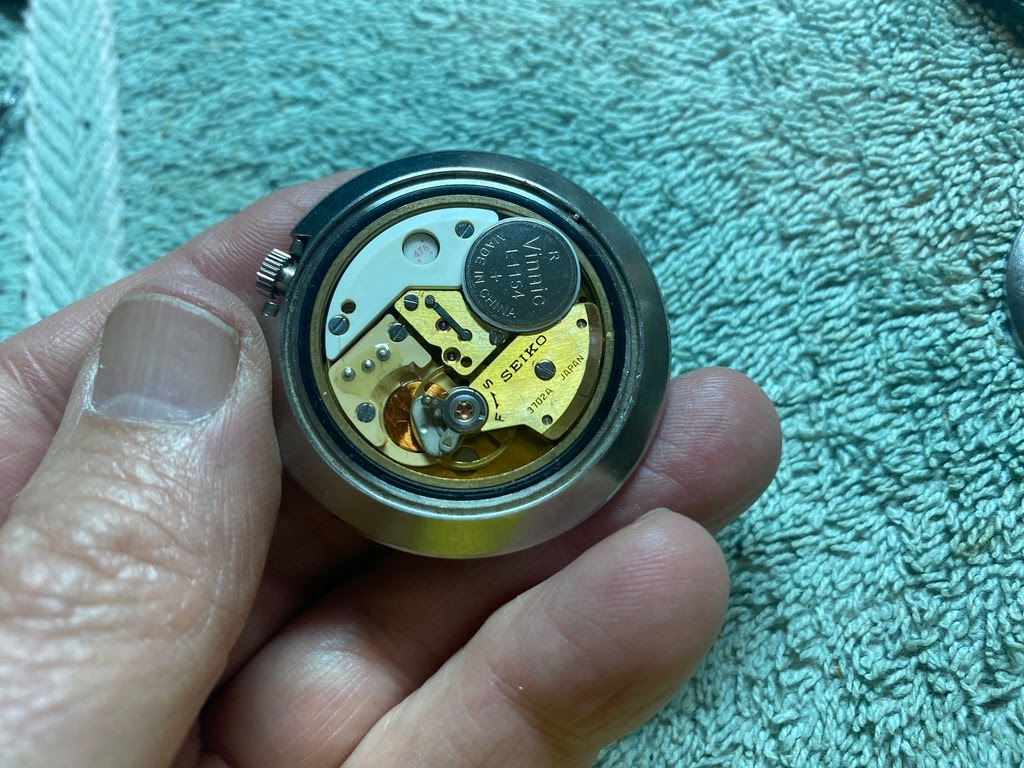 Took about 5 minutes to set the non-quick-date-set feature; here I am just about to turn it over to 30 and my thumb is aching.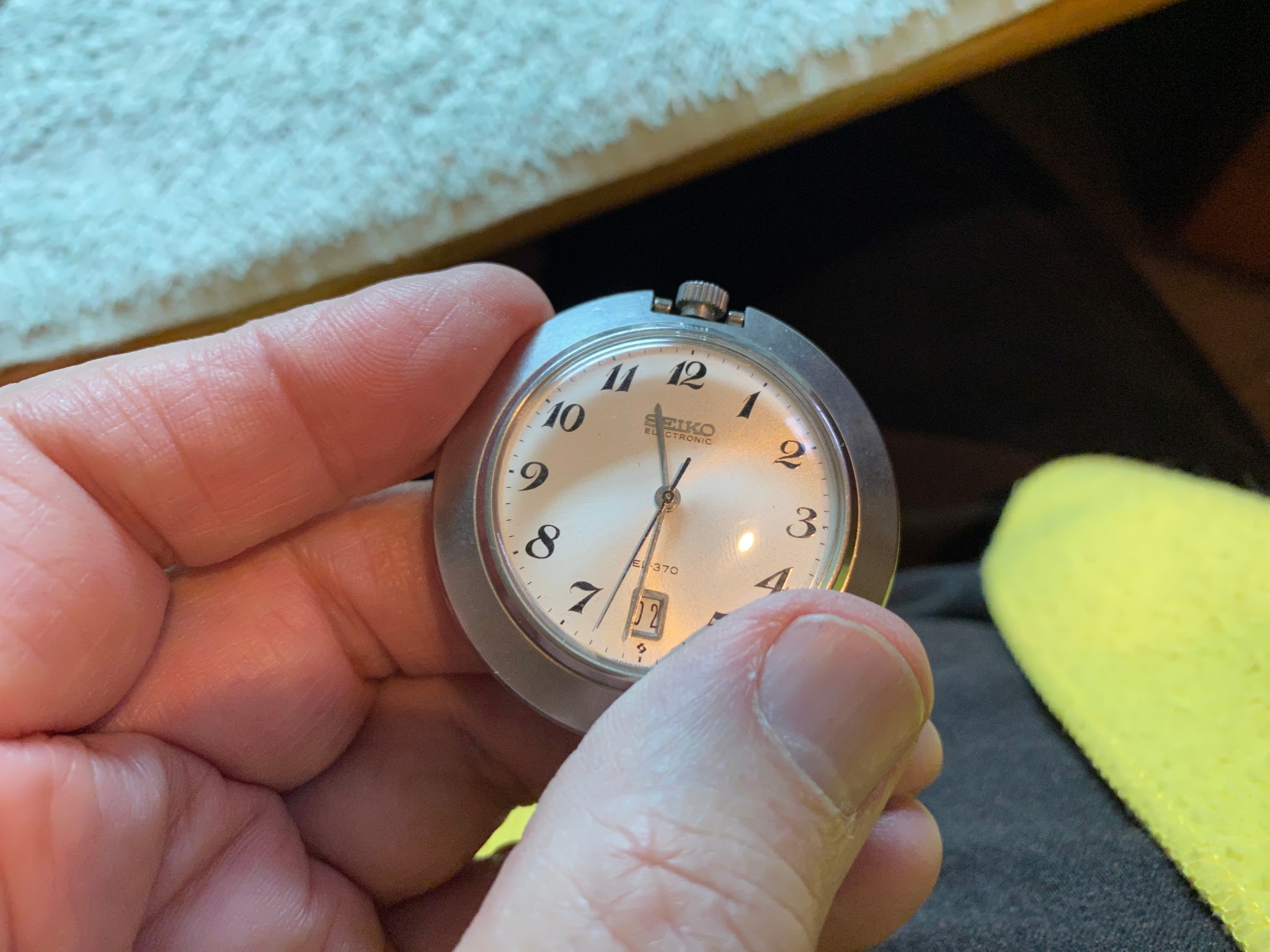 The Bulova Accutron Pendant watch has a battery port just like the Timex, but it's too narrow for the dime. I use the back end of a tweezer to open this.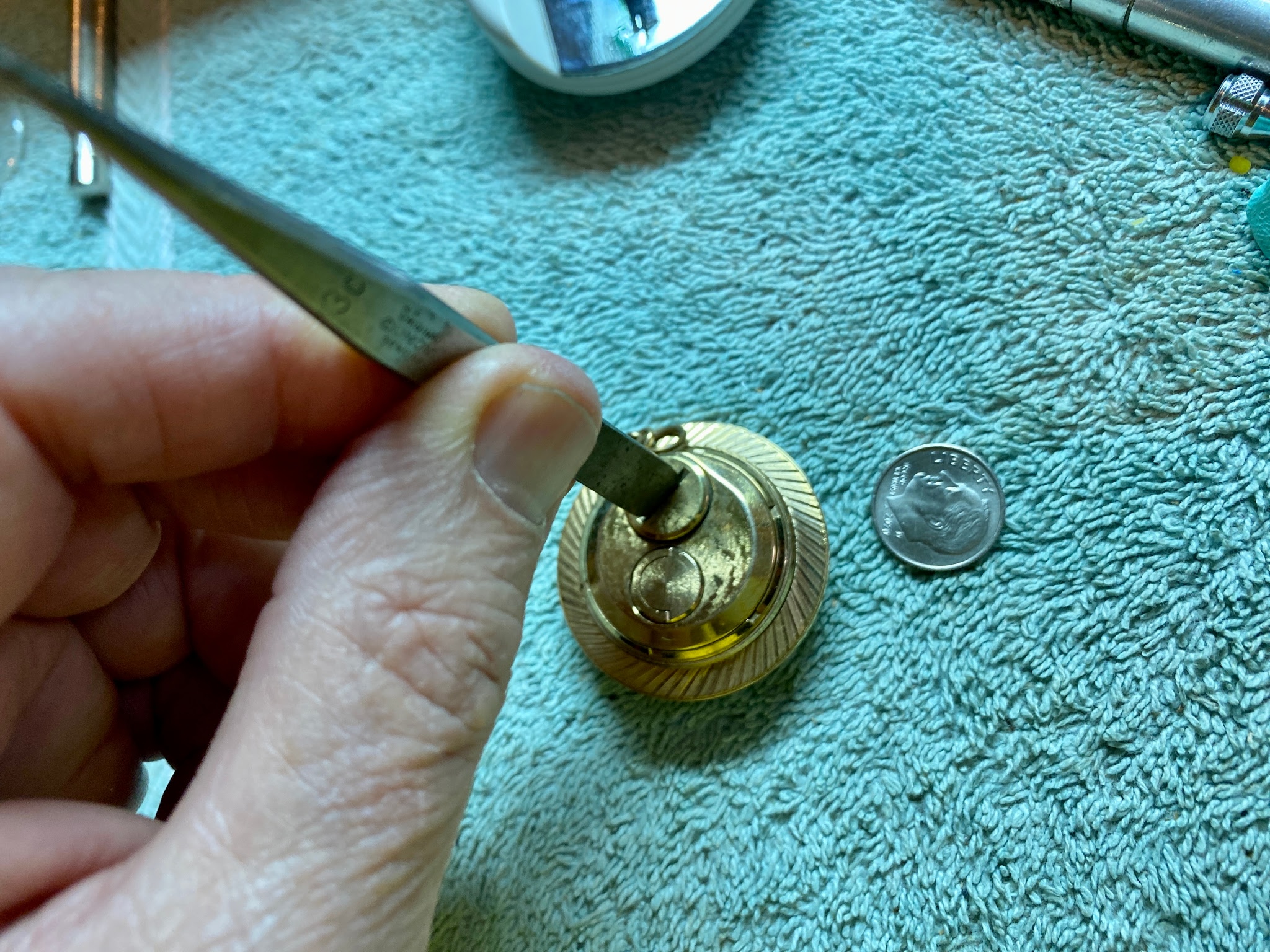 Time setting adjustment is also on the back, activated by raising this little handle which stops the movement, then you turn it to adjust.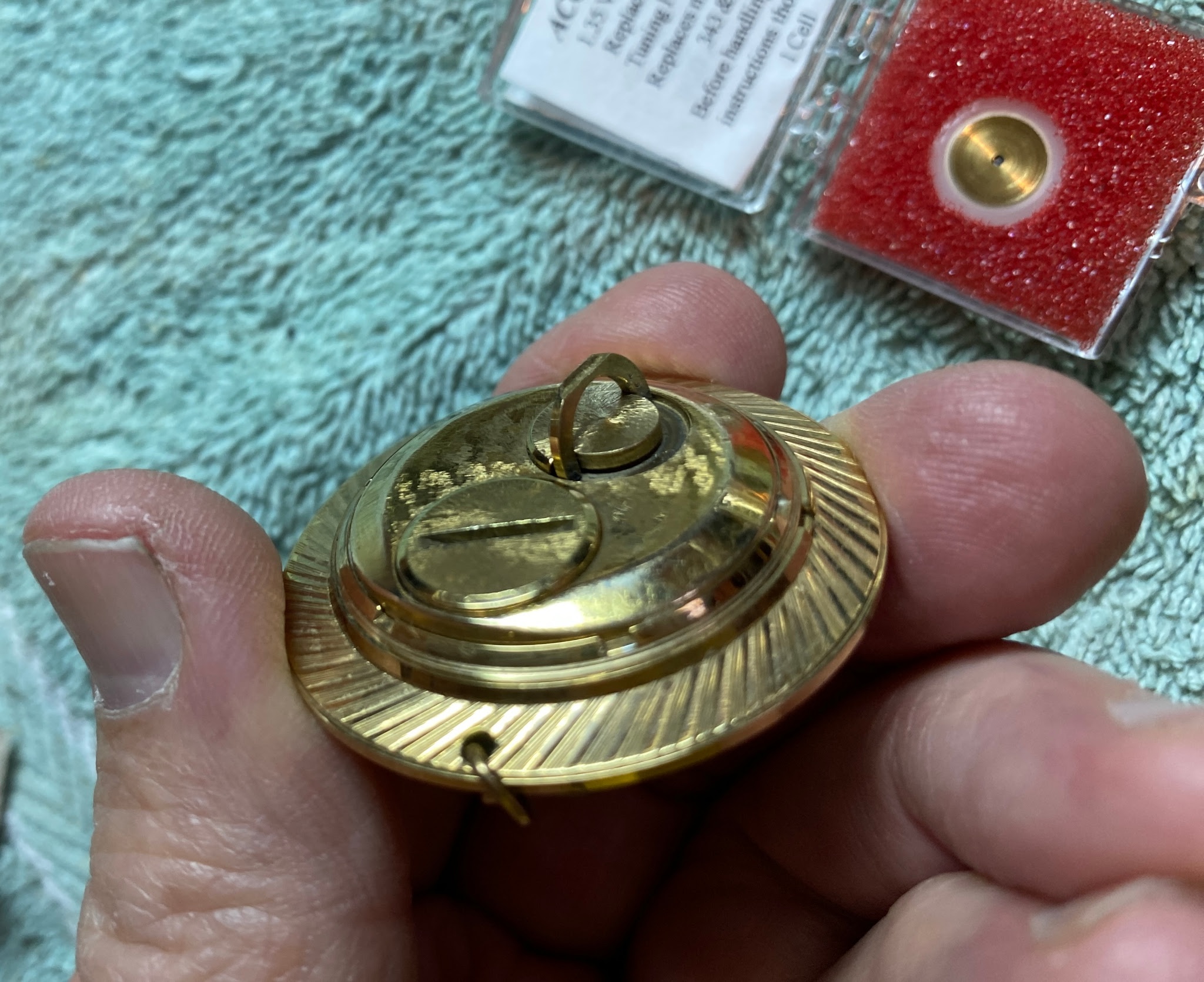 No problems with the thin, gold-look dress Seiko. Pry open case, battery flies out, slip new one in, clip it shut. Gasket is ok for this. In some cases I replace the gasket but on these watches I'm not going anywhere near water.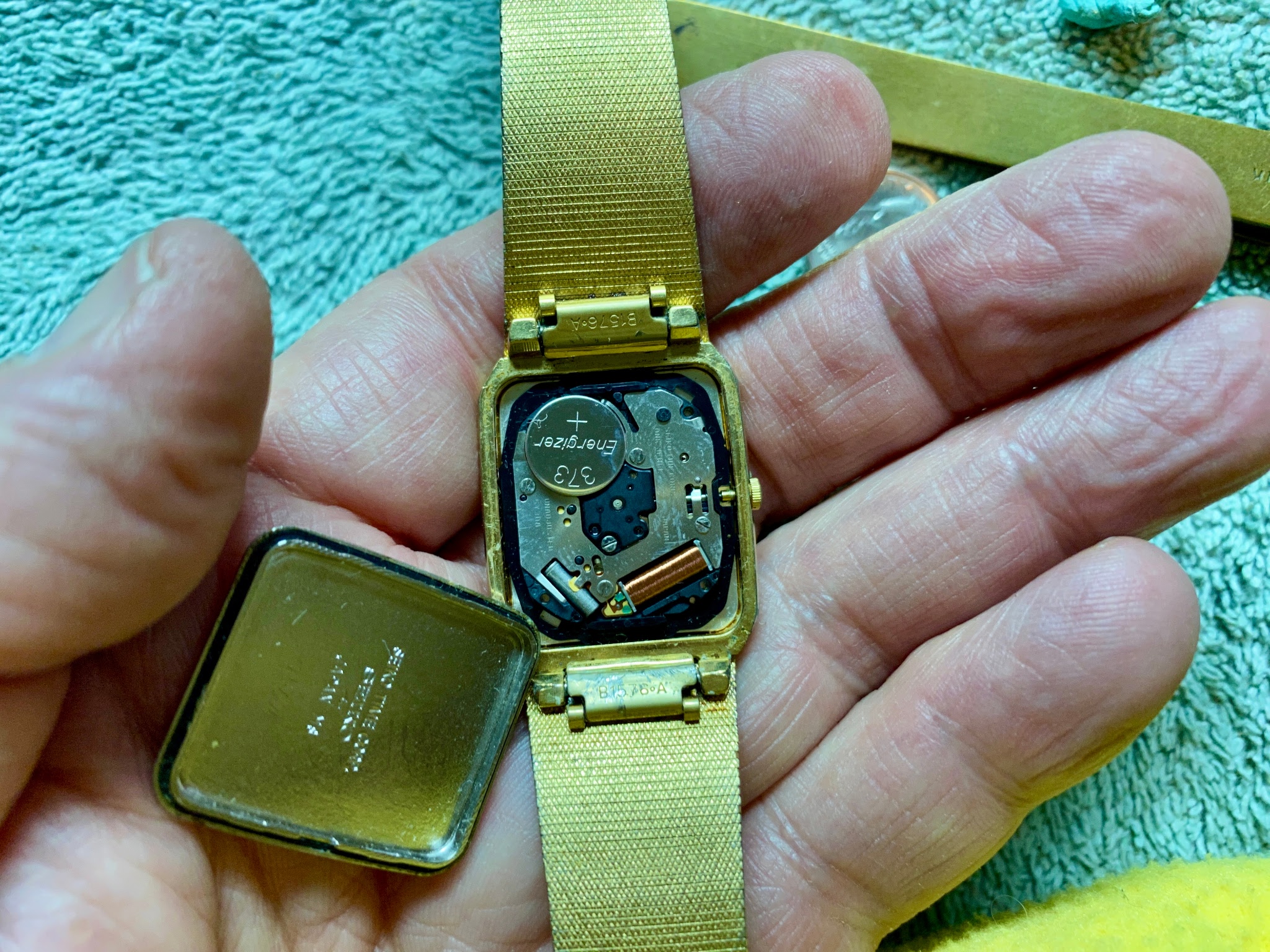 The Grand Seikos are up next, 3 of them. I use a fixture to hold these while I open the case so hopefully no scratching caseback or whatever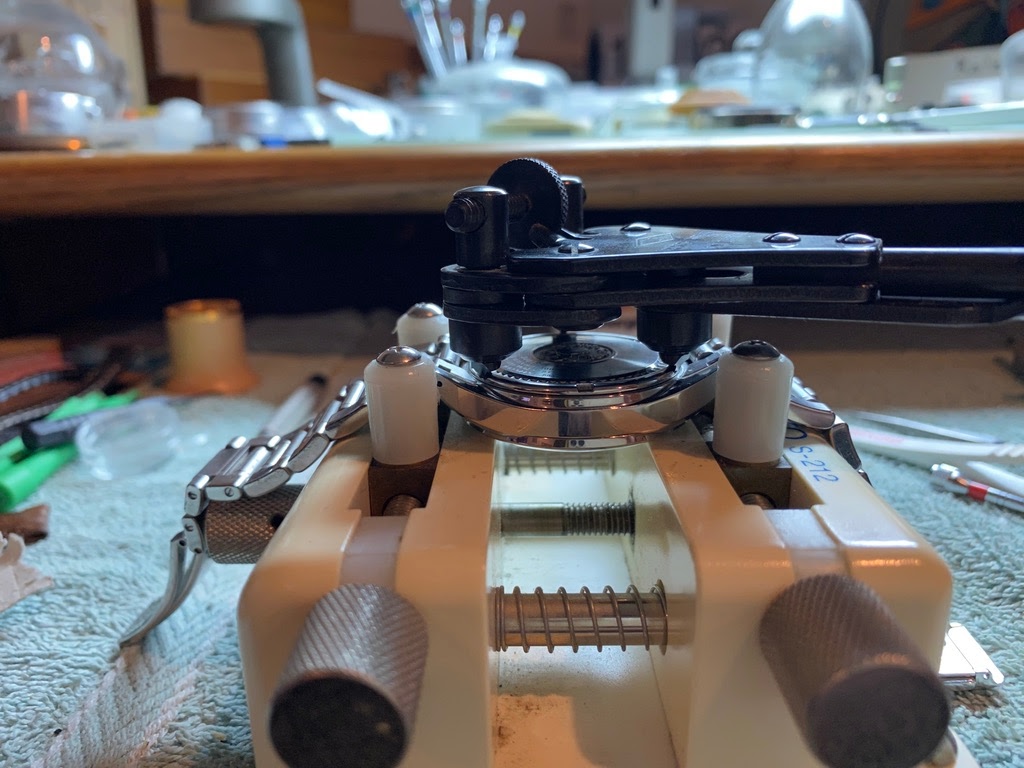 This is the "Milgauss" version with steel magnetism shield inside the caseback. It just falls out when you turn the watch over - I thought of lifting it out with a magnet, but NOooo.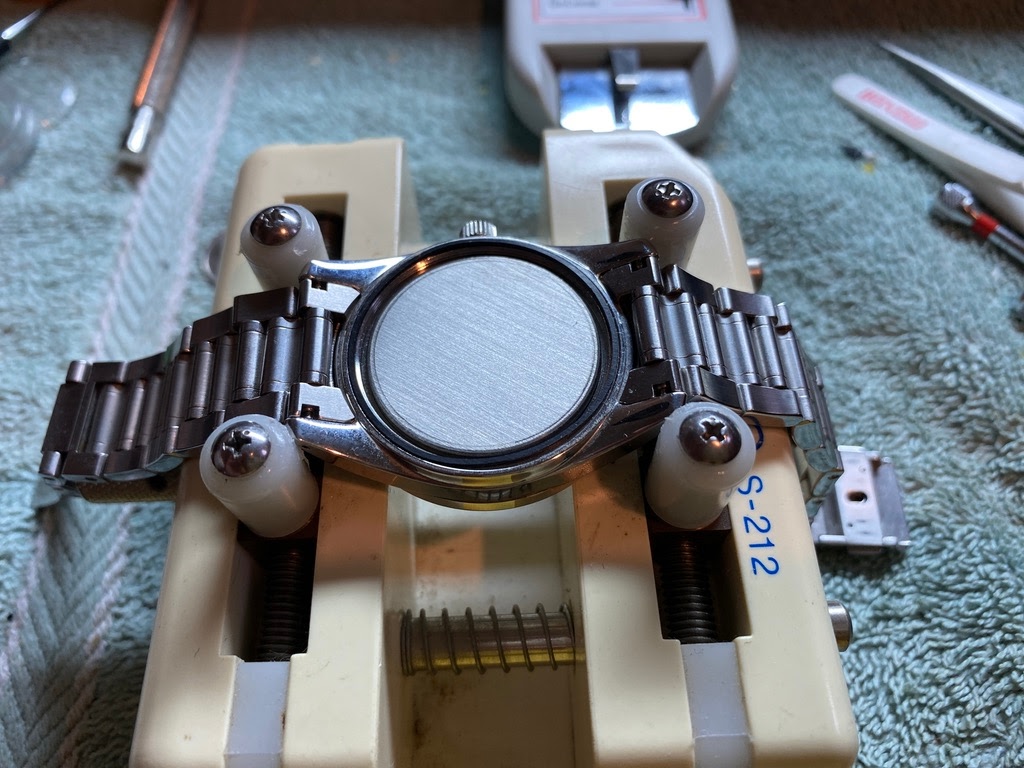 Nicely decorated 9F61A movement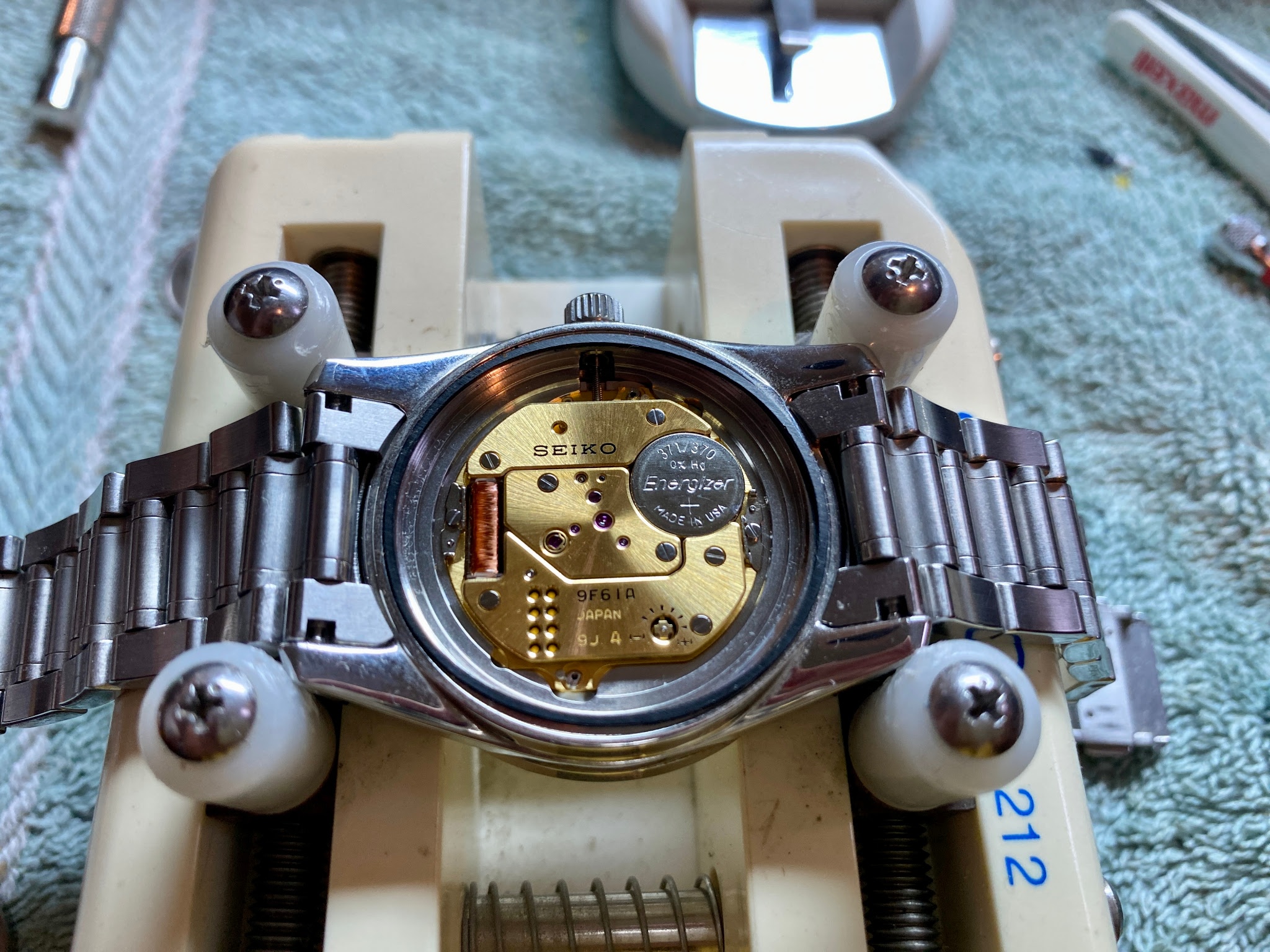 Next watch has the High-End 9F83A movement. This is accurate to 10 seconds in a year. Radiating decoration on the day/date movement...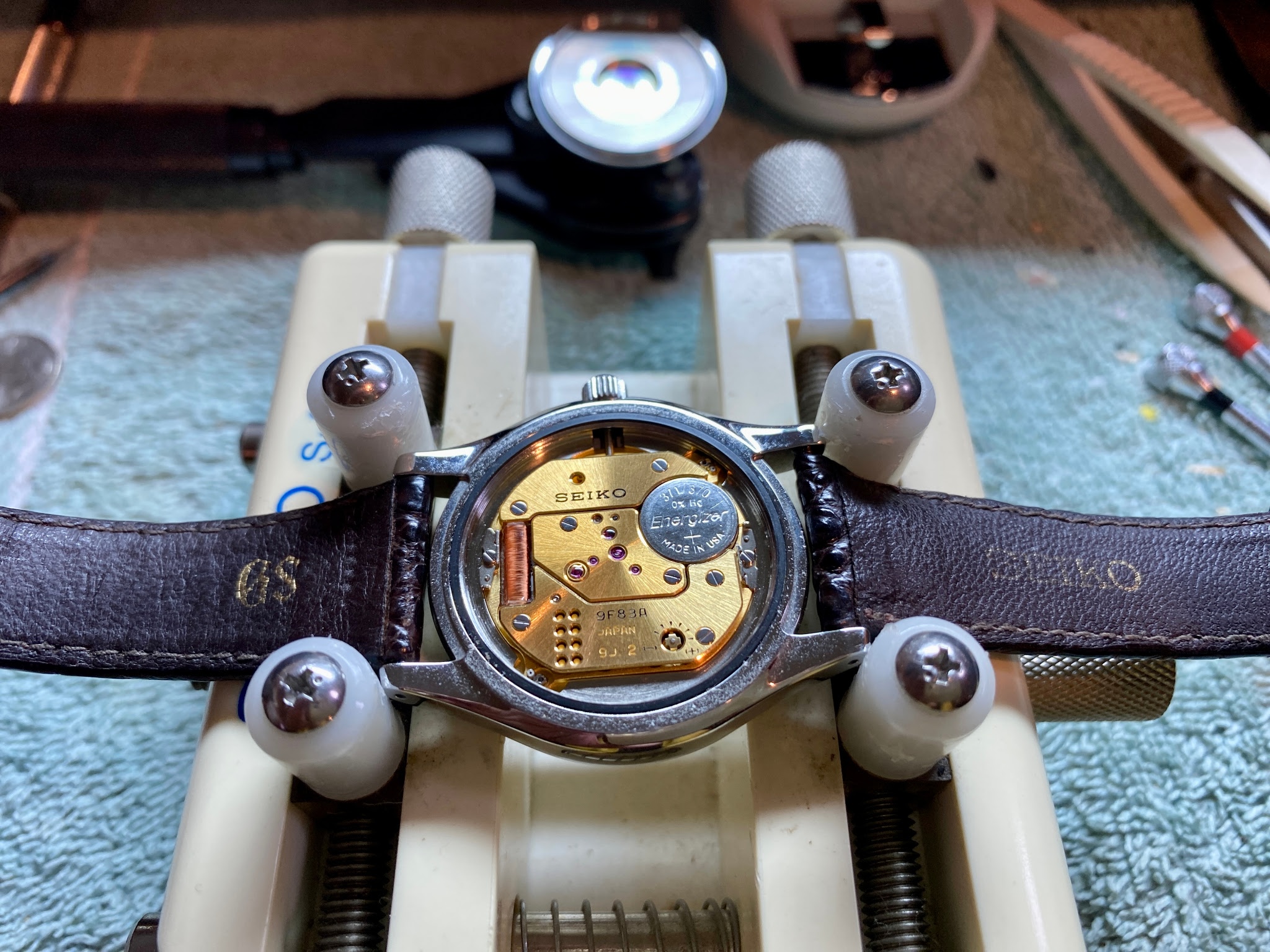 versus stripes on the 9F62A which is also the same accuracy but has only date (no day of week)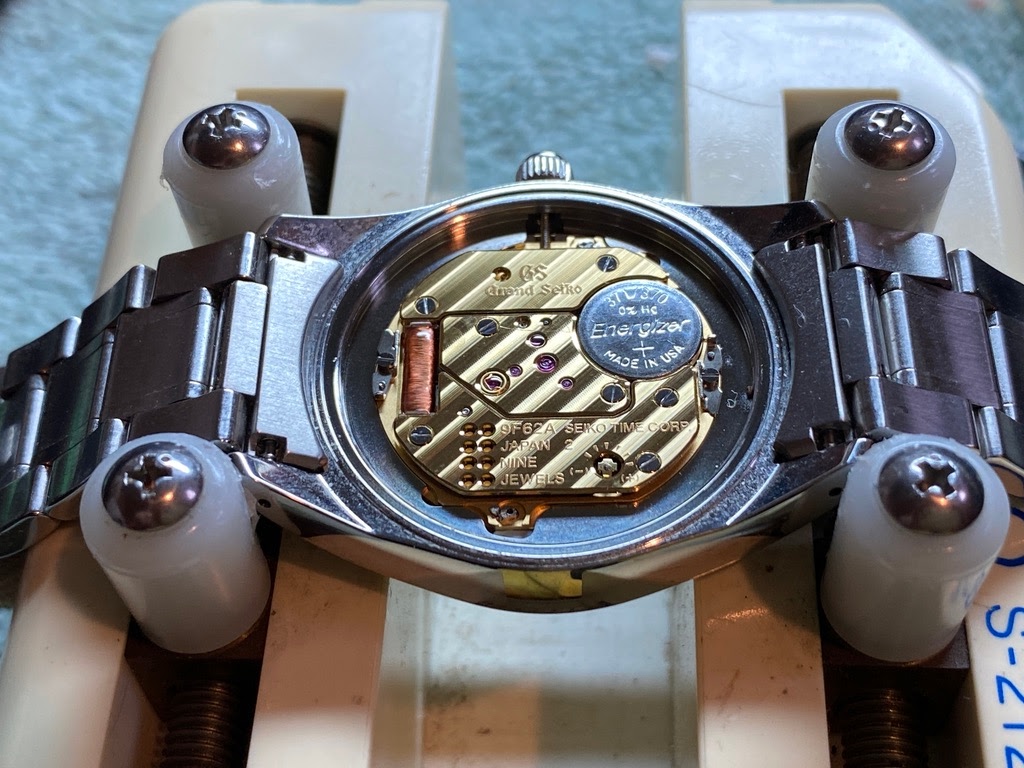 This watch also had a problem that the spring-bar tip holding the latch was broken and it was sticking through and fouling the deployant action. I replaced it.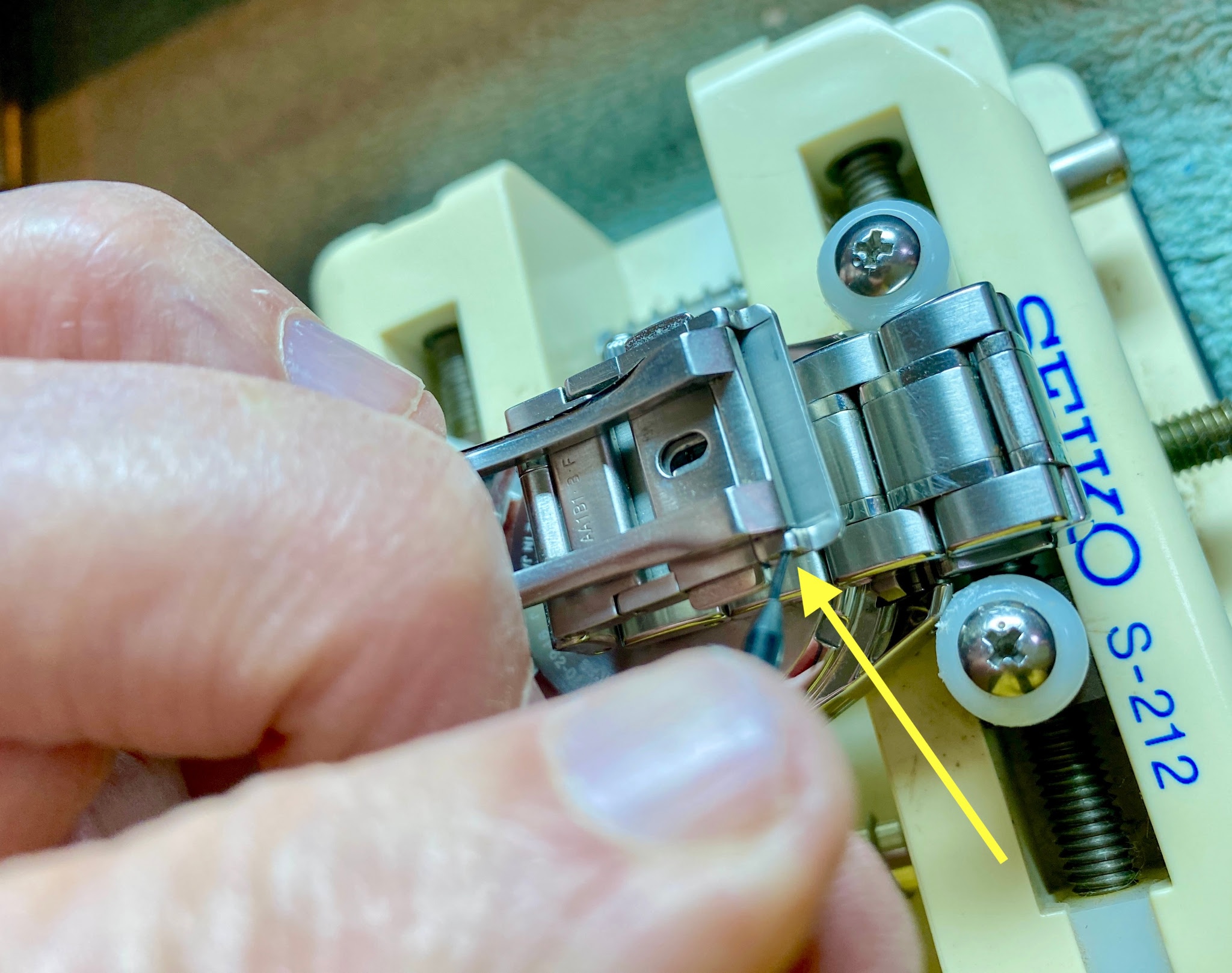 I set the two high-accuracy ones to the second (seems appropriate) whereas the rest are "good enough" if I get them on the right minute.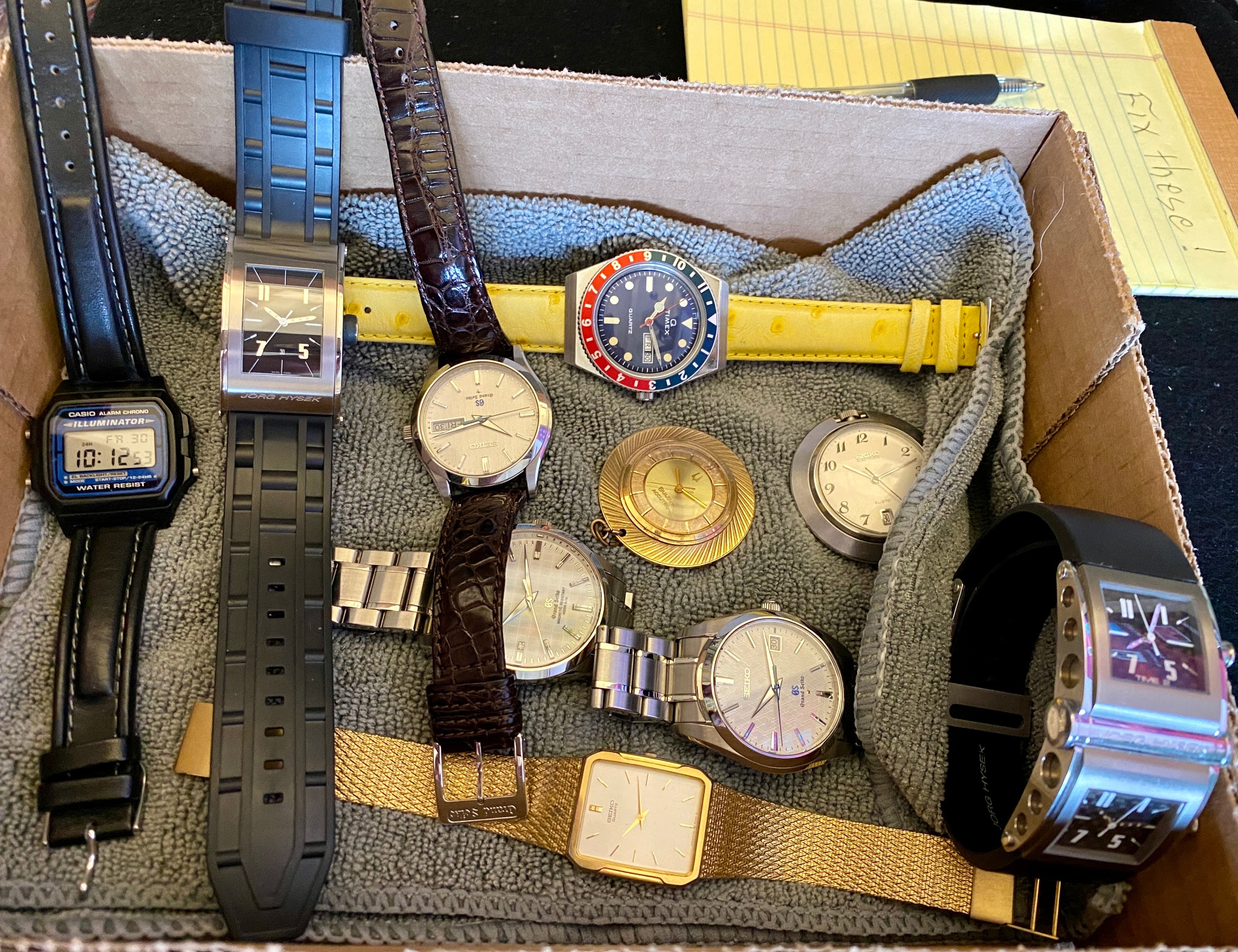 Why? I have to get back to my other project for a rainy day - baking!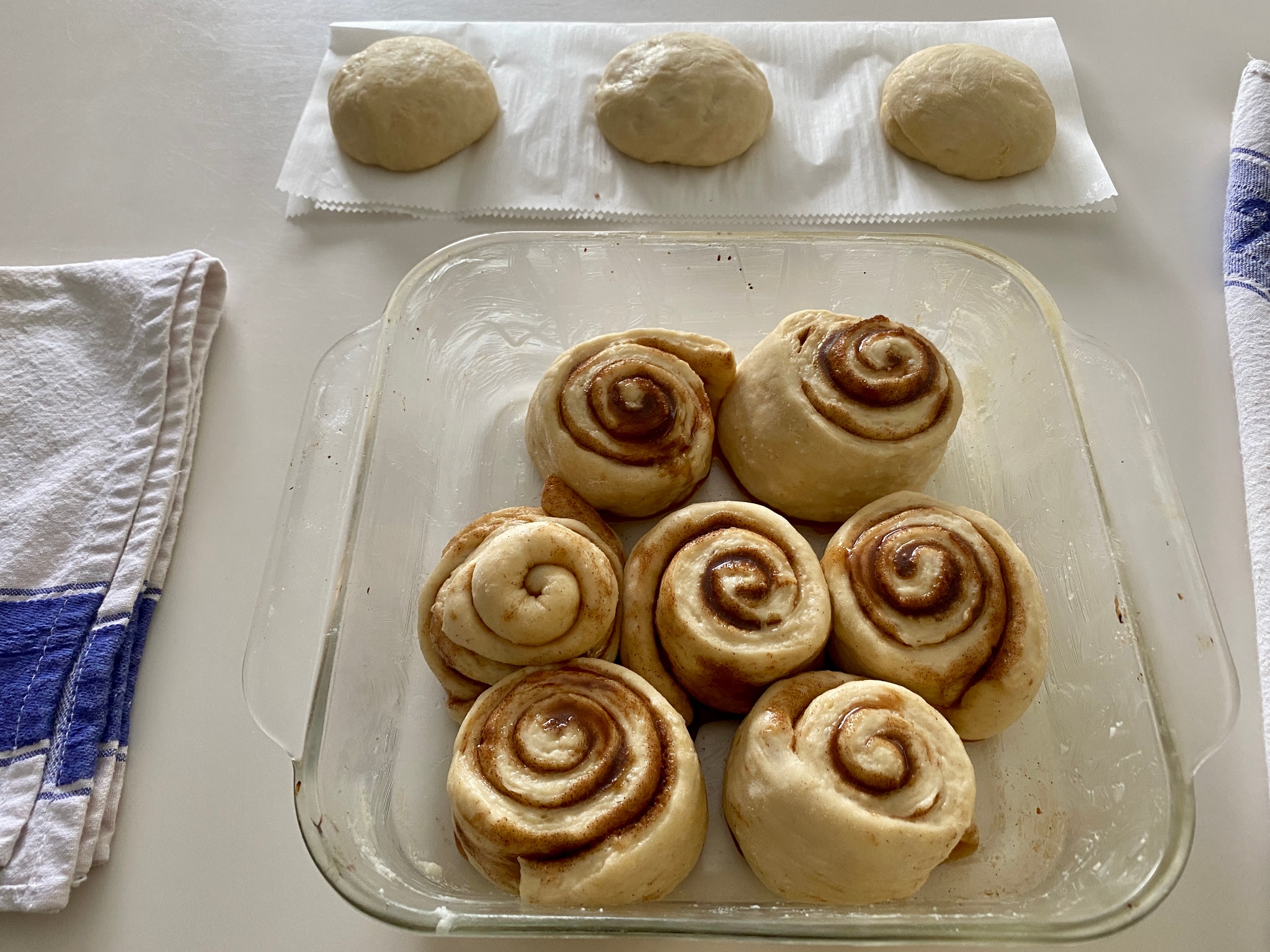 Cazalea (gotta run)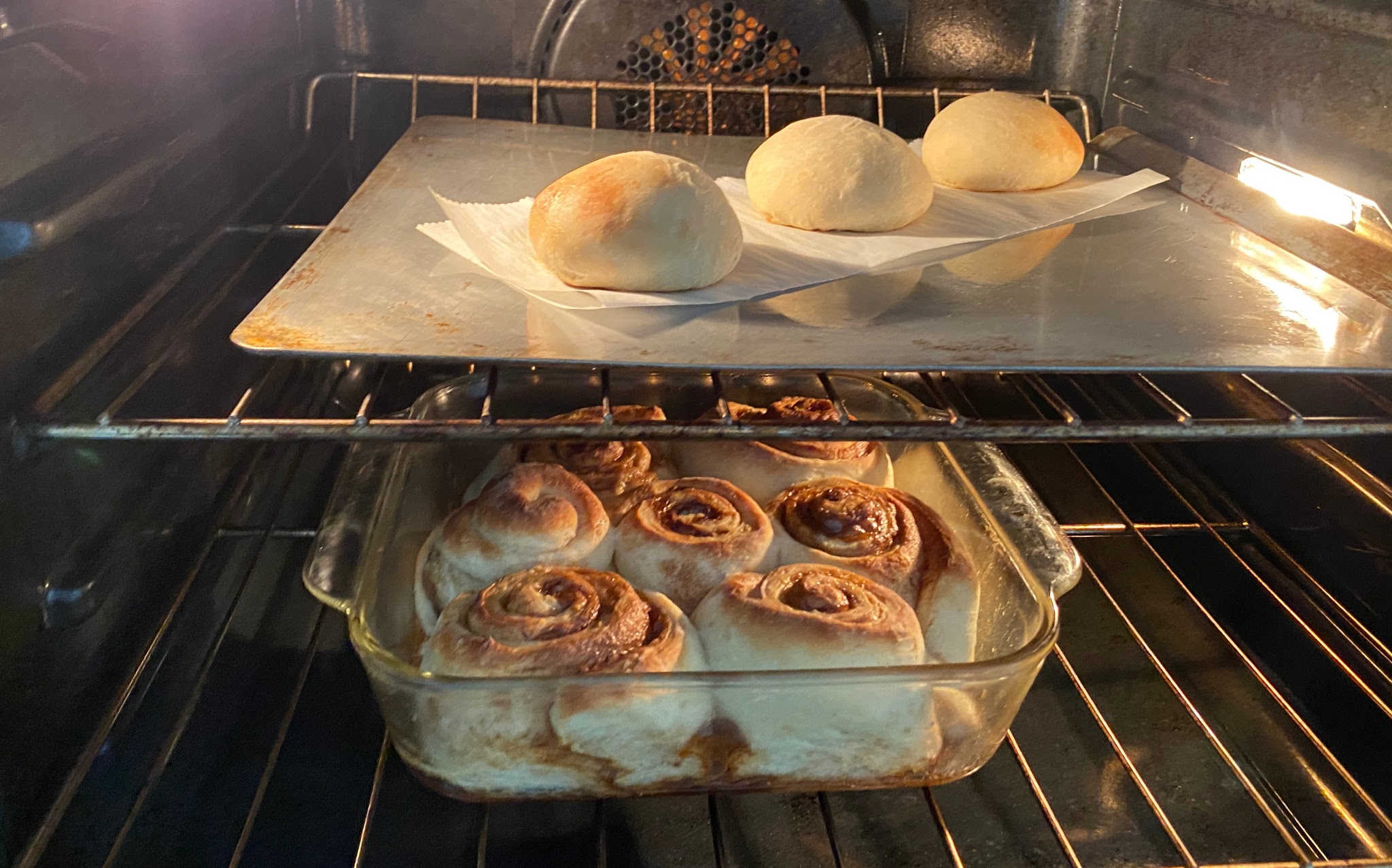 More posts: