<! iframe style="align:center; height: 250px; max-width: 100%; width: 100vw; overflow:hidden;" src="https://storage.googleapis.com/pubzapuscentral/watchprosite/ad/adsGO15/index.html" frameborder="0">

relojsuoerio
8

<!tag blob="forumpost.visitstar">
Casio GA2100 Oak steel mod
I am a fan of AP, but all do not want to give $ 300,000 for an accessory, so now made some kind of similarity thanks to the excellent metal mod, appreciate my refinement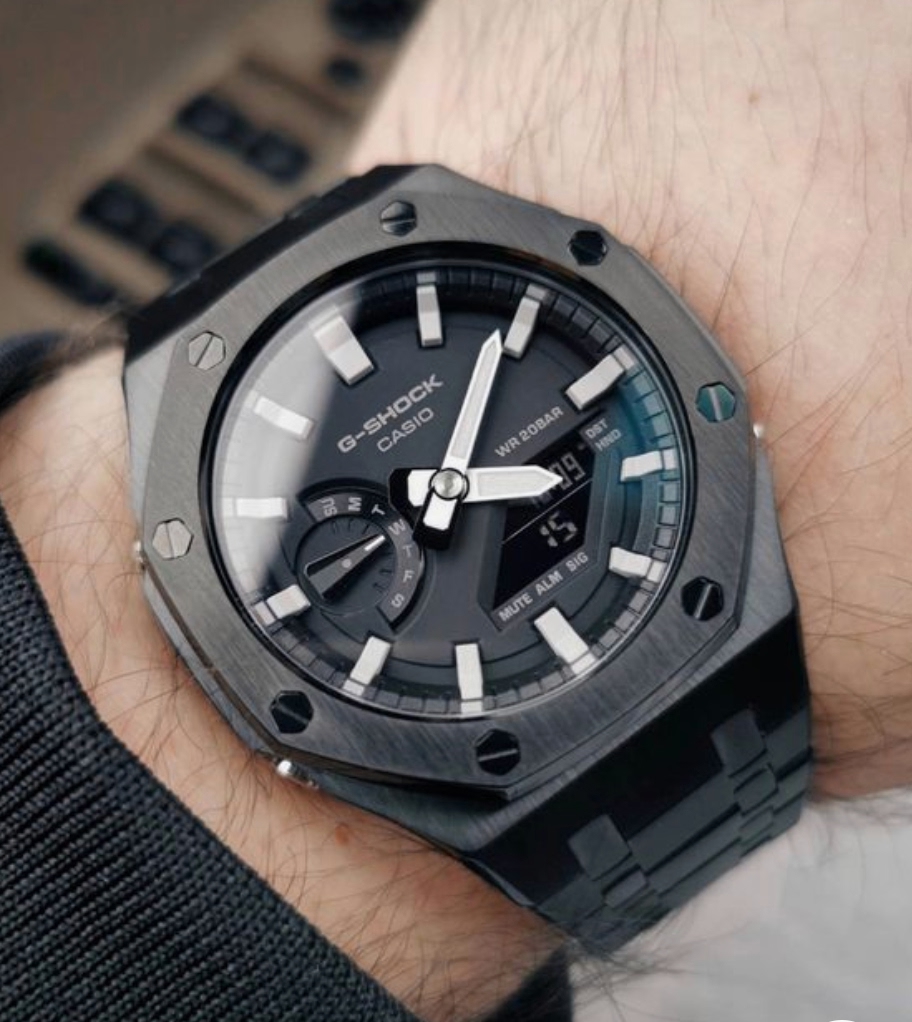 This message has been edited by Cpt Scarlet on 2021-06-03 19:37:03
<!tag blob="addthis.follow.small"> Comments:
view entire thread
Casio GA2100 Oak steel mod
I am a fan of AP, but all do not want to give $ 300,000 for an accessory, so now made some kind of similarity thanks to the excellent metal mod, appreciate my refinement ...
Casio Royal Oak Mod
I bought here in the section of straps, scroll down the page, there is also a video review of how to put this mod on the watch.
Rofl 🤣
Welcome. Humor is always welcome. Nothing wrong with a Casio, a AP from 300K is also ok. Here is an opposite way. You got some AP's, and for fun you wear a Casio G shock. Do not ask me, i have not even a Swatch.
Cpt Scarlet
Cpt Scarlet - It's a shame that you deleted my link when you edited the post, I only wanted to help anyone who is also interested in this modification and how to install it, it was not spam ((((
You're welcome to post about this topic...
but please avoid posting links to commercial sites. Our terms of conduct ask that: Links to commercial sites such as Ebay, dealer sites, etc. are strictly prohibited - posts with these links will be edited or deleted, with or without notification.
Sorry
Sorry, I have not read these conditions, I will not post such links again, thanks for the information
No problem...
It looks an interesting modification, I still enjoy this one ... ...
100%
interesting, I've seen more gold / rose gold / silver and a bunch of cheap multicolored and transparent cases ) ...