<! iframe style="align:center; height: 250px; max-width: 100%; width: 100vw; overflow:hidden;" src="https://storage.googleapis.com/pubzapuscentral/watchprosite/ad/adsGO15/index.html" frameborder="0">
Massimo Dalla Costa
3

<!tag blob="forumpost.visitstar">
my new Vacheron Constantin 42042
When I started collecting watches almost 10 years ago, I soon fell in love for two pieces in particular: Vacheron Constantin Overseas and Glashutte Original Panomatic Lunar. I've speen spending many years since then, buying and selling tons of watches, even pricier than them (Audemars Piguet 15300 or Breguet Marine, among the others) but the VC and the GO had always their little spot on my mind. Here in Italy it's basically IMPOSSIBLE to find them pre-owned in mint conditions so I've been looking for them a long time but never been successful. Some months ago I decided at last to buy a new Panomatic, since I couldn't wait for it anymore and it's sooooo beautiful I didn't mind to spend a couple of thousands Euros more, to finally get it in my hands. And then… a couple of weeks ago… when I had almost lost any hope to find a proper deal… a 42042 Overseas showed itself in Munchen!!! I couldn't wait a single day: it was exactly what I was looking for (I really can't stand the newer reference: it has a wonderful bracelet but i do hate the numbers on the dial and the size ir ridicously large -42mm- for a time-only watch), the right color (blue dial, which in my opinion fits the best: white is too elegant and black is too sporty) and most of all, from the pictures it looked it was in very good conditions. Just a quick call to the seller and then, the next day I took a day-off from work and had a 5-hours drive (luckily my company pays my fuel and highway tolls


) to Deutchland to buy it. Guys I'm madly in love with it!! As I wrote before, I had an AP15300 and I think that the finishes on the Overseas are almost at the same level (I think it can be compared to the AP14790) for a fraction of the price. The case has a nice shape and the bracelet is extremely comfortable (I know that many people prefer the newest bracelet, but the more I see it on my wrist, the more I like it: it's very different from what we are used to see on the other watches and it fits like a glove). The bezel with its trade-mark Maltese cross shape is a sight to behold. The dial is simply stunning: very understated (it doesn't have the sporty look of the following reference), with classy stick markers and straight, slim hands. The color of the diali s mesmerizing: it isn't the usual flashy blue that seems to be so trandy these days; instead it's a dark shade of blue, almost grey. The movement is top notch (sadly not an in-house one, but a thin and finely finished Girard Perregaux anyway). I had/have many watches but this is the first I think that can be the almost perfect everyday-watch: it looks fine both in t-shirt/jeans and in shirt/trousers. I really really really really love it J
Show time, folks…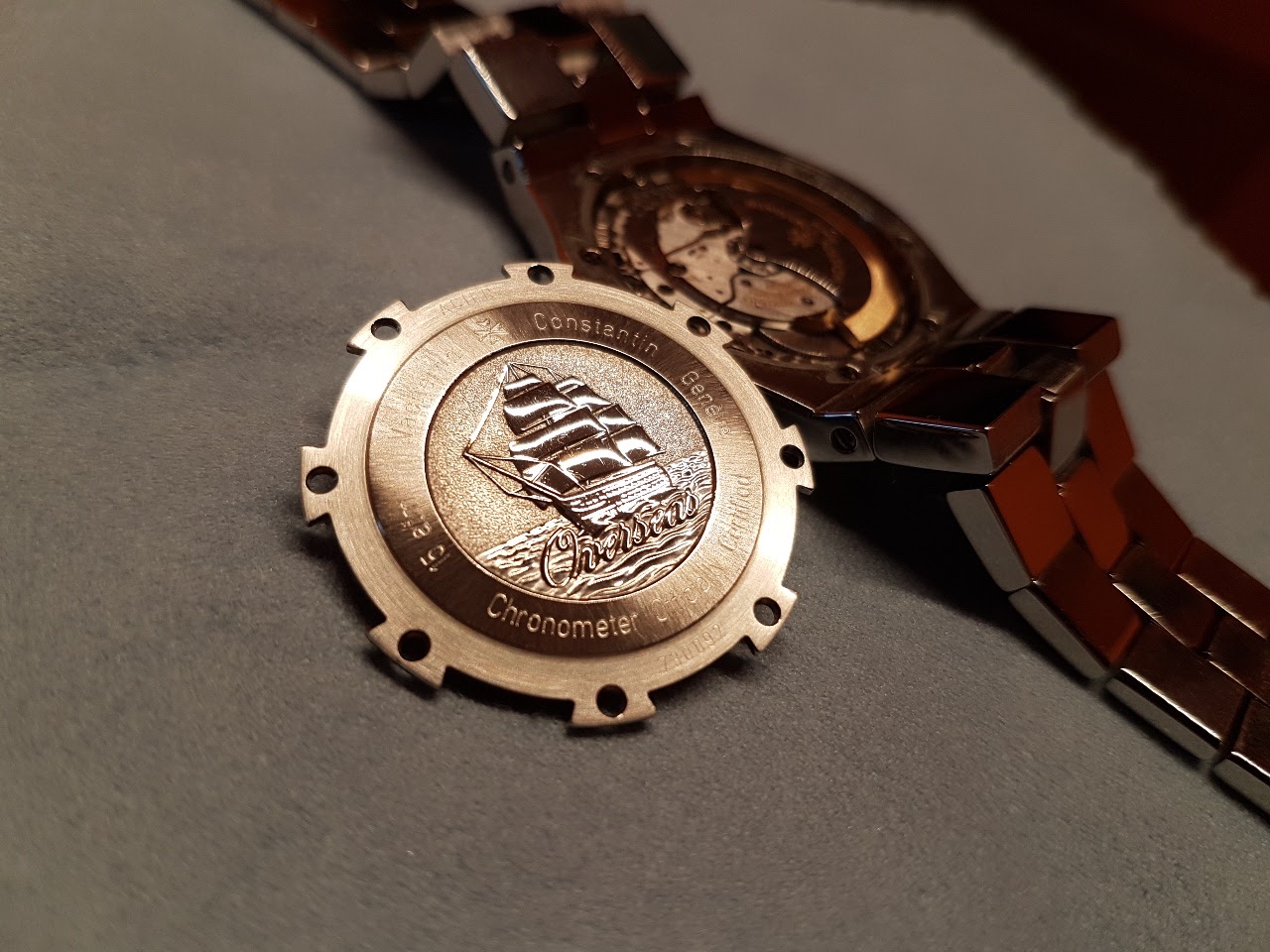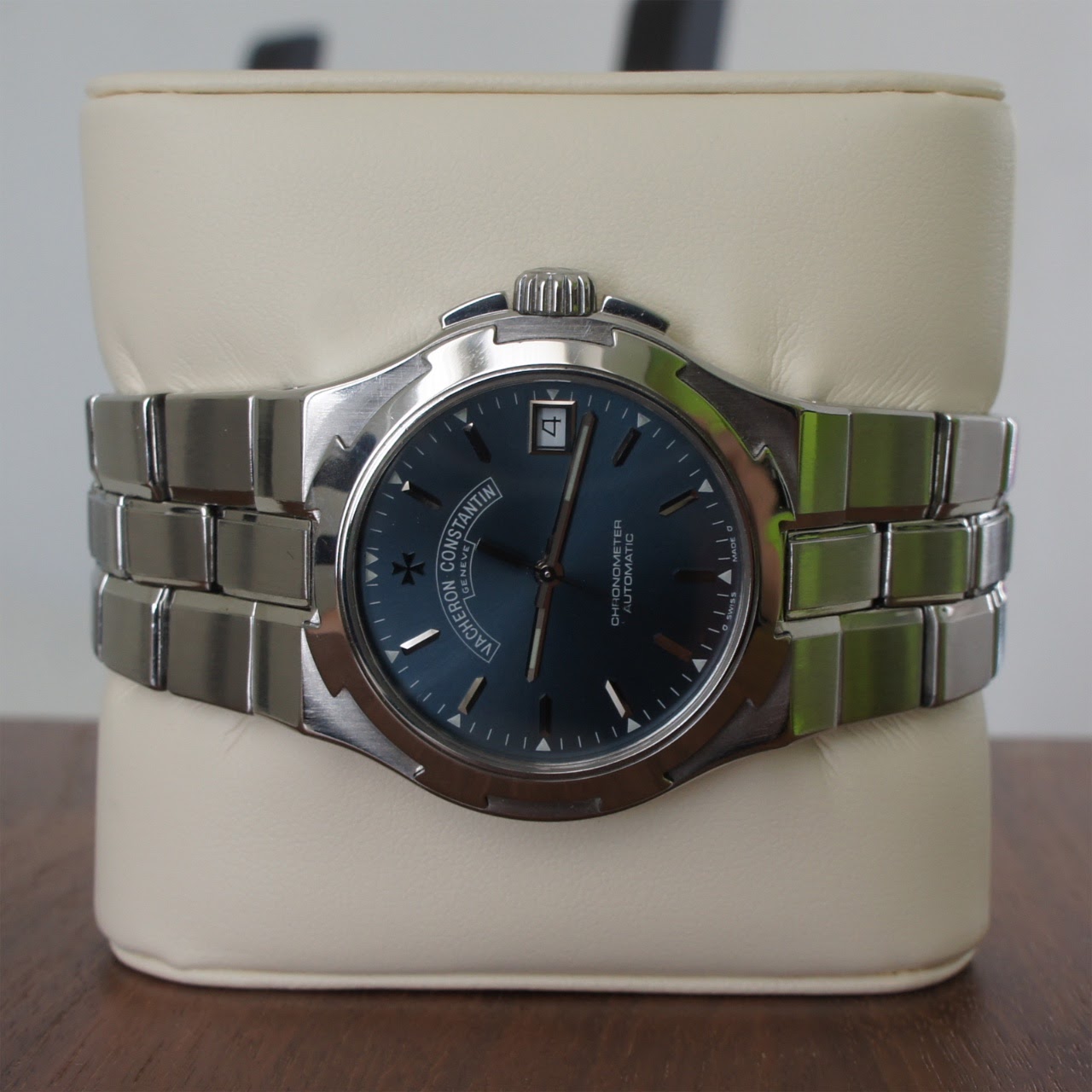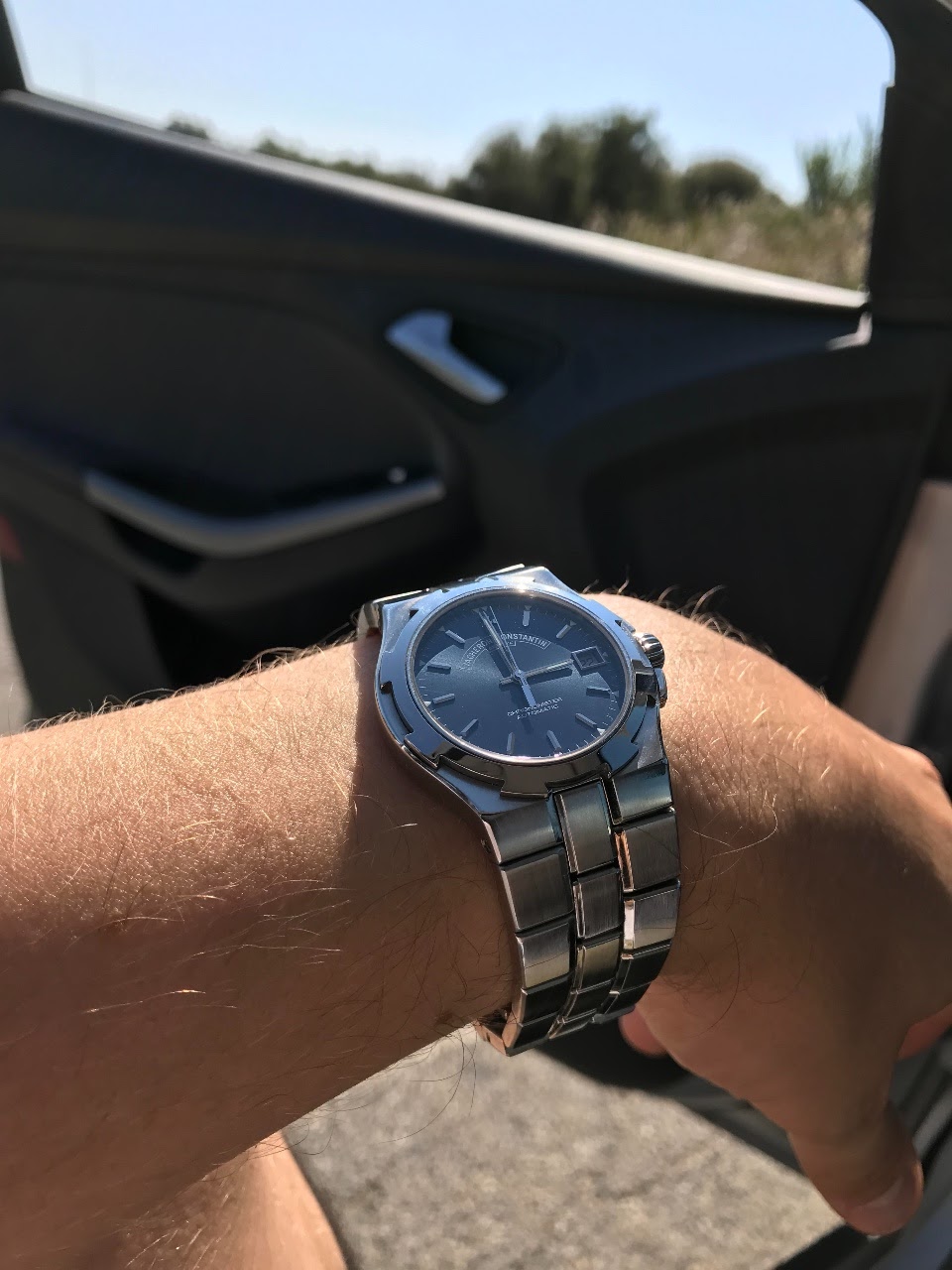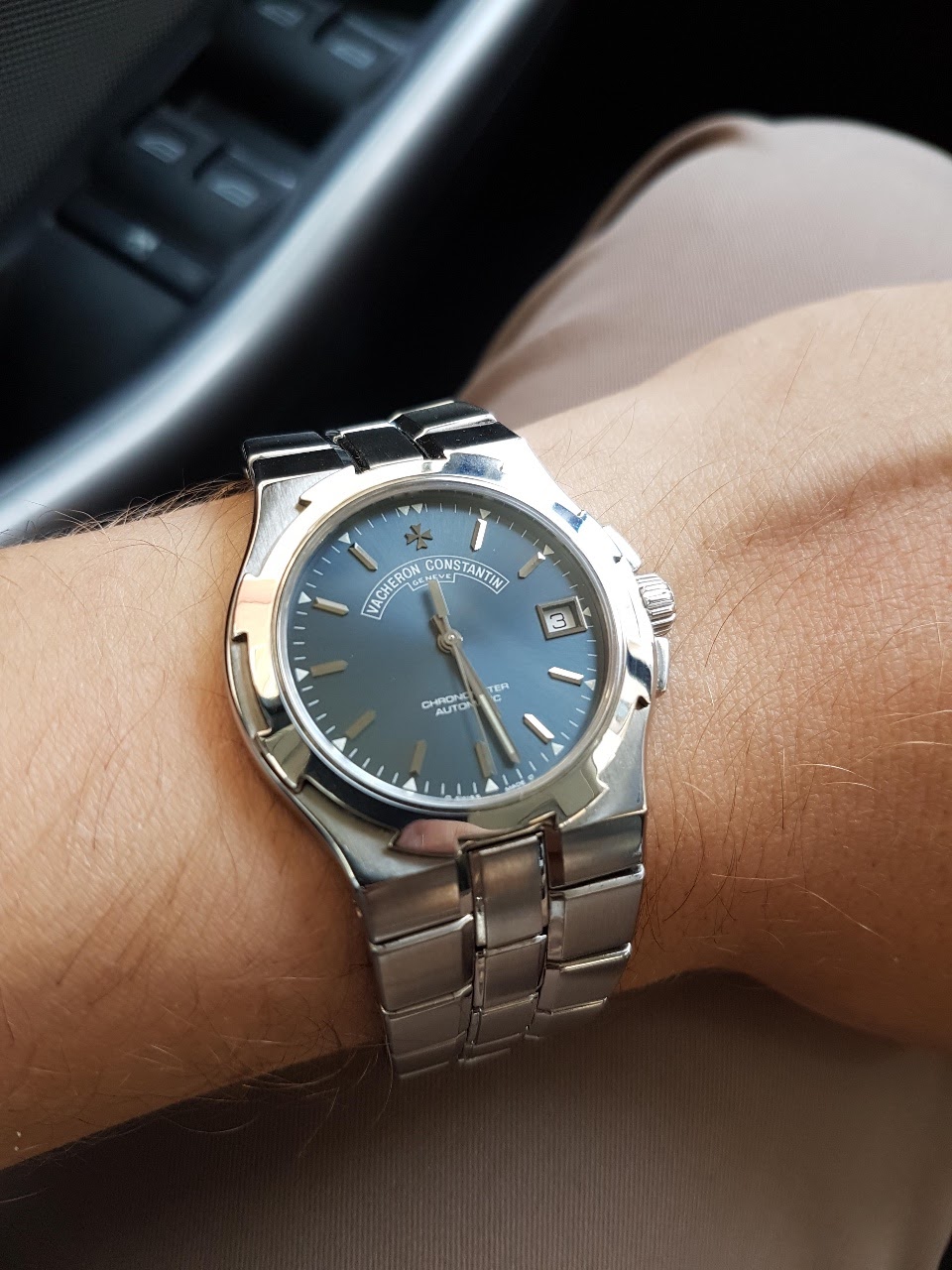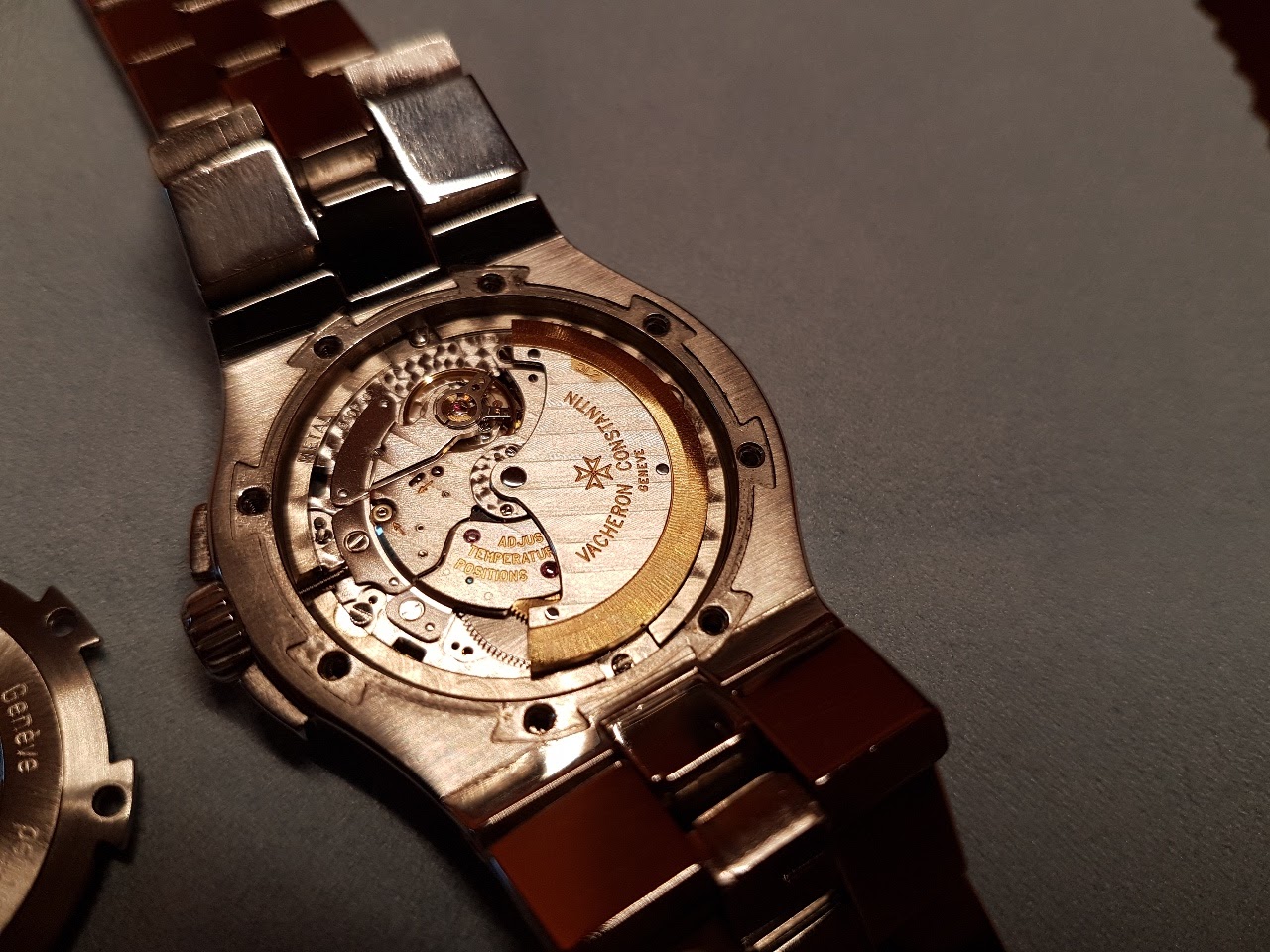 More posts:
<!tag blob="addthis.follow.small"> Comments:
view entire thread
my new Vacheron Constantin 42042
When I started collecting watches almost 10 years ago, I soon fell in love for two pieces in particular: Vacheron Constantin Overseas and Glashutte Original Panomatic Lunar. I've speen spending many years since then, buying and selling tons of watches, ev...
Great watch
You said everything, it's still one of those watches to buy; affordable, snobbish and high end I truly love integrated bracelets watches, and VC made a great job with this one. The only con i could find is the central link that's not as impressive as the ...
Congratulations
It\'s always VERY satisfying to get a log awaited piece. I hope it lives up to your anticipation Wear in good health! PS we won\'t tel the boss about your 5hour drive on the company\'s cost. Let\'s hope he/she is not a PURISTSPRO reader (would be a bit aw...
First Gen Overseas Love
Thank-you for taking the time to share your Gen 1 OS. I hope you were able to get the original boxes and chronometer certificate. Your enthusiasm led me to realize that I've had six of these beauties pass through my collection over the years (42042/42040/...
Sizes of the VC Overseas V1
Hi - I'd like to ask the OP and others on the sizes of these watches and variants. I've seen versions for sale that state they are 42052 but 37mm width. And others that offer the 42052 as 35mm And 42040 as 36mm. And that the 42042 is the version with 37mm...
Answers on sizes.
I've dug around and have more conclusive answers on sizes. 42042 42040 = 37mm 42052 = 35mm Dial of military / numbered edition of the Overseas first addition include lume marker to the right of the date window. 35mm versions do not have this lume marker, ...