<!iframe style="align:center; height: 250px; max-width: 100%; width: 100vw; overflow:hidden;" src="https://storage.googleapis.com/pubzapuscentral/watchprosite/ad/adsGO10/index.html" frameborder="0">

Tick Talk
1779

<!tag blob="forumpost.visitstar">
CHRONOMÈTRE ROYAL; Caramba! A Tale of Two Watches

CHRONOMÈTRE ROYAL; Caramba! A Tale of Two Watches


This story is the latest in a series on the rich history of Brasil's purchase clubs for Vacheron & Constantin watches circa 1900. This edition addresses an interesting subset of the subscription watches produced for Casa Standard, also Patek Philippe for Gondolo & Labouriau, which featured the owner's name enamelled on their dials.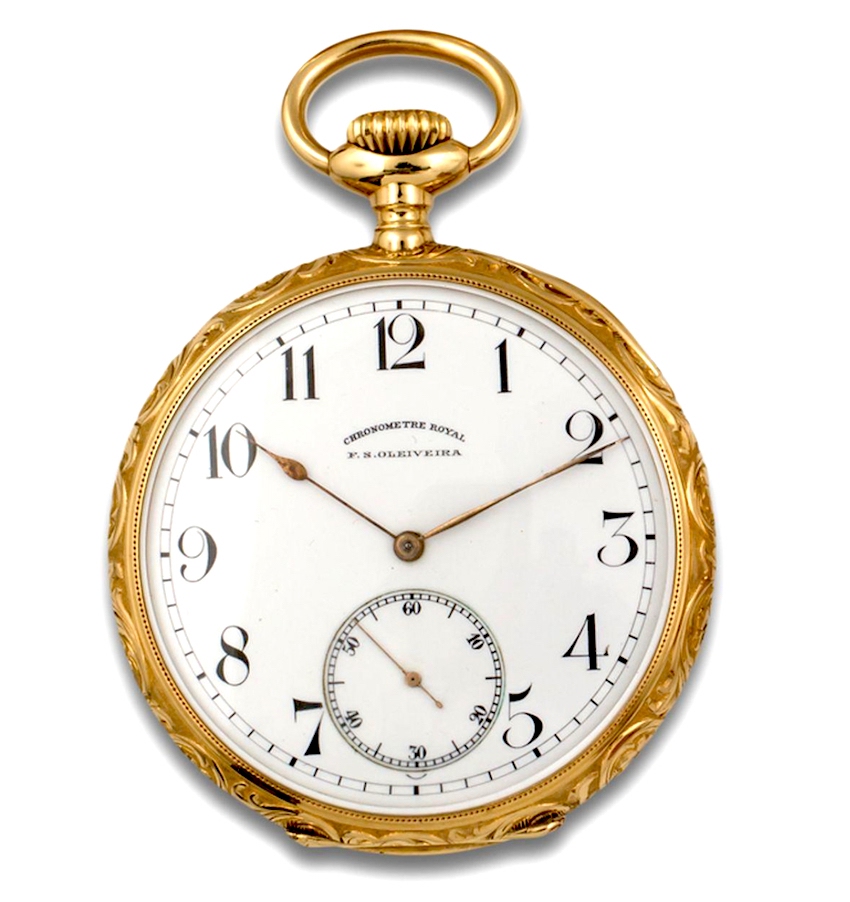 Ansorena photo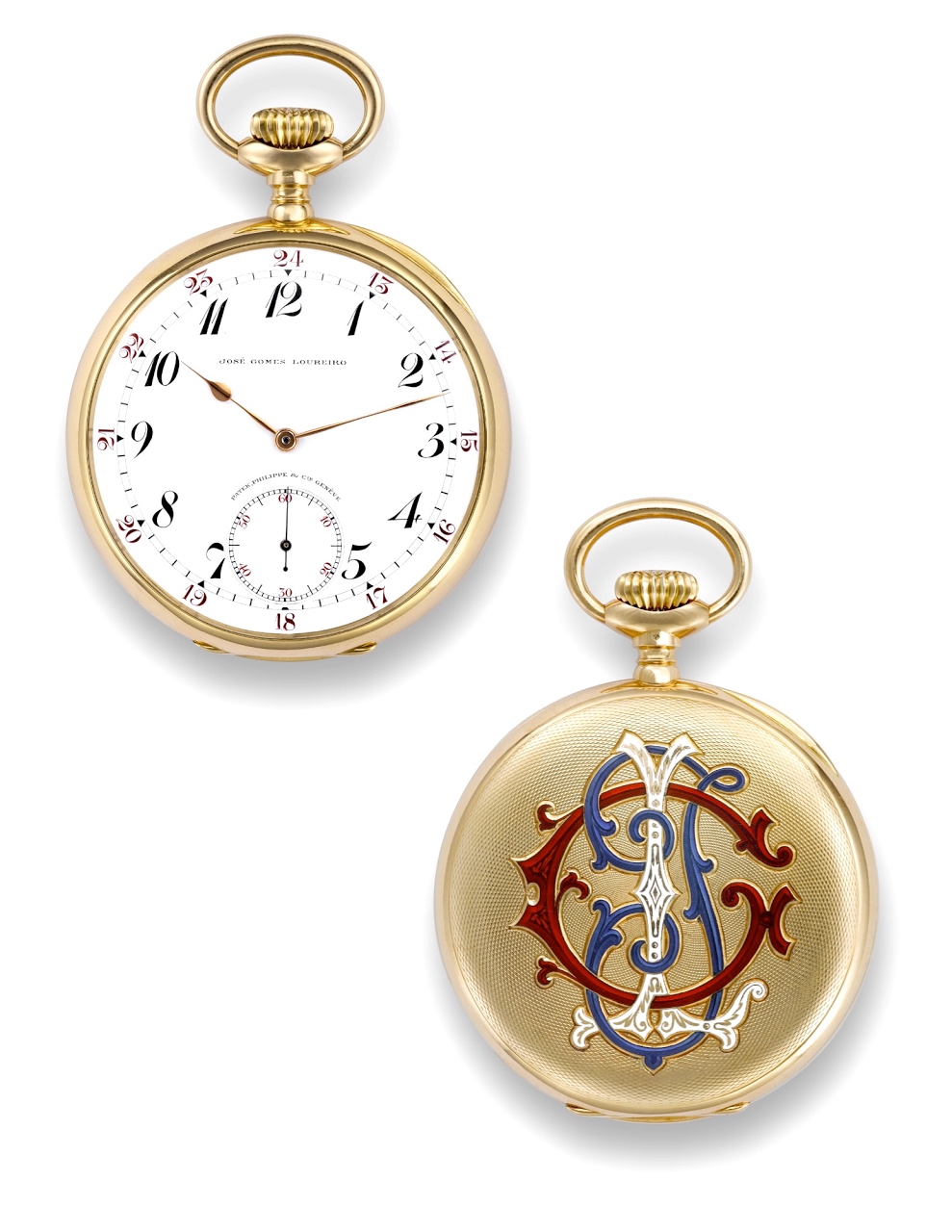 Antiquorum photo
Thanks to the newspaper archives of the Brasilian National Library, the stories of those people can sometimes be discovered. For example, this Vacheron & Constantin Chronometre Royal displays, in place of the Manufacture's name, that of its owner; Julio Antunes de Oliveira , and the date of March 6th, 1909.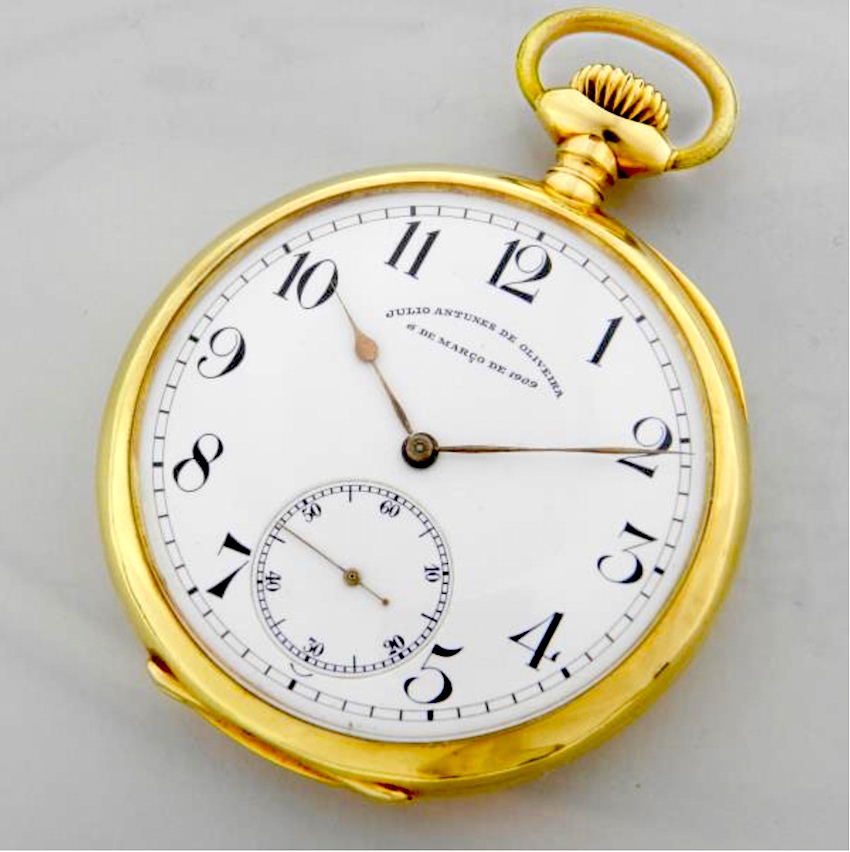 Google Images Photo
The newspaper A Imprensa confirmed, in the edition of March 7th, 1909, that senior de Oliveira of Guarantinguetá, São Paulo, was the winner of that week's watch draw for Casa Standard Club G. The gentleman thus received his watch for the amount he had paid up to that draw, saving the remaining six weekly payments of 6$400 réis.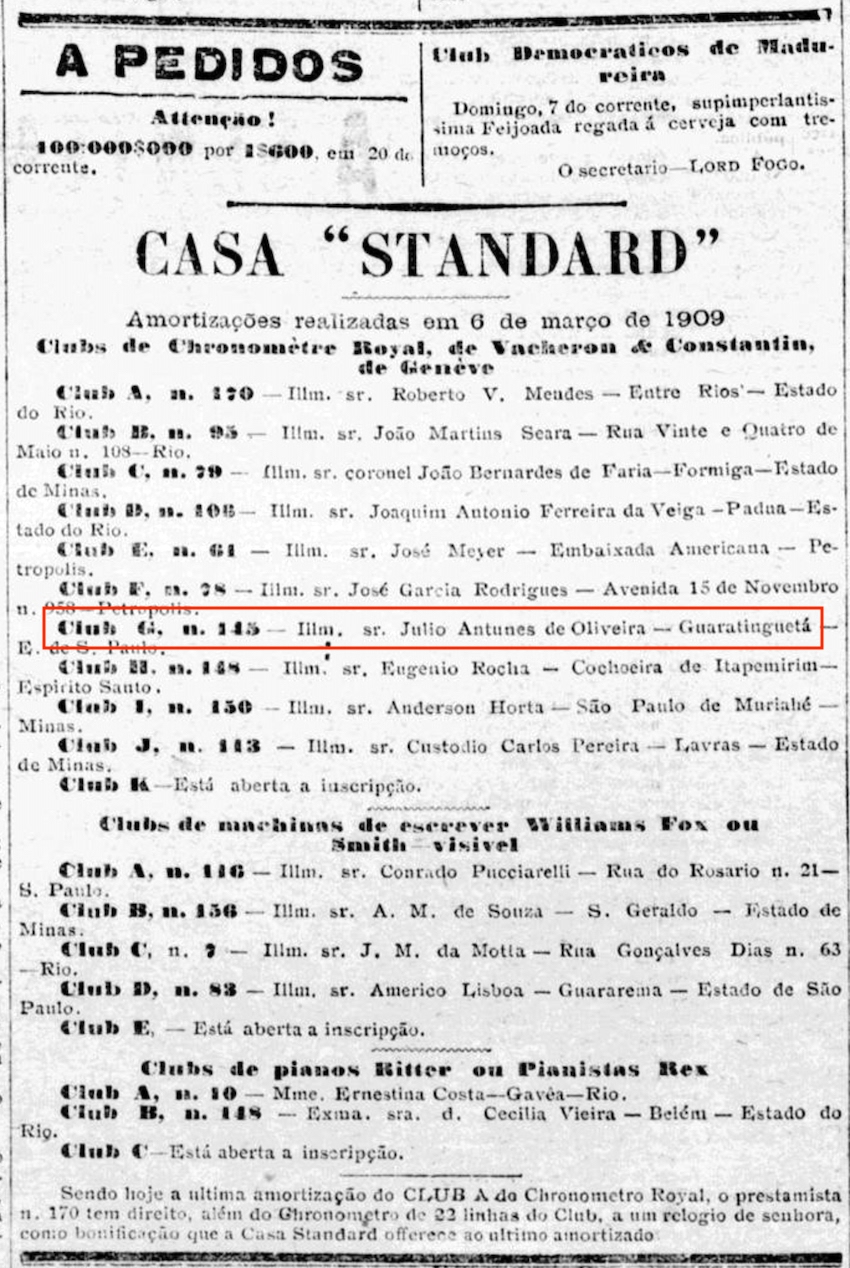 National Archives of Brasil
Several watch clubs were ongoing at any one time, each limited to 180 members over 79 weeks. The clubs were inaugurated with a draw for a free watch while the remaining 179 members paid their first instalment and hoped they would be drawn the following week. Even being the last member, and the only subscriber to pay the full amount, wasn't a complete disappointment as revealed in this footnote to the announcement:
"Today being the last amortization of Chronometro Royal Club A, lender no. 170 is entitled, in addition to the 22-ligne chronometer of the Club, to a ladies watch as a bonus from Casa Standard to the last amortized."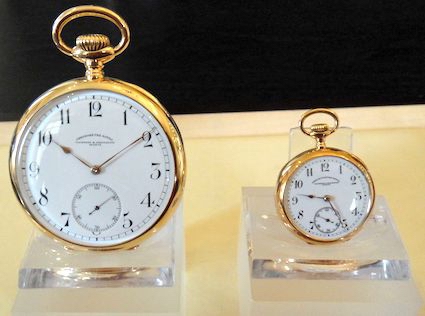 Unknown Source
What remains unknown to this writer is the process by which named dials or engraved and enamelled cases were obtained. This was not normal practice for they are rare in comparison to the numbers of standard subscription watches. Was it arranged at the time of entering the club or when their subscription number was drawn? In either event, the owner would be required to wait many additional months for Vacheron & Constantin in Geneva to have their special order manufactured and forwarded by steamship to Brasil.
An interesting relationship existed between the club lotteries and Brasil's national lottery. To demonstrate their impartiality, club administrators tied their winning numbers to those drawn in the official national lottery. This system of determining winning numbers was also used by the illegal street lottery "Jogo do Bicho". While the merchandise clubs have long gone, the street lottery still thrives today in the hands of organized crime. And, as we shall soon see, this implied impartiality may not have actually been a reality.
Having whetted your appetite, I hope you will follow along as we trace another named dial; that of Alfredo Pinto da Silva . Unlike the Oliveira example, this dial retains the Manufacture's name and Chronometre Royal logo, while the name is added beneath.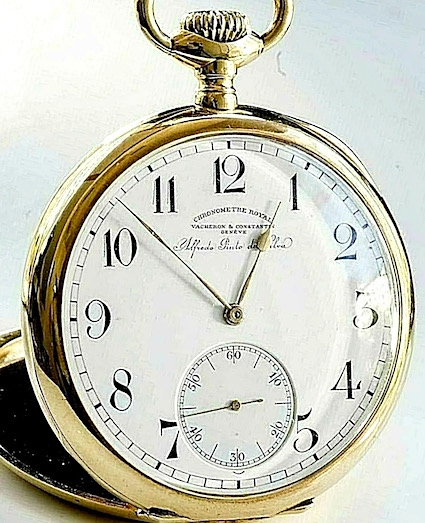 Google Images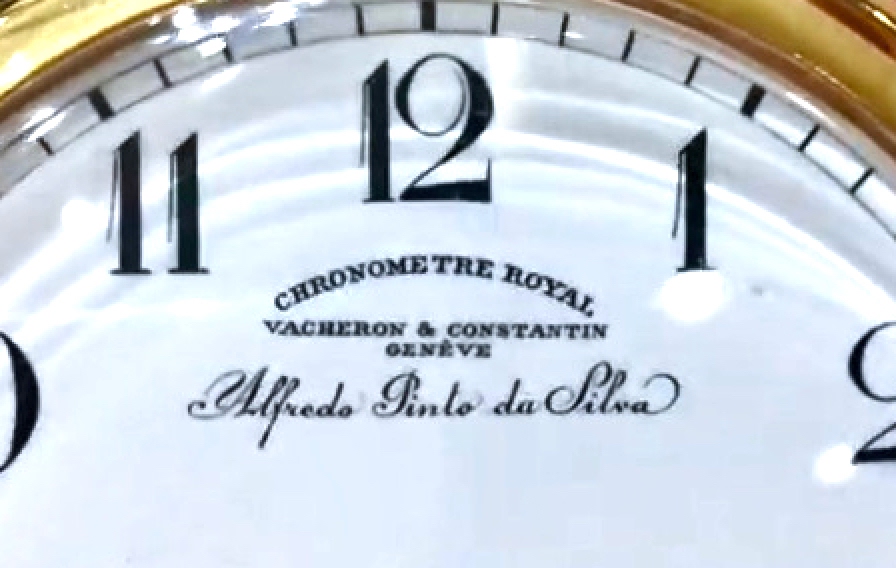 The newspapers reveal the story of da Silva and his watch. Imagine you are the new owner of a prestigious and valuable gold watch bearing your name on the face and your enamelled initials on the back. You would, of course, wear it proudly; your head held a little higher and your walk a little more swaggering. Well, someone noticed. This byline appeared in the March 6th, 1912, edition of A Imprensa: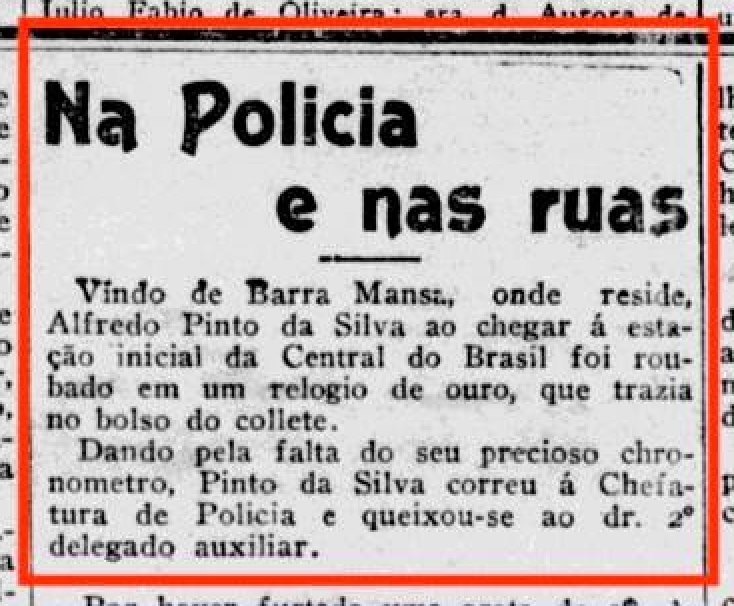 National Archives of Brasil
"At the Police and In the Streets. Coming from Barra Mansa where he resides, Alfredo Pinto da Silva, when he arrived at the first station of Central Brasil had stolen a gold watch, which he carried in his vest pocket. Noticing his precious chronometer missing, Pinto da Silva ran to the Police Headquarters and complained to the 2nd Assistant Deputy."
One would naturally feel outrage at the theft and a great deal of sympathy for senior da Silva. That was my inclination until I learned more about this character and his connection with Casa Standard, the sponsors of Vacheron & Constantin subscription purchase clubs in Brasil.
Sr. da Silva appears in the newspapers as early as 1905 with reports of his travels as a tax agent for the Ministry of Finance, responsible for supervising the collection of Brasil's national consumption tax. For several years thereafter he left a crumb trail of published notices for his activities in this capacity.
The fall of Casa Standard in 1915 led to cries from nearly 7,000 subscription investors, referred to as "lenders" in Casa Standard's literature, demanding the delivery of their products or the return of their funds. As neither happened, numerous government and media inquiries resulted.
Laterna: Diario Vespertino of Rio de Janeiro, in April of 1917, called for an official inquiry into the improbable coincidence that a fine levied on the firm Carlos Araujo & C. by the Minister of Finance for "flagrant selling offences" went uncollected, apparently abandoned by the regional tax supervisor Alfredo Pinto da Silva, while the same official received a payment of 1:500$000 for services rendered to Carlos Araujo & C. as their "agent".
The article noted da Silva was also the agent for another scandalized merchant; Casa Standard, which was found to be enormously arrears in taxes upon their bankruptcy. The allegation made by the newspaper was that this official had been "shamefully bought" by the firms.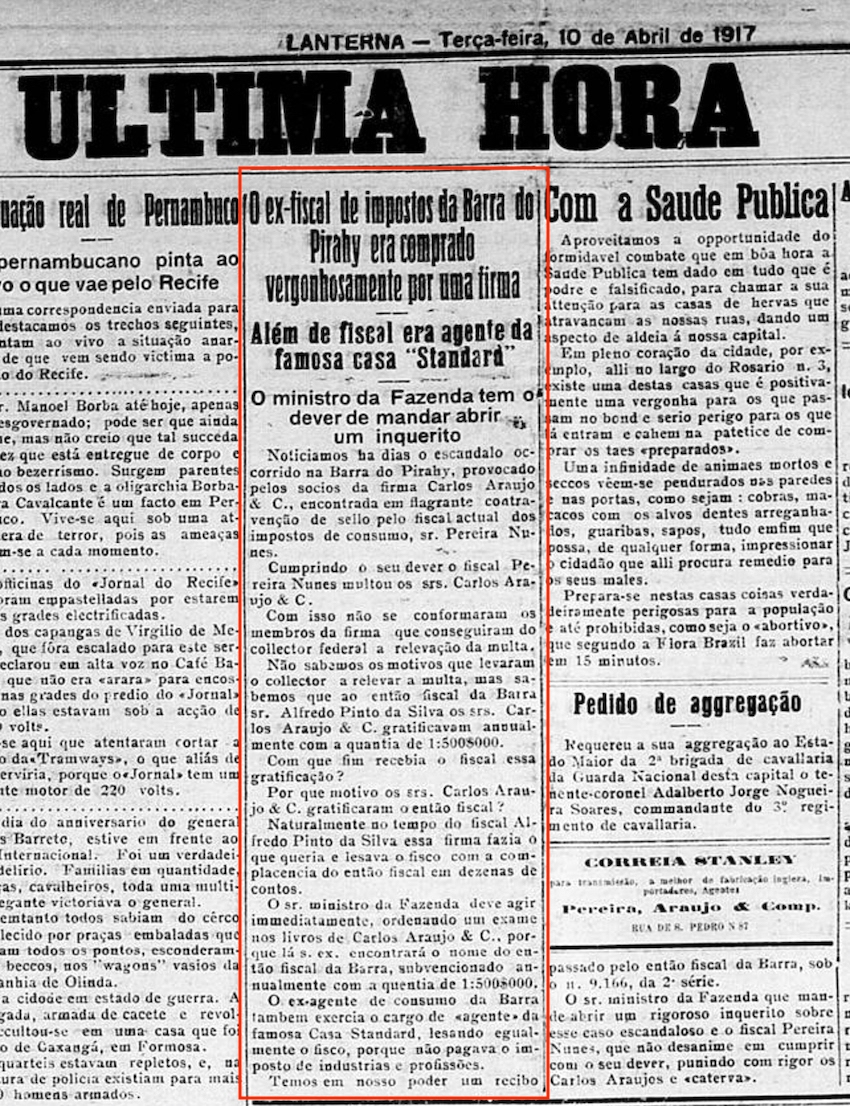 National Archives of Brasil
The government responded in September with a discrete notice that tax inspector Alfredo Pinto da Silva received a warning for "the irregularities and abandonment" found during an inspection of the records. With such a limp response, it appears that sr. da Silva was what we'd call today a "made man".
A more substantial inquiry was ongoing in the Chamber of Deputies since March. Led by dr. Mauricio de Lacerda, far more wide-ranging allegations were surfacing about corruption within the entire Companhia de Loterias Nacionaes do Brasil, focusing on large payments made to its directors by A. Campos & C. of Casa Standard through shell companies and sham contracts.
Sr. de Lacerda also offered up another "made man"; Alberto Saraiva da Fonseca, who had been granted control of the National Lottery Company by the government while also being president of Casa Standard. Describing what would later be known as a Ponzi scheme, sr. de Lacerda recounted large payments made to the directors which greatly reduced the company's capital. Maintaining daily operations, the cloak of normalcy, was accomplished by expanding the numbers of Clubs and their weekly subscribers. Everything was offered, from typewriters to automobiles…and watches. The resulting collapse was inevitable and, just as inevitable, the subscription investors and product suppliers were the ones who lost out.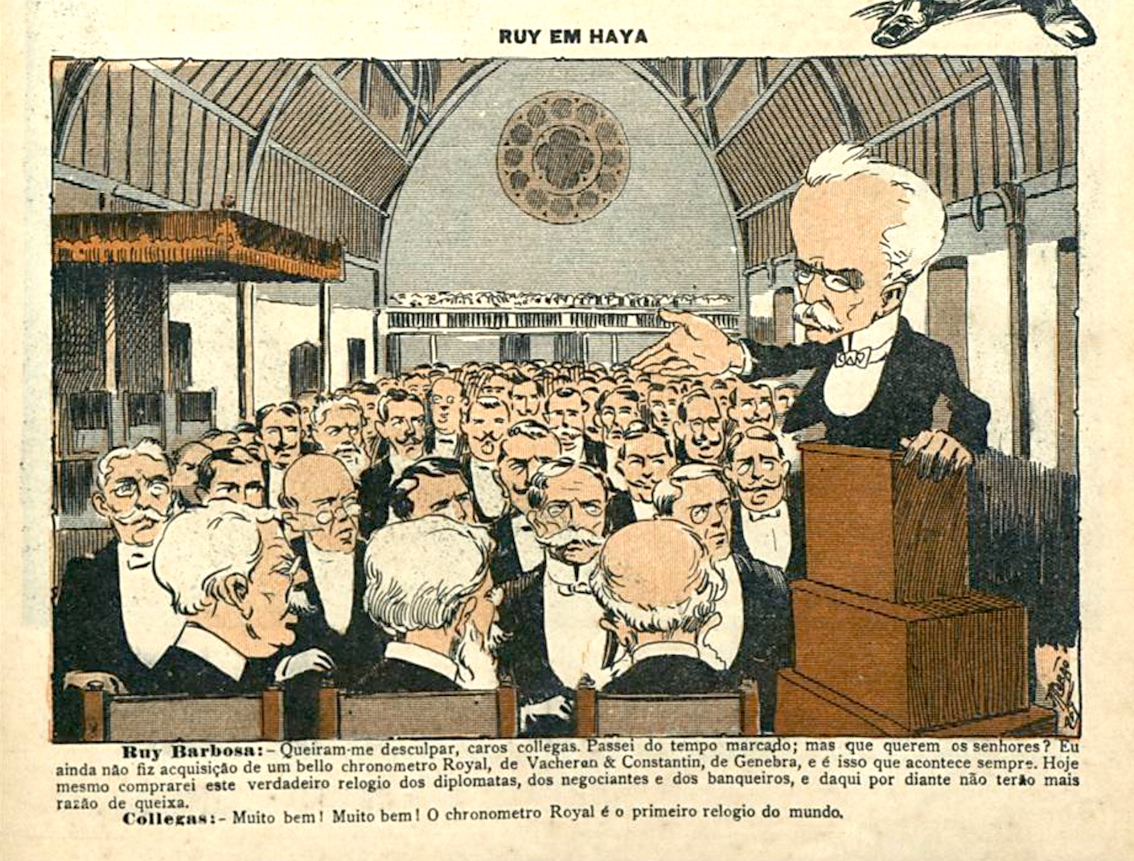 National Archives of Brasil
Ruy in The Hague
"Ruy Barbosa: Please excuse me, dear colleagues. I passed the appointed time; but what do you want? I have not yet acquired a beautiful chronometro Royal from Vacheron & Constantin of Geneva and that is what always happens. Today I will buy this watch of diplomats, businessmen and bankers, and from now on you will have no more reason to complain.
Colleagues: Very well! Very well! The chronometro Royal is the world's first watch."
This advertisement for the Chronometre Royal provides an ironic connection with the Fonseca dynasty. The speaker, Senator Ruy Barbosa, was a respected diplomat and civil libertarian who first ran for President of Brazil in the 1910 election. He lost by the narrowest margin to Field Marshal Hermes Rodrigues da Fonseca in what some historians have labeled a rigged election. The Fonseca family, centred in Rio de Janeiro, was extremely powerful both militarily and politically. Hermes' uncle, Field Marshal Deodoro da Fonseca, led the coup which deposed the monarchy in 1889, becoming the new Republic's first President. After many scandalous acts, including selling state assets, Deodoro was forced to resign.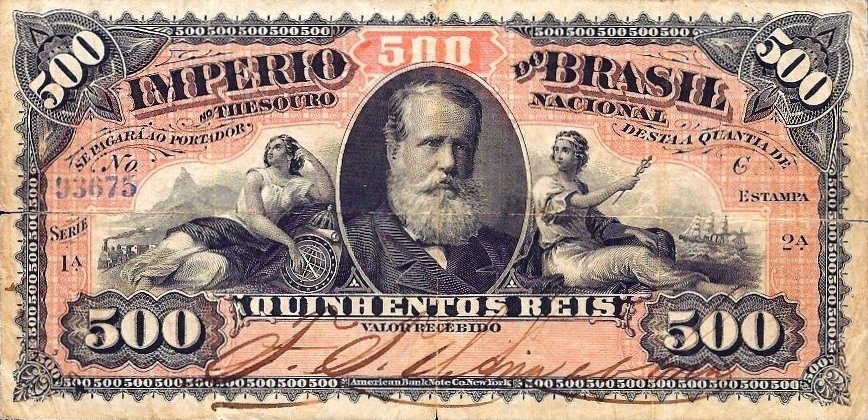 Wikipedia Photo, Emperor Pedro II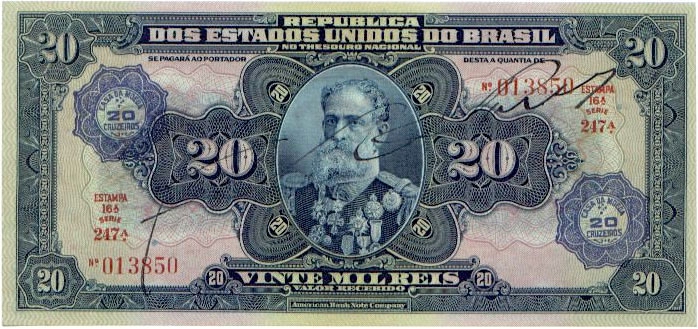 Wikipedia Photo, Marshal Deodoro da Fonseca
Knowledge of the fall of Casa Standard illuminates a notation made by Charles Constantin in the Annales Vacheron et Constantin for 1937 regarding 300 unused movements of 22-lignes "prepared for Brasil" that had languished in storage since 1914. This abandoned order was finally reconciled 23 years later through the creation of a series of nautical-styled desk watches.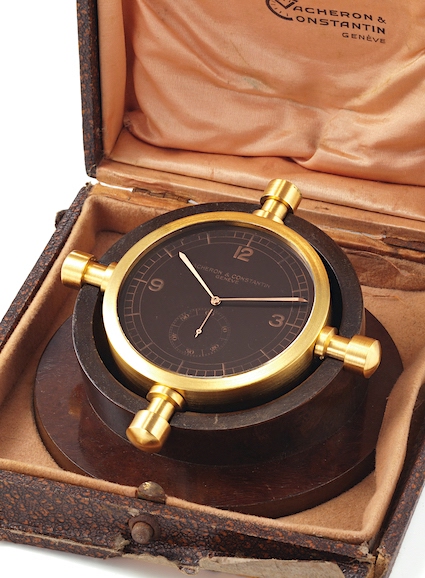 Antiquorum Photo
In light of these facts, should one consider da Silva's stolen watch more a case of well-deserved karma? Knowing the nature of his relationship with Casa Standard, I wonder if the watch may not have been obtained through the Clubs, but was given as a gift for services rendered. Regardless of the ignobility of those who possessed this Chronometre Royal, that it survives at all is a credit to those cared enough to safeguard it for over one hundred years, and for that I am thankful.
Tick Talk
©20 Feb 2021
More posts: