cazalea
[Seiko Moderator]
15135

<!tag blob="forumpost.visitstar">
High Tide Today
We went for a walk down by the bay, and the water was right up to the edge of the docks and walking paths.
Looking west,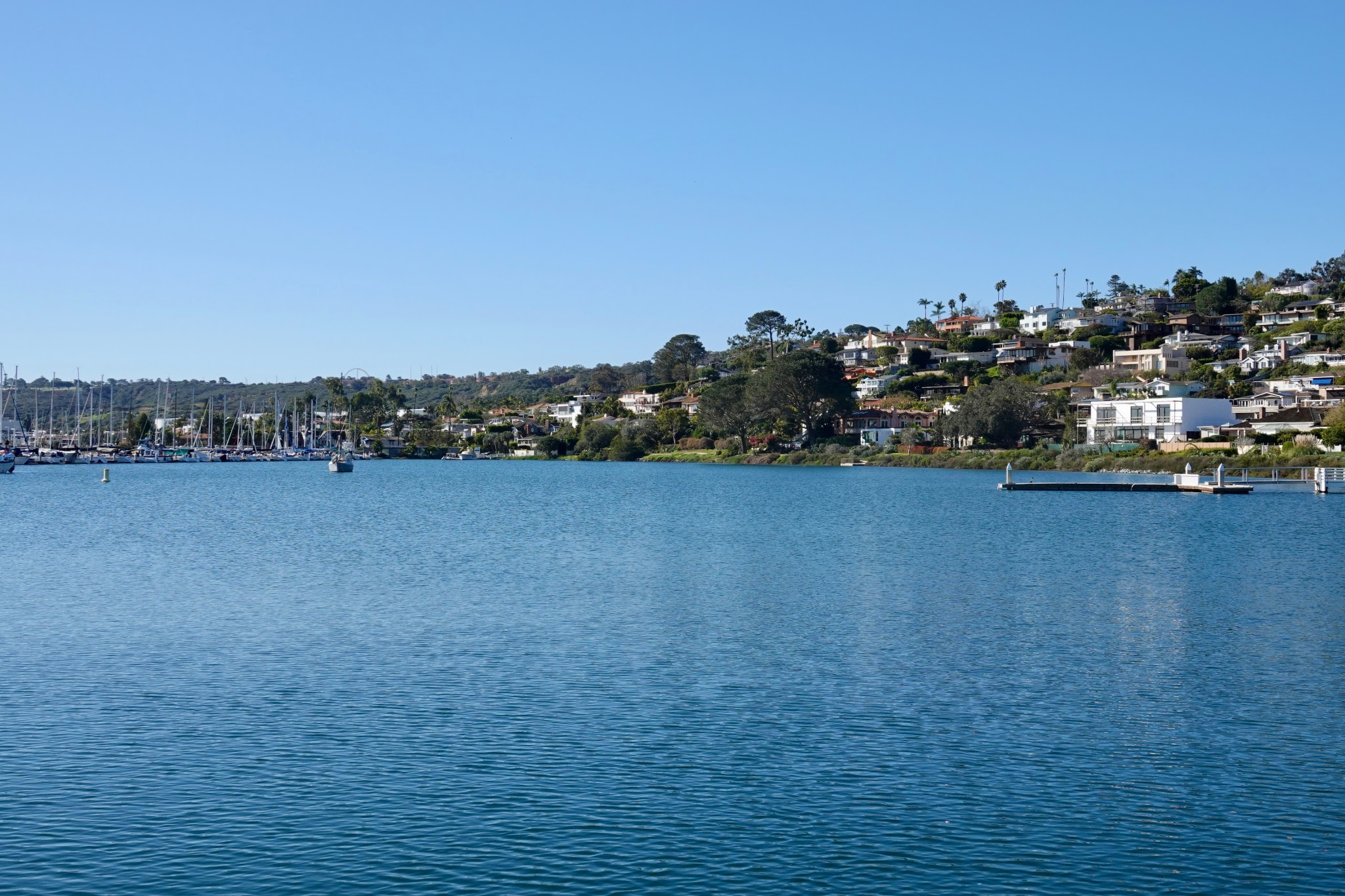 you can see if the water came up much higher the dock ramp would have to go downhill towards shore (it would break off)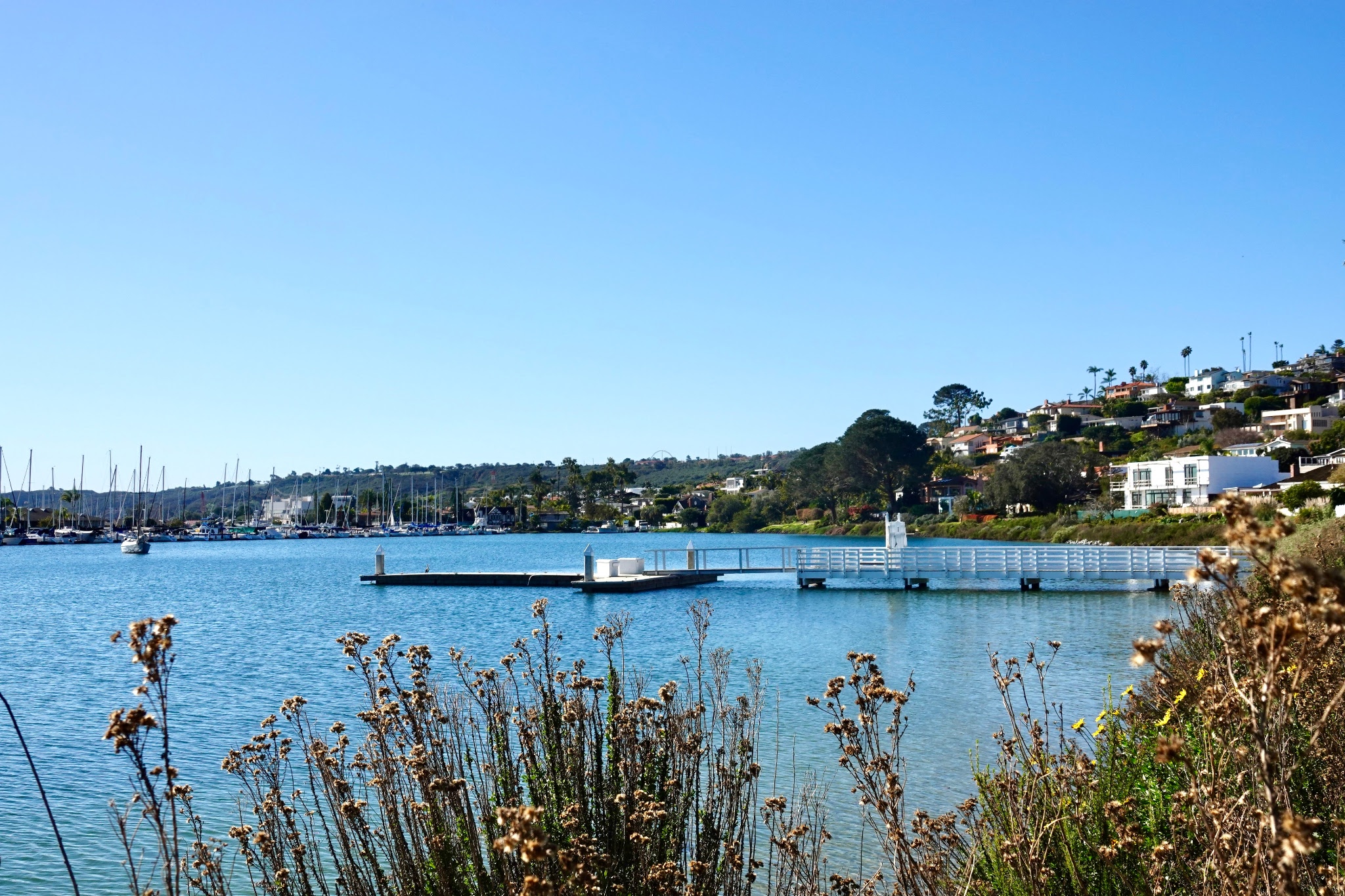 The water was sparkling.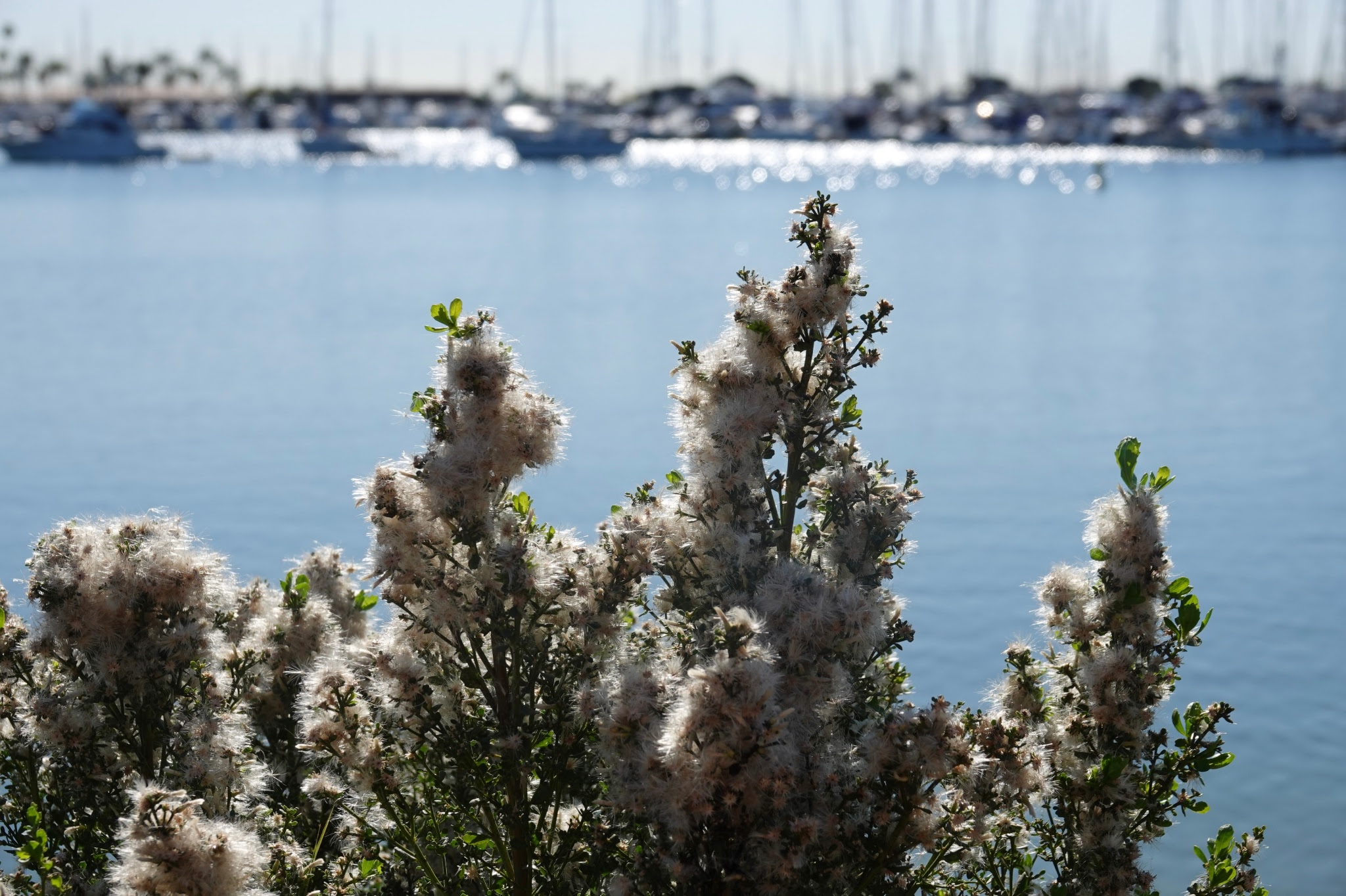 We looked at the water but there wasn't much happening. So we looked UPwards, where there's a whole other world to enter, which we don't normally see.
I found (as usual) a whole assortment of hummingbirds.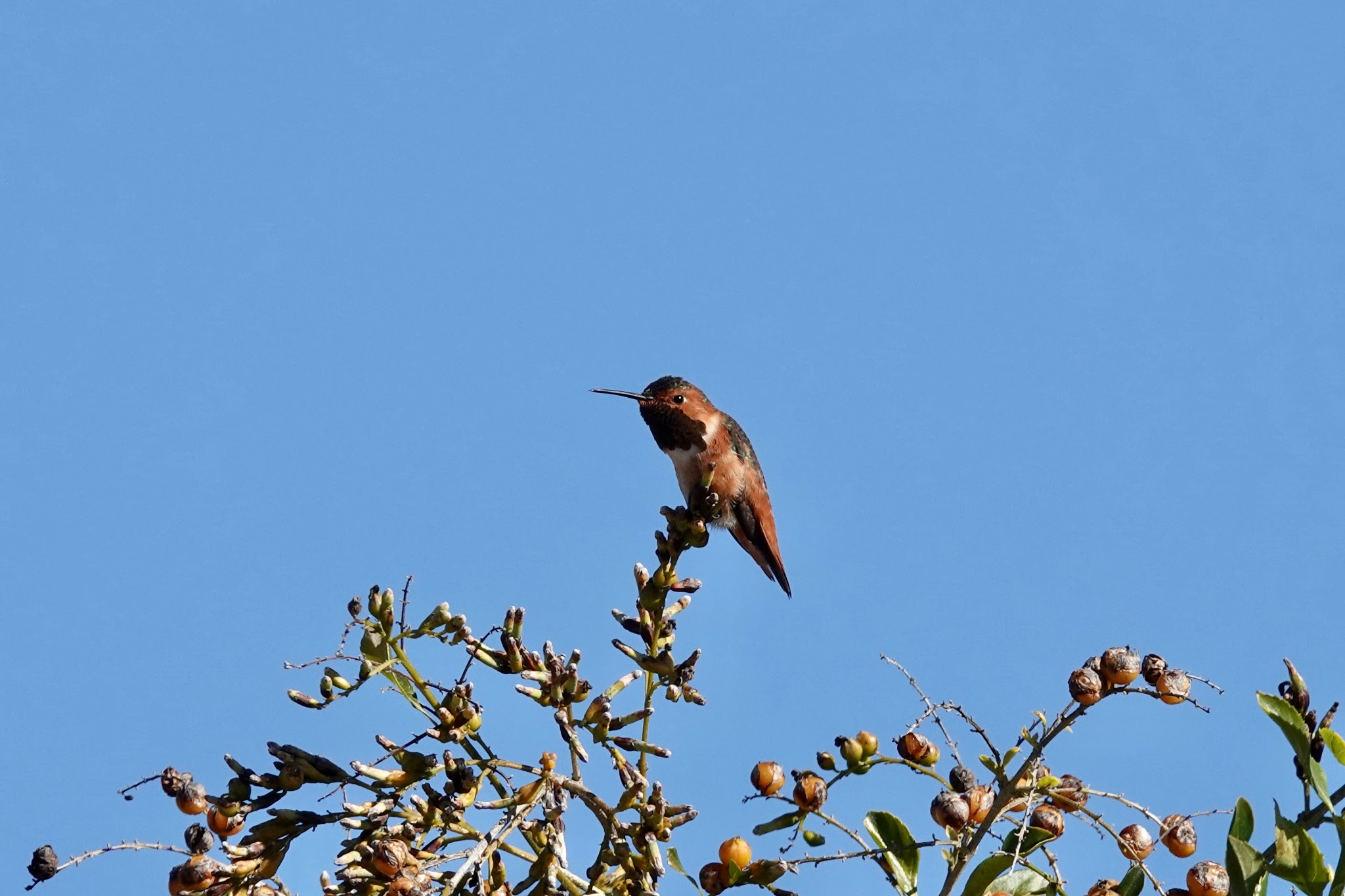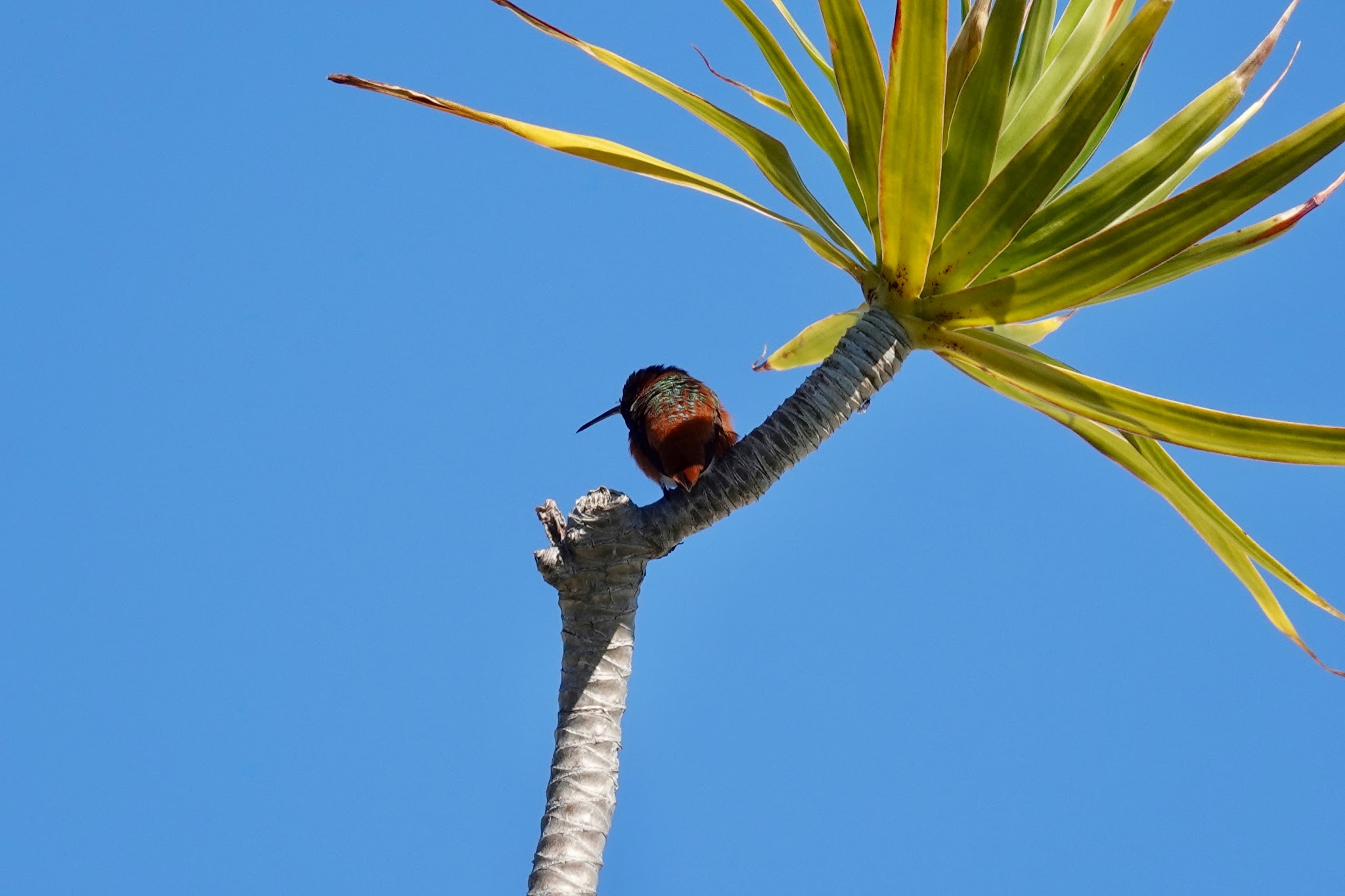 Bees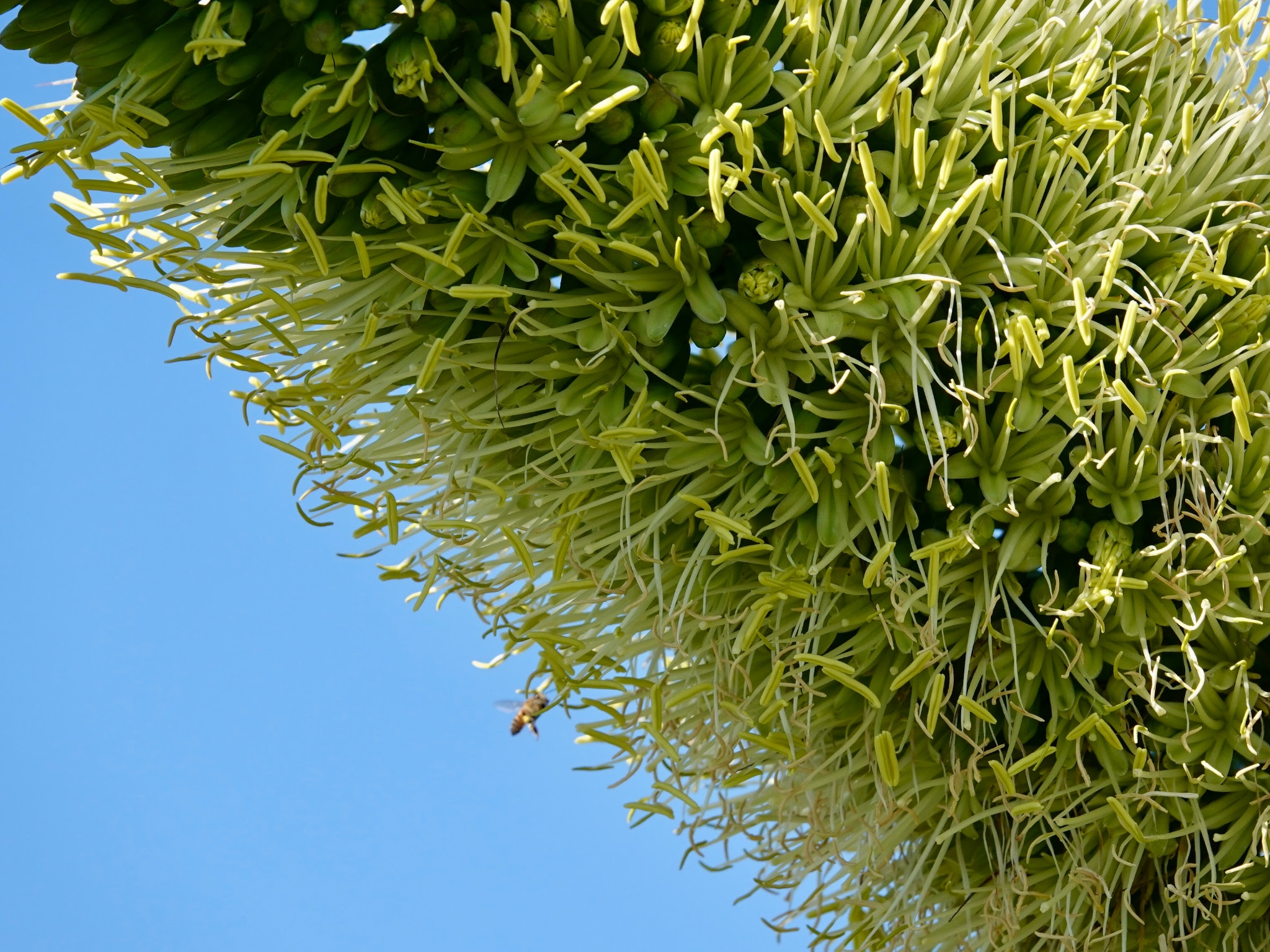 A rare in-flight photo! Bees AND Hummer.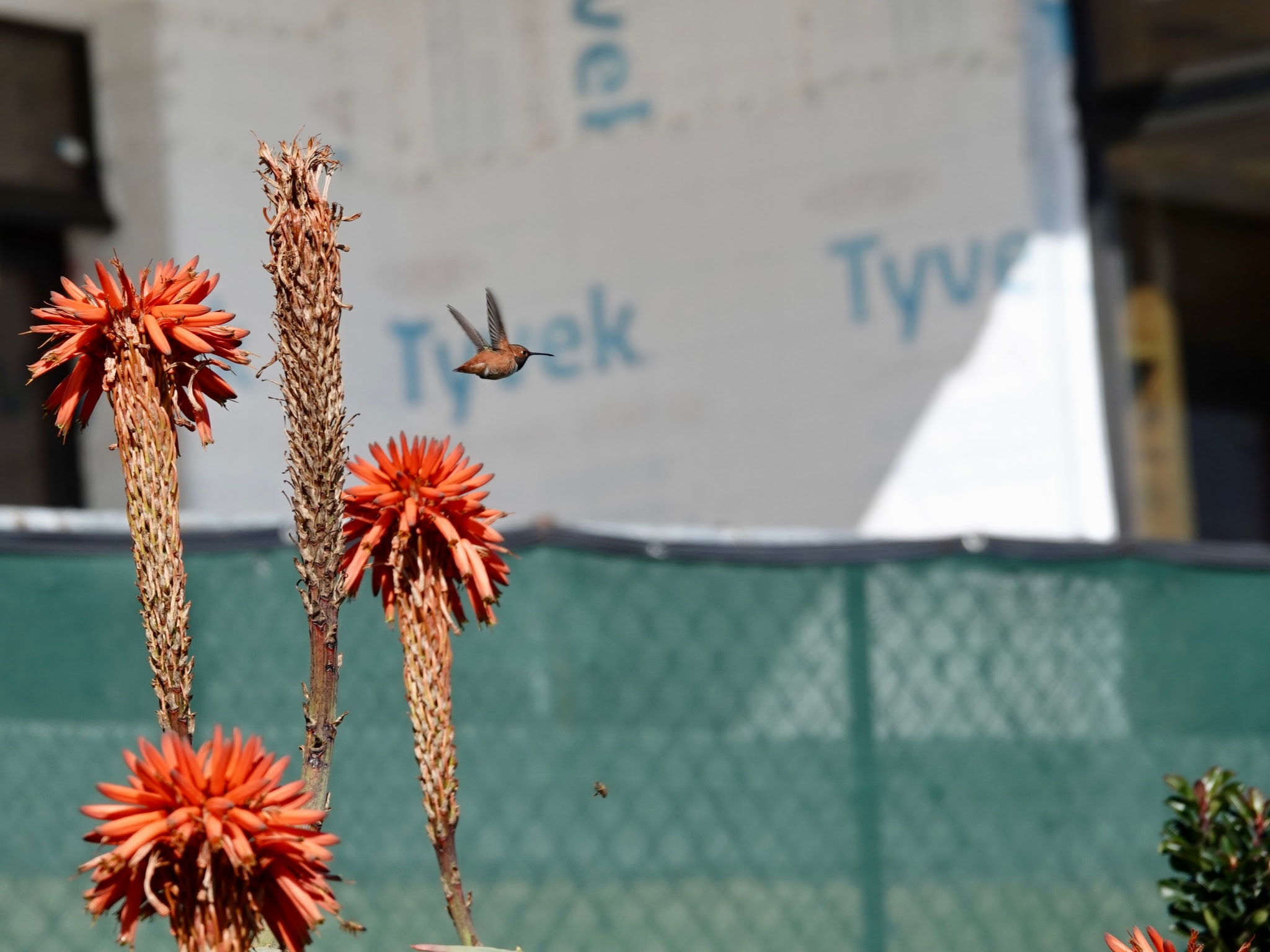 And a giant raptor, high overhead. I shot blindly upwards a couple times and was lucky to score this photo.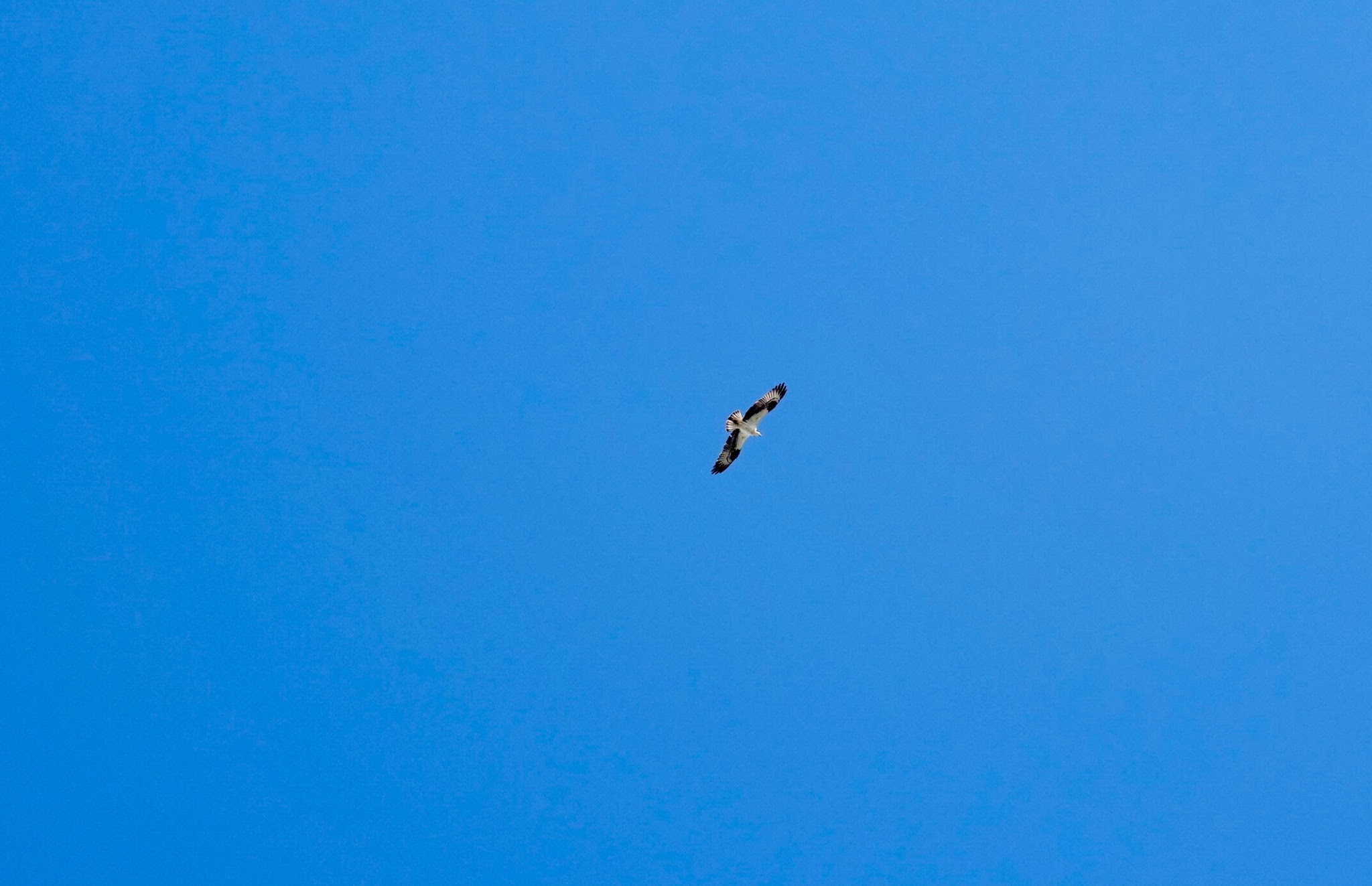 This hummer watched carefully throughout the raptor photo session.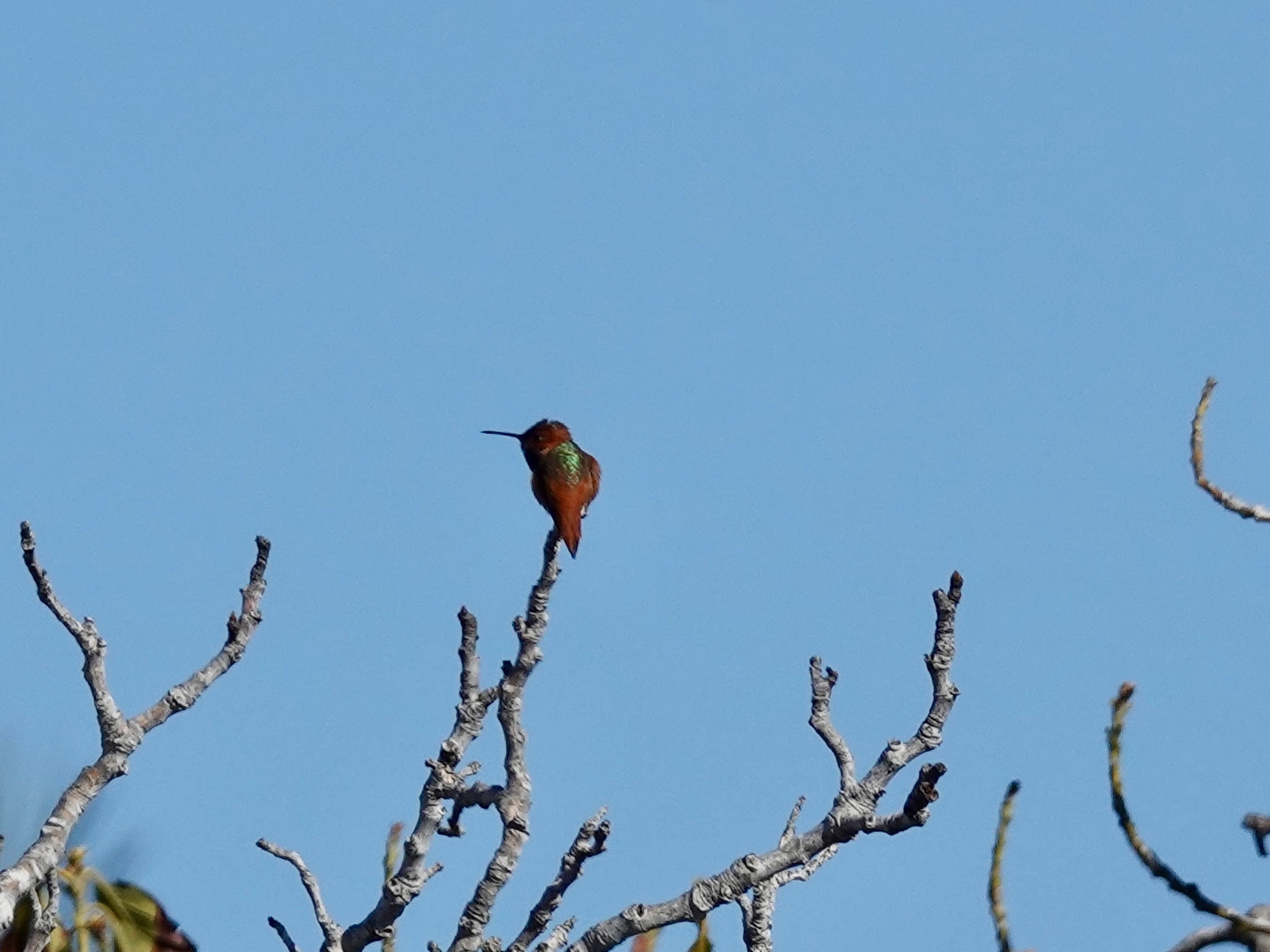 It wasn't all birds today. As I was looking up I saw this great windvane.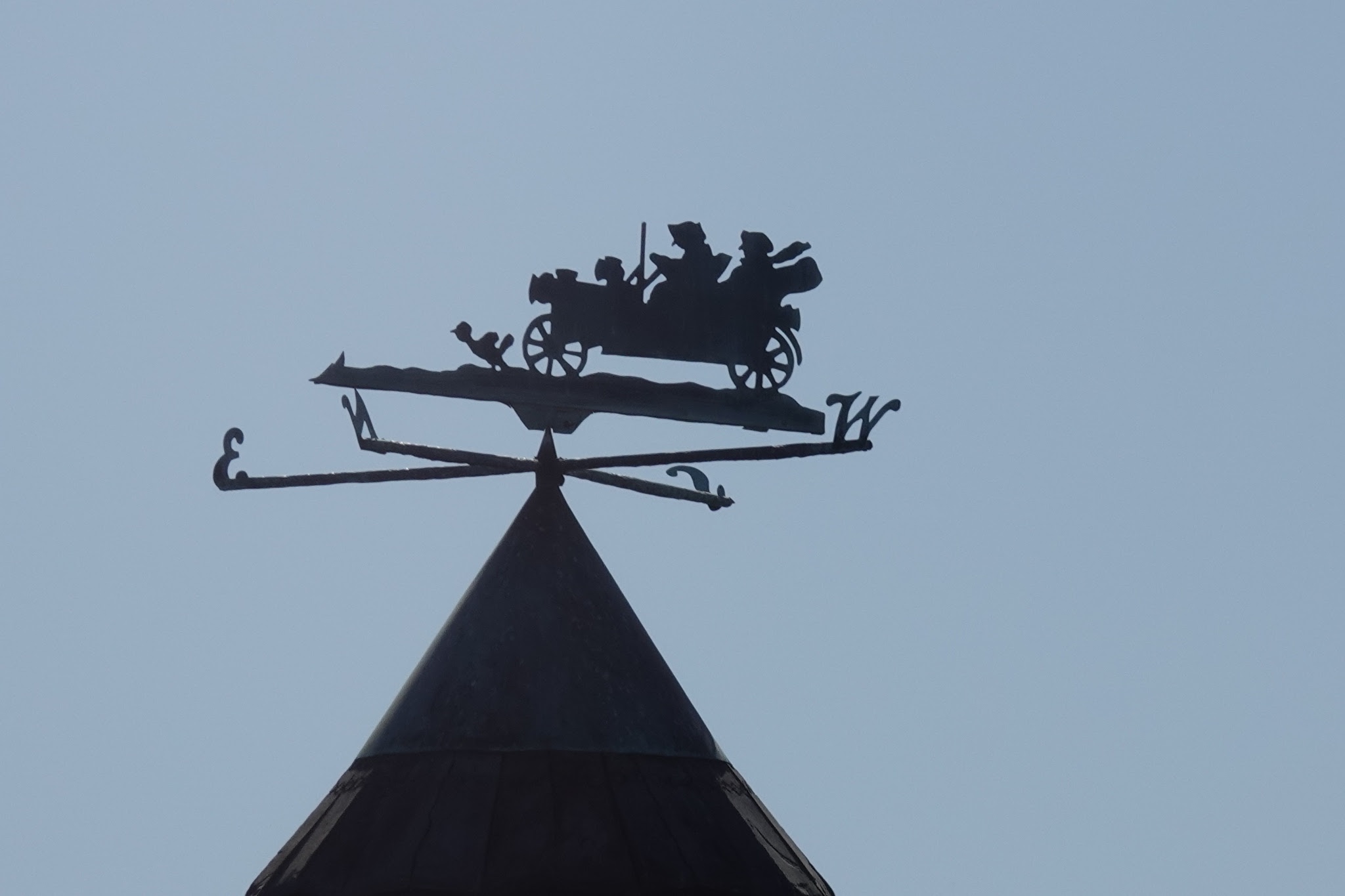 A few helicopters.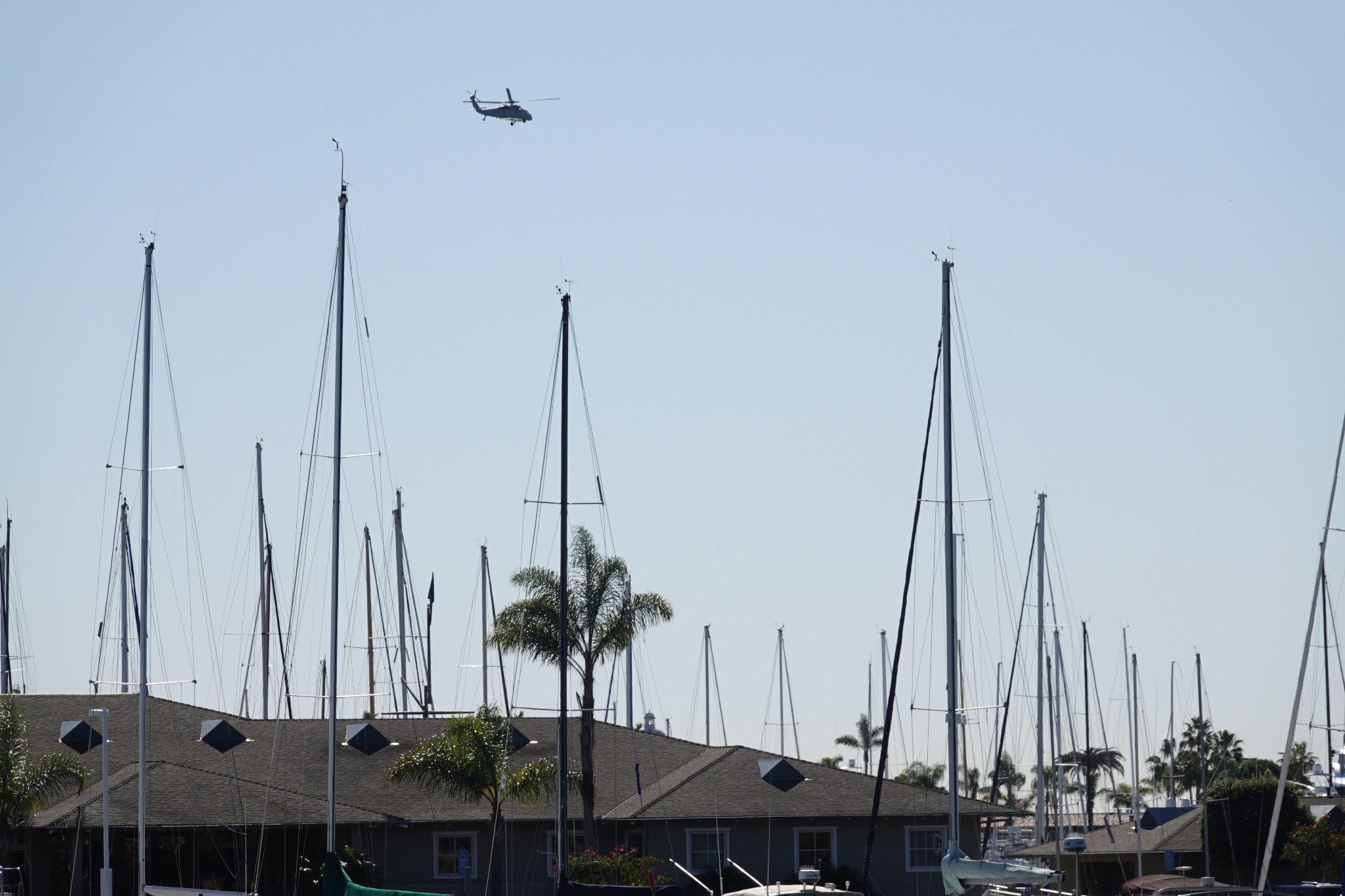 and this giant Navy transport airplane taking off: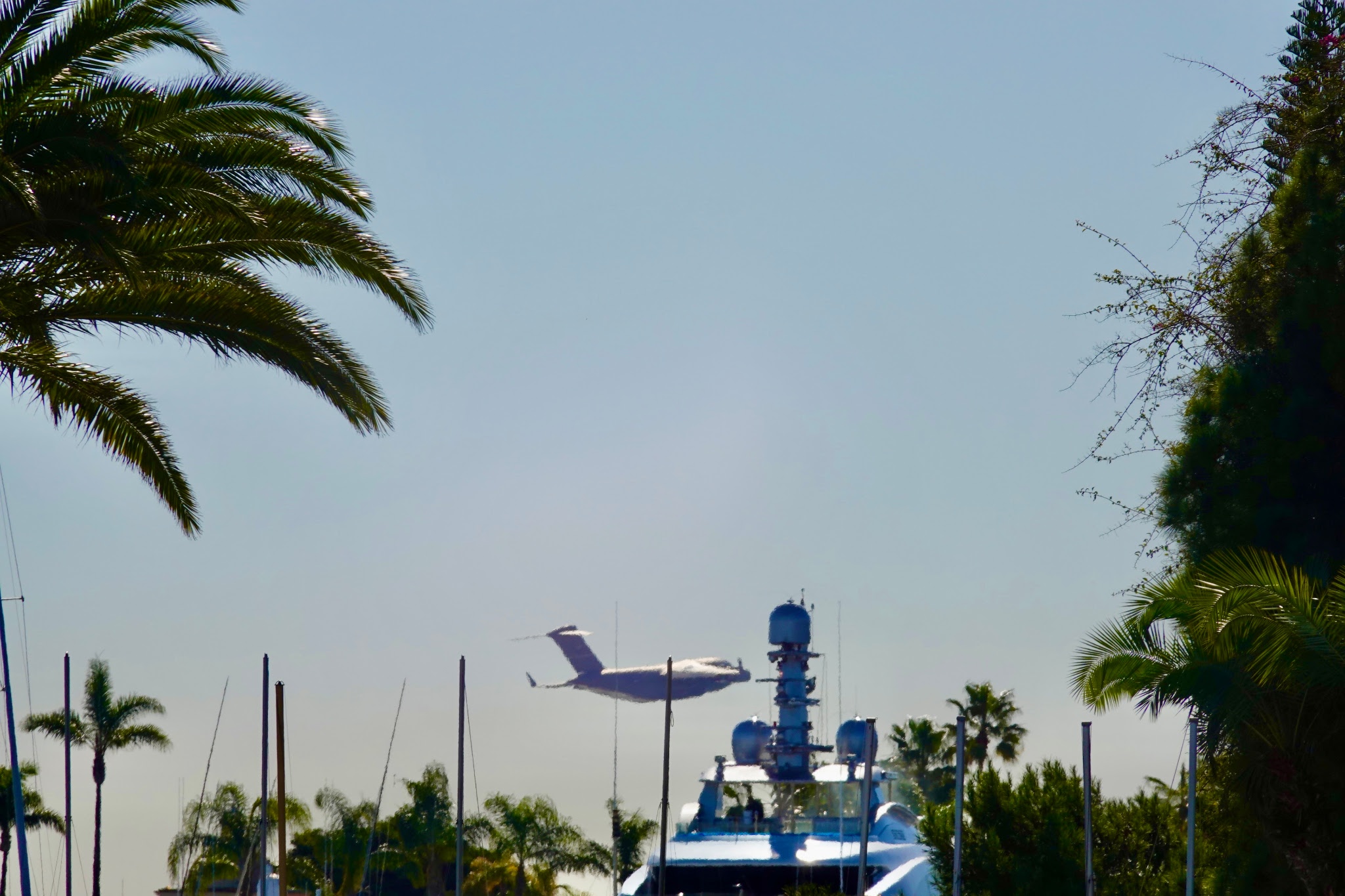 We lowered our eyes from the skies and then modestly walked past this sculpture...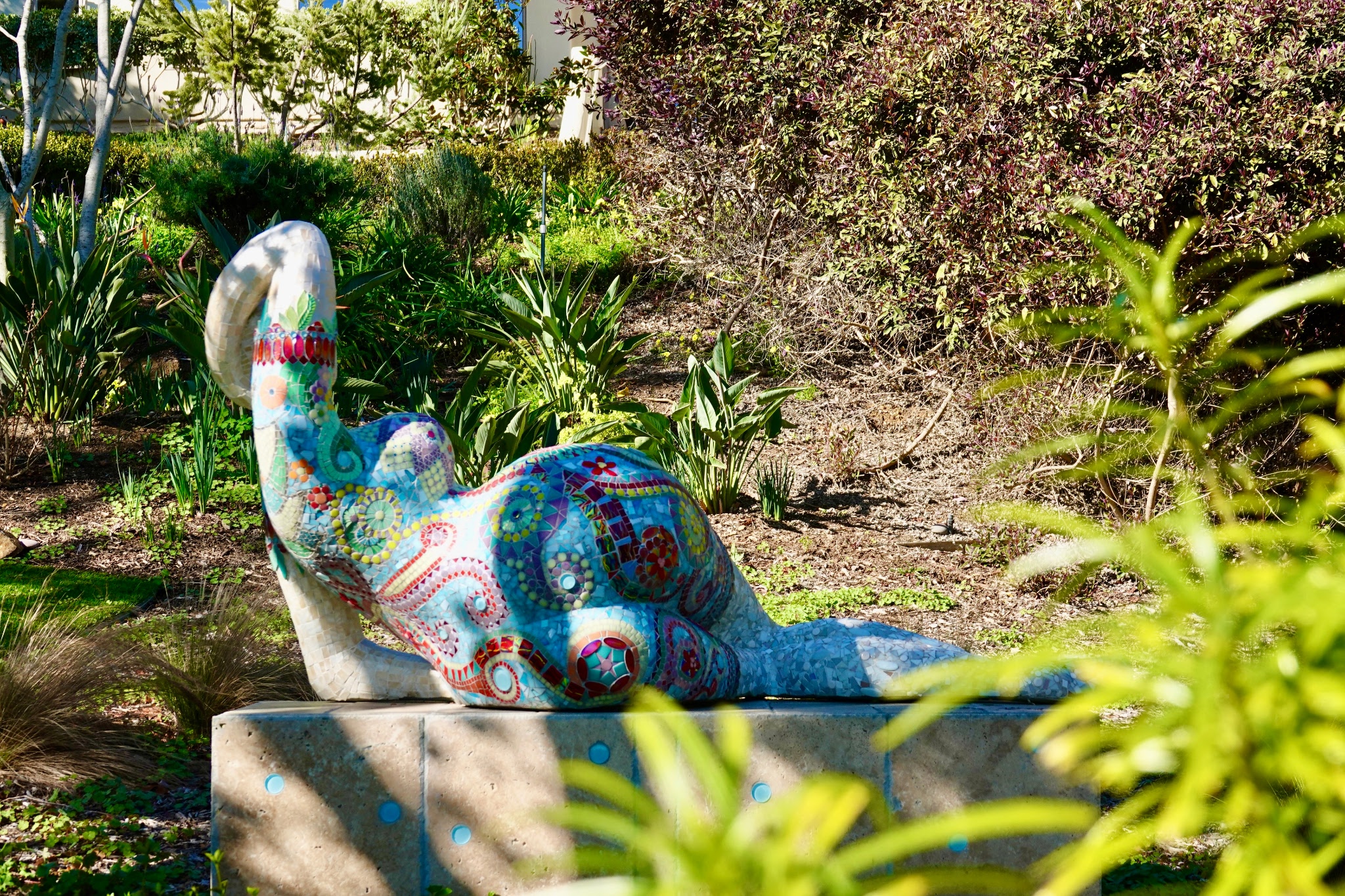 Mrs C played on the swing, remembering her 35 years as a PE teacher.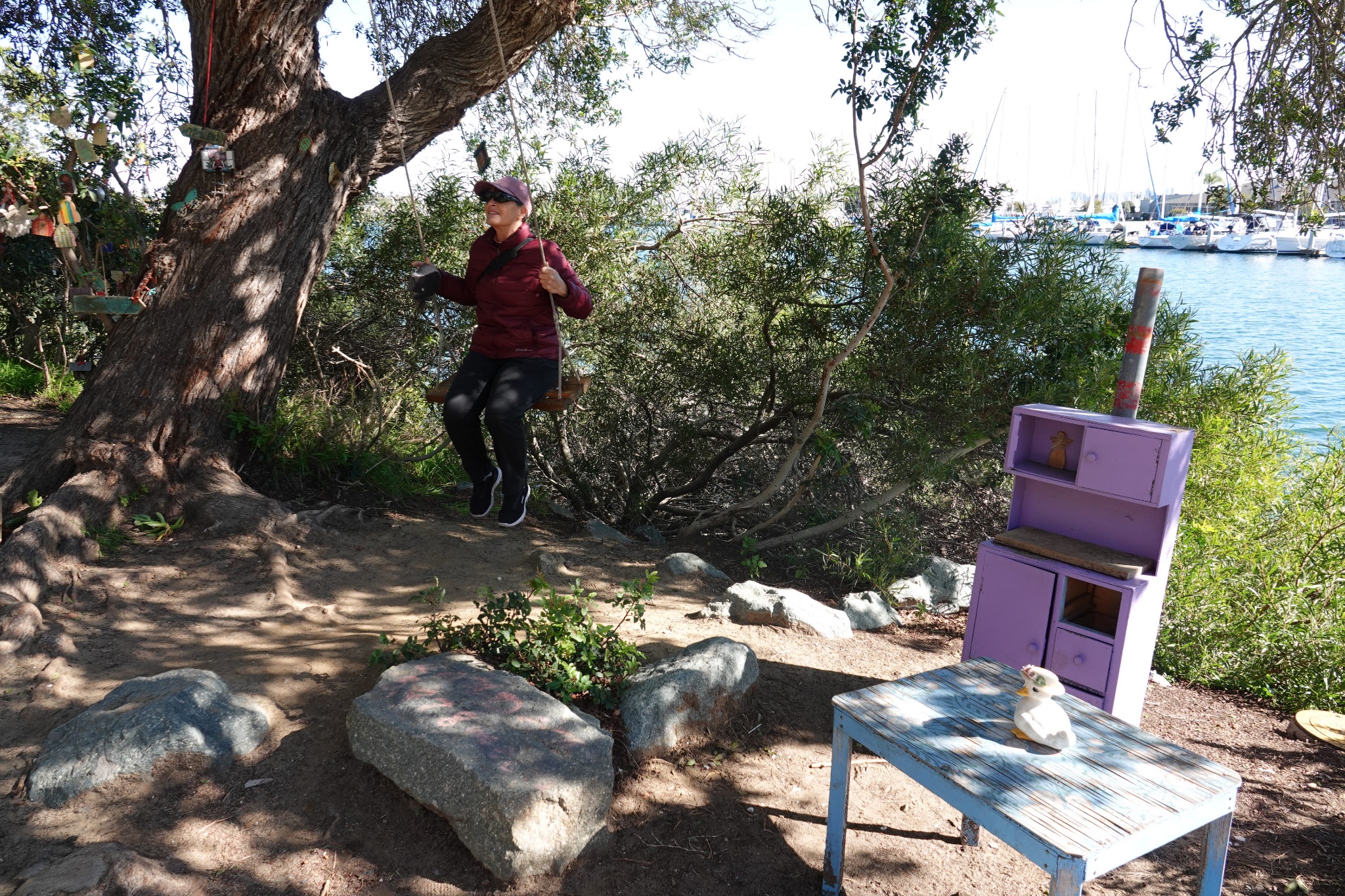 We reached the western end and headed back to our start. Here I am looking east, trying to capture the whole inlet, when I spotted the heron standing vigil.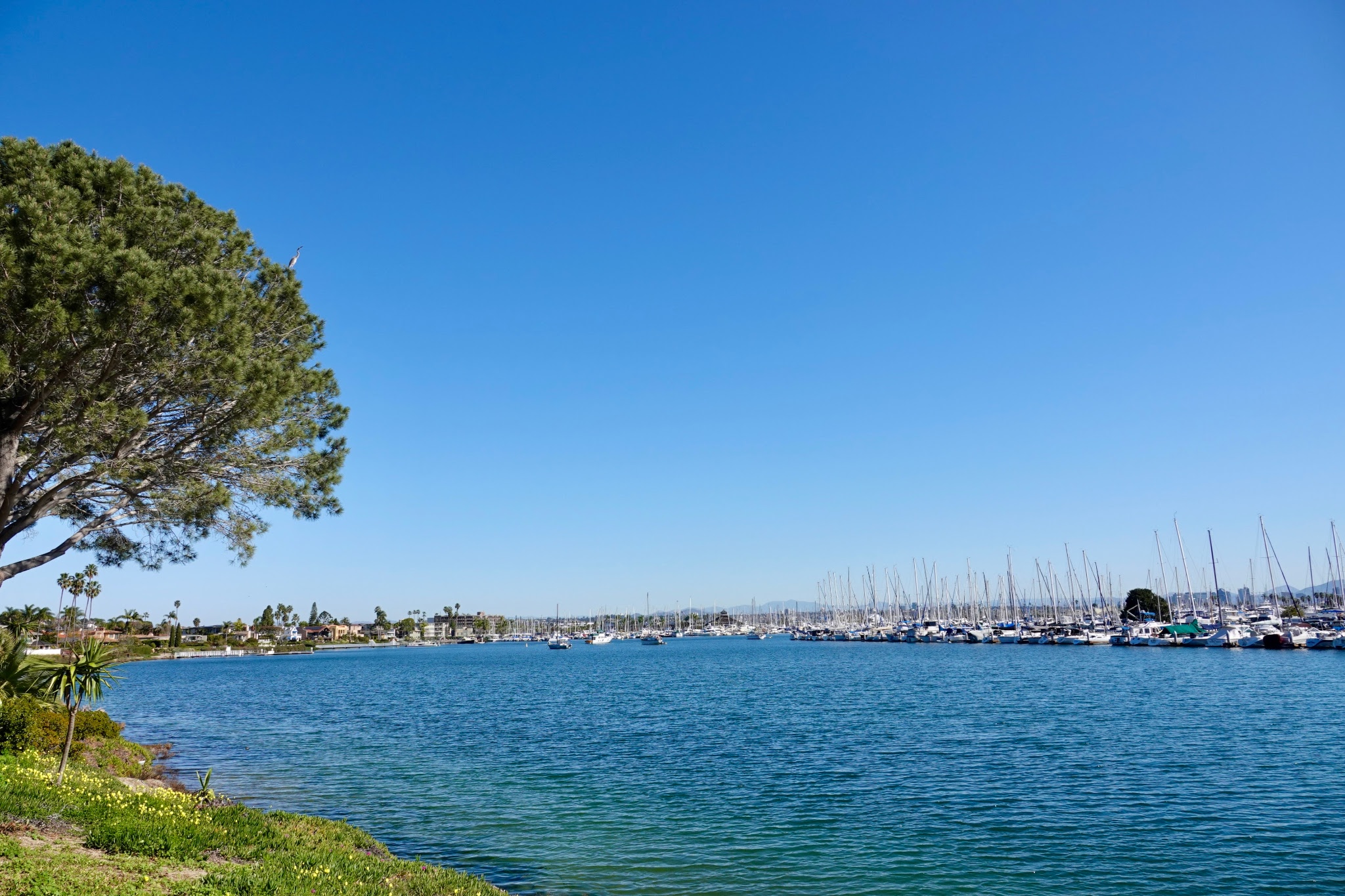 A closer shot.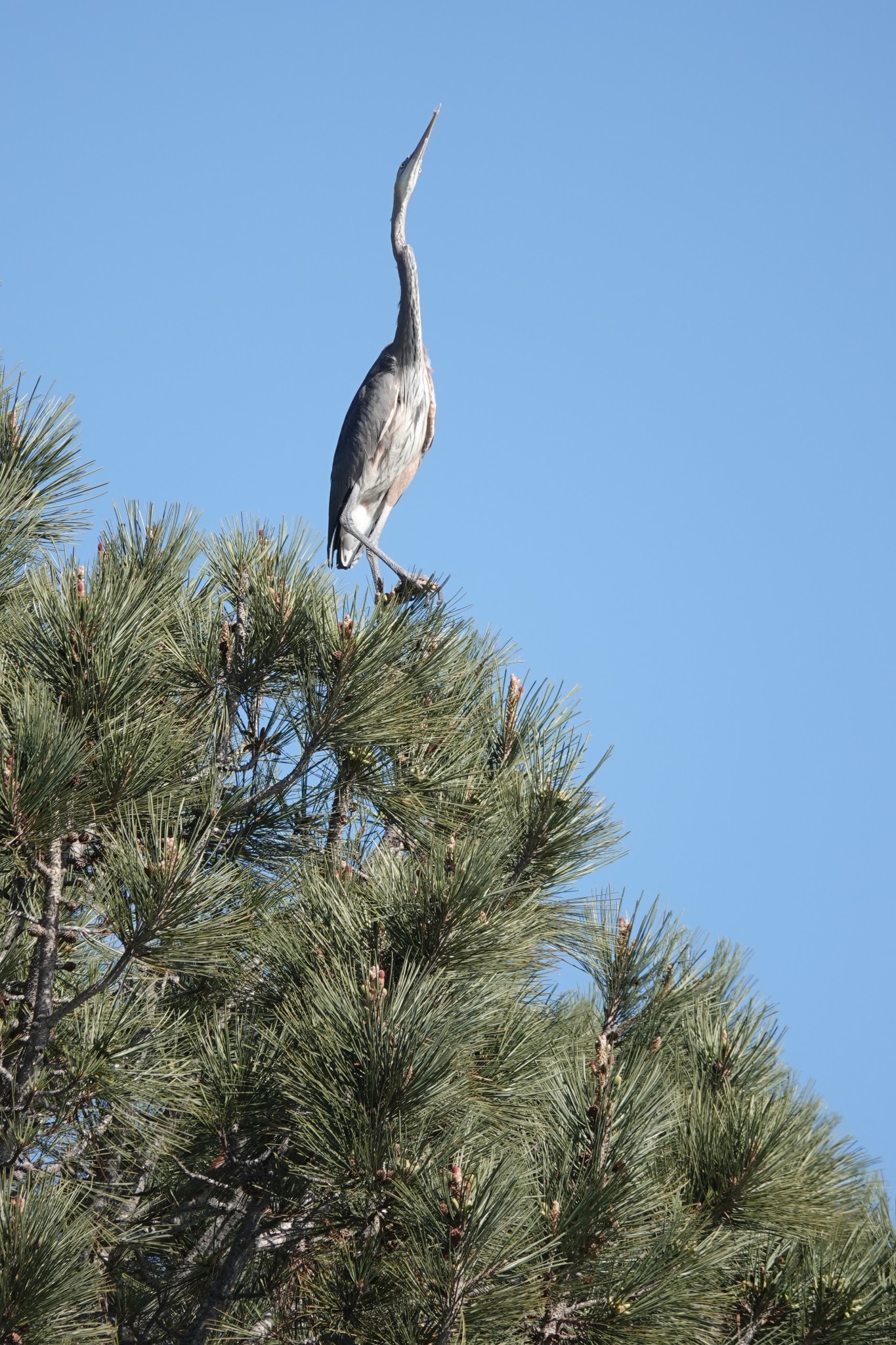 As we looked more closely we saw two in the nest, deep inside the tree.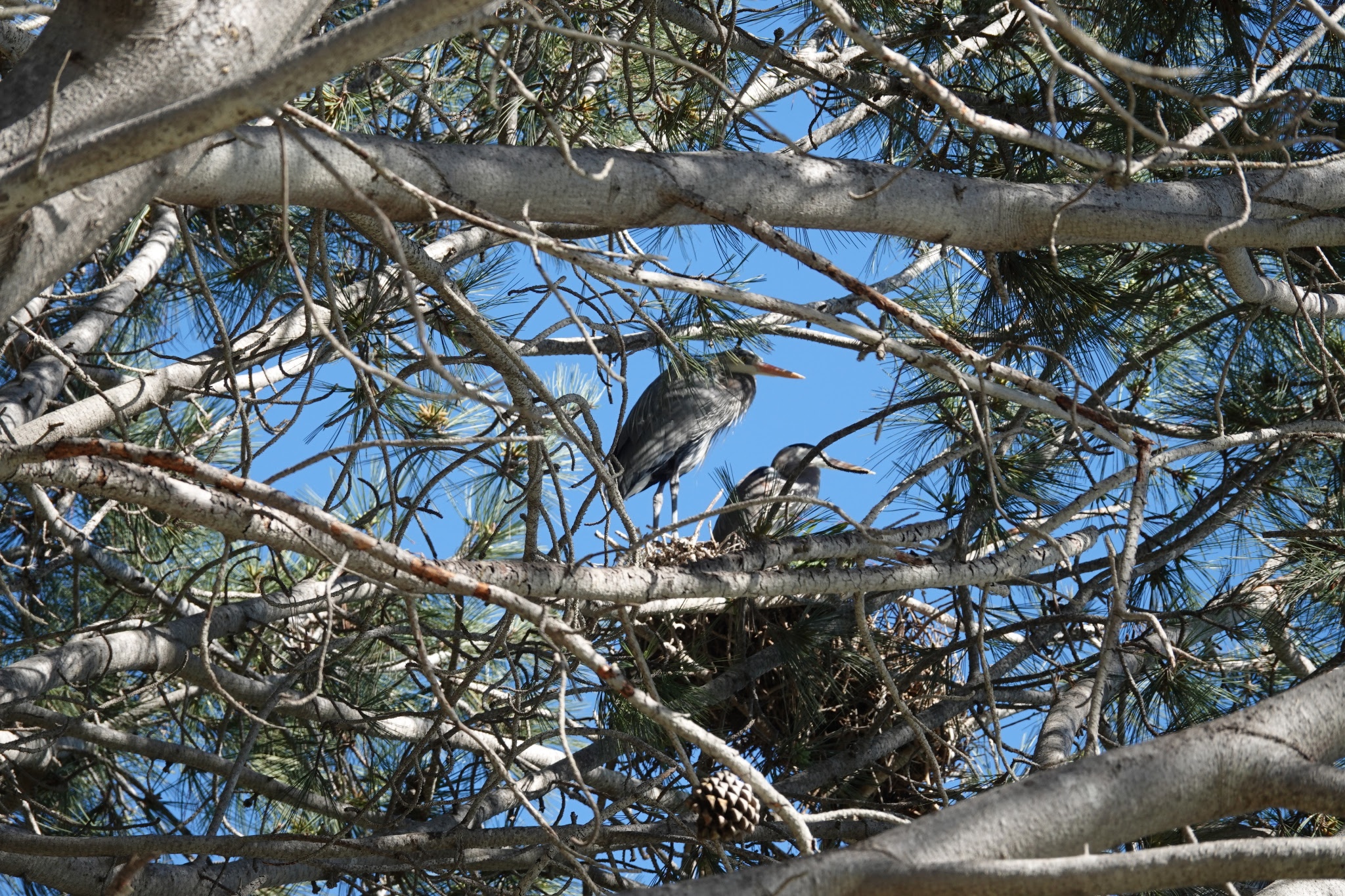 Past the Big Trees, we started finding more hummers! This guy accompanied us along the pathway for several hundred yards.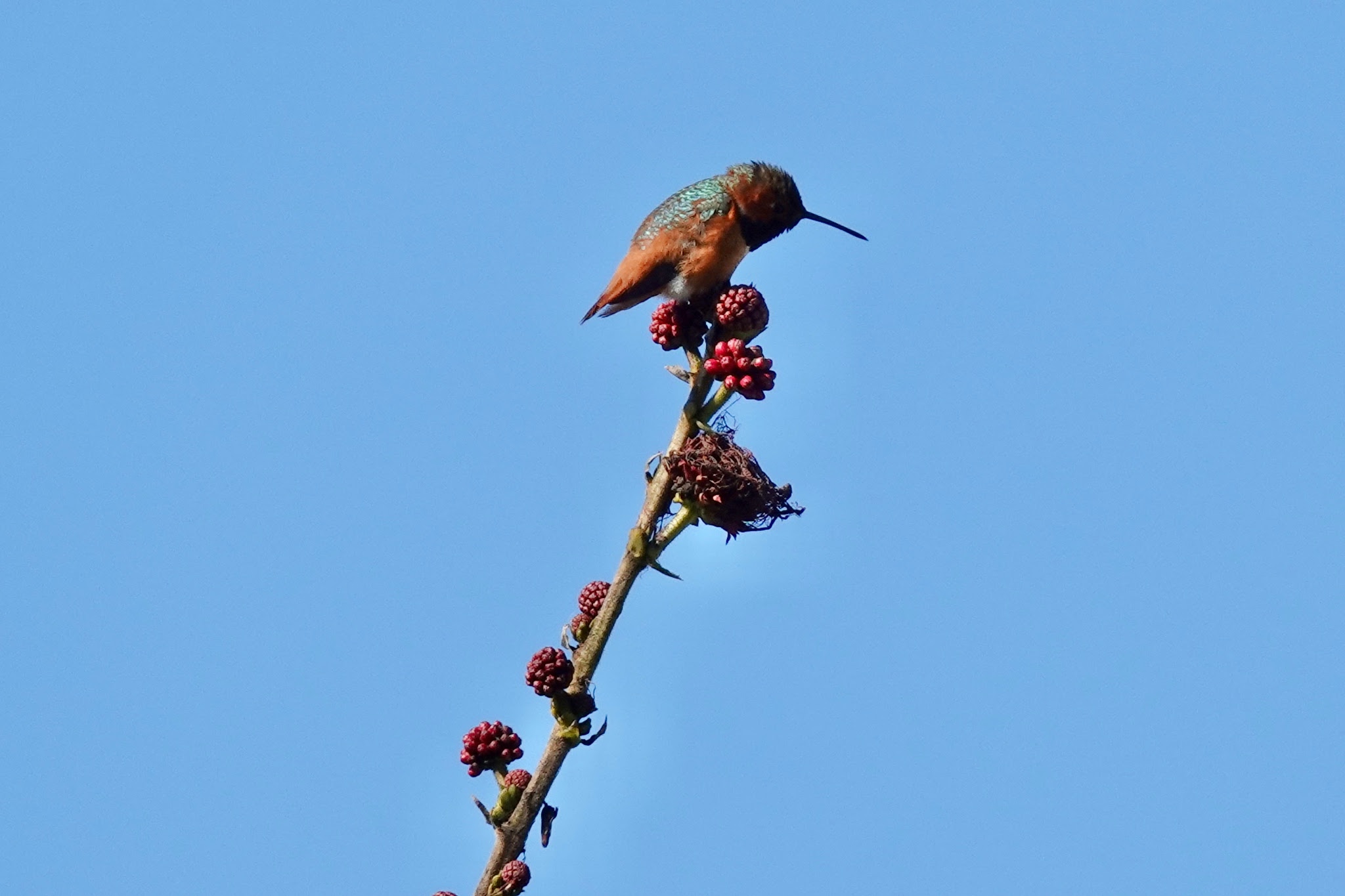 Notice the different bushes under him.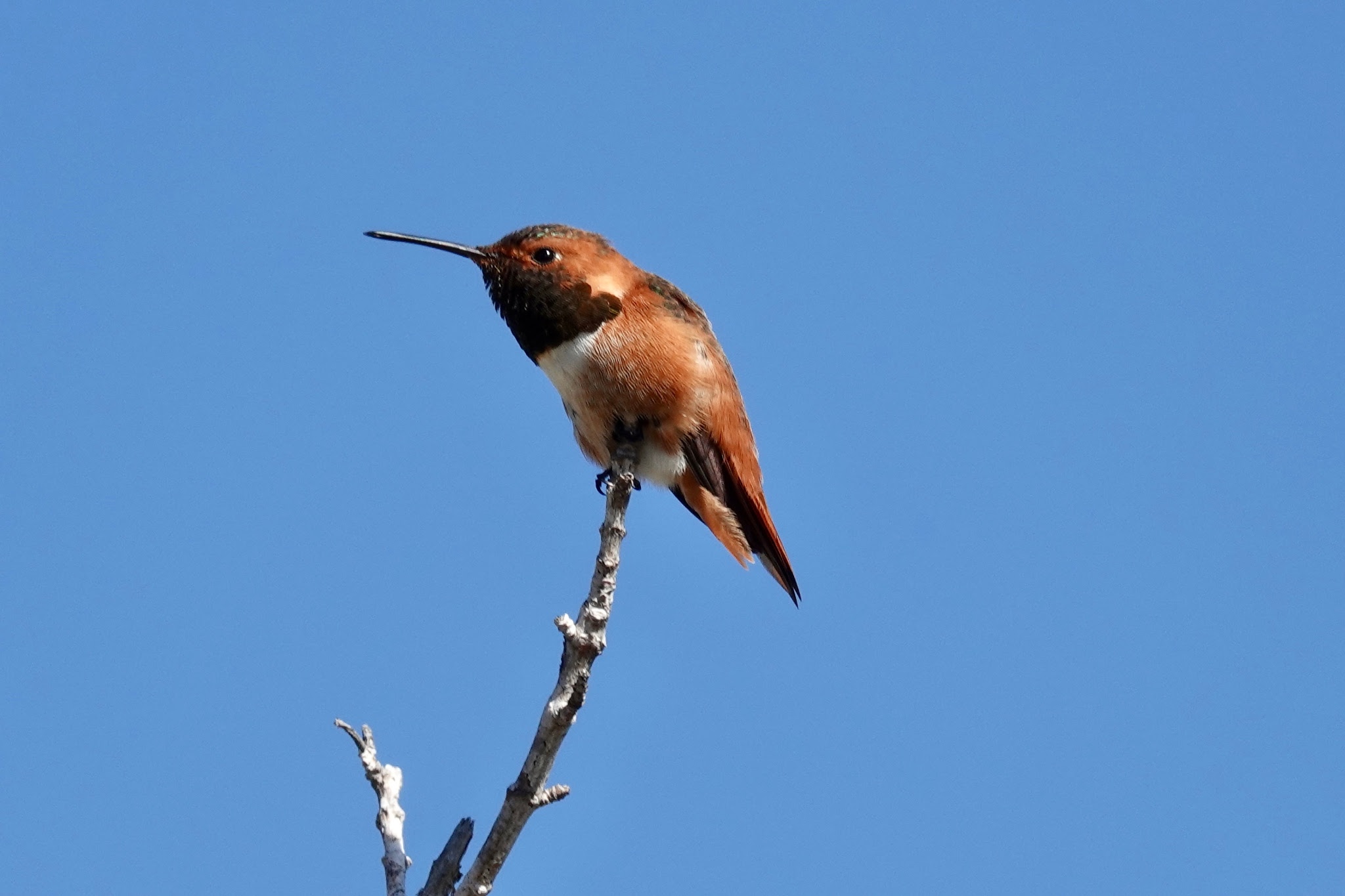 He shifted around on the branch-top to get a better look at me. No fear.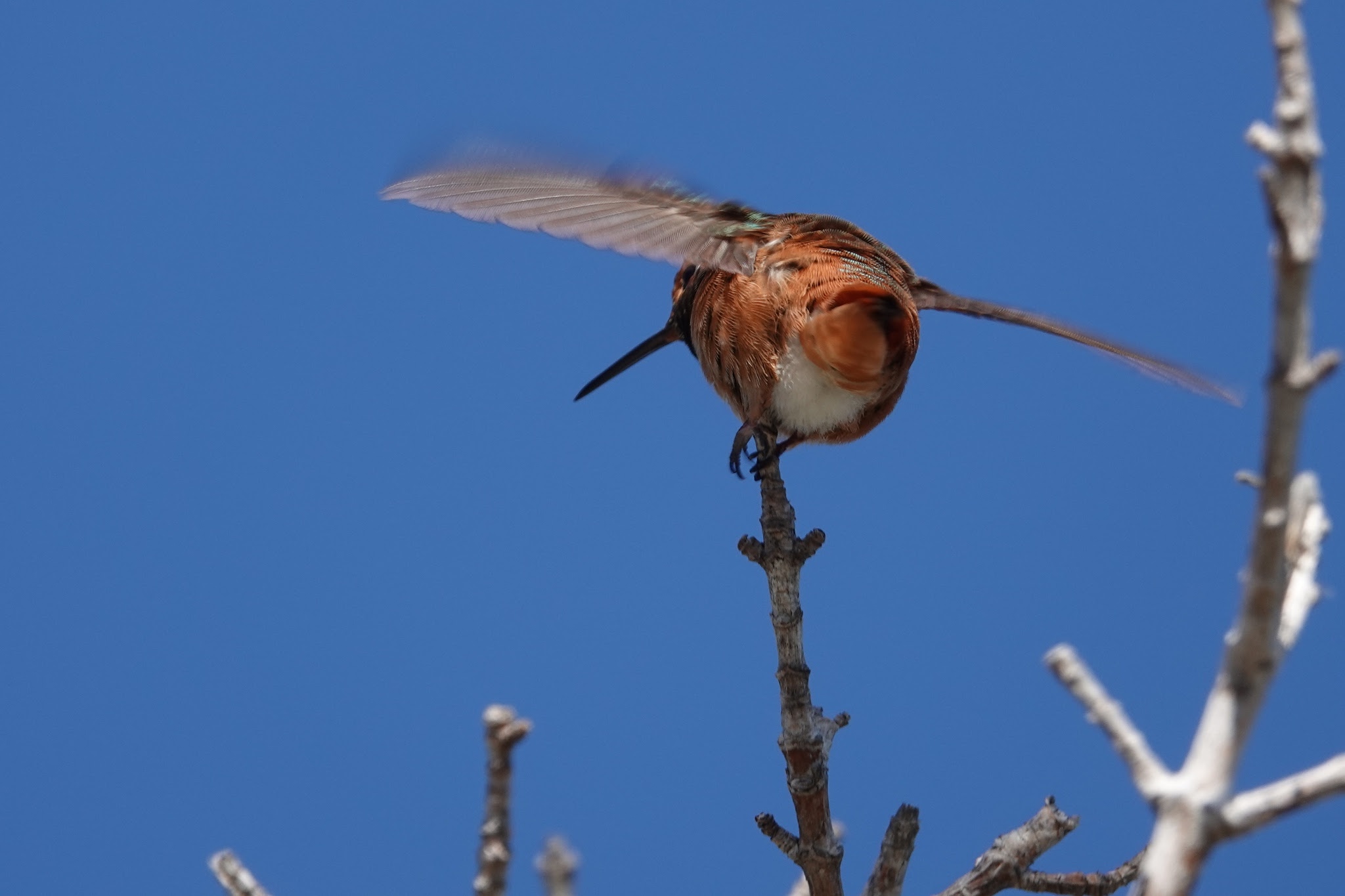 Then on to the next tree as we walked along the path.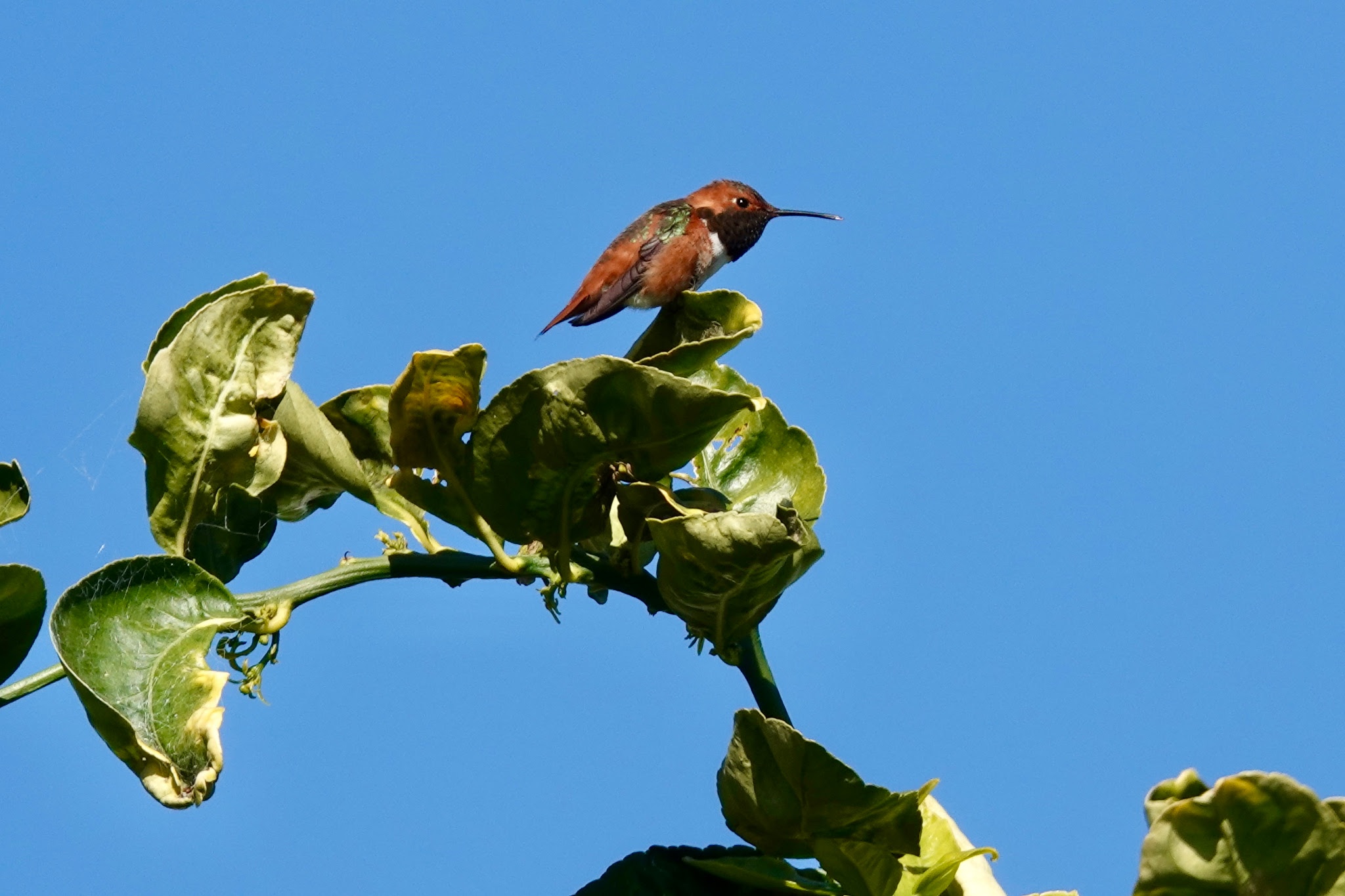 Approaching the eastern end. No big trees or big birds at this end.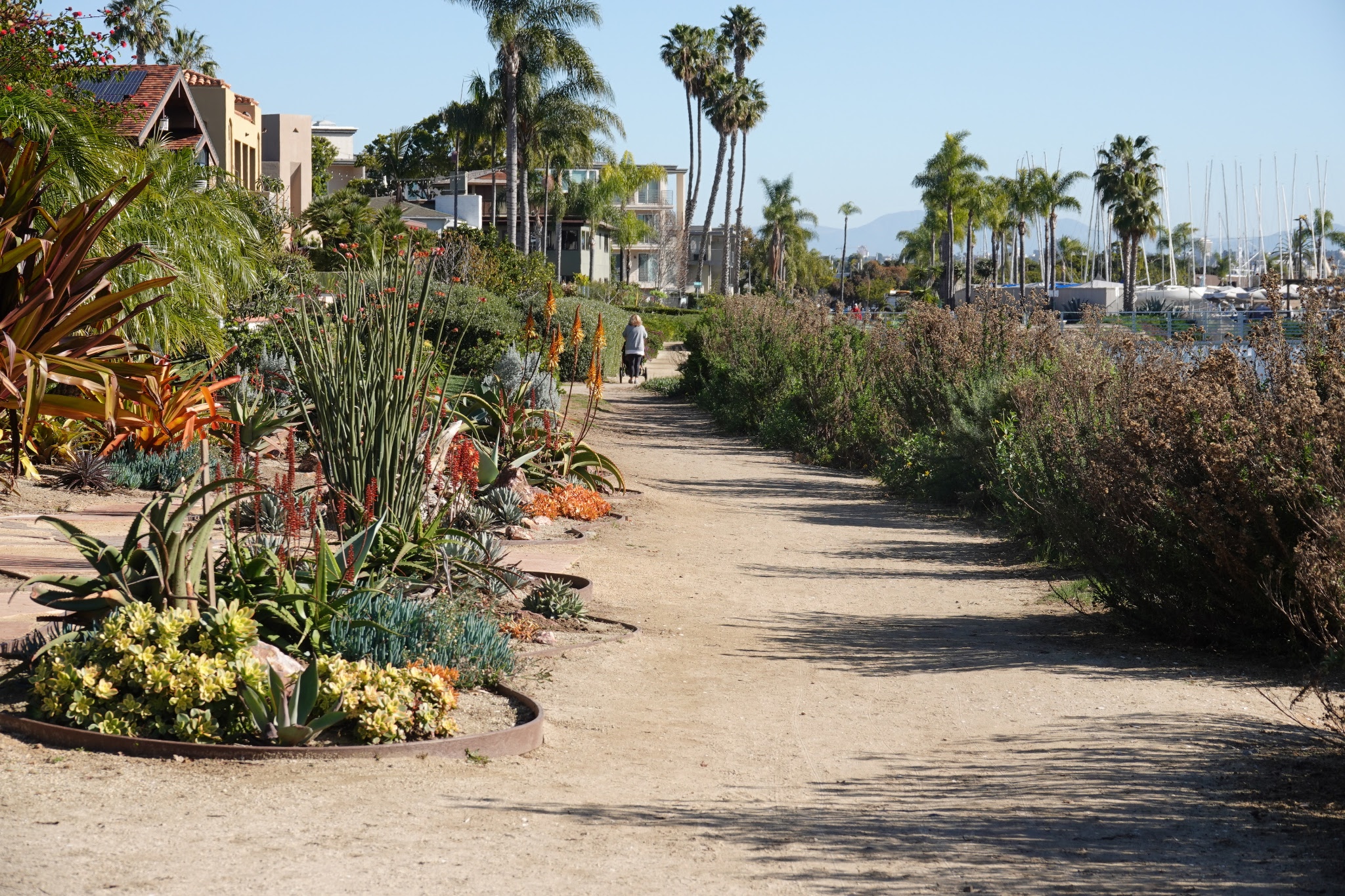 I spotted a pimped-out pickup when we reached the street, and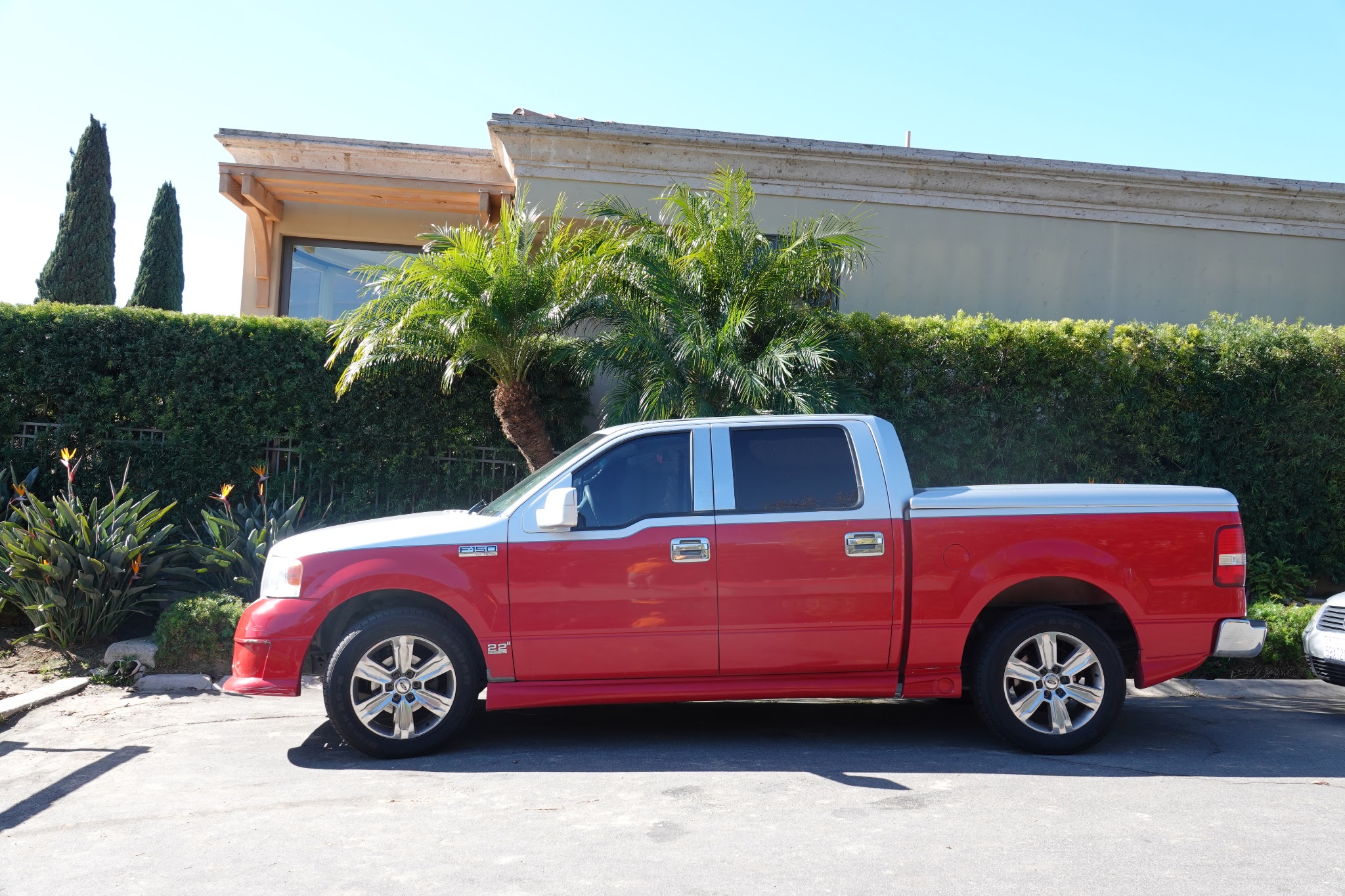 a hedge shaped like a whale.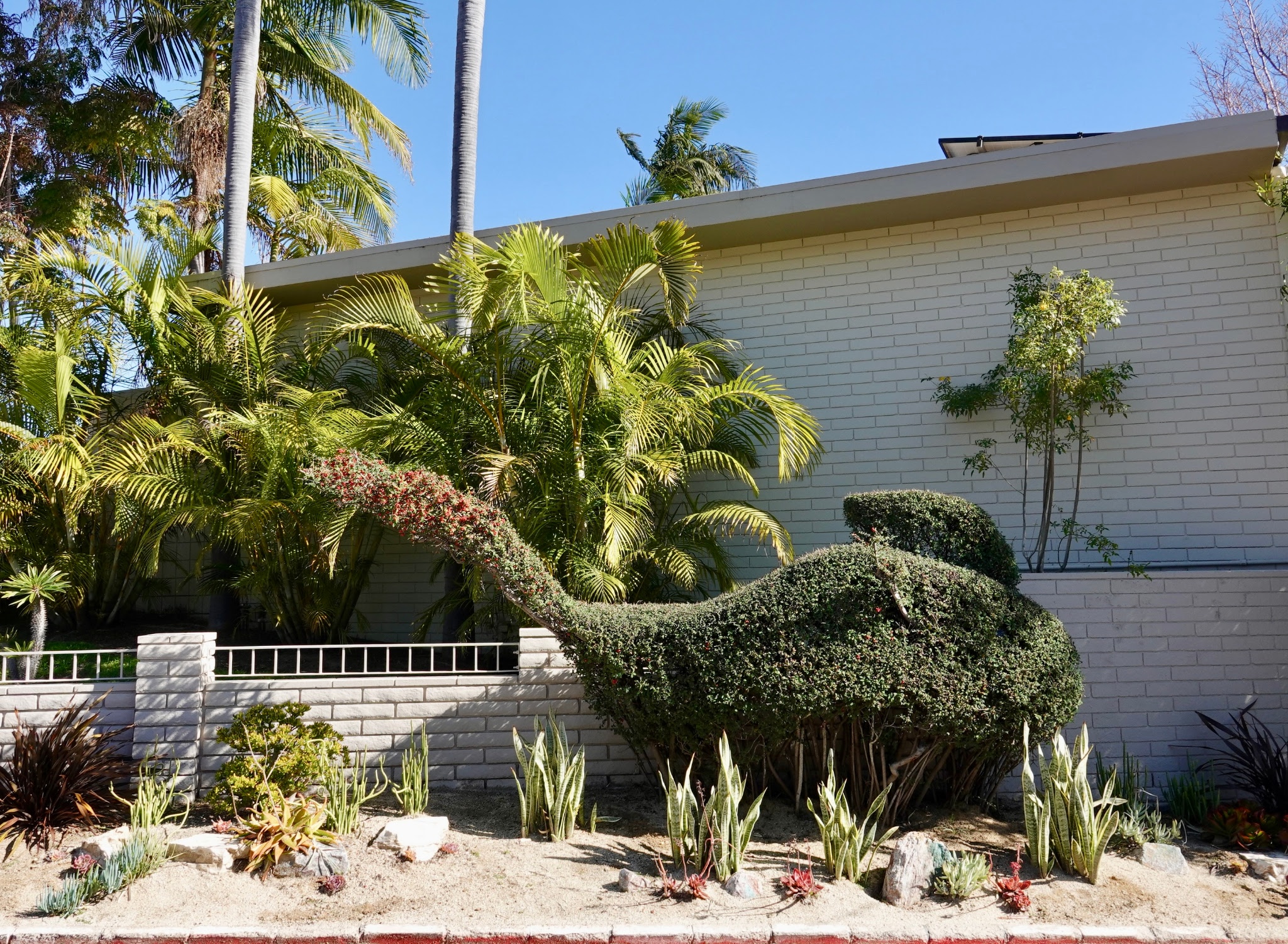 Thanks for joining us on this cool and sunny morning.
Cazalea