Jari from Finland
442

I went in to
take a closer look on these two Monacos. They both are very nice pieces and have the winding
crown on their left side. The sales person told me that in their shop the left side model is more
wanted than the Gulf because of being like the watch Steve McQueen had been wearing in the movie
Le Mans. Just some days ago I called to a friend of mine I knew had the Guld model a couple
of years ago. He had ended up parting with it but he had good knowledge of Tag watches. Anyway it was
nice to try these on wrist even if I don't think of buying one.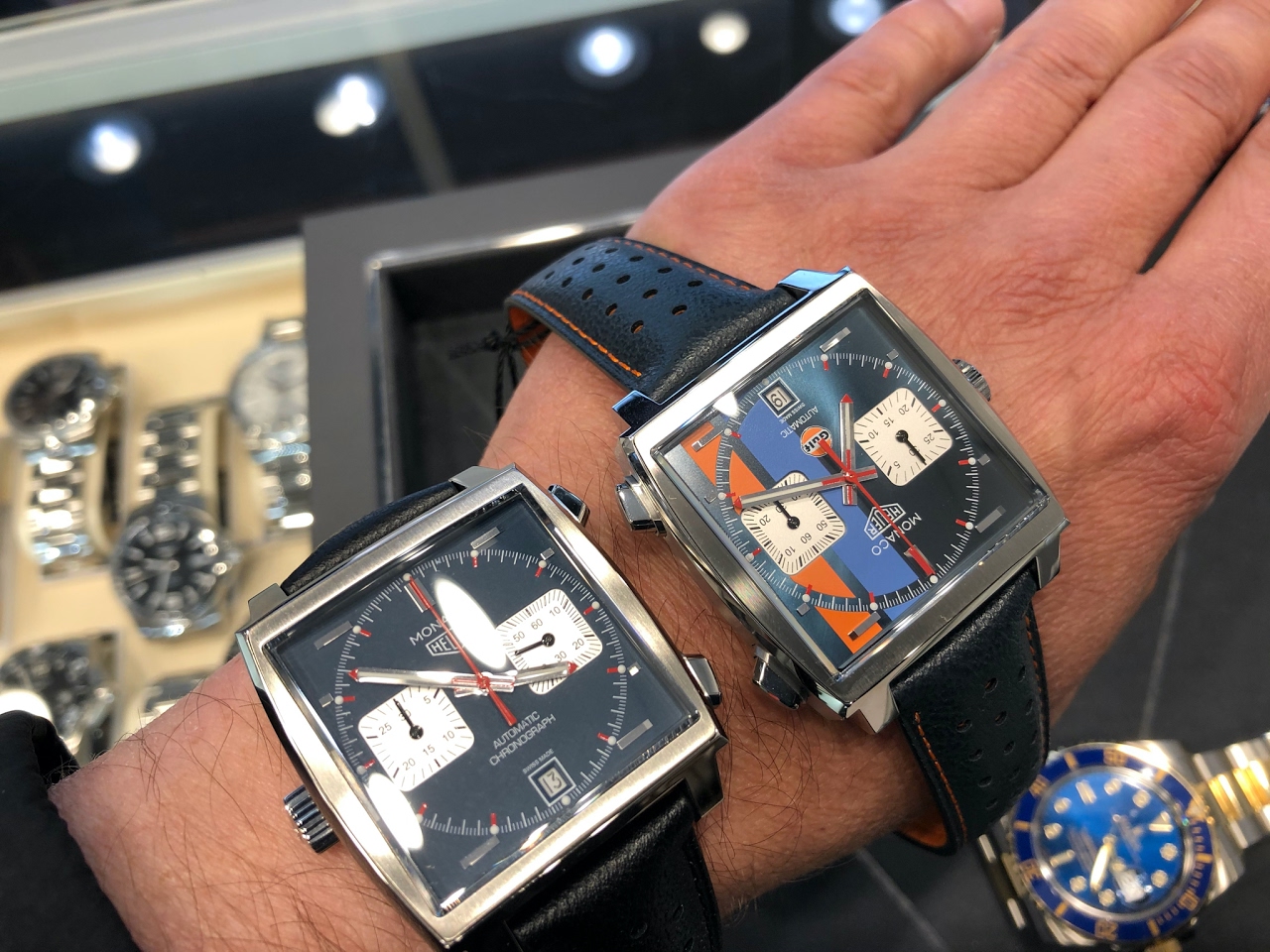 <!tag blob="addthis.follow.small"> Comments:
view entire thread
I went in to
take a closer look on these two Monacos. They both are very nice pieces and have the winding crown on their left side. The sales person told me that in their shop the left side model is more wanted than the Gulf because of being like the watch Steve McQue...
Nice Monacos
If i had a choice, I'd pick the Gulf because it looks so good. But I feel Monaco pieces are overpriced nowadays and rather would get other brands for US6k range. It's not that I cannot afford it, but because the price vs quality vs perceived value is unba...
I agree
I would only get the Gulf if i was connected to the company somehow. In fact, i dont care so much for McQueen himself but i like the orange detail. If there was no Gulf logo, i might have picked that over the McQueen.
This watch looked stunning
This Monaco is Limited Edition of 1000 pieces. There are lots of nice Monaco models. I will not buy but it is always great to take a closer look at them and try them on wrist. ...