<!iframe style="align:center; height: 250px; max-width: 100%; width: 100vw; overflow:hidden;" src="https://storage.googleapis.com/pubzapuscentral/watchprosite/ad/adsGO11b/index.html" frameborder="0">

cazalea
[Seiko Moderator]
13400

<!tag blob="forumpost.visitstar">
The Evolution of a Watch Model - Seiko Brightz
Perhaps I should title this post: The Evolution of a Watch Model and the Evaporation of a Collection.
Watch brands often produce a wide range of models - some of which are iconic, and others forgettable. some succeed and others fail.
Let's take these as examples - I have no intention to irritate or infuriate lovers of these brands, but suppose that:
AP ROYAL OAK is unforgettable, and perhaps a Jules Audemar is forgettable.
JLC REVERSO and MEMOVOX are iconic; the MASTER CONTROL is easy to overlook.
ROLEX DATEJUST and SUBMARINER are known and desired worldwide, and the Cellini -- not so much.
Seiko has similar lines that sing to collectors, and some that are forgettable - or even unknown in the first place. One such obscure line is the BRIGHTZ group of watches.
When I first began to collect Seikos a decade ago, I found a Brightz watch that spoke to me. It had a cushion-shaped case of hardened titanium, a black enamel dial, bold fonts for the numerals, an automatic movement visible through the caseback, and a solid-link titanium bracelet. It's called SAGL003 - not a name that spills off the tongue readily like Offshore, or Reverso.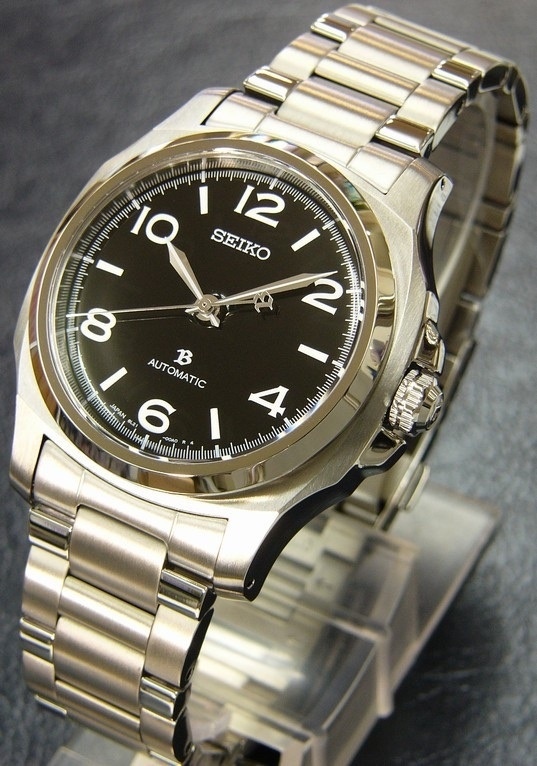 But don't you agree that it's a handsome watch?
I learned that Seiko Brightz models were aimed at professionals with a serious outlook on life, a no-nonsense attitude toward time, and a desire to look sharp but not flashy. They had nice automatic movements and titanium cases. This image suited me, so I bought more Brightzes.
Most had black dials although one special edition had a nice chocolate brown dial. There were complications like small seconds, power reserve, calendar, days of the week, etc. I was happy. They all had the titanium cushion case and mechanical movements. All cost well under US $1000. Yay!

Then my neatly-defined Brightz world began to fall apart. I found more Brightz watches, but were they really Brightzes? The specs were loosened; "Mission-creep" set in; Seiko expanded (or lost) the plot. I ended up with these which I discovered (when the postman left the package) were NOT automatic, cushion-case, titanium Brightzes. OK, I did know they were different when I bought them, but somehow I felt that there was a unified theme which I hadn't discovered -- which would no doubt become evident when I handled them. In fact, there was no obvious commonality within Brightz. Not from the outside of Seiko brand planning department anyway...

Suddenly there was a chronograph with a QUARTZ! movement. And an automatic in a round case. And a Solar-powered Radio Wave Automatic Setting model (which didn't receive Colorado's signal worth a darn at my house, and so was always off time).
You might think these watches were not such a change from the original Brightzes, but I did. At that time, I think I might have had 8-9 Brightzes. After a few months I sold them all, disillusioned because now I could not make a set. I forgot the Brightz and moved onto Grand Seikos.
Recently as I have been trying to make sense of the larger Seiko universe, I have been noticing Brightzes all over the place. Let me show you what I mean.
Here are some Brightz automatic, 3-hand watches, all with model preface SDGM:

Bracelet or strap, radiating dials, pointy hands, center seconds, date window and applied markers, powered by automatic movements. Normally no numerals except on the fancy limited edition brown one. No cushion case, no promise of titanium, and no sober seriousness. But okay, times have changed and so have watches. AND SO HAS BRIGHTZ.
Here's a set of the next-closest-looking models, the SAGZ series:

Nice looking watches, but not Automatics. These are all solar-powered, radio wave control movements. Shall we move on to the SAGA models?
All of these have the preface SAGA, but notice that the first set are Radio Wave control with GMT at 6 o'clock and week-day indicator at 10 o'clock. Hands differ, bezels differ, dials vary. There's bit of family resemblance, but only if you are really looking for it.

The second set of SAGAs are Chronographs. Solar Wave Control. Ceramic bezel. Differing hands. Different bracelet link designs. But all Brightz.

Moving on to the miscellaneous SAG watches, we find even more differences. In this set I have assembled a big date, week day watch, an automatic diver, and a big date perpetual calendar kinetic movement watch. All called BRIGHTZ. All with the same model number prefix SAG (then it changes, as you can see).

I confess that I am baffled by the logic of the Seiko numbering system, but I am only getting started here. Let's go onto the SAE line of Brightz. Or are they part of the Ananta line? Apparently both, as I see them labeled Brightz Ananta or vice versa. Here we have a line of chronographs with vintage looking square registers, but modern looking semi-exposed date wheels. Or enameled dials with hand pin striping on the limited edition SAEK019.

Finally, we come to the most incredible set of variants, the absurdly-different, liquid paper display "how could they have ever called this a Brightz?" model range known as SDGA!

But just when I think it's all gone digital and computer and retro and so on, Seiko comes out with yet another line of Brightz models known as the SDGC series. These are all Automatic movement. Power reserve. Date of the month. Day of the week. Okay, one's lilac, one's part of a Star Wars Commemorative group, one's a special booze-themed design, but at least they are proper watches with proper movements. In similar cases, with bracelets.

While reading
another post in our Seiko forum
I noticed CZQ's SARN001 has the same movement with the addition of a GMT function, but is is NOT called a Brightz. This is SARN003, a more colorful version: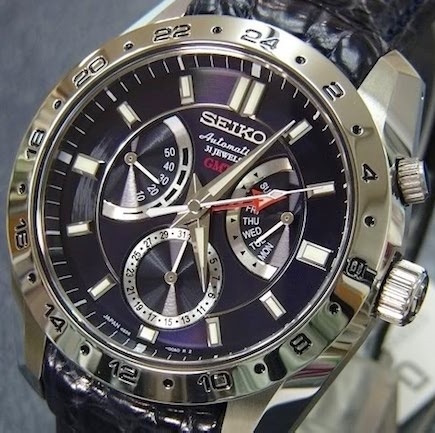 Strangely like a composite of the watches I had a decade ago (minus the cushion titanium case). And Yes, I know I have two of the same watch in this photo - that's not a problem, is it?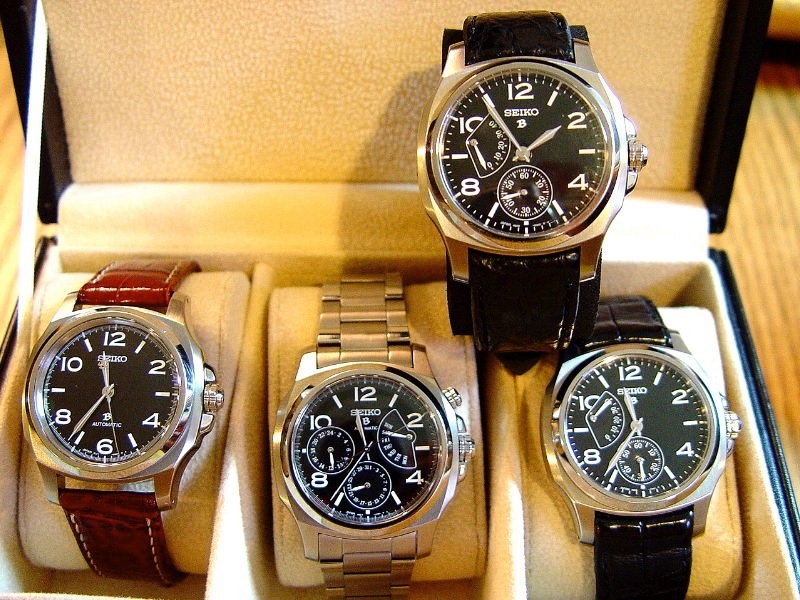 Returning to my original point, some lines of watches like the Royal Oak are just famous because YOU CAN SPOT IT AT A GLANCE from all the other AP watches. Something that cannot be said of the Brightz line. Or because they have the SAME MOVEMENT (perhaps with some improvements along the way). Something that cannot be said of the Brightz line.
This is why I lost my enthusiasm for accumulating every Brightz that Seiko ever built.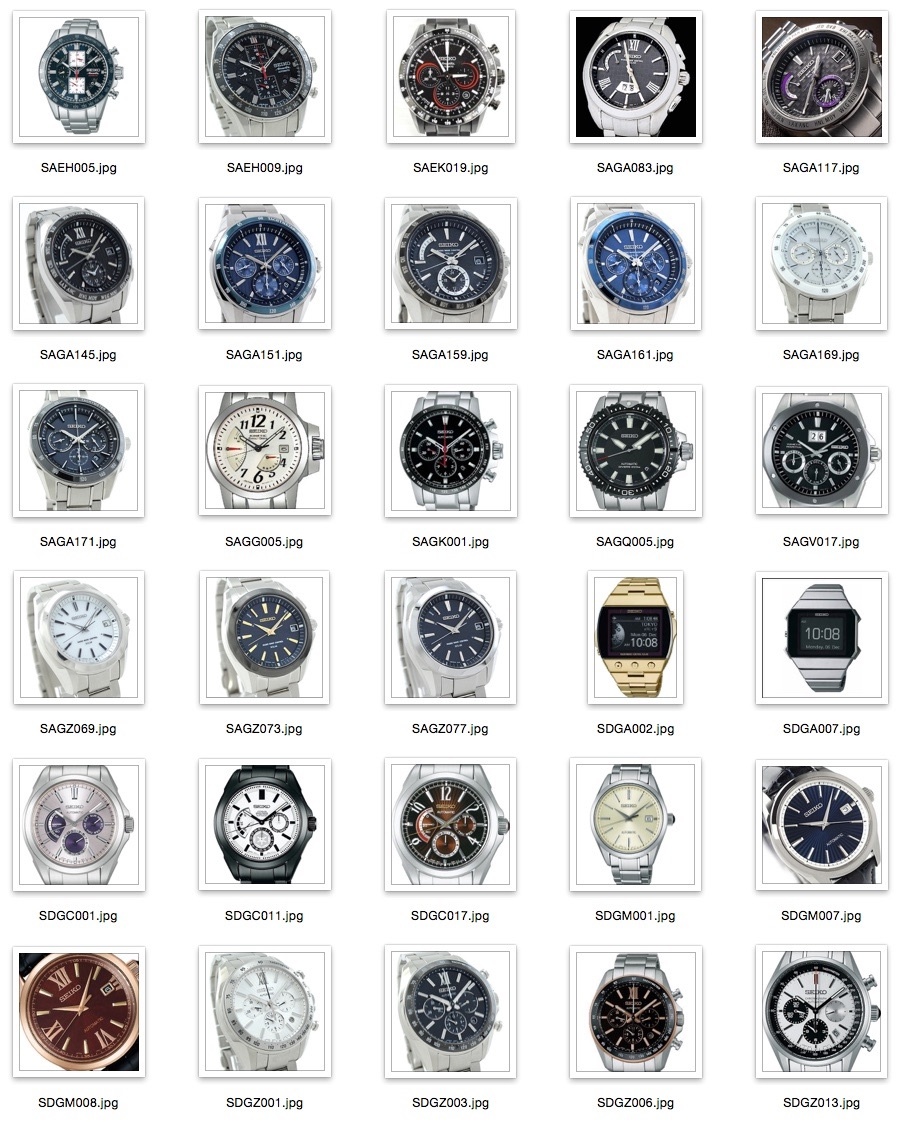 [Note: I have only presented a representative sample of the models, not all the variants of color, style, etc.]
I invite comments, critique and commiseration ...
Cazalea
This message has been edited by cazalea on 2014-12-18 17:44:08
This message has been edited by cazalea on 2014-12-19 07:27:20
More posts: