A few days ago on January 9th, we walked around the frosty fairways of Admiral Baker golf course. My wife wore her new blue Seiko Automatic.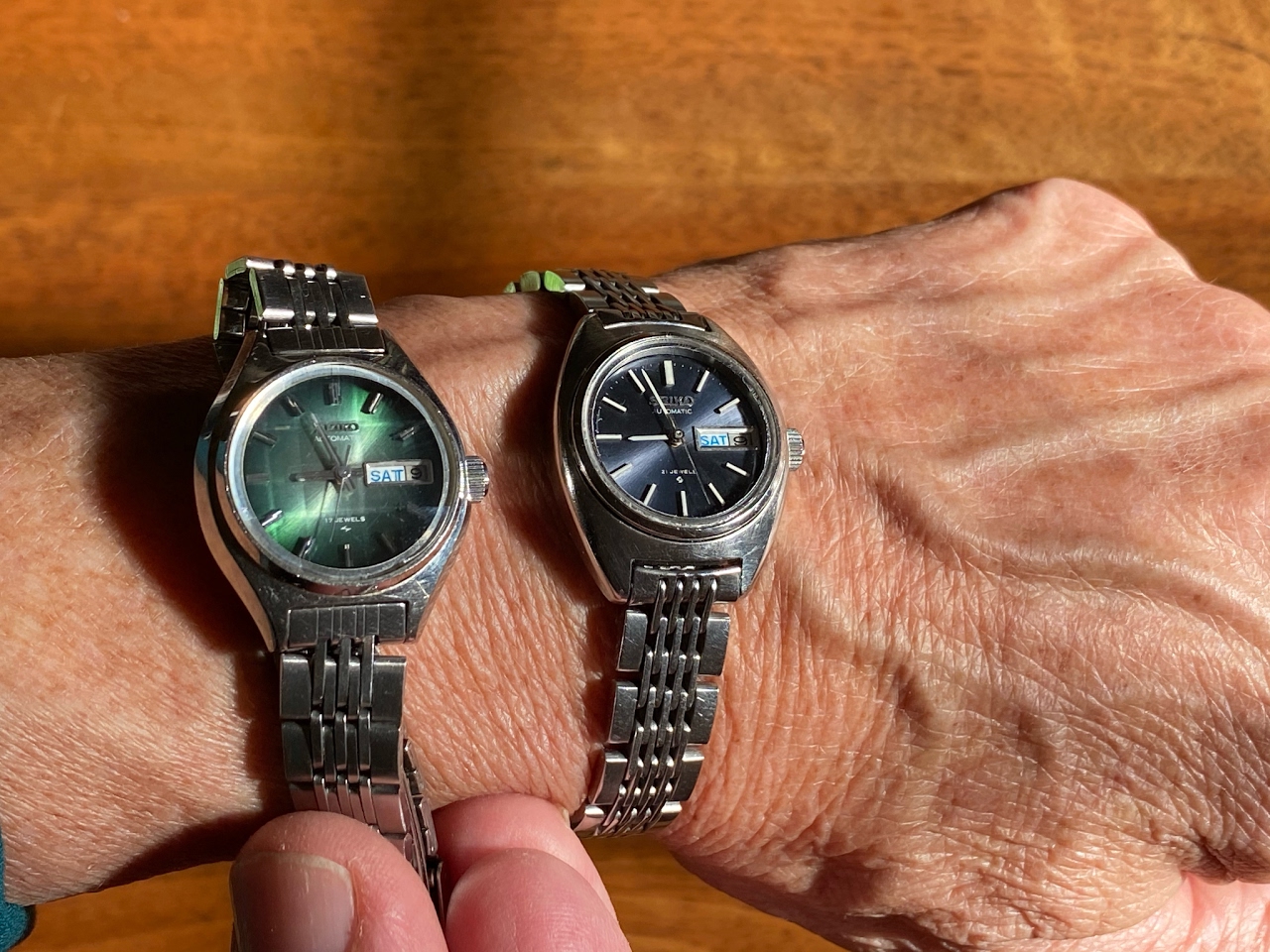 Today she's wearing the green one with beveled crystal. I'm really happy that both of these watches are running well and keeping good time.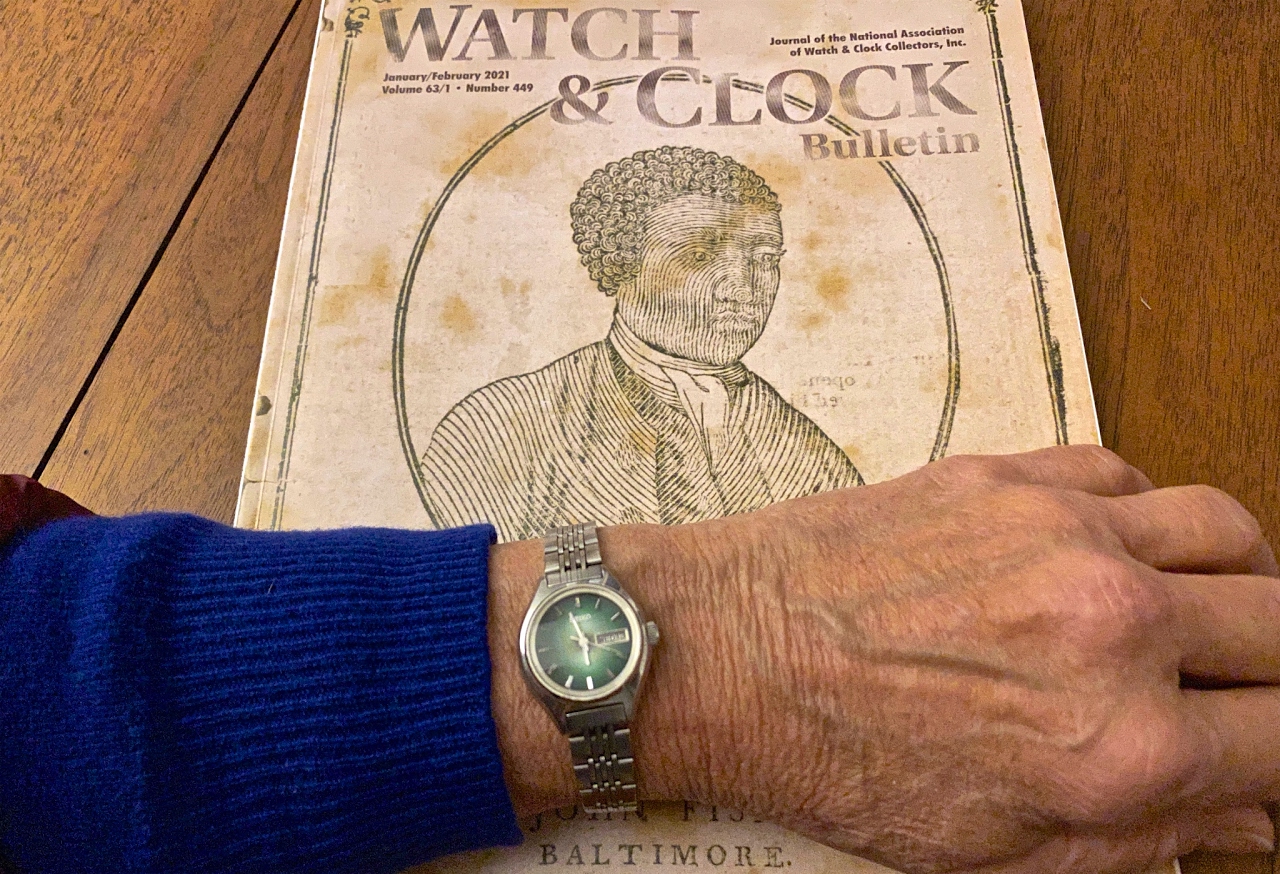 We decided to go north today, near the military cemetery, to walk a portion of Marian Bear Park that we'd only seen from above on the highway.
We didn't anticipate our first hundred yards would include a creek crossing in the near-dark. Luckily we both got across with dry shoes and socks.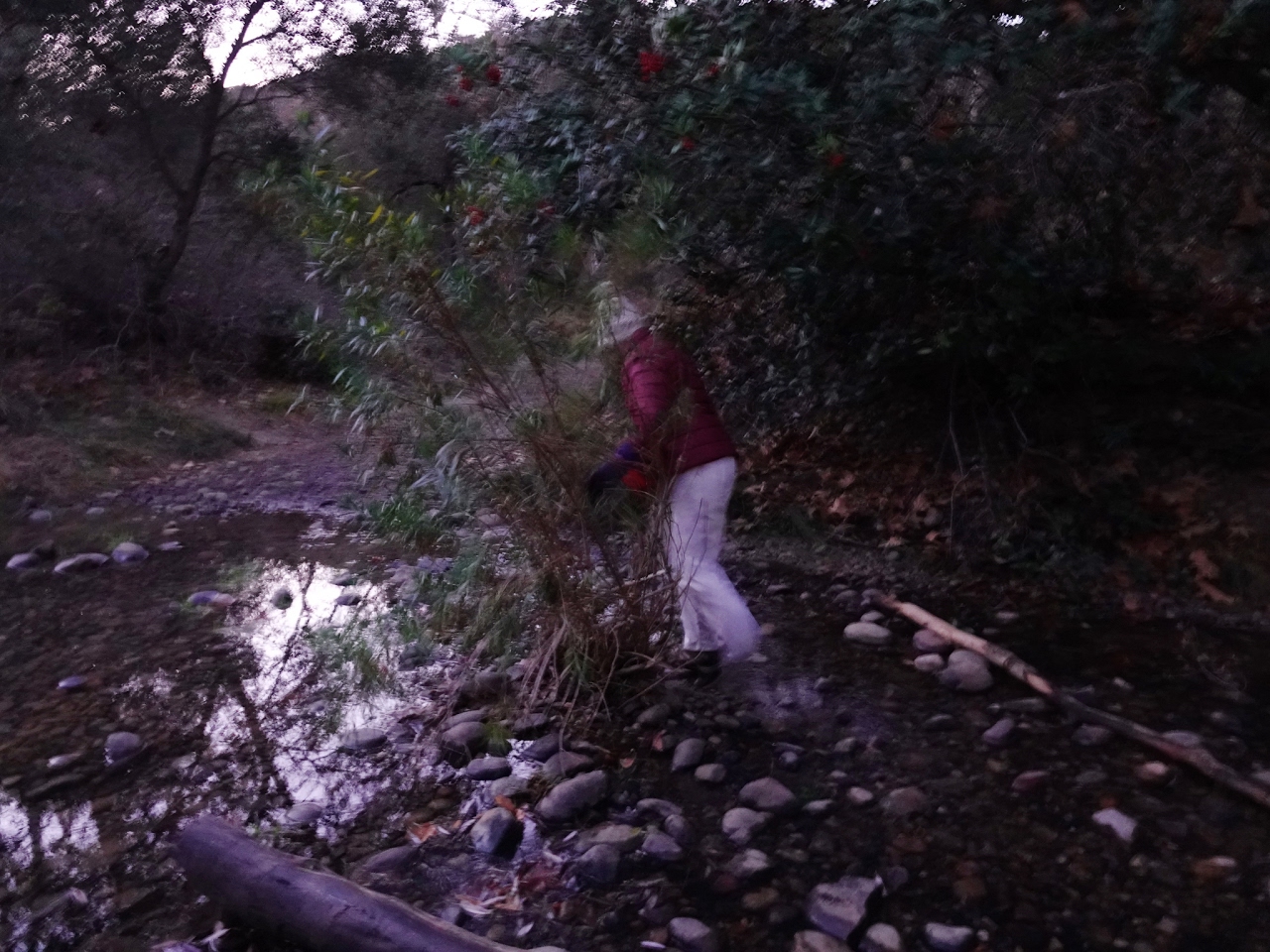 It was darker than we expected in the canyon. We saw several rabbits but they were too far for my camera to focus in the dim light. It was also much rockier! My feet hurt just looking at this photo. I need shoes that combine comfortable tops with harder soles.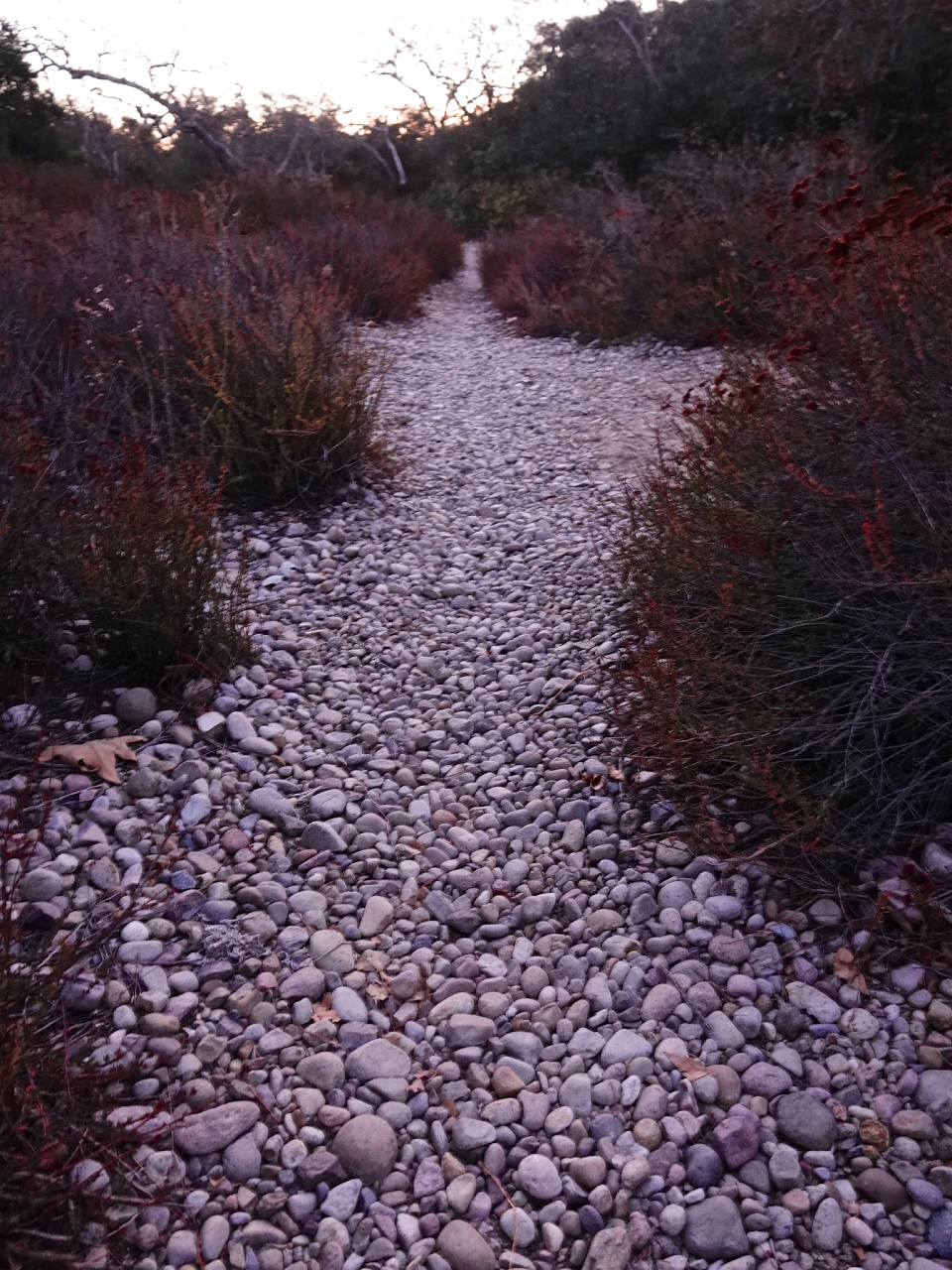 As usual, the sycamore trees were magnificent, and also a bit creepy in the dim light. Pink and blue above us hinted at the sunrise to come.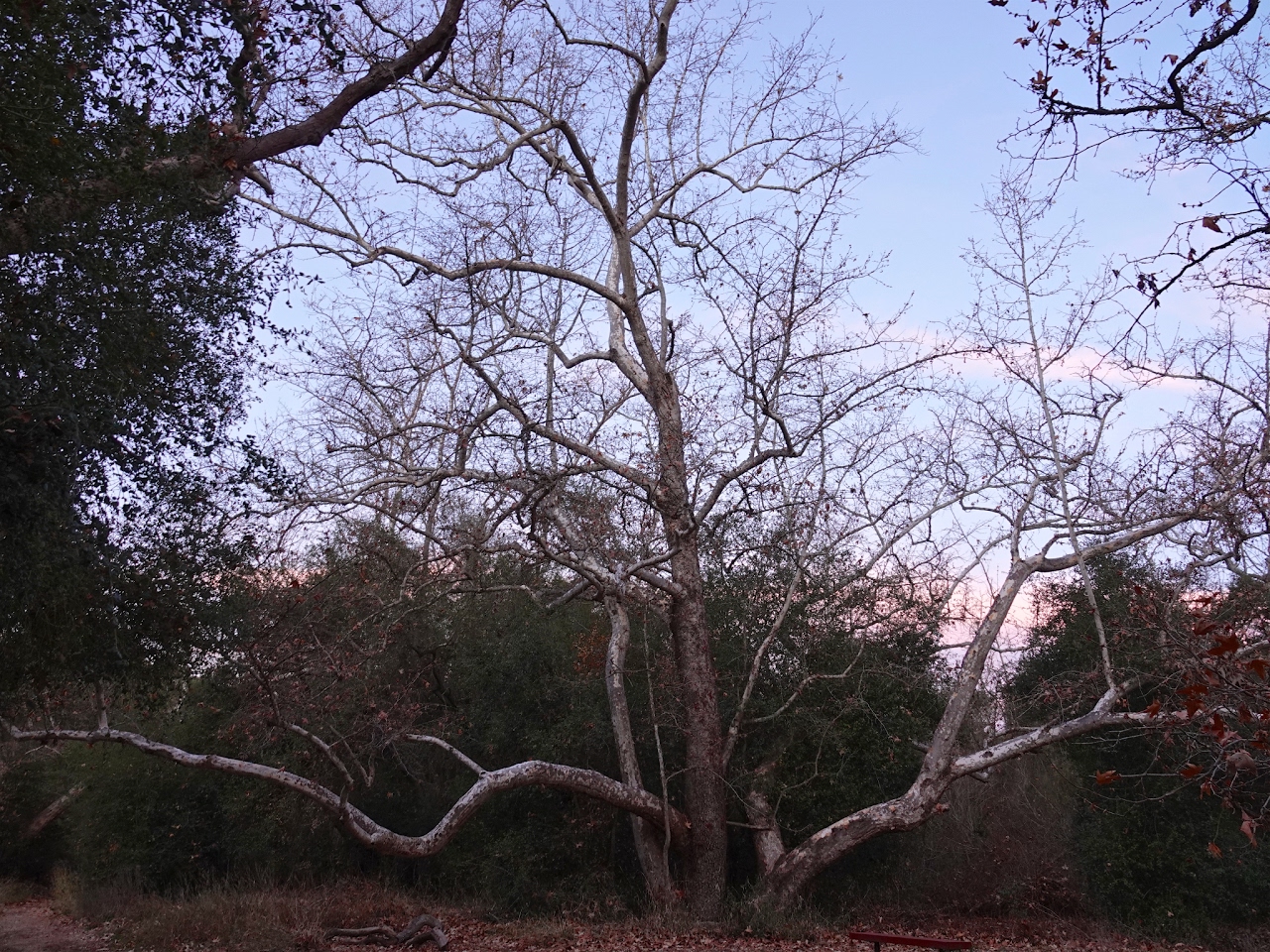 Ten minutes to daytime.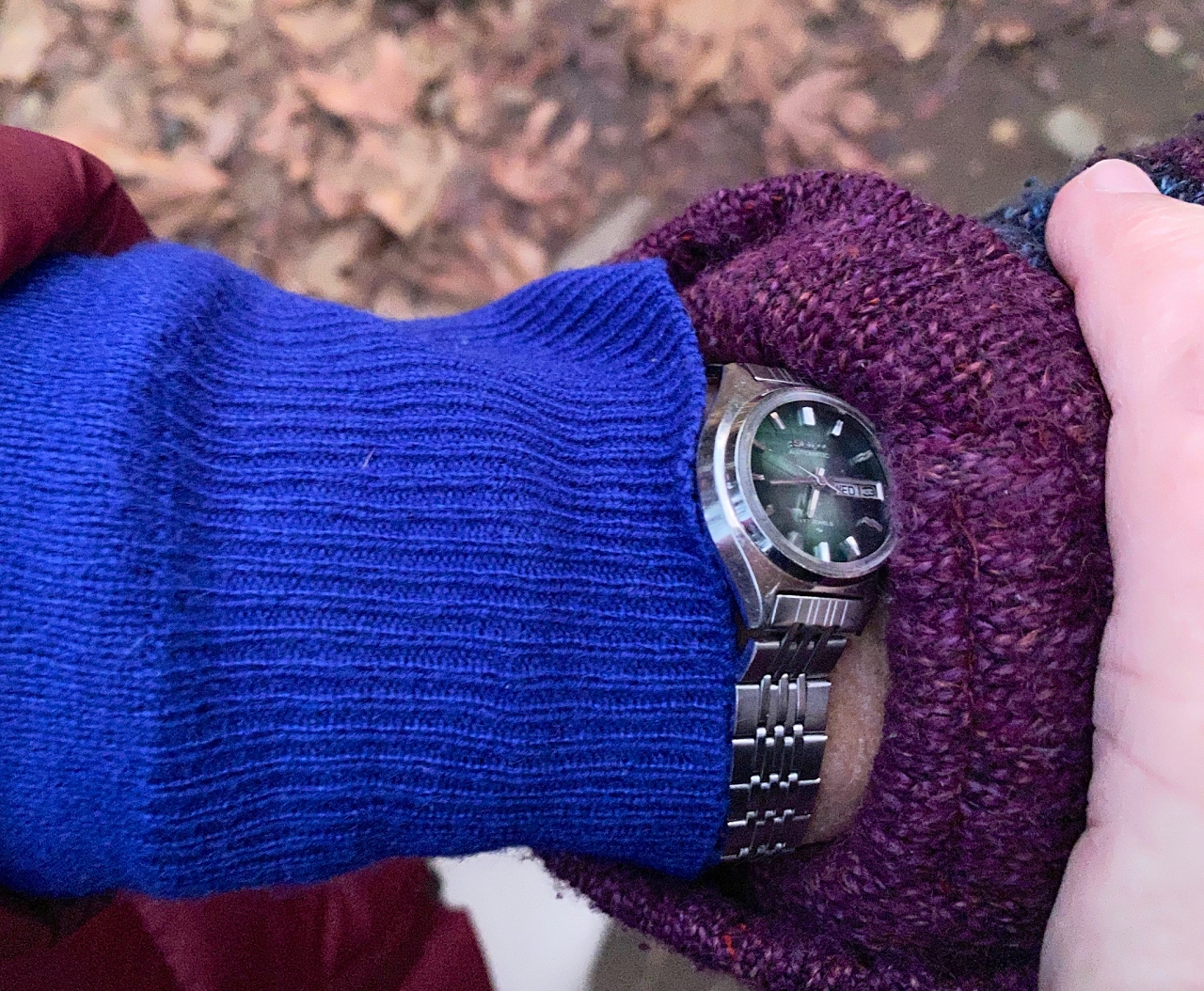 In this shot each pixel had to work -- no solid bands of color without texture.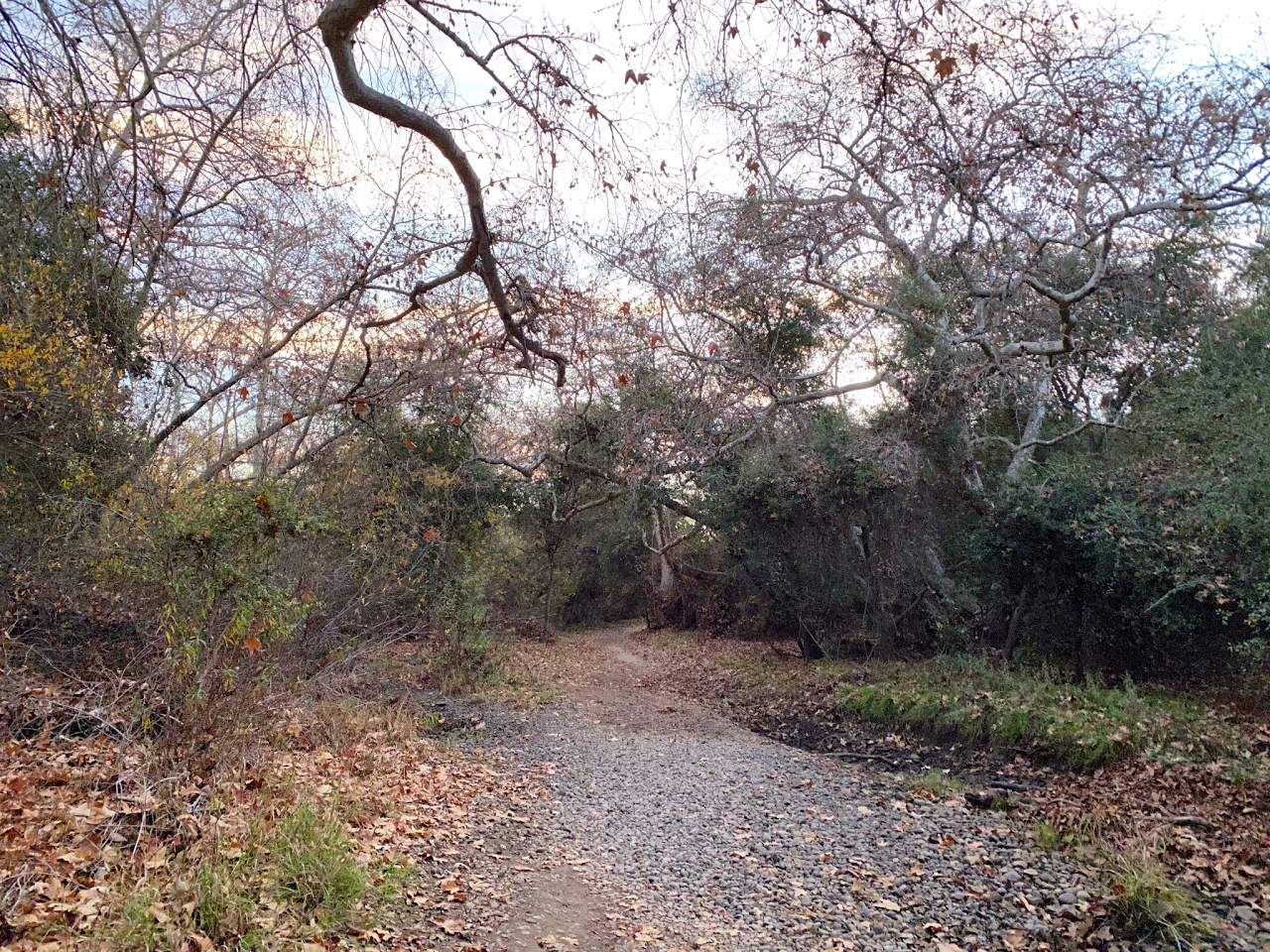 We saw a tree that had fallen over, and I walked up thinking I could cross over ... but it became slippery and narrow on top, so I backed up rather than fall off, onto the log below.
I guess I have become a bit cautious in my old age.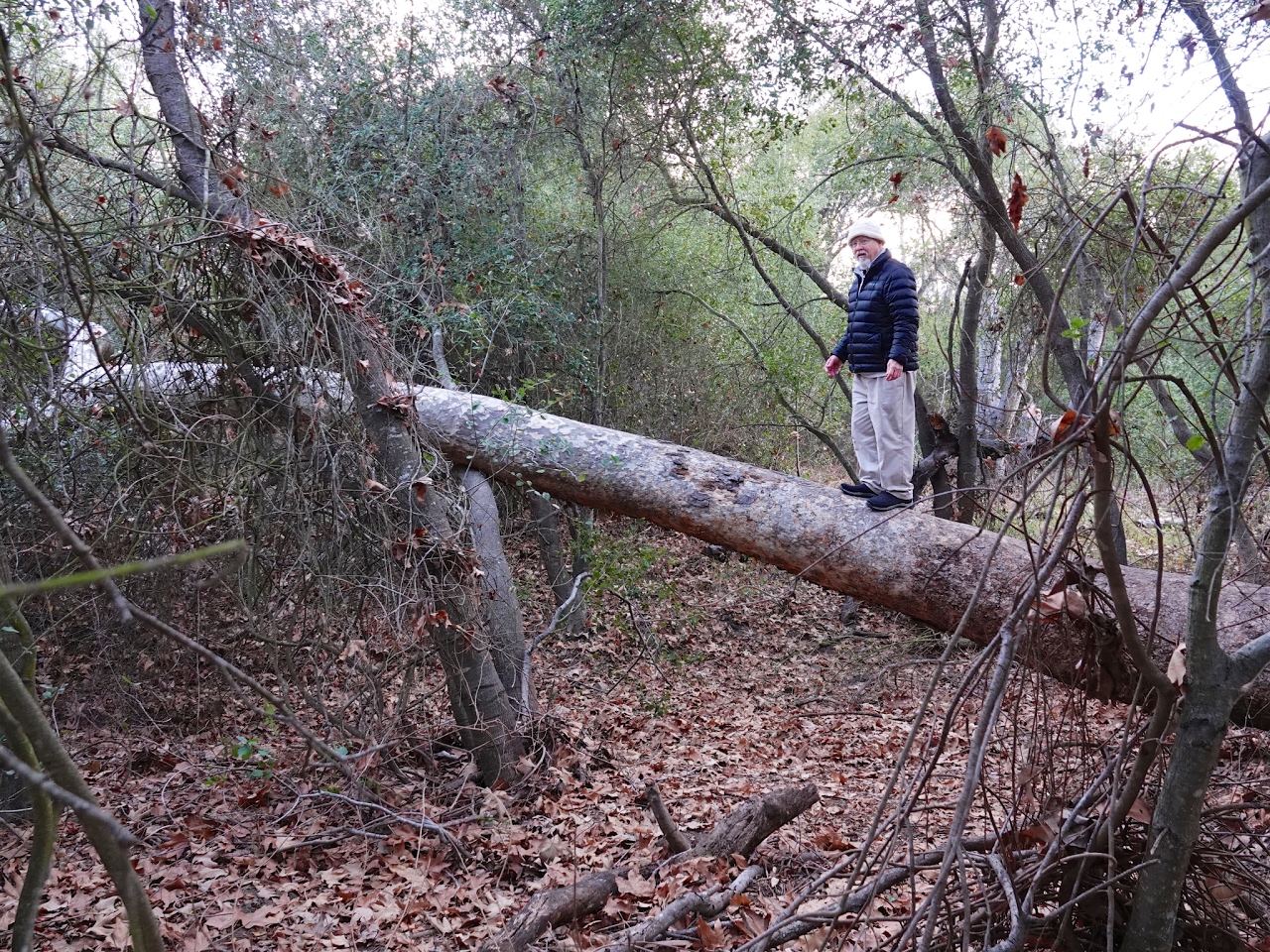 The brushy side of the canyon was completely impassible.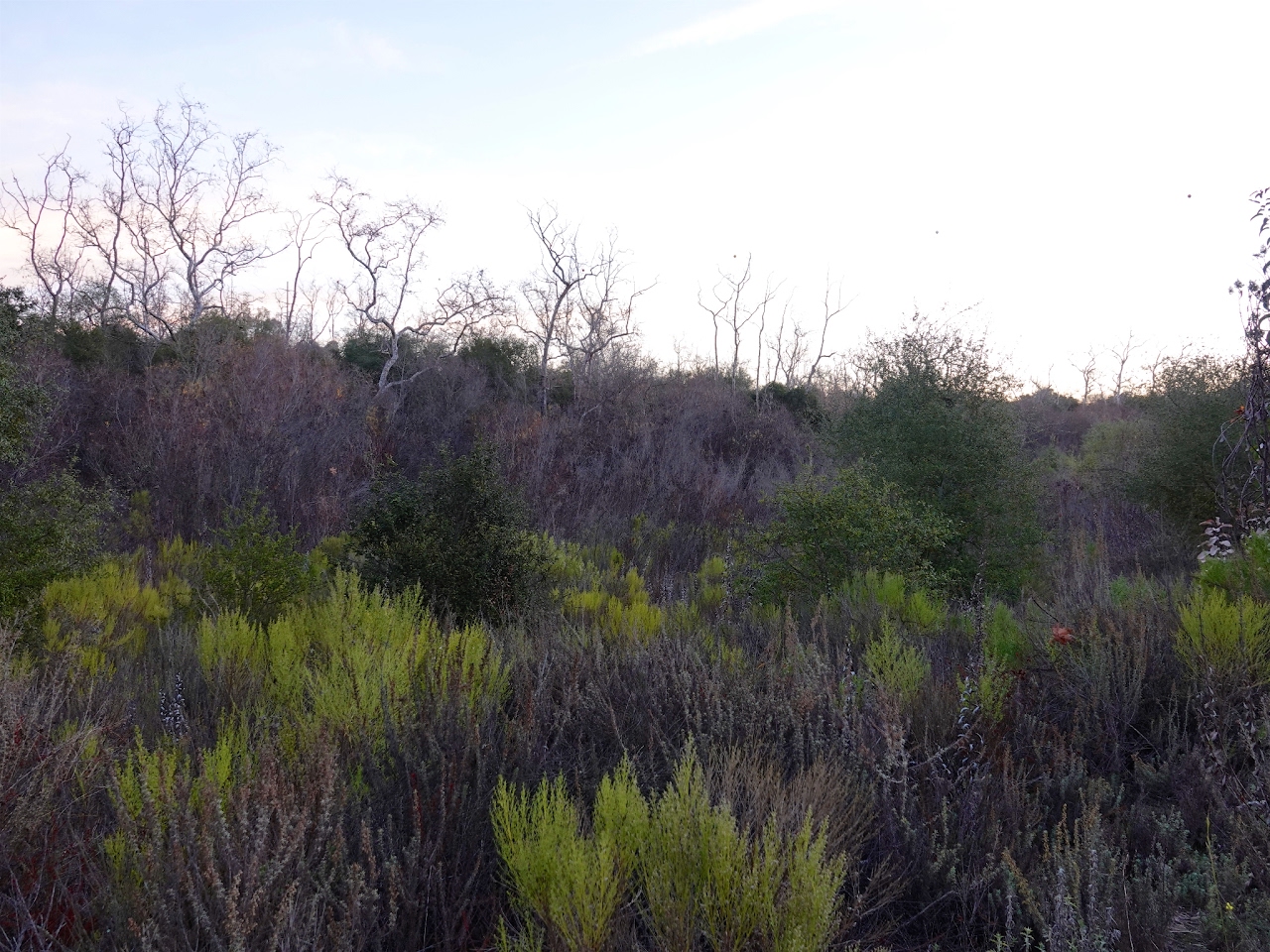 So we stuck to the main path. We saw only a woman with dog, two men walking, one girl running, and one man jogging, in 2 hours.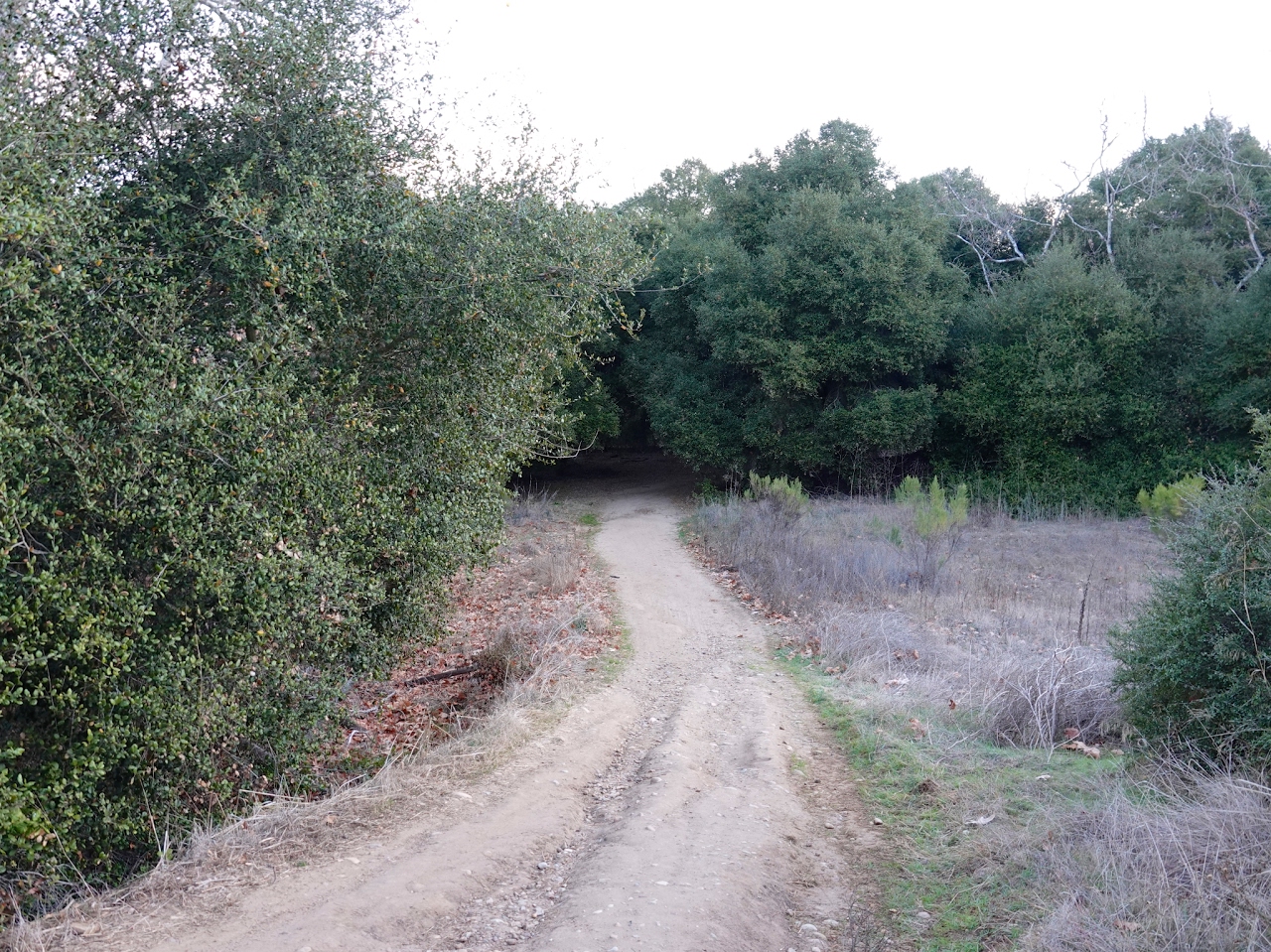 In this photo I get a visual image of Winnie the Pooh walking through a forest ...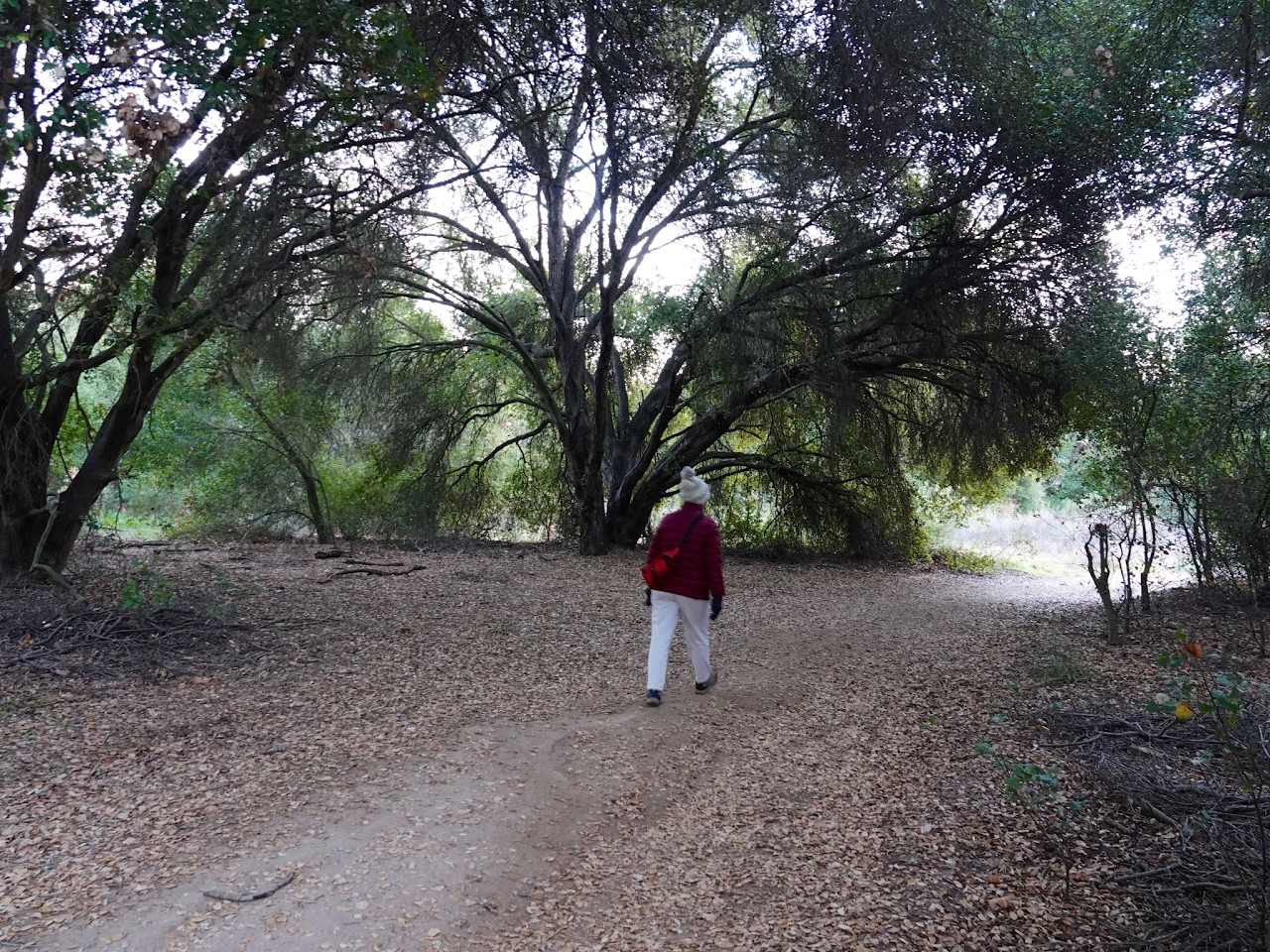 What do you think?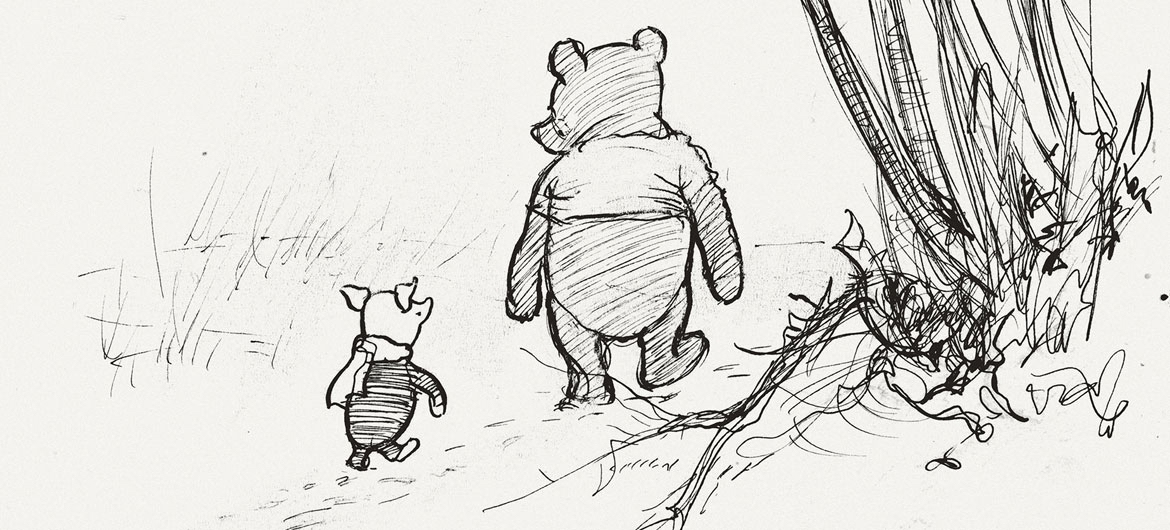 Here the sycamores are giving way to live oaks.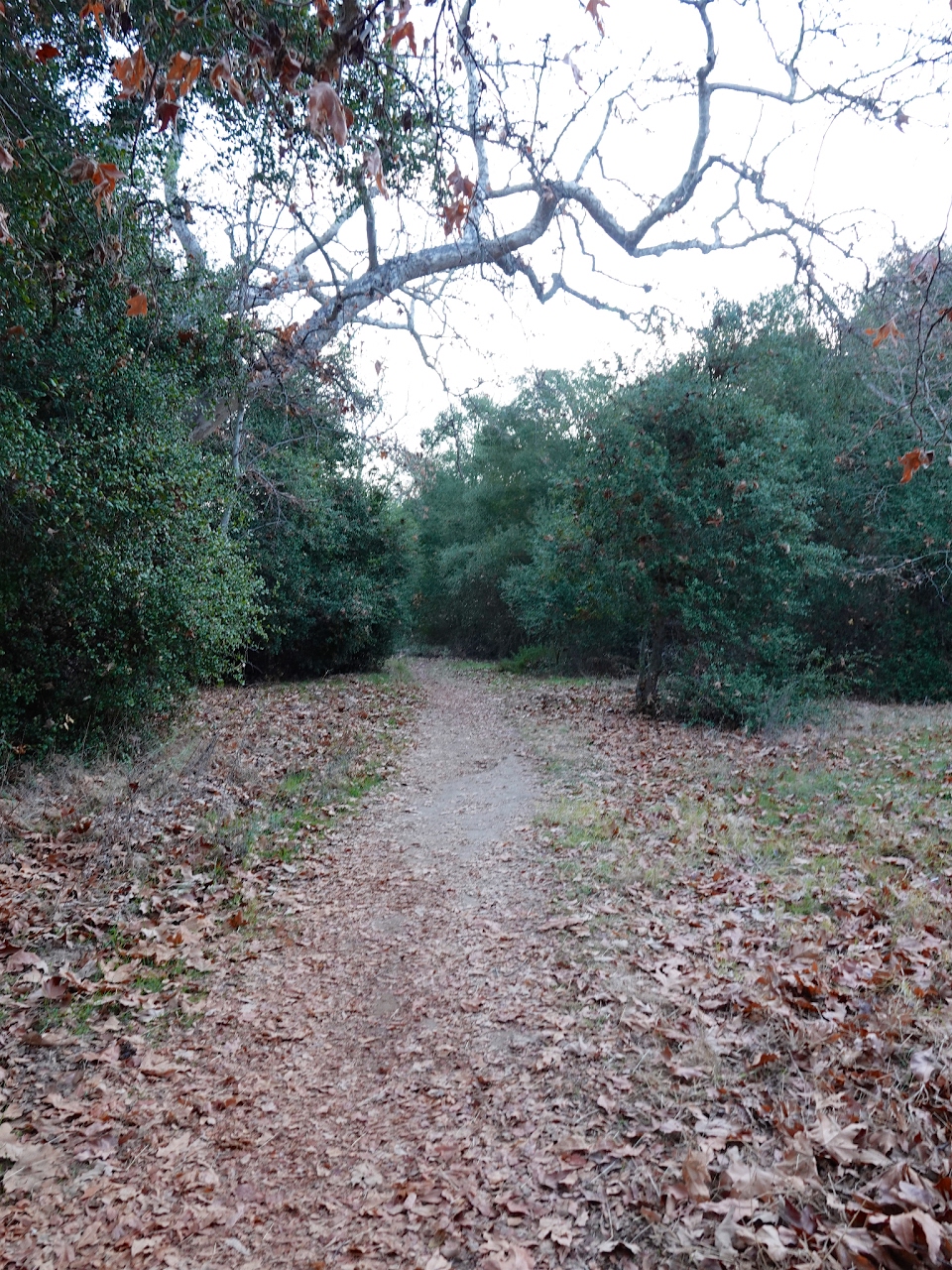 and scrub brush.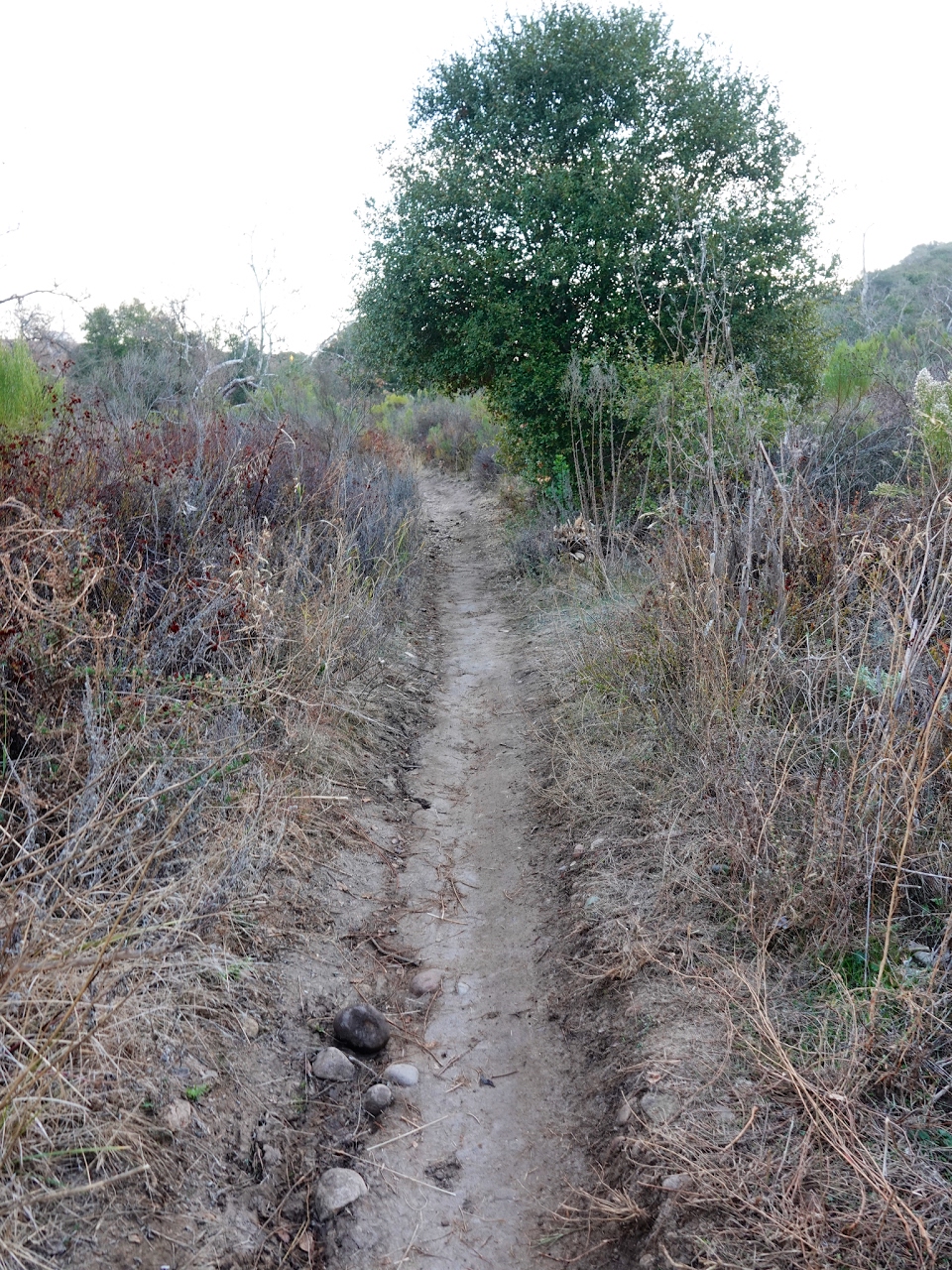 There, across the highway and up on a bluff, is the doctor's office where I have to get my annual eye check-up. Its proximity to our location is the reason we chose this walk.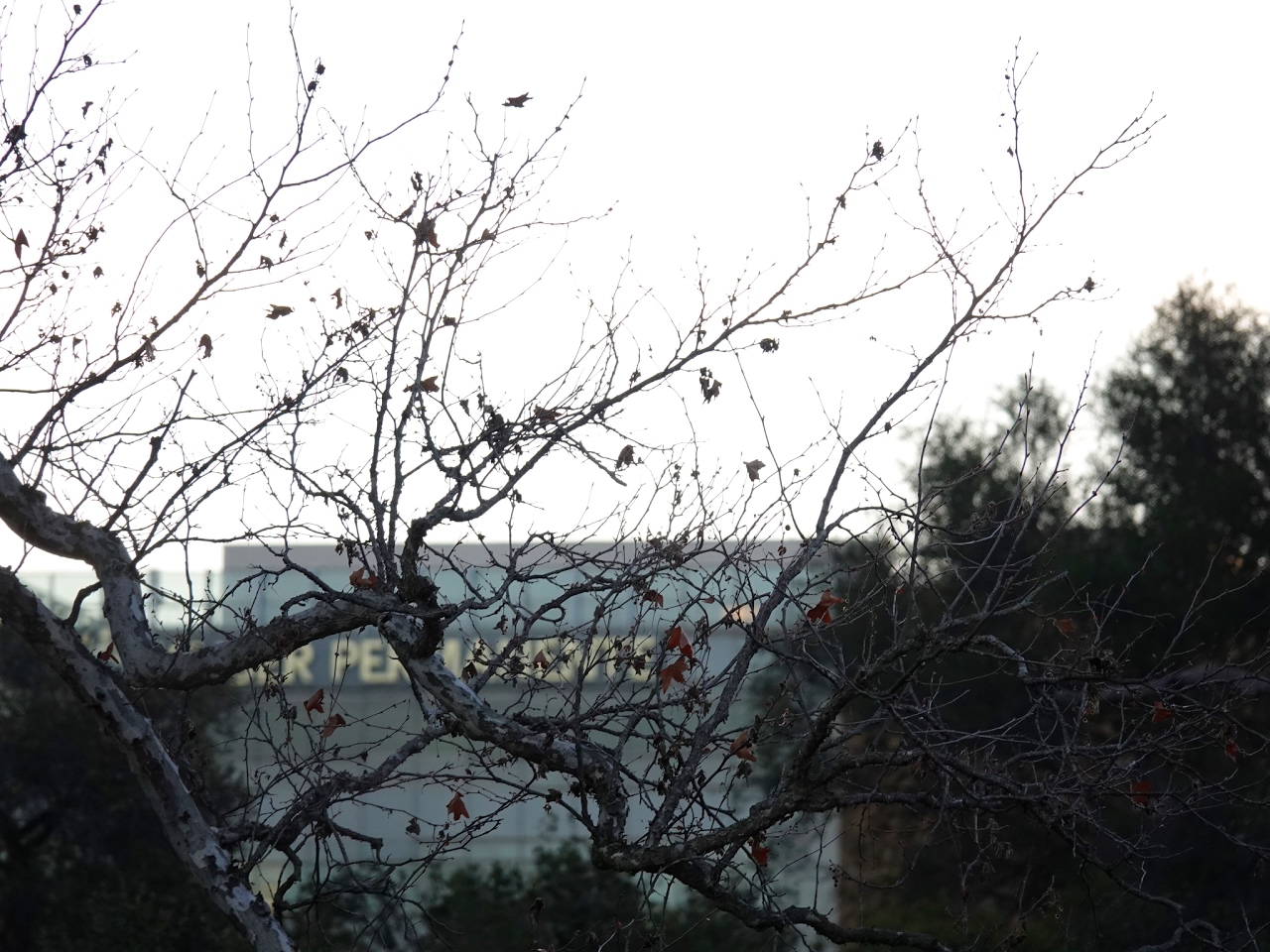 This pampas grass plant is the only non-native vegetation we saw today on our walk.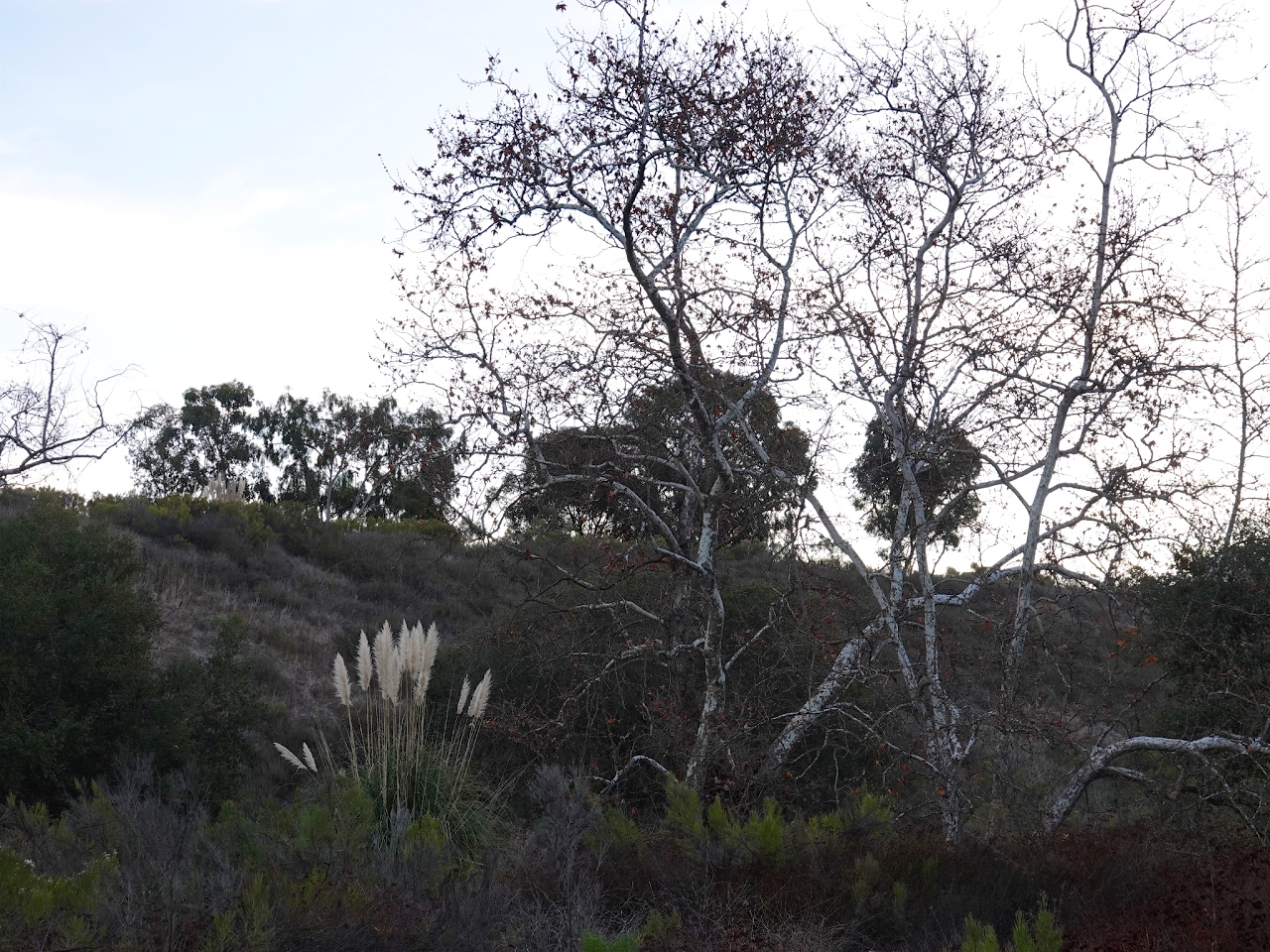 However I am not a horticultural expert so if you see something amiss, please point it out to me.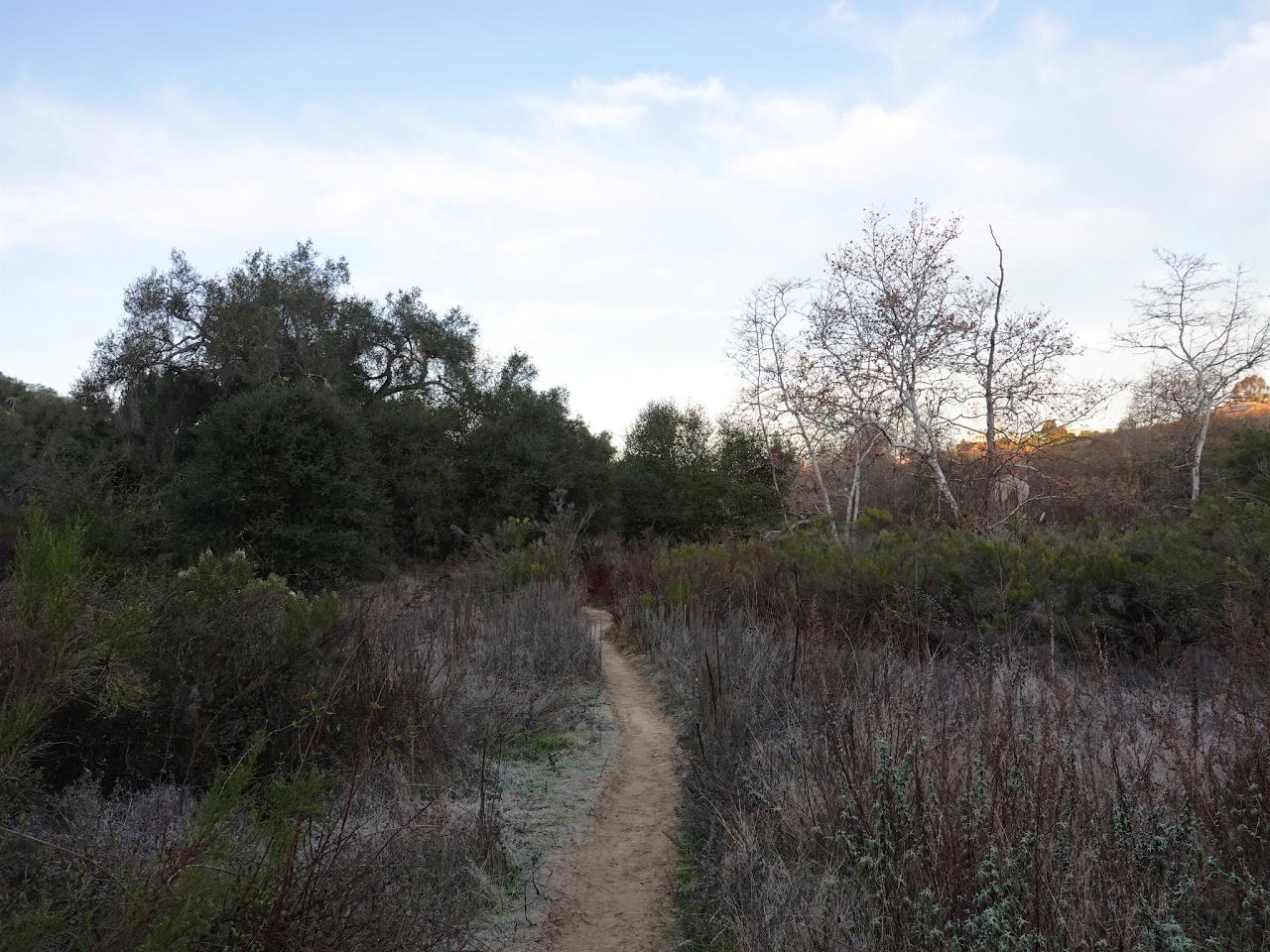 You can see frost in the photo above and on these tiny leaves. I like their snowflake shapes; it's appropriate that they are covered in frost.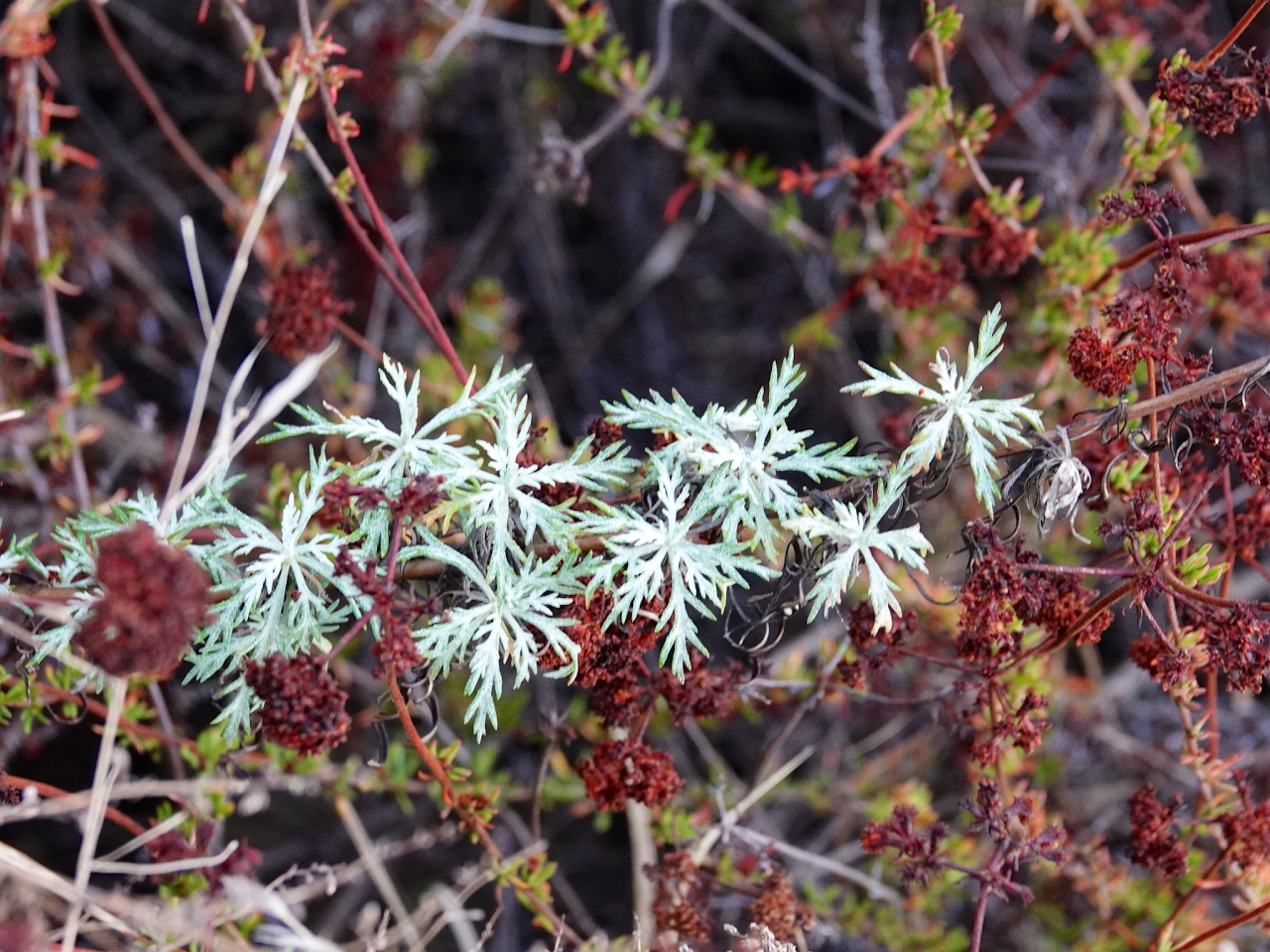 Boom! Suddenly the sun came out and lit up this great oak.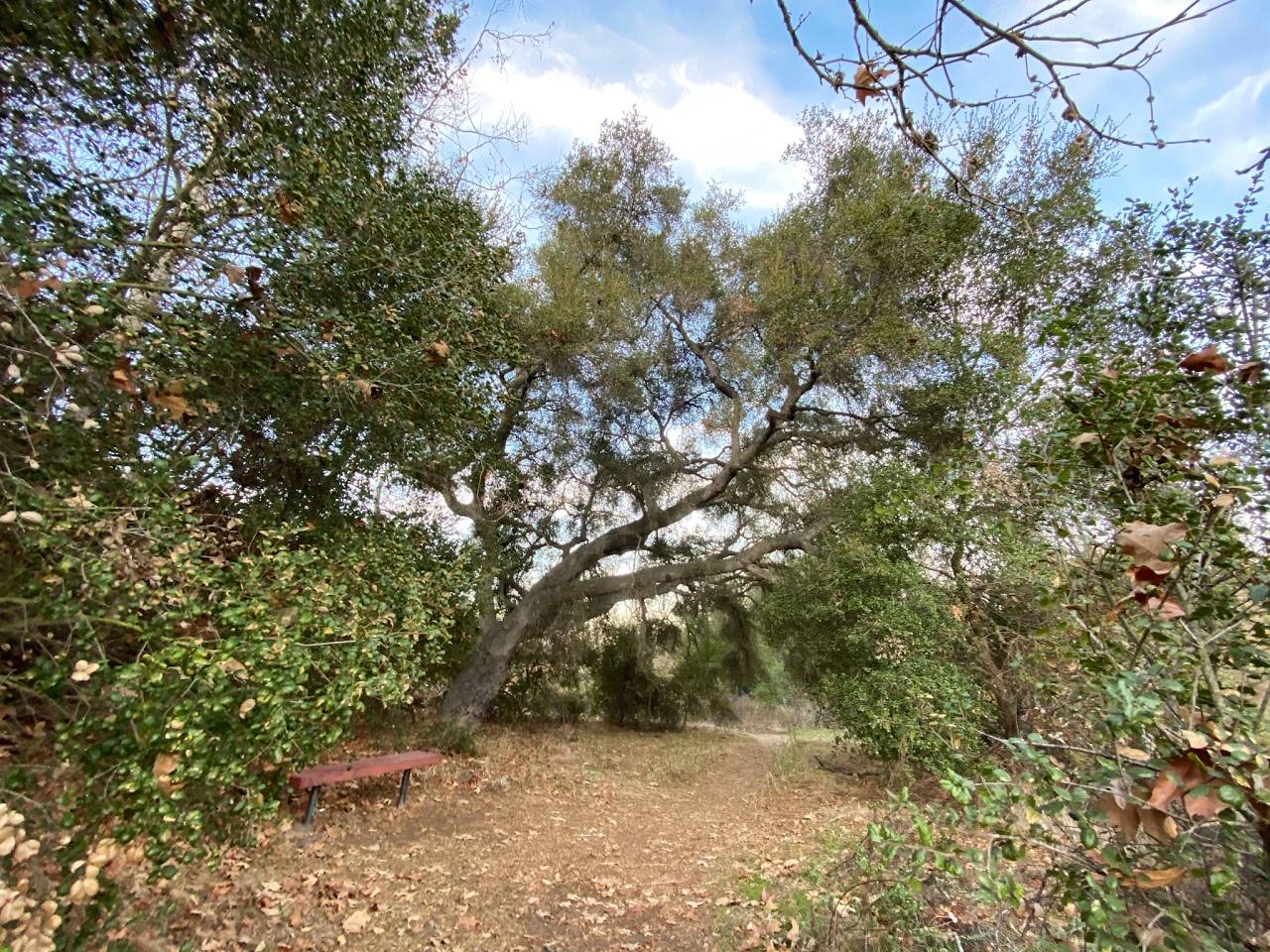 I was admiring this sycamore when my wife pointed out the dozen birds in its very top branches.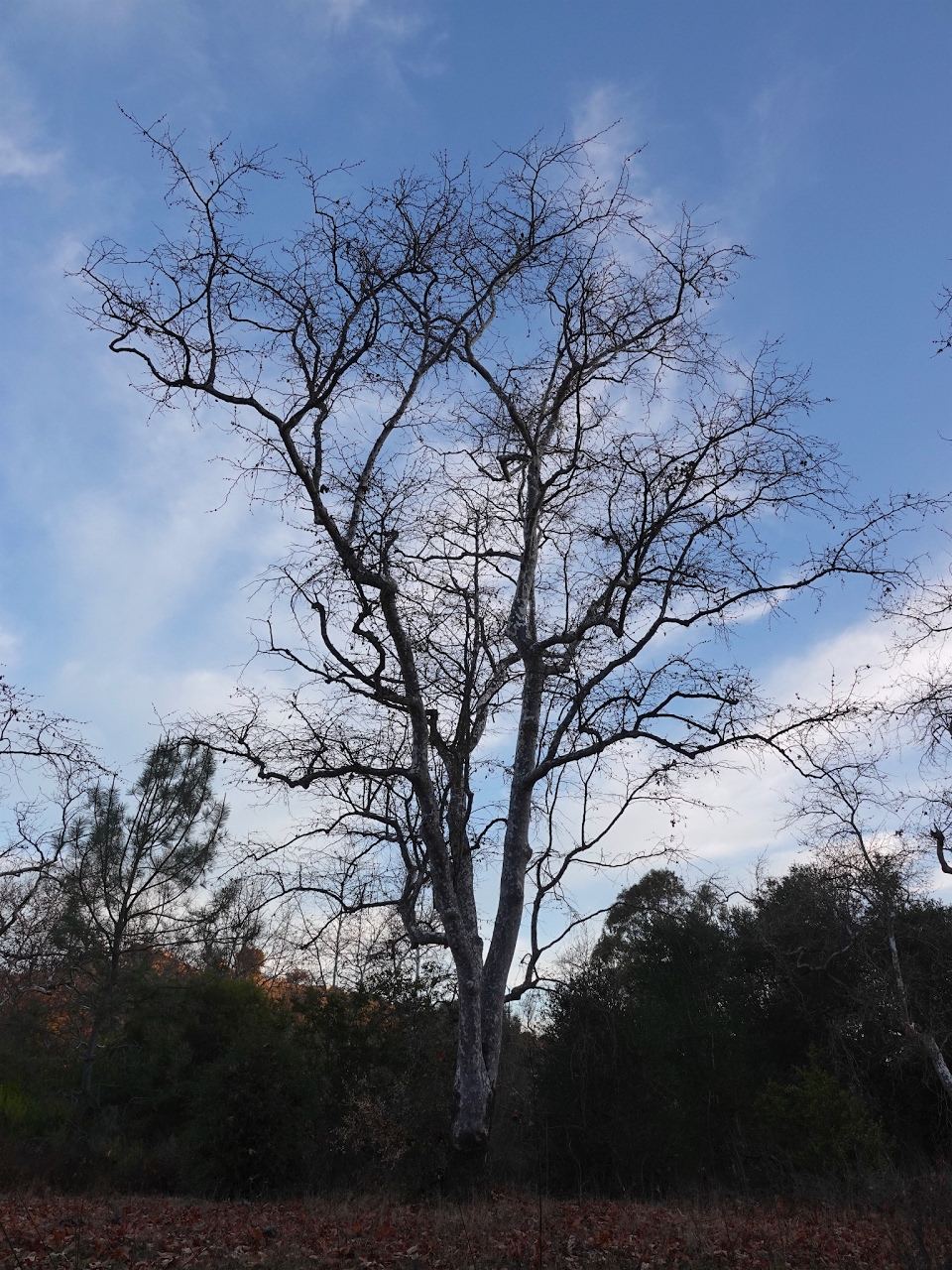 I tried but the light wasn't right and they wouldn't stay still.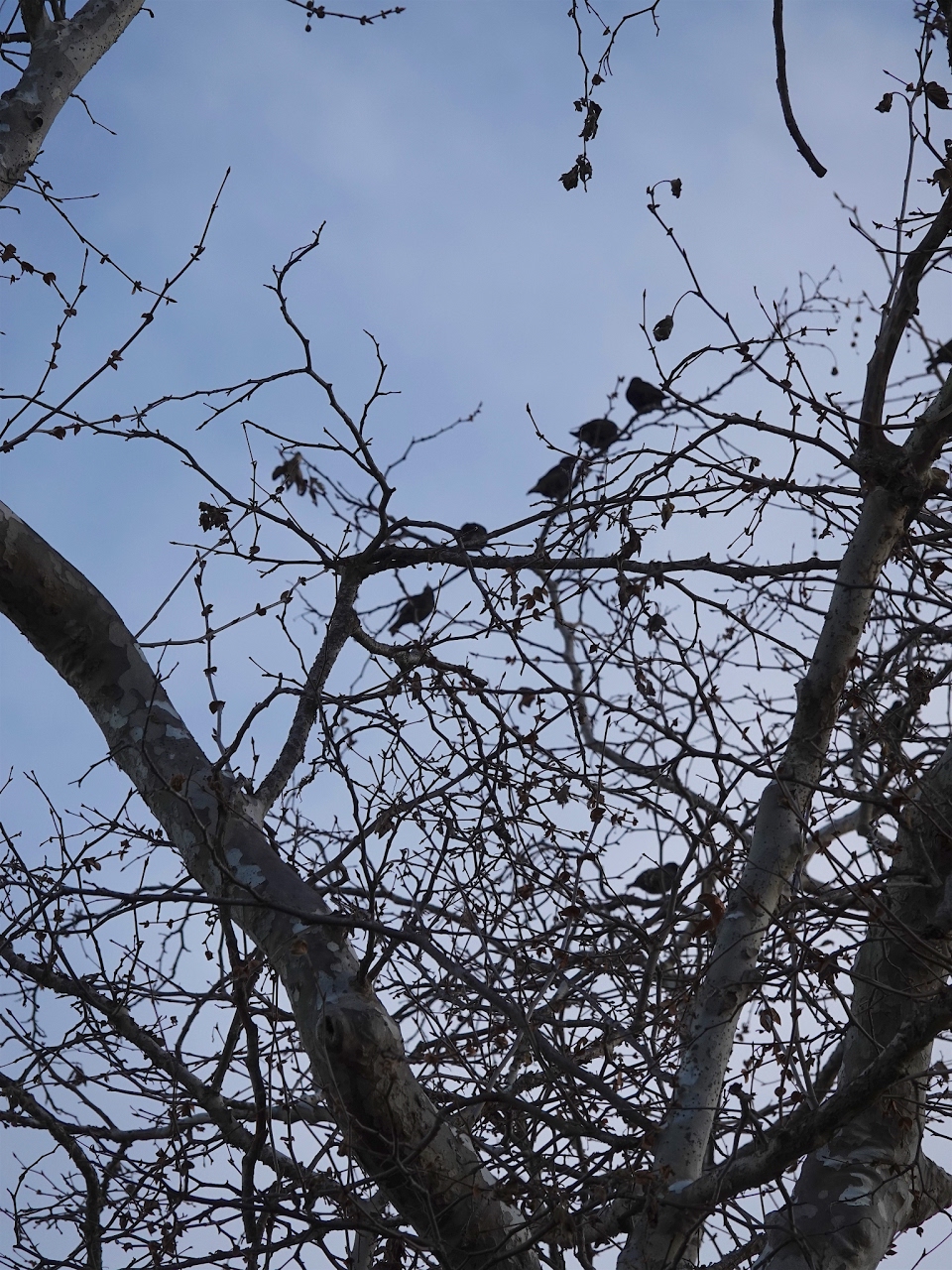 This unusual parallel pair of stalks were topped by gigantic clusters of seeds -- like an enormous dandelion.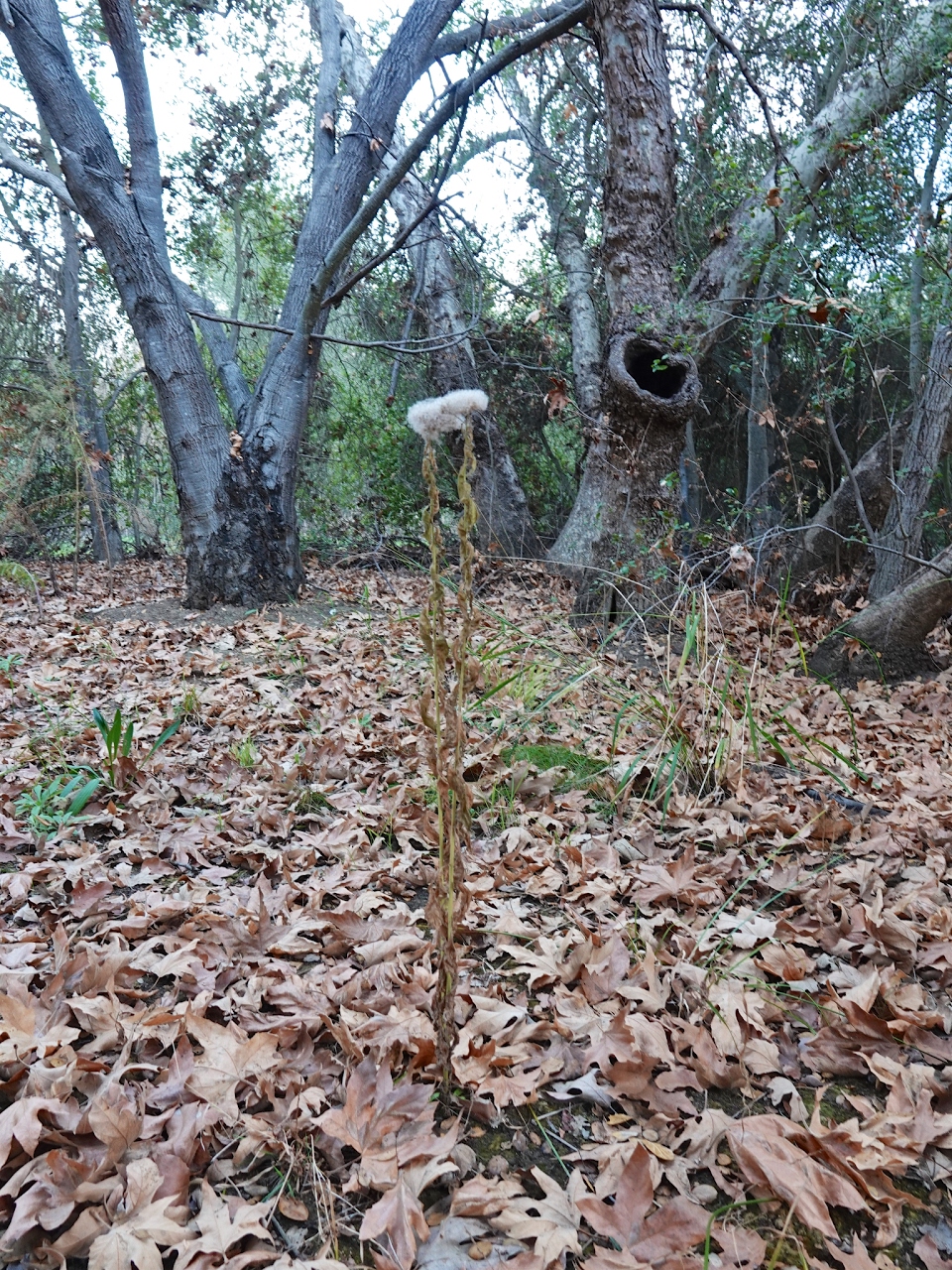 Very cool!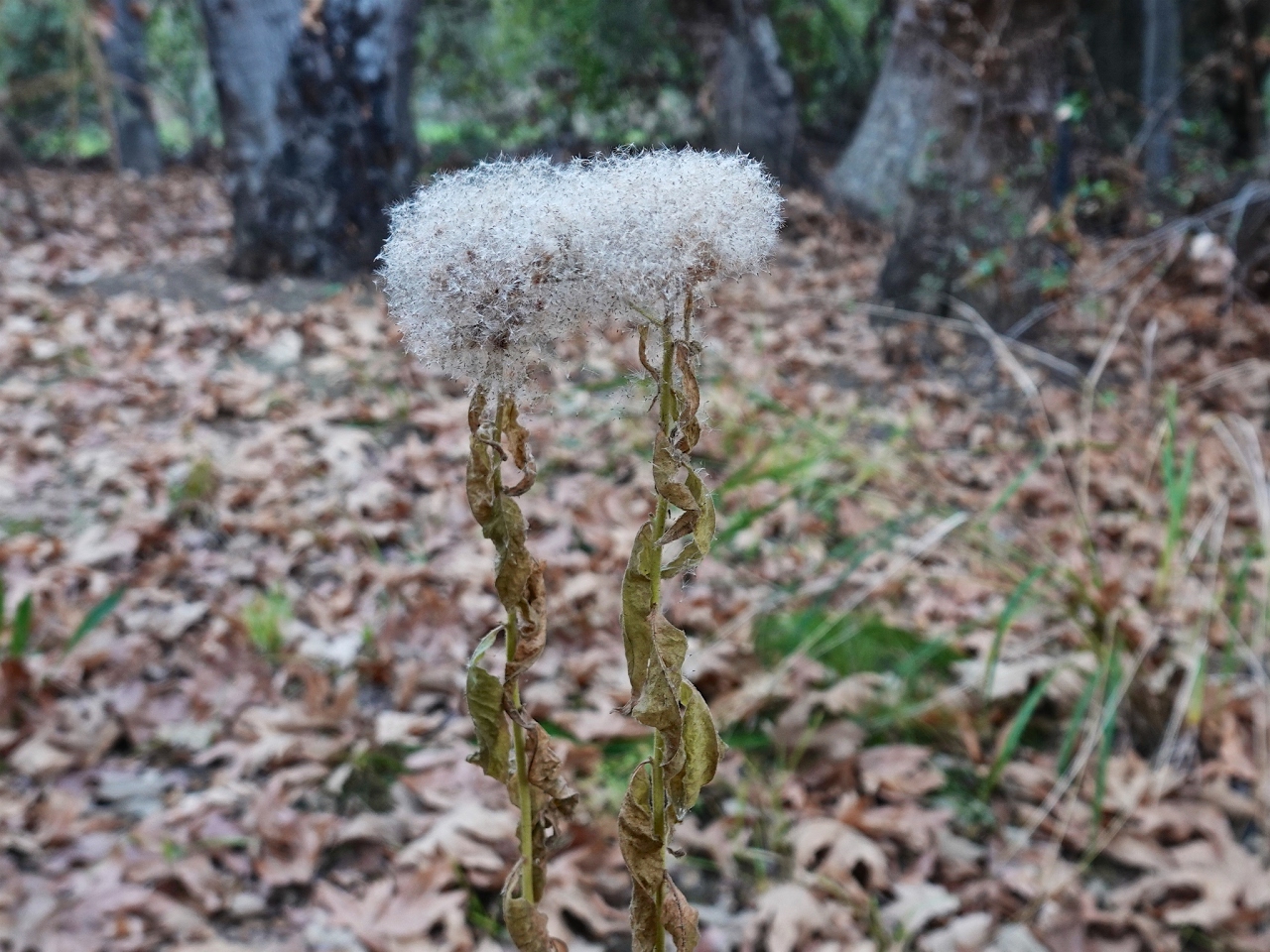 Here is a gorgeous sycamore.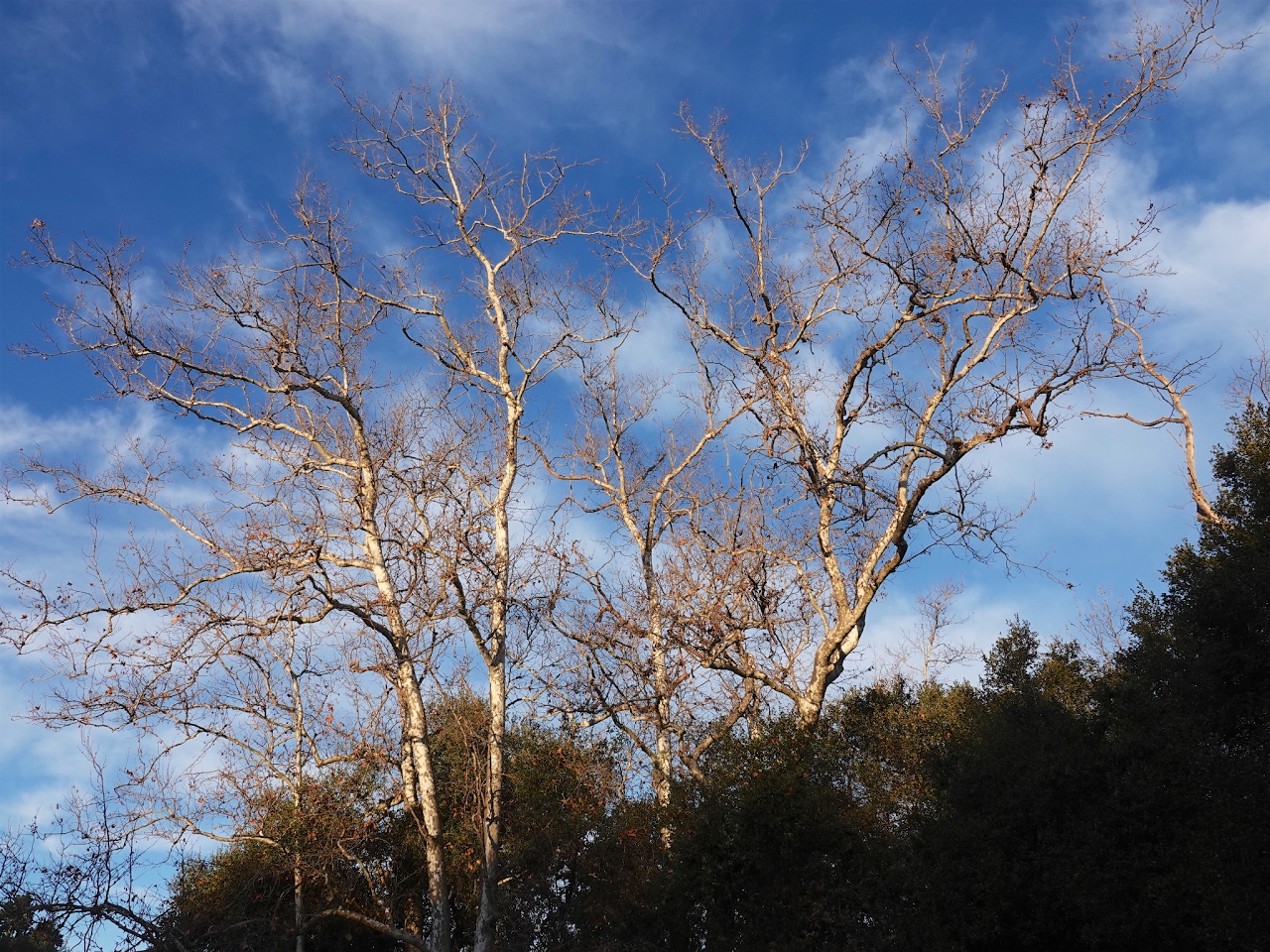 Near the top is a fat bird. I think maybe it's a dove or pigeon.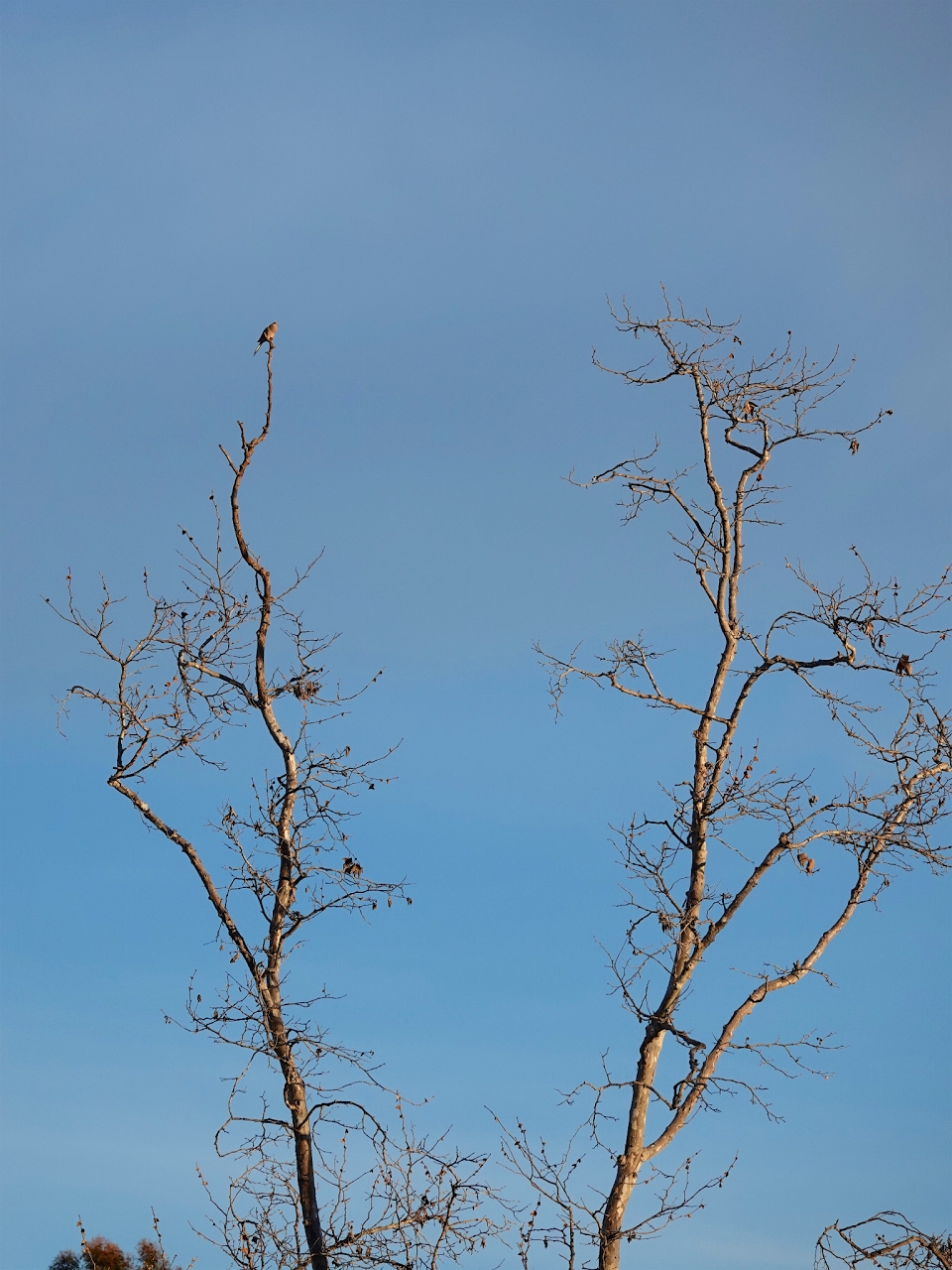 Yes, it is. This photo prompted the realization that birds can sit on the highest places without any fear of
Falling
- a primordial fear experienced by most people. What if we never had to worry about falling down?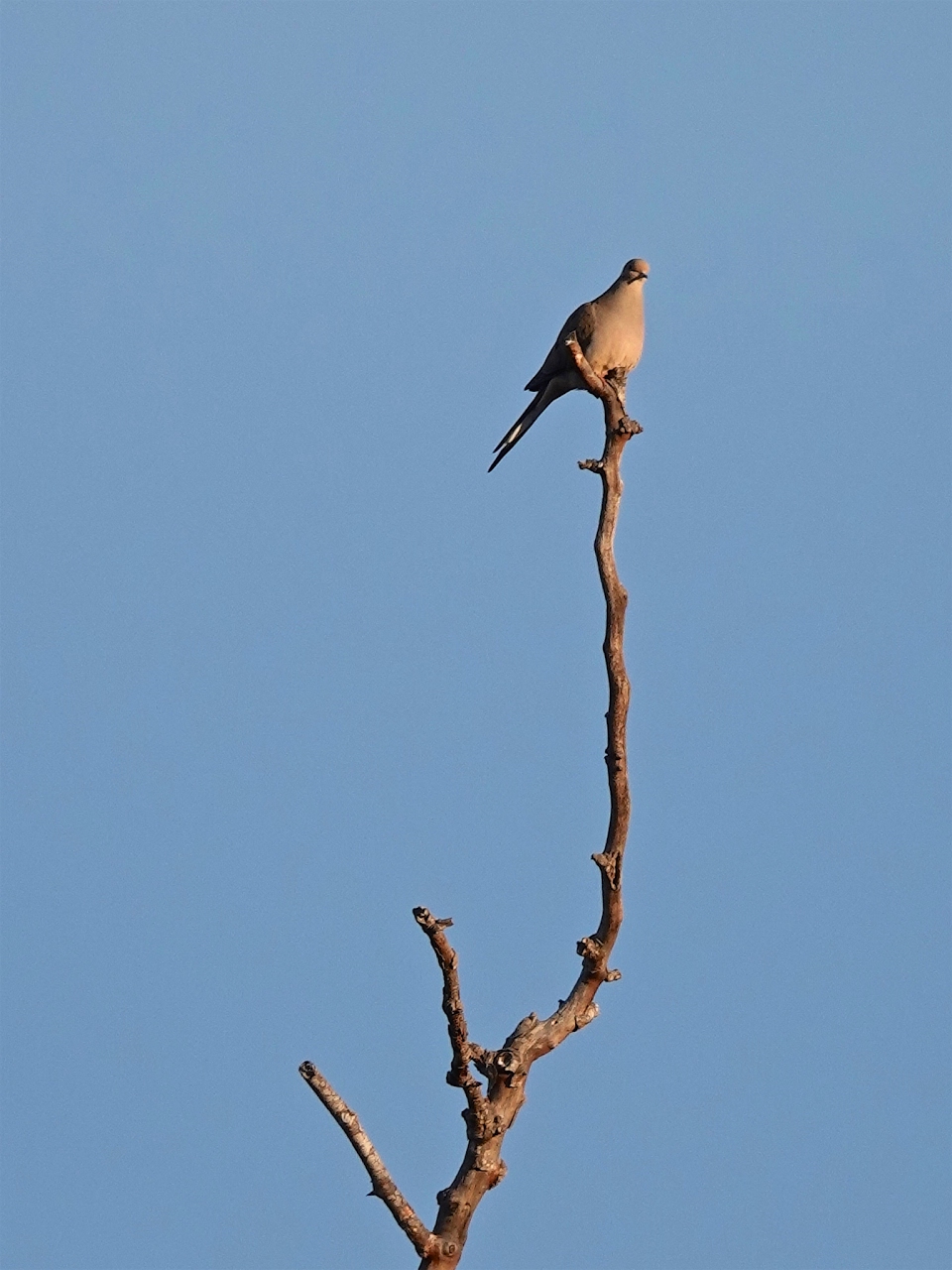 If you fell on this you would be very very sorry. Those thistles are extremely prickly, barbed and stiff.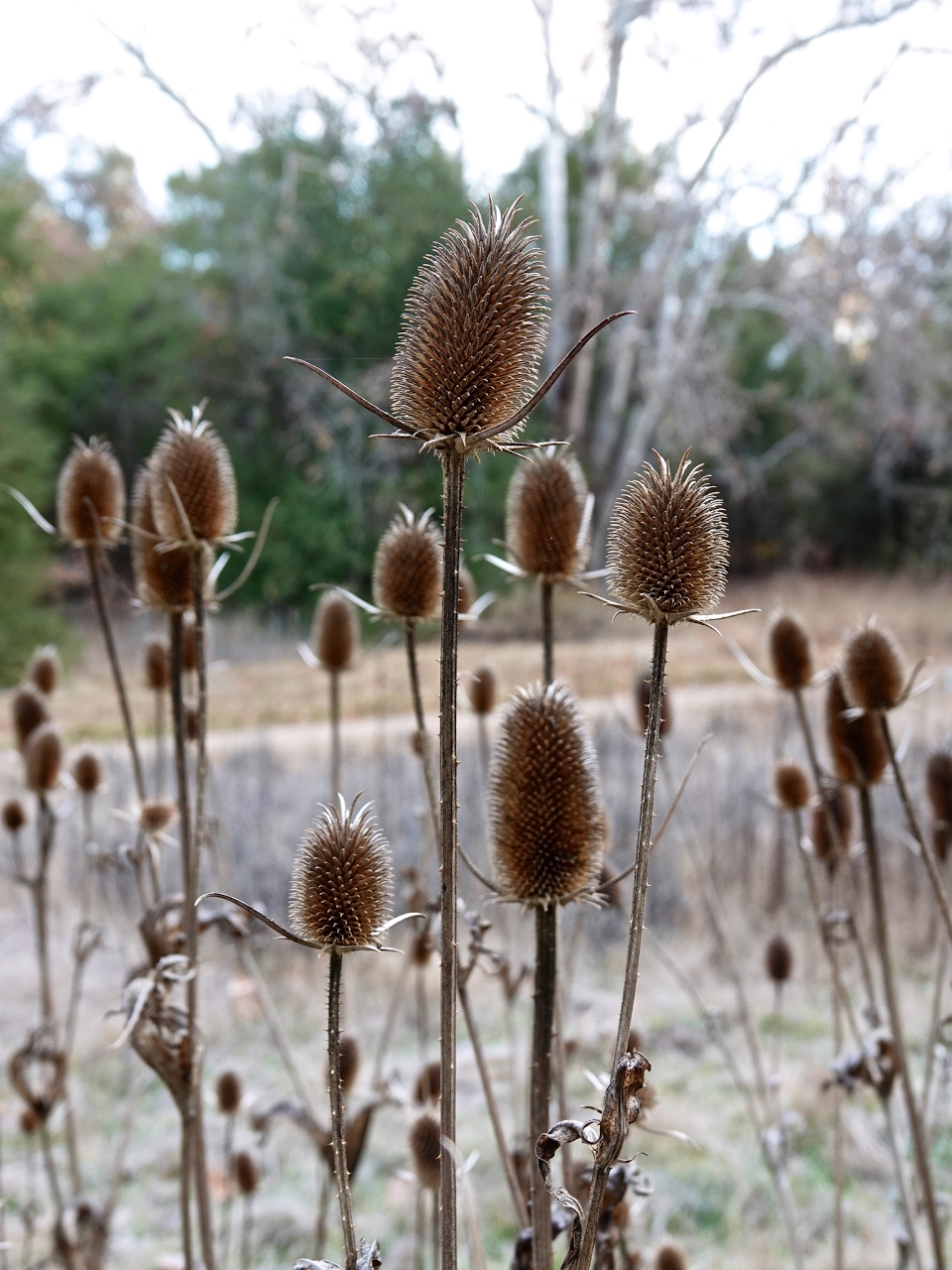 This guy politely stopped out of my sight until I had finished the shot above, then waved, said Hiya! and continued on. Amazing courtesy in these days of masked anonymity and muffled grunts.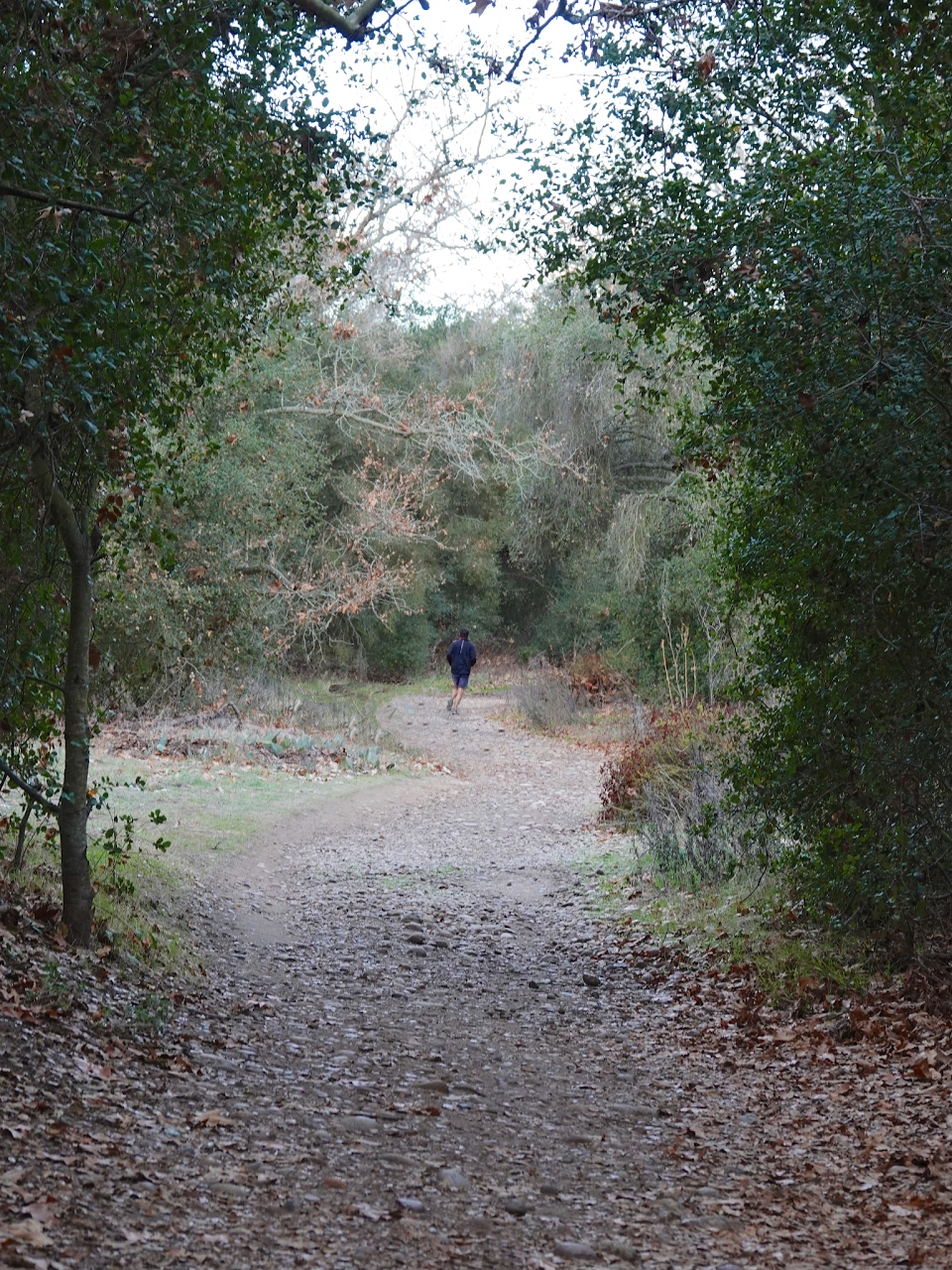 There was some water running in the creek here. We went the long way around to the car so we didn't have to ford the creek again.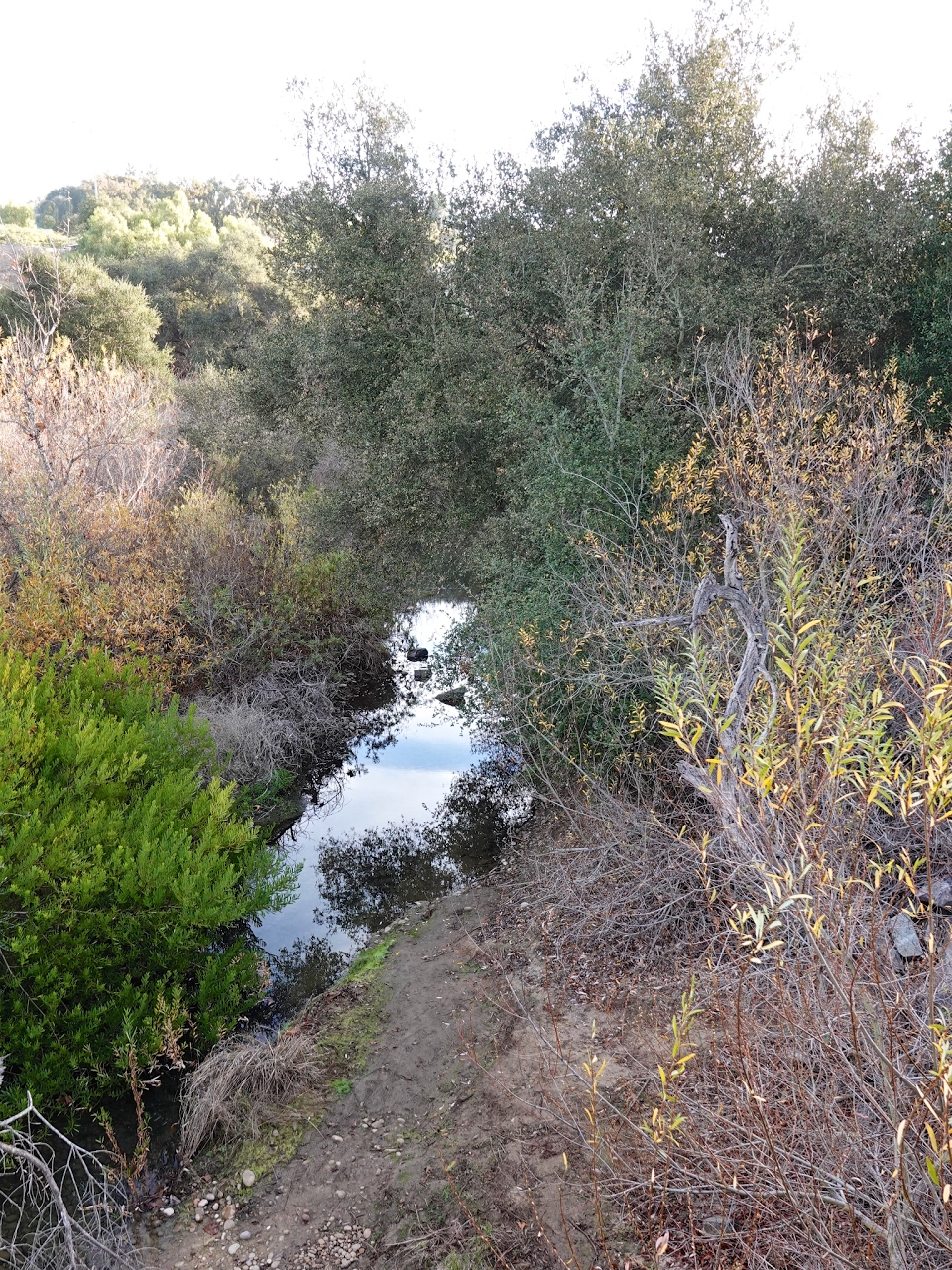 I wanted to grab some yellow mushroom souvenirs but Mrs. C told me to keep my hands to myself.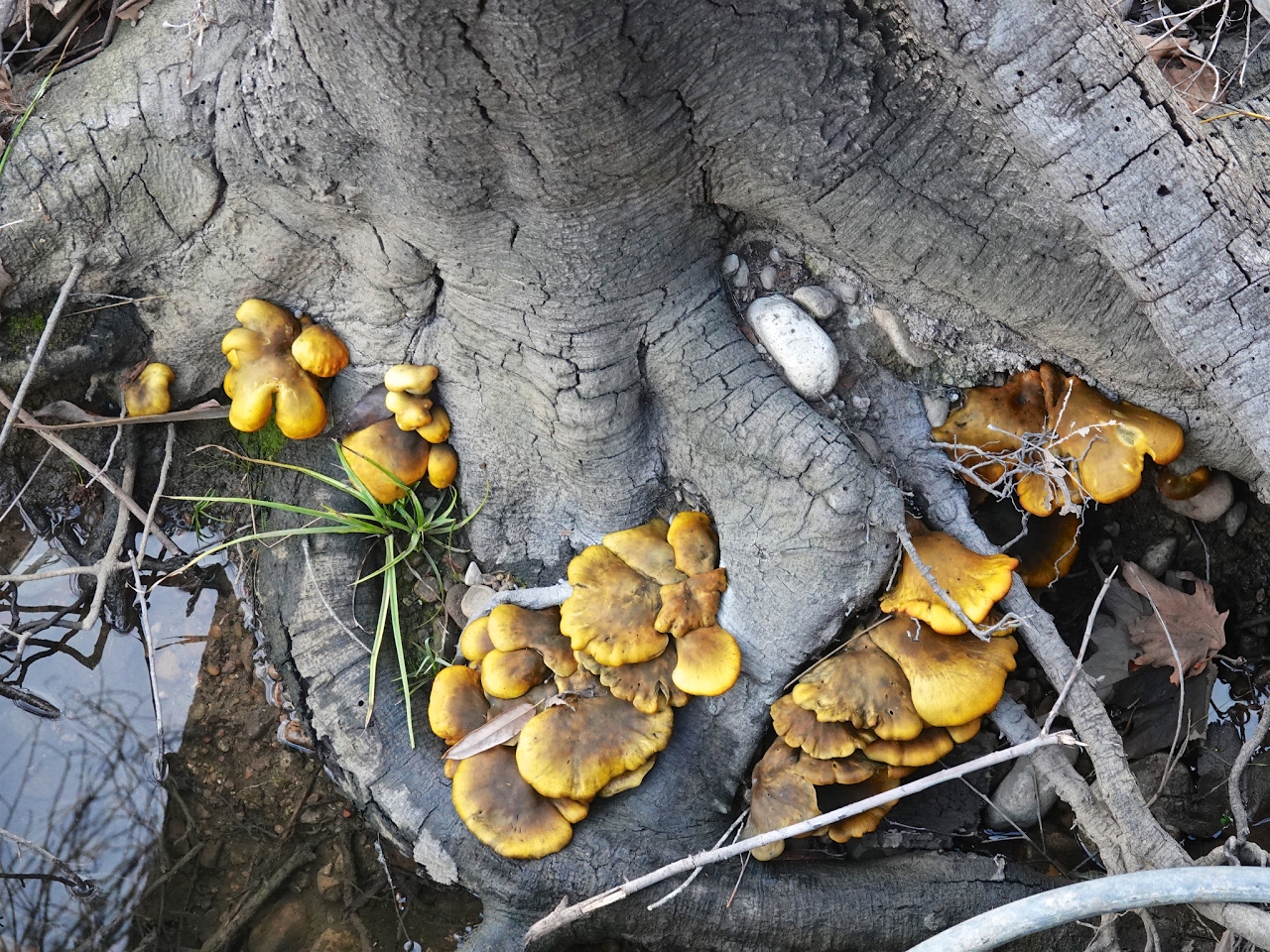 The park sign. We walked from Genesee to Limerick and back today.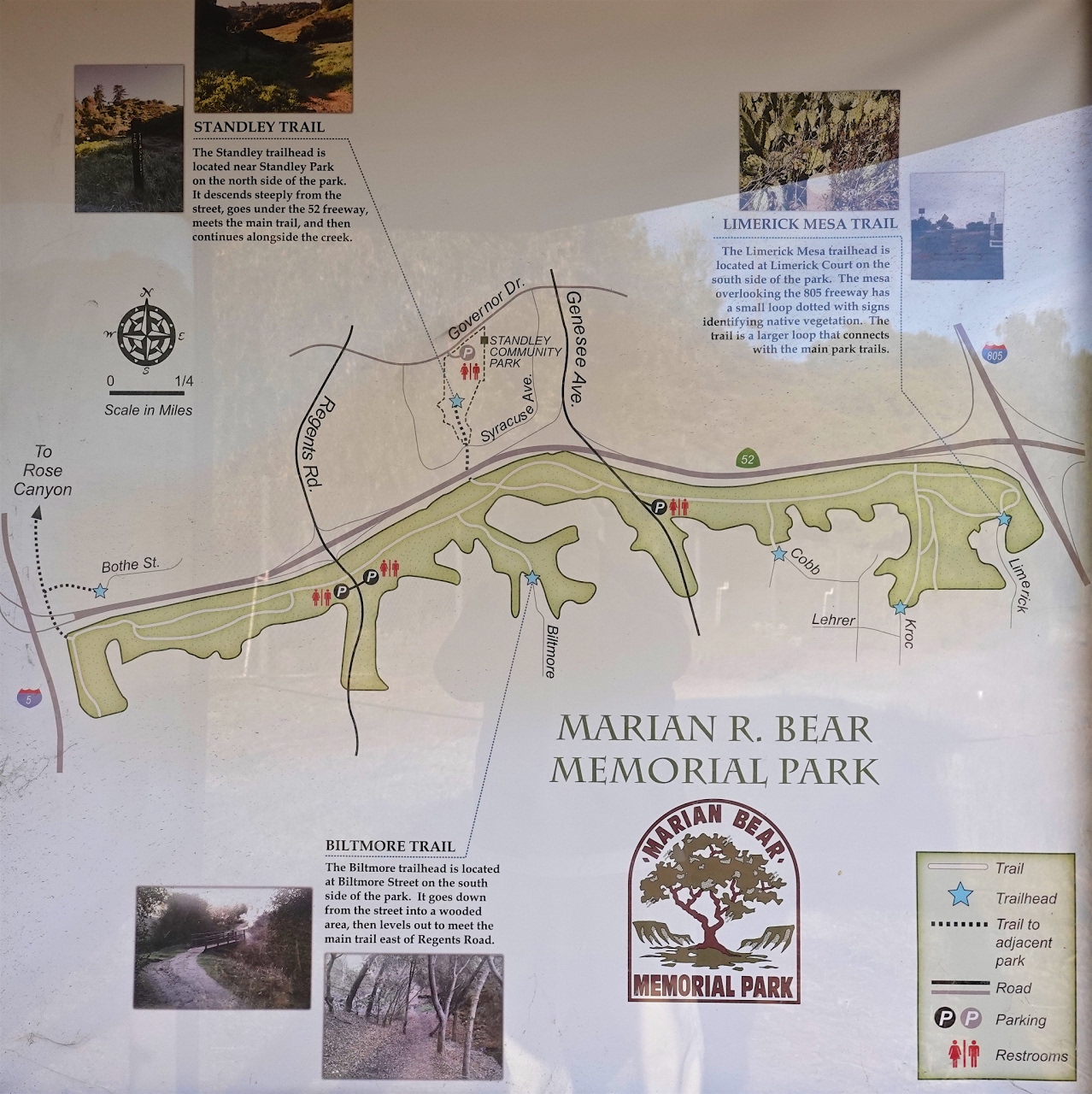 Evidence that we carried the Seiko.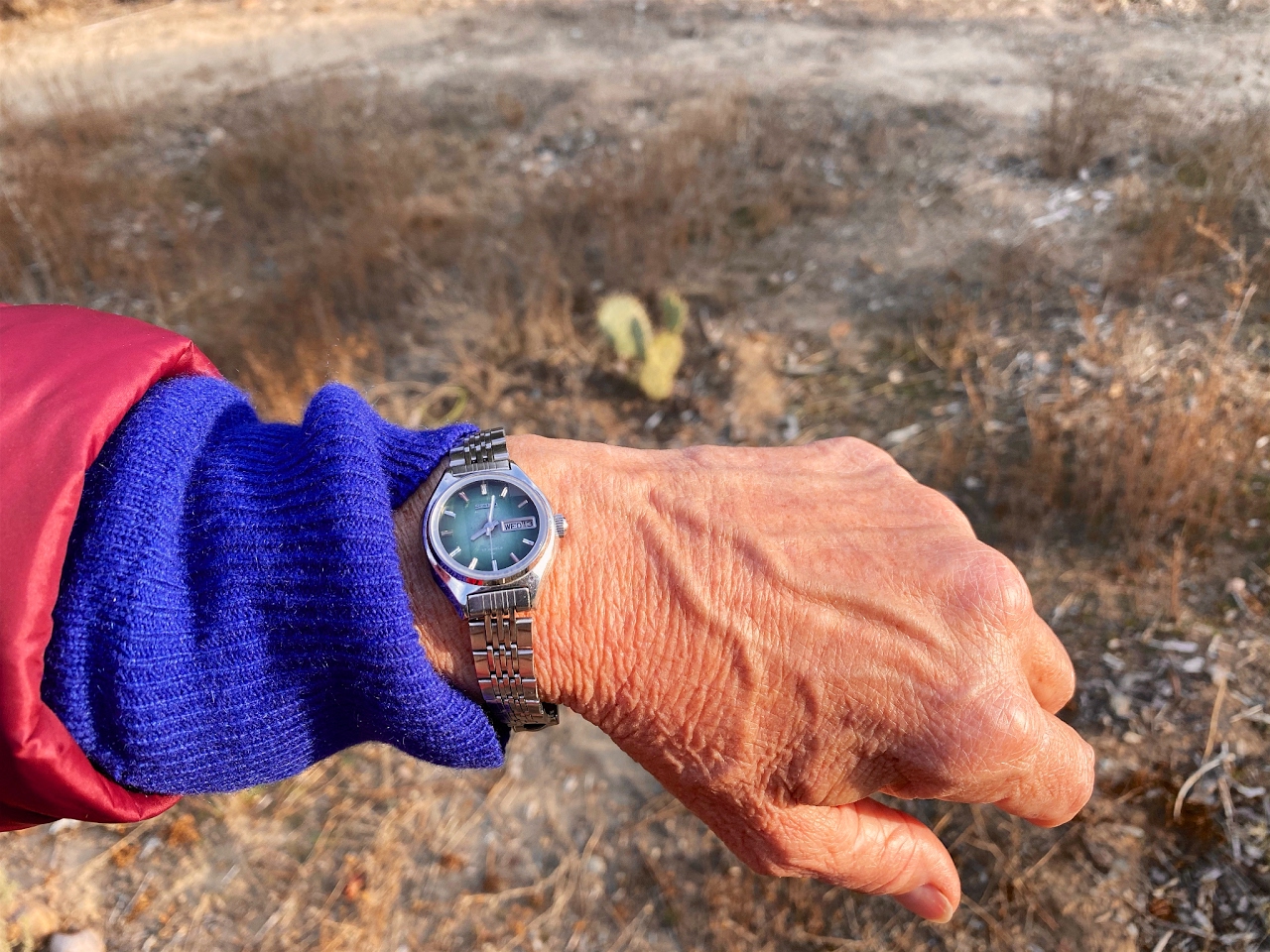 And our backup timepiece and accuracy check.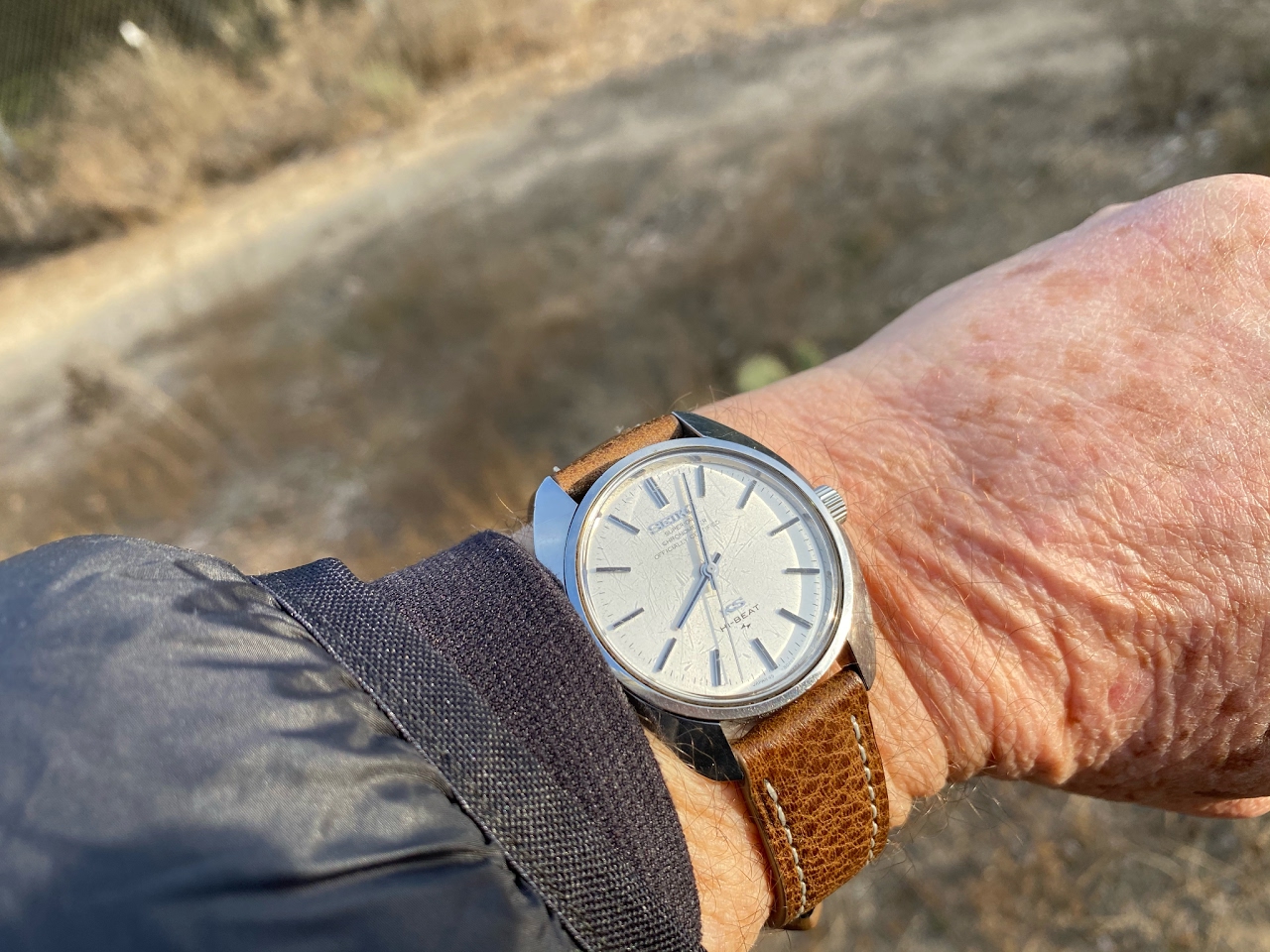 Thanks for reading along with us.
Cazalea