halkcb
1422

Enjoying this oldie
for past two weeks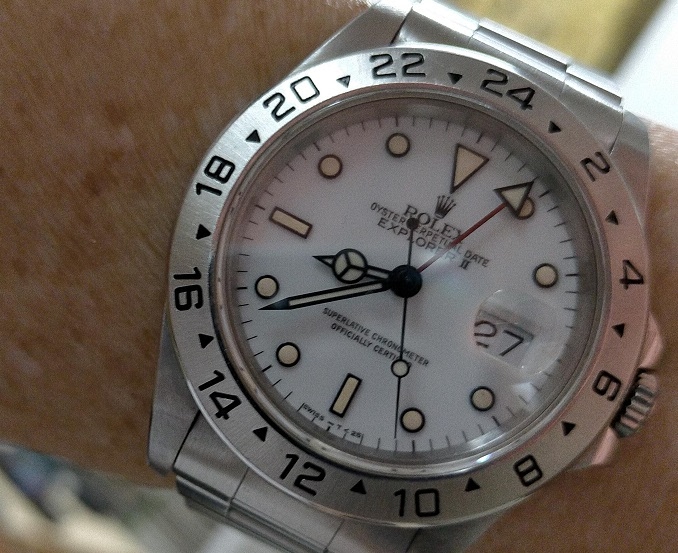 The bonus is it keeping very good time,+/- 1 sec a day,now total of 4 secs fast over two weeks
HAGWE

<!tag blob="addthis.follow.small"> Comments:
view entire thread
Enjoying this oldie
for past two weeks The bonus is it keeping very good time,+/- 1 sec a day,now total of 4 secs fast over two weeks HAGWE ...
Great patina on this 16570
I have something similar, but mine loses 2.5 secs per day. Still, not too bad for. 25 years old watch. ...
I think they are really similar, actually
The difference is mostly due to the light and exposure in the picture. Mine is a W serial, which was sold at the very beginning of 1996 in Melbourne, Australia, as the papers attest. Which year is yours from?
xxx
beauty. when i think of the watches I've given away over the years to relatives friends and employees, i must be crazy. lol that one i gave to my CFO.
Haha....
I gave mine to one of my sons-in-law about 10 years ago, early 1990s serial....