cazalea
[Seiko Moderator]
9755

Wild Kingdom in my canyon
If you all are tiring of the outdoor photos, let me know. (Perhaps we should discuss the change that comes over a photographer as soon as a new piece of equipment enters the stable? Relationship to the outside world changes...)
Spotted while we were enjoying breakfast this morning - two squirrels attempting the long run (about 75m/200 ft) across the canyon on the cable TV wire. In the rain. And one a baby.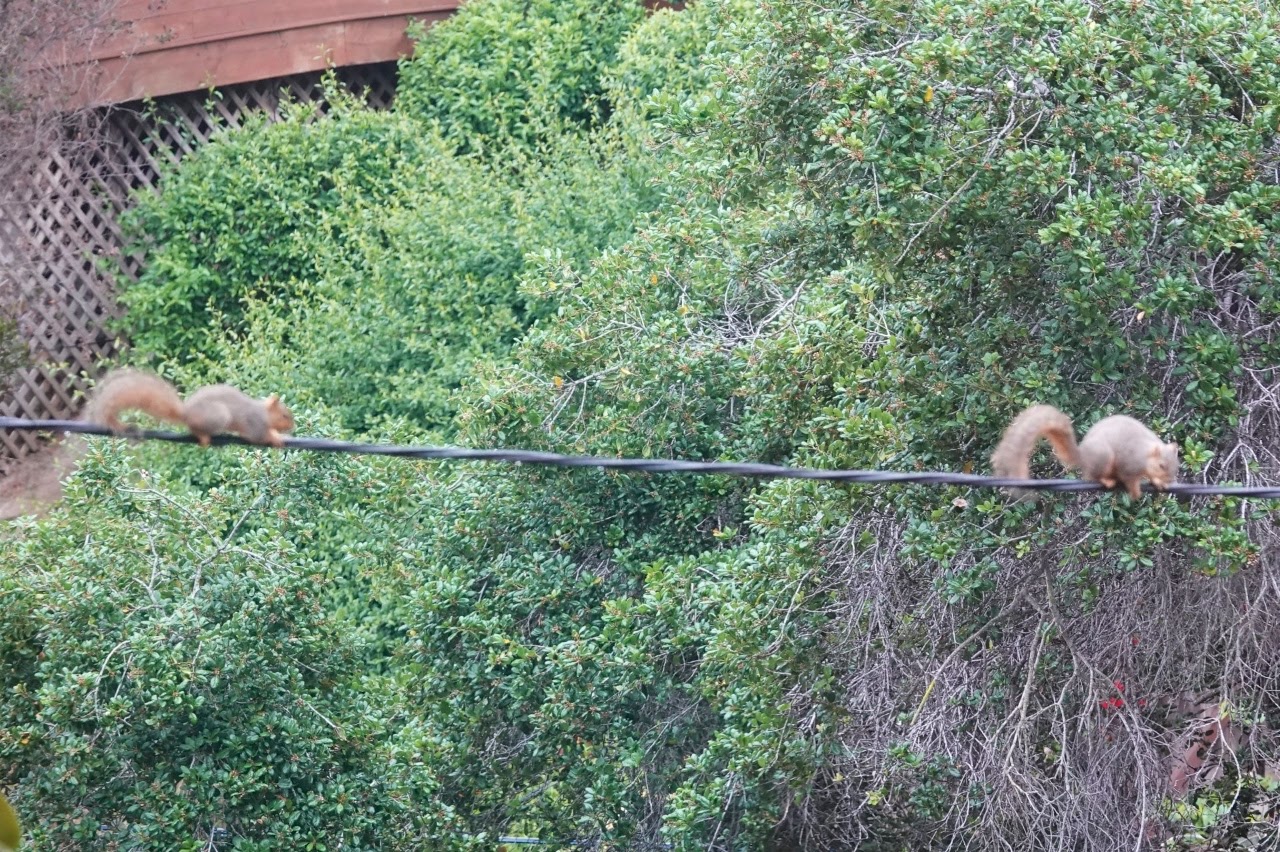 With one hand dangling free, Mom confidently looks back at Junior and chirps "you can make it, c'mon!"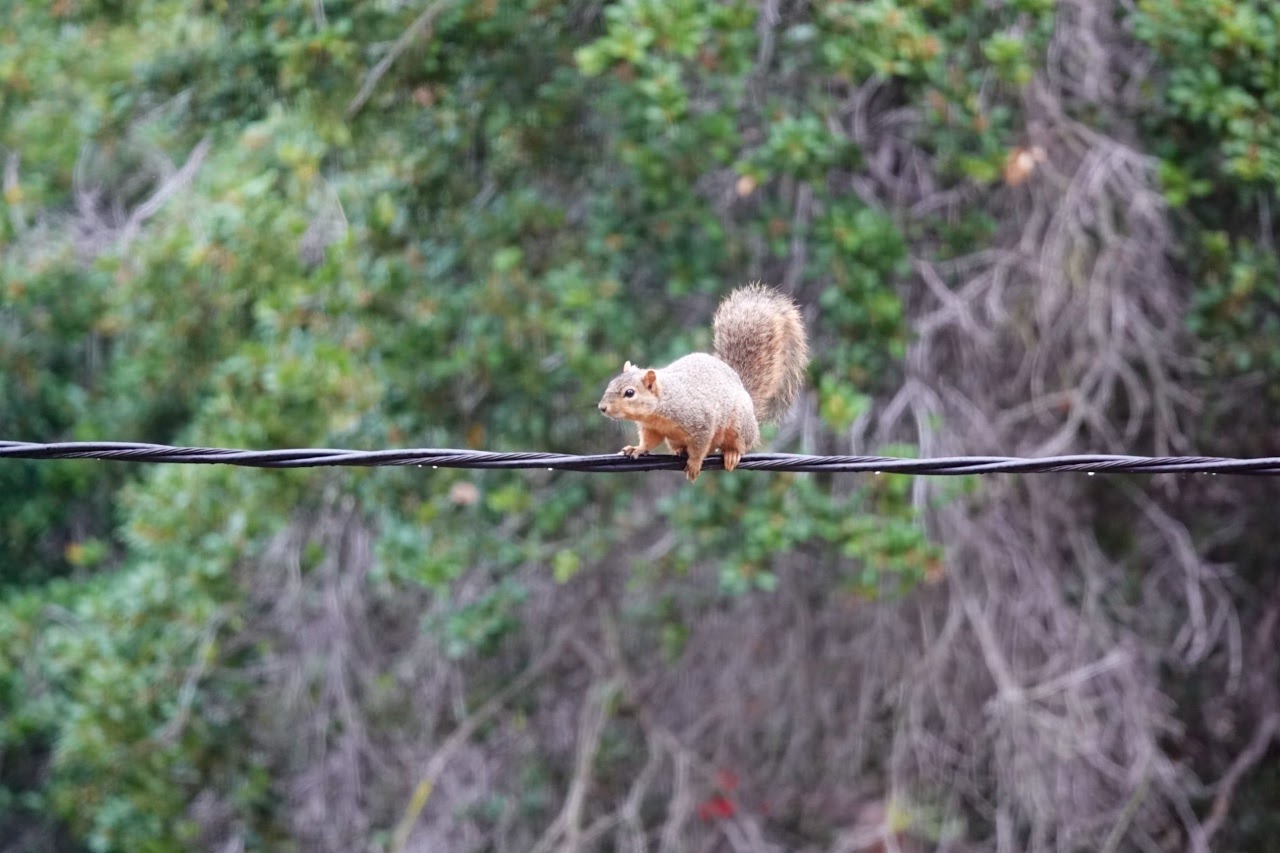 Junior freezes, clinging on for dear life.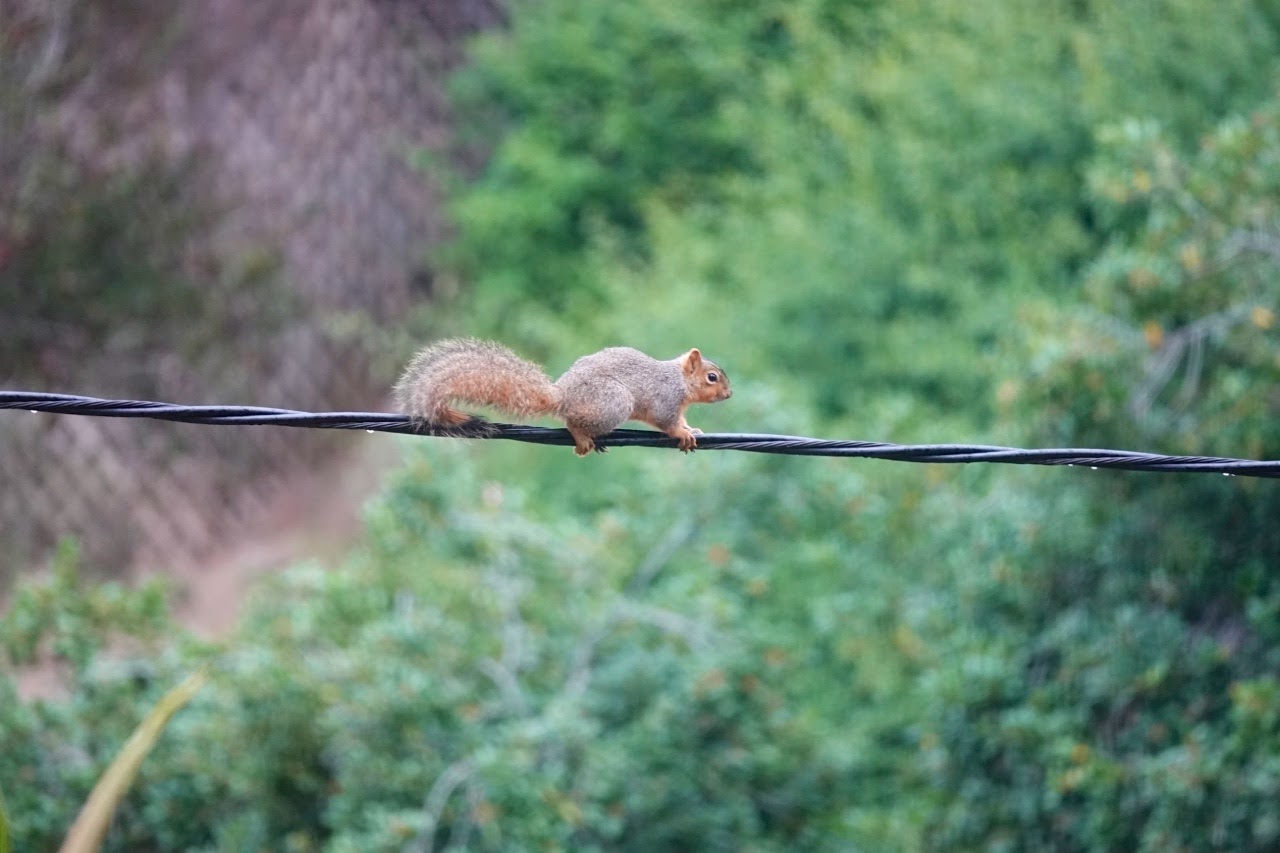 They finally get going again - for another 30 feet.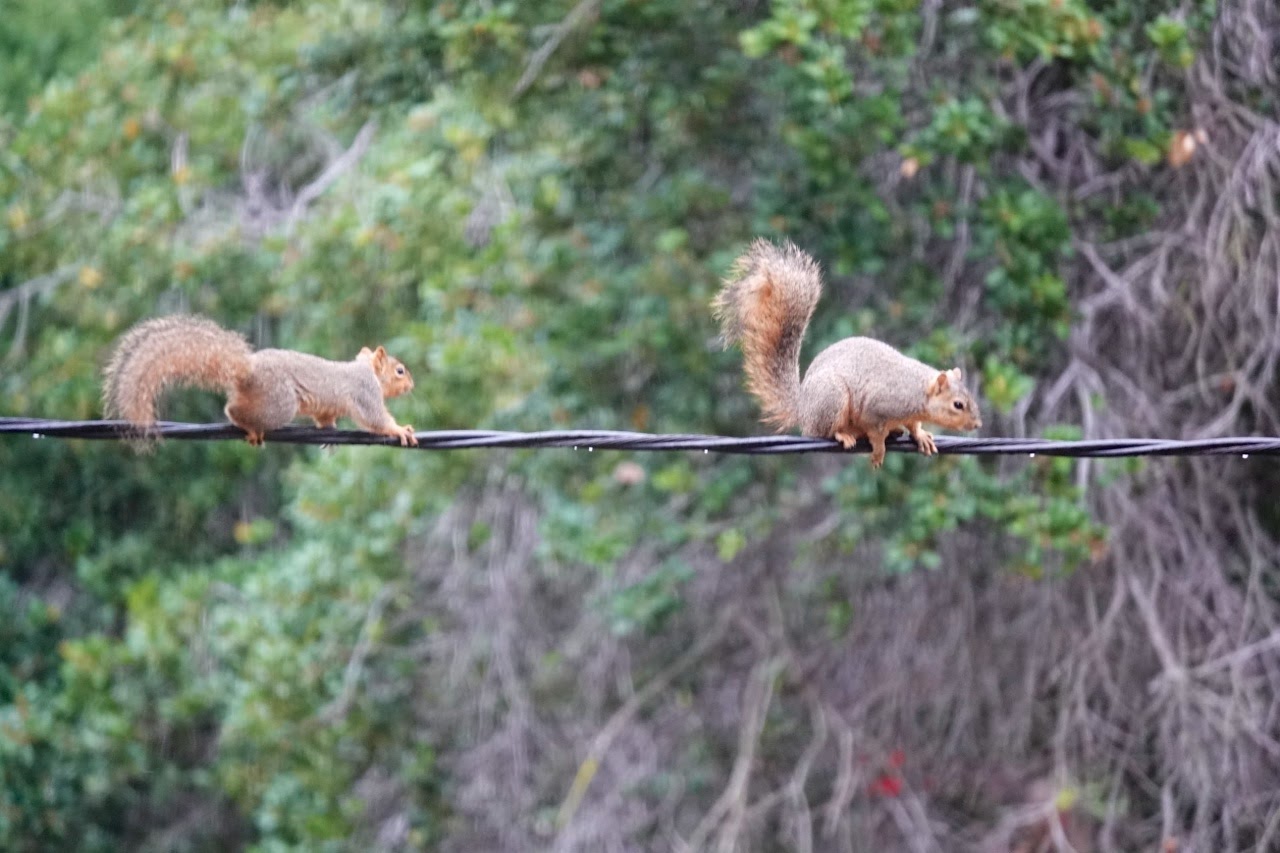 He foolishly gets all 4 paws in the same spot - no wide stance - and freaks out, almost falling, but then pulling himself up again.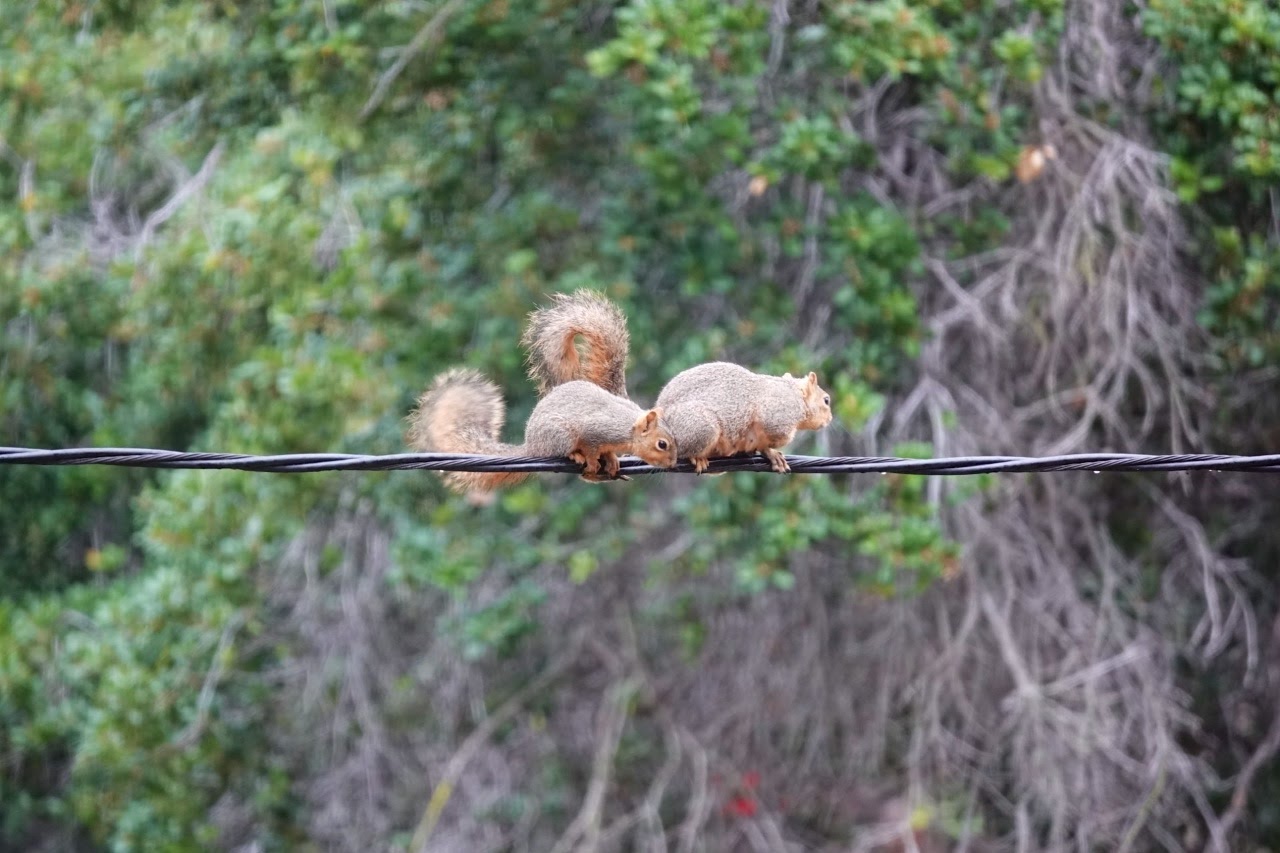 They take off again. Junior is almost holding on with his tongue.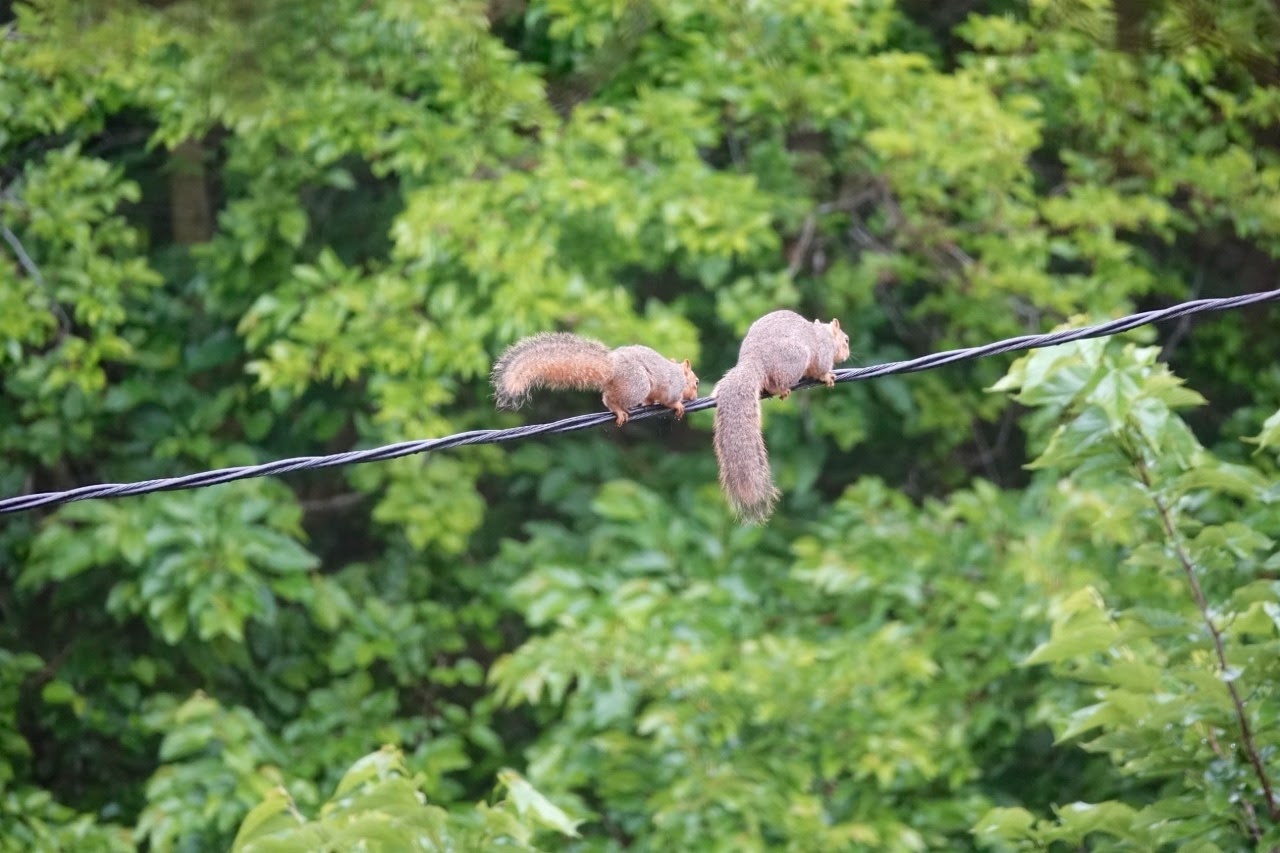 They made it to the other side, went right up to the top of the telephone pole, and I could tell there was a sigh of relief from both.
They were out of range, and behind some branches, so sorry no concluding photo of them sitting there.
Cazalea