<!iframe style="align:center; height: 250px; max-width: 100%; width: 100vw; overflow:hidden;" src="https://storage.googleapis.com/pubzapuscentral/watchprosite/ad/adsGO11b/index.html" frameborder="0">

cshimokita
[Photo Forum Moderator]
8719

<!tag blob="forumpost.visitstar">
My introduction to scanning...
I did my first scanned halftone colour separations on a Hell Vario-Klischograph K 181 in 1966 or 67. Before that our shop produced their offset colour separations via a film/filter methodology. Our first venture into mechanical scanning was supported by a contract with the local newspaper for a fixed number of colour separations for their newly purchased four colour press... Using newsprint, we ran our separations at ~64 dpi.
The Klischograph scans a picture line by line, and the resulting scan signal is used to control a steel stylus, which engraves shallow or deep cuts into the surface of a printing plate, depending on the grey tone value of the pixel being scanned. Colour-compatible thanks to the scanning head with colour filters.
Rather than metal we used orange coated plastic for the engraving and contact printed the results to film. One scan for each of the colours plus black for offset printing... the CMYK colour model - Cyan, Magenta, Yellow, and blacK. The "controls" as I remember them were fairly basic. There were multiple dials and an analog meter that we used to set the white and black points... The control pannel was chuck full of vacuum tubes.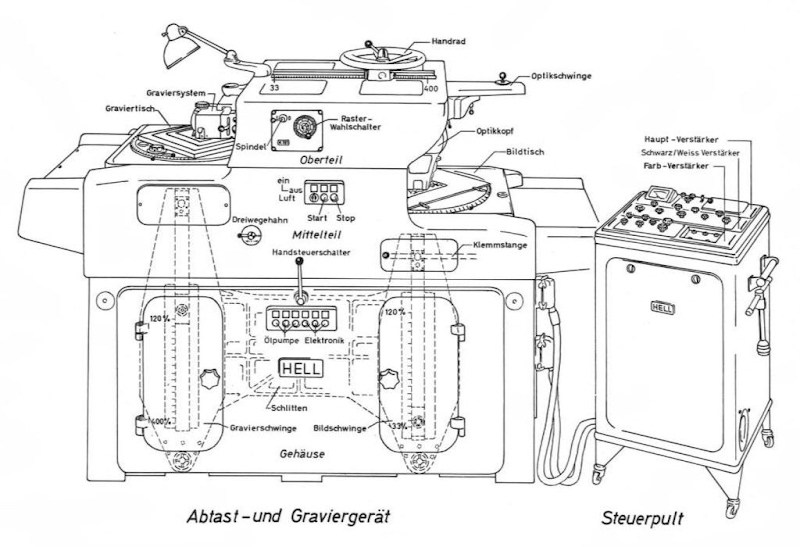 Note: all images from the internet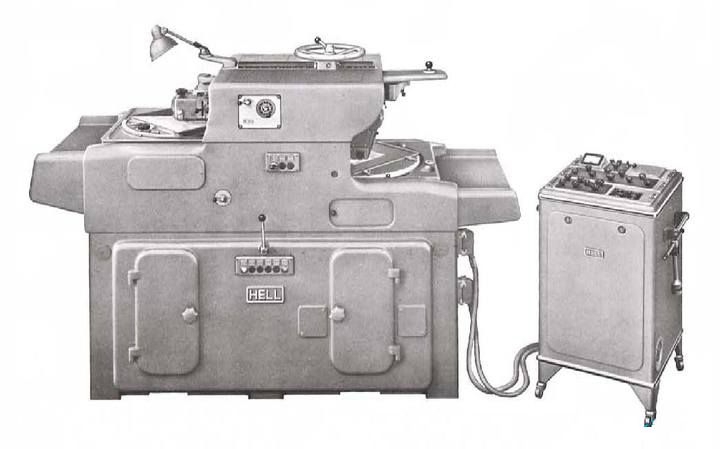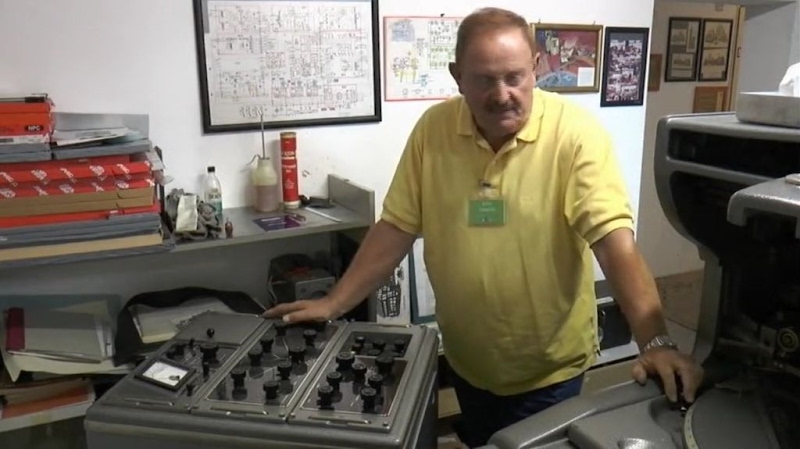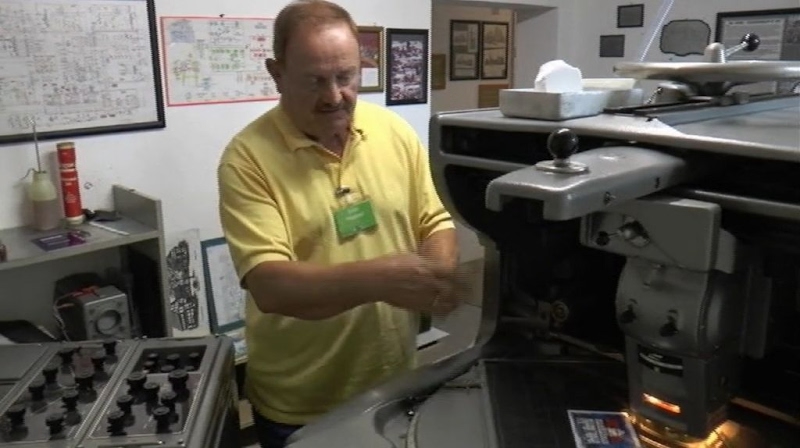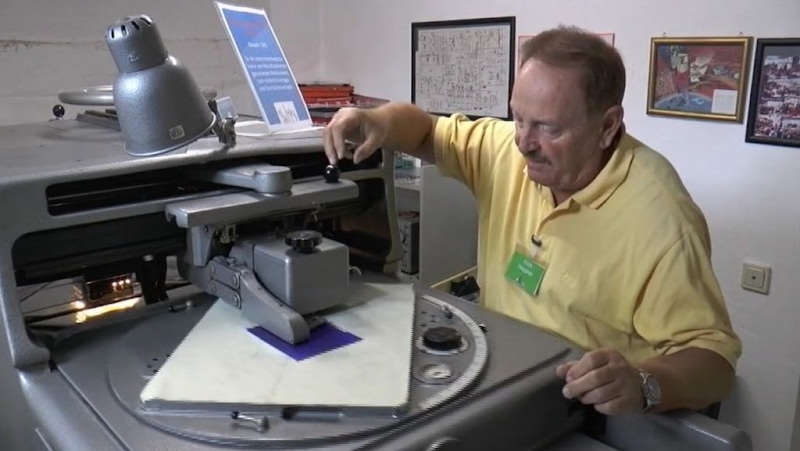 Vario-Klischograph was first presented at the 1957 Lausanne trade fair. Understatement: it was a fairly large machine at 2,320mm long x 800mm wide x ~1,600mm tall and weighed in at a hefty 1,100 kg. The results were remarkable considering the times ;-)
Casey
Note: some material / images from "hell-kiel de"
.