watch-guy.com
2977

Adventures at the Patek salon-all pics are from the Patek website
After spending a few days in Geneva and lucky enough to be at the auctions -although truth be told 90% is really boring and spent talking to collectors , dealer, walking around and generally playing on my phone, I wandered up to the Patek salon across the lake and was very well looked after

I was wearing my ref 2526 which the sales persons recognized and I was told that the watch was actually made upstairs in the original atelier. Apparently it is now for high value clients and obviously I did not get a look in.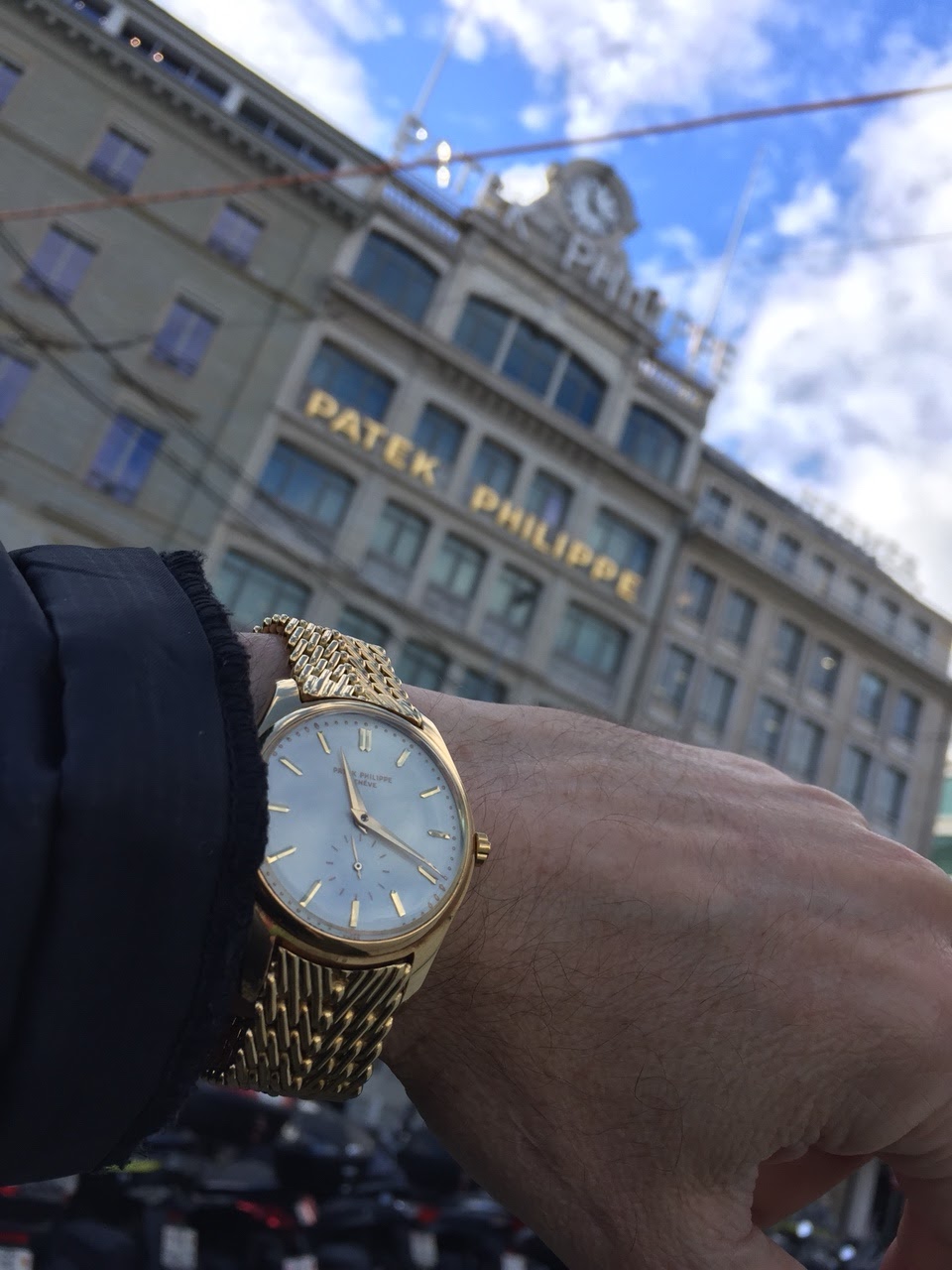 I initially was interested in seeing three models but ended seeing four

The three were the ref 5170P. 5320G and 5131P - I have used stock pics as my photography is no where near as good as the professionals

I was surprised by one , blown away by another and left a little stunned by the third

All three were brought out on a tray and I was allowed to try each one on. They were non working models but I understand were identical to the watch which would be bought if I so desired

My favorite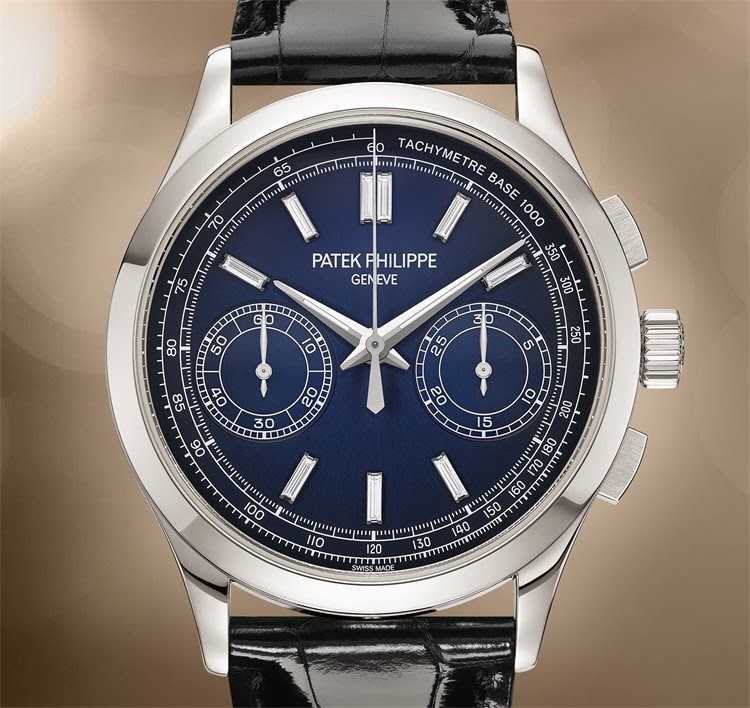 The Patek ref 5170P is absolutely incredible. The case size is perfect . The dial is spectacular and as most before have said the diamonds are not over powering and the baguettes work very well as hour markers. No evidence of bling at all
It site beautifully on the wrist. It is almost 40mm and is perfect

Available pretty much if you can part with significant amounts of cash. I think this might be the rate limiting step in acquiring one of these. At 85k there is plenty of other stuff around but I suspect the person who buys this has what he/?she wants already

My absolute favorite and standout of the day

The 5320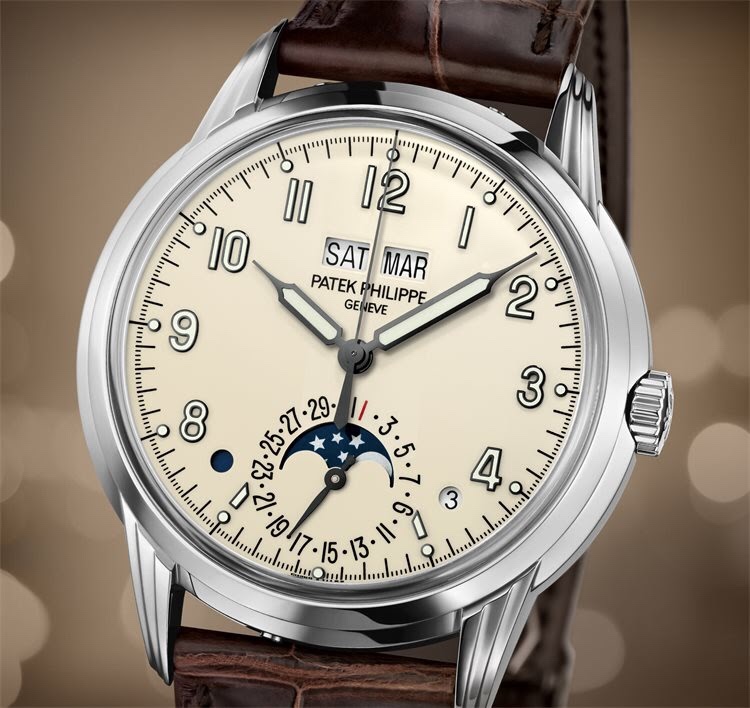 I was not expecting much from this new white gold piece but boy was I wrong

The design of the case is pretty much what hits you in the face . It has a spectacular art deco design with lugs that just pop out . The white gold case is again a perfect size at 40mm
The movement is a brand new 324SQ movement meant to take over from the old 240 work horse. For this reason it is not available but can be ordered .
Now let's talk about the dial. I am not a fan of faux patina and that cream dial is pretty close to looking faux but Patek have pulled back the cream to just the right amount so that it looks pretty good
The dial layout and design is very legible as is the lettering ( possibly a little below par) but those hands and numerals looks really good and work well with the color of the dial
The crystal back shows the lovely new movement

Price point similar to the 5170 but much more watch. Horses for courses

The last piece that I tried on was the ref 5131P -as the song says ice -ice - baby.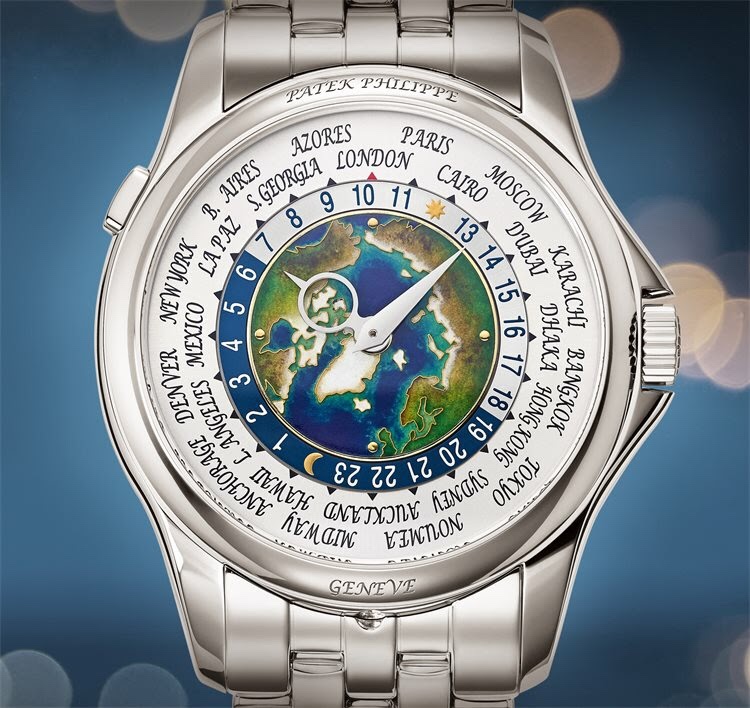 Heavy piece this , both in terms of weight and stature
Before I continue I have to admit one thing. I am not a fan of world timers. They are not my thing so I was not expecting to like this piece and I am not sure if did but I can see why others would fall for it. The enamel dial is what sells this piece not the case or the bracelet.
In fact I found the case a little "boring" A simple calatrava design. The lovely hands are a stand out though.
I am actually a fan of white gold or platinum pieces and love the art form of enameling , I even thought of getting one of the art pieces but personally at over 100k I would put this as my least favorite of the three. And not because of the price , it just did not sing to me
The case design is the perfect size at 40 mm and the colors of the enameled dial are incredible but the whole thing together did not do anything much for me . It is not available at the moment and there is a massive backlog to get one if one orders one today
What do I know?.

As I was walking out after about 40 mins something caught the corner of my vision. There is was. All alone in a cabinet. Darth vader. Black . So black you cannot see the dial. Only the silvered numbers and hands. Reference five three seven zero in platinum. I asked to see and the assistant was more than happy to take me back to the room and show it to me. Try it on she said. See what it looks like on your wrist. Do I really care if a Monet or Renoir looks good in my house because it is a 70's style. I did not try it on but looked deep into the dial. The black enamel is like a black hole. So dark that no light can escape and smooth as a mercury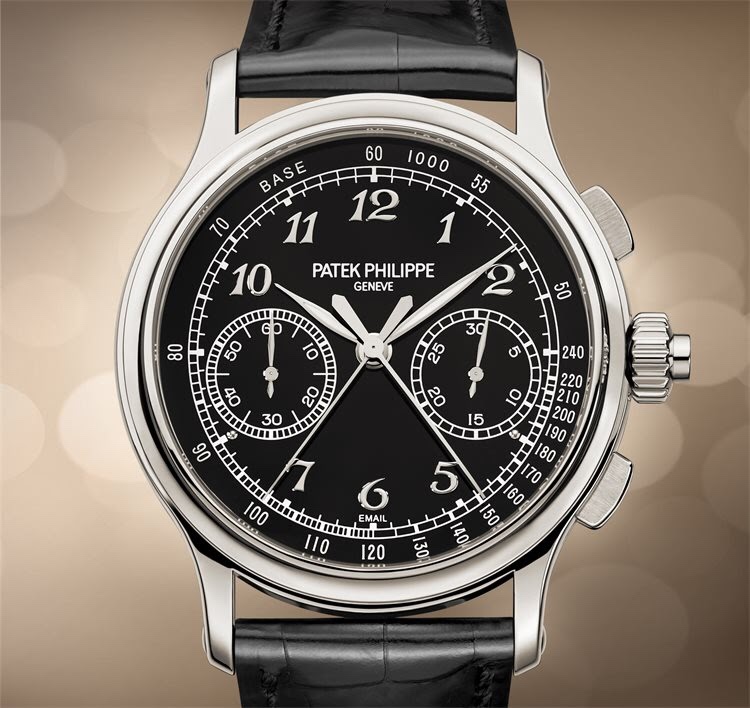 The case is a perfect size. 41mm . Simple calatrava again with cabochon in the lugs. Breguet numerals and beautiful hands. Oh in case you are worried, it is water resistant to 30m. Or so the website says. Not sure if it has been tested.
This and a reference 2499 are the complete Patek collection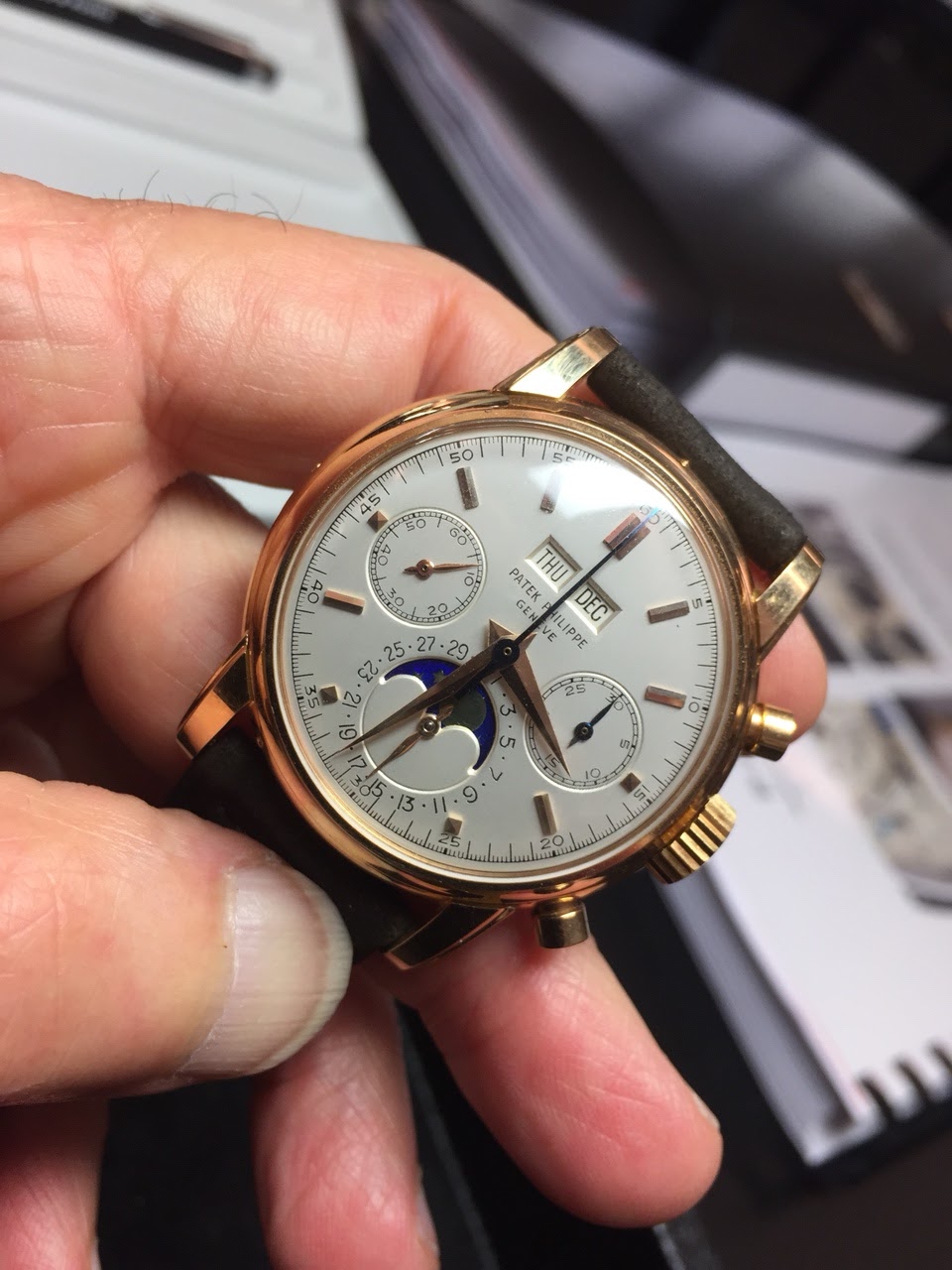 For the rest of us we can only dream
More posts:
<!tag blob=wf.addthis>
Comments:
view entire thread
What fun you have had!
No point in me commenting on the watches......so much already said and after all, what is truly interesting is just hearing how each one affected you. I think it is probably correct to say that each watch affects a person in a unique way. What fascinates ...
Too blunt ? 😬
I thought I was being quite diplomatic Thanks alkiro J😇