A Marine enamel dial tourbillon which was released at a very reasonable price. I think UN did a nice job with this one and later it was released with a beautiful blue enamel dial.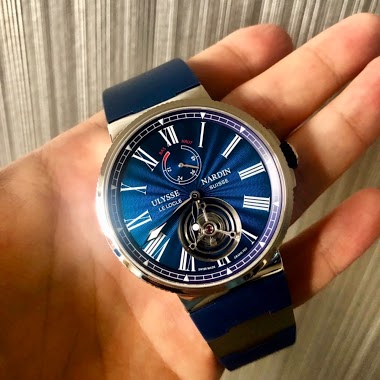 both the white and blue enamel are nice in different ways. Yours is very classy ! love it ! I chose the blue with rubber as I wanted a more sporty interpretation of this watch. It's one of the tourbillons you can swim with when paired with a rubber strap
4d
amanico
Back in 2015: Jaeger Lecoultre Master Ultra Thin Skeleton Blue Enamel.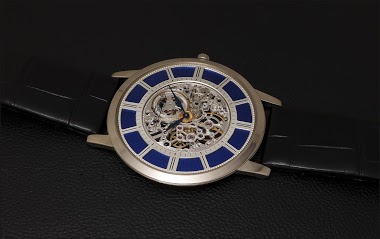 The thinnest or at least one of the thinnest watch in the world, with a height of 3, 6 mm... I have a doubt with a proto from Piaget, here. A real challenge. And quite beautifully executed. Best, Nicolas
17d
amanico
Sunday picture: Reverso Tribute to Mucha, White Gold Guilloché Blue Enamel.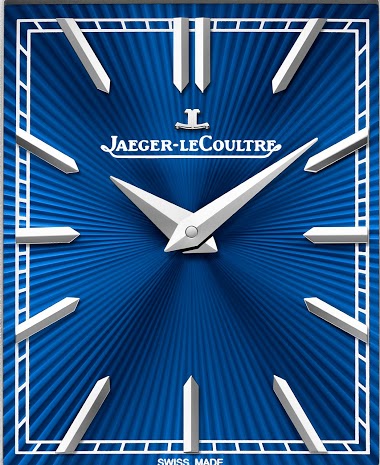 This Tribute to Mucha was part of a series of 4 Reverso, one for each season. Unveiled last year, here is the Summer. I just focused on the dial, with this picture. The sexiest Blue? Best, Nicolas
1M
amanico
Jaeger Lecoultre Master 8 Days Perpetual Calendar Skeleton Blue and Green Enamel.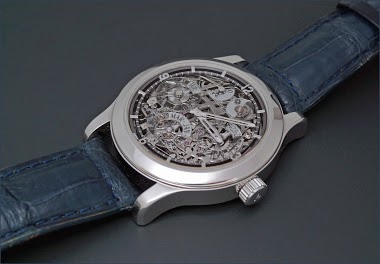 The 8 Days Perpetual is a watch I always liked. Since its introduction in 2003, in platinum, plain dial called " Antoine Lecoultre " , we had several versions. And among them, a superb skeleton, in 2007, available in platinum, first, then in rose gold, on
1M
amanico
The wonderful universe of Breguet.
The soft spot for this brand in my heart is big. Your selection here is a great representation, but I wouldn't consider myself anywhere close to an expert on the brand. I am lucky to own the Tradition you show here but only in the automatic version with r
1M
amanico
Jaeger Lecoultre Master Grande Tradition Minute Repeater Perpetual. Guilloché Blue Enamel or Grained White?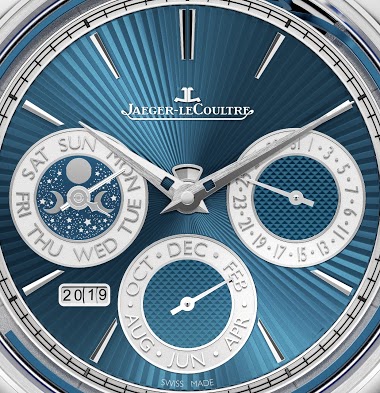 I reviewed this important watch last month. Here is the link for those who want to re read it: www.watchprosite.com Even though I couldn't see the white grained dial in the reality during my last visit at the Manufacture, I prefer it to the Guillo
1M
amanico
Breguet: 2019 novelties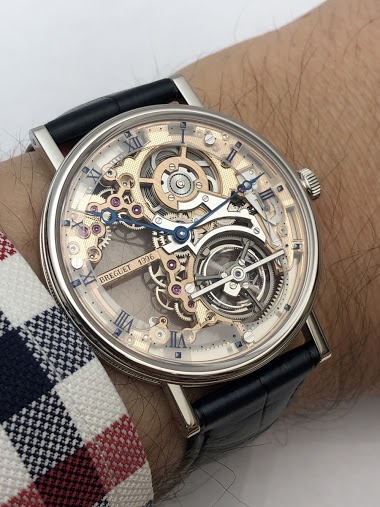 Forewords: the prices below are available in France with VAT. 2018 was an extremely important year for Breguet considering the launch of the new Marine collection. 2019 seems to be quieter and can be considered as a year of consolidation for the brand tha
1M
Spangles - Mr. Tabby
Jaeger Lecoultre " Proto Zero " .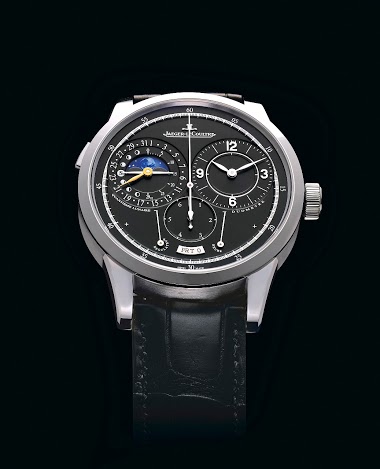 You certainly heard about Jaeger Lecoultre " Proto Zero " watches. The idea came to light in 2012, to support a noble cause, the " End Child Sexual Abuse Foundation " activities. 10% of each watch sold were donated to this organization. All the " Proto Ze
1M
amanico
The deep blue enamel 5177 is amazing in real life!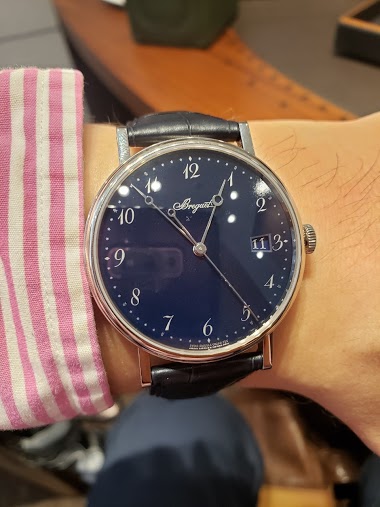 Pictures don't convey how shockingly good it is. It is also surprisingly legible! I appreciate a date function which can be controversial, but overall, this watch has a great cool presence on the wrist. Secret signature Also: Bracelet or strap? Gorgeous i
1M
Spangles - Mr. Tabby