20 years later...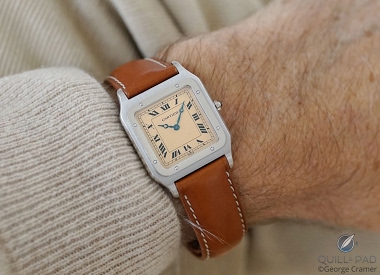 6d
1WatchMan
20 years later...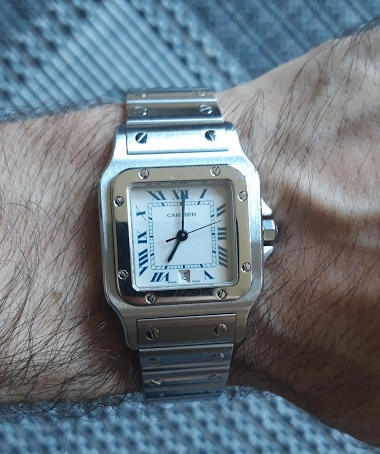 Can you believe that this was Gents size 20 years ago? In person it looks really tiny, and I don't have a big wrist at all. I do love this watch, which was my first "good" one. I "cannot" wear it anymore due to my perception of the size (weird but true),
6d
1WatchMan
Cartier Ronde Santos Aviator 150th Anniversary edition ..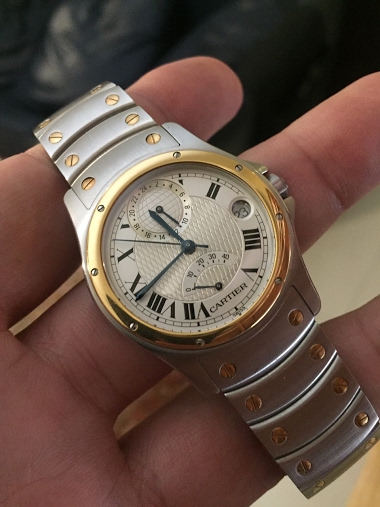 I was 22 years old
19d
Watchonthewrist
Recent acquisition:
No Biertje. I drinking coffee ☕️ But it is good to buy a Santos or a watch at a seller who understand watches. I bought my Omega grey market, and it is a good watch trader. A trader who know where he can find watches to sell. A waiting list for Rolex watc
20d
Weems@8
Recent acquisition:
My Santos was a gift (actually a trade for set of old women's golf clubs) from a good friend. He obtained it approx 10 years back brand new straight from the AD. He till then never wore a watch but decided to give it a try. He wore it for 4-6 months but c
20d
Weems@8
Pulled out a watch I haven't worn in a while today...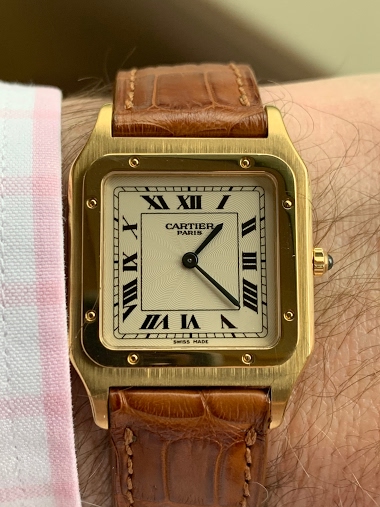 The Cartier Santos Dumont ( W1527751) from the Collection Privée Cartier Paris. It is a ultra-thin manual wind watch with a great fit and fantastic heritage. The original Cartier Santos-Dumont watch was created in 1904 for famed aviator Alberto Santos-Dum
28d
TheMadDruid
The new Santos Dumont XL in steel,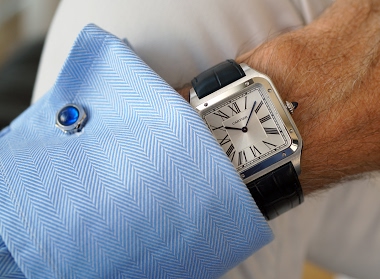 Today I had a chance to try the new 'Santos-Dumont' in steel, but now with the mechanical 430MC mechanical caliber. (case size: 46.6mm x 33.9mm, height of 7.5mm thick) Despite the name XL, I think the watch looks perfect on my 18cm wrist. What do you guys
1M
India Whiskey Charlie
Santos Sunday!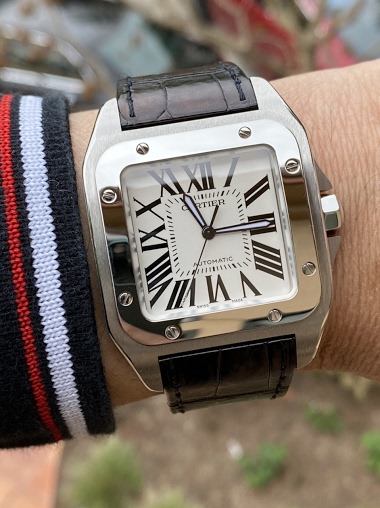 1M
Geo
New Santos Manual Wind!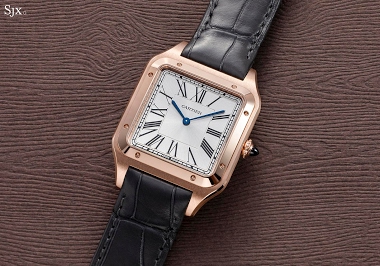 2M
Ted-Lo
I was wearing my Santos today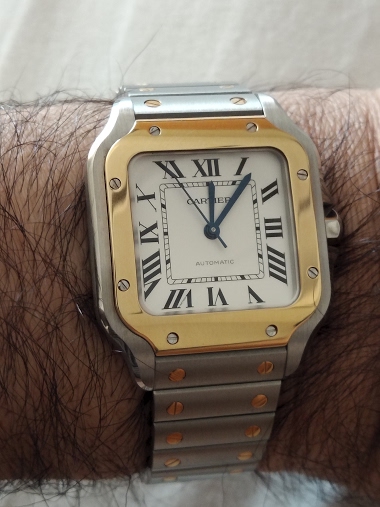 2M
Jari from Finland