Tiffany & Co - Square Watch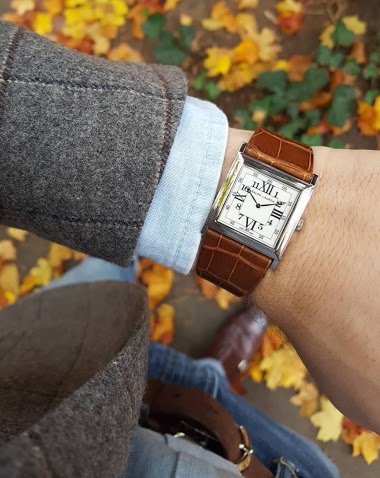 I saw these and couldn't quite pull the trigger, but adore the styling. I assume it wears similar to my WG Ralph Lauren 27mm watch.
7M
MRA
GTG with some friends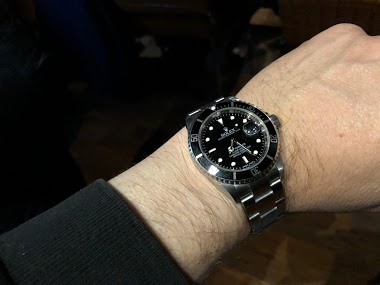 About a week ago we had a nice GTG with some friends. It is always great to meet acquaintances and talk about watches and also other current issues. I was wearing my Sub 16610 at the meeting. I tried this Breitling on my wrist. The owner of the watch told
9M
amanico
James West's watch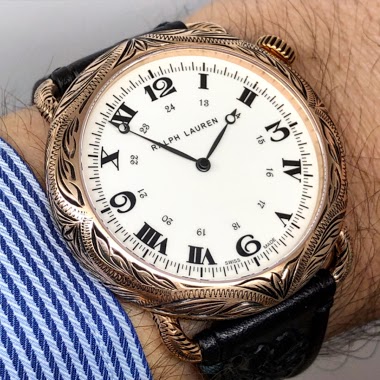 well kind of... But I love the Ralph Lauren Western collection because it is consistent with the spirit of the brand and its american atmosphere. This cushion shaped watch is powered by a Piaget movement. Fx
1Y
Watchlover78
My latest baby from a very unexpected brand...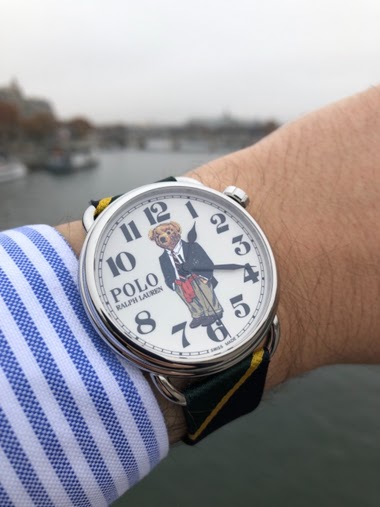 I bought a Ralph Lauren watch. Believe it or not. It is one of the 4 Polo Bear watches released to celebrate the 50th anniversary of the brand. Mine is the Preppy Bear. 🐻 It is powered by a Sellita movement. The finishes of the dial are excellent. And I l
1Y
KMII
Ralph Lauren...hand engravings !!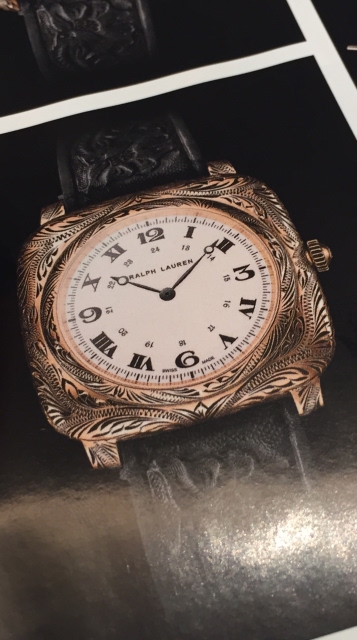 Came across the pics in a magazine....liked the quirkinesses of the classic hands, numerals, engravings & the embossed strap ! Too bold ?! Credits : montres magazine. Best, Mahesh.,
1Y
maverickmahesh
Where is JLC headed as a brand?
just a little bit earlier, and from a different position as the "Engineer's Watchmaker." And it's not just watches; look at this list from Wikipedia of the companies controlled by Richemont: The following companies are wholly owned subsidiaries of Compagn
2Y
Velociphile
I find the recent attacks on Laurent Ferrier completely distasteful.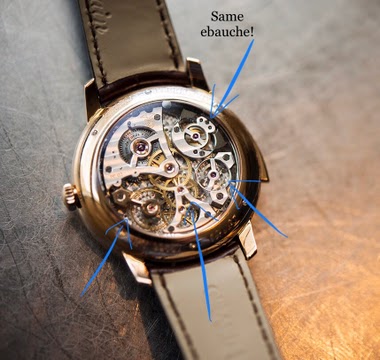 However, when you are selling watches for US$345k with substantially the same movement as Girard Perregaux, Ralph Lauren, Louis Vuitton and Speake-Marin (amongst others), you should expect some scrutiny. Kari is always very frank and up-front about the so
2Y
Mostel
Laurent Ferrier - my concerns
I agree that the press release you have quoted is potentially misleading. It should have been much clearer, and consumers should demand proper transparency from all watch companies - even (and especially) the independents we know and love. In short, the f
2Y
avseg
Laurent Ferrier - my concerns
For this helpful analysis and clarification. As you know, I have always been (and remain) a fan and supporter of LF and all independents. The GP minute repeater movement debuted in 2010, and was completed by no later than 2009. I do not doubt that Christi
2Y
avseg
I propose that to settle the controversy about Laurent Ferrier's characterization of movements as being in-house, we go straight to the source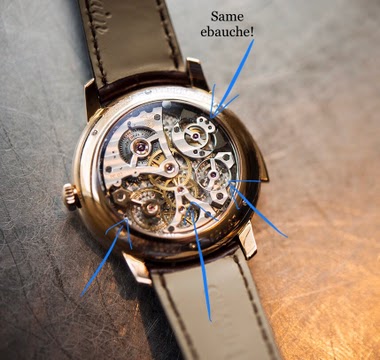 Girard Perreguax, Louis Vuitton, Ralph Lauren and Speake-Marin. Personally, I would be upset if I spent US$345k on a watch with the same movement as two fashion brands. Nevermind whether the movement is "in house" - that just doesn't seem right to me. At
2Y
Incandenza