With all the excitement about the 3 new grand complication Pateks, did anyone notice or care, but me that at least for now 5496 is gone! 😢🙃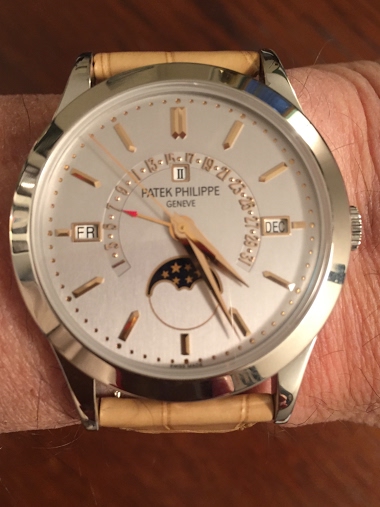 Yes, it's true. Neither version, R or P are listed on Patek's website as being part of the Collection. I am envisioning a lot of yawns😴 Let's face it retrograde perpetual 5496 has never been what one might describe as being a "popular" watch. I am certain
7m
Pretty Boy
New Patek Philippe 5303R-001 ...
...while this reference is arguably a significant departure from the more traditional models. Keep in mind that the technical advances contained in it are rather groundbreaking -- it's the same model that we discussed last year for the Singapore exhibit,
12m
mdg
Patek 5303R
I loved t at launch in Singapore and so pleased they offering one as stared production. Might miff off those buyers that thought they had. A truly unique pice (like 5531 in NY)...now I dont do R but I would even be swayed to move out my comfort zone with
5h
Patekphilippecollector
The new Patek Philippe 5270J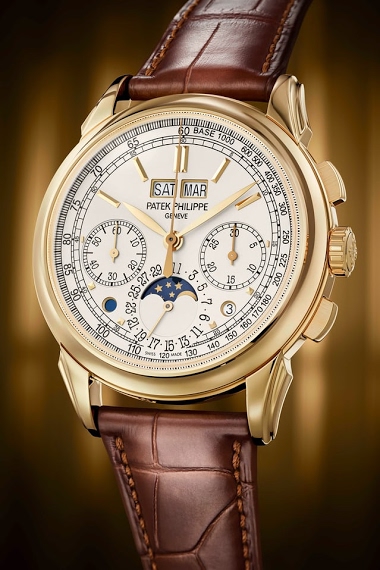 I mean....What an absolute beauty. Love it in YG matched with the brown Alligator strap.
18m
mdg
The return of the 5370P!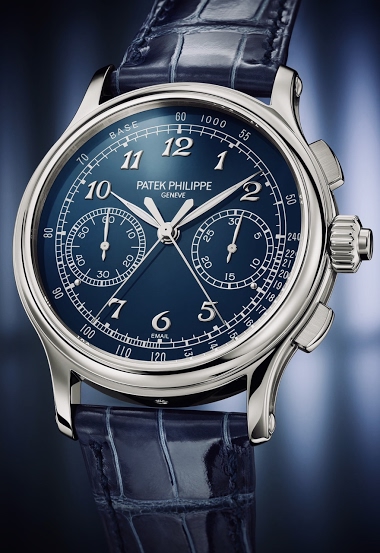 It's on the PP website now. Which do you prefer more black enamel dial or this ?
10m
mdg
New 5370P on Patek website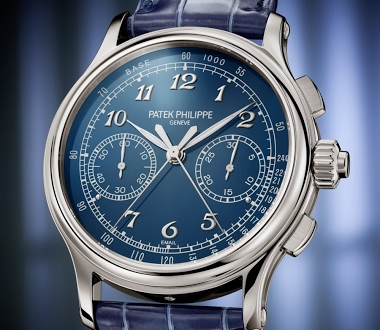 They've released a new Version with blue enamel dial. I immediately started thinking about selling all my blue watches for this one....
4h
Gelato Monster
Misaligned hand on 5270 chrono sub dial
He told me he spoke with HSWA and this rest assured he will personally take care of the issue, regardless of whether I bought it from his AD or not. He has certainly won be over and I look forward to beginning a relationship with this AD once the issue is
3d
roger.goodgion
Misaligned hand on 5270 chrono sub dial
I did buy gray (and saved over $60k in the process). no regrets at all. What this situation has shown is that regardless of where you buy the watch, just Ensure it is under Warranty and Patek\HSWA will take good care of you. The AD is merely a conduit to
3d
roger.goodgion
Misaligned hand on 5270 chrono sub dial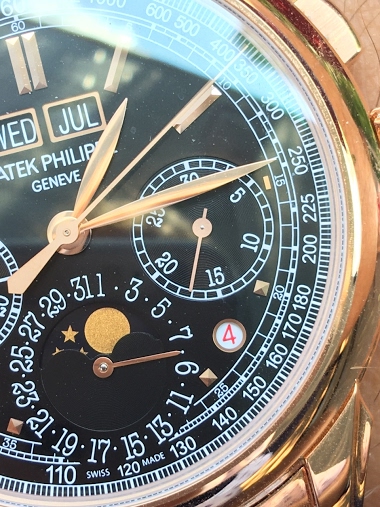 I was using the chrono on my new 5270/1R today and noticed the hand on the right chrono subdial for minutes passed is slightly misaligned on each indeces. The hand is consistently slightly left of each indece from all angles I look at it. Is this normal?
3d
roger.goodgion
Patek 3940P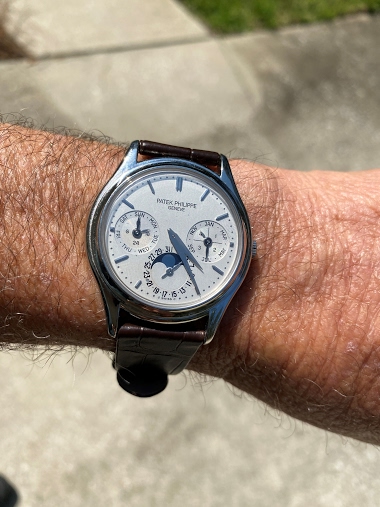 Good companion for the weekend.
7d
watch-er