3940 on a 7" wrist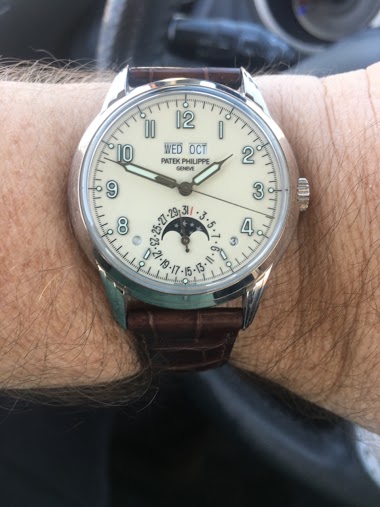 a Patek Philippe 5320g for several months. It's a 40mm , very modern watch . While I am very fond of the 5320, I have to admit it feels a little "big" to me. After so many years of wearing a 3940, as well as a 3970 and the even smaller 1526 ( 34mm) the ne
1d
kcinemod
Grand Complications of 5040s and 5041G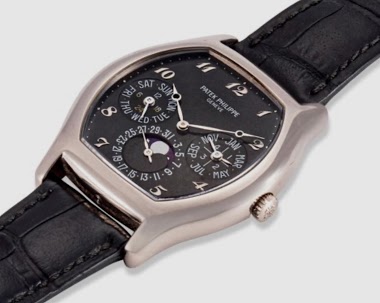 1d
Miles_151
3940, meet macro lens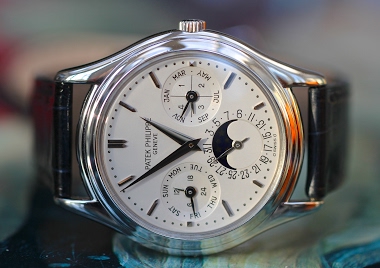 The lens does love this watch ...
5h
Watch_kha_wen
3940 on a 7" wrist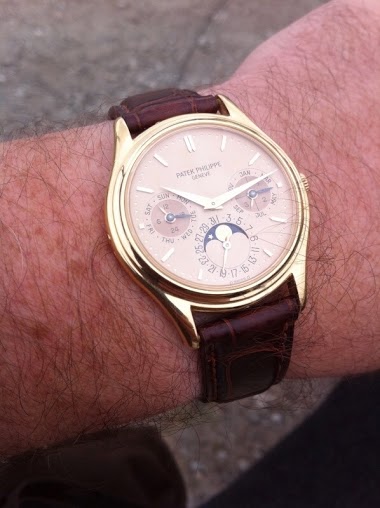 fits just fine on my 7 1/2 inch wrist. I have worn a 3940 as an everyday watch for 10 years, and I still love it! I do prefer a more classically sized watch ( 36 to 37mm) .
1d
kcinemod
3940 on a 7" wrist
I am seriously considering a 3940 as I want to add a perpetual calendar to my collection but am concerned about the 3940 being too small on my rather large 7" wrist that bloats to 7.25" during the dog days of summer. I would greatly appreciate some wrist
1d
kcinemod
3940J subdial discoloration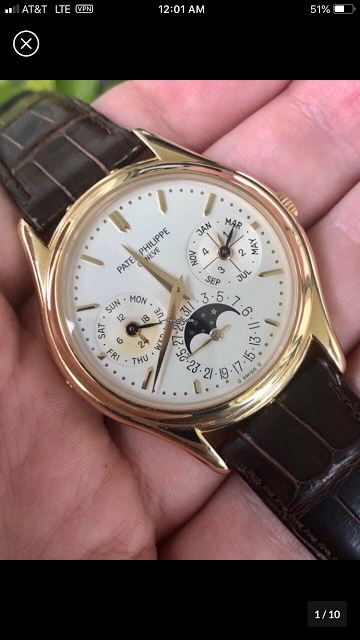 I am looking at a 3940J that is priced approximately $6K below market value and noticed day of the week subdial at 9 o'clock has some severe discoloration. What are your thoughts on this? Is it a deal breaker? Because it is priced so low, I could easily s
2d
Pun
Information about the reference 3940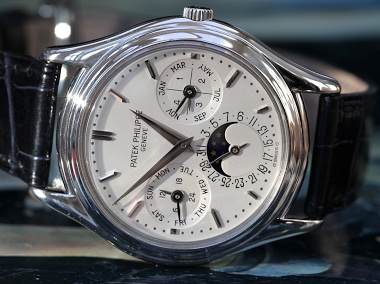 I can barely make out a subtly different color on the bottom half of the subdial, but only if I'm really, really looking for it, and it usually doesn't even show up in photos. This is a 3940P originally sold in 2006; I don't know whether it looked like th
3d
tactictac
Information about the reference 3940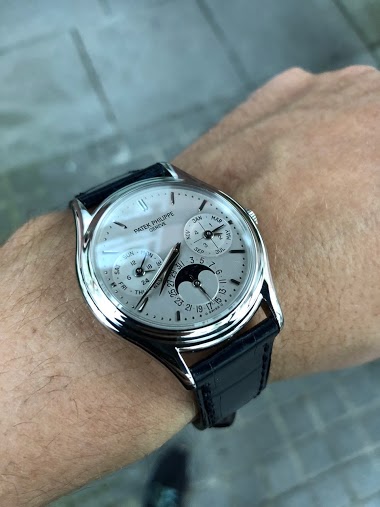 Dear all, recently, I have seen many posts of the Patek 3940 on the forum. My interest for this reference is growing and I am looking for information about this beautiful model. According to what I have read so far, it seems that many series were produced
3d
tactictac
3940G and RG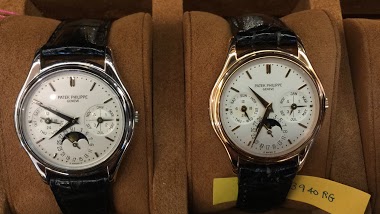 Timeless and one of the earlier Grand Complications with Perpetual Calender, self-winding 240 Q base movement from the 80's eras. Very thin and sleek, and so classic.
4d
FabR
Hi All, this is my belated second and last post about the Singapore Grand Exhibition in which I learned some important and interesting information from ...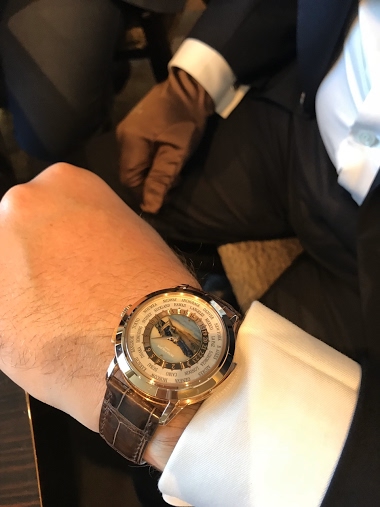 I have tried it and as normal with enamel watches alway better in real life the pictures
2d
GLau