WristScan - Friday 7th - 9th August ...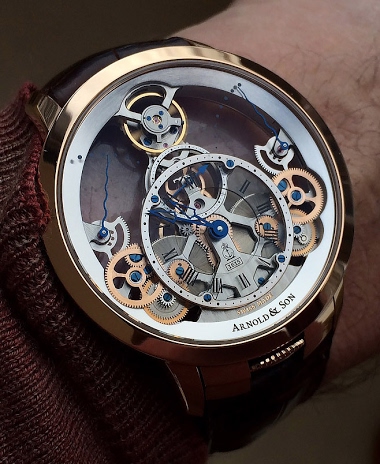 There's no detail that's not delicious on the dial (can we call it a "dial?") on the Time Pyramid: Likewise, the recto (not) dial on the Chronographe Retrograde (Was there ever a smaller, shaped chrono movement? And if there was, was it open and gilded?):
6h
Subexplorer
Latest acquisition - Montblanc Split Second Enamel Blue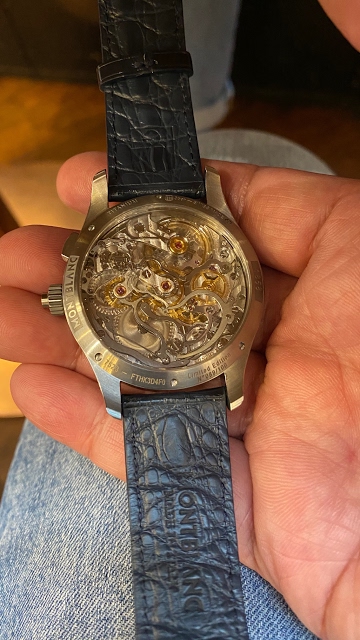 Guys, see what I just got. Been mulling over about getting a Minerva Montblanc for a while. Finally pulled the trigger. Enjoying the blue enamel and 3D movement big time!
1d
perregaux1
Montblanc 1858 Split Seconds. My new obsession.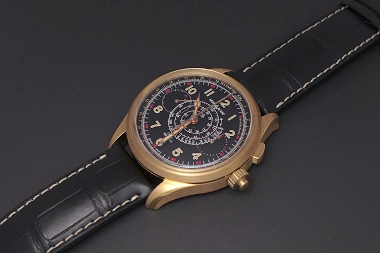 New, I don't know since I fell in love from the first minute I saw it in 2019. And the 2020 edition, with its titanium case and blue enamel dial doesn't help a lot to forget it! Even if I still have to see this last iteration in the real life, just to be
18d
amanico
Quite a nice enamel dial Seiko Presage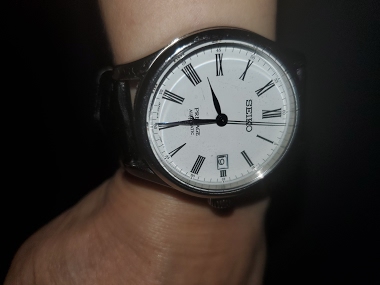 20d
aperna
New 5370P on Patek website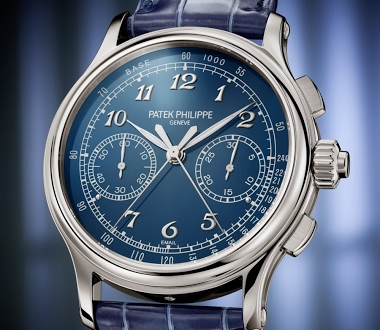 They've released a new Version with blue enamel dial. I immediately started thinking about selling all my blue watches for this one....
26d
Gelato Monster
When did you finally make the leap into more expensive watches?
Welcome to the WIS hobby. Price is a big factor which is an indicator of labour cost, cost of technology, material costs, and advertising. I have a $1000 piece which gives me a lot of joy to wear it. It is a Seiko Presage with an urushi dial. The mechanis
24d
Uncle Chico
New watch arrived yesterday!
This watch was actually delivered in january but purchased by me in early april and I was not involved in the process, but the watch I had enquired with Kari was similar: white gold or platinum + blue enamel guilloche dial. When I saw this for sale, I jum
29d
Watchcph
What is everyone wearing this Tuesday?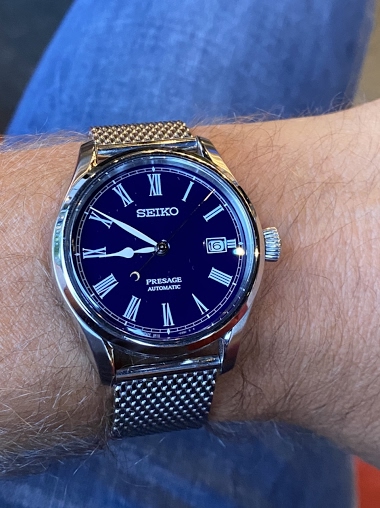 I am wearing my Seiko Presage enamel
1M
Cookies
Vintage Breguet Diver. The Sea Snake.
Please tell your contact hi from NYC! Also, may we talk about a production version of the Only Watch type XX, perhaps with a modern movement, black dial and 39mm? Ooh, and the possibility of limited edition (but not 10 pieces like that blue enamel 5175 wi
1M
amanico
New Porcelain Presage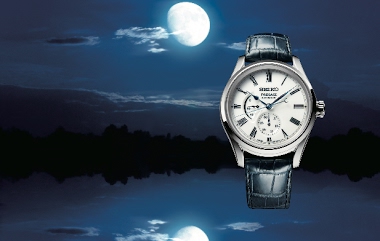 Presage captures the beauty of the moon reflected in water with an Arita porcelain dial In March 2019, two creations in the Presage collection won high acclaim from watch lovers worldwide for their Arita porcelain dials. Today, a new Presage creation feat
1M
Watchlover78