SBGY003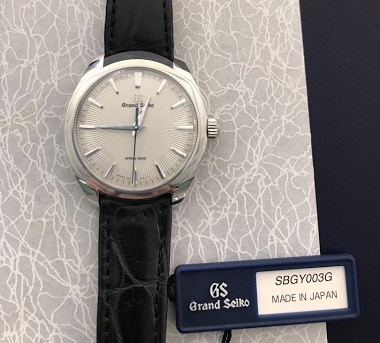 So far I have to content myself with two pictures sent by the AD. Patience will be rewarding. I'm very much in to Grand Seiko lately. My first was the famous Titanium Snowflake. They deliver great valued watches and I'm totally crazy of their Spring drive
11d
seehoo
MaisonCeladon Yue Fei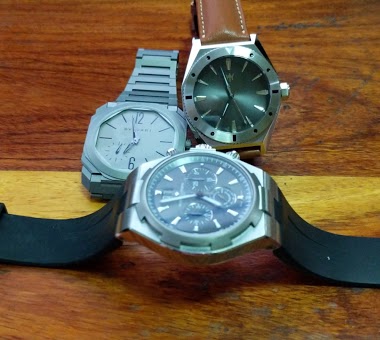 I was surprised by that second hand as well as by the general finish. Certainly, it is not as delicately finished as the hands on a Kikuchi Nakagawa or even a Grand Seiko, but, for the price, very nice. It's a part of my lineup of watches for this week an
27d
batholith
An Introduction to Credor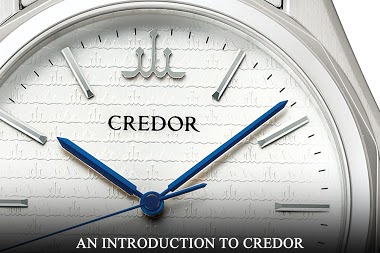 You may not know it, but Grand Seiko has a rival in Japanese watchmaking. That rival is the well-kept, albeit open, secret that is Credor, another elite brand of Seiko, but despite descending from the same legendary parent, they have very different ideas
27d
Signo
Have not worn this baby SBGV238 for a while, took it out from the safety deposit box today and enjoy it at least for a month.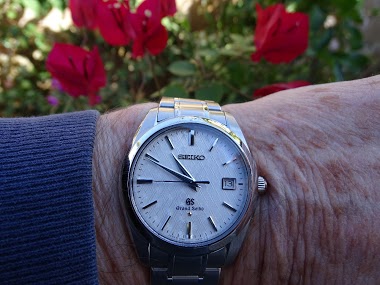 An under-appreciated, high-value piece of work from Grand Seiko. Nothing quite like these watches from other manufacturers. Mine say hi! I think I'll wear one today too. Cazalea DATE DAY-DATE Cazalea
1M
Watchlover78
Concourse D´Elegance: Judges and Veredicts ...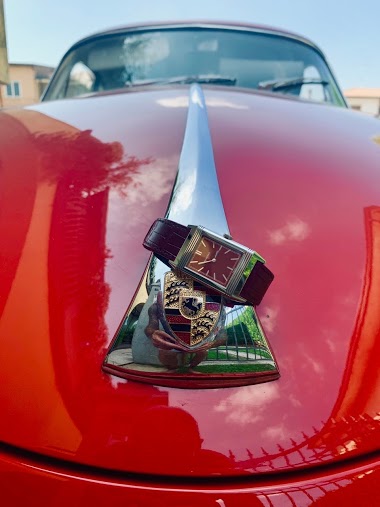 has to be Moc's beautiful red dial JLC Reverso atop of his Porsche 356. Talk about a match! kudos as well to Abel's shot of a beautiful Grand Seiko Spring Drive again on a Porsche. Some very beautiful automobiles this week!
1M
Subexplorer
I am astounded at the accuracy of this 8 Day Grand Seiko Spring Drive. I set it when I got it several weeks ago and have wound it in between. I've not let it stop running. So it's been continuous.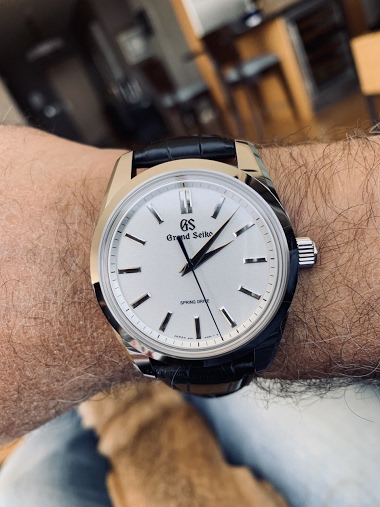 In over two weeks it is off by .4 of a second. Amazing! What a watch!
1M
ChristianDK
I love this Grand Seiko SBGR025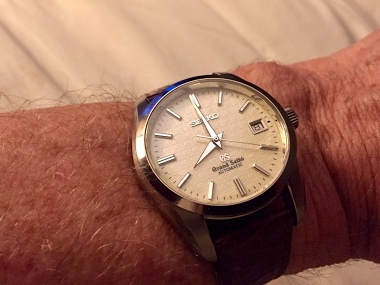 "White" polished titanium automatic, 38x13, 50 hrs, -3/+5 sec/day Cazalea
1M
halgedahl
The ones that got away
You literally have an entire universe left over to choose from (at and even below MSRP). From the Swatch Group of companies: Omega Blancpain Breguet Longines Rado Hamilton Certina et al From Richemont: Panerai IWC JLC Cartier et al From LVMH companies: TA
1M
MichaelC
A Forest Where Gods Live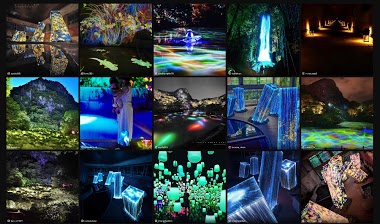 Grand Seiko is sponsoring an art exhibition at Mifuneyama Rakuen Takeo Hot Springs, Kyushu -- a famous garden/forest in Japan. LINK HERE VIDEO BELOW We occasionally have discussions about Seiko and how we (Westerners & locals alike) can't always grasp the
1M