Long time no post...
Then there is the new Apollo 11 50th Anniversary Moonshine Gold....and again there will be critics starting to say they are milking the SpeedMaster Moonwatch cow 😂 I just see not much news coming out of the brand except Instagram posts with models and cel
19d
amanico
Really not happy with Omega service centre...
After sales with Omega service is really expensive given the acquisition cost. Rolex arguably provides better value in this area considering its average price tag. And one thing about these c0-axials, I heard from a local repair guy that he declines to se
1M
hoseachandra
Really not happy with Omega service centre...
Folks, first I thank you if you read this, and I apologize for the rant, but I have to... I've been a big Omega fan, i have 3 omegas in my small collection, and in the past I have bought many Omegas , all new from AD or boutiques. Recently, I broke the ma
1M
hoseachandra
Patek Philippe 3940J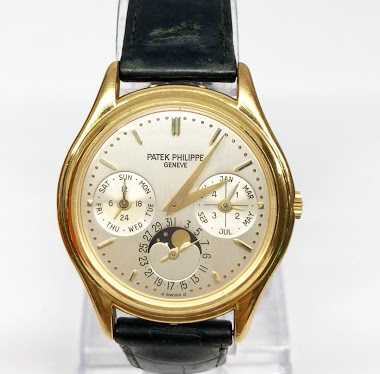 Last Saturday, I saw this beauty at the shop where I was picking up my Omega moonwatch. Didn't have time to take a closer look as I was rushing off to another appointment. This 3940J is for sale without box and paper. Looks like a series 3 to me. Based on
1M
rolandc
NASA? Moonlanding? Moonwatch? No. Not at all. It was all about car racing. And the A.C.P. is the truest to this initial intention for the Speedmaster.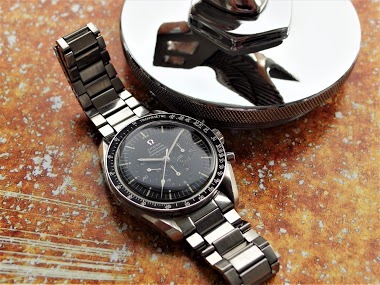 As most of you know, the advertisements of the Speedmaster up until 1969/1970 were mostly about car racing, car rallying, sports and the likes. It is therefore no surprise that at some point, a car rallye club - more precisely the Automovil Club Peruano -
2M
Dr No
Speedmaster: picture perfect....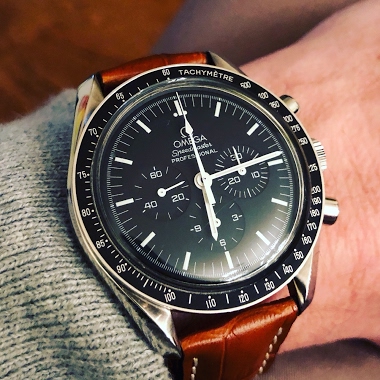 I love how the moonwatch looks on this picture......and you?
2M
amanico
The Rolex that wasn't tough enough for the Moon 🌚 🌝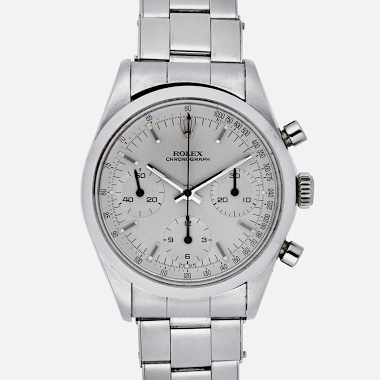 Just read an interesting article on Fratello that the Rolex 6238 and the Longines-Wittnauer 235T were the other two contestants to go to the moon. But the Omega Speedmaster Cal 321 prevailed. I'm happy Rolex didn't win this. They are strong enough as it i
1M
Echi
In the market again but with <$5.5k what to get?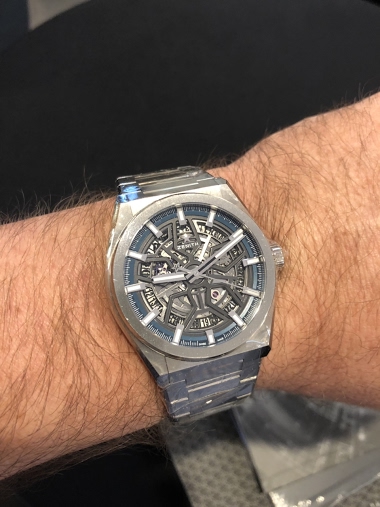 Hi fellow Purists, The final decision on the Seiko SBGV215 has been made and I'm going to post it for sale, my Moonwatch has also departed leaving 2 CK2998s I'm pretty much happy with that on the Omega front. I'm thinking another sports and have toyed wit
3M
Arie - Mr Orange
Sad to see this one go..
Well, Echi, I own a Speedie too, one of the rarer pieces. A 1989 Apollo 11 numbered display back version. And I still love it! Though it's quite unspectacular by today's standards I feel a strong connection to it's history - just emotions from back of the
3M
Seeks
Sad to see this one go..
Hope your move is going/has gone smoothly! I think it's one of the very few pieces that strongly trades on sentimentility (it's a lot of people's first nice watch, for example) and make one really doubt when it's time to sell. It's probably one of the las
3M
Seeks