NASA? Moonlanding? Moonwatch? No. Not at all. It was all about car racing. And the A.C.P. is the truest to this initial intention for the Speedmaster.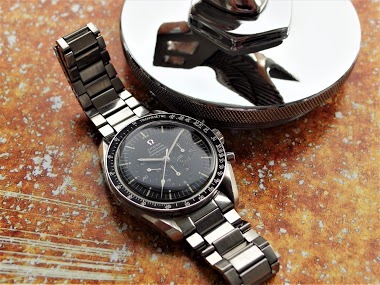 As most of you know, the advertisements of the Speedmaster up until 1969/1970 were mostly about car racing, car rallying, sports and the likes. It is therefore no surprise that at some point, a car rallye club - more precisely the Automovil Club Peruano -
10d
Dr No
Speedmaster: picture perfect....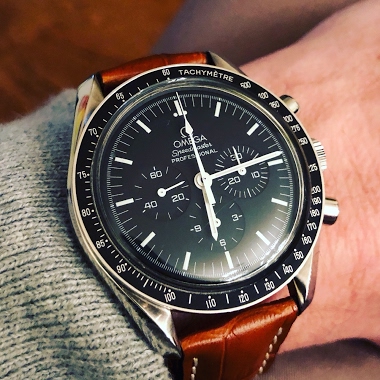 I love how the moonwatch looks on this picture......and you?
27d
amanico
The Rolex that wasn't tough enough for the Moon 🌚 🌝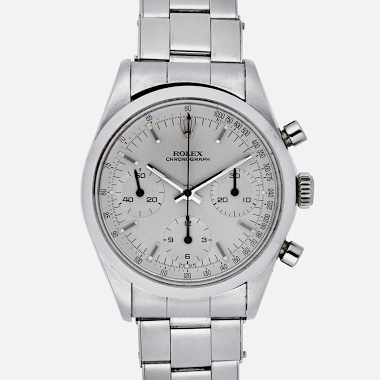 Just read an interesting article on Fratello that the Rolex 6238 and the Longines-Wittnauer 235T were the other two contestants to go to the moon. But the Omega Speedmaster Cal 321 prevailed. I'm happy Rolex didn't win this. They are strong enough as it i
1M
tactictac
In the market again but with <$5.5k what to get?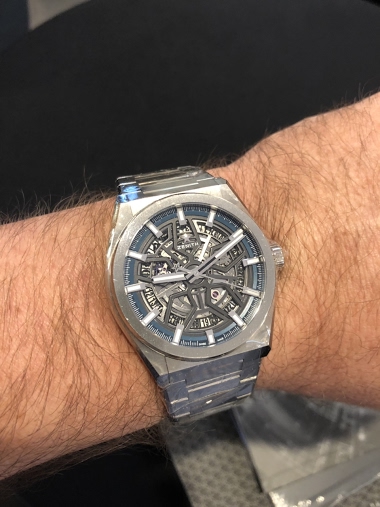 Hi fellow Purists, The final decision on the Seiko SBGV215 has been made and I'm going to post it for sale, my Moonwatch has also departed leaving 2 CK2998s I'm pretty much happy with that on the Omega front. I'm thinking another sports and have toyed wit
1M
Arie - Mr Orange
Sad to see this one go..
Well, Echi, I own a Speedie too, one of the rarer pieces. A 1989 Apollo 11 numbered display back version. And I still love it! Though it's quite unspectacular by today's standards I feel a strong connection to it's history - just emotions from back of the
1M
Seeks
Sad to see this one go..
Hope your move is going/has gone smoothly! I think it's one of the very few pieces that strongly trades on sentimentility (it's a lot of people's first nice watch, for example) and make one really doubt when it's time to sell. It's probably one of the las
1M
Seeks
Sad to see this one go..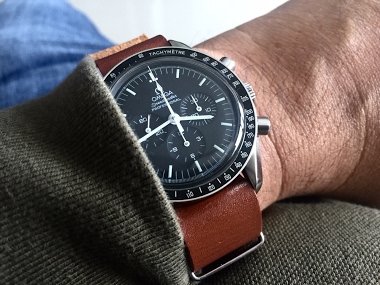 But it was time. I\'ve had this one for 15 years. I thought it was going to be one of those pieces that I\'d never sell. It is a moonwatch after all. Halfway through the ownership phase, I noticed that I wasn\'t wearing it as much. But I never really thou
1M
Seeks
Book : Omega Chronicle 'The Story of Omega'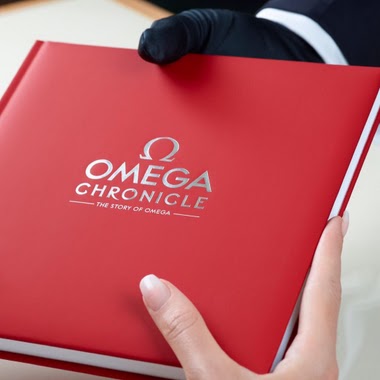 Owning probably 500 or even 1000 magazines about watches and 100 + different books of course I own the Omega Moonwatch book. But then there was this Omega Chronicle - The story of Omega Looks like this Yup, looks good so I want it But somehow I managed to
3M
amanico
Speedy Sunday Cocktail : which one is loved and admired more ??
And while I got a ST2 Ultraman reserved I'm still waiting for delivery. Mine is number 14XX/2012. I'm not sure if they're being delivered in order, but I still haven't received my call from the Omega Boutique. I have a Hodinkee 10th Anniversary on order,
4M
Gelato Monster
Dusty, dirty and full of scratches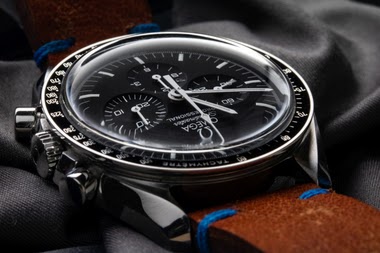 Rocking the Moonwatch most for a few Months now, the wabi starts to show. Love that. This one will never see a polish wheel. Enjoy #SpeedyThursday
4M
Cpt Scarlet