Tudor Heritage Black Bay Fifty-Eight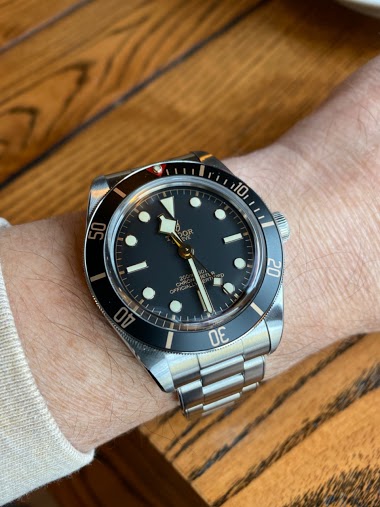 Fortunate to have one of the best pieces in the current Tudor collection:
2d
Miles_151
Latest addition: Tudor Heritage Black Bay Fifty-Eight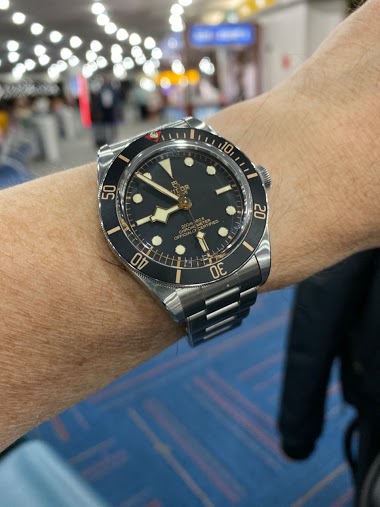 I finally was able to get my hands on a BB58.😃 She arrived on Friday: I was already scheduled for a trip to NYC. Fortunately, an AD was kind enough to size the bracelet for me: Tonight, my return flight is delayed. But, I'm still smiling!
13d
Mary Anny
Friday in Bahrain... first to the Sea Festival and then to the Deputy Head of Mission's (DE) house for open air cinema :-)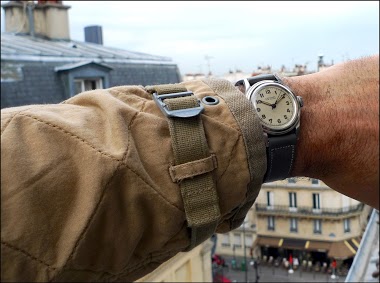 An example? This lovely Longines Marine Nationale. Which is less than another one we often see here, the Tudor Black Bay, which cannot be considered as a luxury watch. But as another great watch!
22d
amanico
I like Tudor. I own two Tudors. But...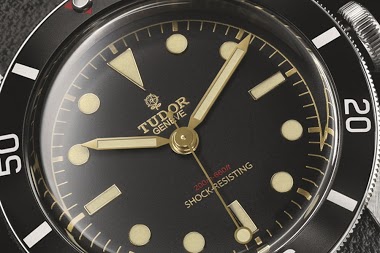 The first was top!
26d
nwk00
I like Tudor. I own two Tudors. But...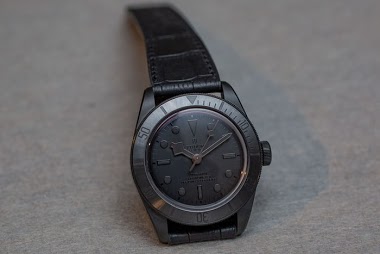 350,000 CHF for the ceramic black bay is insane. Absolutely bonkers. Yes, it is for charity. So how much can one claim as a tax deduction? One must subtract the "retail" value of the item obtained in charity auctions. What is the retail value of this watc
26d
nwk00
Tudor Heritage Black Bay Fifty-Eight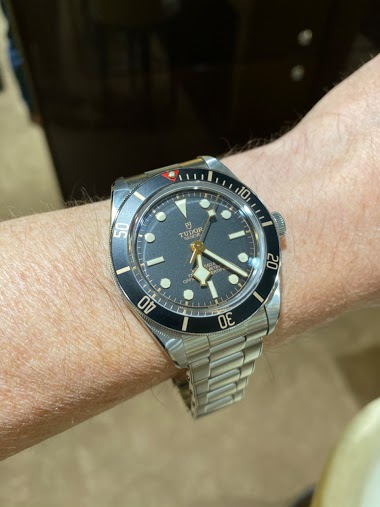 I'm a huge fan of this recent trend on Heritage or Tribute pieces. I was surprised and highly excited to finally see a BB58 in the flesh: Unfortunately, this piece already had a taker.😩 Otherwise, it would have been making the flight home with me tonight!
1M
amanico
Tudor Black Bay Ceramic Only Watch 2019.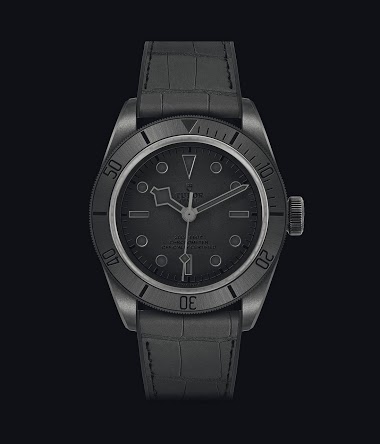 Not very convinced by this version of the Tidor Black Bay, with its 41 mm ceramic case and insert. Too dark, with this dial. What do you think? The only interest, in my opinon, is that it's the only Black Bay which has a see through case back, showing the
29d
amanico
Borrowed Time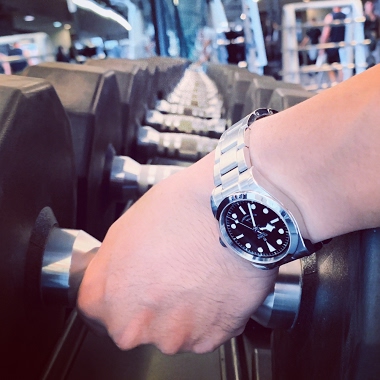 When borrowing watches, members of my WIS crew are always sensitive to any concerns of the watch owners. For example, I usually don't wear others' watches to the gym. But when I borrowed my friend's Tudor Black Bay 36, she said there were no rules. Not su
1M
1WatchMan