Very happy with this new addition BB58!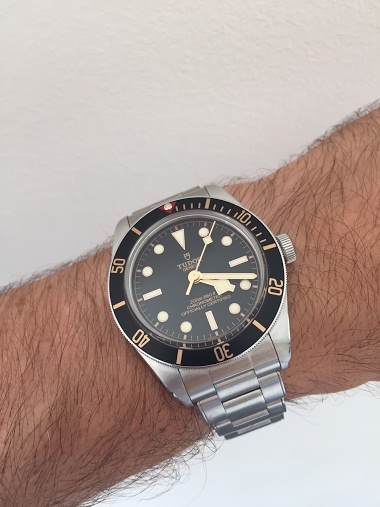 Picked it up this afternoon. Wears very comfortable and love the looks. Size is perfect for me especially compared to the other Black Bay varieties.
2d
Watchonthewrist
Looking for this absolute beauty in London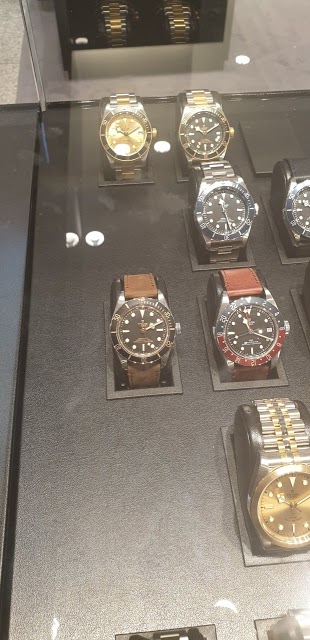 Members of this great forum, for a while I have been set on the Black Bay 58, on vacation to Madrid I was able to see it, but with a strap, not a bracelet. The watch is definitely perfect for me, but being back in London, I've been surveying the big shops
9d
CGJ0
A new Tudor in my collection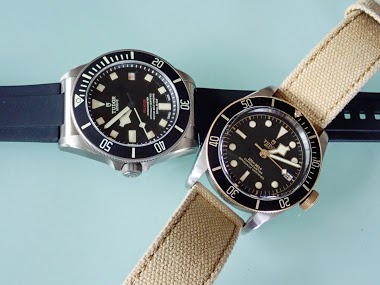 I am still in that "find the perfect strap"-phase and try out everything in 22mm from my strap box. The black rubber strap that is delivered as an add-on with the Pelagos is very nice, especially since the titanium end loinks of the bracelet are used to o
9d
VMM
A new Tudor in my collection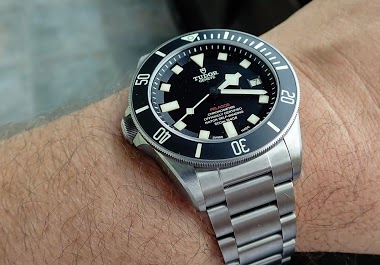 Pelagos LHD. I was a bit anxious that it would be too similar to my Black Bay S&G, but they have completely different expressions. The BB very vintage, with its dot-and-bar dial, domed crystal and the large crown with the Tudor rose. The Pelagos, on the -
9d
VMM
I do not have words...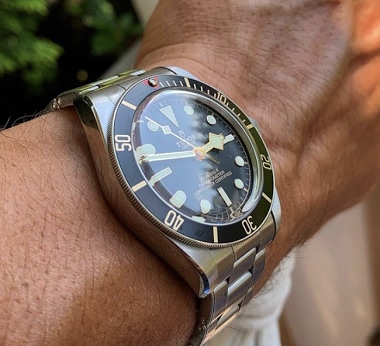 Both on having a great friend and on your latest addition. I look forward to reading your impressions of the 58 after wearing it in. Personally I am a big fan. For long the black bay series was aesthetically appealing to me but the dimensions were not. Wh
18d
dr.kol
Just sharing
... a Black Bay chronograph should have a revolving diver bezel instead of a fixed tachymeter ring. That would also add more functionality. I absolutely love my bicolour S&G Black Bay, so I was intrigued when I heard about the new chrono. However, here th
20d
Tonneau1
I do not have words...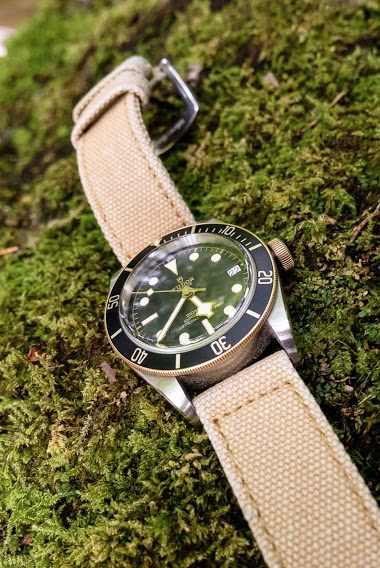 As I am wearing my S&G right now, I think it is one of the most enjoyable purchases in horology I had for years. Even if the 58 would be a tad too small and date-less for me, the Black Bay series as a whole is a magnificent way to celebrate the tradition
18d
dr.kol
I do not have words...
Let's be honest they are Rolexes in mindset, design, execution, chronometry, fit, finish and service backup. Your words "heavily, really heavily overpriced" rang very true in my mind when we think about everyone else. The cool thing about them is they can
18d
dr.kol
A disturbing thought
Is to make Rolex watches more "exclusive" by both purposely limiting the supply and also allowing dealers to get fewer pieces per year. This manufactured scarcity (or you can say unmanufactured goods strategy) will then push most of the "unwashed masses"
29d
1WatchMan
One Tudor I was missing ...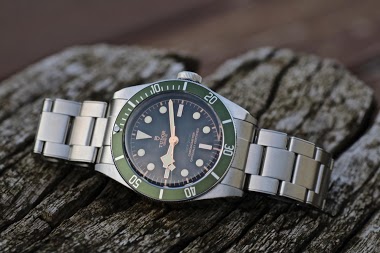 Long ago I emailed Harrods cause I wanted that special edition Harrods Black Bay. Owning quite a few Tudor this was one I needed . After a year or so I mailed them again asking if they had some news. Unfortunately they said they never received my email. M
1M
Cpt Scarlet