Incoming Tudor Submariner from 1958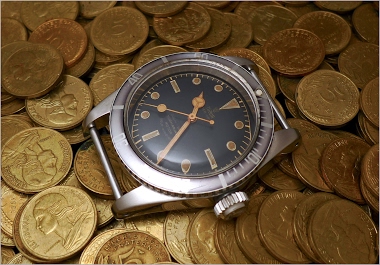 What a character, what a charm! Here is mine: SN 275 xxx. BRAVO! Best, Nicolas
1M
jlc.thomsen
Incoming Tudor Submariner from 1958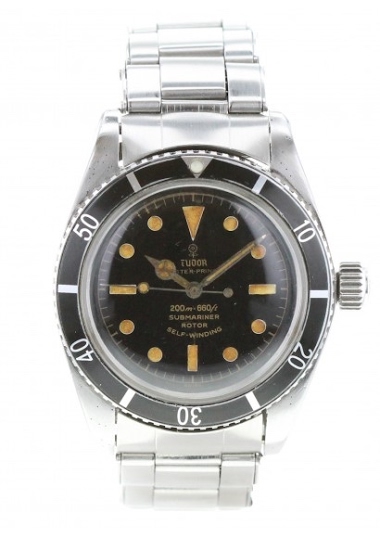 Reference 7924 pre-ETA. There is a lot of goodies from Tudor in the 50´s and 60's but I ended choosing this baby. I can't wait to get it next week!
1M
jlc.thomsen
Rolex / Tudor Big Crowna Virus.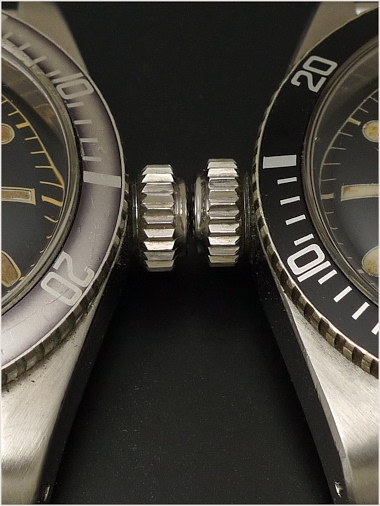 Tudor Submariner 7924 on the left / Rolex Submariner 6538 on the right: These big crowns are highly addictive. I only own the 7924, by the way, which I find more attractive than the 6538. Best, Nicolas
3M
amanico
The incredible charm of a Rolex Submariner 5508.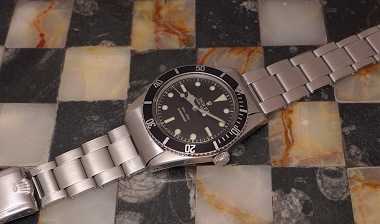 While the 5510 / 6538 / Tudor 7924 are more in the " macho league ", the 5508 is more in the refinement. With a lot of charm. A reference I love more and more, I must say. In complement of my Tudor 7924. Best, Nicolas
3M
amanico
Tudor Submariner Big Crown 7924.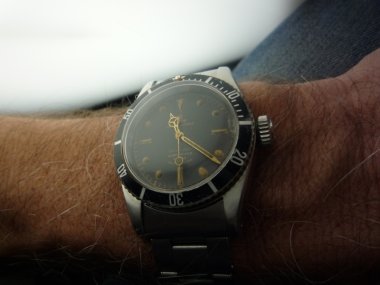 4M
amanico
Tudor Submariner Big Crown 7924.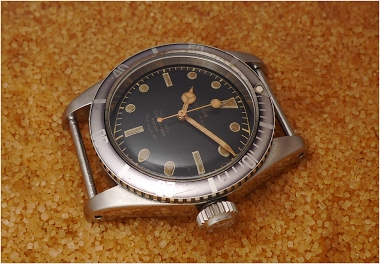 It has been a very long time I didn't post some pictures of one of my favorite vintage Tudor / Rolex, the 7924. Charm, power, distinction, this watch has everything I love. A magic watch. Best, Nicolas
4M
amanico
Is this a Unique Version of the Tudor Oyster Sub-Mariner 7923?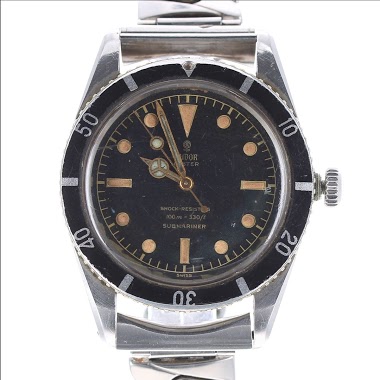 Given some of the very interesting and informative previous threads that I have found on this Board regarding the Tudor Submariner 7923, I thought people might be interested to see what I think might be a unique version of the Tudor Oyster SubMariner 7923
5M
The Monkey
Tudor Submariner 7924 Big Crown. The first pictures I took and a story about this watch.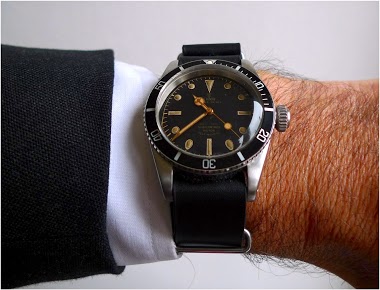 I found the very first pictures I took when I finally convinced the owner to sell this Tudor 7924 to me. And immediately, the feelings resurfaced and also the story behind it. I remember how I harassed him for months before he decided to let it go. And ho
8M
amanico
Another couple of pictures of the Rolex Submariner 5508.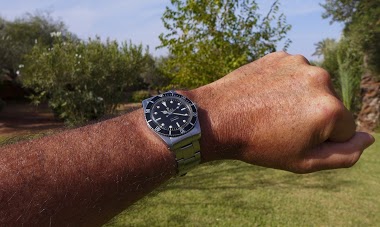 Eclipsed by the Rolex 6542 and the Tudor 7924, if I am honest, but it doesn't mean I don't like it, at the contrary. Its deep black glossy dial and its correct insert give it so much charm. Yes, this summer, I truly rediscovered some pieces from my collec
8M
amanico