Our judges this session are . . .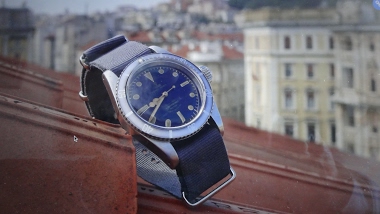 First I'd like to appologize for my limited computer skills which forced me to take screen shot images as this meathod reduced quality and changed compositions. I looked at technical quality, composition and the degree of tie in to a particular movie. As
1d
Subexplorer
My Tudor GMT accompanying me to the car wash! Thanks for looking!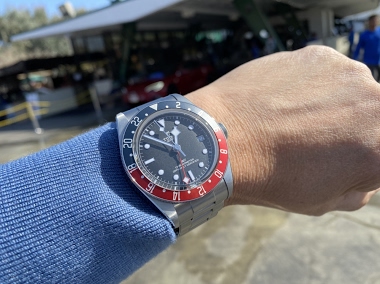 4d
amanico
New arrival. Restoring my faith in Rolex.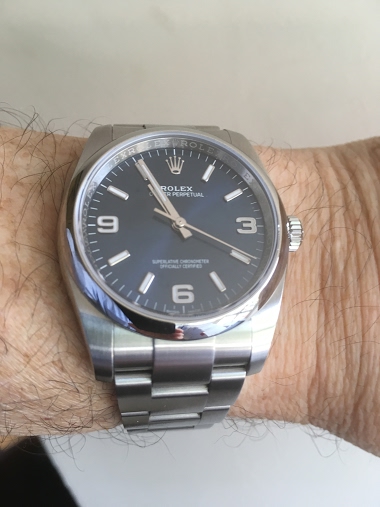 Here is mine - a twin of yours; only mine is now 2 1/2 years old. Good size, great dial and so understated. I have had this watch on a dark blue alligator strap for a year and it's now back on its bracelet again. My rare, reference 1936 steel-cased 1930's
6d
Boris
A very confused Tudor
Tudor doesn't make it anymore so I would not get rid of it in spite of all the possible disapproval. Enjoy!
8d
MCG (Markus)
A very confused Tudor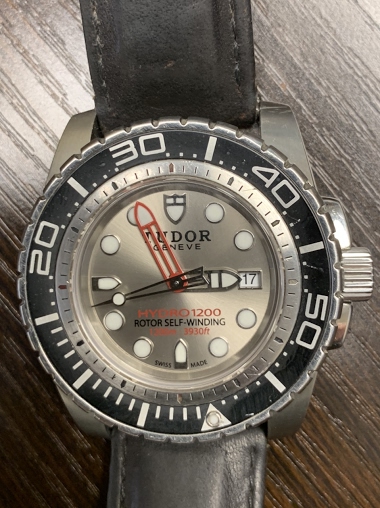 I won this in a fishing tournament so I still wear it for good luck. I swear they must have had 3 different designers working on this that never communicated with each other.
8d
MCG (Markus)
This 2 watches give me so much joy. Technically superior and very comfortable.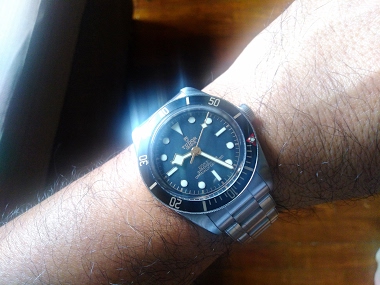 I feel blessed having them in my collection. The Aquanaut 5167a and the Tudor Black Bay 58. Robust enough. And the wr is very decent. My opinion. Have a good week ahead friends in Purist. Geross 😎
10d
geross
My own meanderings.. other than OK..... what's yours?
And then some. Of course there is hype and marketing, but as you grow up into watches, they are less and less important. As you educate yourself like in other things in life, you start to take another kind of appreciation for whatever your hobby is. At le
11d
I_am_Clueless
Wrist Scan for February Friday 7th is Open Now! Theme "The Last and the First"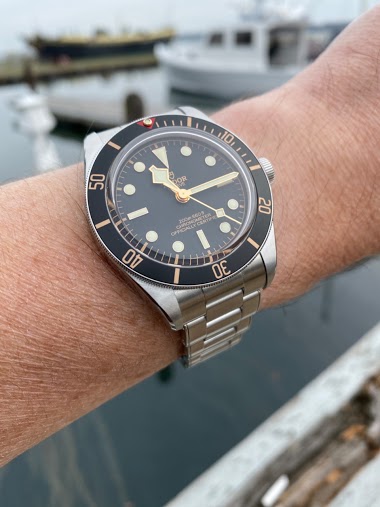 November saw my first Tudor - Heritage Black Bay Fifty Eight: In December, I acquired the Seiko PADI Pepsi Turtle (SRPA21): Today, I received the first of 2020 - my first Blancpain, the Air Command:
17d
Seeks
Last weekend's impromptu gathering in NYC to honor Ken . . .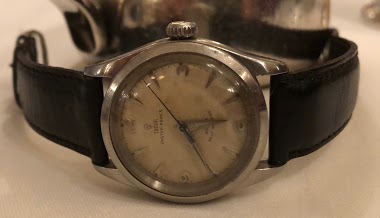 . . . but can't recall details. Perhaps Padj remembers . . .
18d
Ronald Held