Hands on review of the Tudor Black Bay 58 Navy Blue
Whilst I find this watch attractive of course, I also find it is too much like the others of the same series, an eternal return of the oldies, made better made stronger only to procure an illusion and playing on emotional cords. I am impatient to see Tudo
8h
Miles_151
Hands on review of the Tudor Black Bay 58 Navy Blue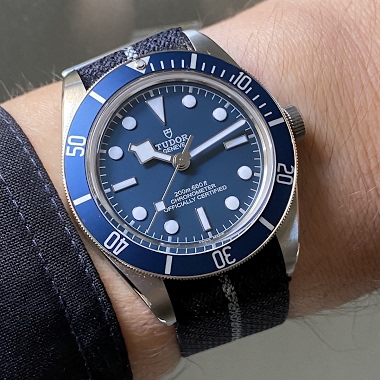 The least that can be said is that Tudor has remained focused on its subject in 2020. If I set aside the recently introduced Tudor Royal, which is dedicated at this stage to the Asian market, the brand has unveiled only one worldwide novelty this year: th
8h
Miles_151
WristScan "Ultimate Feature" .... Is Open ! ...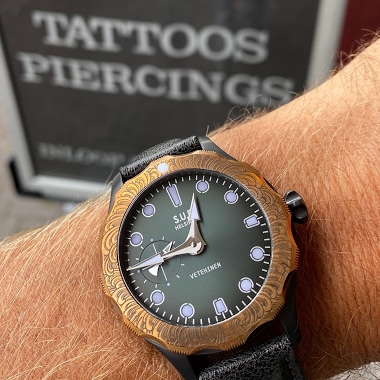 With the SUF its that black case and bronze engraved bezel that i love so much The quirky Tudor P01 with that different lock system and the crown on 4 o'clock and strange lug system. Amazing blue hands with a gorgeous Dial thats also in a beautiful Salmon
52m
Dr No
New Polaris Memovox
Friends of the brand have advocated for this piece for years. But JLC still effed it up on the day. SMH. Titanium would be better. Display back? WTF. Good alarm sound needs the hollow back, non? What's the bracelet detail for diving extension etc. Can it
6d
Rapwatch
What's everyone wearing this weekend?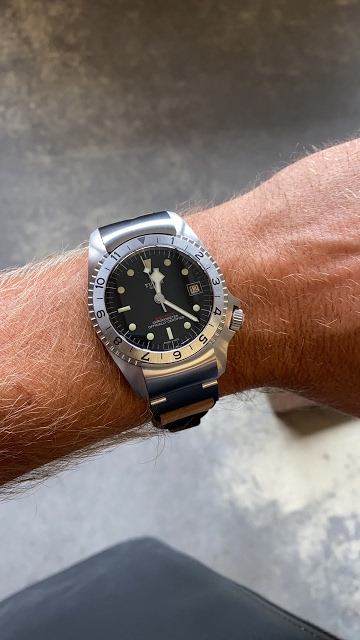 8d
Blansky
The almost perfect diving watch for me...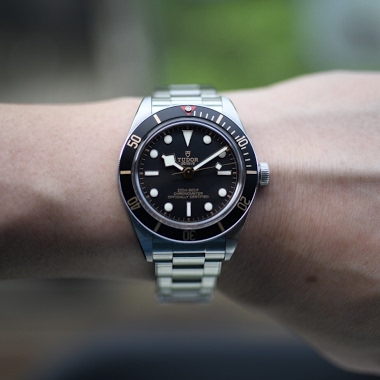 It seems like the new 41mm subs are receiving a lot of attention everywhere, though I would think it's partly due to hype/FOTM, the slimmer lugs and longer PR does make it an attractive offer. I, on the other hand, prefer Tudor's BB58 as my almost perfect
10d
JohnFM
JLC Accuracy
But pls make sure the watch is fully wound. I believe amplitude drops when the power reserve drops. Also certain positions affect accuracy E.g. crown down, face up, face down etc. Some watches are quirky, my Tudor becomes very slightly less accurate when
11d
amanico
Oyster case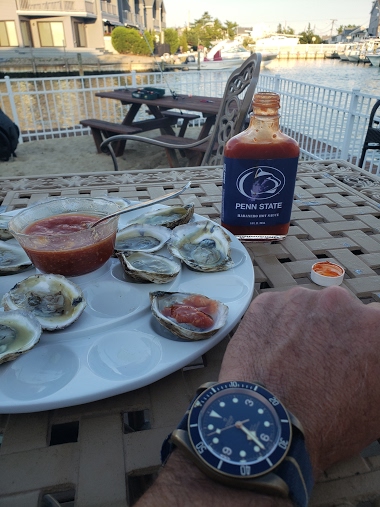 no tudor blue
13d
PalmSprings
Panerai PAM 790 / PAM 791: Radiomir 1940 47 mm.
I think it is an original, as the weight and quality of the steel is different from the Tudor BB. It reminded me of the steel of my old Kermit. Other tell tale signs: 1) correct serial number on rehaut and warranty (from the AD in New Zealand) 2) Proper b
13d
amanico
Family resemblance,yet so different.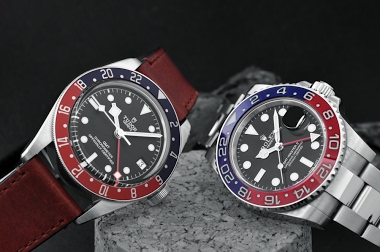 Here is a small pictorial comparison between the Tudor Black Bay GMT and the Rolex GMT Master II Pepsi (in whitegold). Upfront, the biggest similarities are the dial indices and of course the color scheme for the GMT bezel. The overall impression is howev
16d
jlux