4 months absence from the wrist..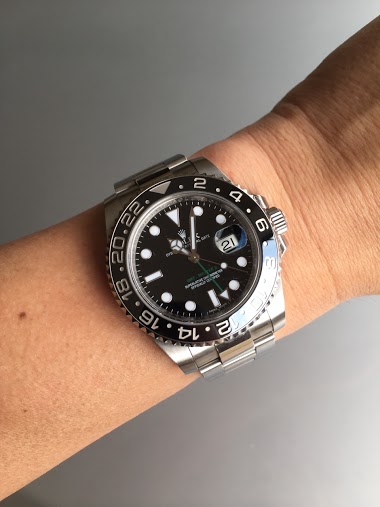 You have the Pepsi, Coke, Root Beer,... Can I call this the Guinness 😄 Cheers
8h
amanico
New Batman GMT on Jubilee + Cake!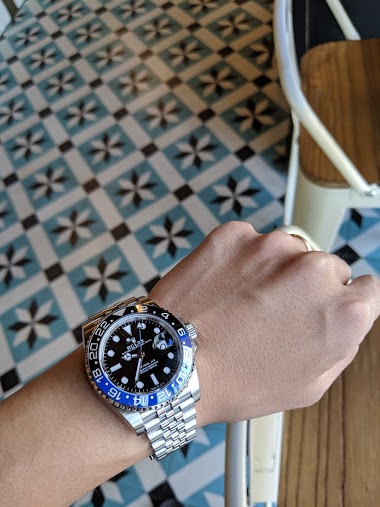 Wife surprised me with this for my birthday gift. Straight from the AD! It was between this and Pepsi. Both are adorable in their own merits. I thought I'd prefer the oyster but something about the jubilee makes this watch pure eye candy
6h
CGJ0
On GMT (time).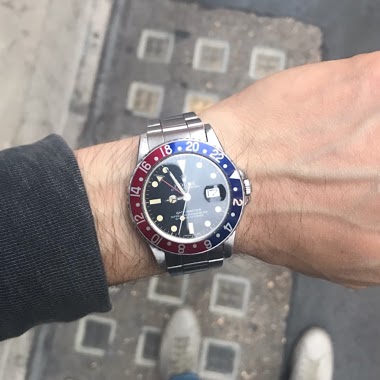 A more likely travel companion this time. Again, several days on the road and a single watch allows time to really appreciate what's on one's wrist. And in this case one has the added benefit of the GMT functionality. 16750, matte dial, on a folded oyster
1d
amanico
Upright Crown
Rolexes still represent about the best value on the market. If you pay retail... In general modern Rolex is a wonderfully made watch, very well finished, great bracelets & clasps, robust and accurate. The materials are also first class. Finally, even we "
1d
amanico
Enjoying a nice steak tartar lunch with my new companion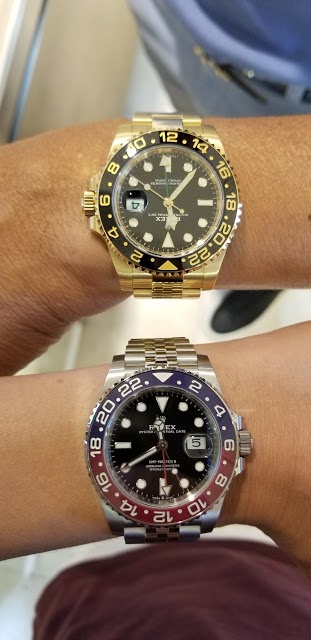 My dad and I just got a father and son watch.
10d
1WatchMan
WS 5th of July weekend- time to ring the bells and get the verdicts from the honorable judges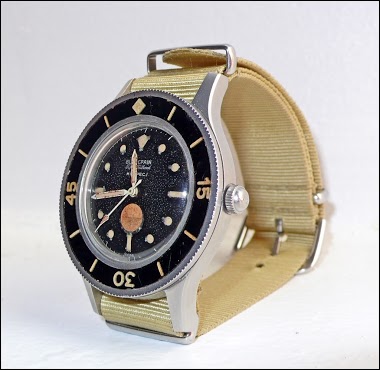 Well friends can I just start by thanking Izhik for being a great "Guest Host" this weekend. Thank you Izhik, splendid effort and a great theme. If this category was for best pool cue story then Art would be our winner, but it's not. Subexplorer, Abel, sh
12d
Izhik
WristScan weekend 5-7 July, 2019, Let's Watch Your Stories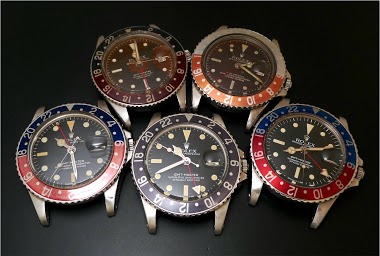 The one which started all, the Rolex GMT MASTER, because it was a promise I made to myself when I was 14 years old. Some 20 years after, I got it! And another watch with a funny story, this time... In the early days of September 2008, I got a call of a fr
10d
Jari from Finland
Rolex GMT MASTER White Gold " pepsi ".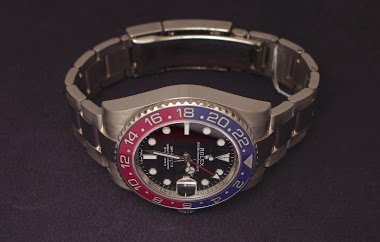 I still have to see the Steel Pepsi, but the white gold is quite cool. The surprising thing, when you are used to steel, is the difference of weight... But it doesn't make it uncomfortable to wear! Really cool, this GMT MASTER. I can't wait to discover th
24d
amanico
My new (vintage) Rolex GMT reference 16750 from 1982.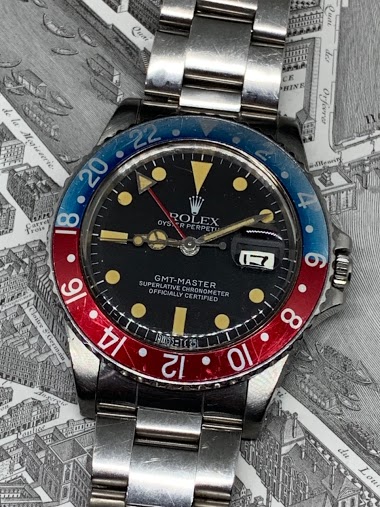 Hello friends! I had always thought that the most cherished watches in our collections are those which have a good story behind which somehow closely link those timepieces with us. I wish to share a new addition to my collection which is a very special wa
18d
Subexplorer
Wrist Scan 14th - 16th of June 2019: Holidays Watches Verdicts.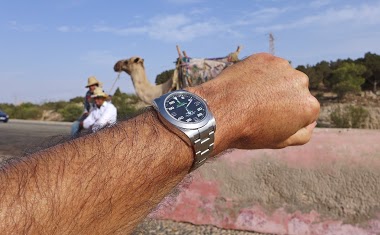 My goodness, what did I sign up for? This was waaaaay harder than I had anticipated, a feast of fantastic shots to choose from. Honorable mention goes to the heated Camel-battle between Amanico and NT931. Here, I think NT931 wins by a hump. 3rd Place goes
1M
NT931