Another birthday...another Rolex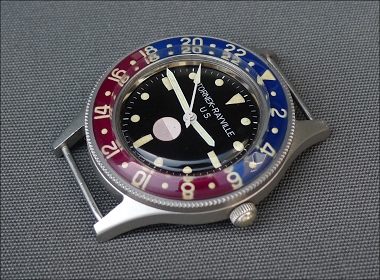 8h
George Gently
Rolex 1675 GMT Gilt Chapter ring with some color.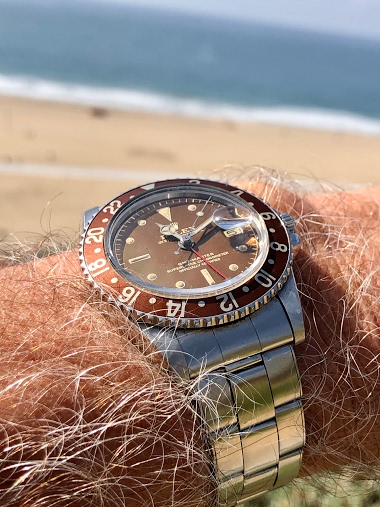 Inspired by Nico's post I snapped this one today. The dial has a little special caramel to offer. Have a great Sunday. Rolex 1675 Gilt Chapter ring pointed crown guards.
3d
aperna
Rolex GMT-MASTER 1675 Pointed Crown Guard from 1963, with a special dial.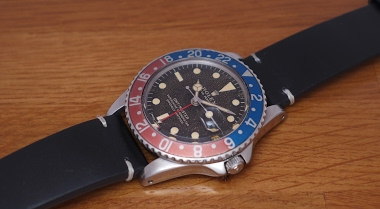 Most probably due to a lack of water resistance, this dial has a nice ( at least for me ) look. Sting Ray? Caviar? How could we name it? Enjoy. Nicolas
2d
amanico
Opinions please. Sorry its not a great photo was trying to concentrate more on the strap. Haven't been in love with the two tone bracelet. Thought l would experiment. I don't mind the time look. What do others think?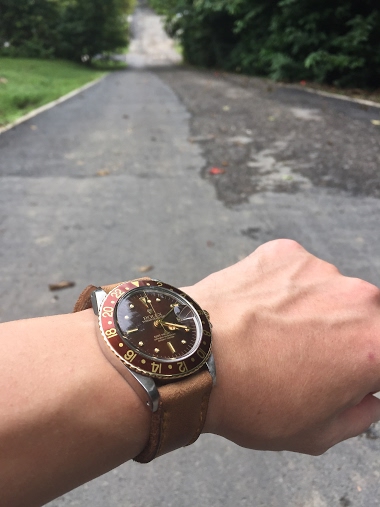 this. Strap is thick (bit of PAM style) and I was deciding on this and a much darker brown like yours. Chose the lighter version as it looked better overall (to me at least). Have fun experimenting!
3d
Skyrider01
Pretty happy about a call i got today...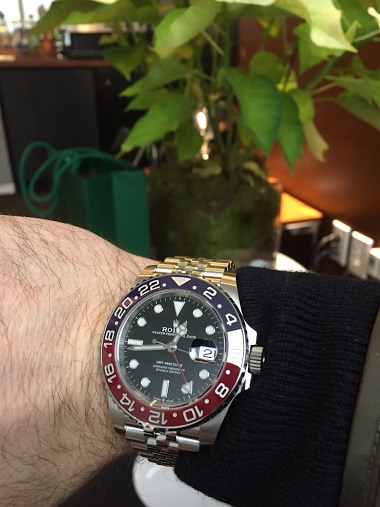 I didn't got nothing from my AD last Christmas when I picked up mine,😩maybe because I visited him to many times last year with four Rolex purchases...
17h
Kniazukay
Pretty happy about a call i got today...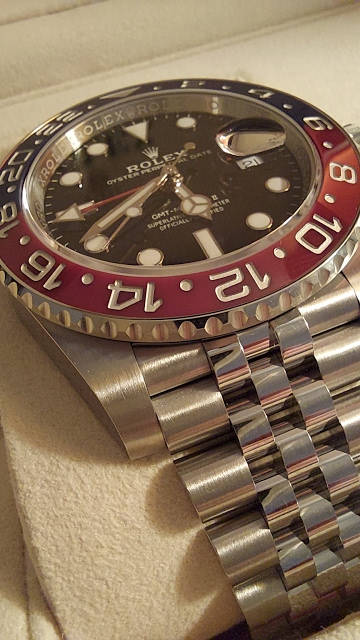 So i left my work and rushed to the retailer. The Pepsi wears just as comfortable as people describe it, the colours are much more subtle and nicer than i thought they were. My AD gave me something to drink for tonights celebrations as well .... a perfect
17h
Kniazukay
Not a Pepsi, more like Diet Pepsi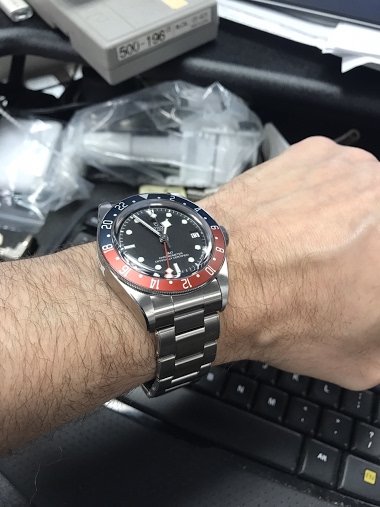 New to my collection. It wears similar to my seadweller SDC. Size wise I wouldn't go bigger on my dainty wrist. But I like it.
13d
Jay (Eire)
Travel/vacation companion watch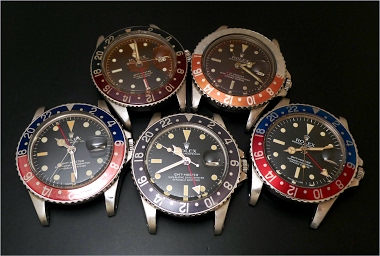 Which is the case of the Rolex GMT MASTER, the Patek 5110P ( World Time ) or the Sonata ( second time zone, alarm ).
12d
amanico
Pepsi jealous of Daytona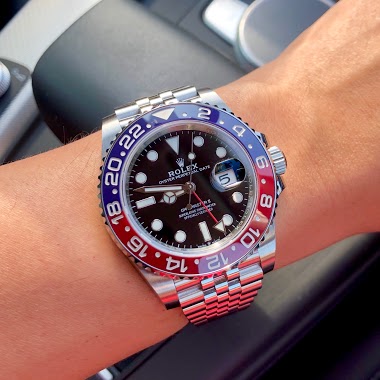 Wearing my Rolex Pepsi again this week as it was getting jealous lol. Got it before Christmas 2019 and was happily wearing it until my Daytona arrived last week. Rolex sibling rivalry lol Cheers Robin
16d
Monopole
Last purchase of 2019
I believe you are right: bought mine recently (thanks for your comments by the way on my thread) and was considering a datejust / GMT master 2 from Rolex when I got introduced to GS...and i just fell for the black dial as well with the red GMT function !
21d
T.S.