Waiting to board for Boston via Narita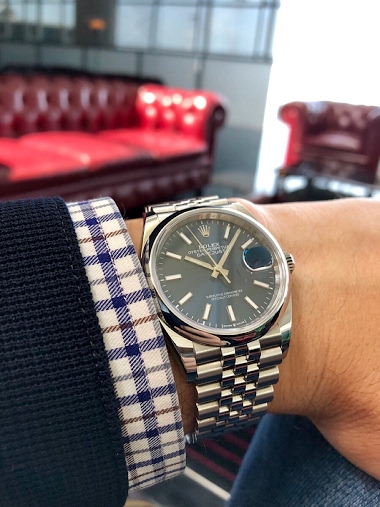 This is the watch I have chosen to travel with, as a change from the 16570 I generally wear when traveling. Still very happy with this model.
17h
thomashudson
Considering the high prices vintage sport Rolex watches have reached in the last years, I feel it is worth considering other less explored...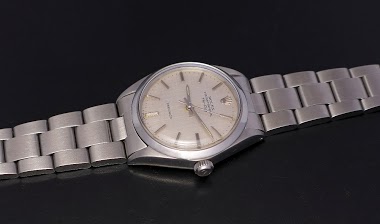 The Air King, Ref 5500: The 1018: The 6564: And in a more modern category, the great Explorer II Ref 16570. Yes, good call, my friend, good call! Un abrazo, Nicolas
14d
Subexplorer
New member of the family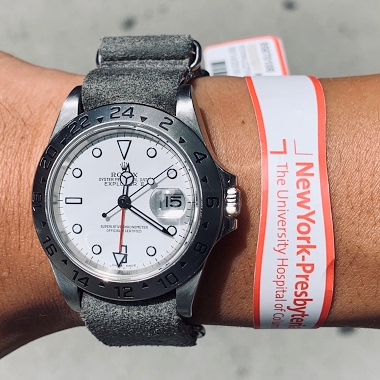 This week the wife and I welcomed a new member of the family, and I welcomed a new member of the collection. World, meet 16570. He came in at 40mm and he, mommy, and daddy are doing well!
29d
Jay (Eire)
Seeing the light again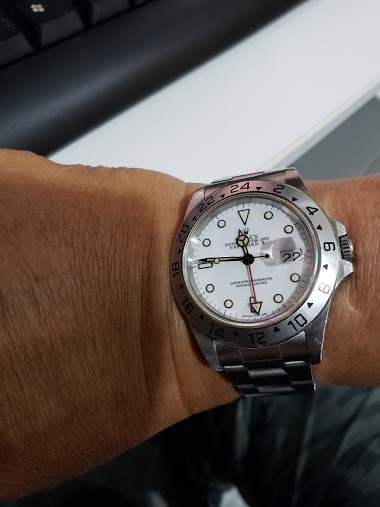 moving home found so many "lost" items and this 16570 is one of them hidden under piles of clothing and papers. I recalled I wore this about 5 to 7 years ago and must have packed it away too securely. The indices and hands are turning patina evenly and it
1M
happymsp
The Evolution of the Freccione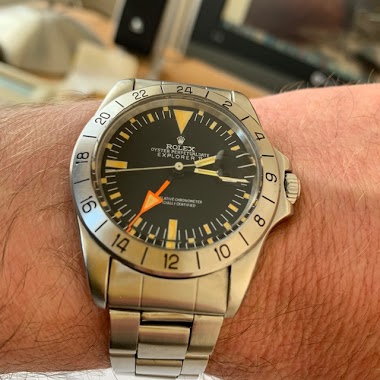 1655
2M
Miles_151
Some casual shots of the ref. 1655 Explorer II from 1971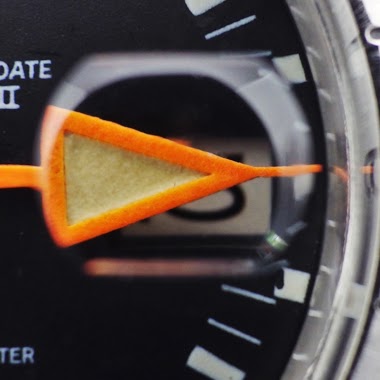 Cheers, HSTE
2M
Echi
Unboxing the Undone Basecamp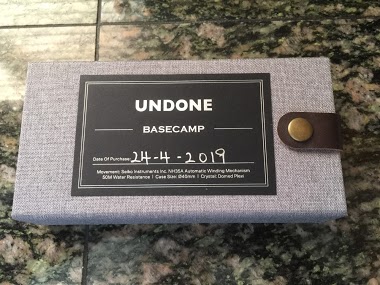 Here's a fun watch that won't require a second mortgage. I just received my new Basecamp from Hong Kong-based Undone. They are probably best known for their customizable chronographs using Seiko mecha-quartz movements. They've recently branched out with m
2M
fernando
I still love my 16570 White very much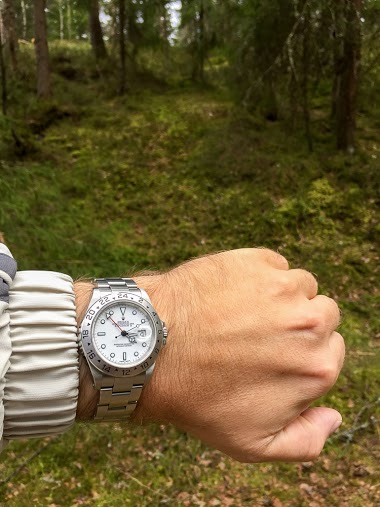 - Please keep it! I got one from 2005 now. Used to have one from 1997, sold it, but regretted... This is surely a "no-sell watch". Enjoy and good photo as well! Explorer II in forest All best Bent
3M
ssdaytona
I still love my 16570 White very much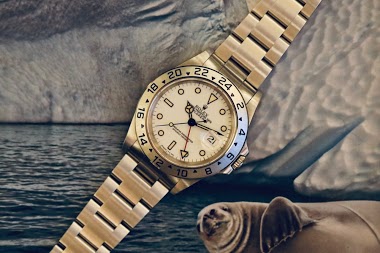 3M
ssdaytona
Still love this piece!
Easy enough to get overlooked beside,say, an Explorer 1. It also doesn't give off a serious professional Rolex vibe like a sub or a gmt so what is it really one may wonder. The knowing smiles come after a bit of time with it. So it makes the proposition a
3M
amanico