Rolex Explorer 6610.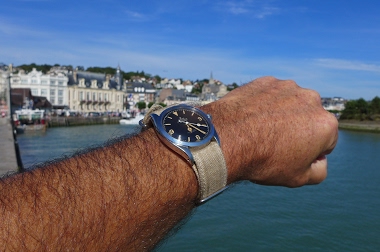 The 6610 is a watch I didn't wear for a while, and I decided to give it some wrist time, this summer. A lovely and beautiful watch, with its dial which got some superb patina and its lollipop second hand. And, of course, it is an Explorer, a line which ha
5h
amanico
Explorer on black leather with orange thread.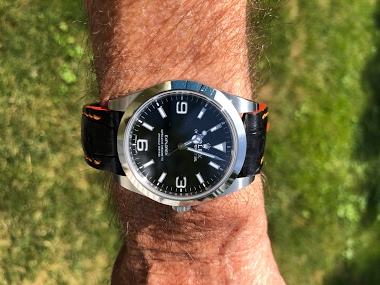 2d
kjkt3
A little known Rolex. Explorer II 216750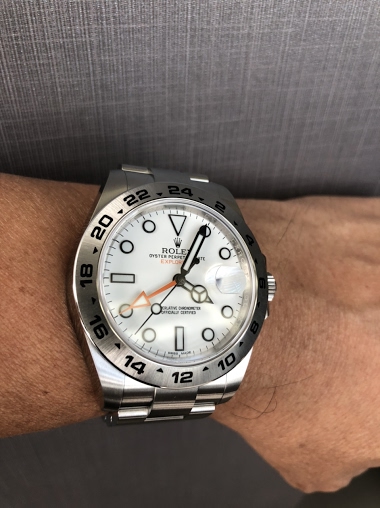 This is my recent purchase. It is an unloved sport Rolex as compared to other ubiquitous models. Many loath it because of it's 42mm case. I have a 17cm (6.75") wrist, this 12.4mm thick watch sits on my wrist perfectly. The unique character of this Explore
1d
Greenwatch
Put straps on a few Rolexes.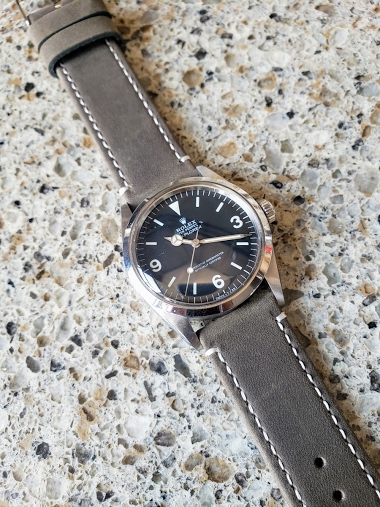 I wear my Explorer on a strap as well.
3d
holdemchamp1225
Rolex Explorer II 16570: Two special ones, featuring the same interesting detail.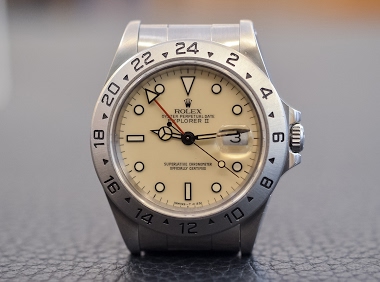 Indeed, both are rail dial, the cream and the black. While both dials should go in a 16550. But for a short, very short time, and at the beginning of the 16570 life, those dials can be found. Here they are: Cream ( credit Tempus Orologi ) Black ( credit L
17d
amanico
A Simple Pleasure...
I know here in the forum, the wind blows stronger towards the Explorer, especially the vintage ones. But for me, if you were looking for that "one" Rolex, I would go for a date-just. nothing is more Rolex than that. and the beauty of a date-just is that y
20d
i_am_Sam
A Simple Pleasure...
to me is the perfect Rolex if I could only have one. It has great size at 36mm, clear and legible dial with iconic 3-6-9 indexes, you can either dress it up or down. But if your heart says it's the 1500, then you should follow it. Most importantly is that
20d
i_am_Sam
A Simple Pleasure...
For the longest while I felt the Explorer (1) was the Rolex for me. But which one—the latest iteration, with lumed 3,6,9, edged the watch away from its original versatility, I felt. And then, which movement, size, etc. But recently—last year or so—I've be
20d
i_am_Sam
Rolex 5500 Super Precision...
- ref 5500 (Air King case) - not so rare - ref 5500 with the Explorer dial (but still the 34mm case) - rare and collectible - ref 5500, Explorer dial and caliber 1530 (Super Precision) - very rare and not something seen every day - ref 5500, Explorer dial
23d
spudsunderground