Rolex solution to empty display cases?
... Imagine you can pay no more than 10000€ for a new sport watch. You get to your favorite watch shop and take a look at all the shelves from the street. On one of them you see three sport watches: One has reference number 126710BLNR and costs 8550€. Ano
2d
FabR
Nothing to look at here!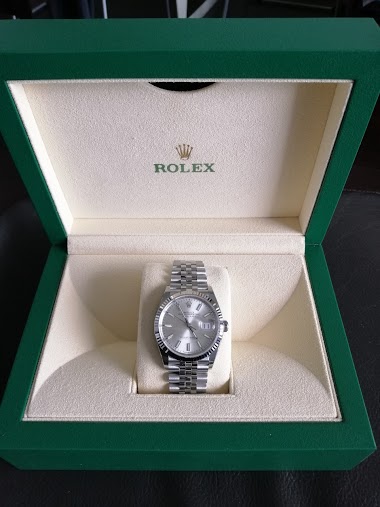 I have been in London to attend a Patek event and came across a watch that caught my eye from a brand that would not normally catch my eye. I must confess I have never been a great fan of Rolex partly because I have been partial to dress watches with leat
1h
sham1
Again, the obligatory beach club shot.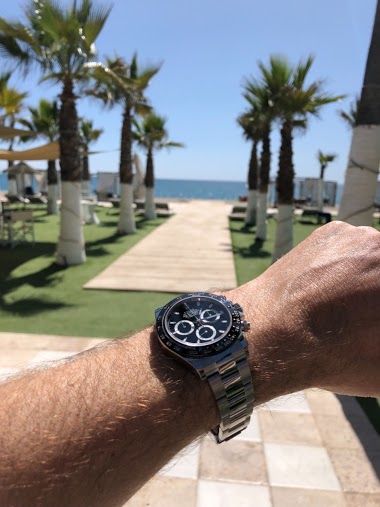 The Daytona is still one of my favorite watches, in particular due to its proportions. They are just perfect, at least for me personally. Have a great week everyone. Best, V.
5d
Pretty Boy
There is something so special about vintage Rolex.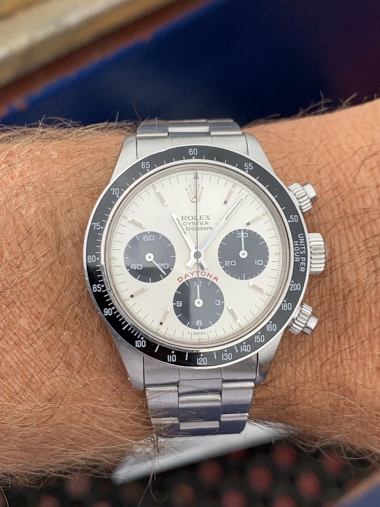 The 6263 being just one that looks so darn good. I love it's loud tick also. M.
9d
watch-guy.com
Rolex WG daytona first day of Sepember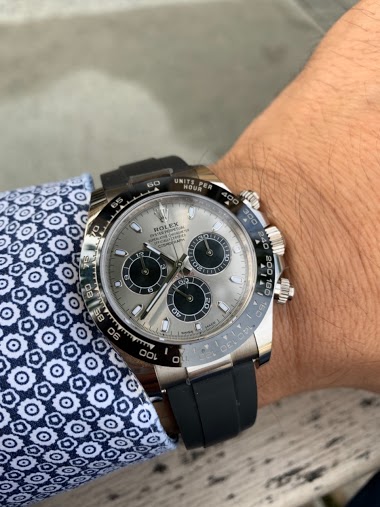 Wearing my rolex daytona on first day of sept. Love the colour contrast and the incredibly comfortable oysterflex. Hagwe ! Long weekend.
16d
Dave G
I just had a visitor. I think she likes my Daytona.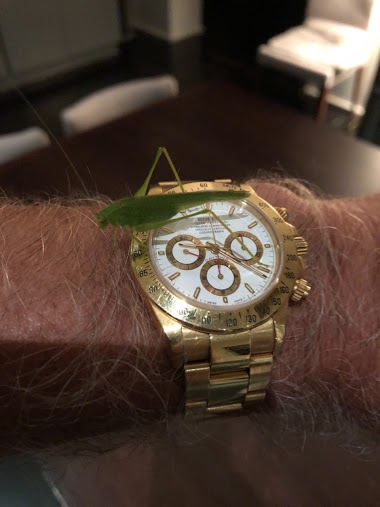 Not sure what her intentions were but.
22d
vicunaman1
Two Daytona's : so similar yet so different.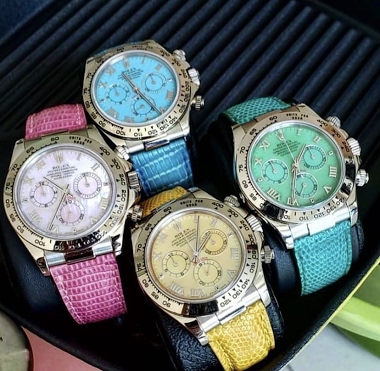 The blue is part of a special edition from 2000 that got the nickname Daytona Beach. There were four - turquoise, chrysoprase (green hard stone), pink MOP and yellow MOP. Each came with matching lizard strap and box, notebook and wallet in the same hue as
23d
DRV83
Two Daytona's : so similar yet so different.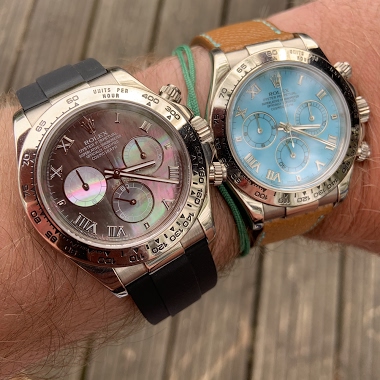 I've always preferred the Daytona on strap! My Roman pair. Ross
23d
DRV83
Two Daytona's : so similar yet so different.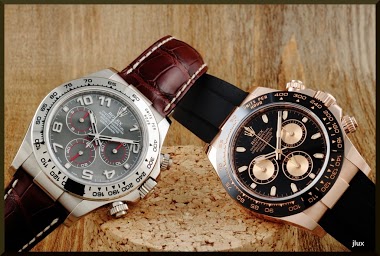 I always had a preference for the Daytona on look and feel on the wrist is more to my taste than the bracelet versions. The white gold,metal bezel and leather strap version is very elegant and versatile. The rose gold,ceramic bezel and rubber strap versi
23d
DRV83
And with that I complete my holy trinity!!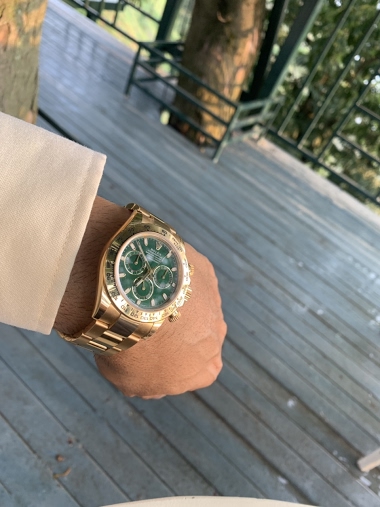 1M
amanico