My turn at last to buy at retail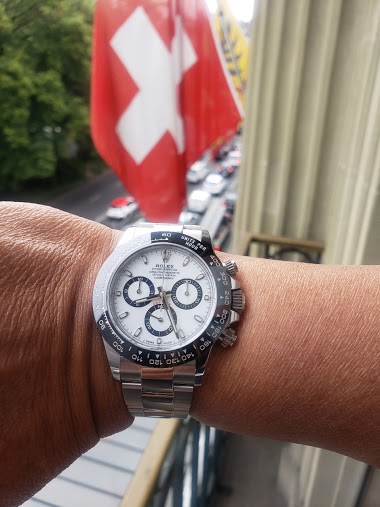 I have posted on the forum about the greedy selling of Rolex with daily premium on all popular and sports model Rolex in Hong Kong that I have determined to end getting anymore models. When I was holidaying in Geneva last week, and from the PP forum poste
30m
NickO
Rolex Daytona platinum pictures.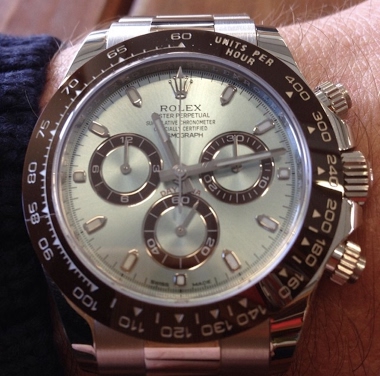 is on my list from the day they released it . Had the chance to try one from a friend of me a few years ago . Love that brown and blue combo .
5h
amanico
Rolex Daytona platinum pictures.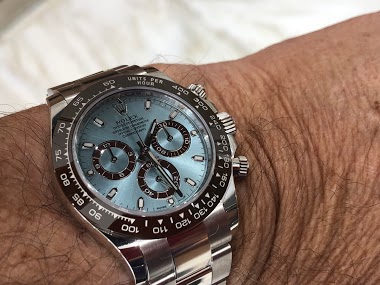 I believe the combination of colors is the most classy and beautiful of them all. If you want to wear the KING of Daytona's and make that statement this is the one to wear...Jim
5h
amanico
Rolex Daytona platinum pictures.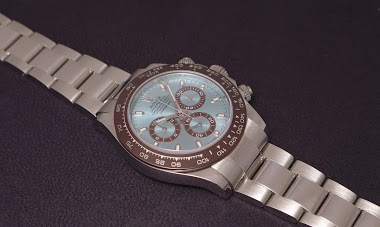 I could finally take some time with the Daytona Platinum and some pictures of it! When it was unveiled, the press files pictures didn't convince me at all. I found the chromatic outcome a bit weird looking, truth to be told. In the real, it is different.
5h
amanico
Have never been a Daytona fan but...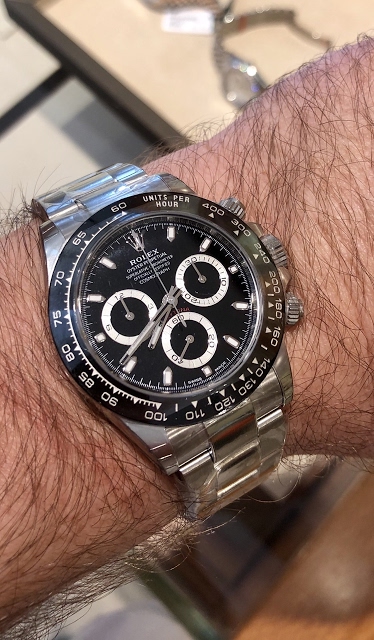 Having got to try on a display set I want one. Such a shame everyone else does too..
2d
1WatchMan
Daytona with Leather or Rubber Strap...
Does anyone know if the stainless steel Daytona (newest model) is available with a leather or rubber strap? If not, can a OEM strap be installed? On the configurator online I don't see a strap as an option for the stainless model. I am on the list to get
6d
Deepinder_Patwalia
A beautiful Rolex passed through town yesterday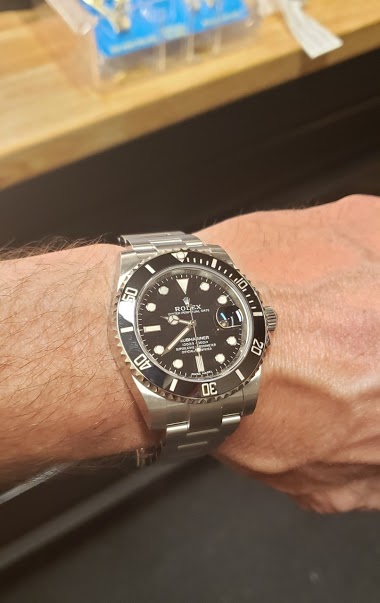 Guys, I know very little of this storied brand. But I can tell you this watch case felt perfect on my wrist. I have been awaiting a white dial Daytona to be my first Rolex for several years now, this watch made me wonder if it is the way to go for a singl
12d
amanico
And the green Daytona rocks !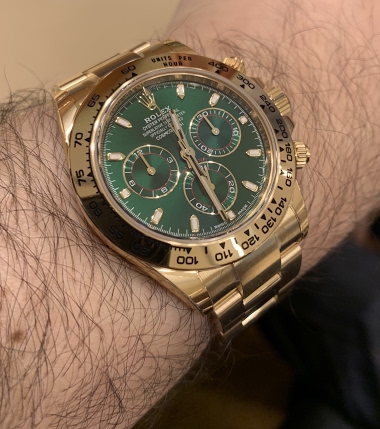 9d
matto1
I was wearing my SS Daytona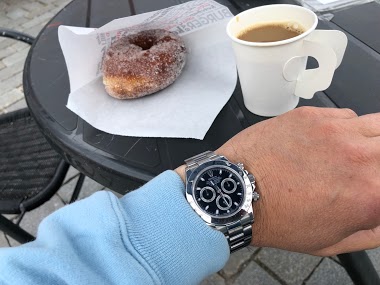 today. I took a little stroll at the market square and stopped for a cup of coffee with a doughnut. I noticed that the chronograph function is extremely useful. I didn't take long to get it eaten. I went on to a department store to see their watch corner.
18d
Jari from Finland