For all the scratch on the plexi and 662 lovers :)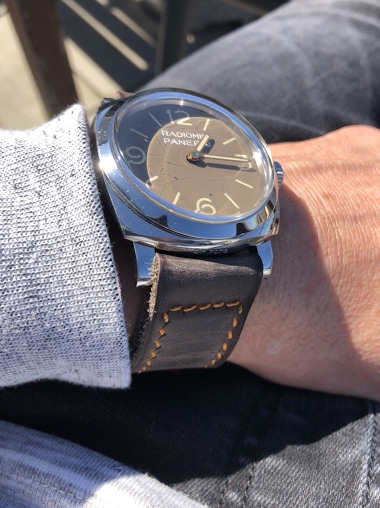 3d
Ahoi
662 can just an all shoes.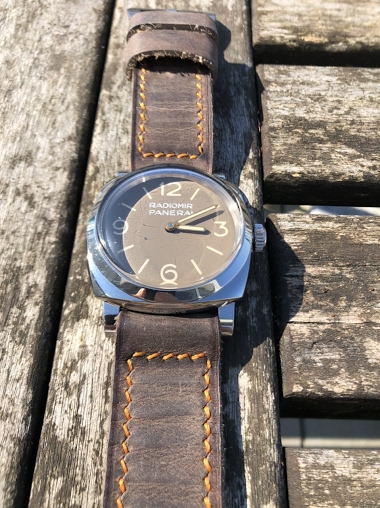 My favorites are greyish one. Then dial gets a color I like the most
7d
Ahoi
Yummy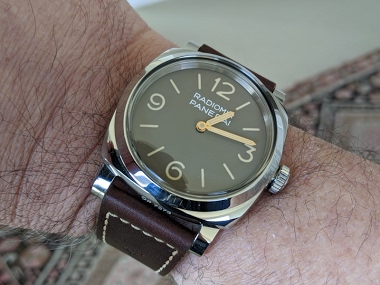 13d
Ahoi
Duo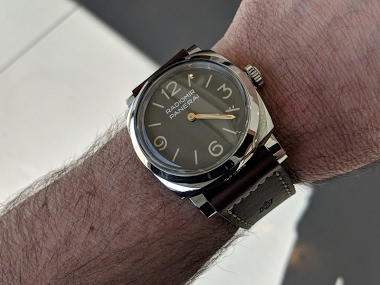 As I love my 662 as well. Then again, I do not own a 1080...😉
1M
MTR
SIHH 2012: Panerai PAM 399.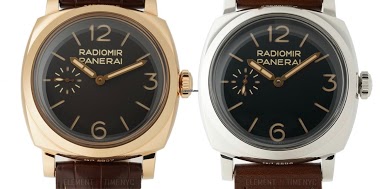 Beautiful movement and I can cope with the dial. Interestingly Panerai produced a limited 100 piece set of two watches with a PAM 398.
2M
amanico
SIHH 2012: Panerai PAM 399.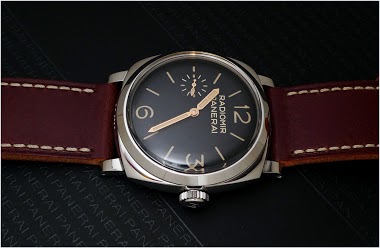 A pure beauty with its Minerva movement. Two things: 1/ Do you prefer it with the applied 9 and the small seconds stuck to it, or like this? 2/ The retail was quite high... Other than that, a marvel. Best, Nicolas
2M
amanico
Today is 662 day...
If I recall, 721, 249, and now 662. I love the 662's 1940 Radiomir case (strong and symmetrical), as well as the wire-lugged 249. I also own a 721. While I like its simple, anonymous design, I'm finding it looks bigger than everything else on my wrist, in
2M
Ahoi
Today is 662 day...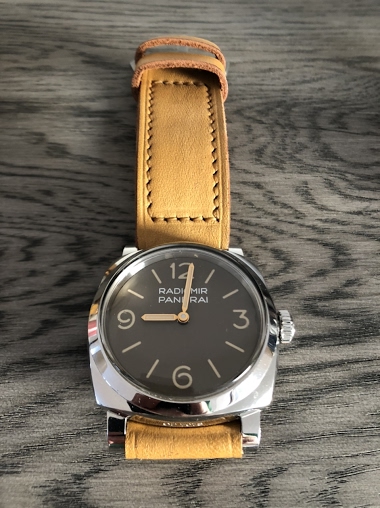 And therapy day for Nicolas 😊. Time for his injection.
2M
Ahoi
Review of 995
The Panerai purist you are referring to should ideally get a vintage but I do agree though and hear you.. I am a big fan of the Panerai Hommage as u you know. Still I really like the 995. is has everything I like about a Panerai. I know some other Paneris
2M
sergio
Review of 995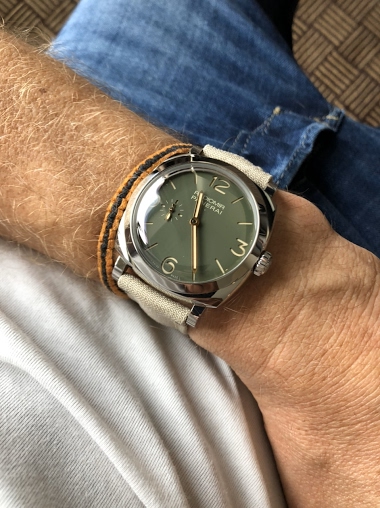 To me the best Radiomir 1940 in 45mm out there. The green dial with its gold hands a great. The doomed Saphire glas fits very well. So An absolut balanced and beautiful Panerai .
2M
sergio