A fresh pic of the Panerai Submersible Bronze PAM968
I like a lot the look from it on pic 1 and 3. looks pretty good to me. And as mentioned earlier i believe it is comparable to my 662. they are pretty sensitive in terms of light and the strap u put on. Therefore i call it the chameleon watch or dial. I pe
1d
Ahoi
Kampfschwimmer on a special mission in the office .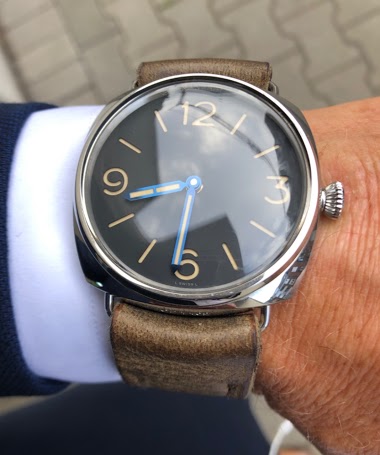 i usually wear my 721 for business as its flatter than my others and looks more simple i would say. Second choice is the 662. The fiddy and the 616 are actually too big. And those blue hands 💙💙💙
1d
Cpt Scarlet
Panerai PAM 372 / PAM 587 / PAM 662. So close, so different.

Sandwich dial or not, pencil hands or not, light caramel or black, Luminor Panerai, or Radiomir Panerai, or Marina Militare, gilt or white wording... Even the size and the thickness of the wording is not the same. At the end, three different characters...
3d
amanico
A fresh pic of the Panerai Submersible Bronze PAM968
Based on your pictures I would say it looks pretty good on your wrist. In terms of straps to me it's similar as with the 662. Certain kinds of straps color I like, others not at all. I think there a some combination which would fit quite well. So it shoul
1d
Ahoi
Panerai PAM 521 Radiomir 47 mm platinum.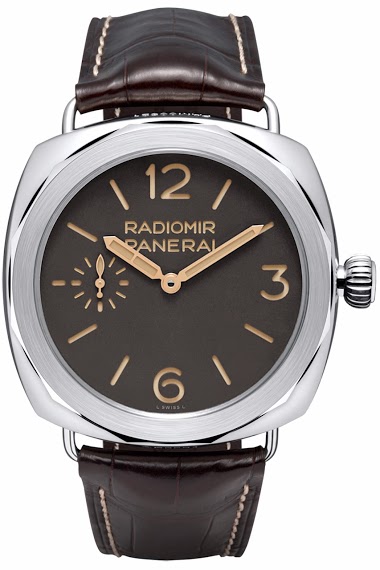 A not often seen Panerai, this PAM 521, with its platinum Radiomir case, and its special bezel, from 2013 Add its Minerva movement already housed in the former PAM 398 / 399, among others, and it is a pretty desirable one! Cherry on the cake, a superb bro
5d
amanico
Panerai PAM 587: The Torture goes on. A wrist shot.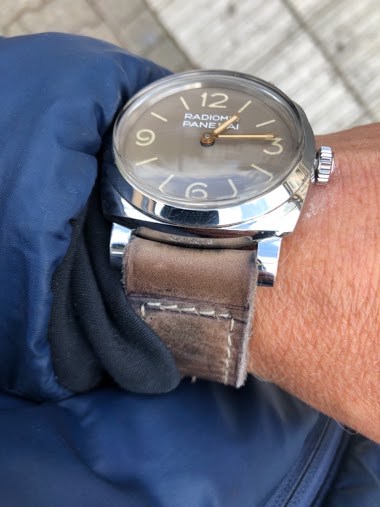 17d
amanico
Panerai PAM 587: The Torture goes on. A wrist shot.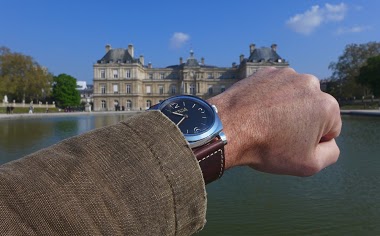 Pretty convincing! Best, Nicolas
17d
amanico
Panerai PAM 587 Marina Militare. Some live pictures, finally!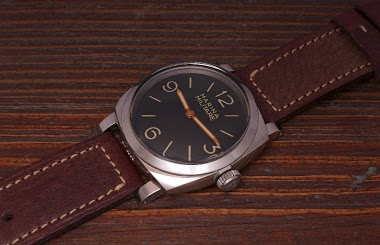 I finally could take some live pictures of one of the most appealing modern Panerai, the PAM 587. I find the PAM 372 very convincing, and so is the Marina Militare. I still have to make my mind between these 2, unless I decide to not choose and take both
24d
MTR
Vintage Panerai Heaven: 6152-1 Marina Militare with or without crown protector?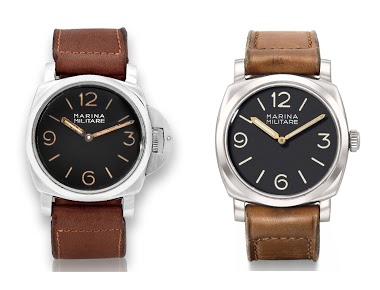 On the left, credit picture Watchbase. On the right, credit picture Christies: I would be happy with any of these, I must say. The grandfathers of the PAM 587 and 673. Best, Nicolas
1M
amanico
Panerai PAM 372. A quick and recent wrist shot.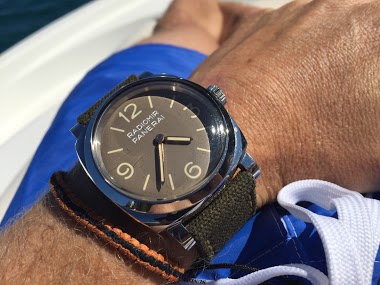 looks pretty good on your arm. please buy one asap. i cant see u suffering anymore. makes me suffer as well. 662 is waiting for you... 0r 372 or 587 or ...
1M
Rui