Friday night Drinks...Again!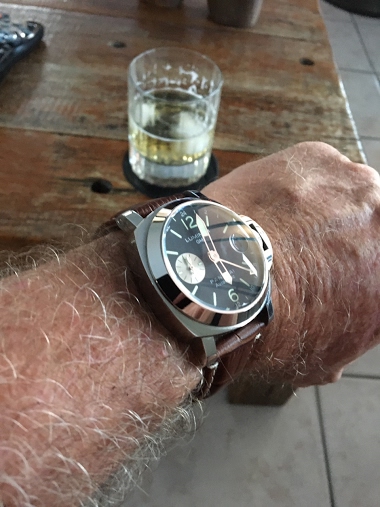 But this time with my PAM161. I don't wear this enough. Enjoy your weekend everyone.👍
2d
BeckyJax1
Cooking Steaks on the BBQ with my Pam161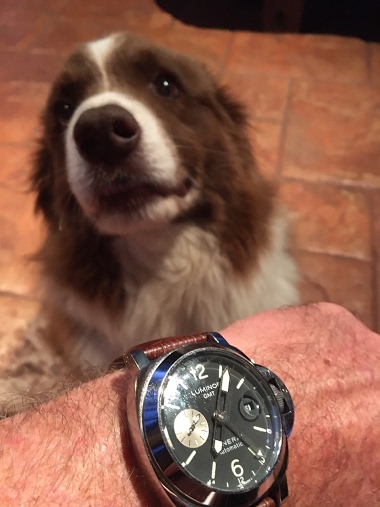 He's always hopefull!
1M
BeckyJax1
I had lunch with my friend Loris yesterday.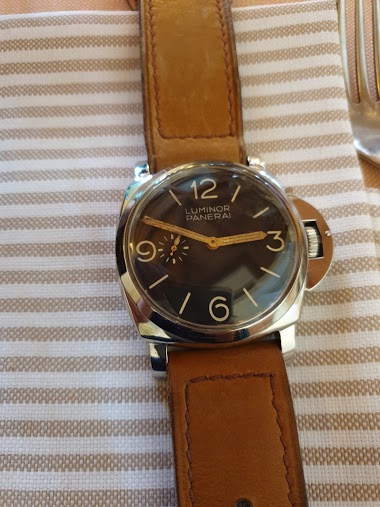 I had asked him to bring some nice pieces to show me but alas, I had to be contented with just one, since he'd been super-busy and hadn't had any time to go to the bank and access his safety deposit box...sigh Couple of pictures...of the 6152/1, stock # 1
9M
Subexplorer
Maybe not your "cupppa" tea...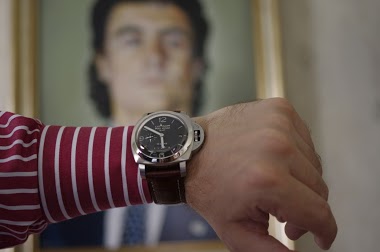 9M
MTR
Mini Panerai in Singapore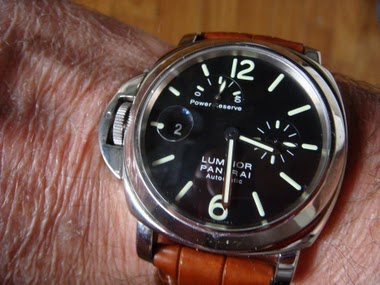 didn't make Panerai go down the tubes...nothing will: PAM123 PAM185 PAM088. Picture obtained on the Web. This "stuff" doesn't even look, like Panerai. Dig? All the above I.M.O. of course
1Y
MTR
BLACK FRIDAY Wrist Scan Starts NOW!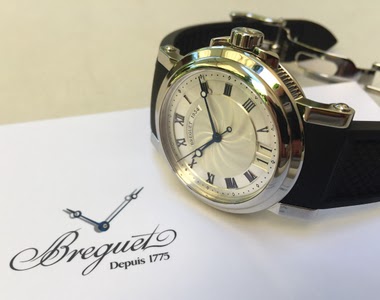 Ready for going out in style: JLC Geomatic What a cute sugar candy: last vintage I traded Low key black & very cool appeal: PAM 186 Reduced, pure, sublime.. The MIH dark knight with annual calendar and Chrono (minute counter on backside) My latest JLC
2Y
Subexplorer
Blast from the Past: Panerai PAM 92 " Arktos ".
Which are missing on their latest release "Pole2Pole". Anyway, that's another story... The 92 has the look of a real tool watch, forged for the adventure. However the cyclop isn't my cup of tea. I had a crush for the Panerai 186. But again, the cyclop....
2Y
amanico
Blast from the Past: Panerai PAM 92 " Arktos ".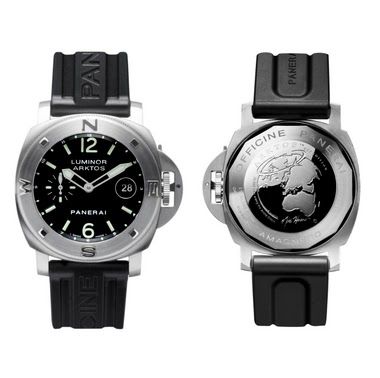 Released as a limited edition of 500 pieces in 2004, this Arktos was the first opus linked to Mike Horn and Panerai. 44 mm case, nice engraving on the case back, which was not very comfortable for the wrist, though, but a lovely watch, smelling adventures
2Y
amanico
Real or Replica ??? I need help please !?!?
hi i have an officine panerai firenze 1860 , i bought it from an auction but can't find the model on the net to find its true worth . the front of the watch reads " luminor gmt , panerai automatic , the back reads officine panerai firenze 1860 , ozean chr
3Y
sergio4