No flames , I used to be a fan
1/ Panerai had a lot of fans in the early 2000's, the vintage and the pre vendome pieces were very hot, sought after, and people was fighting to get one, even the early Vendome pieces, since around 2005, let's say. 2/ From the mid 2000's to nowadays, two
2M
jonrus
Panerai Monday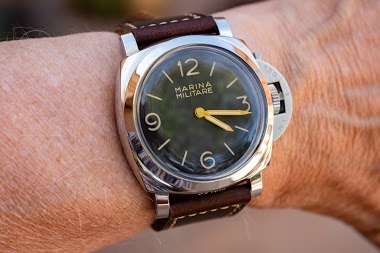 I've been thinking of adding one to match my 673. Similar but different. Kent
4M
Gaulix
Panerai PAM 36 Marina Militare: One of the few Panerai which I regret.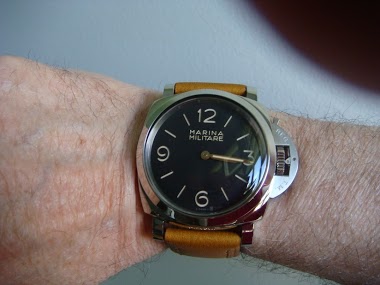 everything you wrote BUT, IMO the PAM673 ranks much higher than the PAM587. I know that you have a soft spot for everything that comes "packaged" with a 6152/1 or 6154 type case, but the PAM673 it's a great MammaMia
6M
amanico
Panerai P 3000 movement. Two different decorations.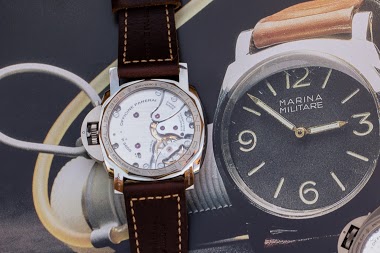 8M
amanico
Back from groceries shopping...with the Logo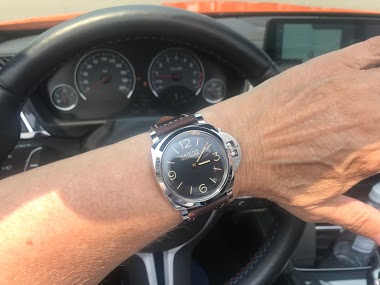 But I did do some shopping of my own. A quick trip to Trader Joe's with the top down on a sunny day and my 673.
9M
Anatol
Panerai PAM 587 Marina Militare. Some live pictures, finally!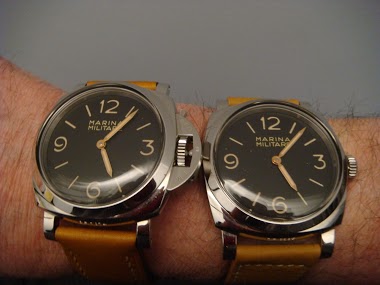 and I mean...YOU...I think that the duo 587-673 would be just perfect. Both Mamma Mia, both with gorgeous vintage hands. Moreover, the case of the 673 fits the wrist a bit better than the 372's one. But this is only my opinion
11M
MTR
Vintage Panerai Heaven: 6152-1 Marina Militare with or without crown protector?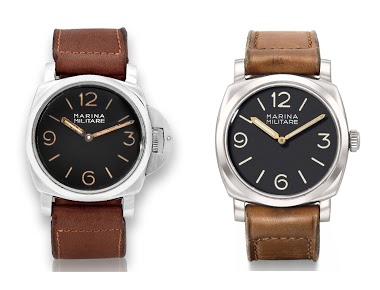 On the left, credit picture Watchbase. On the right, credit picture Christies: I would be happy with any of these, I must say. The grandfathers of the PAM 587 and 673. Best, Nicolas
1Y
amanico
Panerai PAM 372. A quick and recent wrist shot.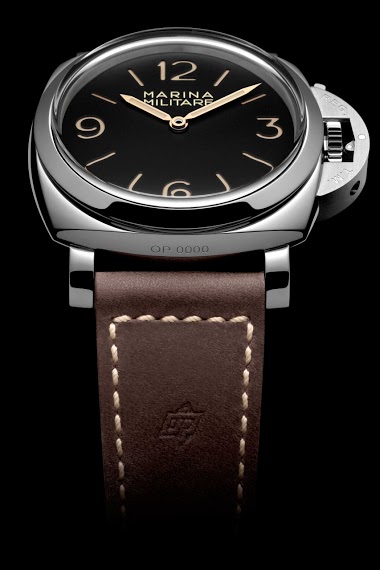 PAM 673:
1Y
Rui
Lunch with Mahesh. Some pictures of his Panerai PAM 721.
... both pretty different, as we all know. I do like the 372 -- its larger, blockier hands (compared with the 587 or 673) go very well with the big crown guard. It's a rugged looking watch synonymous with Panerai. The 721 does look bigger but it wears sma
1Y
amanico
The dial of the 662/663 is just made for the sun :) don't u think?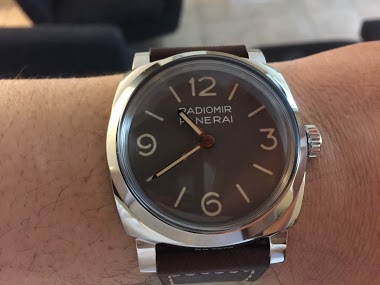 Making for a bigger visual impact. Mine is pictured below.
1Y
amanico