Panerai PAM 398 ( Rose Gold ) and 399 ( Steel ) from 2012.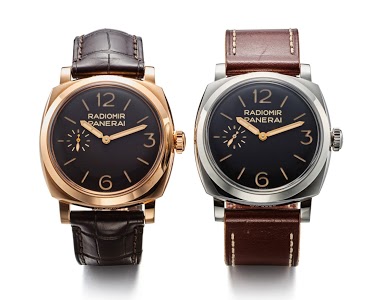 A 47 mm Radiomir 1940 in a limited edition of 100 pieces each, which was unveiled in 2012. A certain allure, even if I would have liked a 9 rather than just an index at the left of the small seconds. And... A nice looking movement, borrowed to Minerva. A
1M
amanico
Panerai PAM 521 Radiomir 47 mm platinum.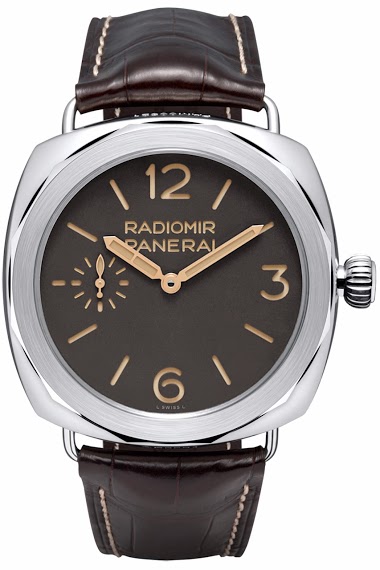 A not often seen Panerai, this PAM 521, with its platinum Radiomir case, and its special bezel, from 2013 Add its Minerva movement already housed in the former PAM 398 / 399, among others, and it is a pretty desirable one! Cherry on the cake, a superb bro
6M
amanico
The PAM398 - one of the best red gold Panerai's ever made?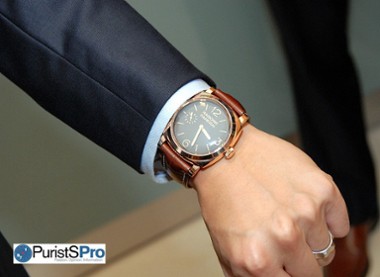 I've always loved the look of the PAM398. The red gold case is perfect for the Radiomir 1940 case and large crown. The 47mm PAM398 is perfect with a suit as a power watch don't you think? Cheers, Anthony This message has been edited by AnthonyTsai on 2015
4Y
BABKA
Panerai officially releases the PAM570 Radiomir 1940 3 Days GMT Oro Rosso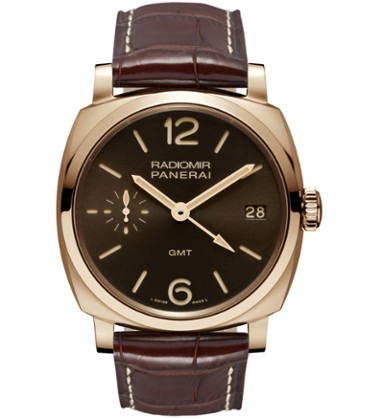 Panerai releases the 47mm PAM570 Radiomir 1940 GMT in red gold. There's not much difference in this model when you compare it to the PAM398 special edition from 2012 except it has the GMT function & date. For more details, please see the press release
4Y
Panerai PAM605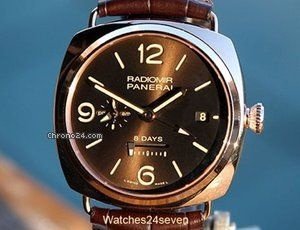 PAM398 And recently they made one blue, with red gold case :-) PAM598
4Y
patrick_y
My Panerai 399 pictorial. Including rare "steeel" shots
Like you, I received my 399 along with the special box set (size of a coffee table if I may add) back in X'ams of 2012. To this day, I continue to wonder how on earth such mistake could take place. Given the PAM 399 was a SE with only 100 pieces, not to m
6Y
AbuLayan
My Panerai 399 pictorial. Including rare "steeel" shots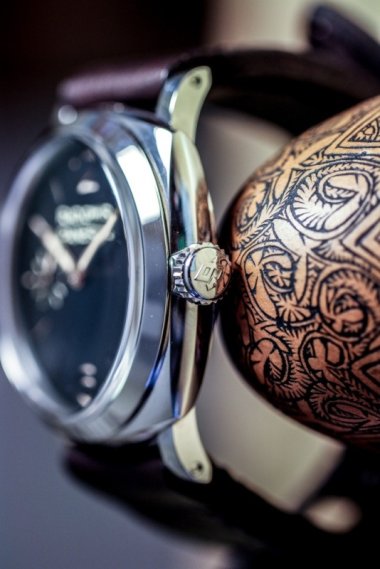 I was inspired to take and post these pictures after reading about the Montres Passion magazine annual watch awards where the Panerai 1940s' case won 3rd place. This particular watch is special to me since it's part of a 2 watch set (PAM784), and I share
6Y
AbuLayan
399 and 398
Each model will be made in 100 pieces - the 1st 50 (#1 to #50) will be released as a PAM398 / PAM399 box set & the 2nd 50 (#51 to #100) will be sold on an individual basis. - AT
6Y
Hororgasm
399 and 398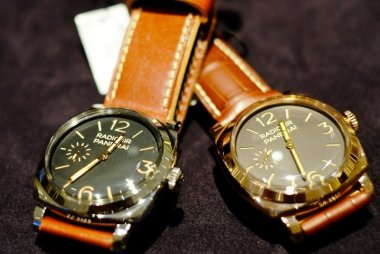 What are your thoughts on these 2 models. Would OP release a more affordable version in the future.? Thanks for vieiwng. John
6Y
Hororgasm
just a thought
I agree with you but hype on Panerai went down already since a couple of years. Don't take a reference forums and paneristis, check with dealers you know, they are a much better indicator. The zillion new models thrown to the market are supposed to pump i
7Y
psh2