Omega Railmaster / Seamaster CK 2914 Pakistani Air Force. My favorite picture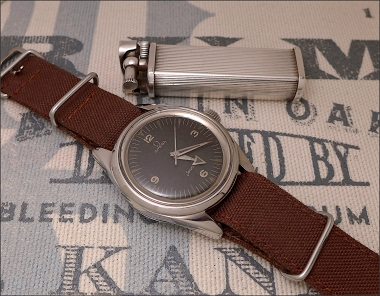 With a Dunhill lighter. All an era in one picture. And what a watch! Best, Nicolas
8d
amanico
A trio of Vintage Military Omega: CK 2914, ST 135 004 and ST 135 011 Pakistani Air Force.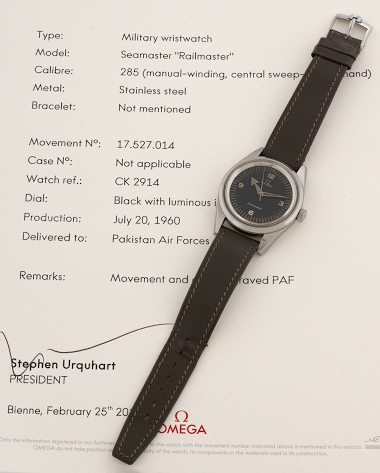 The Pakistani Air Force Omega Railmaster Seamaster are pretty scarce watches, but seeing three in the same auction is quite unique. And a good opportunity to keep in mind that there was not only the cK 2914 PAF, but also the later reference and the Seamas
18d
amanico
2 different Omega Seamaster: Bull Head, and Soccer Time.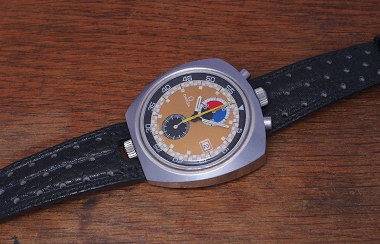 Seamaster, Railmaster, Speedmaster, these name are legends, indeed, but still. There are many other vintage Omega, and going out of the beaten paths is not only fun, but also very tempting. A manual winding chronometer, for example, or... On the other sid
22d
amanico
Omega Seamaster Plo Prof. Let's have a Sunday Plo Prof.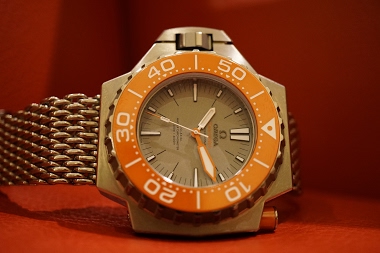 . . . one, I did consider the titanium re-issue. A year later, Omega announced the 60th anniversary Railmaster, and the rest, as they say, is history. If I had to do it all over again, chances are the Ploprof would be on my wrist now and I'd be waiting fo
24d
amanico
2 fresh pictures of my beloved Omega CK 2179.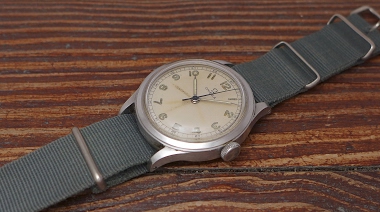 On a good old Nato. It doesn't have to be a Seamaster, Railmaster of Speedmaster to be an enjoyable watch. I love its simplicity. Best, Nicolas
1M
amanico
With all these picture of the Omega Railmaster " Anniversary ", what about a picture of the original CK 2914?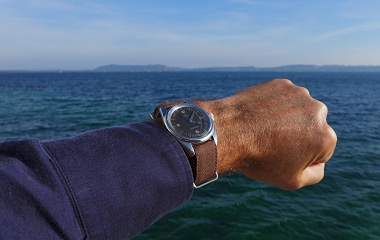 One of my best shots. And one of the prides of my collection, too. Best, Nicolas
1M
amanico
The Railmaster 60th Anniversary!
Question to the forum... I see a lot of love on this watch and for good reason on this forum... have almost bought it twice and just passed it up yesterday again..even at a large discount from my local AD..Do you think this will become a collector piece i
1M
Clueless_Collector
Omega makes a beautiful bracelet...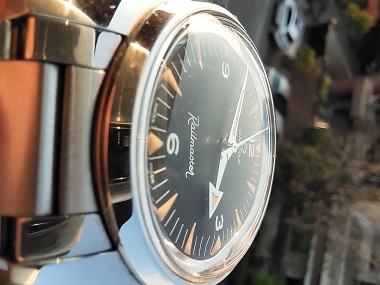 That means this lady has something very especial ❤️
1M
amanico
Railmaster Today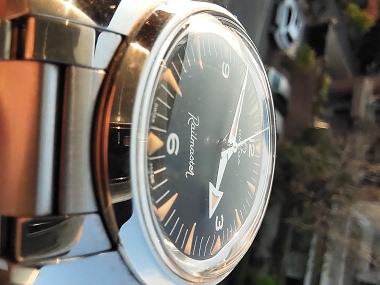 When I wear this, I realise I don't need any other watch, if I need a watch only for good, reliable time keeping only. It gives me feeling of a simple, robust, reliable and solid watch.
2M
Seeks