8 weeks in a row with Jaeger Lecoultre watches only. Or how important is Jaeger Lecoultre to me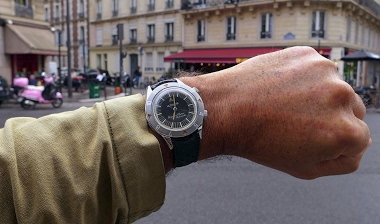 And still counting! A bit before the end of the lockdown in France, I started with the Amvox IIP. Then, almost one month with 2 vintage I didn't wear for a while, the Deep Sea Alarm US and Europe. The US: The Europe: And, now I am currently wearing the Du
5d
amanico
Omega Railmaster / Seamaster CK 2914 Pakistani Air Force. My favorite picture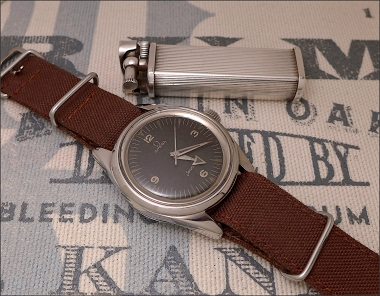 With a Dunhill lighter. All an era in one picture. And what a watch! Best, Nicolas
18d
amanico
A trio of Vintage Military Omega: CK 2914, ST 135 004 and ST 135 011 Pakistani Air Force.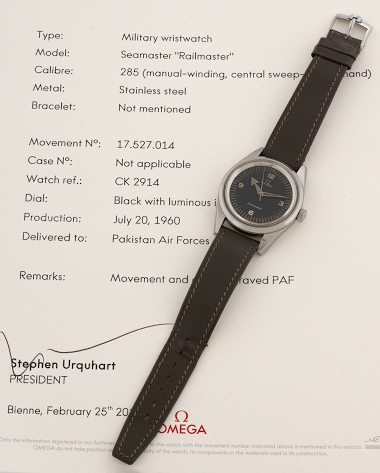 The Pakistani Air Force Omega Railmaster Seamaster are pretty scarce watches, but seeing three in the same auction is quite unique. And a good opportunity to keep in mind that there was not only the cK 2914 PAF, but also the later reference and the Seamas
28d
amanico
Two fresh pictures of my vintage Fifty Fathoms Pakistani Army Milspec.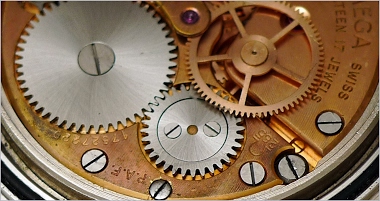 1M
amanico
With all these picture of the Omega Railmaster " Anniversary ", what about a picture of the original CK 2914?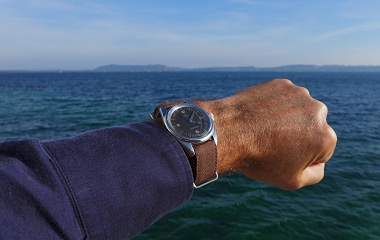 One of my best shots. And one of the prides of my collection, too. Best, Nicolas
1M
amanico
Your opinion please!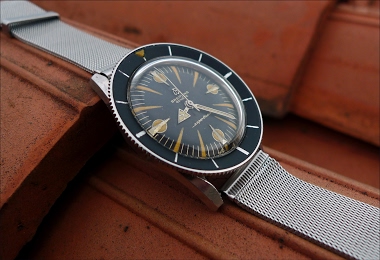 Here is the Superocean:
1M
singingbee
Seamaster Diving Watches Roll Call!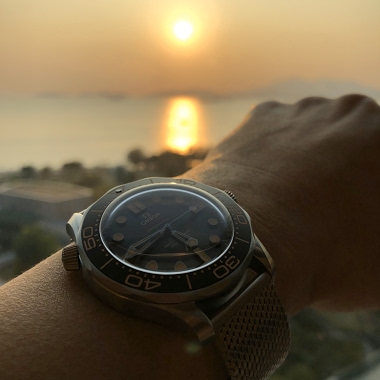 Thanks for sharing ! I am still looking for a CK 2913 that is in great condition as yours and Nicolas. Here is my latest Seamaster 007 "No time to die" edition. Be well and stay healthy !
3M
Subexplorer
Seamaster Diving Watches Roll Call!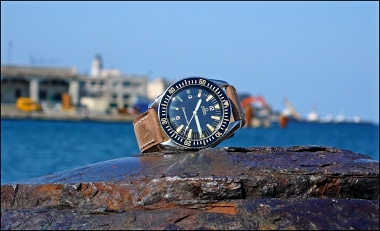 The two I had: - ST 165 024 from 1966: 14 755: And the one I still own, the CK 2913/3. I am very proud of this CK 2913, but I regret having " lost " my two first Seamaster 300. They were very dear to my heart. Your CK 2913 Lollipop is top, amigo mio. Un a
3M
Subexplorer
Omega Pakistani Railmaster Seamaster CK 2914. An endless love.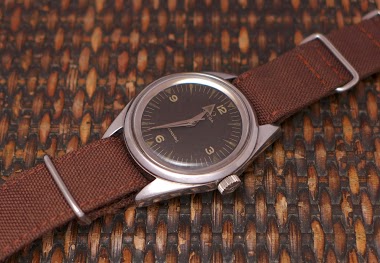 Old an endless love for that military watch. It is not only a Railmaster, which is good enough, it is also a very special one. I will definitely dig vintage Omega more, in 2020... Best, Nicolas
6M
amanico
Speed Master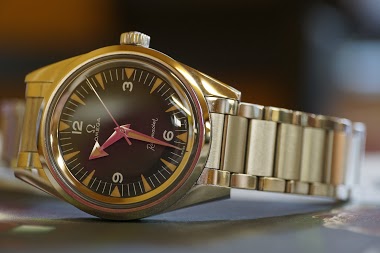 . . . I know the feeling well. I'd rather have a CK 2914, but then, wouldn't we all?
6M
Subexplorer