Wrist Scan 18.10. - 20.10.: "Your latest catch" starts NOW!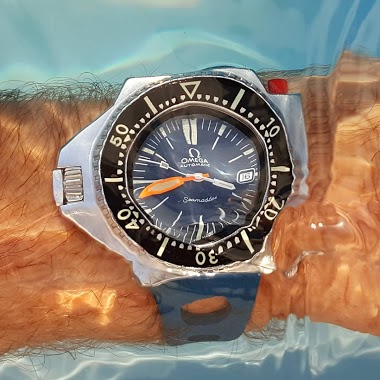 I just found this Omega Ploprof with pre-production "Monoscritta" dial. A big fish to me.
3h
thegrailwatch
Monoscritta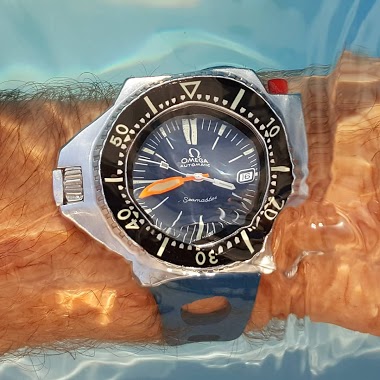 as a "senior" collector, my wishlist is now getting shorter with years....and with today's crazy prices. Fortunately enough, I still manage to find an interesting piece from time to time. Like this ploprof with the super sexy "pre-production" dial aka "Mo
1M
Dr No
Wrist Scan 16th- 18th of august 2019: Watches and Travels Verdicts.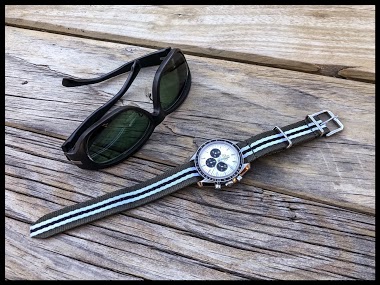 As ever some great shots of some fantastic watches, always a please to review what everyone has posted. My top three are : Seeks Speedy on a NATO looks fantastic Then there was the Subexplores Ploprof amongst the scuba gear - wonderful However, I have to
2M
Subexplorer
Ploprof in the Calanques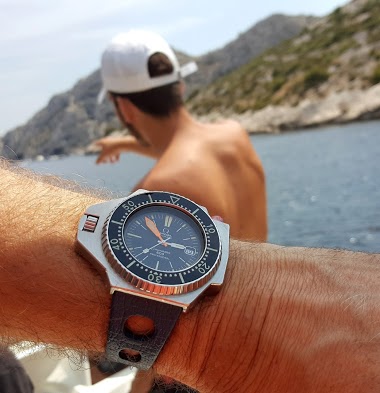 while my son was testing the new boat, I was able to take some shots "à la Bill" of my Ploprof in the Calanques of Marseille
3M
DrStrong
A visit at the Paris Breguet Boutique Part Three: Type XX CEV 1. A legendary piece of History.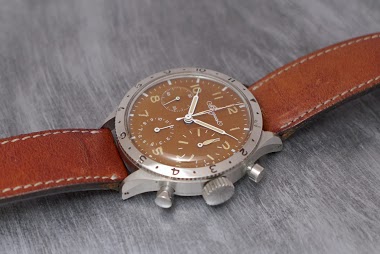 There are watches which you will never forget. When you cross their way, they always give you a special, intense and unforgettable feeling. I was lucky to see some of them in the reality. The Jaeger LeCoultre Géophysic which was gifted by the Geneva Citiz
4M
amanico
Omega Seamaster 600 Plo Prof. A very nice one.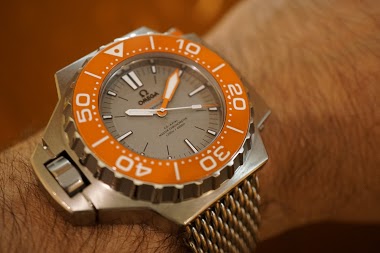 . . . where my affection for the current version is as strong, if not stronger, than for the vintage. [watch credit: Omega boutique / photo credit: Dr No] The titanium models introduced a few years ago induced instant lust, and I was sorely tempted. As it
4M
amanico
Omega Seamaster 600 Plo Prof. A very nice one.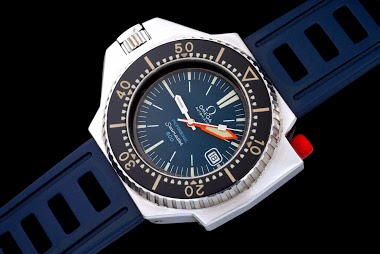 I don't remember who to credit for that picture, but I will happily do under request. The condition, the patina, and... The blue wording... A bomb! Best, Nicolas
4M
amanico
Always great to see the Ploprof in the wild in action.
. . . I'm not a pilot. I'm wearing a Mk II racing right at this very moment, even though I'm not a fast driver. I won't become a diver if I get a Ploprof. But, I will accept an invitation to go fishing on your boat.
4M
FlyingSnoopy
Always great to see the Ploprof in the wild in action.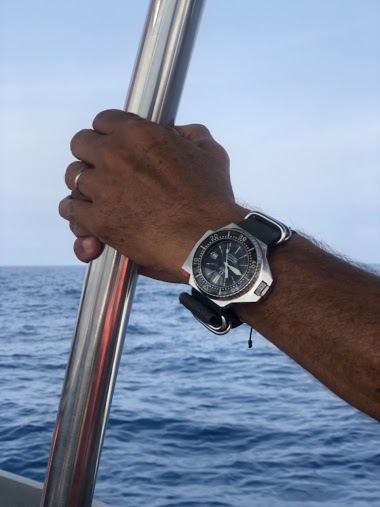 My buddy has been swimming and diving with this bad boy for 15-20 years. You can see the effect of the sun that has faded the orange hand white and is referred to as albino Ploprof. Ploprof on nato strap worn as intended.
4M
FlyingSnoopy
WristScan weekend 5-7 July, 2019, Let's Watch Your Stories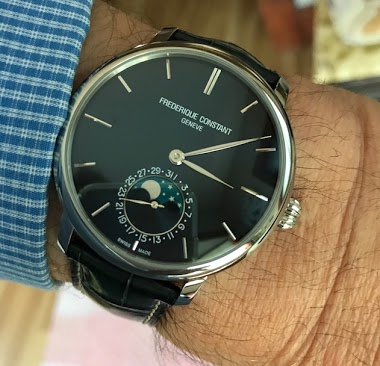 I did not enter the world of watches to find an "only" watch. In my reading of forum posts I did run across the occasional fellow who would speak with great reverence about the watch that he had found. And while I could see a certain advantage to feeling
4M
Jari from Finland