Really bummed out 😞
So, I had to send my Tudor BB GMT to service, because of the problem with the date window. I was hesitant about it and I was right. I left the watch on the last week of May, and I was told to not expect the watch anytime sooner than 1 to 6 months. Fine by
7h
rodrigozzz
Tudor Sub - just add water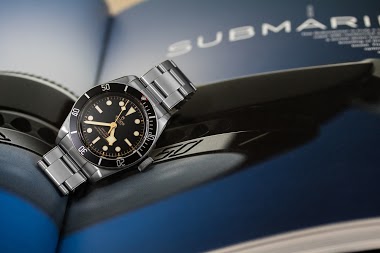 9h
Subexplorer
Today ...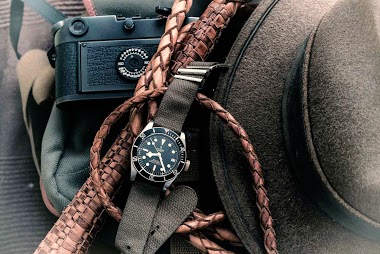 ... I am wearing the Black Bay on the original textile strap that was in the package. Since I purchased it a year ago, Tudor sells this strap only separately and does not deliver it as a standard. It is very comfortable to wear, but a bit on the short sid
5d
Cpt Scarlet
Tudor 79230DK
Hi guys, I have been fascinated by the Tudor Black Bay Dark. However I am not sure how the PVD treated steel will age, I know that the scratches will appear light gray, you cannot polish it etc. That's part of the charm I guess. So now the question to you
6d
amanico
A Special Daytona...
... I have in my bank safe a small Tudor Sub and an Omega from the '70, which are the watches he wore the most, when I go to the bank I stay always some minutes to pay attention to these two watches, which have no commercial value at all if not an unbelie
4d
renerod
WS for Friday 7th is Open Now! Let's Watch your Straps!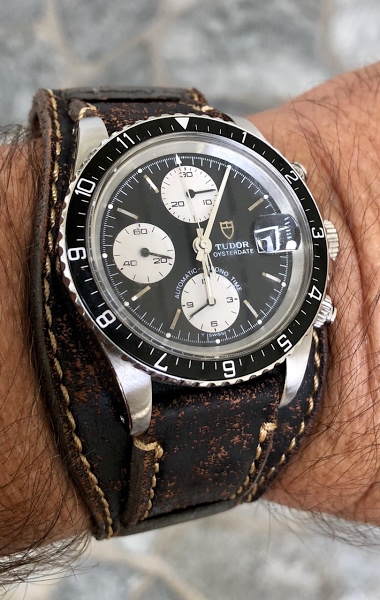 Tudor Big Block on Distressed leather Omega Seamaster cal 321 Rolex Speedking 4220 ca. 1942 Longines Ultra-Chron diver
8d
Subexplorer
Back to the past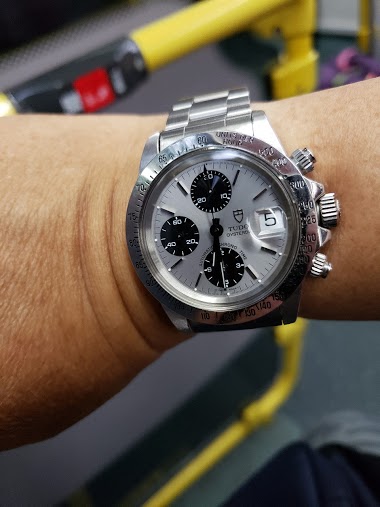 With a good friend's suggestion, he found me a 1993 Tudor "Big Block" 79180 chronograph with certificate. He also suggested I take the silver dial with black chrono registers, overall the watch is both sporty and casual as a daily wear. I liked the 791xx
10d
Watch4Me
WS for Friday 7th is Open Now! Let's Watch your Straps!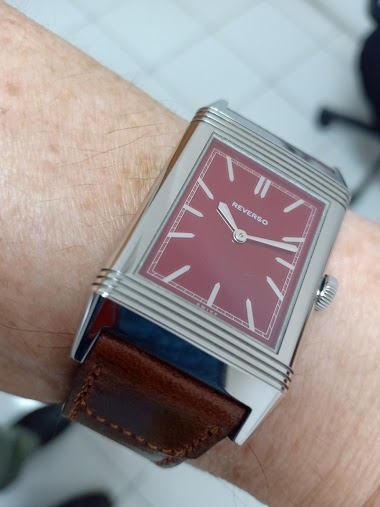 Fagliano for rouge my favourite Tudor in strap Blue sharkskin for Ebel Tool watches from seiko 5 with fabric straps HAGWE henry
8d
Subexplorer
An appealing painting from Poland...
he is a great guy and it is amazing that he is a self taught artist, wears a very nice Tudor Black Bay, his work is very interesting the way he merges nostalgic pop culture elements with items of conspicuous consumption. I really liked the story of how he
16d
Gelato Monster
WristScan Virtual Pool Party - May 24th - 26th - Now Open !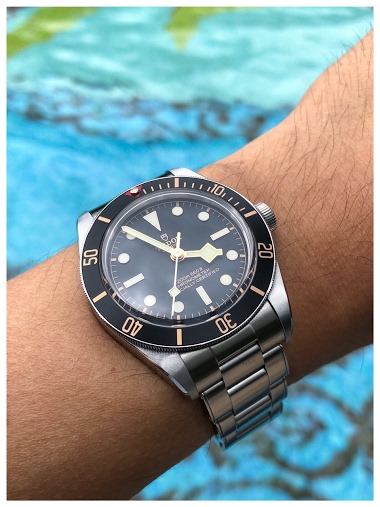 In any case, divers Seiko Blue Lagoon Samurai and Tudor BB 58 checking in. Have a great weekend and enjoy the virtual party my friends. Thanks Captain, for hosting
22d
AlexSunrise