Inquired my first Tudor GMT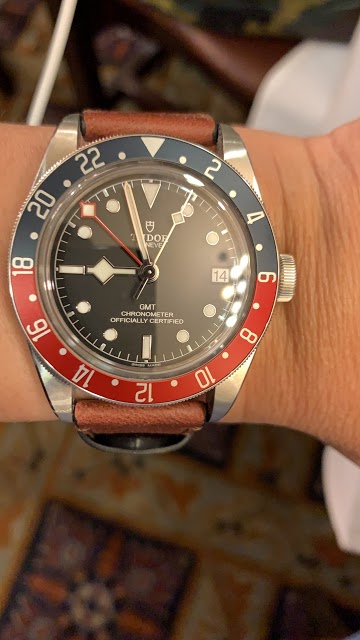 Was not going to get a Tudor , but with the push of my 2 friend who also purchase the same (but in steel bracelet) a few day in advance from mine.
3d
halkcb
A new Tudor in my collection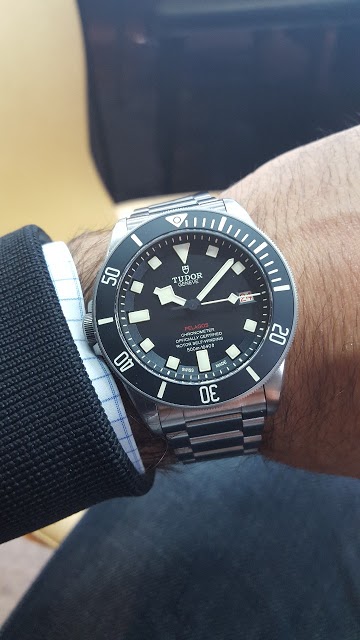 I like it very much, it's a beautiful and well executed watch. Love it. My favourite Tudor together with the 58. Enjoy it! Vte
5d
VMM
Can't Decide Which One it Should be
I live quite far from most ADs, but my favorite—both for their extensive selection of brands and pieces and for the friendliness of their staff—carries JLC, as well as Rolex, Panerai, Parmigiani, Tudor, GP and… Patek. SO I've spent some time comparing. No
6d
SALMANQ8
Omega Seamaster 300 165024 Royal Navy, 1969.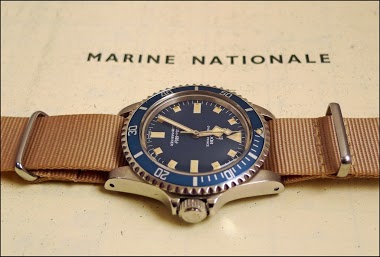 6d
amanico
The Conspiracy theories: Patek Nautilus
I am a big fan of Nautilus and I have also collected a bunch of those. But I am very surprised. Nautilus is not the only nice and absolutely well made sporting watch. Let's take VC Overseas as an example: same quality movement, high brand image, perfectly
7d
destrodan
A new Tudor in my collection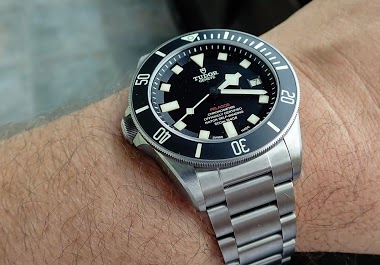 Pelagos LHD. I was a bit anxious that it would be too similar to my Black Bay S&G, but they have completely different expressions. The BB very vintage, with its dot-and-bar dial, domed crystal and the large crown with the Tudor rose. The Pelagos, on the -
5d
VMM
Diary of a Professional watch flipper.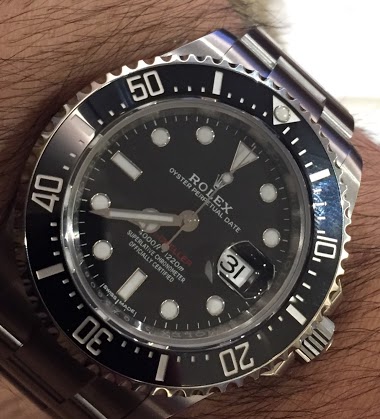 This is the story of Fabio. Fabio makes the equivalent of £16,000 taxable salary every year just by flipping watches. The irony is he is doing nothing wrong or illegal. The other irony is he's actually a very knowledgeable watch Collector. In his collecti
13d
redcorals
A very quiet day and I have not really anything sensible to do.
I have played with my Pepsi and Tudor 58 and tried to understand the similarities and differences. One thing we know well: Tudor 58 has a lot of the DNA of Rolex Submariner. But what does modern Rolex have what is missing from Tudor? The edges of the Role
20d
dr.kol
My wrist is 200 mm, about 8 inches and the watch is "only" 39 mm
The weight is also perfect, the bracelet feels good and the adjustment of the length via the clasp, it the good old Rolex style. I placed this next to a brand new Rolex Pepsi and gave power manually to both Tudor and Rolex. They felt nearly as good but Tu
20d
dr.kol
My wrist is 200 mm, about 8 inches and the watch is "only" 39 mm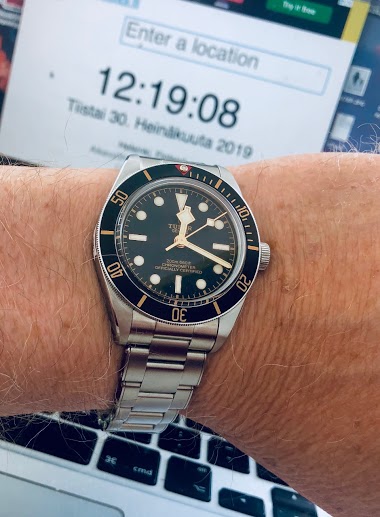 But it looks & feels absolutely spot on. On the other hand, I have never understood those oversized watches. My ideal size is 37 - 40.5 mm and 39 mm is pretty close to ideal. This side fits to most of the male wrists while e.g. 41 mm can easily look simpl
20d
dr.kol