More shots of the Alpine Eagle
Where the case tapers to the integrated bracelet down to the non-Maltese cross links reminds me of the first series VC Overseas. The case shape is pre-Biver Hublot ("Hublot Classic") .. Of course, with those screws, it could be from any of the ones who po
2M
Anshaya
Mille Miglia 2001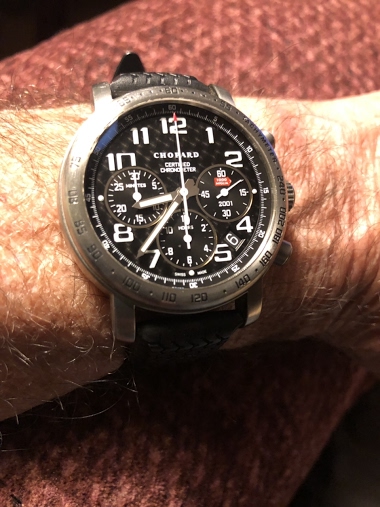 A neglected old friend.
3M
Report of the Chopard LUC event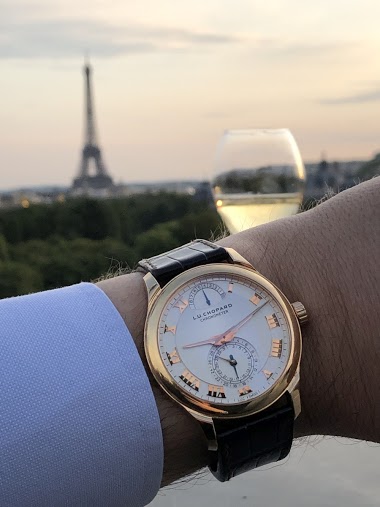 I was very fortunate to be invited by Chopard to attend the LUC event which took place yesterday in the prestigious venue: the Automobile Club de France. Actually, I wasn't able to remember when the latest big event organized by Chopard took was organized
3M
renerod
CHOPARD Mille Miglia Race Watches 1997 - 2014: Which is the Best?
Gary I was after much trawling interested to read your note on the participant presentation watch I took part in the MILLE MIGLIA in 1987/88/89 in 1955 PORSCHE 550 Spyder with event number 193 and still have my watch with no red arrows and the start numbe
5M
derfphantom356
A few shots from the Chopard Boutique in Munich.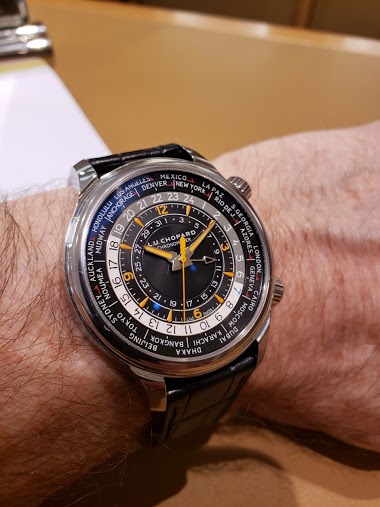 I'm not too familiar with Chopard but was drawn in by the world timer in the window display. Although the orange accents really gives world time watch some pop, the dial is just too busy for my 63 year old eyes. These Mille Miglia chronographs were nice,
6M
FRAMII
Just because that's where the 4th is, always - the Chopard Mille Miglia 2014 Race Edition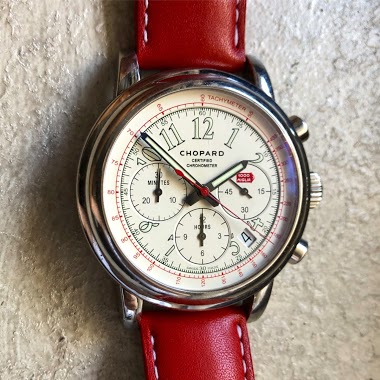 Yesterday was May the 4th be with you day, and as for me that's definitely represented by my wife, a quick shot of her Chopard Mille Miglia 2014 Race Edition. It was actually mine for all of several hours, before I got home and saw that it suits her bette
7M
KMII
Baselworld 2019: Chopard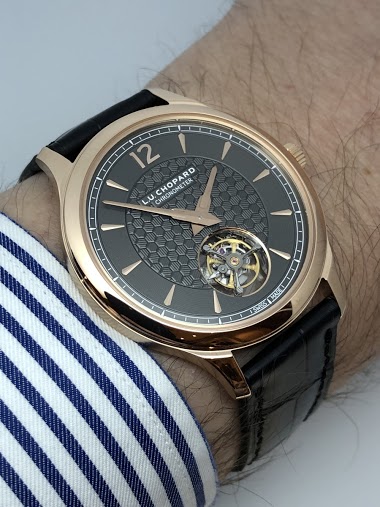 The novelties unveiled by Chopard at the 2019 edition of Baselworld mainly focus on the LUC collection and explore different types of blue dials. Through this collection, Chopard remains faithful to its line of conduct by offering classic, refined watches
7M
watchthatman
One more Mille Miglia from 2000.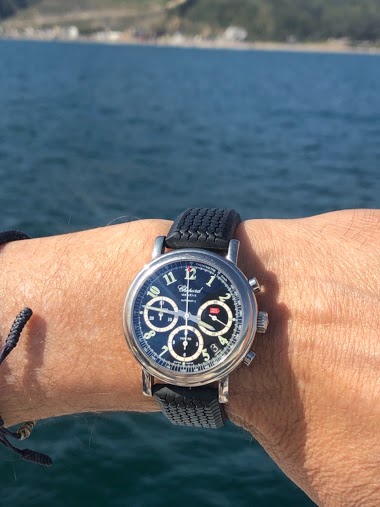 Not sure if it is the first series but is still looks great at almost 20.
8M
KMII